Restaurant Brighton's guide to
Best Greek Restaurants in Brighton
Welcome to our Greek Restaurants Brighton Guide and if you're looking for some delicious Greek food to enjoy with the family then we have you covered. 
Greek cuisine is a delightful fusion of Mediterranean flavours, rich history, and fresh ingredients. With its emphasis on simplicity and wholesome ingredients, Greek food offers a harmonious balance of taste and health. Classics like moussaka, aubergine-based casserole, and souvlaki, succulent skewered meats, are must-tries.
In Brighton and Hove, a city known for its diverse culinary scene, there are several outstanding Greek restaurants. Our round-up showcases the best, including BRAVO awards winners, where you can savour authentic Greek dishes in a warm and welcoming atmosphere, and immerse yourself in the rich culinary traditions of Greece. Opa!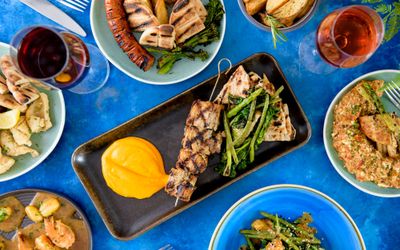 First in our Greek restaurant Brighton round up and a BRAVO award winning Hove restaurant. Nostos restaurant is located on Holland Road between Western Road and Church Road. This makes Nostos the perfect place to visit for Greek lovers in both Brighton and Hove. Nostos serve delicious traditional Greek cuisine and prepare everything on-site daily using only the freshest and best quality ingredients. Nostos also cater to all diets, so if you're vegan or vegetarian this is the perfect place for you. The decor inside Nostos restaurant has a modern European vibe – stylish tiled floors, suspended wine racks and large open windows giving the restaurant an open and airy atmosphere. Nostos also has an excellent handpicked wine list with an emphasis on wines from the Greek islands.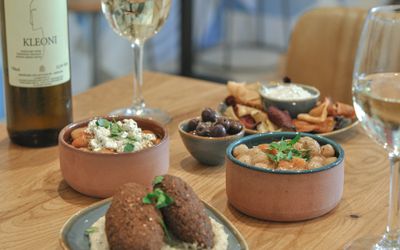 Discover Vios Cafe, a charming venue in the heart of Brighton's historic Lanes, founded by Greek brothers Philippos and Constantine.
From the thoughtfully designed interiors with warm tones and lush plants to the delightful food and drink, their love for Greece and Mediterranean flavours shines through.
Whether you're seeking a satisfying breakfast, a cup of delicious coffee, or authentic meze paired with traditional Greek wines and specialty spirits.
The terrace is the perfect spot to bask in the sun and be transported to the Mediterranean through a culinary journey at Vios Cafe.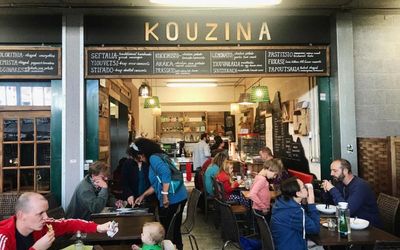 Kouzina is located in Brighton open market and is all about authentic, traditional homemade Greek food.
They're vegan and vegetarian friendly and offer amazing breakfast, brunch and lunch at great prices.
All ingredients used are sourced locally and you can choose to eat in at the Brighton open market or takeaway and enjoy at home.
Brighton open market is located on Marshall's Row and is the home to many food and drink stalls selling local produce as well as stalls selling clothes, crafts and much more.
Archipelagos Greek restaurant in Hove is a charming and inviting eatery that transports diners to the heart of Greece.
The warm and friendly atmosphere sets the stage for an authentic culinary experience. Their menu features a delightful selection of Greek dishes, including classic moussaka, a rich and flavourful casserole, and succulent souvlaki, perfectly grilled and seasoned. With an emphasis on using fresh and quality ingredients, Archipelagos delivers the true taste of Greece to Brighton and Hove.
Whether you're a fan of Greek cuisine or a curious food explorer, Archipelagos promises a delightful journey through Greek flavours.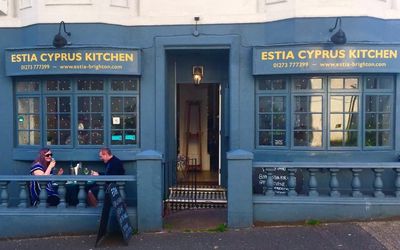 Estia is located in the heart of Brighton, only a few minutes away from the i360 and Brighton beach so it is the perfect place to enjoy a meal after a day exploring the city! Estia is a family run restaurant, which has been open for over a decade, and specialises in amazing home-cooked Greek and Cypriot dishes. Estia can also cater for any outside event including birthdays, weddings, picnics and parties!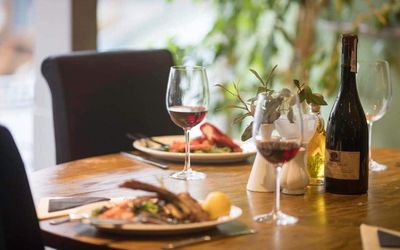 Adelfia on Preston Street is a family-run restaurant in the heart of Brighton offering a true Greek experience. Adelfia is run by brothers Yiannis and Andreas who grew up learning about traditional Greek food, wines and culture in their father's restaurant. In 2016, the brothers opened their own restaurant in Brighton, giving us the taste of their father's Greek cooking. The menu at Adelfia is regularly changed to reflect the season and all ingredients are either sourced locally or, where necessary for authenticity, imported from Greece.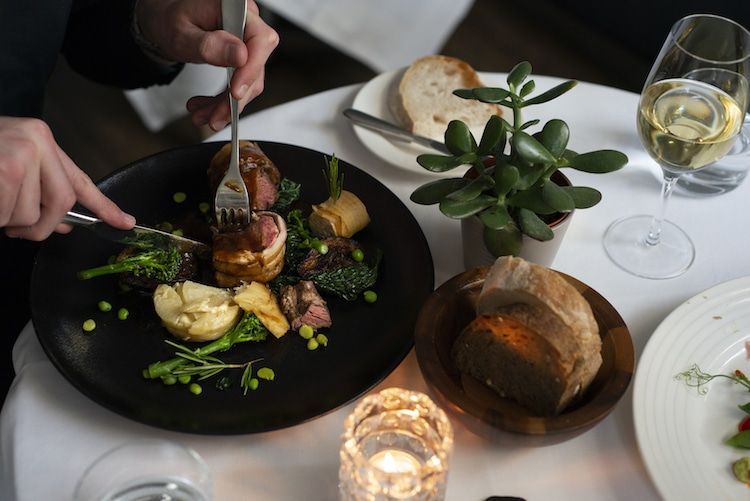 Want to know the latest food & drink news for Brighton & Hove?
Add your email address below and we will send you our newsletter every two weeks.
(Being respectful of your data and privacy is really important to us, always has and always will be.)