Restaurant Brighton's guide to
The best Sunday lunches and roast dinners in Brighton
The perfect guide to a delicious Sunday lunch in Brighton. Here you will find a list of our pick of the best Sunday lunches in Brighton, Hove and Sussex. If you'd prefer something meat free, you can check out our favourite vegan and vegetarian roasts.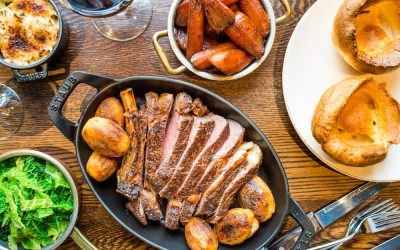 A unique alternative to the traditional Sunday Roast. Try different cuts of excellent quality meat, carefully prepared on their unique Josper oven. 500g of their 35-day dry-aged roast sirloin or a whole roast chicken with stuffing anyone? One of the hottest tickets in town so make sure you book well in advance.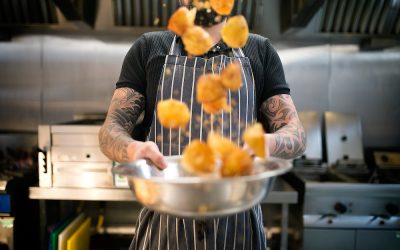 Adjoining The Cricketers saloon bar is a coach house dining space with ample space for getting together for some Sunday lunch. In addition to a classic Sunday lunch menu the kitchen also serves a range of sandwiches and classic pub fare, so you're not stuck for choice. But let's face it, if you're on this page, you probably want the full works, which The Cricketers delivers excellently.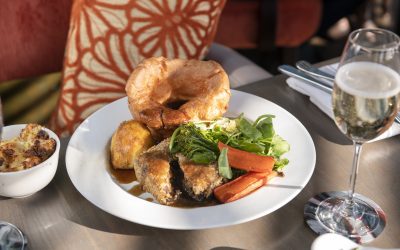 New to Brighton during winter 2019, Cyan brings a different feel to Sunday roasts in our city, saturated with pubs and bistros that we so love for serving us brilliant hearty plates of food. Cyan, however, brings a little elegance to the occasion for those searching for something special on a Sunday. A two course menu is on offer here for just £18, including an expertly cooked roast dinner with all the trimmings and some traditional, delicious pudding options that we think are worth visiting for alone…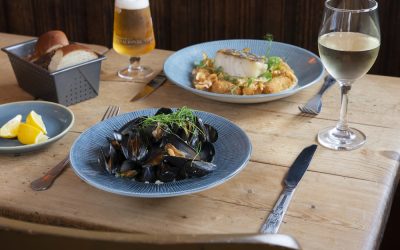 The Dorset brings you everything you long for in a country pub, right in the centre of town – A rustic interior, a classic pub grub menu, alfresco dining and a welcoming, friendly front of house team. Not only is their A La Carte menu top notch, but they also offer a brilliant Sunday Roast menu with plenty of variety. Choose from a selection of meats or vegetarian options, all served with roast potatoes, cauliflower cheese, seasonal vegetables and a good old Yorkshire pudding.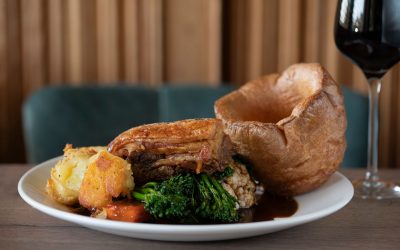 Sunday roasts at The Dyke Alehouse and Kitchen are delivered to an excellent standard. They offer a staggering eight roast options, which include; Slow cooked pork belly, slow-roasted shoulder of lamb or locally sourced beef rump sous vides.
If you're feeding a monster meaty you also have the option of the triple or quad meat lunch. Or, for the herbivore they offer; Vegetarian wellington mushroom, brie hazelnut and cranberry. They also serve an extremely tasty plant-based friendly nut roast.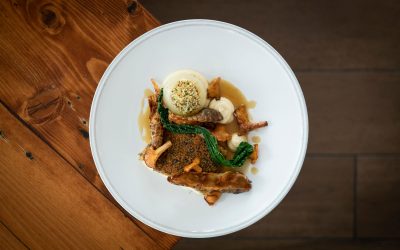 But isn't the Salt Room all about fish? Well, friends yes it is, however, their famous Josper Oven cooks meat too well to pass up the opportunity of providing Brighton a banging roast dinner! Meant for sharing, their roast comes with plenty of options for sides, and with their meat being the highest quality you can be sure that it will be melt-in-the-mouth standard.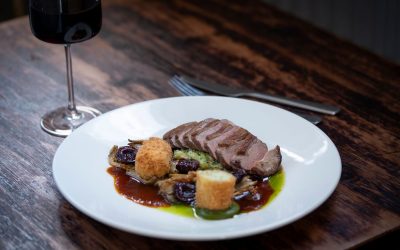 Sunday roasts and great British pubs seem to go hand in hand. And you can expect great things from the roasts served at this 19th-century beauty. The Station Hotel is often referred to as a hidden gem. So, let it be known far and wide that this charming family-run establishment gives Aunt Bessie a run for her money with their roast tatties and serve unwaveringly excellent roast lunches every Sunday.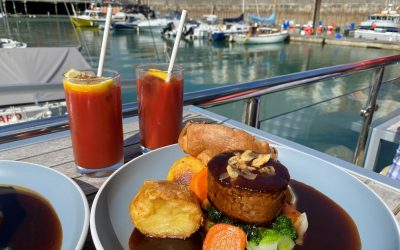 The Watershed on Brighton Marina harbour front is the spot to go for a Sunday lunch sundown. With views over the marina inner harbour and a west-facing aspect, it's the sort of place you want to take your time over. Sunday's are the day to tuck into a quality roast from the kitchen of Space + Thyme, sip wine or local craft beer and fantasize about your yachting lifestyle. With late evening sun in the summer you can eek every last drop of the fantasy out before needing to think about Monday.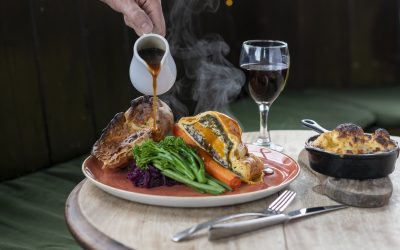 For many Roast aficionados in Brighton the association of Phil Bartley Kitchens with the Sunday service is a mark of trusted quality. During the week The West Hill serves up artisanal sourdough pizzas but on Sunday Phil's team deliver their honed roasts, featuring locally sourced, excellent quality ingredients and seasonal veg given the Phil Bartley finesse. Always a good option for meat and plant eaters alike.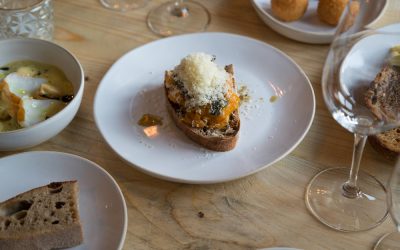 The quality of the food at Wild Flor is never compromised, and rather excitingly they have shown this in their sumptuous Sunday offerings. For the omnivores, you can enjoy the finest of Sussex meats served with Yorkshire pudding, crispy beef fat potatoes, Savoy cabbage, carrot, cauliflower cheese and gravy. Herbivores don't fear because you won't be left disappointed with options like; risotto of Jerusalem artichoke, pecorino and chervil on the table.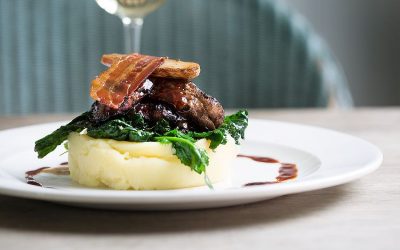 The Crabtree is a family run public house, located in the beautiful Sussex countryside south of Horsham serving great local, seasonal food, organic wines and fabulous real ales in warm and welcoming surroundings. Sunday Roasts are served between 12-5pm and it's advisable to book as they get very busy! Meat is locally sourced and there are plenty of vegetarian and fish options also.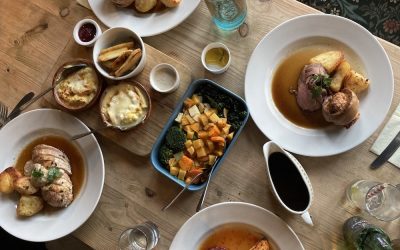 A trip to the hamlet of Dial Post, in Horsham is well worth it on a Sunday, with roasts at the village pub, The Crown Inn being quite the event. The owners, Penny and James, are passionate about local produce with Penny being a local from a nearby farming family. Unlimited veg is an extra offering that makes the trip even more worthwhile.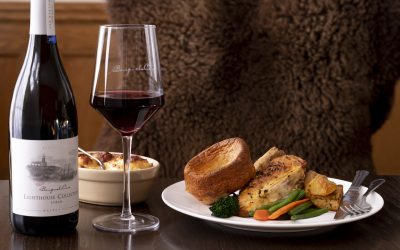 Make the most of Sunday at Mannings Heath Golf and Wine Estate. Even if you're not a fan of golf there's plenty to explore in the grounds including their vineyard and fishing pond. A traditional Sunday lunch is served from 12.00 – 4pm. Made using the freshest, locally sourced ingredients, this is a lavish roast served in opulent surroundings. 
 A 50% deposit is required. Bookings are essential.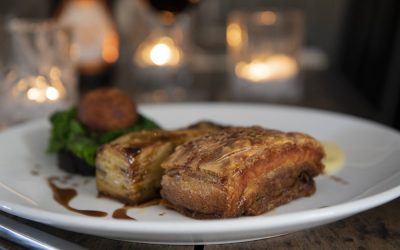 The Brits are well known for their love of roasts, and the Morleys Bistro does not let the team down. They offer a great Sunday menu for both the omnivore and herbivore alike. Their ingredients are sustainable and locally sourced, so expect a fantastic selection of sessional veg to accompany your choice roast.