Restaurant Brighton's guide to
With 1 pub for every 250 residents, Brighton is ripe for choice. Use our pub guide to help you find the local hotspots for popping pub culture, delectable drinks and the gastronomical grub classics that go so well with our favourite local grain brews and grapes juices.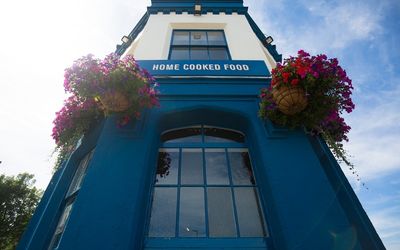 As you arrive in Brighton by train you might just spy this pub on its perch overlooking the city. The West Hill Tavern has adjusted to life post-2020 lockdown by transforming itself into a community hub. Open from 11 am daily, The West Hill, or "Westie" welcomes daytime visitors and out of office workers with a feast of everything from coffee to cocktails, gooey toasties and artisanal pizzas from The Great British Charcuterie and Sunday feasts from the renowned kitchen of Phil Bartley.