Looking for the best Brighton Pubs?
Picking the best twenty Brighton pubs is not as easy as it may sound. Brighton is blessed with so many superb pubs, bars and boozers that you can find it difficult to choose where to drink at times. This is by no means a bad predicament to be in.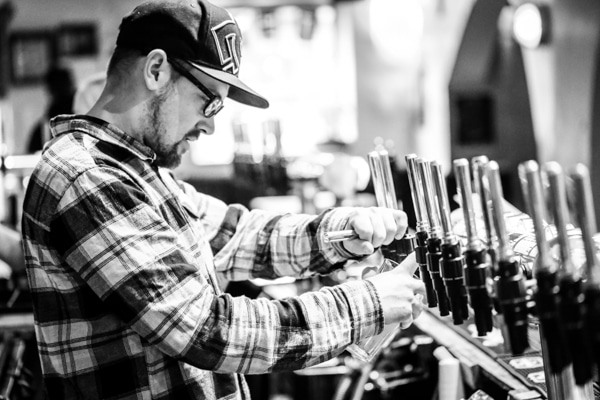 With so many superb places to enjoy a jar or two we thought we should give you our top twenty Brighton pubs. These could already be on your radar and appear regularly on your social calendar, or perhaps they will become a new local hangout to frequent, either way they are some of the best venues in the city as far as we are concerned.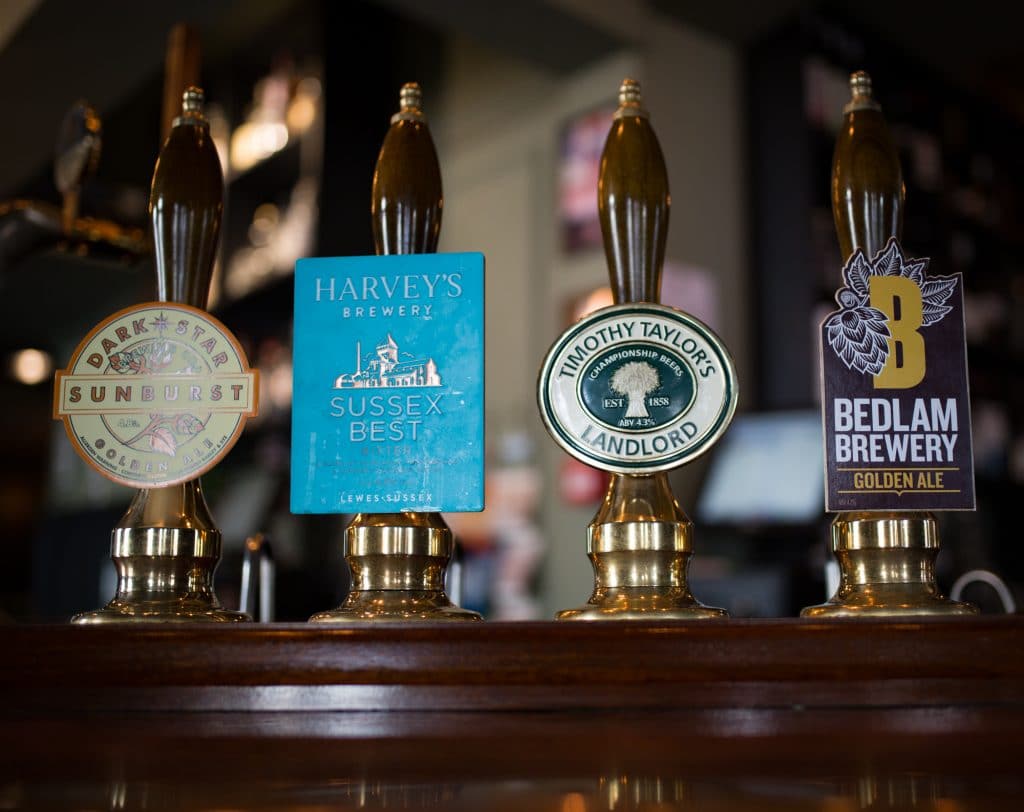 Take a look through our top twenty and let us know what you think, or whether your favourite has been missed and you want to put it forward for future consideration.
So, in no particular order, here are the top 20 Brighton pubs according to Restaurants Brighton
This little-known Hove pub is a real gem for those looking for a slightly classier standard of boozer. This stylish venue features a classic style bar with a few modern touches and really comes into its own when you step out into the garden. With a fine selection of beers, ales, wines and spirits with the superb charcuterie selection courtesy of Brighton's very own GB Charcuterie; Hove Place is a classy choice for Brighton and Hove's drinking public.
Brighton Pubs Top Tips:
Arguably Brighton's best beer garden
Try their charcuterie platters
It may well fall mainly into the restaurant category in most people's minds, but The Coach House is also a great place to grab a drink and kick back. The courtyard garden is a tranquil spot where you can block out the hustle and bustle of the lanes and unwind with your tipple of choice. Of course, should you decide that you are a little peckish then you are well placed to get your hands on some quality food. The informal bar area is ideal for a catch up with friends or a relaxed meeting space, and in winter the roaring fires makes it very inviting indeed. A go to venue on a warm summers day and has to be included in our Brighton pubs top 20.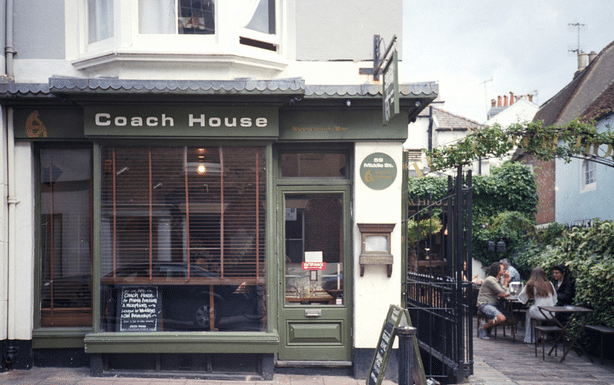 Brighton Pubs Top Tips:
Perfect alfresco dining
Great British classics
If you are looking for a pub with a bit of a vintage feel and some seriously tasty food then The Better Half in Hove is right up your street. A little off the beaten track, which is a good thing for pubs, The Better Half has a very cosy and welcoming feel to it. This little oasis of quality food and drink is not far from the Hove seafront and close enough to civilisation to still feel like you are close to the action. The beautifully tiled bar is a real talking point as are the pictures that adorn the walls. The Better Half is a great pub that ticks all the boxes as far as we are concerned.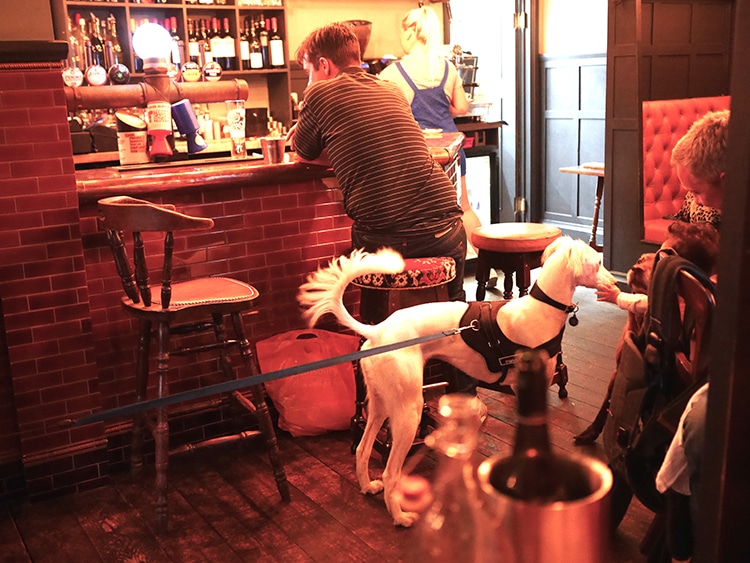 Brighton Pubs Top Tips:
Cosy courtyard
Top Sunday Roasts
Bringing together two of the best things in the world, craft beer and shellfish, The Urchin should make everyone's top twenty pubs without question. This Hove pub traverses the line between pub and restaurant, and does so with aplomb. An extensive craft beer list has been curated by the knowledgeable owners, and the superb food offering has made this one of the best food destinations in the city. Tucked off down Belfast Street it has the feel of a local boozer but delivers so much more.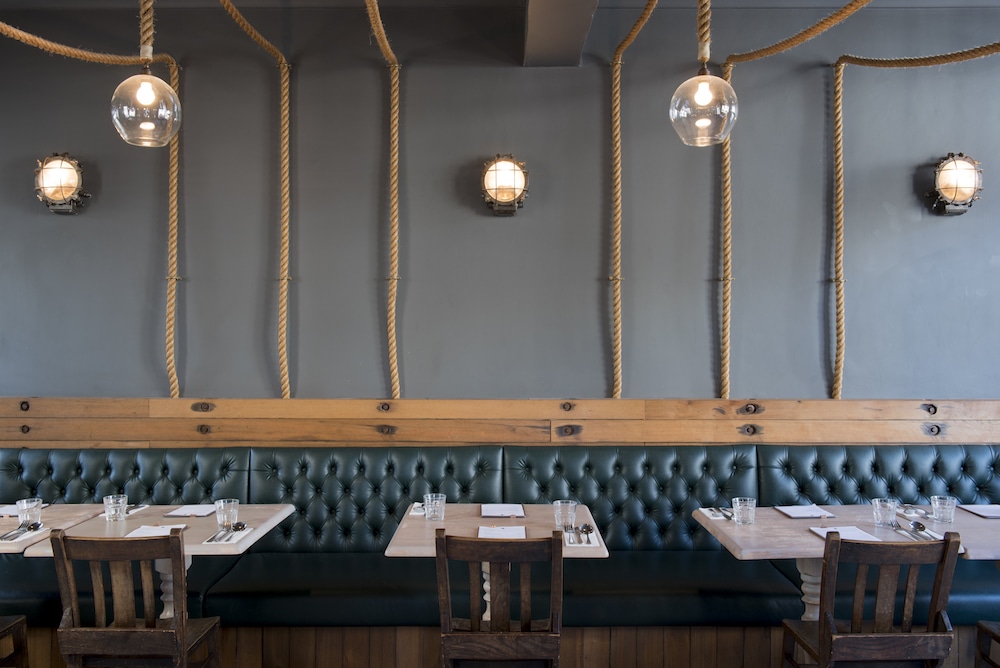 Brighton Pubs Top Tips:
Great choice of craft beers
Perect for date night
This friendly local boozer is experiencing a resurgence in fortunes thanks to a refurb and new management. The friendly atmosphere is just what you want from a neighbourhood pub, but there is a little more life in this unassuming pub than before. The food offering is top draw with superb Sunday roasts that are getting people talking. A surprise outside space and separate venue for hire further add to its charms, making this a quality place to enjoy a refreshing drink and spot of socialising.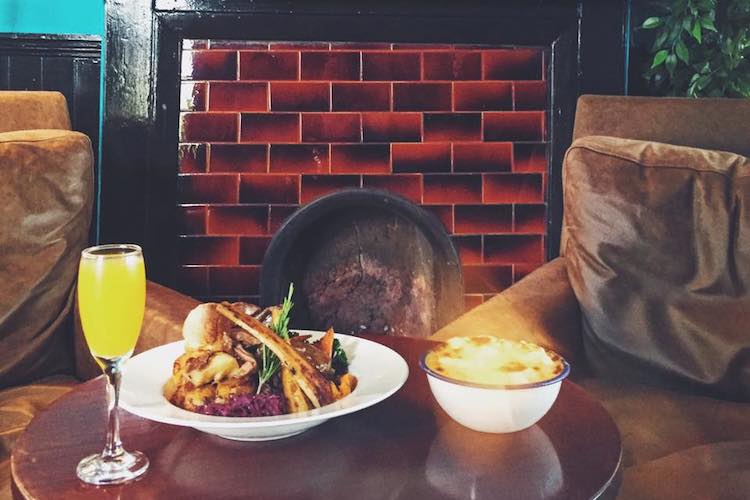 Brighton Pubs Top Tips:
Great central beer garden
Cosy atmosphere
Situated in the Seven Dials area, The Chimney House is a quality pub that has become well known for its excellent food offering. The spacious and classic interior has a strong rustic charm that fits perfectly with the food, which has a focus on seasonality and foraged produce. The pub dominates the corner of a road in an otherwise sleepy area. If you are looking for a gastropub that gives the impression of being out in the country, then The Chimney House should be on your to do list.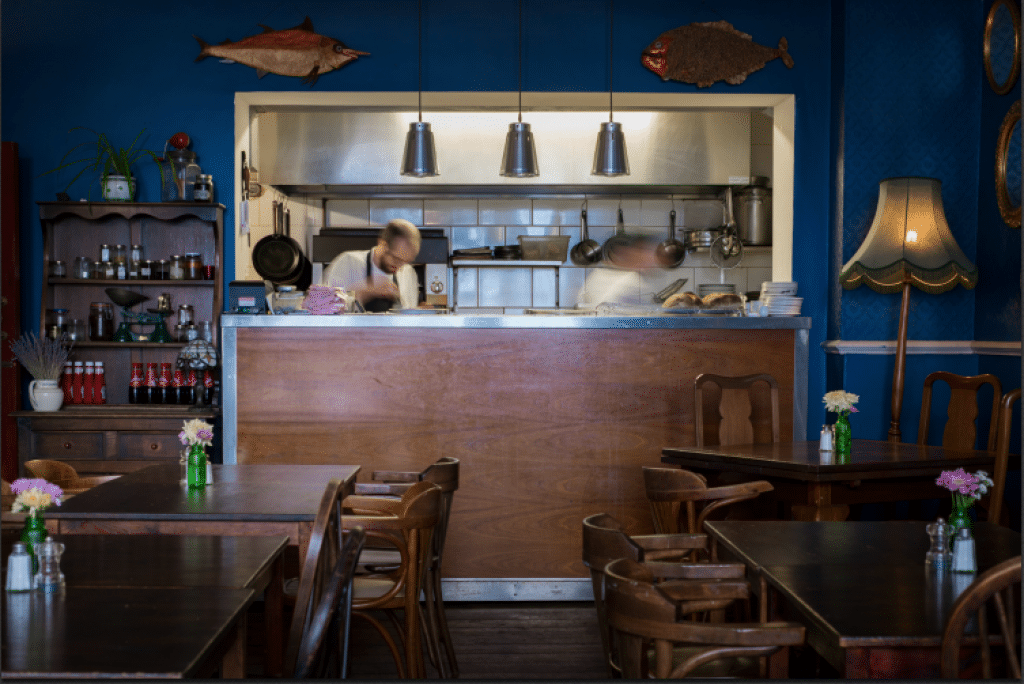 Brighton Pubs Top Tips:
Community feel in Seven Dials
Relax in their charming decor
This lively pub, venue and kitchen is one of Brighton's best-known spots. Often packed come Friday and Saturday nights with people drinking, dancing and having a generally great time, few Brighton pubs experience such a transformation over the course of a day. Pop by in the day for a refuge from the hustle and bustle of Brighton's Lanes and a bite to eat from the gastropub menu and return to get the party started evening at this popular night spot.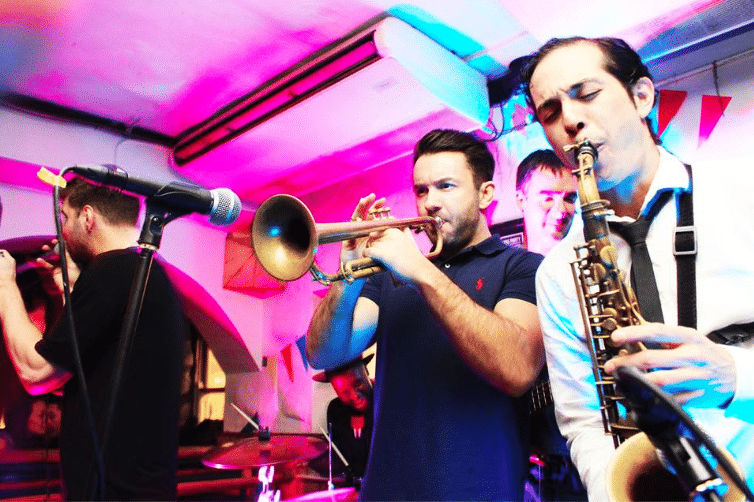 Brighton Pubs Top Tips:
Spacious outdoor seating
Oldest pub in Brighton
New Road in Brighton is the centre of the party when the sun is out, and The Mash Tun is often the focal point. A popular pub for students and revellers, The Mash Tun is often packed with Brighton's coolest crowd. In keeping with many other Brighton pubs, they have a superb selection of craft beers and real ales in addition to some great grub to keep you nourished. When the sun is out this is the place to seen, with the outside seating always full and lively.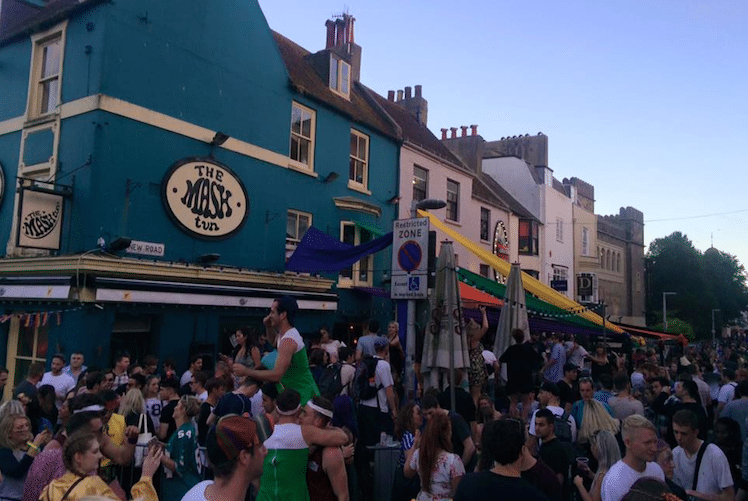 Brighton Pubs Top Tips:
Best place for summer drinks
Tasty burgers and sides
Ever wanted to know what it is like to sip bourbon in the deep south of America, well now you can, sort of. The Revelator is a pub that takes its inspiration from the blues heavy bars of America. The music is always excellent, if you're into classic rock and blues, and the beer and spirits selection can match it. Theme pubs are often an absolute avoid, but The Revelator manages to retain a classic pub feel whilst taking on some of the best characteristic from the bars that inspired it.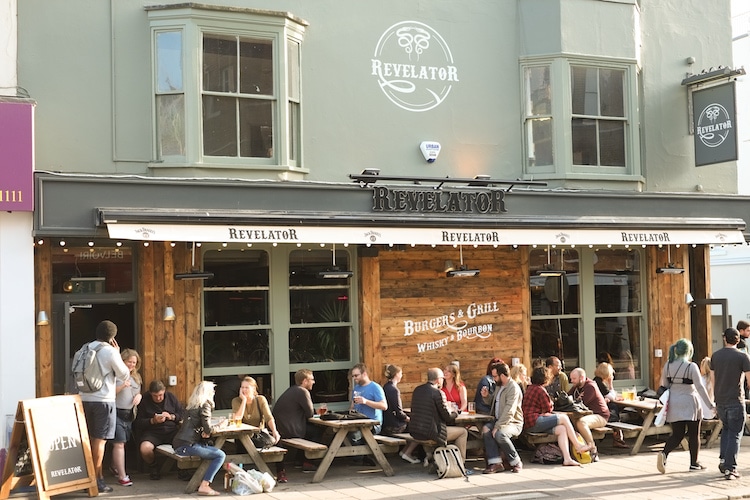 Brighton Pubs Top Tips:
Great location
Lots of variety
Take a stroll up to Queens Park and you will find a pub that you would be proud to call your local. The Independent is just that. Free of any brewery ties, the pub can hand pick its drinks offering and does so to great effect. Food is central to The Independent's appeal, with a superb restaurant standard offering and Sunday roasts that have people queuing out the door. With music and other events regularly taking place, The Independent represents all that is good in a pub.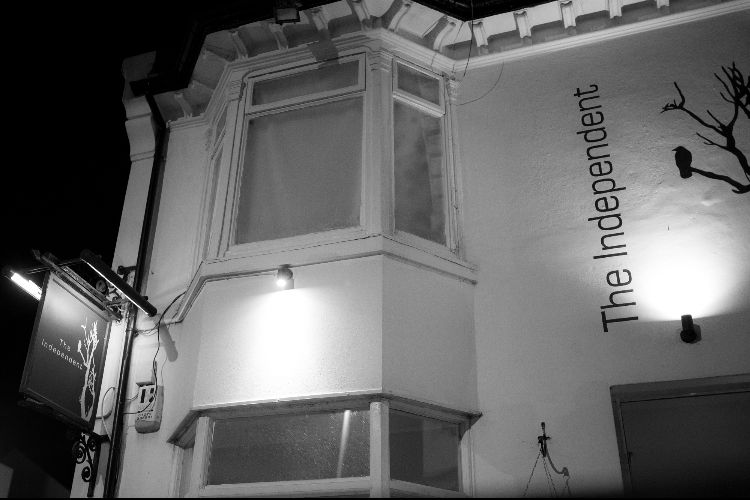 Brighton Pubs Top Tips:
Friendly local pub
Restaurant quality cuisine
Brighton is a city with lots of history and tradition, and The Cricketers is a slice of that past. The interior of this spacious pub is in keeping with its Victorian heritage, with a striking red theme throughout. Famous writer Grahame Green was once a regular at the pub, immortalising it in his novel "Brighton Rock", and the upstairs bar and function room are named after the author. A very popular Lanes pub, that has a superb food offering and the large inner courtyard offers a different space for dining. It is said to have also been the haunt of "Jack the Ripper" who planned his murders from the upstairs bar.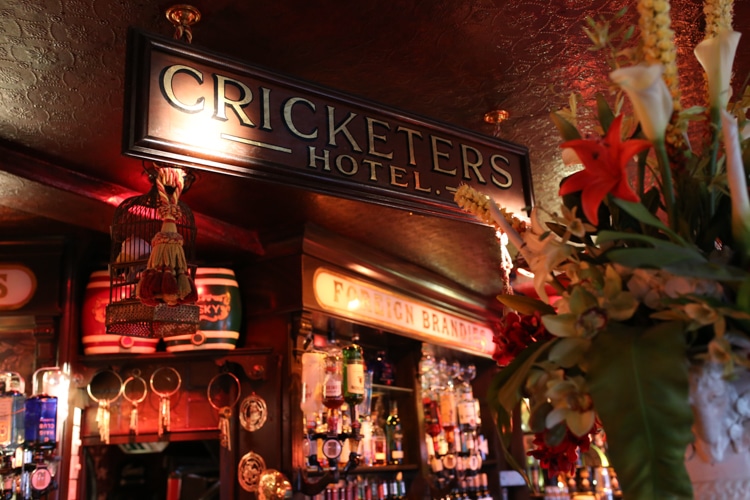 Brighton Pubs Top Tips:
One of the oldest pubs in Brighton
Traditional decor
It would not be fair to exclude non-city centre pubs in this listing, and so with that in mind we would like to introduce you to The Ladies Mile Pub. Pubs have long been the cornerstone of local communities and this is very true of The Ladies Mile. Offering a range of cask ales, wines and lagers alongside a fantastic food offering, courtesy of Tisbury's kitchen, The Ladies Mile proves that you don't have to go into central Brighton for a quality night out. With regular events, including music and quizzes, plus a strong history of charitable fundraising; this is a proper community pub.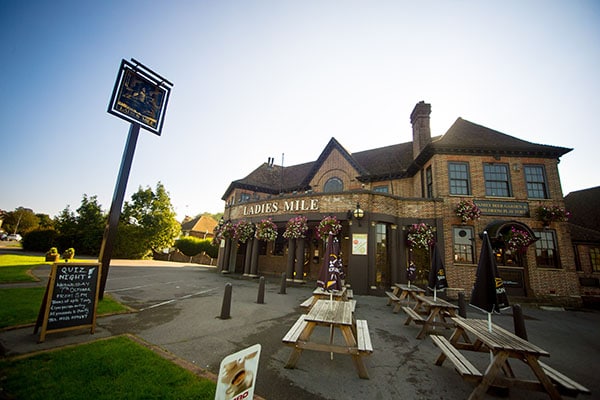 Brighton Pubs Top Tips:
Great option out of town
Proper pub dishes
Located just off Western Road you could be forgiven for missing this excellent pub, but you would want to remedy that as soon as possible. The Brighton Beer Dispensary has some of the best beers in town and great food to match. The kitchen operates under the name of "The Dizzy Gull" and serves some of the most inventive pub food around. This is modern pub food that takes classic dishes and turns them on their head, but in doing so creates something quite delicious. An impressive range of cask and craft ales, with regular tap takeovers and events, this is a real beer lover's pub that is a must in the city.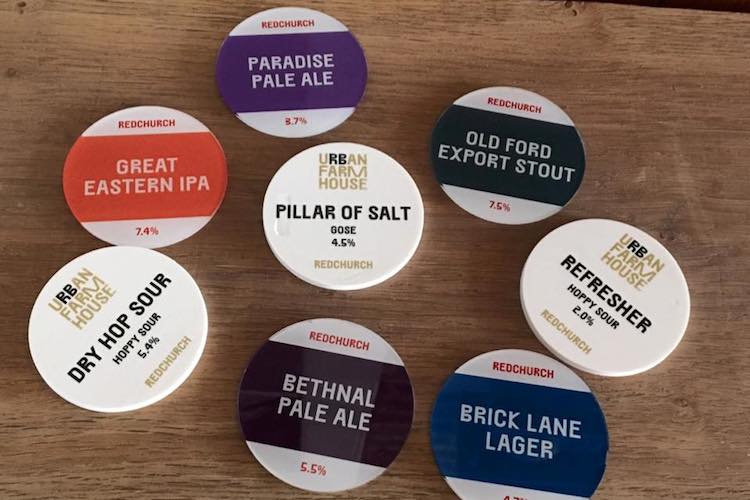 Brighton Pubs Top Tips:
Twist on the classics
Great choice of beers
Taking the term gastropub and making it the best it can be, The Ginger Pig is a no brainer when it comes to the best pubs in Brighton and Hove. Step inside and you can drink at the traditional bar, taking advantage of the amazing wine selection and superb cocktails. If you want something to eat then the restaurant area will provide some of the best food available in the city. They have recently added rooms, making this perhaps an Inn rather than pub now, but no matter which way you look at it The Ginger Pig is a winner every time.
Brighton Pubs Top Tips:
Top quality cuisine
Friendly, attentive service
As you arrive into Brighton by train you might just spy this pub on its perch overlooking the city. Under new management The West Hill Tavern has been given a new lease of life, and that is great to see. The Independently run pub has been given a modern make over but retained its classic pub character. There is hearty food and classic Sunday roasts to keep you fed; Jazz nights and DJ's to keep you entertained; and that laid back, relaxed vibe to keep you grounded. The West Hill is a proper pub that welcomes everyone through their doors.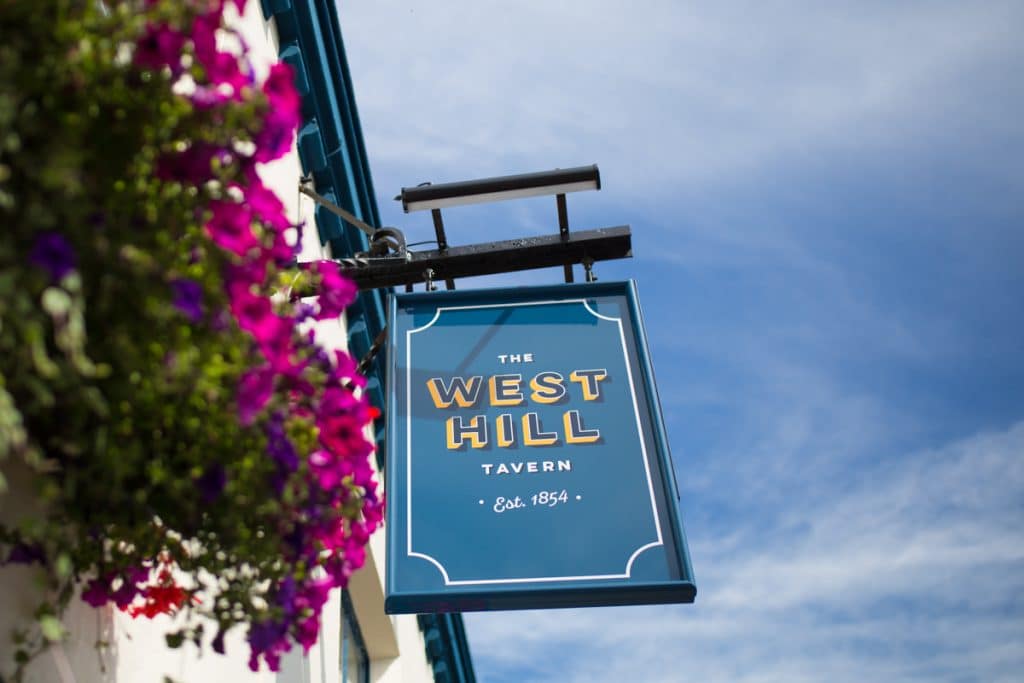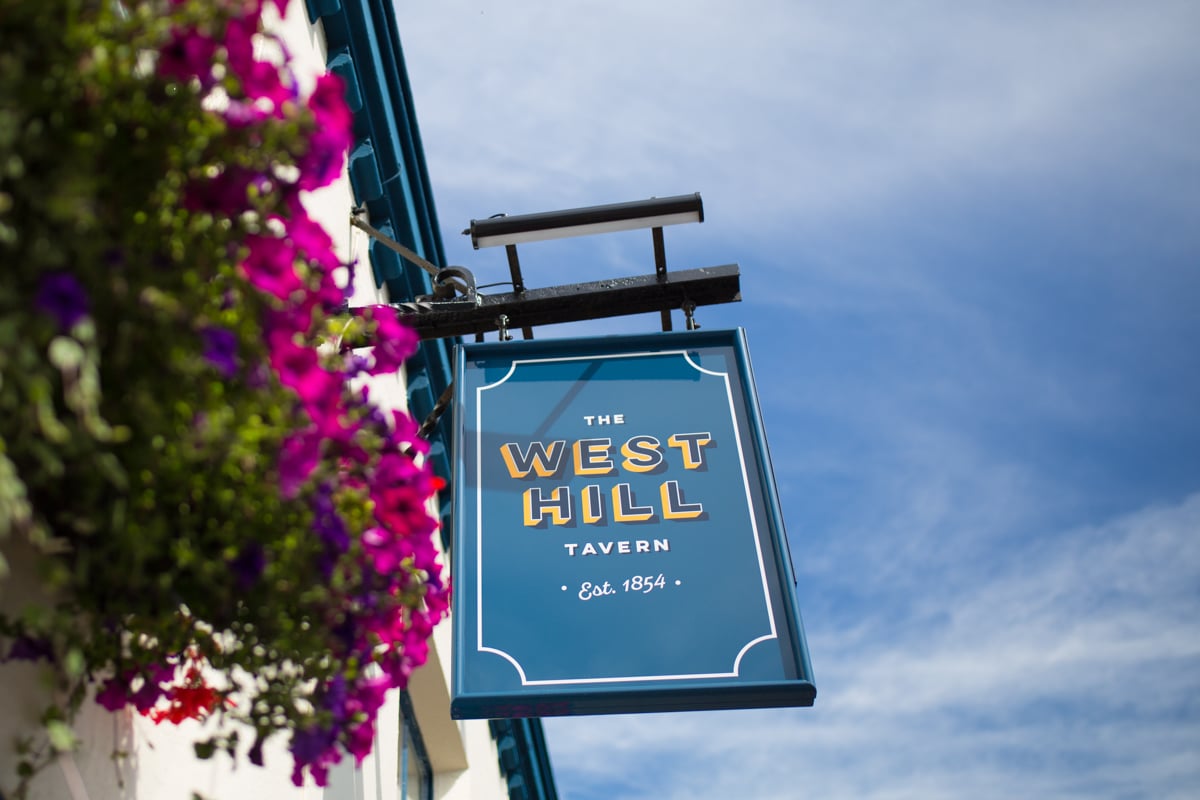 Brighton Pubs Top Tips:
Great central location
TRaditional pub feel
Taproom for Brighton Bier, the city's award-winning craft brewery, The Bierhaus is another pub for those who love their beer. The brewery has stepped in to save the site, that has housed a pub since 1830, and a slice of Brighton history to boot. The listed building has been transformed into a new community hub serving an extensive range of beers that showcases the Brighton Bier range alongside guest beers from UK, European and American Breweries. Tap takeovers and meet the brewer events are commonplace so you can always expect to find something special pouring here.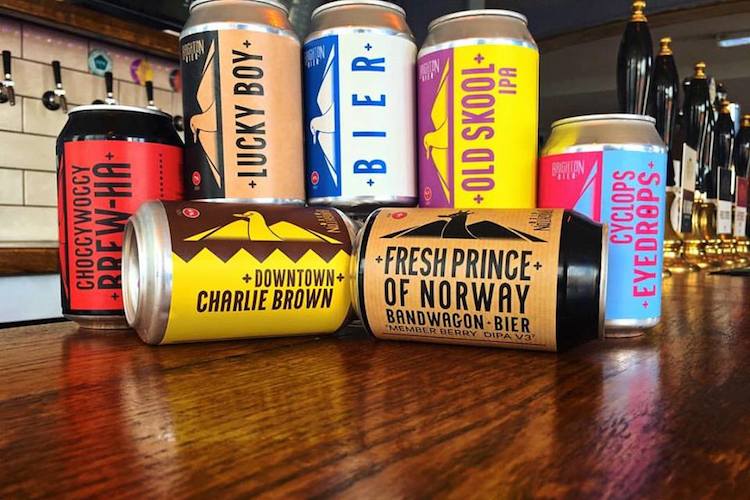 Brighton Pubs Top Tips:
Lots of unique beers to try
Great community feel
This multi-level labyrinthine pub has got quite a cult reputation in Brighton and beyond. A regular mention in Brighton's best roast columns, and a popular spot for all manner of social activities, The Lion and Lobster does all the things that you would expect from a pub well. It is a lively and buzzing pub where there is always something going on. With numerous screens over the different levels it is great for watching live sport, and the individual restaurant is ideal if you prefer a quieter spot for your lunch or dinner.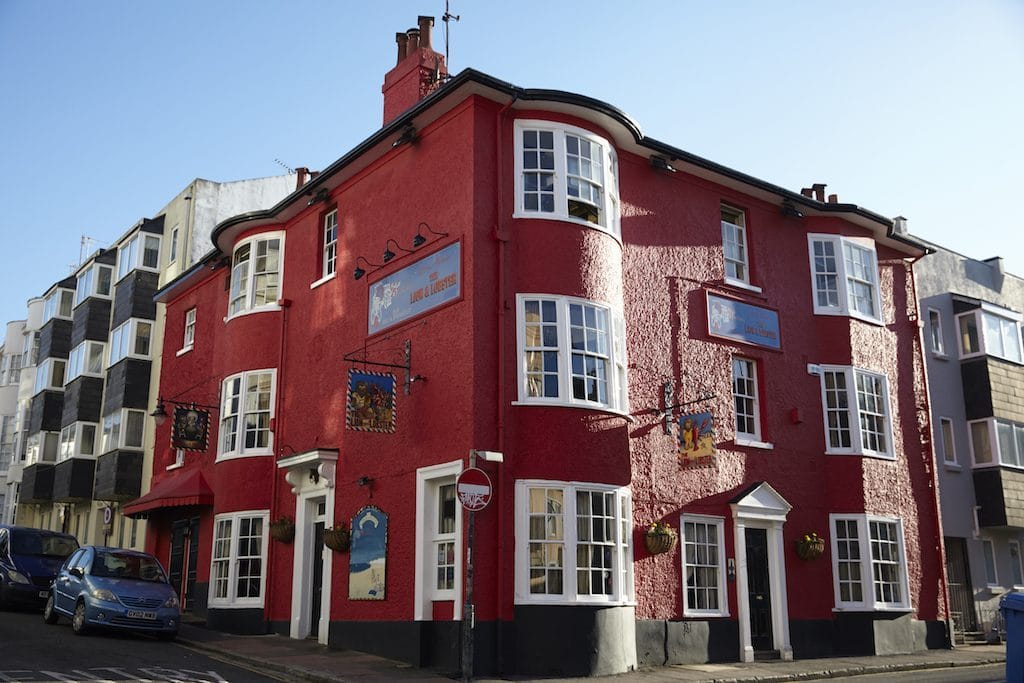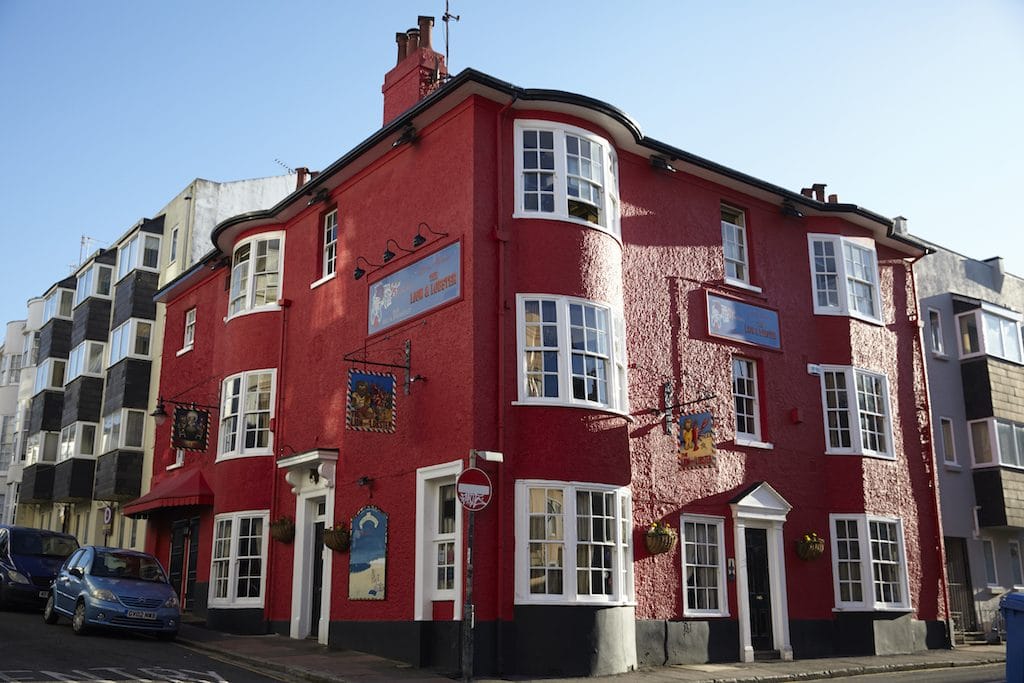 Brighton Pubs Top Tips:
Hidden rooftop terrace
Great place to watch sport with tasty dishes
The Hop Poles is one of those Brighton pubs that just seems to exude a sense of effortless cool and calm. A real gem of a pub, there is a feeling of arty creativity at The Hop Poles that ranges from the quirky décor right through to the quality food offering. The pub is one that manages to traverse many different social groups, making for an interesting and diverse clientele. With regular events such as open mic and quiz nights, there is often something going on. This is a great pub for a quiet day time drink with a good book or as an evening spot with friends.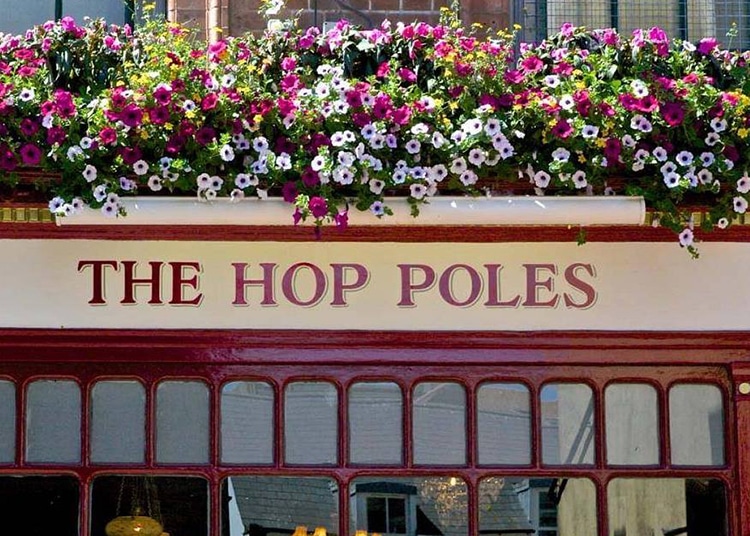 Brighton Pubs Top Tips:
Cosy, traditional pub
Tasty classics
If you are looking for a pub that delivers fine food and drink in a convenient city centre location then The Sussex Yeoman is hard to beat. The pub prides itself on their high-quality menu that only sources locally from organic and free-range producers. Freshness and seasonality are central to the food offering, with everything cooked from scratch on site. Affectionately referred to as "The Manor" by its regulars, it is popular with commuters and locals alike. A bright and vibrant pub, that supports many local and national charities, The Sussex Yeoman has long been a favourite in the city.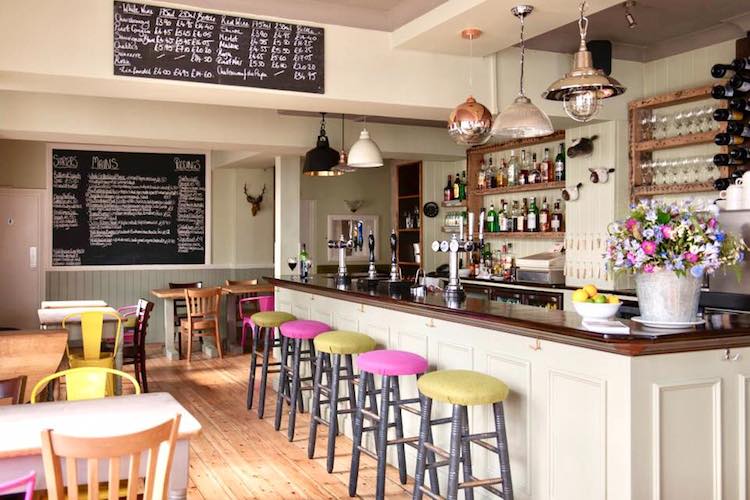 Brighton Pubs Top Tips:
Close to Brighton railway station
Friendly staff
You might need to bring your climbing boots to make it up to The Southover but you will be rewarded for your efforts once you get there. This quality local pub has a great crowd who call it home, and the range of beers, wines and spirits will welcome you in a similar fashion. Great drinks, superb food from smoking superstars "The Little Blue Smokehouse" and a traditional yet modern feel make The Southover a top pub, and regular events and quizzes keep things interesting and varied. The Southover is one of those Brighton pubs that you wished was at the end of your road, and for some lucky people it is.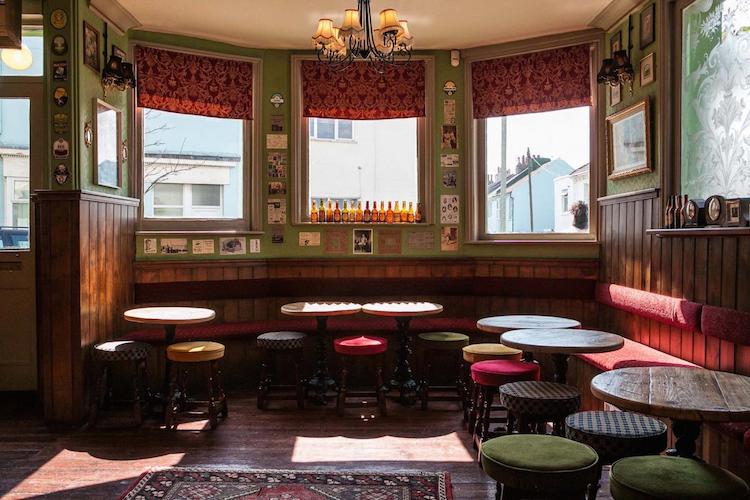 Brighton Pubs Top Tips:
Great community pub in Hanover
Traditional cosy decor