Restaurants in Eastbourne
Welcome to the RB guide to Eastbourne restaurants and we are pleased to report this is definitely a foodie destination on the up. Eastbourne has long been synonymous with the slightly older demographic, a place where the pace is slower and perhaps the food a little blander. However statistics show that more and more young families are moving to the area proved by new nurseries popping up left right and centre to cater for the growing number of children and now the new Arndale Shopping Centre is bringing a whole new level of shopping and entertainment to the centre of the town. This recent revolution has brought with it an influx of trendier, adventurous dining, but also those that have been through the ages are standing strong and developing their offerings to keep a firm hold on the Eastbourne restaurant market. Here are our top ten restaurants in Eastbourne.
1. The Sussex Ox, Milton Street near Polegate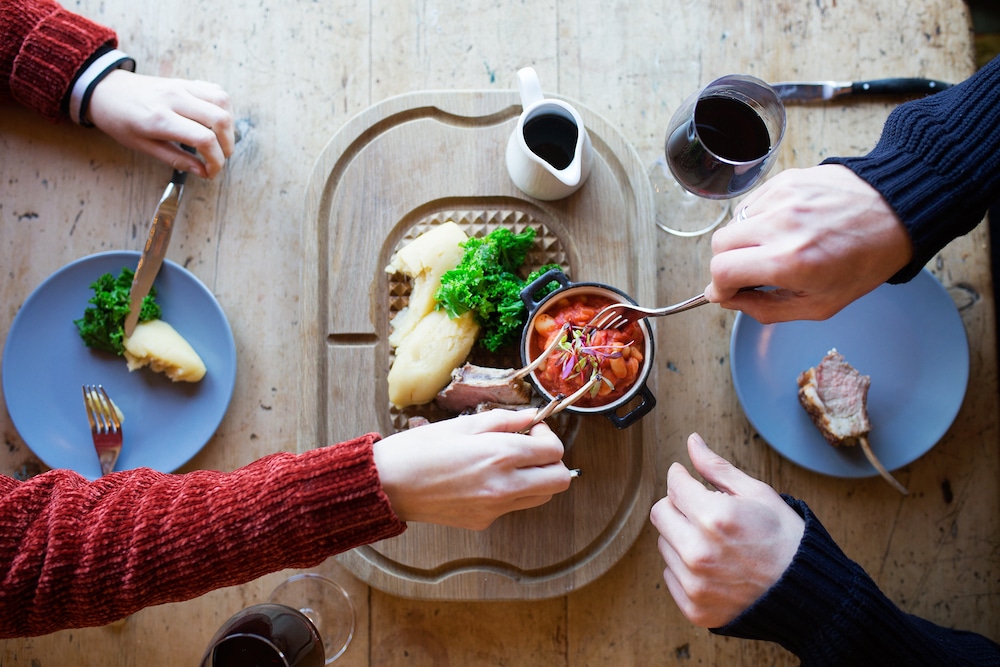 This large countryside pub restaurant offers a warm welcome to all in the beautiful setting that offers 360 views of The South Downs. The characterful building, with three interlinking rooms, and fabulous garden with wonderful views make for the ideal venue no matter the occasion. With meat, fruit and vegetables sourced from their own organic farm just 3 miles away, their menu is always fresh and exiting offering a modern British gastro style menu championing local produce. Serving craft ales from some of the UK's best independent breweries and a wine list created with organic wine specialist Les Caves de Pyrene, the drinks list is by no stretch of the imagination an afterthought. Our favourites right now are the Jevington Farm lamb rump with an indulgent red wine jus or the slow cooked Beef Brisket with creamed corn. Check out the menu here.
2. SKYLARK, Grove Road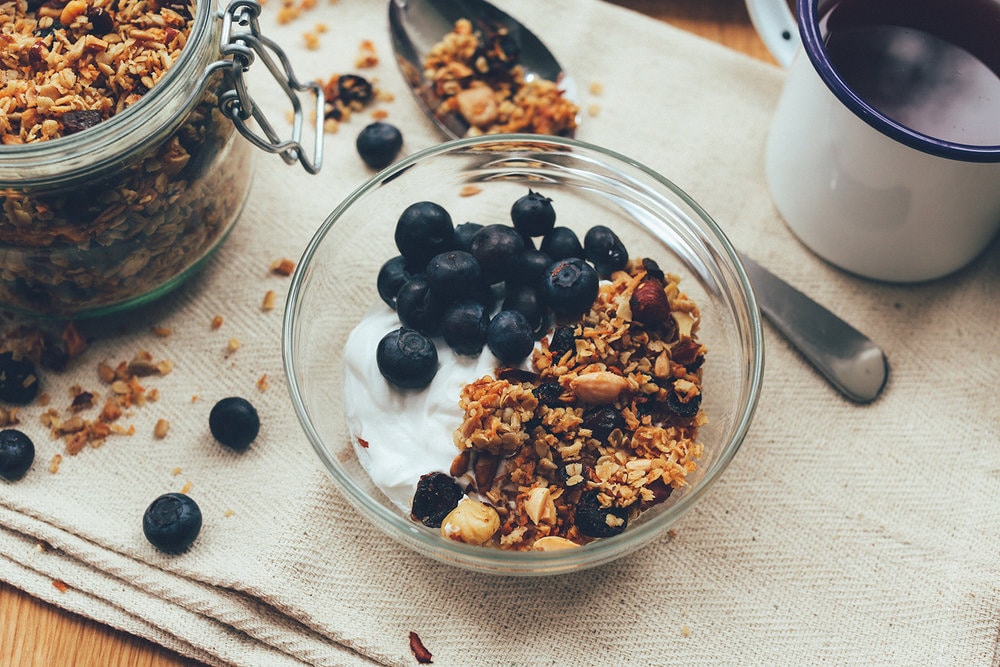 Located in Eastbourne's Little Chelsea area SKYLARK is the new kid on the block opening in December 2017. Supporting local Sussex producers and using seasonal produce, Erina and her husband who is also head chef love to keep a fresh menu. From an indulgent full english with buttery scrambled eggs and Sussex bacon to a creamy spinach and lemon risotto served with a flakey cod fillet, SKYLARK's versatile menu will have something for everyone. The interior is stylish and minimalist and arguably the most hyped restaurant in Eastbourne right now! Photo Credit – SKYLARK 
3. Cru, 8a Hyde Gardens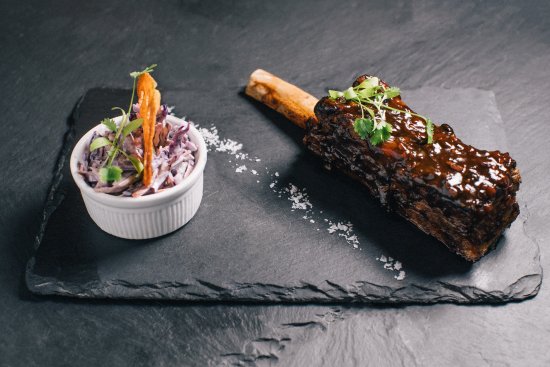 Tucked inconspicuously in a basement slightly off the beaten track, you'd be forgiven for missing this place, was it not for the fact that Cru's reputation goes before it, which also means it's always buzzing. You don't have to be a wine lover to enjoy this bar come bistro, but it certainly helps. With an extensive, but surprisingly affordable, wine list there's something for everyone. Then there's the food! The cosy restaurant has a mixture of low and taller tables to dine at making for a more relaxed, informal vibe. The menu is divided into small plates and large plates with delights such as Native Lobster Tacos or the Slow Cooked Short Ribs, you could quite easily forget you were dining out in the UK let alone Eastbourne. Photo Credit: Cru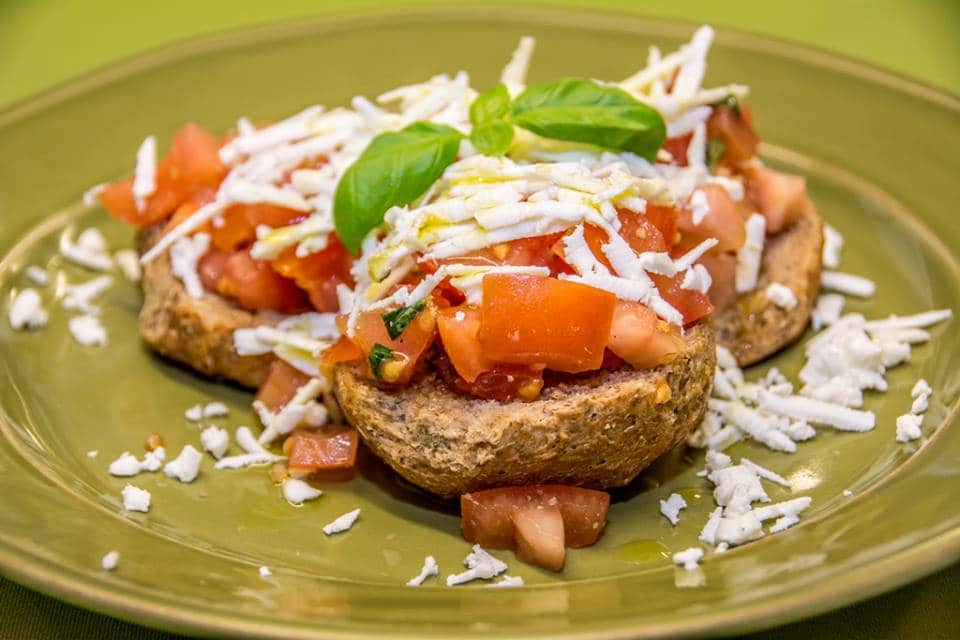 Close your eyes and picture yourself on a beach in the sun with an array of super fresh ingredients plated simply but beautifully in front of you. The beaches may be a little pebbly in Eastbourne, but Gr/Eat has brought the tastes of Greece to the South East coast of England. There are all the dishes you'd expect; the Greek salad, Moussaka and Souvlaki but you can also get great recommendations from your waiter to try something more unusual like the Septsofai (Traditional Greek Sausages Braised in Tomato Sauce with Peppers) or Psito Htapodi (Grilled Octopus). What really makes this place is the service, a smile goes a long way, and certainly makes for an enjoyable lunch or dinner. Photo Credit: Gr:Eat
5. Flamenco Tapas, 8 Cornfield Terrace – Eastbourne Restaurant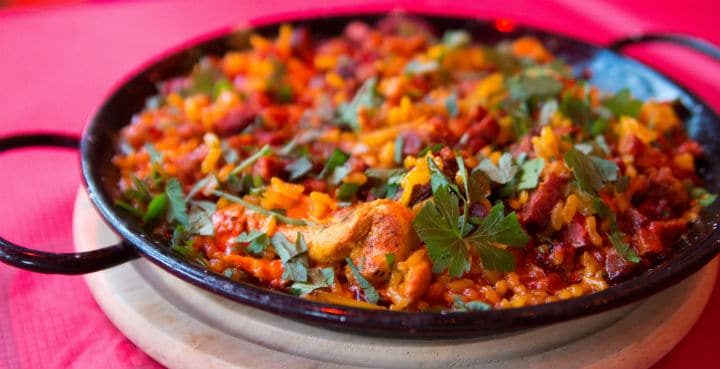 One of our favourite Eastbourne restaurants. The thing about tapas is that you just want to eat it all, every dish sounds so good that you predominantly order more than you can eat, but it's so worth it at Flamenco's. A cosy two story restaurant that is always busy, its recommend to book if you want a table, be it a weekend or mid-week! There's a staggering 60 dishes to choose from meat, fish, vegetarian and more, it's a great way to eat with friends, sharing dishes to suit all tastes and palates. Of course you need to wash it all down with Flamenco's Sangria and better yet it won't break the bank, you leave with a full belly, a smile on your face and some change in your pocket! Photo Credit: Flamenco Tapas.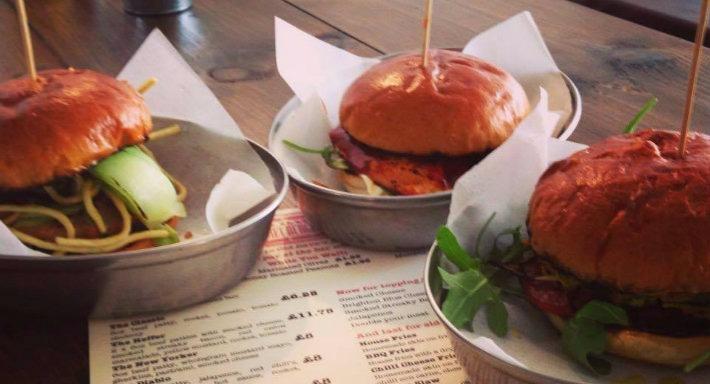 One of our favourite Eastbourne Restaurants .The 'Burger' has come a long way over the past few years with more trendier burger joints popping up all over the country boasting towering, oozing ingredients from avocado to cheesy goodness. With inventive names like The Fruity Pig for a pork patty topped with apple and sage sauce or The Dirty Dave with a beef burger topped with smoked cheese, Brighton blue cheese, smoked streaky bacon, chorizo and a stuffed Portobello mushroom, finished with yellow mustard, gherkins and rocket, Old Dave's doesn't disappoint. The list goes on with a variety of burgers to get anyone salivating! Dine in or order a take away, the term dirty burger has totally been reinvented and if you have space for more, you really must order a freak shake; Ice cream milkshake, thick and topped with delights such as kinder eggs and whipped cream! Photo Credit: Old Dave's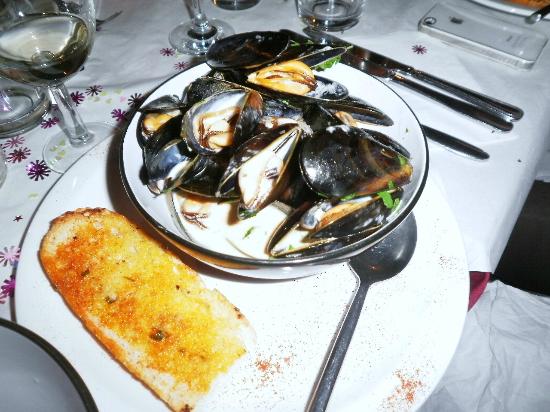 Pretty unassuming from the outside, this little French Bistro could easily be missed by the passing trade and it doesn't even have a website which in this day and age is quite something. The understated simplicity of this bijou bistro is probably one of the appeals as well as the authentic French cuisine at a really reasonable price. Step through the doors into the simplistic yet authentic décor and feast on three courses for as little as £15.95pp! The confit duck is a menu staple and you really must finish with the assiette of Fromage, after all you could be in the heart of France in this petit délice. Photo Credit: Exquis French Bistrot
8. Tuk Tuk, 240 Terminus Road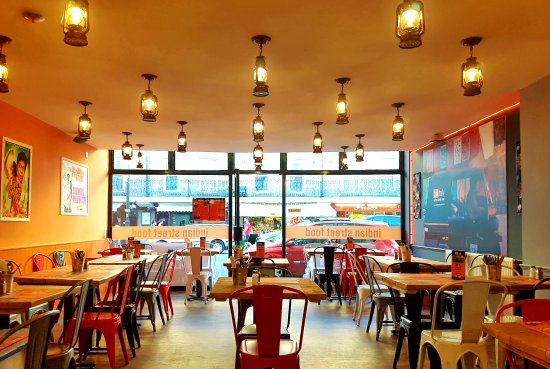 The ethos behind traditional Indian Street Food is that diners from all walks of life are brought together with the common love of great food, a concept which is not lost at Tuk Tuk. The easiest way to describe their offering is like tapas Indian style, with an endless menu of mouth-watering dishes. The ever helpful staff recommend a few dishes per person to share (or not!) but trying to limit yourself is always a task in itself. The Thali's are a perfect option if you want to try a number of dishes with meat, fish and vegetarian options, making sure you leave space for the truly authentic Gulab Jamun, a sticky, sweet donut like dessert flavoured with rose-scented syrup and served with ice cream. You're guaranteed to return time and time and again with a hope of one day sampling every dish on the menu. Photo Credit: Tuk Tuk
9. Green Almond, 12 Grand Hotel Buildings, Compton Street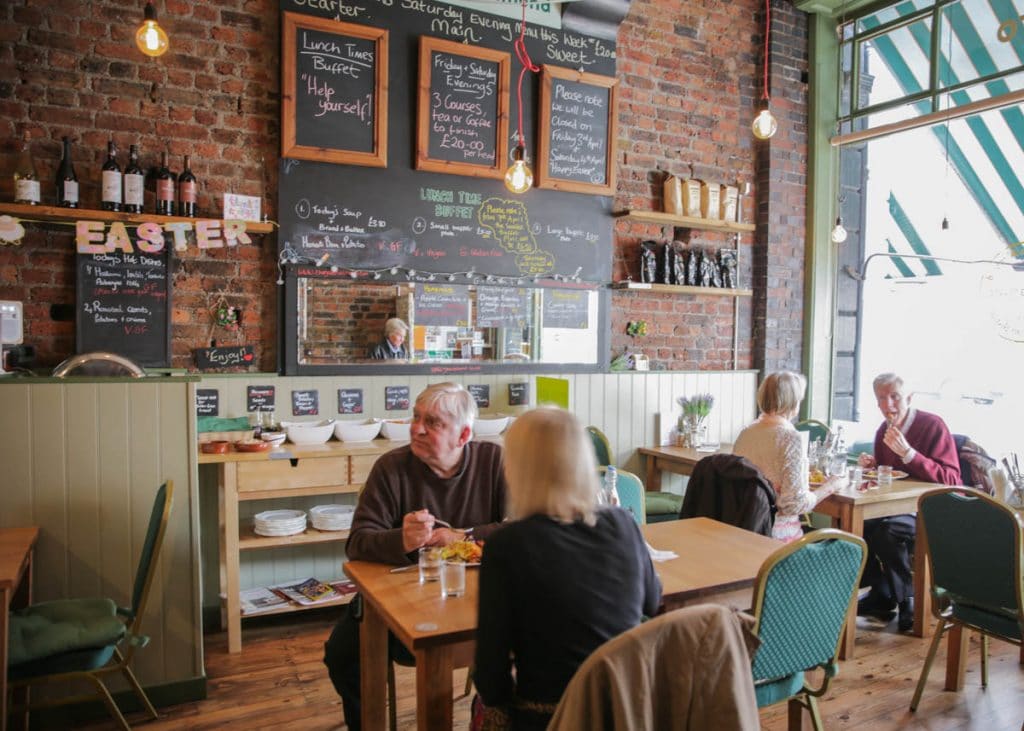 Voted #1 Restaurant in Eastbourne Trip Advisor, this vegetarian restaurant is really worth the visit. Open for a buffet lunch Tuesdays – Saturdays there is the option of a £7.50 plate or a £8.50 plate to make one visit to the buffet table with a selection of hot and cold dishes, salads, and bread and butter. They open for dinner on Fridays and Saturdays only, with a set 3 course menu at a very reasonable £20pp. The menu changes monthly and you have the choice of two starters, two mains and two desserts. So simple but so unbelievably delicious! With very limited seating (comfortably seating only 16) it's advisable to book, but even within a small space you're not sat on top of one another and the attentive service certainly makes for an overwhelmingly enjoyable experience. So simple yet perfect! Photo Credit: Green Almond
10. The Beach Deck, Royal Parade – Eastbourne Restaurants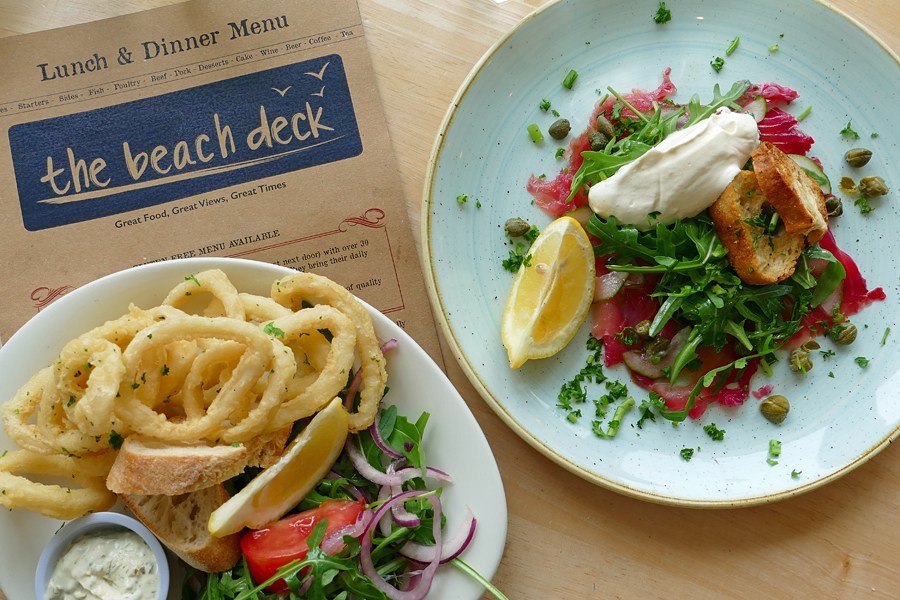 We do like to be beside the Eastbourne seaside and The Beach Deck can certainly boast the best "Beach Deck" in Eastbourne to wile away the time soaking up that fresh sea air. It's certainly got that clean, bleached wood, New England style about it that makes for a relaxed breakfast or lunch venue but also works with dimmed lighting for an ocean view, evening dining experience. The menu boasts a wide selection to cater for all tastes and appetites, but the highlight would have to be their fish with the catch of the day taking centre stage. You can't get any fresher than the daily catch brought straight in from Southern Head Fisheries just next door. Those on the eternal quest for the ultimate fish and chips won't be disappointed! Photo Credit: The Beach Deck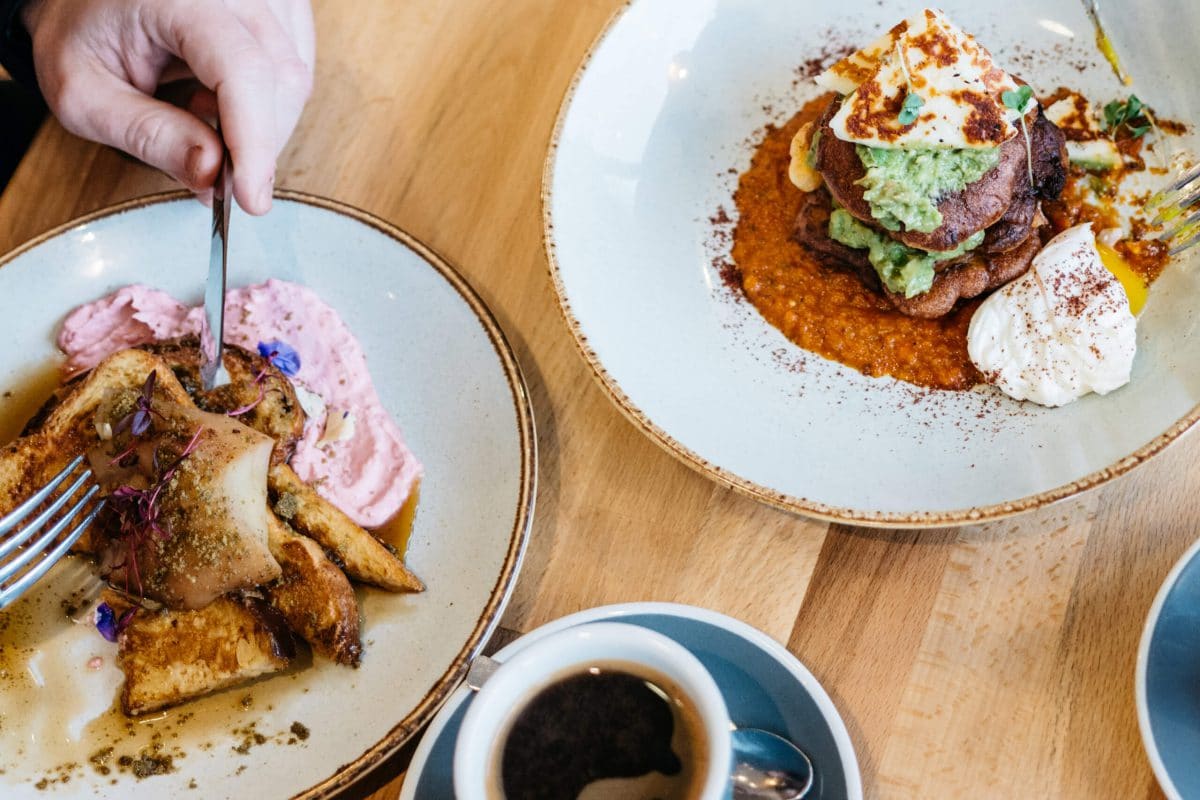 Nelson Coffee Co. have gone from strength to strength since they opened their doors in 2014. London coffee giants OZONE coffee supply the cafe their beans meaning they serve arguably the best coffee in town! With a new dining concept launched in early 2017, Nelson has become an Instagramer's paradise with a beautiful brunch style menu served daily. For breakfast why not try their Japanese Omelet served with Kimchi rice. For Lunch go for the Fish Tacos with seaweed salted fries. The cafe also runs monthly supper clubs so keep an eye on their socials for more info. One thing is for sure, you will definitely not be leaving Nelson Coffee Co. disappointed so it had to be on our list of Eastbourne restaurants.