Shoreham by Sea Restaurants
Shoreham by Sea is one of Brighton's more desirable neighbours so it only seemed fitting to highlight our top Shoreham restaurants. With a village feel and benefitting from fabulous sea views many move there to get away from the busier central areas. Shoreham is by no means a sleepy little place. Shoreham restaurants and bars are always busy, and the area is a vibrant and thriving location. Restaurants in Shoreham benefit from the same links as those in central Brighton. Great seafood is readily available, and the South Downs provide superb meat and vegetables with plenty of quality producers in the locality.
We think that Shoreham is one of the most underrated areas of greater Brighton. For this reason, we though it would be good to feature some of our favourite Shoreham restaurants in the hope to inspire a visit. You will be surprised by just how good Shoreham restaurants are, and the pubs on offer have something for everyone. These are some of our favourite Shoreham restaurants, and we would love to hear from you if there is one we have missed.The list of Shoreham restaurants providing great  great authentic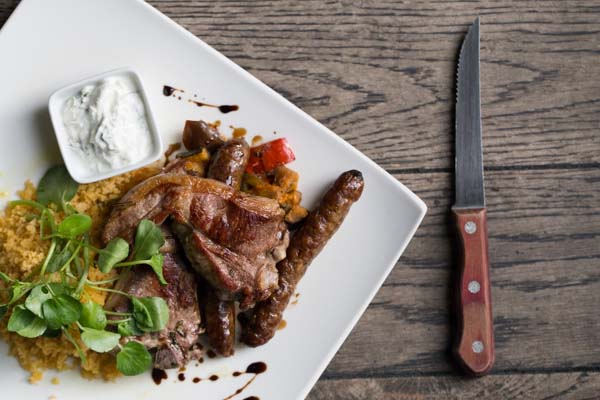 Housed in the Old Town Hall, Chambers Bistro is a family run venue that champions modern British cuisine. Their affordable and informal approach makes for a relaxing and pleasant dining experience. But do not think that is at the cost of quality. Chambers Bistro place the customer experience at the centre of what they do. From the superb customer experience, through to the innovative and stylish dishes, everything is geared toward a memorable night out. Whilst their main influence is British, they also fuse flavours and influences from across Europe into the food. This results in food that is as stylish and well presented as the restaurant itself.
Chambers Bistro is the flagship dining experience in Shoreham.
Into the Blue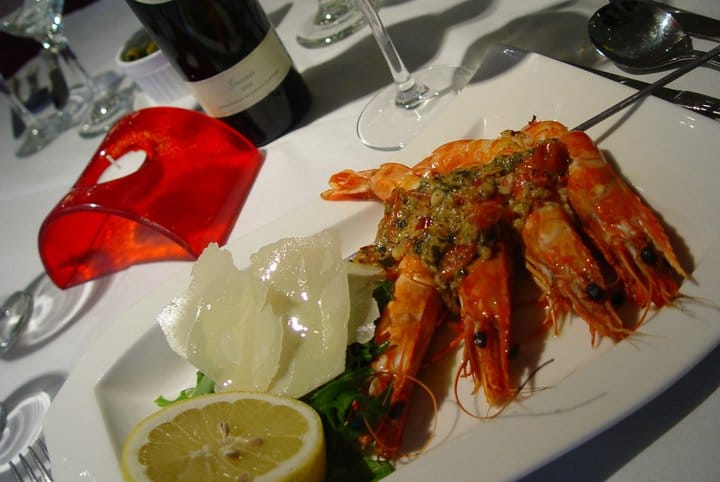 Situated on Shoreham Beach, Into the Blue is an understated seafood restaurant that really is Shoreham's hidden gem. Into the Blue is a real haven for seafood lovers. Sourcing only the finest and freshest local catches, their menu is packed with a celebration of Sussex seafood. Homecooked and generously portioned, plates come piled with beautifully cooked fish or great steaks for those looking for something from dry land. Seasonal and local, the menu has got something for everyone. From family friendly classics such as fish and chips, through to lobster thermidor for the more serious diner, you can be sure of a quality dining experience.
La Galleria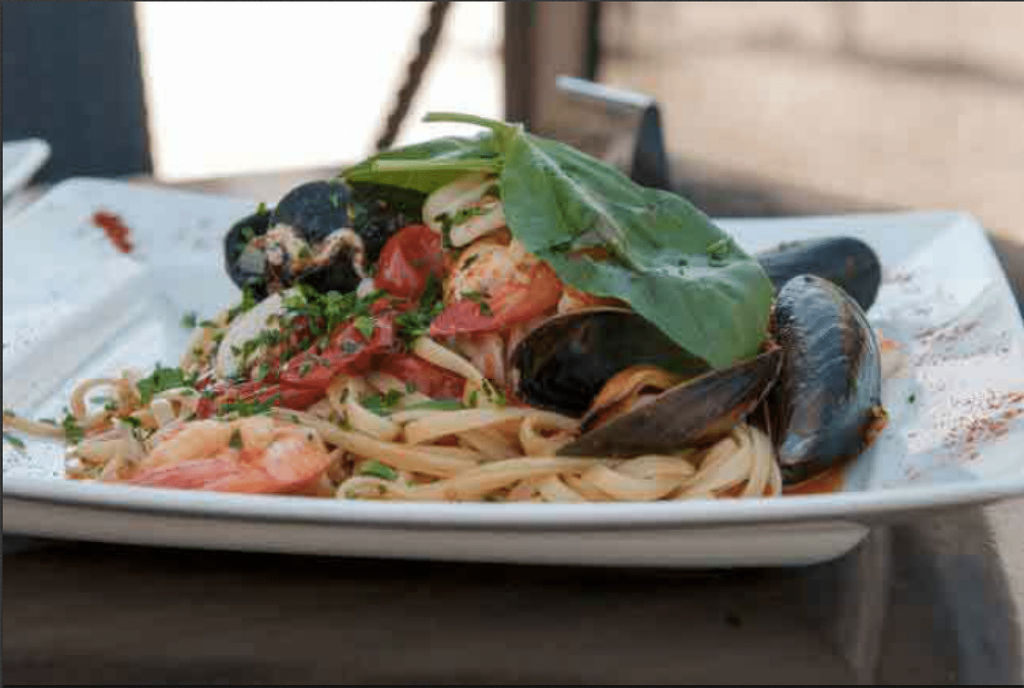 La Galleria is one of Shoreham's most beloved restaurants by locals. This family run traditional Italian restaurant has been feeding the people of Shoreham for the last twenty years. Serving up classic Italian dishes and handmade pizzas in a relaxed and well-presented dining room. In the summer months their terrace offers an excellent al fresco dining space. This is a real family affair. Offering child seating, baby changing facilities and child portions on all of their dishes. La Galleria are passionate about ensuring every visit is friendly and personal. Their staff are helpful, efficient and have the right experience to ensure everyone enjoys their visit. 
Tosca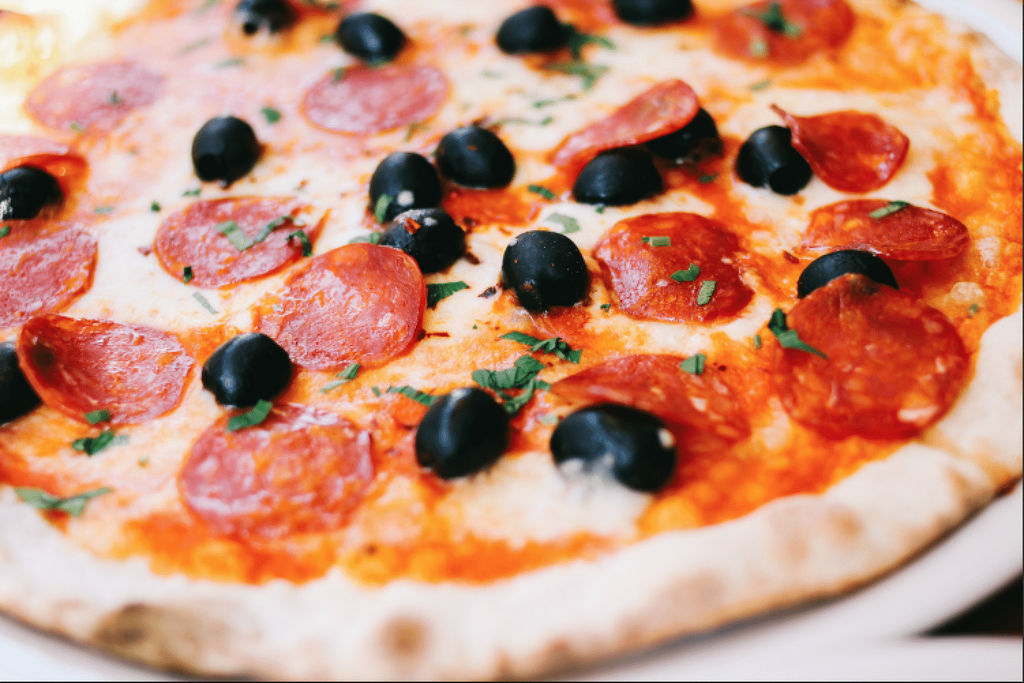 Tosca is an Italian restaurant situated on Shoreham's high street. It opened in 2004 when a young Kosovan chef realised his dream to open his own restaurant. In 2008 Tosca expanded and now occupies a prominent spot. Tosca's menu wants to show you that there is more to Italian food than pizza and pasta. With a wide variety of seafood, meat, poultry and vegetarian dishes there is plenty to choose from. The team at Tosca know that there is more to a restaurant than the food. They pride themselves on creating a great atmosphere and quality customer service. This is then matched by the dishes that have been created using the best locally sourced ingredients. With an enviable riverside location, Tosca is a great restaurant that never fails to please. Tosca has build a reputation for the place to visit within the Shoreham restaurants scene if you want to  experience Italian authentic cuisine at it's best.
Beach House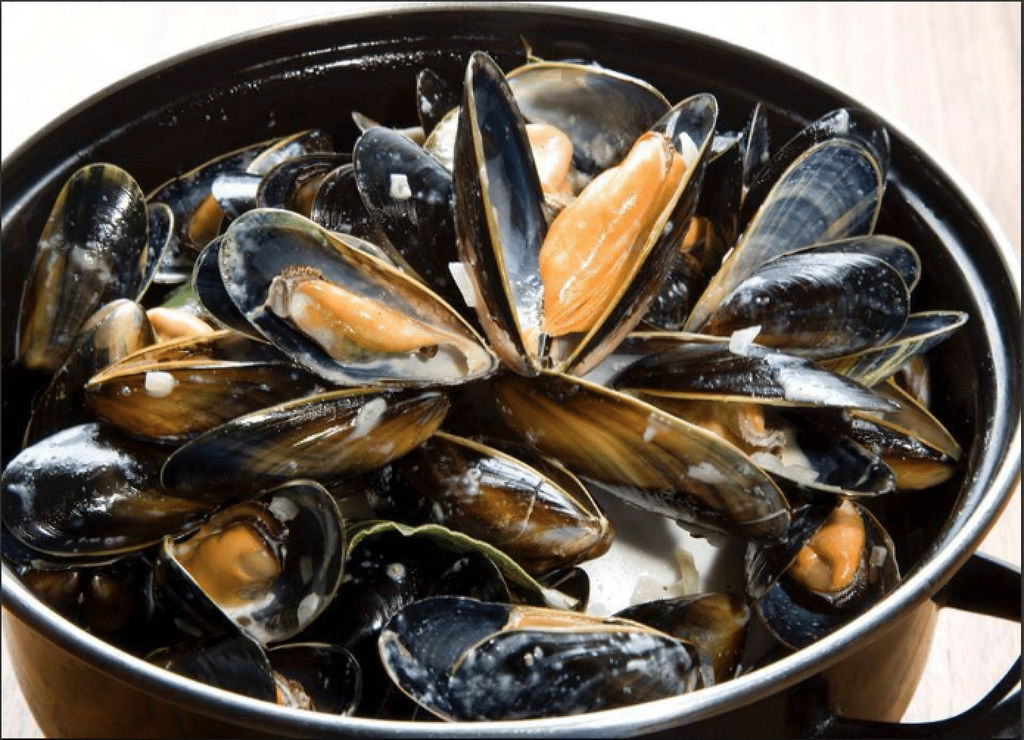 If you are after an all-day venue that does everything from breakfast through to dinner then the Beach House is for you. Situated in the pedestrianised heart of the Old Town, their simple no frills approach has won many plaudits. The Beach House pride themselves on their sourcing. By focussing on local, ethical and sustainable producers they can be confident in every dish. The all day menu features plenty of classic favourites, and the ever-changing specials serve up some real treats depending on what they have been able to source. Be sure to check out gourmet nights on the last Thursday of every month for something special. If you want homecooked honest food then the Beach House is Shoreham's stand out option.
Calcutta 16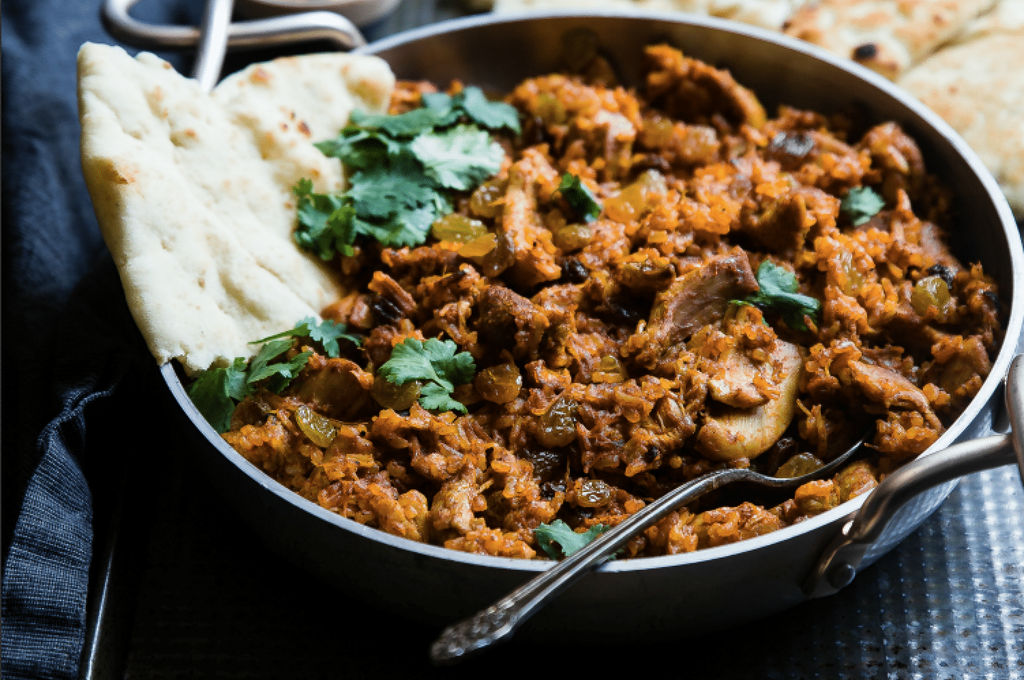 Shoreham restaurants are blessed with many great Indian establishments. Showing off Shoreham's diversity of dining options is Calcutta 16. This Indian restaurant and takeaway has been keeping this part of the city spicy with their quality menu. The menu is along the lines of a traditional British curry house. All the family favourites appear, with everything cooked fresh to order. Whether you choose to eat in or takeaway, the quality of food on offer is the same. This is great Indian food at an honest and reasonable price. Staff are friendly and offer a warm welcome to all.
The Bridge Inn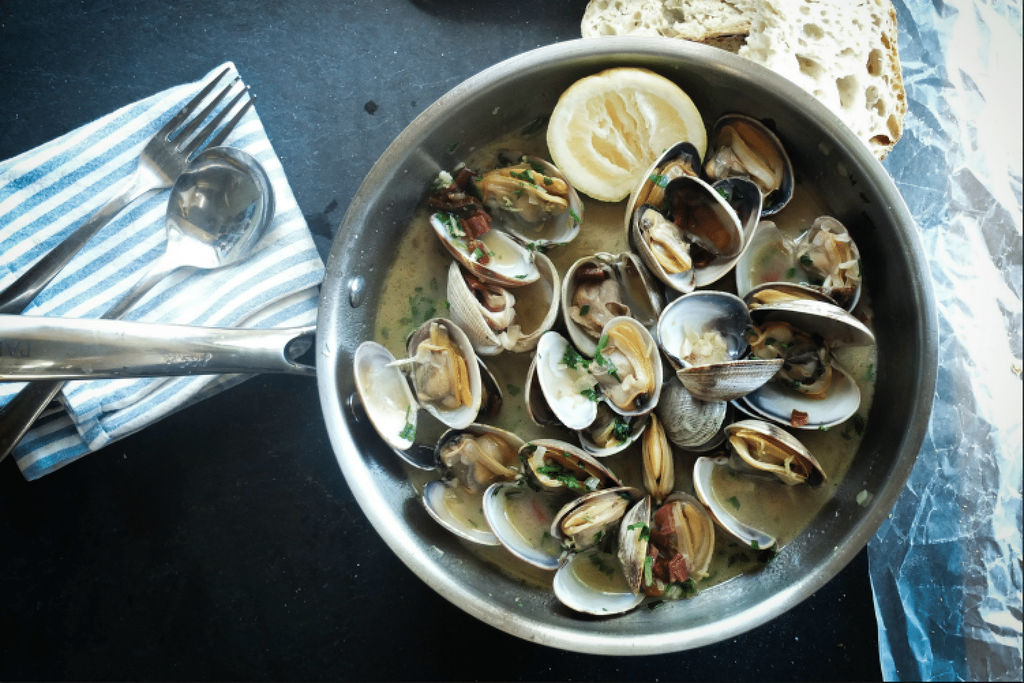 Of the many pubs in Shoreham, The Bridge Inn is the one that best resembles a restaurant. Situated on the edge of the River Adur, it offers spectacular views from the rear garden. The food here is a cut above your usual pub fayre. Focussing on seasonality and locally sourced ingredients, everything is made from fresh on site. The Bridge Inn is a lively and large pub that can suit any occasion. The terrace is ideal for a summer drink or bite to eat, and the large interior is separate into two areas. Pubs have become viable dining out options in recent years, and The Bridge Inn is certainly proof of this.
Slate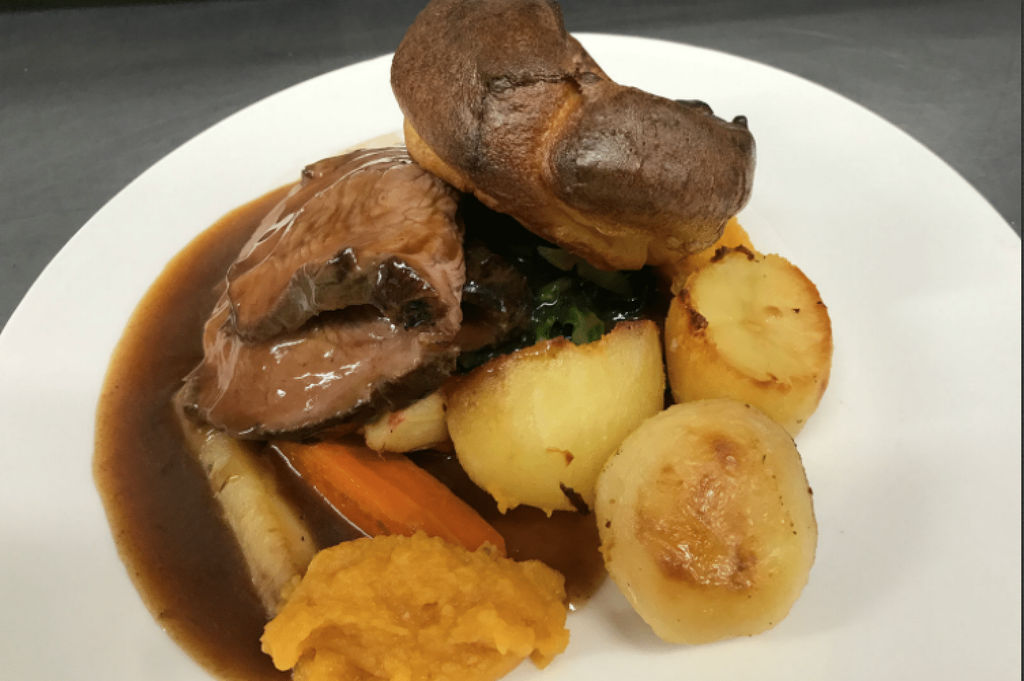 This hidden gem is away from the main drag in Shoreham, but don't let this put you off. Slate is an independent, family run restaurant that focuses on homely dishes prepared with skill and pride. Everything from the bread to the desserts is made from fresh on site. The food is unpretentious and honest, making for a casual and warm dining experience. There is a focus on family friendly dining, with a Sunday roast menu keeping to that theme. Given that everything is prepared on site, Slate can cater for any dietary requirements making it a great choice for mixed groups. With private dining and functions also catered for, Slate is a great all rounder for any occasion.
The Indian Cottage
Shoreham's second Indian restaurant option is the Indian Cottage. From the outside it might not scream Indian restaurant at you given the quaint cottage feel. The menu is packed with all your favourites and the set menu choice is great value. The quaint and cosy feel takes a little getting used to, but once you are settled in you are sure to have a great night. Staff are friendly and attentive ensuring that you enjoy your stay. The key word here is value for money, and that also applies to the drink. A simple no frills Indian restaurant that offers a comfortable setting and consistent service and quality. Another great addition to list of Shoreham restaurants bringing Indian dishes to the streets of Shoreham.
Brio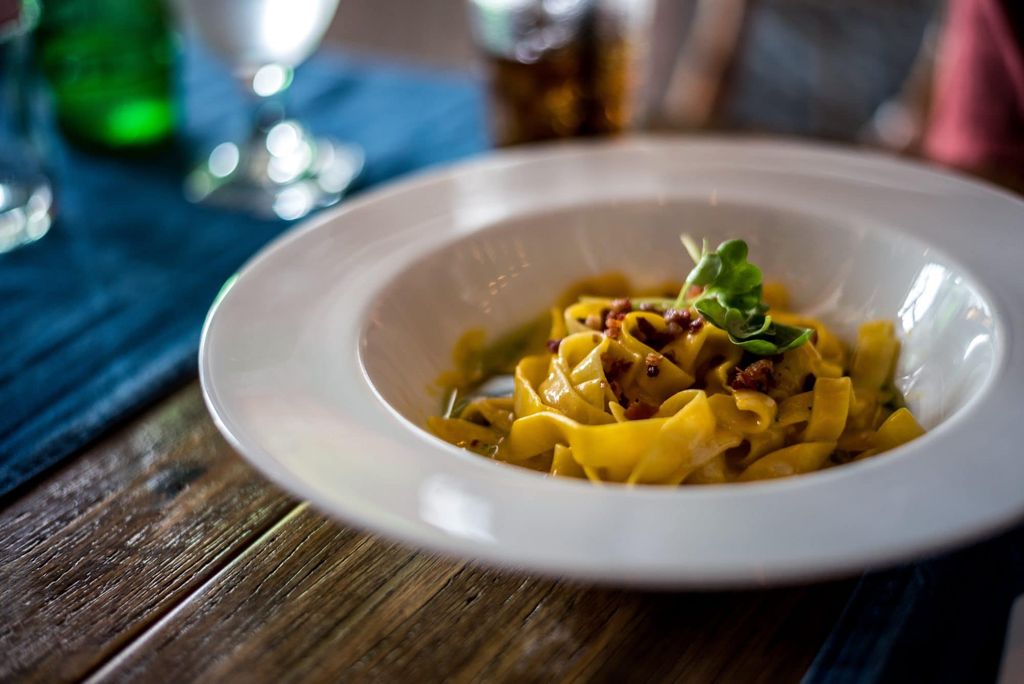 Brio is a real Italian restaurant that is run by Italians. Situated in the pedestrianised area of town there is great indoor and outdoor seating, provided the weather is good. The menu is extensive. This makes it great for groups and families where there are lots of different tastes to cater for. The menu is packed with classic Italian dishes and in-house specials that show off what Italian food is capable of. Great for special occasions and available for outside catering, Brio are dedicated to bringing the best experience for their customers. An authentic Italian experience is hard to come by, but Brio are doing just that in Shoreham.
The list of Shoreham restaurants providing great authentic dishes is growing every year, Shoreham residents have never had it so good.