Restaurant Brighton's guide to
Steak restaurants in Brighton
Best steak restaurants in Brighton
Looking for the best steak restaurant in Brighton? Which venue makes the cut when it comes to choosing the most tender, juicy and flavoursome steak in the city? Here are our best restaurants for steak, including Brighton and Hove restaurants and pubs in Sussex.
Steak Restaurant Brighton Guide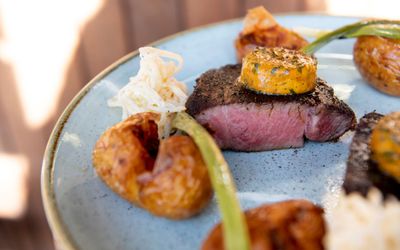 Kings Road based New Club brings its New York cool style to our busy stretch of coastline. Providing a great social space that caters for a variety of taste buds and a true take on an American diner, They deliver outstanding Brighton burgers, shakes and other favourites of the States. Steak, while only appearing once on the menu, is a hit here. New York Strip Steak, as they call it, is sirloin sous vide in beef fat, pan fried and topped with bone marrow butter, served with a side of oxtail macaroni, caramelised chicory and walnuts. If this indulgent combination of flavours and textures doesn't get you salivating, we're not sure what will! A Brighton seafront restaurant.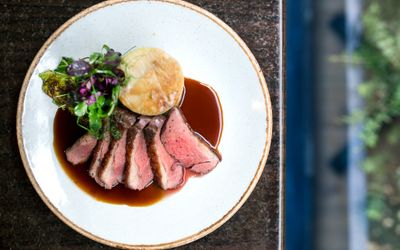 Sophisticated French restaurant Petit Pois, does simplicity with stunning expertise. Strictly French, but with modern flare and a fantastic wine list to complement the food menu. This Brighton Lanes based restaurant has one fantastic steak option for you to try. A tender beef sirloin, with all the classic French trimmings; sautéd potatoes, peas two ways, pea purée and (their namesake) petit pois, pulled beef bonbon and finished with a rich Bordelaise sauce – this dish is just sublime!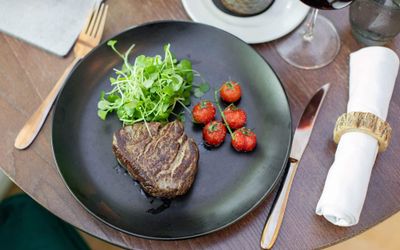 The Grill, which is set in the opulent Grand Hotel Brighton, has stunning views of the coast and is one of the two Brighton seafront restaurants set in the exquisit building. The Grill, as the name suggests, pivots on one key component, grilled mains. The seasonal a la carte menu also focuses on perfect pairings and showcasing the finest, sustainably sourced ingredients. Steak here comes as a succulent 28-day aged 8oz sirloin, which will undoubtedly be cooked to perfection, you then have the choice of the classic seven sauces to top and eight sides to swoon over. How will you ever decide?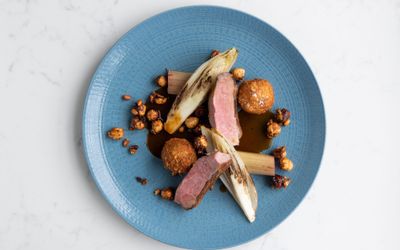 Set in the beautiful Sussex countryside just south of Horsham, The Crabtree Inn has won Michelin approval and with their exquisite offering, we can't say that we're at all surprised! The overall feel is quintessential countryside, Sussex gastro-pub but the food is of elevated quality. The menus here reflect the seasons, and almost all the ingredients used in the dishes are sourced from the local fields and farms. All the beef used at The Crabtree is provided by their neighbour Trenchmore Farm, who pride themselves on sustainable produce and padlock grazing, grass- fed cows. So, you can rest assured that the steaks served here will be of the best quality.