Restaurant Brighton's guide to
Fish and seafood restaurants Brighton
Best Seafood and Fish Restaurants in Brighton
The locals guide to the best fish and seafood restaurants. Located just a stone's throw from the sea, Brighton and Hove doesn't disappoint when it comes to fresh fish and seafood. With many venues sustainably sourcing their produce, there's a large chance that your dinner will have been caught and landed just a few hours before you eat it. Here are our favourite fish and seafood venues in Brighton and Hove.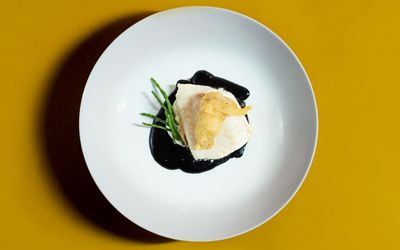 Amarillo at Drakes is a fine dining experienced from top Chef Ian Swainson, delivered in the stylish and sophisticated setting of Drakes Hotel. The six-course tasting menu is available as meat/ fish or vegetarian.  Swainson sources the finest quality ingredients, finesses them with incredible skill to deliver a secret gem of a dining experience in the city centre. Amarillo is the perfect mix of Brighton's relaxed social vibe and hunger for culinary excellence.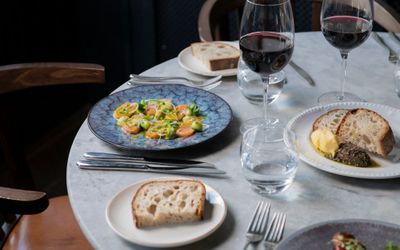 Nationally recognised and one of Brighton's leading restaurants, the Coal Shed is renowned for their Josper oven and choice cut steaks. But they are also known for their grilled seafood dishes which includes grilled brill, sea bass, lobster, blackboard fish of the day as well as having a a selection of exquisite fish dishes on their starters menu.
The menu at The Dyke Alehouse and Kitchen provides guests with a generous selection of tasty seafood dishes. Dishes range from small plates, which include options like; Chilli and garlic king prawns with fresh coriander and toasted ciabatta. Main plates include crab risotto and if you're in the mood for a fishy feast then the fish platter is the dish for you to dine on.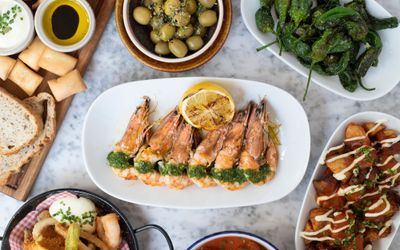 The Spanish passion for fresh fish and seafood is abundant on the menu at Tapas Revolution on North Street. The tapas menu has a dedicated Pescados section with traditional favourites such as squid rings with alioli and lemon and tiger prawns with chilli and lemon. On the mains you will find pan-seared loin of cod with peppers and onions, served with green beans. There is also a seafood paella, which is freshly prepared for two persons, mixing flavoured rice with vegetables, mussels, squid and king prawns perfectly paired with a bottle of their Viura Malvasia white Rioja.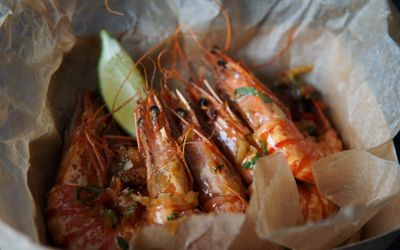 Filling a gap that you probably didn't realise exist in the Brighton seafood scene is Tide, brought to us by the team behind Lost in the Lanes. Inspired by the harvest of the south coast and the flavours of Southern America this is feel-good food that sings with spice and zing. The 'under lock and key' coating will have you hooked from the first bite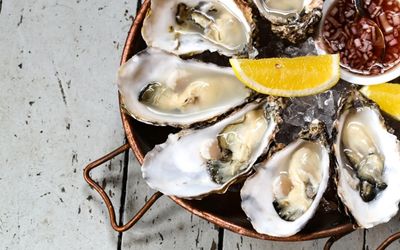 The Urchin craft beer and shellfish pub is a wholly unique concept. Dedicated to shellfish, matched with a range of over 100 craft beers The Urchin also has its own basement brewery and resident brewers. Their dishes combine European and Asian influences and utilise the freshest seafood on offer, garnering them national and Sussex wide praise. At their heart though The Urchin remain a dedicated team of fun-loving enthusiasts of good beer, food and company, and it is this that makes them a firm favourite amongst locals.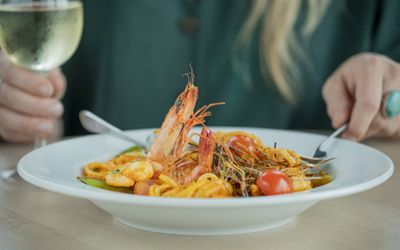 The menu at West Beach Bar & Kitchen has been created using Brighton's vibrant spirit as an inspiration. It's a good spot to enjoy delicious seafood being right on Brighton beach and at the base of the British Airways i-360 tower. You'll find traditional seaside favourites such as their interpretation of fish and chips with the Crumbed Catch of the Day and Chips, alongside delicious Seafood Buckets and Bubbly. There's no better place to enjoy fresh fish than right on the beach.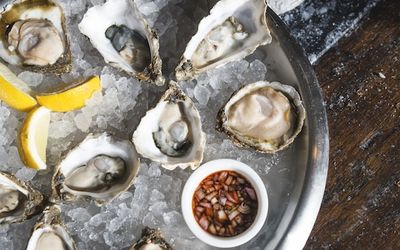 Riddle and Finns serve only the finest quality fresh seafood, in a relaxed stylish surrounding with friendly and knowledgeable service. They buy almost all their fish and seafood from the market at Hove Lagoon where the fish are caught just off Brighton beach. Think sharing tables, candelabras and very decadent dining.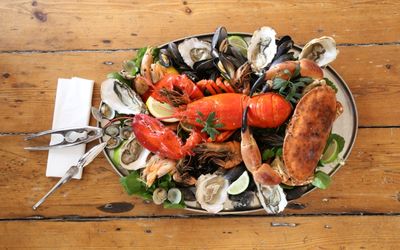 The Copper Clam is seafood restaurant located in the perfect seafront location along Kings Road Arches. The interior is a stylish mix of exposed brick and copper accents, with a large space and private bar upstairs, perfect for parties! They source their fish locally and base daily specials on whatever has been landed that morning.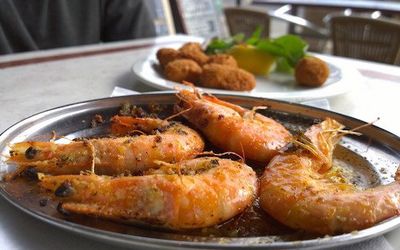 One of Brighton's oldest and favourite fish restaurants, the Regency has been making locals and tourists happy since the 1930s. Known for its friendly owners and brilliant atmosphere, The Regency is a 'please all' restaurant. The locally caught fish dishes are simple but expertly cooked and served.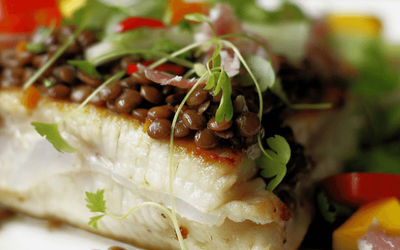 One of the oldest and longest serving restaurants in Brighton. Cosy and intimate, it is perfect for a quiet exchange of gossip or business and serves the finest local seafood from the Brighton shores. English's has spacious terrace and oyster bar and is based in a trio of of former fisherman's cottages.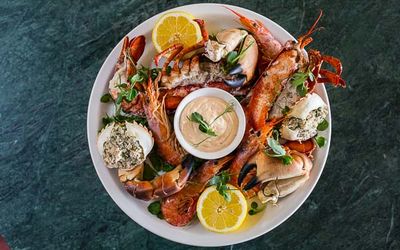 Since 1973 Browns has been serving classic dishes here in Brighton. Look out for their plat du jours which include daily changing specials and a posh surf and turf on a Friday. Other sample fish dishes include king prawn cocktail, pan seared scallops, lobster tagliatelle and crab and king prawn crab linguine. Enquire about their lobster night!