Restaurant Brighton's guide to
Fish and seafood restaurants Brighton
If you are searching for the best fish restaurant Brighton has to offer then you have come to the right place. Welcome to our seafood Brighton guide. 
Located just a stone's throw from the seafront, Brighton and Hove doesn't disappoint when it comes to fresh fish and seafood. With many venues sustainably sourcing their produce, there's a large chance that your dinner will have been caught and landed just a few hours before you eat it. Here are our favourite fish and seafood venues at Brighton and Hove restaurants. Many of the featured seafood restaurants also feature among the Top 20 best restaurants in Brighton. 
You may also like our guide to lobster restaurants in Brighton and our guide to restaurants serving Brighton fish and chips.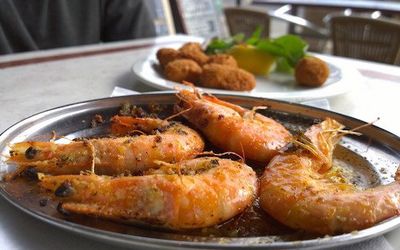 One of Brighton's oldest and favourite fish or seafood restaurants, the Regency has been making locals and tourists happy since the 1930s. Known for its friendly owners and brilliant atmosphere, The Regency is a 'please all' restaurant. The locally caught fish dishes are simple but expertly cooked and served. Located opposite the i360 Tower, this is located on Regency Square (near parking) against a backdrop of a number of Brighton seafront restaurants.