Seafood and Fish Restaurants in Brighton and Hove
So which is your favourite seafood or fish restaurant in Brighton and Hove, and which venue provides the best there is to offer when it comes to fresh, locally sourced produce with all the trimmings?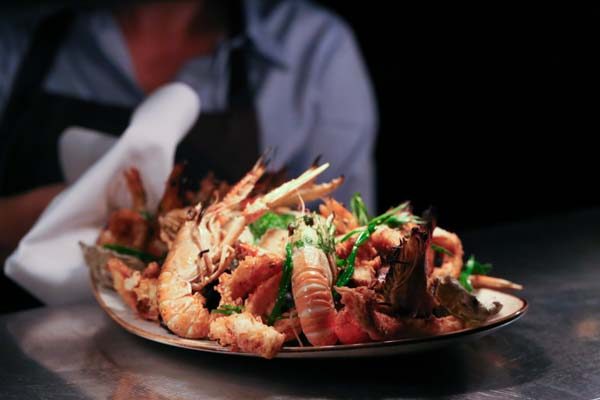 Where do you find the best fish restaurants in Brighton?
GB1 restaurant is one of Brighton's most glamorous culinary hot-spots. Located within the iconic Grand Hotel Brighton, GB1 offers delicious, fresh local seafood. Go to GB1 for a classic local seafood chowder or a fantastic selection of native and rock oysters. Other delicious treats are Tikka marinated Monkfish and a luxury-laden Sussex fish pie.
GB1 restaurant on a map
Seafood Style: Decadent, sea views, seafood specialist.
Review: Impressive destination dining

The menu at The Salt Room focuses on delivering the finest seafood to your table. The restaurant is large and open plan and the fabulous seafront terrace is open from March to October. The Salt Room is fast becoming another success story from the team behind the Coal Shed and one of Brighton's must visit restaurants.
The Salt Room on a map
Seafood Style: Oozing with style, raising the bar for Brighton.
Review: A stylish and welcome addition to the seafront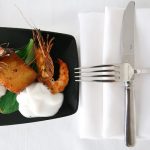 The Jetty Restaurant
The Jetty prides itself on using locally sourced, seasonal and fresh ingredients. Seafood features heavily on the menu, but there are plenty of other options for foodies and vegetarians from the A La Carte and set menus. Combine this with cocktails from the excellent HarBar and you've got a perfect night out.
Seafood style: Great location and views
Review: Rejuvenated classic in luxurious surroundings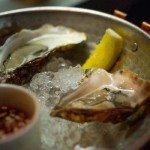 The Urchin
The Urchin craft beer and shellfish pub is a wholly unique concept. Entirely dedicated to shellfish, matched with a range of over 100 craft beers the Urchin is something Brighton has never seen before. Their dishes combine European and Asian influences and utilise the freshest seafood on offer, all this in a traditional back street Hove pub.
Seafood style: Unique and fun, casual pub dining
Review: A Crafty Take on Shellfish Dining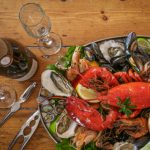 The Copper Clam
The Copper Clam is new seafood restaurant located in the perfect seafront location along Kings Road Arches. Recently refurbished, the interior is a stylish mix of exposed brick and copper accents, with a large space and private bar upstairs perfect for parties! They source their fish locally and base daily specials on whatever has been landed that morning.
Seafood Style: Great quality seafood with a stunning view
Aqua Italian Restaurant
Aqua restaurant in Lewes offers fresh Italian food at affordable prices, using only the best produce and using local suppliers for vegetables and fish. You will be spoilt for choice when choosing from their a la carte menu with dishes such as calamari, lobster and oysters. They offer relaxed and casual dining that is suitable for any occasion.
Seafood Style: Fresh, affordable and something for everyone.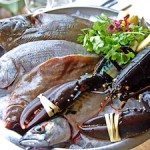 Riddle and Finns I
Here they serve only the finest quality fresh seafood, in a relaxed stylish surrounding with friendly and knowledgeable service. They buy almost all their fish and seafood from the market at Hove Lagoon where the fish are caught just off Brighton beach. Think sharing tables, candelabras and very decadent dining.
Seafood Style: Champagne & Oysters, Chefs Table
Review: Date Night at Riddle and Finns.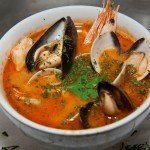 Agua Dulce
This Andalucian restaurant typifies Spanish cuisines & tapas and has positioned itself as a great authentic Spanish restaurant in Brighton for some time now. Seafood favourites include fresh and grilled fish and seafood in a mariniére sauce – a sharing dish for 2 people.
Seafood Style: A taste of Spain without the plane!
Review : A Taste of Andelucia
Riddle and Finns The Beach
The sister restaurant to the highly acclaimed Riddle & Finns in the Lanes. Think delicious seafood platters, fresh catches of the day, divine sea views, decadent private dining and much more. Unlike the original Lanes restaurant the new beachfront branch does accept reservations. 'Seafood as it should be' according to Gordon Ramsey.
Seafood Style: Seafood specialist, iconic seafront views.
Review: Silken, Glistening & Delicious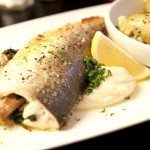 Browns Restaurant
Since 1973 Browns have been serving classic dishes here in Brighton. Look out for their plat du jours which include daily changing specials and a posh surf and turf on a Friday. Other sample fish dishes include king prawn cocktail, pan seared scallops, lobster tagliatelle and crab & king prawn crab linguine. Enquire about their lobster night!
Seafood Style: Classic dining, brasserie favourites
Seafood Review: Delectable Dining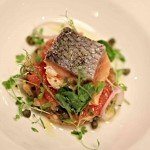 The Coal Shed
Nationally recognised and one of Brighton's leading restaurants, the Coal Shed are renowned for their Josper oven and choice cut steaks. But they are also known for their grilled seafood dishes which include: grilled brill, sea bass, lobster, blackboard fish of the day as well as having a good couple of exquisite fish dishes on their starters menu.
Seafood Style: Josper grilled
Review: Fresh fish and neat flavours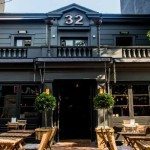 No 32 Duke Street
With a menu entitled 'FISH & GRILL', No 32 clearly pride themselves on providing the best quality, locally sourced fish possible. No 32 are clearly making sure they stake a claim on the Brighton seafood landscape with a selection which includes Roast Cod with mussels, baby octopus, Wild Sea Bass, and a Whole Fish of the Day.
Seafood Style: Fish and Grill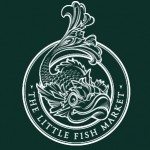 The Little Fish Market
Brighton's only 3 AA Rosette restaurant, and most highly rated in the national restaurant awards, The Little Fish Market is a real gem of a venue. Head chef Duncan Ray single handedly handles the kitchen doing so with confidence and an assured touch. This little restaurant is making big waves in Brighton and beyond and is a must for any discerning diner.
Seafood Style: Minimalist, nouveau
More Seafood & Fish Restaurants – Brighton & Hove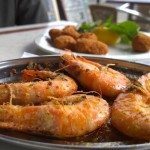 The Regency Restaurant
One of Brighton's oldest and favourite fish restaurants, the Regency have been making locals and tourists happy since the 1930's. Known for it's friendly owners and brilliant atmosphere, the Regency is a 'please all' restaurant. The locally caught fish dishes are simple but expertly cooked and served.
Seafood style: Classic, sea views, family run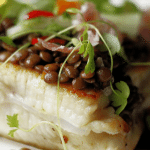 English's
One of the oldest and longest serving restaurants in Brighton. Cosy and intimate, it is perfect for a quiet exchange of gossip or business and serves the finest local seafood from the Brighton shores. Has spacious terrace and oyster bar and is based in a trio of of former fisherman's cottages.
Seafood Style: Stalwart seafood restaurant
Review – English's Seafood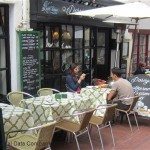 D'Arcy's
Originally a fisherman's cottage, D'Arcy's has specialised in fish and seafood for the past 50 years. Tucked away in the delightful area of The Lanes, it offers locally caught fresh fish complimented by the freshest, locally grown vegetables available. It doesn't have a fixed menu as this depends on the days catch of the local supplier.
Seafood style: Traditional, intimate dining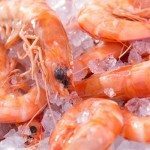 Marocco's
Not your classic Brighton & Hove Italian restaurant, Marocco's is an authentic, family run, seafood Italian. Specialising in daily made fresh pasta, fresh locally caught fish and seafood and house-made ice-cream, it provides a special and unique experience. They claim 'If our fish was any fresher it would still be able to swim.'
Seafood style: Family run, authentic Italian with a difference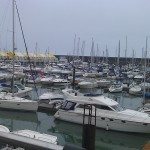 The Brasserie Fish and Grill
Situated on the boardwalk at the Marina, this smart and elegant fish restaurant serves an impressive lobster bisque as well as an array of other mouth watering fish and seafood dishes. There's something special about enjoying fresh locally caught fish whilst looking out at the beautiful harbour.
Seafood style: Classic, elegant dining with harbour views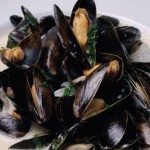 Into the Blue
Shoreham-by-sea. A hidden gem of West Sussex, Into the Blue is a seafood favourite of locals and alike. With the reputation of one of the finest seafood restaurants in the whole of Sussex, it is a must visit for any fish and seafood lover. A pebble's throw from the beach, the superbly fresh tasting fish is of no surprise coming from the day boats at Shoreham harbour and other local suppliers.
Seafood style: Classic and contemporary, cosy & relaxed 
back to top