Restaurant Brighton's guide to
Best wine bars in Brighton
Where is the best bar in Brighton? Ever gone to a pub, asked for the wine list and felt your heart sink a little? Perhaps this sounds a little dramatic, but in our opinion, there are some venues in Brighton and Hove that just get wine, and we want to shout about it!
Hurrah for a beautiful wine glass, a red served at just the right temperature, and staff who not only know their Pinotage from their Syrah but who love to share that knowledge and recommend something that could well knock your socks off. Here's a round-up of our favourite wine bars and venues serving great grapes in Brighton… salute!
Plateau is a lively bar and bistro in the heart of Brighton's Lanes. The owners have created a relaxing ambience with an unusual list of naturally produced wines and modern European sharing plates. You'll find an unusual mix of wines here which the team will take great pleasure in introducing you to. Memorable to the last drop and served with good vibes and an exceptional play list, this is wine as it's really meant to be enjoyed.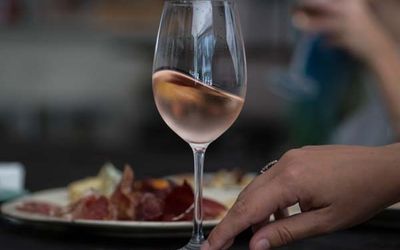 Ten Green Bottles on Jubilee Street is a stripped back space that's really all about the wine. The walls are lined with bottles of their latest offering, wines from producers you won't find easily anywhere else. The team are all passionate about their subject and more than happy to take you on a wine adventure.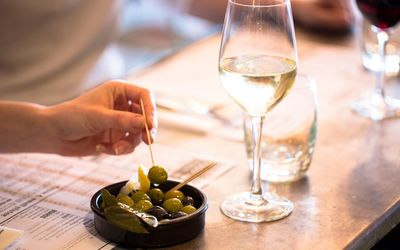 Market is a popular and lively Spanish restaurant on Western Road. The open kitchen provides an element of theatre and is perfect for an informal spot of socialising, with or without some excellent sharing plates. The wine list is almost entirely Iberian with a few Sussex sparkling wines thrown in. Cava, which is made using the same method as Champagne, predominates over prosecco and they've got a bit of a thing about sherry.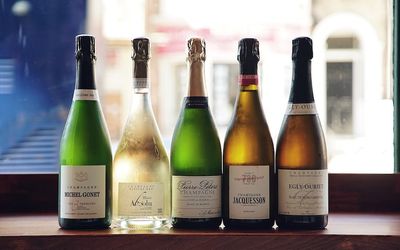 Wild Flor's wine list mirrors its menu in quality and value. They have selected the finest examples from the most renowned regions so you can enjoy an extensive section of wine from around the world. Among the mix, you'll find some more unusual wines, but allow the expert team of Wild Flor to guide you on a journey of discovery and you won't be disappointed. The accompanying menu is simple but expertly prepared. Wild Flor is really about a leisurely experience of fine things.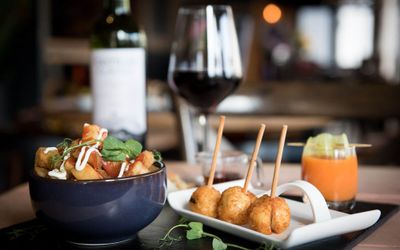 This friendly and vibrant neighbourhood restaurant bar is a trendy addition to Hove. The deco-inspired bar is fashionable and fun while maintaining a laid back atmosphere that's ideal for central socials. The wine list offers some fantastic European options as well as a few spectacular British sparkling wines that can be enjoyed either inside or head out to the terrace and lap up those alfresco sundowners with friends.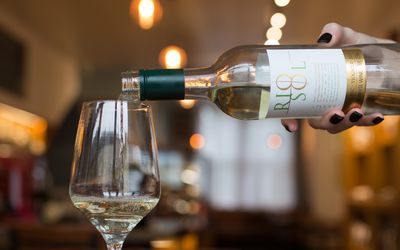 As well as enjoying a glass or two of wine at Café Malbec, you can also purchase it by the bottle to take home. Peruse their exclusive South American wines, in particular the Argentinian Malbec. The Argentinian deli items are not to be missed, with the real-deal empanadas which come in delicious flavours such as chilli beef, chicken or cheese. They're a perfect accompaniment with a glass of wine or a bite for lunch!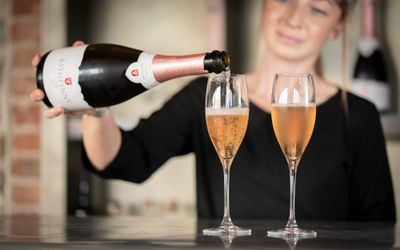 There's a host on offer at the Rathfinny Wine Estate. Dine at their Michelin starred Tasting Rooms or enjoy the rustic charms of a night's stay at The Flint Barns. Take a guided or self-guided tour or the beautiful Cradle Valley vineyard. Or pop in for an impromptu wine tasting at the Cellar Door wine shop. A summer evening sipping Sussex sparkling in the grounds or on the restaurant balcony with its spectacular views is the stuff dreams are made of.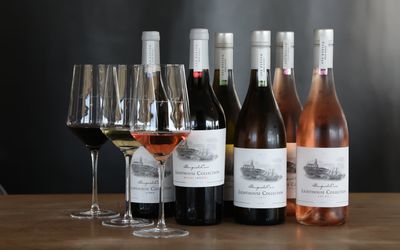 Experience history in the making with a tour of the Mannings Heath Wine Estate, the 72,000 vines currently under cultivation will be producing a new English Sparkling wine. In the meantime, you can enjoy a tasting session from the Benguela Cove Estate. Numerous tastings and experiences are available including a self-drive buggy tour, tutored wine tasting and Sabrage demonstrations (opening sparkling wine with a sabre, as favoured by Napoleon).