Restaurant Brighton's guide to
Where is the best wine bar in Brighton? 
Ever gone to a pub, asked for the wine list and felt your heart sink a little? Perhaps this sounds a little dramatic, but in our opinion, there are some venues in Brighton and Hove that just get wine, and we want to shout about it!
Hurrah for a beautiful wine glass, a red served at just the right temperature, and staff who not only know their Pinotage from their Syrah but who love to share that knowledge and recommend something that could well knock your socks off. Here's a round-up of our favourite wine bars and venues serving great grapes in Brighton… salute!
You may also like our guide to Sussex vineyards which includes where to find Sussex wines, wine tasting tours and a good round-up of wine gifts. 
Wine Bar Brighton Recommendations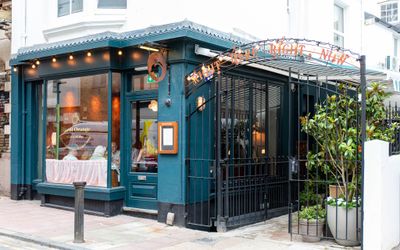 Burnt Orange mixes excellent quality food and drink with seamless service and stylish design. It's a hangout for grownups serving seasonal small plates cooked on fire. You can book a late night table exclusively for drinks form Thursday – Saturday although booking for that is highly recommended. The rest of the week, late night walk-ins for drinks only is fine. Like everything else at Burnt Orange the wine list is created with attention to detail and quality. In the summer, a seat in the jasmine strewn courtyard with a crisp cool bottle of white is bliss. Voted the best restaurant in Brighton in the 2022 Brighton Restaurant Awards.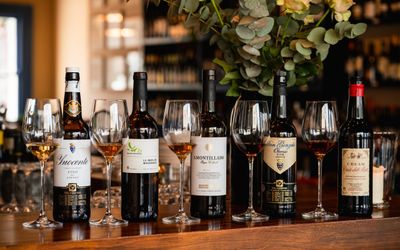 Fourth and Church is a Hove restaurant, wine bar and off-license. You're welcome to stop by at the bar and sample your way through some carefully selected low-yield and non-certified organic wines with a few carefully prepared bar snacks. Stay for a meal and some expertly paired wine choices. Or simply stop by for advice on what bottle will match your mood. Wine tastings and educational evenings are a frequent part of the Fourth and Church calendar and are always worth keeping an eye on.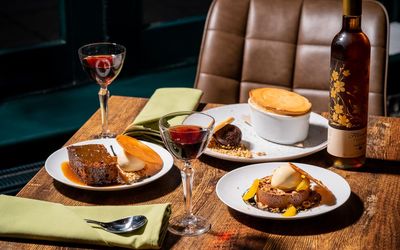 The wine bar at Carne offers a sleek and stylish cocktail lounge with cushioned leather sofas and armchairs where you can enjoy your favourite wine. The wine list has been created to showcase the best wine from British vineyards. From small-scale producers to well-known names and a few exciting exclusives. Steve Pineau, of L'Atelier Du Vin, is behind the wine offering along with the excellent cocktails. Work your way through the wines with the help of Carne's knowledgeable sommeliers. They'll be on hand to give you recommendations and delight you as they expertly pair wine with your food. Carne has been elegantly designed with some modern interiors, in particular the stunning quartz feature piece at the bar and large Chesterfield sofas where you can unwind with your glass of wine.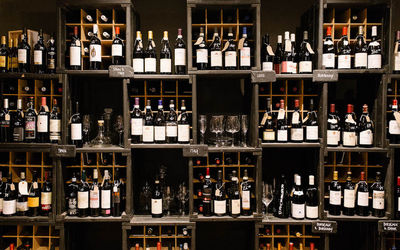 Cases Club on Western Road, Hove, is an exceedingly well-stocked wine bar and bottle shop from the locally famed L'Atelier du Vin. Here you'll find a wine selection that's possibly the largest in the city, covering every price point, occasion and taste. The bottle-lined walls aren't just for display, there's genuinely a lot of choice here, and experts are on hand to guide you to your perfect bottle. Make a meal of your visit by sampling some of the artisan British made cheese and charcuterie available in the deli half of the shop from Curds and Whey.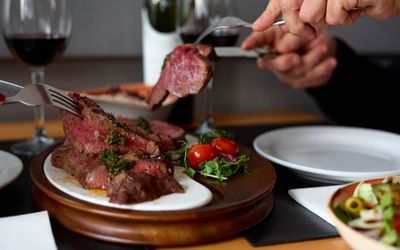 LatinoAmerica in Hove is a Malbec specialist, although they stock a range of red, white, orange, rosé and sparkling wine from Argentina, Uruguay, Chile and Brazil. The restaurant also has a selection of 'owner's selection' wines, should you wish your authentic South American meal be extra special. If you're just looking to drink a drop of good quality South American wines without food, or fancy picking up a bottle to take home, then pop next door to sister venue, Cafe Malbec.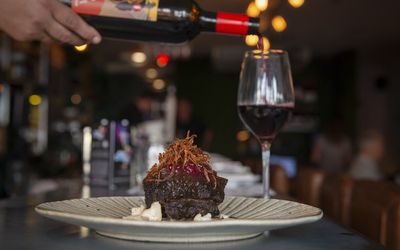 Market is a popular and lively Spanish restaurant on Western Road. The open kitchen provides an element of theatre and is perfect for an informal spot of socialising, with or without some excellent sharing plates. The wine list is almost entirely Iberian with a few Sussex sparkling wines thrown in. Cava, which is made using the same method as Champagne, predominates over prosecco and they've got a bit of a thing about sherry.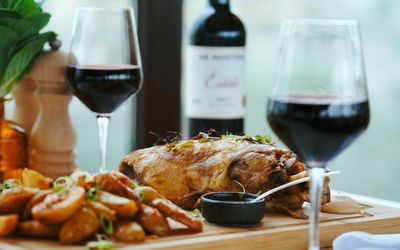 The impressive multi-venue Rockwater is enviably located on Hove's stunning seafront. There is no shortage of options to choose from here, and all of them serve an impressive selection of quality wines. In The Lodge, you'll find a comfortable, cafe-style atmosphere, which is perfect for enjoying wines with friends. The Bar and Kitchen, Rockwater's nod to a pub, features cosy and stylish interiors. We're sure you and your friends will feel at home here with a bottle of red. And finally, right up at the top you'll find The Roof Terrace restaurant, a  beautiful and chic space with its epic sea facing terrace that lends itself impeccably to a glass of fizz while you watch the sunset.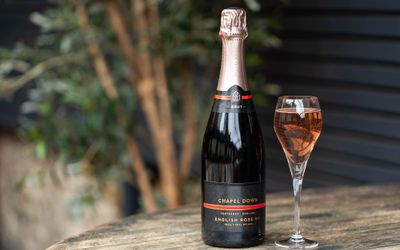 Paris Wine Bar in Hove, is what its name suggests. The extensive wine menu features plenty of European wines with English and New World wines also making an appearance. The menu is accessible, being divided into tasting notes, so you can explore grapes you don't know based on your preferences. Many are available by the glass and the price range will suit all budgets. Wine tasting events, hosted by a professional sommelier, are available for groups of 5-30 and include tapas and nibbles.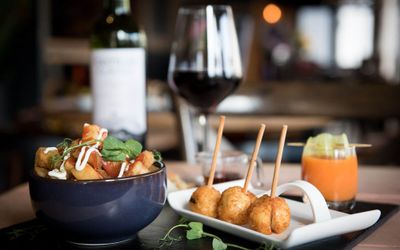 This friendly and vibrant neighbourhood restaurant bar is a trendy addition to Hove. The deco-inspired bar is fashionable and fun while maintaining a laid back atmosphere that's ideal for central socials. The wine list offers some fantastic European options as well as a few spectacular British sparkling wines that can be enjoyed either inside or head out to the terrace and lap up those alfresco sundowners with friends.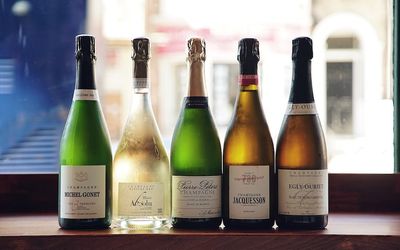 Wild Flor's wine list mirrors its menu in quality and value. They have selected the finest examples from the most renowned regions so you can enjoy an extensive section of wine from around the world. Among the mix, you'll find some more unusual wines, but allow the expert team of Wild Flor to guide you on a journey of discovery and you won't be disappointed. The accompanying menu is simple but expertly prepared. This Hove restaurant is really about a leisurely experience of fine things.