Restaurant Brighton's guide to
Takeaway and home delivery in Brighton, Hove and Sussex
The Brighton takeaway network continues to boom. It seems we grew fond of having our favourite eats winged to our front door and dining on dishes alfresco with our pick of idyllic views. Even now with the option of dining out, many of us will still hold out for a takeaway treat. 
Use our guide to who'll deliver their best dining experience to your door (or let you pick up)
Check out our other takeaway and home delivery pages including alcohol delivery, vegan takeaways and Sunday lunch delivery.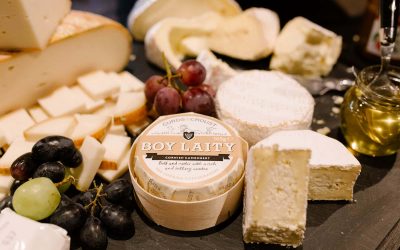 Curds and Whey in Hove is the combined efforts of local wine champion, L'Atelier du Vin and The Great British Charcuterie. During lockdown, you can enjoy this epic coming together of Britain's best cheese and charcuterie and fine wine from around the world with virtual tasting sessions or just exceptional hampers of quality to enjoy at your leisure.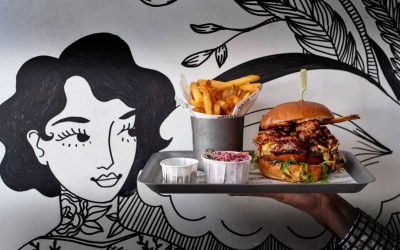 Both the food and the booze at The Freemasons in Hove can be delivered to your door. So when Hove feels too far for your feet to fetch you, then you'll find comfort in having the Freemasons experience at home. American smokehouse flavours from Bluegrass Fire & Smoke are available via the deliveroo app and the beer to wash it down with can be ordered directly from the Laine Brew Co website. In truth, after a meal of this size, the sofa is probably the best place for you!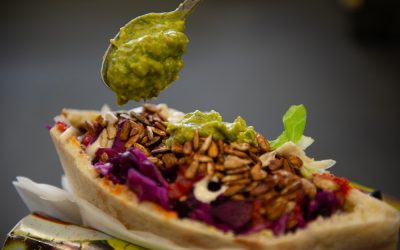 Smorl's are keeping it real with their mission to deliver old-school, wholefood vegan fare that is as delicious as it is good for you. At the centre of everything they do is their amazing houmous which will spoil you forever for the inferior supermarket stuff. Falafel pittas, salad boxes and falafel bolognese are staples on the menu.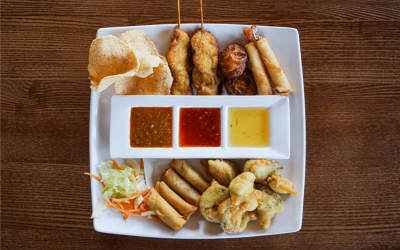 The Longman Pub in Patcham serves authentic Thai food which is available for takeaway during lockdown. All mains are under £10, with a choice of meat, fish and vegan options on most dishes. This is an easy, tasty and every-day affordable option for when you just don't fancy cooking.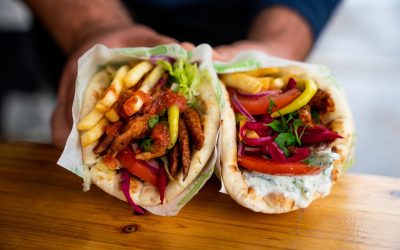 What The Pitta serves all the guilty pleasure of your late-night pitta but with 100% plant-based ingredients. Their secret recipe kebab meat is the closest you'll get to that 4am experience but delivered to your door daily from 5pm.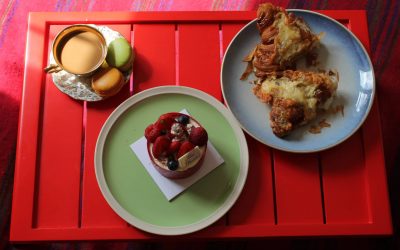 Fancy something a little French? Julien Plumart may be famous for his macrons but his café delivers a great deal more. Treat yourself to a luxury brunch box or a romantic brunch box to share. Classic French light-lunches are also available like savoury stuffed croissants and Croque Monsieurs. And of course, patisseries, cakes and macrons in abundant quantities.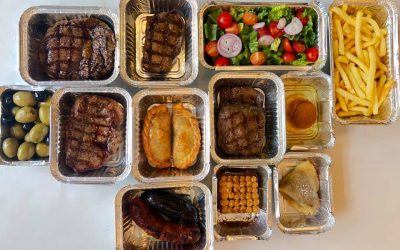 Baqueano-to-go is open Wednesday – Sunday for local delivery and collection. The menu is a reduced version of their normal offering, but still highlights the best of Argentinian dishes, made to their personal recipes.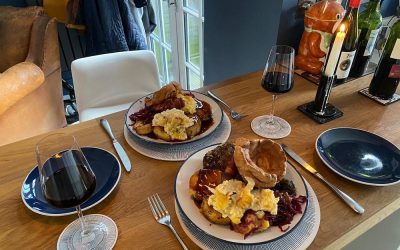 Local favourite The Cleveland Arms provide a 'chip shop' menu every Friday night from 4 – 8pm. Harvey's Beer battered cod, halloumi or saverloy with triple cooked chips showcase what The Cleveland Arms does best – classic fare made with quality ingredients and cooked well. 
The Cleveland Arms also serve Sunday roasts at home.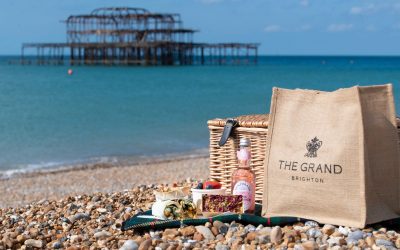 Going for a picnic and don't quite know what to buy to make it super special? Try a Grand Picnic. They are being described as 'no average lunch' and once you see what's inside this hamper you'll understand why. They contain dishes to supply you with a veritable midday feast of savoury wraps, pastries, quiche and sweet cakes to enjoy al fresco or back at your home office. At £19 pp and the additional option of adding your favourite tipple, be that bubbles, beer or cocktails, we see great value in this perfect picnic pack.
A grand day in with the inlaws, or perhaps a baby shower or hen event? Afternoon tea is a great British tradition and now with the Grand Afternoon Tea takeaway, you can enjoy your favourite sweet and savoury delights, alfresco or in the comfort of your own home.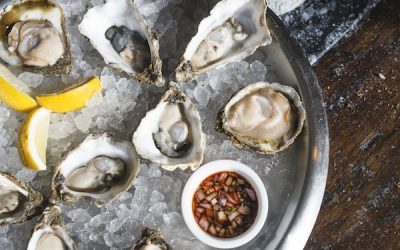 Fine fish and seafood from one of the city's most successful fish restaurants. Riddle and Finns are offering a finish at home selection of top quality luxury items with a set menu and a la carte options including lobster Thermidor, Carlingford oysters and Cornish caviar. Delve into the Riddle and Finns cellar for delivery of a bottle of something equally classy to go with your food.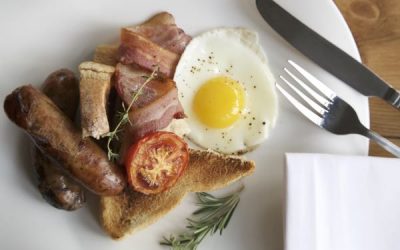 An extensive selection is available form this Hove based all day eatery including breakfasts, main meals, beers and wine with plenty of vegetarian and vegan options to chose from, as well as meat. Order via Deliveroo from 9am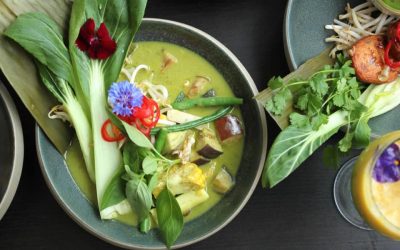 Longrain Thai on St James' Street is a family run modern Thai. The kitchen is run by chef, Chandra, former chef at Food for Friends. Longrain is as affordable as it is delicious – a perfect any day dinner packed with exotic warmth and flavour. Available on Deliveroo, Uber Eats and Just Eat.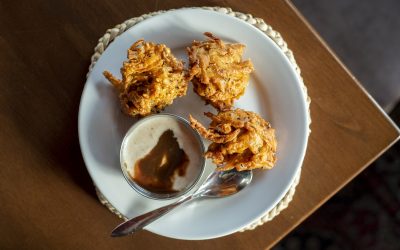 Planet India is a Brighton institution with a cult following now delivering Tuesday – Saturday. This is home-cooked Gujarati food made to family recipes, all mains come with cumin rice as standard. The menu is pure vegetarian, most of it is or can be vegan.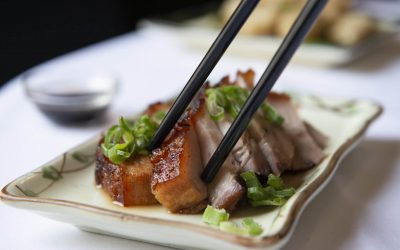 For over 30 years Gars has been the go-to for Chinese quality dining in Brighton, and now it is the 'go-to-you' for a quality Chinese takeaway. You'll find an extensive menu of quality dishes available via Deliveroo.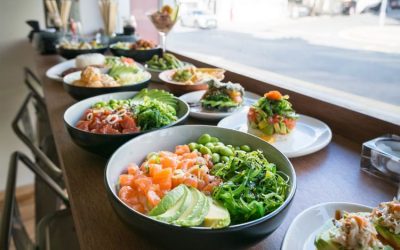 Tropical Sushi has a unique offering in Brighton and one well worth trying. Tropical Sushi is the fusion of Japanese cuisine with South American flavour and ingredients. This is sushi at it's most joyful.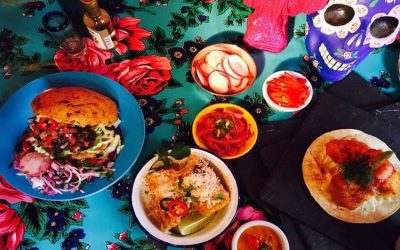 La Choza has been a city favourite since opening in 2012 and has garnered local and national praise. La Choza's Mexican street food is available for collection and delivery via Deliveroo.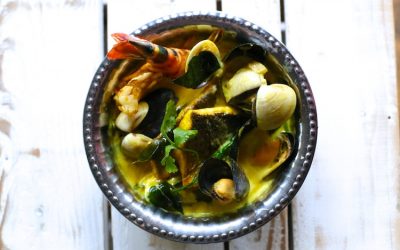 One of Brighton's most popular Indian restaurants, The Chilli Pickle, fuses traditional Indian street food with modern dining and is available for delivery and finish at home.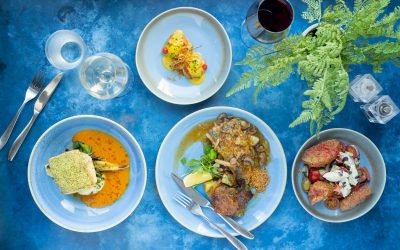 Nostos is a modern Greek taverna serving traditional and contemporary cuisine. You'll find dishes from your favourite Aegean holidays as well as some new dishes to transport you to sunny shores. Available via Deliveroo and Uber Eats.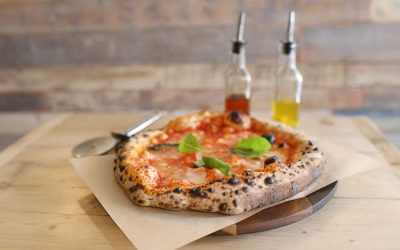 The world's first 100% plant based pizzeria started here in Brighton and in 2020 was declared the city's BRAVO Plant Champion. Take the taste of success home with their click and collect or Deliveroo menus.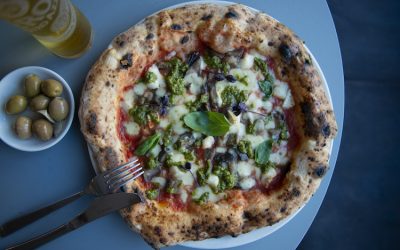 Nuposto serve authentic Neapolitan pizza, pasta and antipasti and are a popular destination for families (when open). Take a break from homeschooling with great tasting fresh pizza that is family approved and pocket friendly.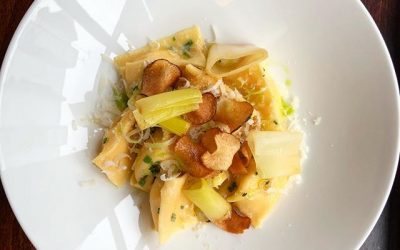 Cin Cin is an award winning Italian restaurant specialising in small plates, now offering a selection of dishes to finish at home. Available for collection or free delivery to Brighton and Hove (delivery day depends on postcode).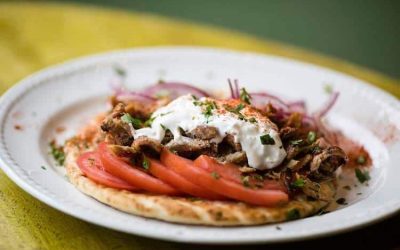 Greek and Mediterranean food from two brothers who grew up learning authentic Greek cooking in their father's restaurant. Order direct by phone,  for collection on Preston Street.