Restaurant Brighton's guide to
Purchase a gift voucher from your favourite Brighton Restaurants
A gift voucher for one of Brighton's amazing eateries is a great way to achieve two things, firstly you are providing a loved one with a memorable and delicious gift and secondly you are supporting our local independent Brighton restaurants, bars and cafés. 
Here are some of our favourites that are on offer in Brighton, Hove and Sussex. 
Breakfast or Brunch, coffee or cocktails – buying a gift voucher from Baked to give to a loved one is a great idea! Baked is a neighbourhood cafe in Hove that serves up delicious breakfast, brunch and lunch every day as well as coffee, tea, smoothies and wine. Vouchers can be for any amount and valid for 1 year from the date of purchase. Either pop in and buy from the team, or call on 01273 082010.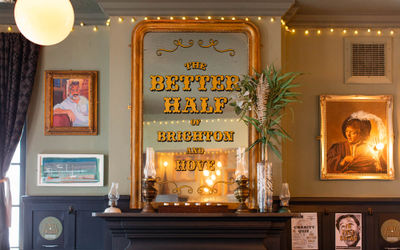 To purchase a Gift Voucher for the Better Half pub, just go to the booking page and request a voucher and they can email one to you. 🎅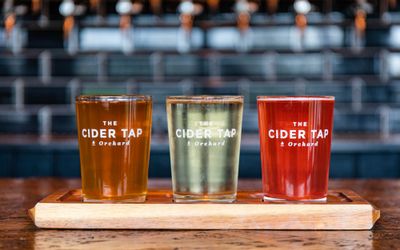 If you have a cider lover on your friends and family list then get them a Cider Tap gift voucher. Cider Tap are an award winning, innovative and sustainable cider producing family farm who produce the most delicious ciders in the county. The vouchers range from £10 to £100… and more if you're feeling very generous!  With the voucher you can let them choose what they fancy from Cider Taps epic cider range in store and online. These come as e-vouchers, but would need to be printed out for an in store purchase.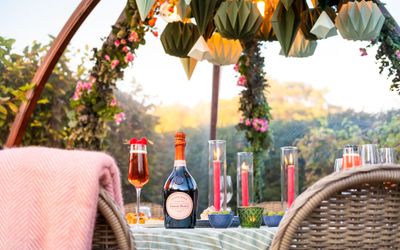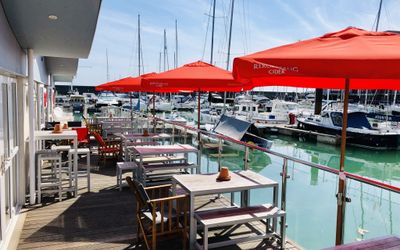 The Watershed at Brighton Marina is a proper little secret set among the berthed yachts. With west facing views, The Watershed is actually set on the water so you can gently feel the ebb and flow beneath you. Food is provided by Brighton's Space + Thyme, with sharing platters making a main feature for you to slowly graze, whiling away the hours as you contemplate which yacht you'd like to own and where you'd like it to take you.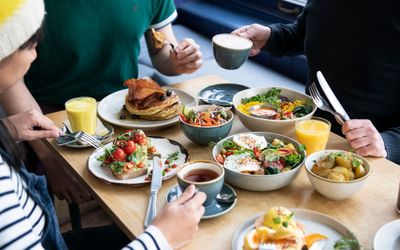 Starfish and Coffee is located right next to the beautiful Queens Park in Brighton and are known for their amazing brunch dishes, often using the hashtag #BrunchLikeaBoss. At Starfish & Coffee, they ensure all ingredients used are of the highest quality and at their peak of freshness. The meat, eggs and milk are actually sourced from local farms. You can support Starfish and Coffee by purchasing vouchers which can be brought from £5 to £40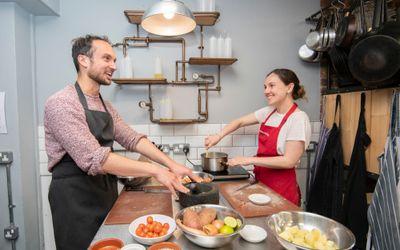 Brighton Cookery School is an innovative and creative cookery school located in the very heart of Brighton. Their philosophy is for you to Learn.Cook.Eat in a professional and relaxed environment, whilst you have fun with friends, loved ones or colleagues. A gift voucher for Brighton Cookery School is the perfect gift for any foodie or even to be enjoyed yourself in the future, there is a huge choice of classes to put the voucher towards or maybe you'll choose a  1 to 1 Masterclass. Brighton Cookery School will be running a Christmas campaign and Black Friday promotion in the coming weeks.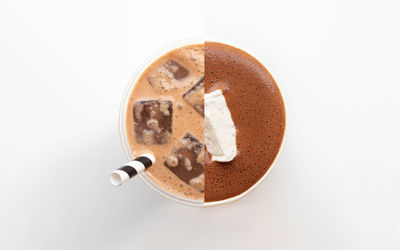 Purchase a gift voucher online from Knoops they can be sent nationally so your friends and family can enjoy their sumptuous chocolatey drinks from anywhere in the UK. Online vouchers are exclusively available for web orders. However, you will be able to purchase gift cards in-store, which will allow for shop and cafe purchases.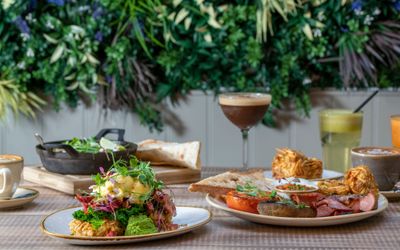 Situated on York Place, a stones-throw from the thriving London Road area, Moksha has been providing home comforts to the local community since 2007. They are highly recommended for breakfast and brunch and their menu caters to vegan, vegetarian and gluten free! Moksha serve delicious artisan coffee but if you fancy something more boozy, their cocktail menu is served throughout the day and shows off local produce such as Brighton Gin. You can purchase a gift card for any amount online which will be emailed to you as a voucher code you can use in-store or when you order over the phone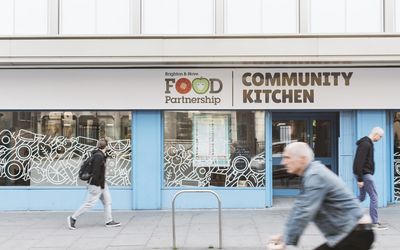 Buy the gift of cooking fun and inspiration for your friends and family at Brighton and Hove Community Kitchen! Purchase a voucher or a space on a cookery class – topics include patisserie, chocolate-making, Indian cuisines or Dim Sum dumplings.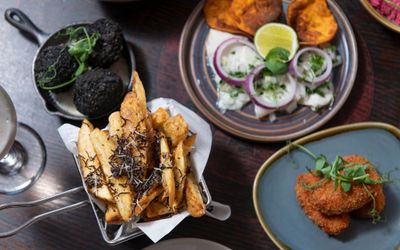 Situated in the heart of the Lanes, Bohemia Brighton is a relaxed day time venue serving a freshly prepared menu from breakfast through until evening meals. In the evening Bohemia transforms into a late night lounge and cocktail bar. As well as their delicious main menu, there is a daily selection of Chef's specials, all of which is prepared fresh and in house. You can purchase a gift voucher for Bohemia on their website from £10 to £100 which you will receive via email.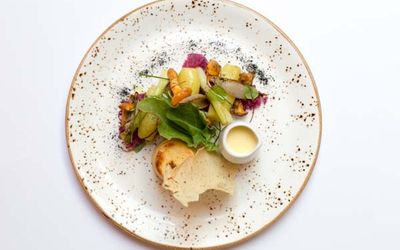 Terre a Terre, located on East Street in the Brighton Lanes, have been treating their loyal customers with delicious vegetarian food for over 20 years. Terre a Terre will change your view on vegetarian cuisine with their extraordinary flavours, sublime textures and a combination of ingredients that few have the imagination to put together. Purchase a Terre a Terre gift voucher ranging from £15 – £100 and look forward to an amazing meat-free dining experience with friends and family.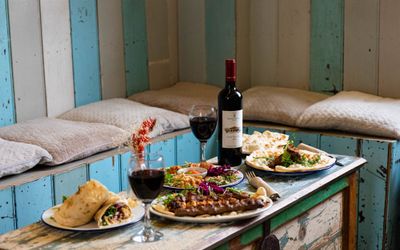 For an authentic Middle-Eastern experience, Lavash is the place to visit. What's not to love, with their platters, kebabs and wraps which are served with their very own homemade flatbread, cooked on the clay tandoori? Spoil your friends with the irresistibly fresh and delicious food at Lavash. Choose from a voucher with the value of your choice or a meal for two with a bottle of wine. Their vouchers are available for 6 months.