Restaurant Brighton's guide to
Purchase a gift voucher from your favourite Brighton Restaurants
A gift voucher for one of Brighton's amazing eateries is a great way to achieve two things, firstly you are providing a loved one with a memorable and delicious gift and secondly you are supporting our local independent restaurants, bars and cafés.
Here are some of our favourites that are on offer in Brighton, Hove and Sussex.
The Mesmerist in The Lanes is a long standing favourite amongst us Brightonians. Food at The Mesmerist is always prepared in-house and from scratch, using fresh, locally-sourced ingredients and the menu has something for everyone! If you need something to look forward to, buy a gift voucher for The Mesmerist and use it to enjoy a delicious Bottomless Brunch or Bottomless Sunday roast when venues re open!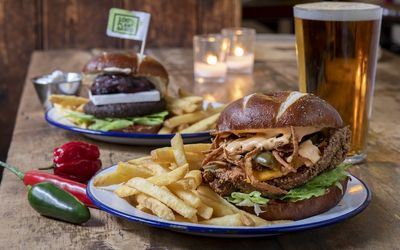 One of Brighton's best known pubs, the Black Lion, is situated in the heart of The Lanes just near the seafront on Black Lion Street. The Black Lion menu is all about pub classics cooked using fresh and seasonal produce from in and around Sussex. You can purchase gift vouchers for The Black Lion on their website.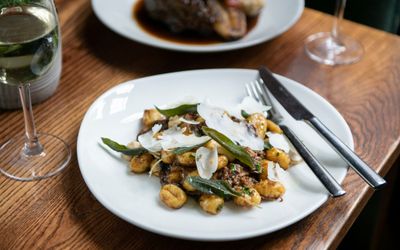 Operated by the Golden Lion Group, Hove Place is a relaxed stylish bistro and pub that offers a progressive menu to suit the more modern diner as well as serving as a popular locals pub. Hove Place offers gift vouchers in multiples of £10 which can be purchased at the venue. Why not treat a friend or loved one that they can cash in at a later date.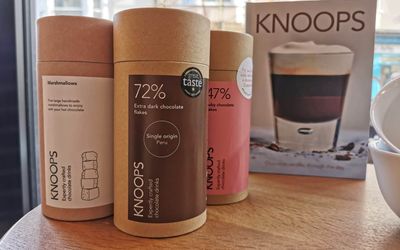 Purchase a gift voucher online from Knoops they can be sent nationally so your friends and family can enjoy their sumptuous chocolatey drinks from anywhere in the UK. Online vouchers are exclusively available for web orders. However, you will be able to purchase gift cards in-store, which will allow for shop and cafe purchases.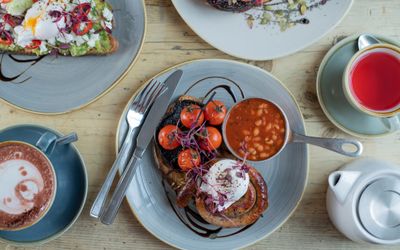 Trading Post Coffee have become one of Brightons go to venues to enjoy coffee in The Lanes, The North Laine and even outside of Brighton in Lewes. Trading Post are all about ensuring their coffee is organic, sustainable, fair-trade and premium coffee. They not only have some of the most delicious coffee in the city, they also  offer a fresh food menu which uses mainly organic and locally sourced ingredients. Vouchers for Trading Post Coffee can be purchased over the phone on 01273 911811 or email using the button below.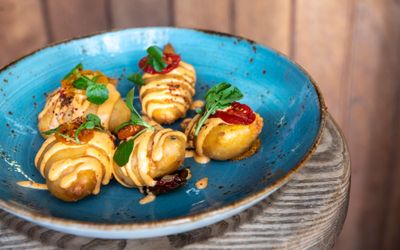 The New Club Brighton is an American inspired indie coffee house that mixes an LA style with NY edge.  The New Club Brighton offers everything from breakfast through to late night dinner and all the beverages you could want in between, from coffee and juice to martinis and craft beer. The food is freshly made and inspired by their experience of simple honest New York diners. Gift vouchers for The New Club can be brought online, and will be sent to you via email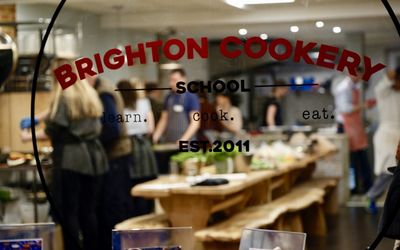 Brighton Cookery School is an innovative and creative cookery school located in the very heart of Brighton. Their philosophy is for you to Learn.Cook.Eat in a professional and relaxed environment, whilst you have fun with friends, loved ones or colleagues. A gift voucher for Brighton Cookery School is the perfect gift for any foodie or even to be enjoyed yourself in the future, there is a huge choice of classes to put the voucher towards or maybe you'll choose a  1 to 1 Masterclass. Brighton Cookery School will be running a Christmas campaign and Black Friday promotion in the coming weeks.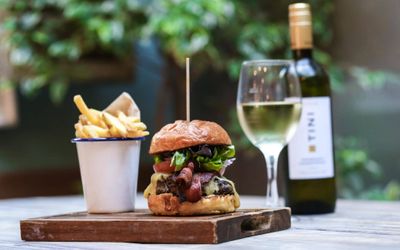 Situated on York Place, a stones-throw from the thriving London Road area, Moksha has been providing home comforts to the local community since 2007. They are highly recommended for breakfast and brunch and their menu caters to vegan, vegetarian and gluten free! Moksha serve delicious artisan coffee but if you fancy something more boozy, their cocktail menu is served throughout the day and shows off local produce such as Brighton Gin. You can purchase a gift card for any amount online which will be emailed to you as a voucher code you can use in-store or when you order over the phone
Brighton Gin are true to their founding principles, each bottle is carefully filled by hand, a member of the team sticks each label on and dips every one in wax themselves: no factory production lines! Brighton Gin also try to keep their carbon footprint down by delivering in Brighton and Hove on our specially adapted gin bike. Brighton Gin E-Vouchers are a perfect gift for any gin lover and can be brought from amounts £15 – £60.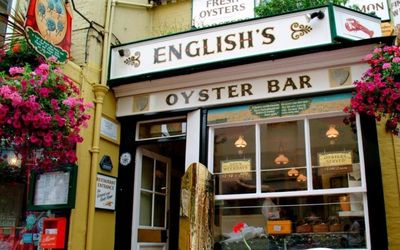 Brighton's oldest seafood restaurant can be found in the famous winding Brighton Lanes. English's is a landmark in the city's dining scene and committed to serving the freshest most seasonal fish in town. You can purchase English's gift cards here, or you can even purchase the English's Oyster Masterclass gift card which can be gifted to someone special or enjoyed yourself.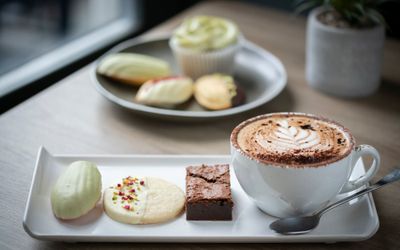 The Small Batch Coffee "Ace Card" is branded with the iconic Pavilion Dome come Ace of Spade graphic that has become synonymous with this popular local coffee shop chain. Available in denominations of £15 – 200, it's the perfect gift for coffee aficionados in Brighton.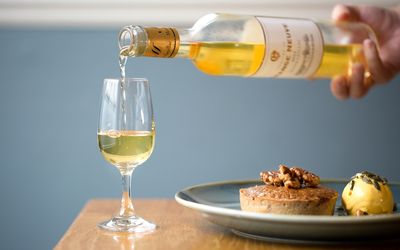 Semolina Brighton is a relaxed and friendly restaurant that offers amazing home cooked food. Semolina is a family run venue by husband and wife team Orson and Linda Whitfield, with Orson handling the food and Linda front of house. Throughout the delicious evening a la carte menu, Semolina offers diners a chance to enjoy dishes that have been made with love and a passion for real cooking.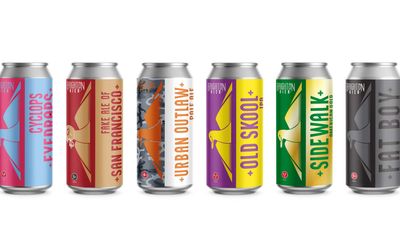 We know its hard sometimes to know what to buy people for birthday's and Christmas presents so why not give that special someone a Brighton Bier gift voucher. They can be used to buy cases of Brighton Bier to be delivered direct to their door or have fun perusing the list of 150+ beers from around the world available through the Brighton Bier Click & Collect online beer shop. Gift cards are available from £10 to £100.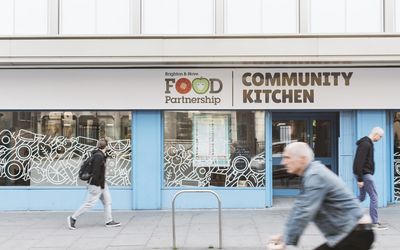 Buy the gift of cooking fun and inspiration for your friends and family at Brighton and Hove Community Kitchen! Purchase a voucher or a space on a cookery class – topics include patisserie, chocolate-making, Indian cuisines or Dim Sum dumplings.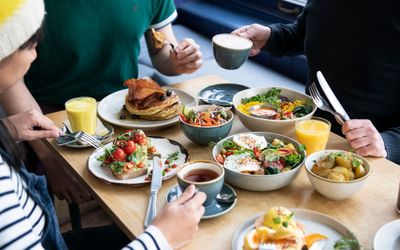 Starfish and Coffee is located right next to the beautiful Queens Park in Brighton and are known for their amazing brunch dishes, often using the hashtag #BrunchLikeaBoss. At Starfish & Coffee, they ensure all ingredients used are of the highest quality and at their peak of freshness. The meat, eggs and milk are actually sourced from local farms. You can support Starfish and Coffee by purchasing vouchers which can be brought from £5 to £40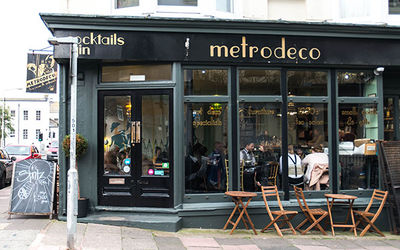 Metro Deco Brighton is a Twenties style tea room based in Kemptown. Afternoon Tea at Metrodeco is available Monday through to Sunday from 12-5pm and was voted third in the Brighton Food Awards for two years running. You can choose from our Classic Afternoon Tea or any of their boozy options. Metrodeco have three different gift vouchers available on their website; the afternoon tea voucher, the gin flight voucher and the tea tasting voucher.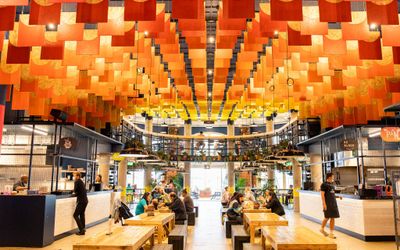 Shelter Hall is a brilliant pop-up food market right on Brighton seafront that brings together an eclectic line-up of the best independent food and drinks brands. With a great mix of choices from Brighton's favourites there is something for everyone all under one roof.
Lost Boys Chicken, Pitch, Sugardough, Crab Shack, among many others are ready to take your order.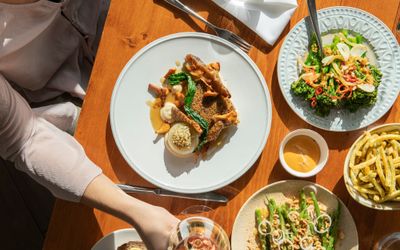 The Salt Room has been creating a huge buzz in Brighton as diners enjoy their locally sourced produce from both land and sea. You can expect fresh fish and grass fed steak at The Salt Room, as well as Sunday roasts which includes everyones favourite trimmings. The menu at The Salt Room is always changing to ensure the best, most seasonal ingredients can be served to their diners.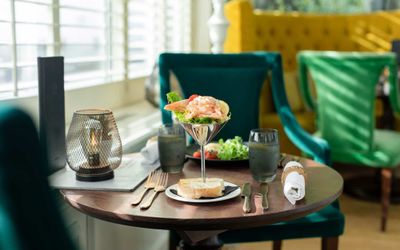 The iconic and magnificent Grand Hotel stands proud on Brighton's seafront, overlooking the English channel. If you're looking for a luxury treat for you and your loved ones, this is the perfect place for you. With so many options to choose from, you will defiantly have something to look forward to. Whether it's brunch at Cyan, an afternoon tea experience at The Grand, cocktails at The Victoria Bar or the grill you want to try, all vouchers can be purchased through The Grand website.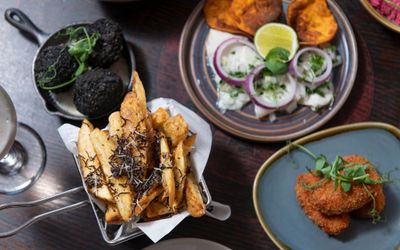 Situated in the heart of the Lanes, Bohemia Brighton is a relaxed day time venue serving a freshly prepared menu from breakfast through until evening meals. In the evening Bohemia transforms into a late night lounge and cocktail bar. As well as their delicious main menu, there is a daily selection of Chef's specials, all of which is prepared fresh and in house. You can purchase a gift voucher for Bohemia on their website from £10 to £100 which you will receive via email.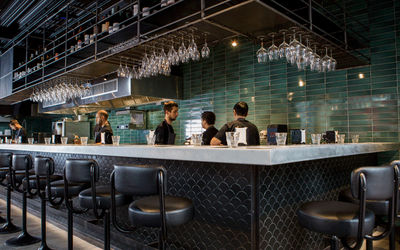 The Flint House is a newly opened restaurant located centrally on a  street behind the old Hanningtons department store. Diners can enjoy a tapas style small plate menu at The Flint House and the menu is influenced by the chefs fresh and simple style of cooking. You can buy a gift voucher of the amount of your choice online.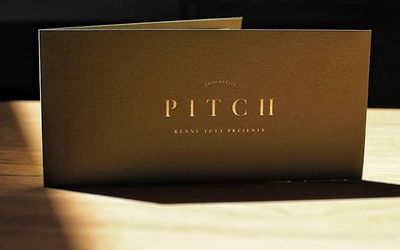 Pitch in Worthing is MasterChef's 2018 winner Kenny Tutt's first restaurant, set to open its doors in spring 2019. The restaurant is styled to replicate a workshop, with diners greeted by surfaces full of fresh herbs and botanicals ready to be picked and incorporated into Kenny's dishes. Vouchers can be brought any monetary amount, for a special occasion or for a dining experience via their website.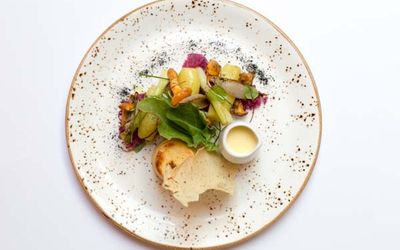 Terre a Terre, located on East Street in the Brighton Lanes, have been treating their loyal customers with delicious vegetarian food for over 20 years. Terre a Terre will change your view on vegetarian cuisine with their extraordinary flavours, sublime textures and a combination of ingredients that few have the imagination to put together. Purchase a Terre a Terre gift voucher here ranging from £15 – £100 and look forward to an amazing meat-free dining experience with friends and family.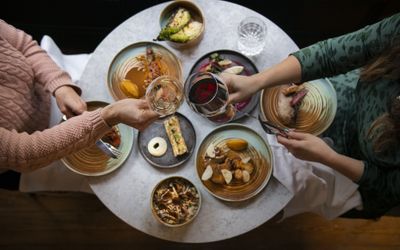 Newly opened in December 2019, Kindling is located on East Street in the Brighton Lanes. The ethos at Kindling is all about the seasonality of the produce and ensuring ingredients are sourced from local suppliers only. Kindling focus on the concept of having meals that are great to share as well as being good for the body and the planet. Vouchers can be brought here, select your monetary amount and add to your cart, then proceed to the checkout and enter the code KINDLING25 in the 'promo code' box.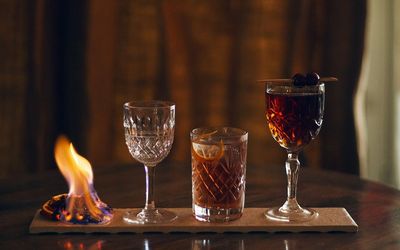 The Plotting Parlour Brighton, known as "Brighton's best secret" is tucked away in a quiet backstreet off the Old Steine. Cocktails are the speciality here, creating innovative twists on old classics such as a ginger and chilli Margarita and the Comin' Matcha. Gift vouchers can be purchased over the phone on  01273 621238.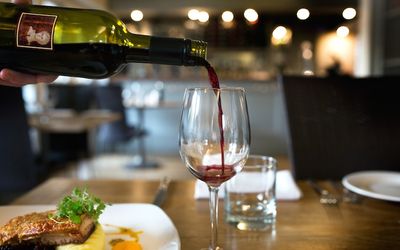 Nestled in the beautiful and historic village of Alfriston, Wingrove House provides the perfect place to enjoy Dinner and an overnight stay. A 19th century colonial-style country house, with rustic-chic rooms and a bright & spacious restaurant, serving stunning Dinners and Traditional Sunday Lunches. Monetary & Overnight Stay Vouchers available.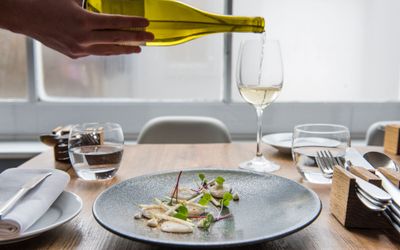 Isaac At is an award winning, fine dining restaurant with a unique concept. Expect to see dishes that are vibrant, seasonal, creative and unique with the main focus on the ingredients organic origins. An Isaac At gift voucher is the perfect gift for someone special, vouchers range from a standard restaurant voucher to a tasting menu with wine pairing for 2 people. Select your chosen voucher online and receive it via email straight away!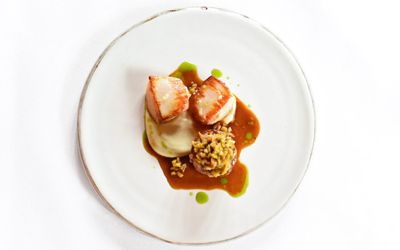 Visit the acclaimed and Michelin star restaurant Tristan and sample the true craftsmanship of Tristan and his team. 3 AA rosettes, 1 Michelin Star. You can buy vouchers for any monetary amount by calling or emailing the venue. 01403 255688.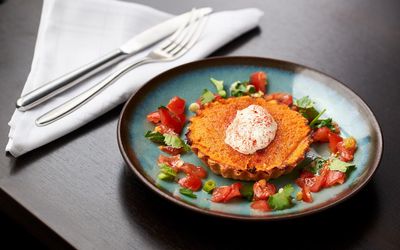 A new concept for fine dining in Worthing, The Dining Room is an innovative restaurant serving dishes made using high quality, locally-sourced ingredients. Gift vouchers available, for any denomination, that are of 12 months validity.  These can be purchased through any of the restaurants contact channels.