Restaurant Brighton's guide to
Child Friendly Restaurants
The best child friendly restaurants in Brighton and Hove
Finding a child friendly venue in Brighton can be a little exhausting as there is so much to choose from. We have put together this no-nonsense guide which brings you the highlights of child-friendly dining venues in Brighton, Hove and Sussex. These venues are perfect for the whole family to enjoy a delicious meal out!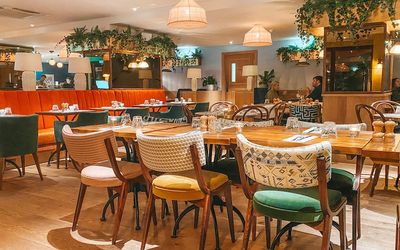 Coppa Club, an all-day dining venue that oozes coolness so much the kid's might not even mind being spotted with you here. With plenty of space, no need to worry about your little ones around other guests, and the kid's menu will no doubt be a hit. Under 12s get a three-course menu to chose from, including a drink, at an affordable set price.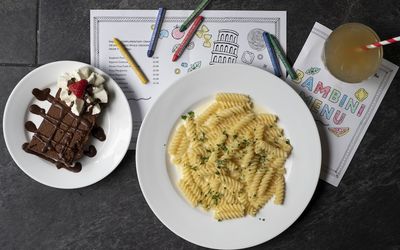 Donatello certainly knows what they are doing when it comes to authentic and delicious Italian food. It is also a known fact that when kids are asked what they fancy for tea, the answer is 9 times out of 10 pizza or pasta. That is why we recommend this brilliant, long-standing favourite in the city to anyone looking for a place to please their little ones at dinner time.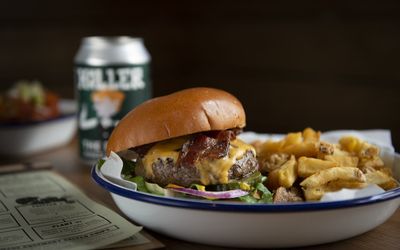 Burger and chips are always a good go-to for children but you want to know that what they're getting is good. Burgers at Honest are hand made using 100% British beef, or chicken, in their own butchery to ensure quality. The kid's menu lets you pick from beef, chicken or plant fritter, all with rosemary salted chips a drink and a little pudding, all for a reasonable sum.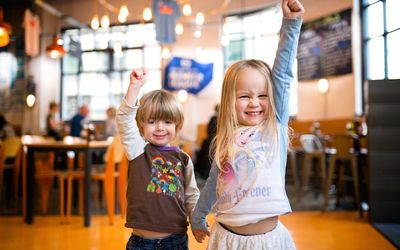 The original authentic Neapolitan pizzeria in Brighton is ideally situated for a family trip out. Situated on Western Road, they're just around the corner from the Churchill Square car park, so a great way to end or being a day in town. If you're planning a trip to the Odeon or a show at the Brighton Centre then your ticket will earn you an extra 10% off the bill at NuPosto. The venue is bright and light and roomy, with a play area for loveable little ones to colour in menus and the pizza is perfect for pallets old or young.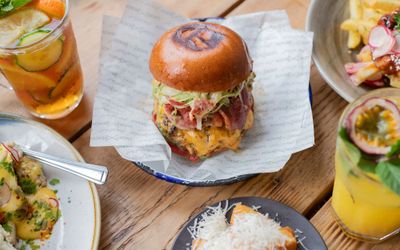 Seafront strolls wouldn't be complete without popping in for a bite to eat with the family, and Lucky Beach is keen to oblige. Boasting a large seating area you can nab a table either on the patio or beachfront, all of which have umbrellas in case the sun (or rain!) is beating down! The kid's menu features mini burgers, fish and chips and chicken kebabs – all of which are locally sourced.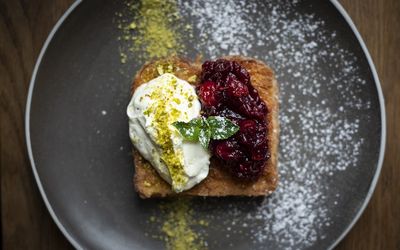 Small Batch Coffee started as a simple coffee cart at Brighton Station and has grown up to be one of the biggest and strongest brands in the city and beyond. So if the adage "you are what you eat" has any truth to it, starting your kids off with a babyccino in one of these shops is bound to impart some of that success! That aside, all the coffee shops have high-chairs and kid-friendly drinks and snacks. Three of the shops (Goldstone Villas, Norfolk Square and Seven Dials) also have kitchens where you can enjoy a good quality brunch with some much-needed caffeine and maybe even fit in a quick catch-up with a friend while the little ones busy themselves with discovering the joy of dunking a duffin (doughnut-muffin).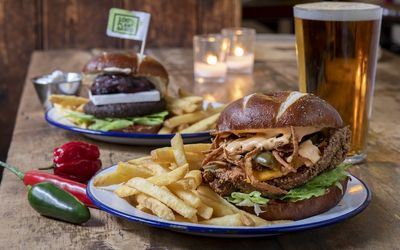 One of Brighton's well-known pubs, The Black Lion, is situated in the heart of The Lanes just near the seafront on Black Lion Street. Not only does The Black Lion have a good reputation for a music-filled night out, but it's amazing food is also the attraction to many people. The Black Lion is child-friendly providing high-chairs, a kids menu with options for toddlers, colouring books and baby changing.
Welcoming folk of the Preston Park area and beyond, The Cleveland Arms is the definition of a community pub. The venue itself has been recently refurbished into a modern and light but cosy and welcoming space, overlooking the beautiful green space of Blakers Park. Offering plenty of food and drink options for children, The Cleveland Arms boasts a large outside seating area, situated on a quiet and residential street, with a play area just over the road.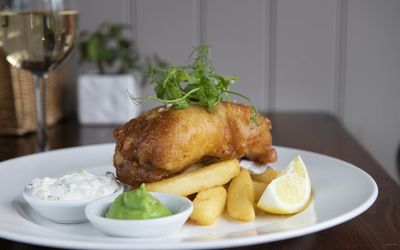 Just ten minutes out of central Brighton in Patcham you'll find the 'true community' pub, The Ladies Mile. This pub welcomes children and throughout the summer holidays, kids eat for free! Chef Russell Tisbury runs the kitchen and is a trusted name for honest food done well.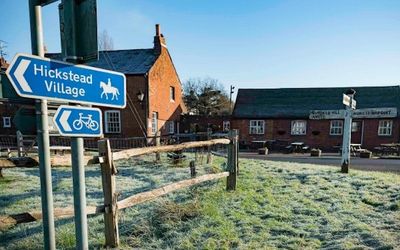 A great spot if you want to take the kids to the Sussex countryside. Formerly, two pubs, the Magpie and the Sportsman, the Grade II listed buildings were knocked through into one over recent years and this traditional 'beer house' has been part of the village's heritage for some years. Situated north of Hurstpierpoint at Goddards Green.