Restaurant Brighton's guide to
Small Plate Dining in Brighton and Hove.
Welcome to the world of small plate dining, a culinary trend that has taken Brighton, Hove, and Sussex restaurants by storm.
Embracing the culture of sharing, this popular form of dining offers a delightful and communal experience. Imagine a table filled with an array of delectable dishes, where everyone can sample and enjoy a variety of flavours. From tapas-style bites to international street food, small plate dining celebrates diversity and encourages exploration. It's a social and interactive way of dining, allowing friends, families, and even strangers to come together and share memorable moments over an exquisite spread. So, gather your companions, embrace the joy of sharing plates, and embark on a culinary adventure in the vibrant food scene of Brighton and Hove.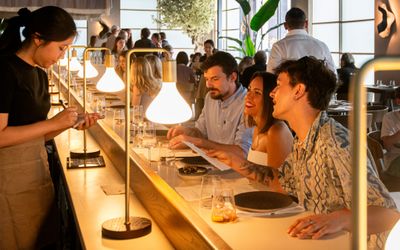 Fumi presents an exquisite seasonal menu, collaborating closely with local suppliers to ensure the highest quality ingredients. Their flavour-led small plates embody the true essence of Japanese dining, with each dish meticulously crafted and beautifully presented. Complementing the culinary journey, the bar offers a delightful selection of natural wines and a unique array of expertly crafted cocktails. Fumi offers an array of delectable small plate dishes, ranging from their savoury gyoza dumplings to the flavourful yakitori skewers and mouthwatering sushi rolls.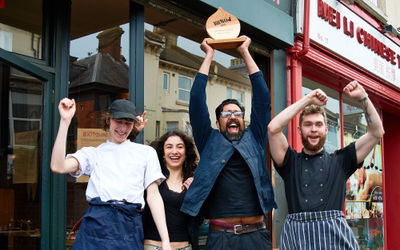 The adage "great things come in small packages" finds its truest expression at Kitgum. This pocket rocket of a restaurant harmoniously blends flavours from the east coast of Africa, the west coast of India and infuses them into Modern British dining, delivering small plates bursting with irresistible flavours. With a menu that evolves regularly, prepare to be delighted by an abundant range of choices that showcase exceptional quality, adapting to the flavours of each season. Pictured, the Kitgum team winning the award for best international cuisine at the BRAVO Awards in 2023.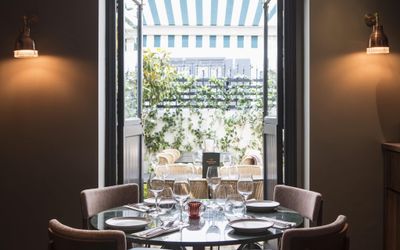 Bathed in an illustrious reputation, Burnt Orange shines as a revered gem in Brighton's culinary landscape and is Brighton's best restaurant in 2022 and 2023. Its menu, a testament to social feasting, weaves an exquisite tapestry of small plates adorned with captivating flavours and seasonal ingredients that come together to create a masterpiece of modern European dining. With seasonal cocktails and a handpicked wine list of notable merit, there's an enticing libation to complement every dish.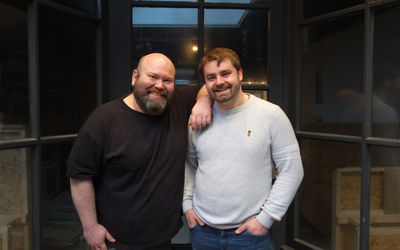 Embers | Wood fire Small Plates
Embers in Brighton offers an intimate dining experience that ignites your taste buds with small plates crafted from exceptional local ingredients, cooked over a crackling wood fire for a smoky flavour. It's a camping-inspired culinary adventure without the creepy crawlies, where your appetite pitches the only tent. Embers' drink menu features classic and bespoke cocktails, embodying fiery flavours. Step into the coolest culinary campfire.
Small Plate Dining in Hove
The Farm Tavern serves delicious Eastern European inspired small plates Thursday through to Saturdays. These are the perfect accompaniment to your drinks and to share with friends. We love the sound of the Pierogi Dumplings or the Duck Breast with Sour Cherry Sauce. There's also a dessert available which changes daily for an extra surprise. Take a seat in the cosy pub or outside on their terrace on a sunny day. Whether you're looking for a small bite or an Eastern European feast, the choice is yours!