Restaurant Brighton's guide to
Best Asian Restaurants in Brighton
The Top Twelve Asian Restaurants in Brighton
Welcome to our top twelve Asian restaurants guide for Brighton and Hove.
This curated selection takes you on a culinary journey through the diverse flavours of East, Central, West, North, and Southern Asia. The featured asian restaurants are in no particular order. As the largest and most culturally rich continent, Asia offers a multitude of cuisines, and with the restaurants in Brighton there is no exception. Delight your taste buds with Japanese sushi, Chinese delicacies, tantalising Thai dishes, and award winning asian vegan fare. Join us as we explore the top ten Asian restaurants in Brighton, each representing a unique and delicious taste of Asia's culinary heritage. You may also like our round up of the best Japanese restaurants in Brighton.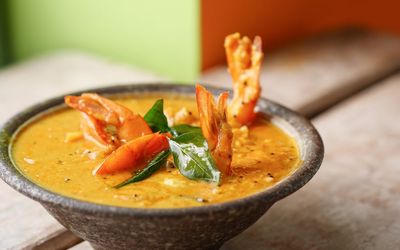 Curry Leaf Cafe, nestled in Brighton's vibrant Lanes, offers a delightful fusion of South Indian flavours and a cool, contemporary ambiance. Step inside and be captivated by the lively interior and friendly atmosphere. Indulge in their authentic South Indian cuisine, ranging from aromatic curries to mouthwatering dosas. The cafe boasts a fantastic selection of craft beers, perfect for pairing with their flavourful dishes. Vegans will find a wide range of delectable options to choose from, making it a haven for plant-based food lovers. Experience the true essence of South India at Curry Leaf Cafe.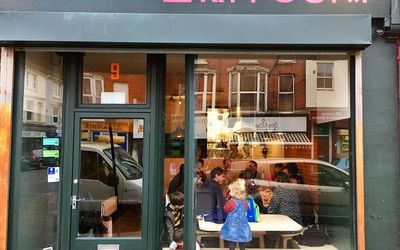 Kitgum Kitchen in the vibrant Preston Circus area of Brighton offers a unique fusion of Asian and African cuisine, resulting in a delightful blend of flavours and textures. Their innovative sharing plates concept allows diners to experience an array of dishes, perfect for exploring new taste sensations with friends and family. The restaurant's commitment to culinary excellence has earned them accolades, including the prestigious title of "Best International Food" at the BRAVO Awards 2023, making Kitgum Kitchen a must-visit destination for those seeking an award-winning dining experience with a twist.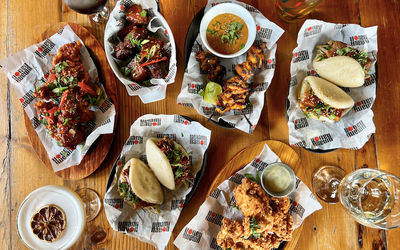 The Mesmerist pub in Brighton offers a tantalising Umami menu that caters to food enthusiasts seeking a burst of flavour. Umami, the fifth taste sensation, is expertly incorporated into their dishes, adding a savoury and satisfying dimension to the culinary experience. From mouthwatering Umami burgers to delectable vegan options, the menu delights taste buds with a diverse range of flavours. Combined with this Brighton pub's charming ambiance and lively atmosphere, the Umami menu at The Mesmerist promises an unforgettable dining adventure for all guests. The Mesmerist also has one of the best roof gardens in Brighton.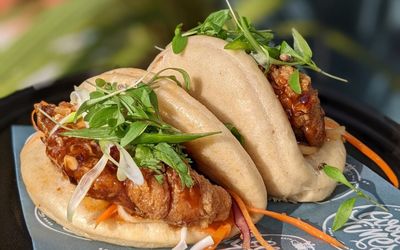 The Railway Inn in Portslade offers a warm and inviting atmosphere, with a fantastic selection of ales and wines to enjoy. Alongside its traditional pub offerings, the Railway Inn boasts a delightful array of Asian cuisine. Whether you're looking to enjoy a hearty meal or simply unwind with a drink in their charming beer garden, the Railway Inn provides a welcoming haven for locals and visitors alike. the railway Inn is a must visit in our Asian Restaurants Brighton round up.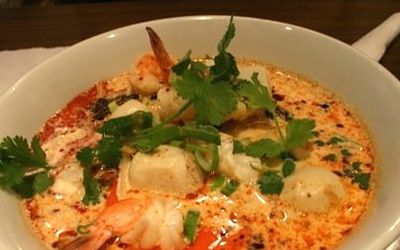 Unithai Thai Restaurant (and market) in Hove really is a hidden treasure for Thai cuisine lovers. Nestled in a very small dining area at the back of their Thai market, diners can savour authentic flavours in a unique setting. Open daily from 11:30 am, the restaurant offers a delightful array of Thai dishes, prepared with care and expertise. Whether you're a local or visitor, the combination of a supermarket and restaurant makes Unithai a truly special experience, providing a taste of Thailand right in the heart of Hove. No pre bookings, first come first served basis. Get there very early!