Restaurant Brighton's guide to
Brighton Coffee Shops Guide. Brighton and Hove is a city fuelled by caffeine and fortunately for us wide-eyed warriors, there's no shortage of purveyors of the go-faster juice – with more coffee shops and Brighton cafes per capita than any other part of the country. We've handpicked our favourite cafes in Brighton because life's too short for bad coffee. You may also like our guide to Hove cafes and bottomless brunches. 
Brighton Coffee Shops | Central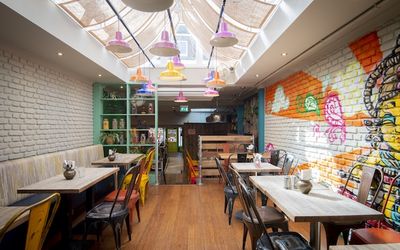 Don't let the fact of their multiple food awards mislead you, Curry Leaf Cafe really is a cafe. Serving up teas, coffees, chais and light street food-inspired lunch, and at cafe prices, the Curry Leaf Cafe in Brighton's Lanes really is a fun alternative and well worth a visit.
Brighton Coffee Shops | Brighton Beach Area
Brighton Coffee Shops | Kemptown Kool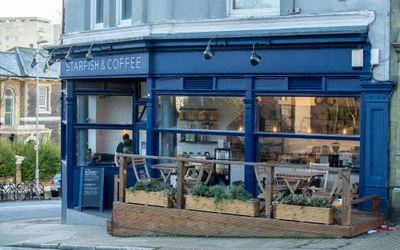 Starfish and Coffee is right next to the beautiful Queens Park in Brighton, it's a cafe that specialises in brunch, pastries, homemade cakes and excellent tea & coffee. Giving Brighton residents the 'best breakfast' in the city along with amazing coffee. The cafe was named after the owner's favourite Prince song, Starfish and Coffee, so expect a strong influence of his music taste running through the cafe. Located in the trendy Hanover and Queens Park area of Brighton.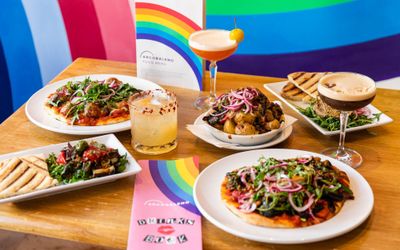 Arcobaleno is a cafe-bar and restaurant in Kemptown. It's a community space for the LGBTQ+ community, their friends and allies. You'll find this a welcoming space offering a variety of activities covering everything from well-being sessions to drag and cabaret. Food is served Thursday and Friday from 5pm and from 12pm on the weekends. There's a well stocked bar with a fun signature cocktail menu, a large sheltered garden space. Arcobaleno is family and dog friendly.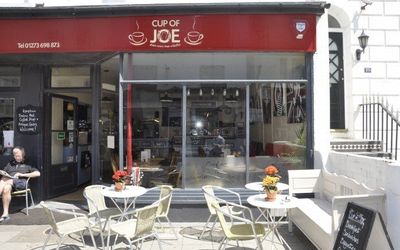 Cup of Joe is a stylistic and unusual cafe located in the vintage antique market Kemptown Trading Post. It is designed to be somewhere where you can listen to some music, work on your laptop or just enjoy some very good quality coffee, as well as sample the large selection of Nova Teas and English cakes. Fitted with French-themed furnishings with a homely feel, you will soon treat Cup of Joe like your home away from home.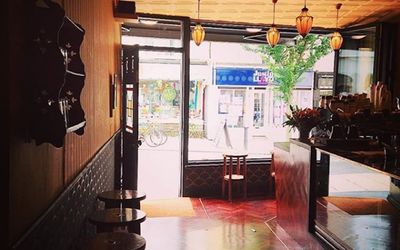 It's not just the name of this coffee house that evokes a sense of the TV cult classic Twin Peaks, you could, in fact, place Dale Cooper almost anywhere in the dark, meticulously finished shop and he'd not look out of place. The focus really is strong on great coffee and an effortlessly cool ambience, making this a seamless production of dark mystery all in its own right.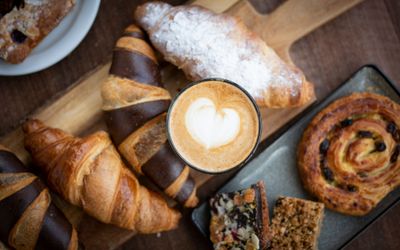 BAKED in Hove is a neighbourhood cafe that sets a happy scene for a lovely brunch or lunch. On a sunny day, you can sit on their south-facing terrace and enjoy a cup of coffee, or indulge in one of their delicious seasonal dishes. There are plenty of tempting patisseries on offer along with a fantastic menu of dishes, made to order and with something for everyone.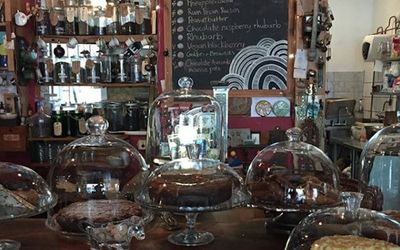 If you're trying to decide between shopping and grabbing a coffee and a light bite, Salvage Cafe has your USP covered as almost everything in there is for sale. In addition to that, they offer a wide range of gluten and dairy-free options and host vintage tea parties for special occasions. Two floors of eclectic furnishings, jazz music and freshly baked all day dining make this a little gem to while away some time in.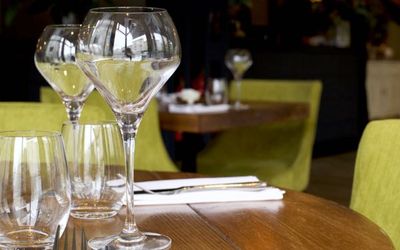 The original Six Restaurant in Hove is an all day bar and eatery. It's a popular destination for bottomless brunch Friday – Sunday (and bank holidays). The menu neatly covers every dietary requirements with meat, vegetarian, vegan and pescatarian options, each different and imaginative. There's a whole section of Benedicts as well as sandwiches and healthy smoothies. Coffee is from Woolfox organic coffee roasters.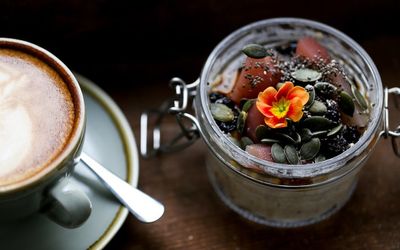 Much like its Brighton based sibling's The Trading Post, Lewes is a failsafe option for those of you seeking a cafe with it all. Here they serve breakfast, brunch and lunch through to 7 pm. Its prime location at the bottom of Lewes' historic high street means it offers guests the perfect spot to enjoy their signature coffee blend and relax on their comfy sofas after perusing the many antique boutiques in the area.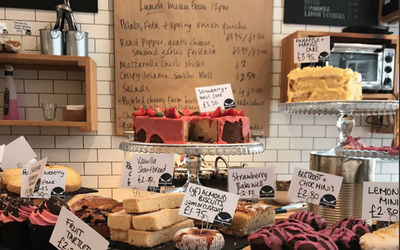 Famed in Lewes for their alluring window display of fresh-baked loaf's, Flint Owl Bakery pretty much does what it says on the tin. The baked goods from here are sensational. If you're a fan of a savoury pastry then head straight for the smoked salmon and cream cheese tartlet. You won't regret it!