Restaurant Brighton's guide to
Best Chinese Restaurants in Brighton
You will find Chinese restaurants plentiful throughout Brighton and Hove. The Lanes, Preston Street and Brighton Marina are the hot spots in Brighton with at least half a dozen Chinese Restaurants to choose from. Here are our favourite Chinese restaurants in Brighton and Hove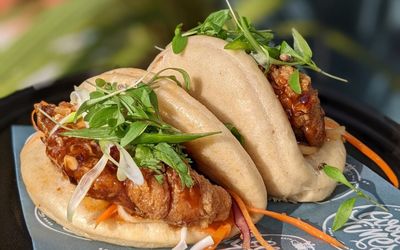 The Railway Inn in Portslade is a popular local pub that has a busy calendar of social events and weekday drink and food offers. It's a spacious and friendly pub that's dog and child friendly. During the week they serve a menu of Mexican and Asian inspired street food, that's creative and tasty and freshly prepared. Here you'll find tasty noodle bowls such as Shanghai noodles with Chinese cabbage, carrot, peanut and a choice of chicken or tofu. And fluffy Chinese-style bau buns with options like Chinese BBQ pulled pork, grilled blackened haddock and peanut and chilli tofu. You'll also find other Asian inspired dishes including Japanese bento bowls and Korean loaded fries. On Sundays, they stick with classic British roasts, which are highly popular with locals for their generous portions and quality ingredients.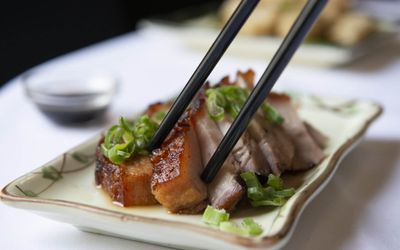 Located in Brighton's historic Lanes and close to the Brighton Town Hall, Gars is that extra special venue you are looking for. Gars is a modern, fine-dining, family run Chinese restaurant with a menu that is always evolving to reflect changing tastes and new ideas. While serving mainly modern Chinese cuisine, their menu also includes other favourites such as Thai green curry and Japanese dishes like salmon teriyaki. With private dining options available from 12 to 120 guests, Gars is the perfect place to accommodate anything from a small reception to the most amazing party! On the other hand, if you fancy a quiet night in, Gars offers a Chinese takeaway with Deliveroo. As a venue, Gars is everything you would need – it is the perfect place for a meal out, a private event or a special occasion.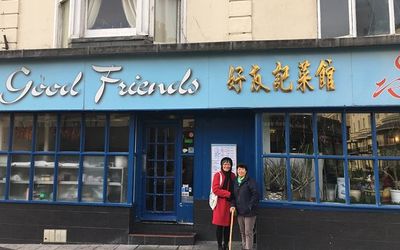 Pleasing loyal customers for many years is family run Chinese restaurant, Good Friends. The staff and the owners of the restaurant never fail to make you feel welcome and are always wanting to impress. Some of the dishes you could expect at Good Friends include braised beef brisket hot pot, crispy pork belly, roast duck and salt and pepper squid.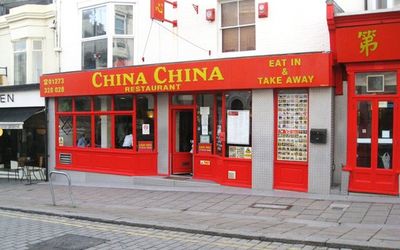 Located in the heart of Brighton, halfway up Preston Street is China China. The chefs are some of the most highly skilled in Brighton cooking up some delicious Chinese food – some favourites include fried beef, braised roast pork, vegetarian spring rolls  and Peking Style Grilled Pork Dumplings. The menu at China China offers something for everyone!