Restaurant Brighton's guide to
The Best Tasting Menus in Brighton
Tasting Menus in Brighton and Sussex
Welcome to our curated collection of the most exquisite Brighton and Sussex tasting menus.
Brighton boasts a vibrant culinary scene, with fine dining restaurants that rival the very best. Brighton and Sussex Tasting menu restaurants have become an integral part of the gastronomic landscape; speaking to the low-waste, seasonal and produce-led zeitgeist and demonstrating the unique skills of a chef.
These Brighton and Sussex restaurants offer an exquisite dining experience, where guests can indulge in a curated journey of flavours and textures. Brighton tasting menus showcase a wide variety of cuisines, ranging from contemporary European and Asian fusion to innovative plant-based creations. With carefully crafted courses, each dish is meticulously designed to captivate the senses and tell a story through food. We have also included around-up of Sussex tasting menus.
From bite-sized appetisers to decadent desserts, the tasting menus offer a symphony of flavours, often paired with expertly selected wines or creative cocktails. Whether you're a seafood aficionado, a vegetarian connoisseur, or an adventurous epicurean, Brighton's tasting menu restaurants cater to diverse palates and dietary preferences. 
You mal also like the Restaurants Brighton guide to small plate dining.
Tasting Menus in Brighton
Cin Cin in Hove serves the Chef's Menu, a five-course tasting menu with the option to add a wine flight. This modern neighbourhood restaurant has been impressing diners with authentic Italian small plates, pasta, and antipasti for years, bringing people together and keeping them coming back for more. The Chef's Menu changes monthly to reflect seasonality and the availability of the freshest ingredients, ensuring the creation of exceptional dishes such as the Arancino of slow cooked rabbit, and basil pesto emulsion.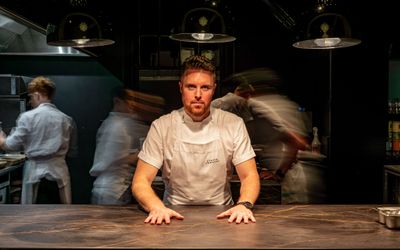 Experience culinary excellence with the tasting menu at etch restaurant in Hove. Led by acclaimed Chef Steven Edwards, winner of Masterchef, etch offers a remarkable dining experience.
The Sussex tasting menu at etch. boasts a creative selection of dishes, each featuring precisely three ingredients, showcasing the artistry of simplicity. Guests can choose from a range of courses and elevate their experience with a wine flight. etch has been recognised as the best restaurant in Brighton at the BRAVO Awards and has garnered acclaim from the Michelin guide and AA Rosettes.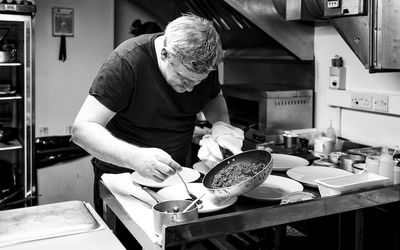 Discover an exquisite tasting menu at The Little Fish Market, where Head Chef Duncan Ray showcases his talent for ingredient-led, fish-focused cuisine. With a limited 20-seat capacity, this intimate Hove restaurant promises an extraordinary dining experience. Indulge in a carefully curated Brighton tasting menu featuring multiple courses that highlight the finest seasonal ingredients sourced from trusted suppliers. For an enhanced experience, guests can opt for a wine flight that perfectly complements the flavours. The Little Fish Market in Hove is an acclaimed seafood restaurant, featured in the Michelin Guide, with 3 AA Rosettes and rated 'Exceptional' in the Good Food Guide.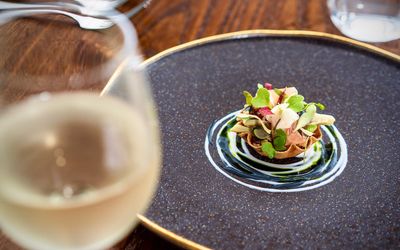 Indulge in a culinary journey with the tasting menu at The Fig Tree, nestled in the charming village of Hurstpierpoint. This esteemed Sussex restaurant offers a menu carefully crafted with locally sourced ingredients, showcasing the best of the region.
The Sussex tasting menu presents a delightful selection of courses, such as turbot, courgette, basil, peppers and tantalising sweets like chocolate, cherry, pistachio. The Fig Tree has earned accolades for its exceptional cuisine and warm hospitality.
Seating up to 30 in a stylish yet relaxed setting, the team provides the very best of gourmet cuisine.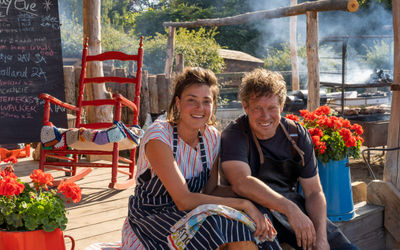 Experience the joy of outdoor living at Woodfire Camping, a gastro campsite where you can feel at home amidst nature. At Woodfire, they offer wood fire feasts, reminiscent of a delightful village picnic. Gather around the crackling fire and savour delicious food prepared over open flames. With a communal atmosphere, you can connect with fellow campers and enjoy the rustic charm of outdoor dining. Woodfire Camping provides a unique and immersive experience, allowing you to appreciate the beauty of nature while indulging in delightful wood fire cooked feasts.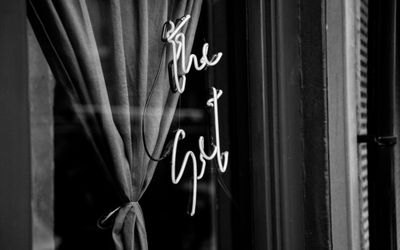 Enjoy an extraordinary culinary experience with the Brighton tasting menu at The Set, housed within Café Rust in Brighton. Led by Head Chef Dan Kenny, the menu takes guests on a remarkable journey through a 14-18 course tasting menu, showcasing the best of seasonal and local ingredients. For an elevated experience, guests can opt for a perfectly paired wine flight. Dishes may include creations like scallop tikka masala, milk bread with cheese burger butter, and a chocolate and miso pudding. The Set has garnered accolades, including two AA Rosettes, Top 100 Uk restaurant square meal, excellent food rating Good food guide and Michelin guide, recognising their culinary excellence.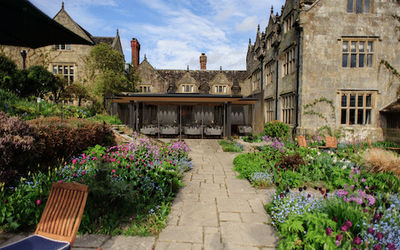 Delight in an extraordinary Sussex tasting menu at Gravetye Manor in Sussex, renowned for its culinary excellence.
The newly designed, award-winning Sussex restaurant offers uninterrupted views of the stunning gardens through its floor-to-ceiling glass walls. Executive Chef George Blogg's passion is reflected in each meticulously crafted dish, creating a true taste sensation. Gravetye Manor takes pride in sourcing ingredients from their own Kitchen Garden or trusted local suppliers, ensuring a seasonal and exceptional dining experience. With their commitment to quality, it's no surprise that Gravetye Manor is featured in the prestigious Michelin guide.