Restaurant Brighton's guide to
Craft Beer and Ale in Brighton
The Brighton Guide to Craft Beer and Ales
The Brighton Craft Beer Handbook: Discover the finest establishments offering craft beers, innovative brews, and ales. Your essential guide to the best pubs in Brighton for beer connoisseurs. For more recommendations, explore our Hove pub guide, Hanover's hidden gems, and Sussex's pub scene. Additionally, check out our 2023 locals' choice for Brighton's Top 20 locals and find the perfect spot to catch football or rugby matches.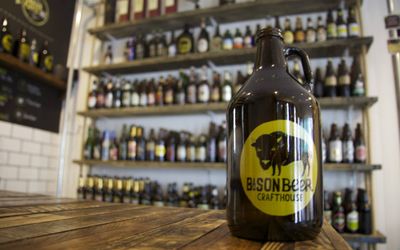 Bison Beer have become synonymous with craft beer in Brighton. Their bottle shop on East Street in the centre of the city is a favourite haunt for beer heads far and wide. The second premise in Hove, also doubles up as a taproom and bar and most recently Bison has teamed up with Humble Plates to open their third venue on North Street. All venues showcase craft beer at its best, with some of the reputable breweries in the country available to try. Bison also brews their own beer, collaborating with venues around Brighton.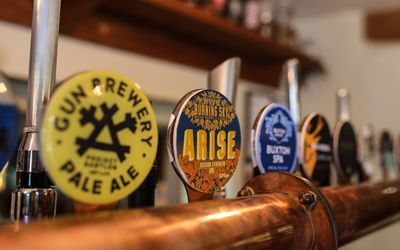 Tucked away at the foot of the picturesque Devils Dyke this Sussex country pub is packed with all the picture-postcard charm that you could ask for. Situated in a rustic cottage style building there is a little more than meets the eye thanks to a bar stocked with a modern selection of ales and craft beers. Their annual craft beer festival has given The Shepherd and Dog a reputation as the best country craft beer pub in Sussex. Popular with locals, dog walkers and pretty much anyone who has stumbled across it, The Shepherd and Dog is a fantastic country pub that is just on Brighton's doorstep.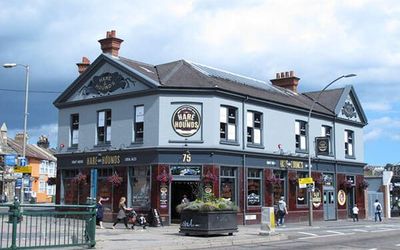 This vast pub on the corner of Preston Circus has gone through quite a transformation in recent years. The Hare and Hounds is a lively and vibrant venue for those seeking a good night out. With a wide range of craft beer, ales and ciders and excellent Mexican food, there is a lot going for this place. As part of the Indigo pub group, the beer selection is varied and The Hare and Hounds take particular pride in their Meantime lager. This is a pub that caters to the needs of the many combining great food, beer and even an upstairs music venue.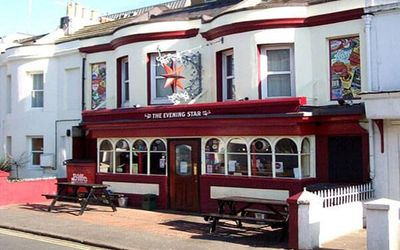 This is a Brighton pub that could have a strong case for its own blue plaque given that it is the birthplace of Sussex brewing legends Dark Star. Now that the brewing process has moved to slightly more spacious surroundings, The Evening Star is back to being a great pub with a solid selection of Dark Star beers and a strong supporting cast of UK craft brewers. Ideally situated close to Brighton station, the pub has a strong community of real beer fans who appreciate the well-kept ales and ever-changing lineup.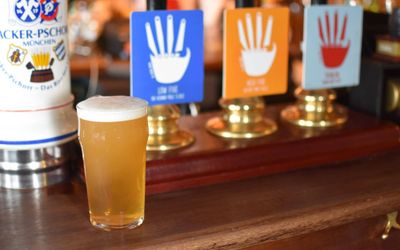 If you are looking for a pub steeped in Brighton history then The Hand in Hand in Kemptown is right up there. This small and quirky Brighton pub has housed a microbrewery since 1989, and it is believed there has been a pub on this site for the last 150 years. This was the home of Brighton Bier for some time as well as the Kemptown Brewery which has recently been reborn as the Hand Brew Co. This is an excellent little pub that has a great selection of ales, craft beers and ciders that complement the superb atmosphere and décor.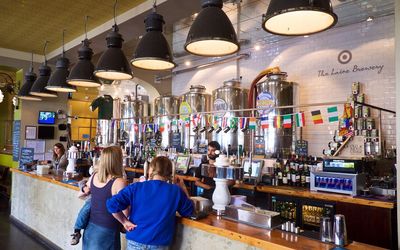 This large Brighton pub is the home of the Laine Brew Co who have recently built a new brewery on the outskirts of the city. What this means for the punter is a huge selection of ales and craft beers at your beck and call and plenty of room for you and your mates to enjoy them. The pub hosts regular events and club nights making for a real party atmosphere with excellent beers to keep the party going.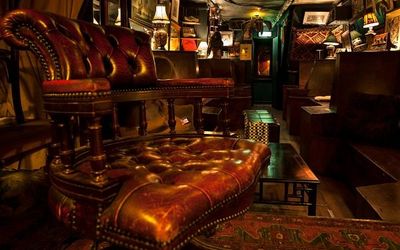 This super cool Kemptown bar has been serving up craft beers since they first hit our shores. This is the sort of bar that attracts the more interesting members of our community. With its dark wood, deep coloured fabrics, heavy curtains and sumptuous downstairs snug you can easily lose a few hours in here. With an enviable selection of beers, spirits and cocktails, The Black Dove, is a venue to kick back with mates and enjoy some great drinks and tunes to match.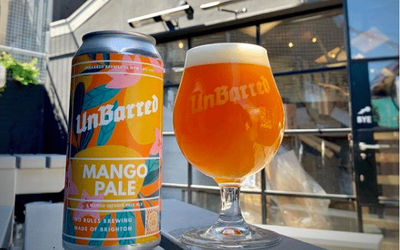 Unbarred Brewery and Tap Room
At the Unbarred Brewery and Tap Room in Brighton, craft ale enthusiasts are in for a treat. This creative brewery showcases a diverse range of craft ales that are both innovative and full of flavour. From hop-forward IPAs to rich stouts and sours, there's something to delight every palate. The taproom provides a welcoming space to sample these artisanal brews and often hosts events and collaborations with other local brewers. Whether you're a seasoned craft beer aficionado or just curious to explore, Unbarred Brewery is a must-visit destination for a taste of Brighton's craft beer scene.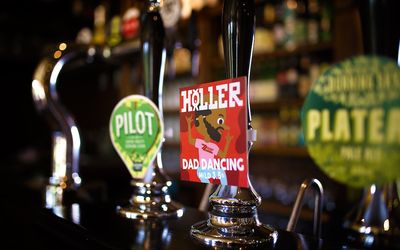 The Sussex Ox located near Polegate is a short 25 minute drive from Brighton and boasts the best selection of beer in the area. Real ales and craft beer feature heavily on the pubs drinks menu with an emphasis on local breweries and start-up projects. With a six tap keg craft ale selection, or a 4 pump cask selection there is something for everyone's tastes. The beer garden is arguably one of the best in Sussex with stunning views of the South Downs, we can't think of a better way to enjoy a pint at a Sussex pub.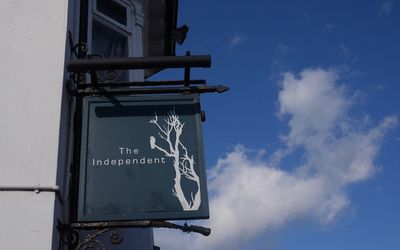 The Independent pub in Hanover, Brighton, is a haven for craft ale enthusiasts. With a rotating selection of craft beers on tap, including local brews and national favourites, it's a paradise for beer lovers. This cosy and welcoming pub offers a relaxed atmosphere to enjoy a pint or two with friends. The staff's knowledge of their craft beer selection is commendable, ensuring you'll find the perfect brew to suit your taste. Whether you're a seasoned beer connoisseur or a casual drinker, The Independent promises a delightful craft beer experience in the heart of Hanover.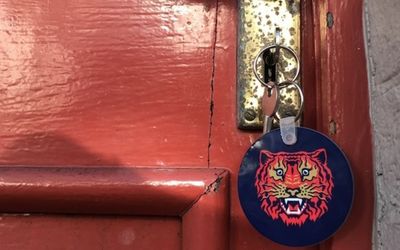 Easy Tiger in Brighton boasts a fantastic array of craft ales to tickle your taste buds. From hoppy IPAs to rich stouts, their selection caters to every beer aficionado. Complementing this beer heaven is a mouthwatering menu of Asian-inspired street food. Feast on dishes like crispy Korean fried chicken, flavorful ramen bowls, and delectable bao buns. The fusion of craft beer and Asian cuisine creates a unique and satisfying dining experience. Whether you're sipping on a pint or indulging in their delectable dishes, Easy Tiger promises a delightful culinary journey in Brighton.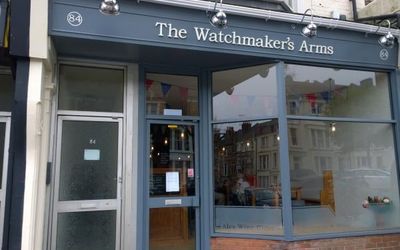 If you are looking for a friendly atmosphere, great ales and no unwelcome distractions then The Watchmakers Arms is the place for you. East Sussex's only micropub and Hove's best-kept secret, The Watchmakers Arms serves an ever-changing menu of five cask ales, five ciders and Sussex wines. Never heard of a micropub before? Then all you need to know are the four main rules; no Music, no TV's, no electronic devices and no lager. Micro pubs are all about conversation, community and atmosphere; and The Watchmakers Arms has all three in abundance. Winners of plenty of recent awards too!