The Brighton Guide to Craft Beer & Ales
Venues serving craft beer, progressive beers and ales. A beer drinkers guide to Brighton's best watering holes.
One of Brighton's well-known pubs, The Black Lion, is situated in the heart of The Lanes just near the seafront on Black Lion Street. Not only does The Black Lion have a good reputation for a music-filled night out, its amazing food is also an attraction to many people. The Black Lion serves a great selection of beer and cocktails, including specialist craft beers and regularly changing local ales. If you're hungry too, the food has got to be tried, including delicious Sunday roasts and traditional pub classics with a modern twist!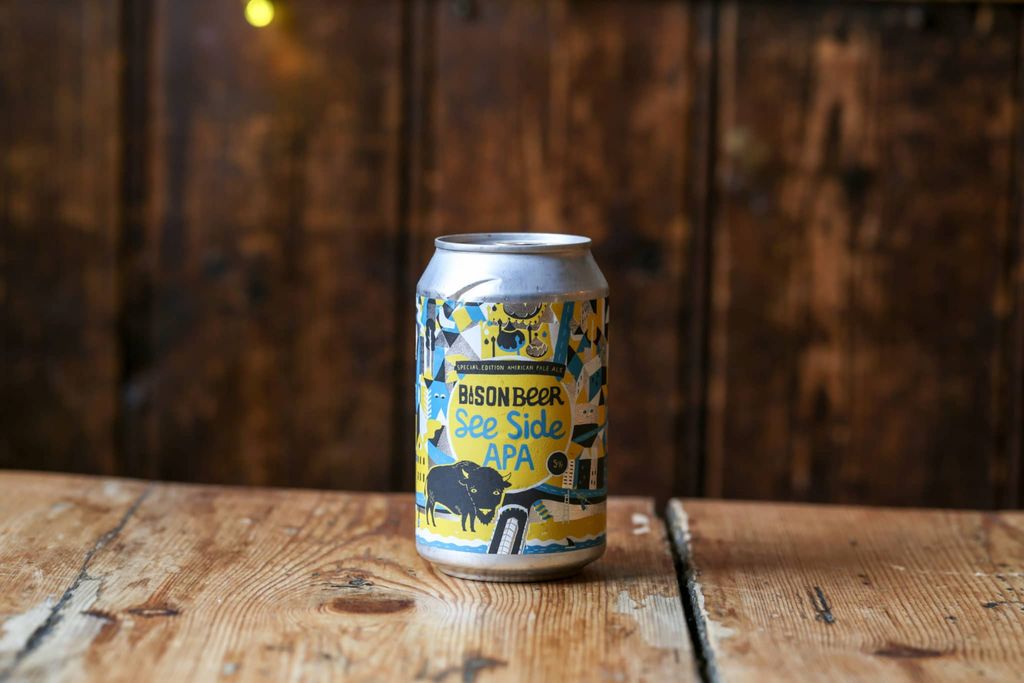 Beer, amongst many other things, is one thing The Urchin does very well. With their own microbrewery in the basement, there are five craft keg taps, four cask pumps and over one hundred bottles and cans to choose from, The Urchin arguably has one of the biggest selections in Brighton and Hove. Enjoy the beer with deliciously paired and expertly cooked shellfish and seafood dishes, one of our favourites being their own oyster stout and a plate of rock oysters.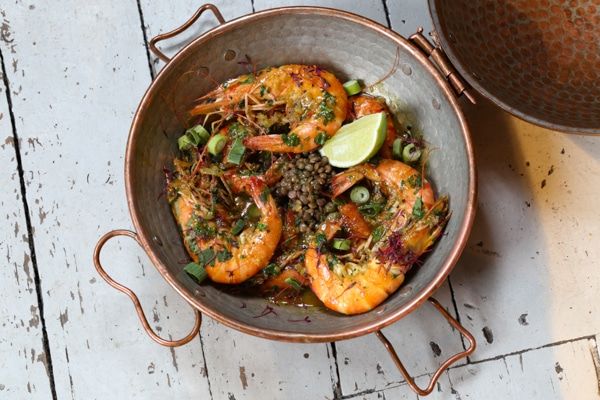 The team at Curry Leaf Cafe are proud to boast one of the best craft beer lists on the restaurant scene in Brighton. At all times, they serve four different craft ales on tap for customers to enjoy, as well as a vast selection of cans and bottles too. Breweries are chosen on a what is best at the time basis, meaning a great selection is always on offer often showcasing lesser-known craft breweries to the beer-loving Brighton crowd.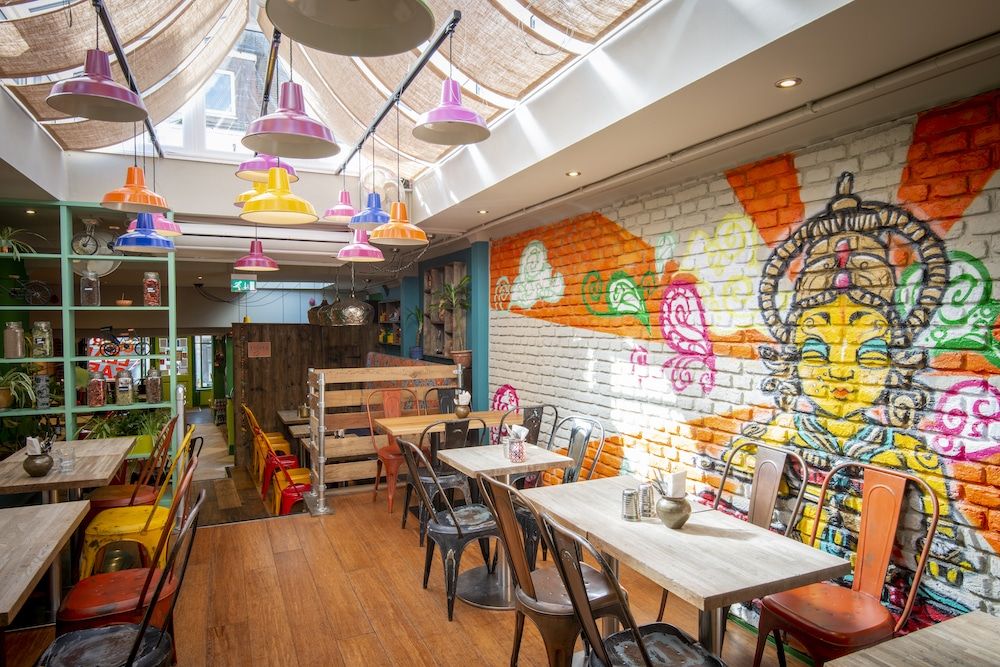 If you want to get beer that has been brewed in the city directly from the source, then look no further than the Brighton Bierhaus. This city centre pub is the taproom for local brewery Brighton Bier. The award-winning brewery has been one of the success stories of Brighton's beer scene and the Bierhaus is the latest feather in their cap. The brewery saved the pub from being turned into flats and have created one of the best places to drink anywhere. Not only can you get brewery-fresh Brighton Bie, they also source superb brews from top breweries from across the globe. With regular events and tap takeovers to look out for, this pub is a must for any serious beer aficionado.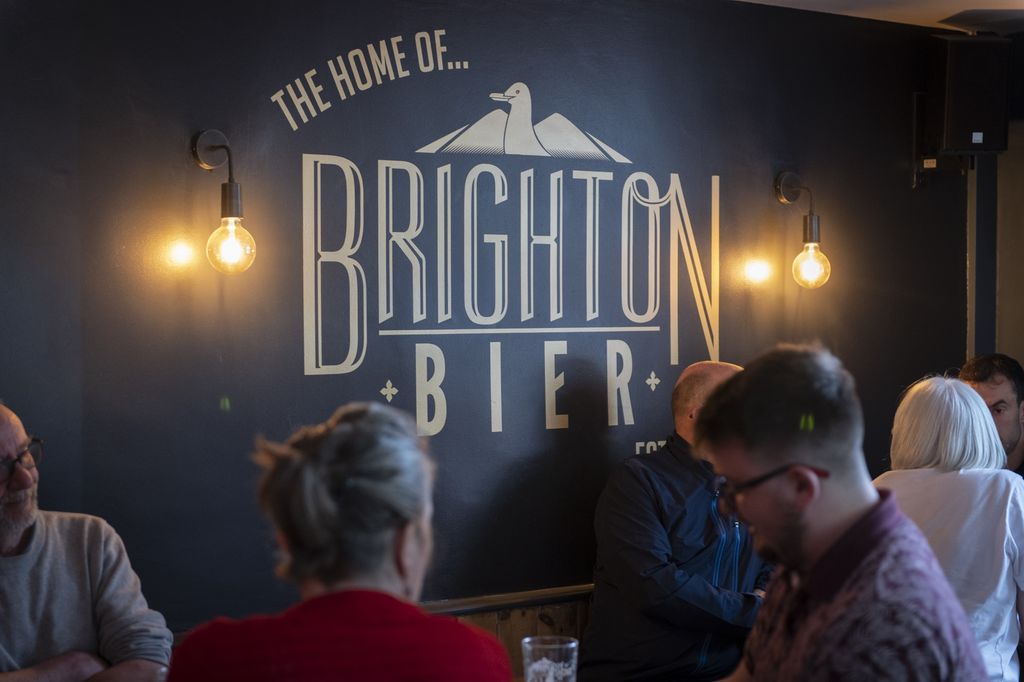 Laine Brew Co stock the bar at the Freemasons, Hove. Guests can expect all the best signature beers, real ales and beverages from the populer brewery. Beer lovers will be familiar with the tasty beverages produced by Laine Brew Co, their easy palate pleasers are among some of the favourites in the city. Here you'll find their signature IPAs, pales and there's always something more exotic for those of you with more explorative temperament to try.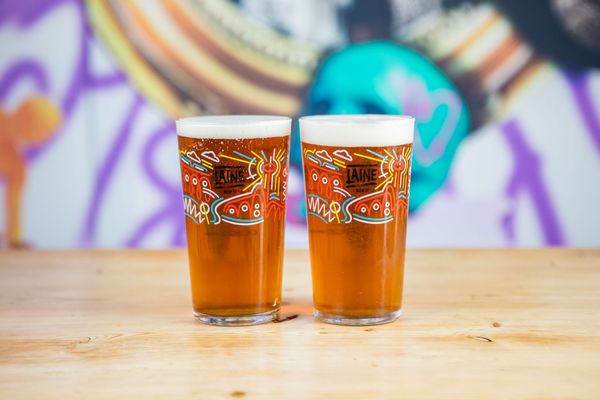 Since re-opening in 2017, The Pond has become a real destination pub for serious beer fans. An ever-changing line up of the best craft beers around keep things fresh, and their signature Pond Water brew is a popular choice. A relaxed vibe and central location mean that this is a very popular venue that is open 7 days a week from 12 till 12. When it comes to the food, you will be treated to some glorious street food delicacies. The mainstay are currently Baby Bao who have their own cult following in the city. Matching craft beers and street foods is a masterstroke and one that is serving The Pond very well.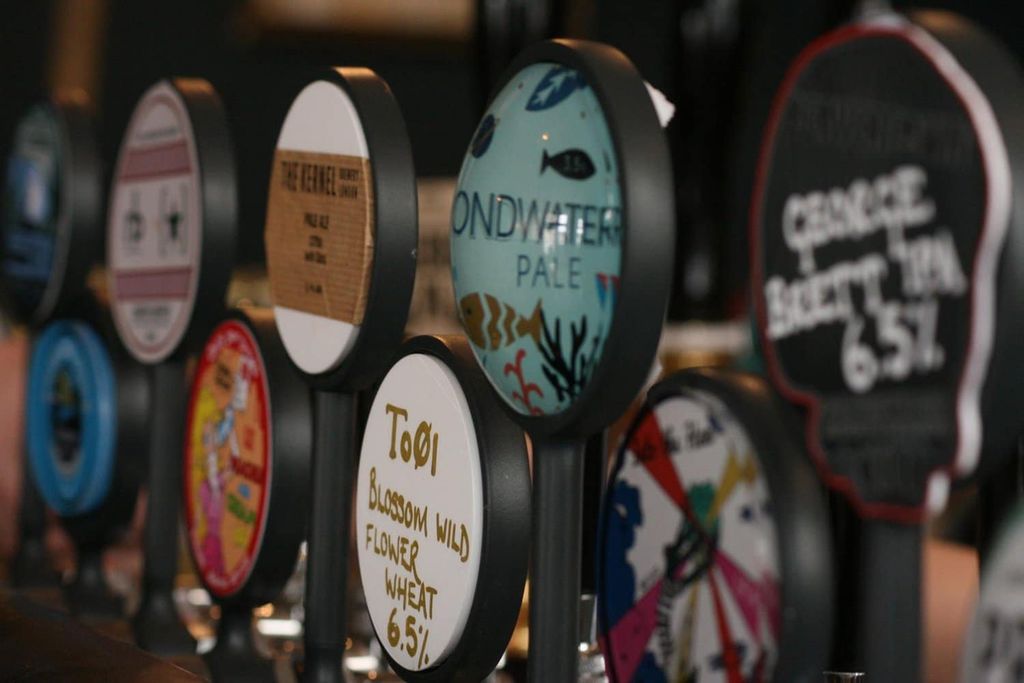 Bison Beer have become synonymous with craft beer in Brighton. Their bottle shop on East Street in the centre of the city is a favourite haunt for beer heads far and wide. The second premise in Hove, also doubles up as a taproom and bar and most recently Bison has teamed up with Humble Plates to open their third venue on North Street. All venues showcase craft beer at its best, with some of the reputable breweries in the country available to try. Bison also brews their own beer, collaborating with venues around Brighton.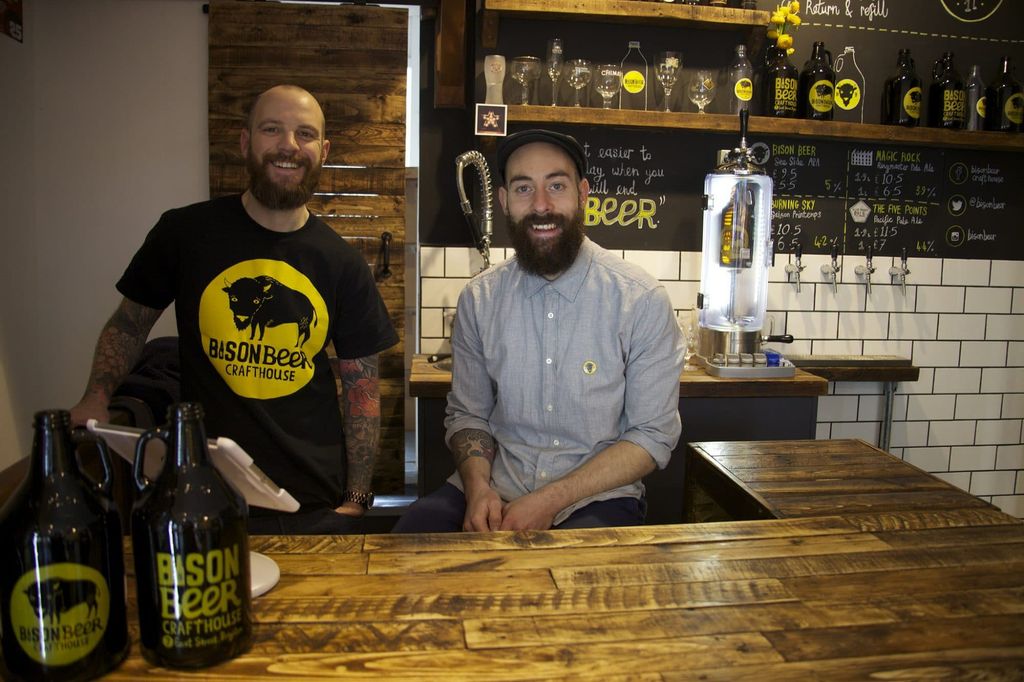 The Sussex Ox located near Polegate is a short 25 minute drive from Brighton and boasts the best selection of beer in the area. Real ales and craft beer feature heavily on the pubs drinks menu with an emphasis on local breweries and start-up projects. With a six tap keg craft ale selection, or a 4 pump cask selection there is something for everyone's tastes. The beer garden is arguably one of the best in Sussex with stunning views of the South Downs, we can't think of a better way to enjoy a pint!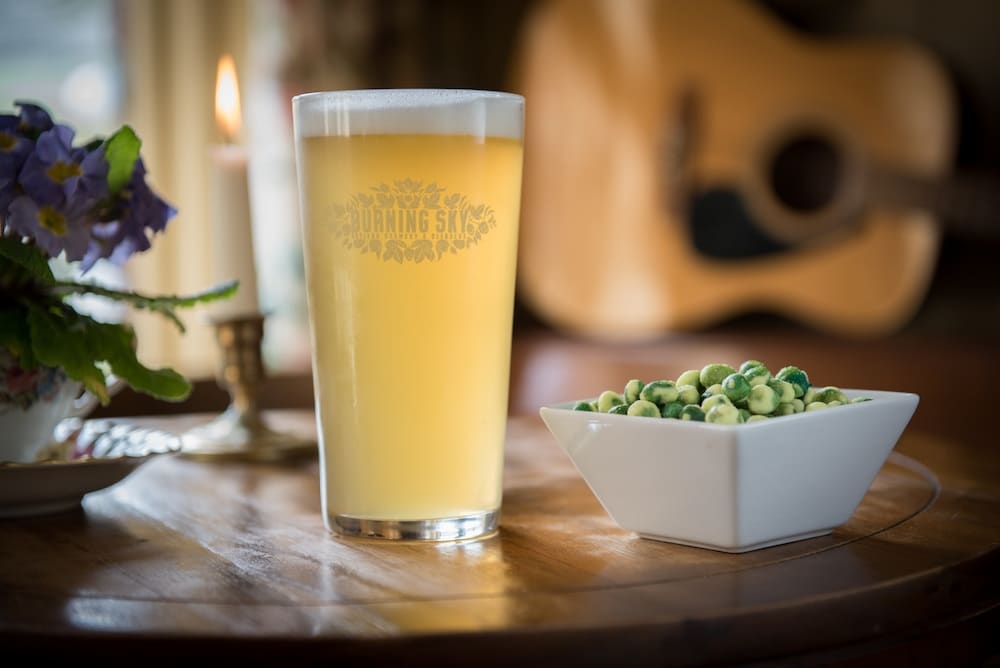 Tucked away at the foot of the picturesque Devils Dyke this country pub is packed with all the picture-postcard charm that you could ask for. Situated in a rustic cottage style building there is a little more than meets the eye thanks to a bar stocked with a modern selection of ales and craft beers. Their annual craft beer festival has given The Shepherd and Dog a reputation as the best country craft beer pub in Sussex. Popular with locals, dog walkers and pretty much anyone who has stumbled across it, The Shepherd and Dog is a fantastic country pub that is just on Brighton's doorstep.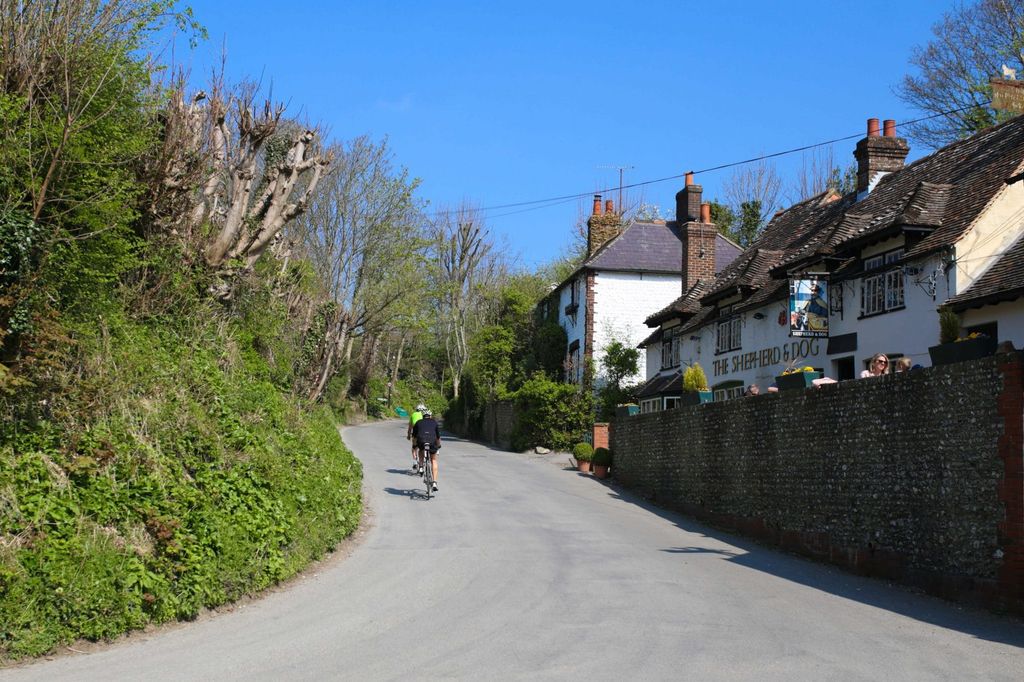 The World's End
This London Road pub has long been popular with the student population of Brighton thanks to its variety of games and big screen TV for sports. There is much more to The World's End than this. A great selection of craft beers makes this a great pub for beer lovers and some excellent BBQ food is ideal to wash it down with. This large pub is a lively and fun venue that beer lovers will instantly fall for. They have recently upgraded their gaming area adding VR booths and a radio-controlled car race track. It may not be everyone's cup of tea, but for those that like to mix their beer with a shot of gaming fun The World's End is not to be missed.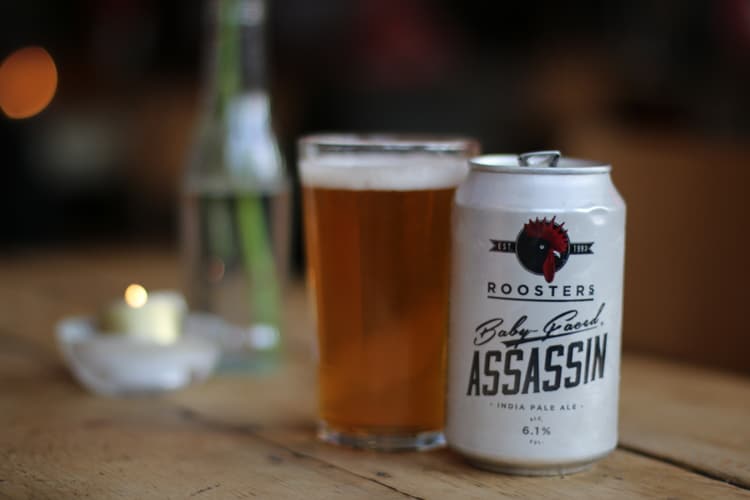 If you are looking for a central Brighton pub with all the charm and character of a village Inn then The Basketmakers Arms is the pub for you. With a long and distinguished history in the city The Basketmakers has been one of Brighton's top pubs for some time. The Fullers backed pub serves the best pint of ESB in the city and the cellar is regarded as one of the best kept in Brighton. With superb food and an atmosphere that is both cosy and lively at the same time, this Brighton boozer is one to watch the hours melt by in the company of good friends.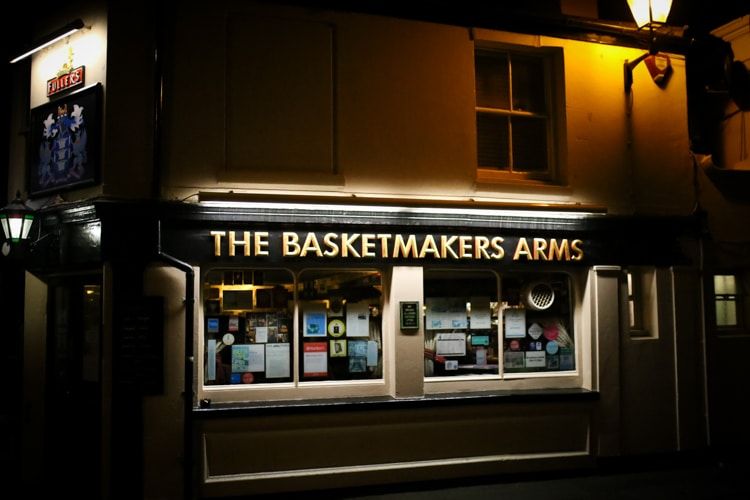 This vast pub on the corner of Preston Circus has gone through quite a transformation in recent years. The Hare and Hounds is a lively and vibrant venue for those seeking a good night out. With a wide range of craft beer, ales and ciders and excellent food courtesy of The Little Blue Smokehouse, there is a lot going for this place. As part of the Indigo pub group, the beer selection is varied and The Hare and Hounds take particular pride in their Meantime lager. This is a pub that caters to the needs of the many combining great food, beer and even an upstairs music venue.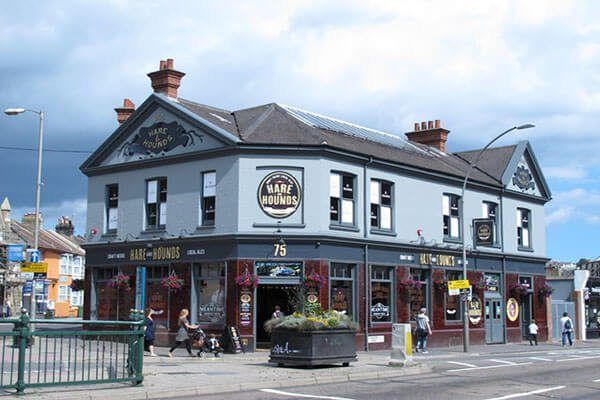 This is a pub that could have a strong case for its own blue plaque given that it is the birthplace of Sussex brewing legends Dark Star. Now that the brewing process has moved to slightly more spacious surroundings, The Evening Star is back to being a great pub with a solid selection of Dark Star beers and a strong supporting cast of UK craft brewers. Ideally situated close to Brighton station, the pub has a strong community of real beer fans who appreciate the well-kept ales and ever-changing lineup.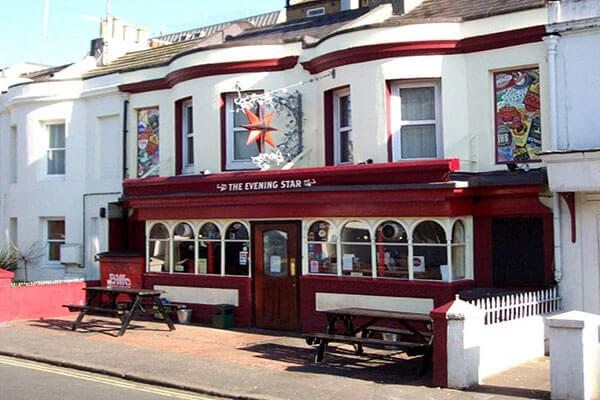 Located just north of Henfield, this traditional style pub welcomes the whole family (including the dog!). With plenty of space and a delicious menu specialising in freshly baked pizza we think this is a venue that will please the kids and adults alike! The Bull is popular for it's freshly made to order pizzas that are stone baked in a traditional oven. With over 20 different toppings to choose from, you can mix and match to your heart's content! If pizza isn't your thing then you could go for a pasta dish or one of their burgers with homemade coleslaw… or maybe skip straight to dessert! The spacious beer garden is an ideal space to dine al fresco during the summer months or just to relax & enjoy a drink.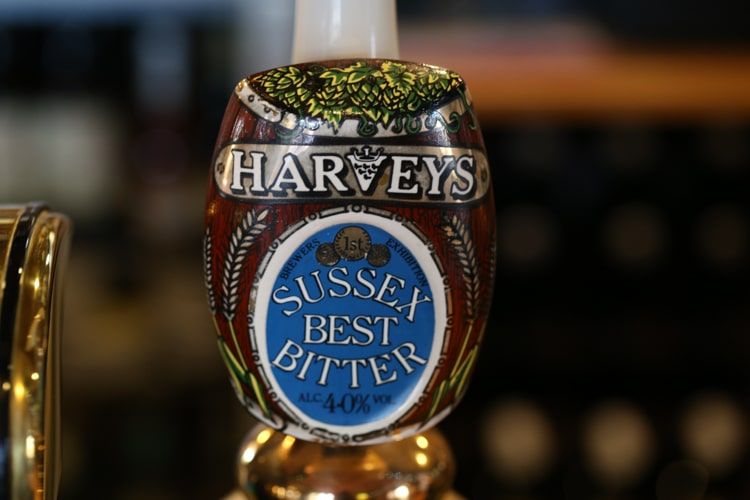 This pub is the perfect example of a modern yet traditional British boozer. Walk inside and the rugged and honest interior and well-stocked bar make it feel like the sort of local pub you would want to have on your doorstep. Look a little closer and you will find an exceptional selection of real ales, ciders and an ever-changing range of kegged craft beers. This is down to the fact it is a fantastic pub run by proper beer lovers. With regular tap takeovers and top-notch food, the Brighton Beer Dispensary is a pub that shows that you can be modern in terms of your cellar, but still retain the character that makes British pubs the envy of the world.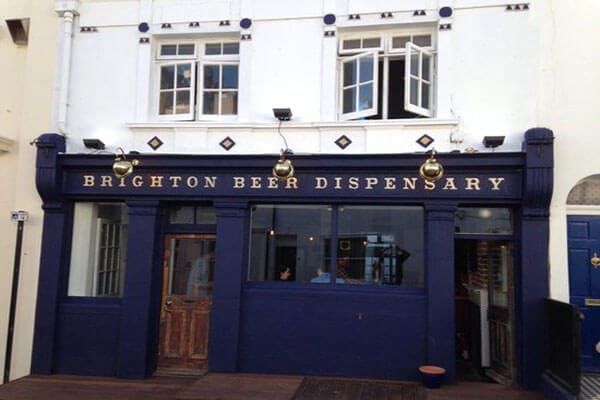 If you are looking for a friendly atmosphere, great ales and no unwelcome distractions then The Watchmakers Arms is the place for you. East Sussex's only micropub and Hove's best-kept secret, The Watchmakers Arms serves an ever-changing menu of five cask ales, five ciders and Sussex wines. Never heard of a micropub before? Then all you need to know are the four main rules; no Music, no TV's, no electronic devices and no lager. Micro pubs are all about conversation, community and atmosphere; and The Watchmakers Arms has all three in abundance.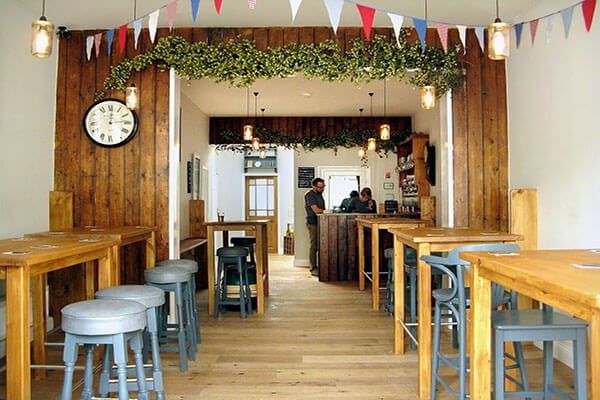 The much loved Hove based pub has re-opened its doors under new management this year, with a fresh yet nostalgic look. Serving great food such as pub classics and Sunday roasts, delicious drinks with a fantastic range of gin, all accompanied with friendly staff and good music. What more can you ask for! Serving the newest craft beers along with the all-time favourites in the form of keg, cask, bottle and can.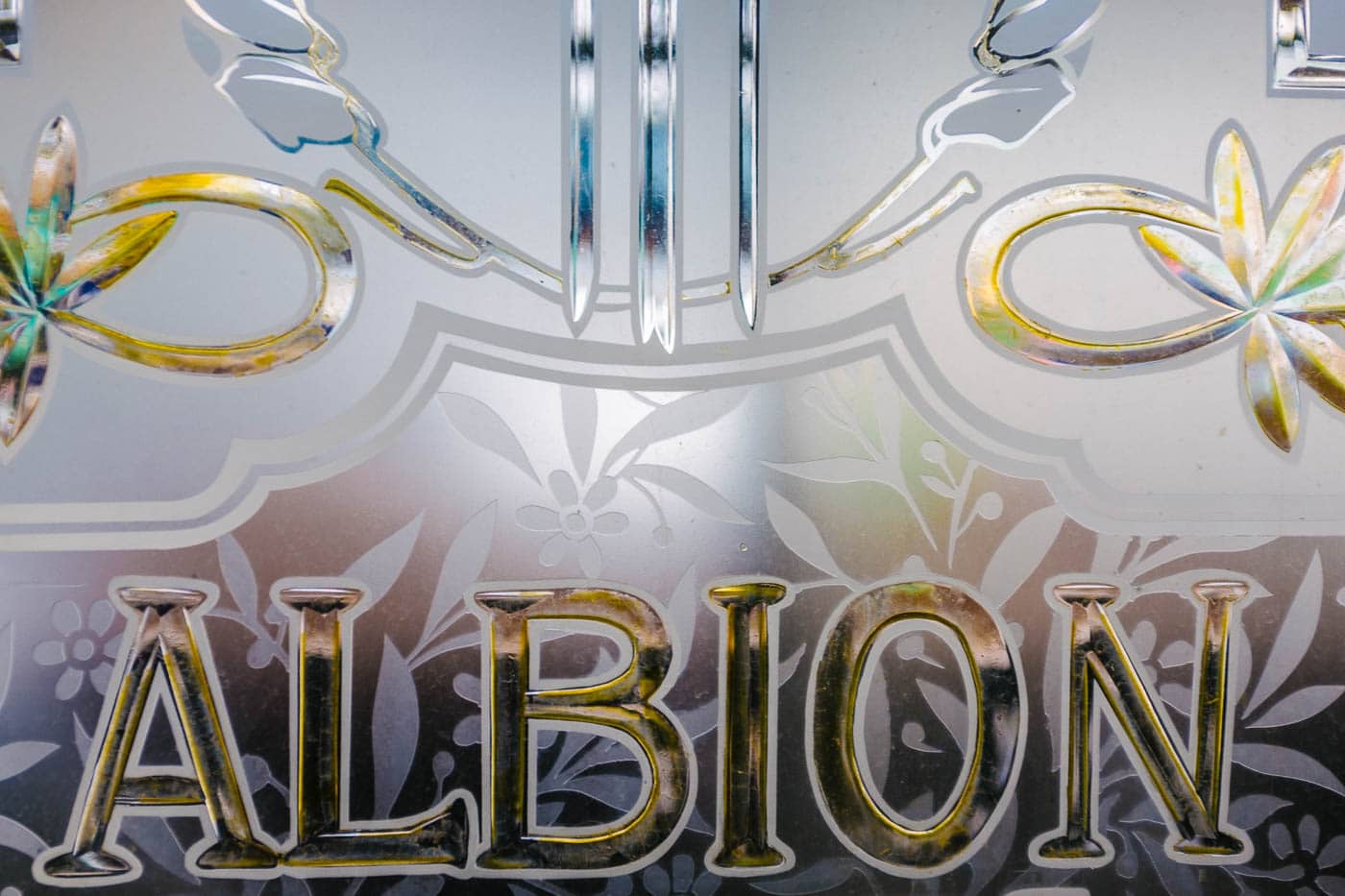 The Revelator is situated on Western Road, not far from the town centre and Hove. With an American Southwest theme running throughout the venue, you'll find plenty of Southern American food on the menu and along with bourbon whiskey and beer. Their epic collection of craft beer including seasonal brews gives you a great choice. The Revelator also has a pretty good selection of draught including the beloved Brighton favourite, Laine Brew Co. Ripper session IPA. There's also plenty of cans & bottles to peruse too, including Einstok Icelandic white ale and many more!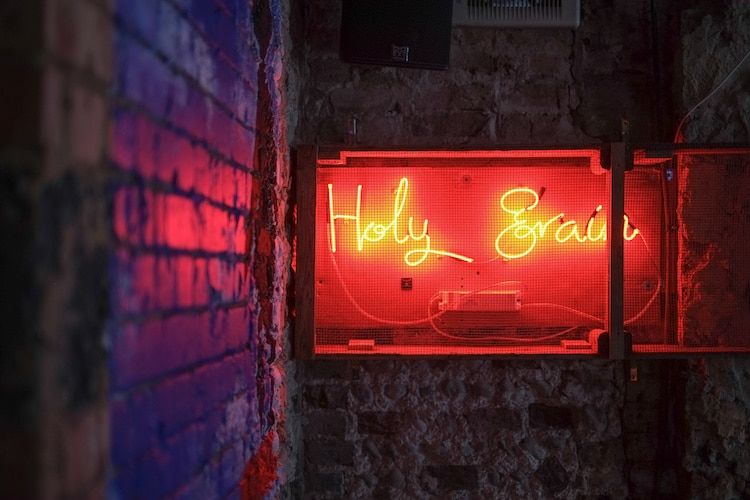 If you are looking for a pub steeped in Brighton history then The Hand in Hand in Kemptown is right up there. This small and quirky pub has housed a microbrewery since 1989, and it is believed there has been a pub on this site for the last 150 years. This was the home of Brighton Bier for some time as well as the Kemptown Brewery which has recently been reborn as the Hand Brew Co. This is an excellent little pub that has a great selection of ales, craft beers and ciders that complement the superb atmosphere and décor.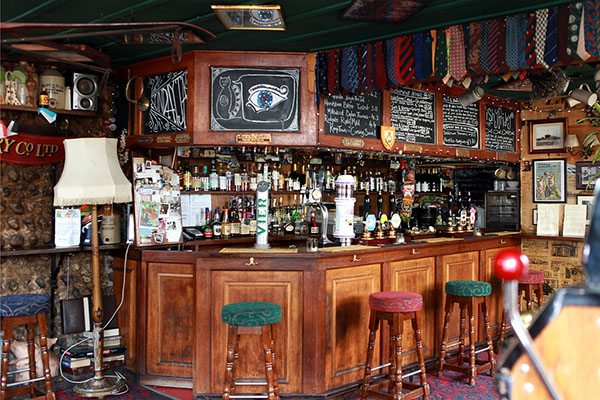 This large Brighton pub is the home of the Laine Brew Co who have recently built a new brewery on the outskirts of the city. What this means for the punter is a huge selection of ales and craft beers at your beck and call and plenty of room for you and your mates to enjoy them. The pub hosts regular events and club nights making for a real party atmosphere with excellent beers to keep the party going.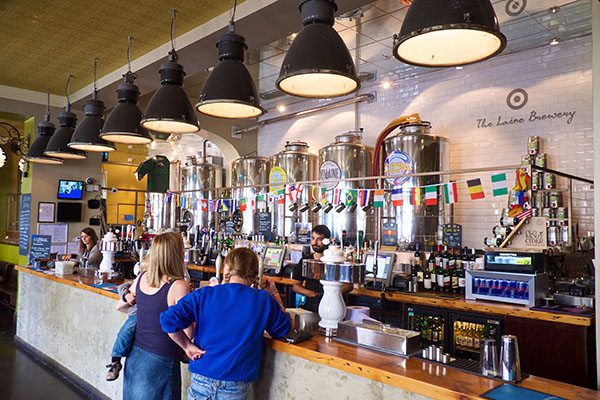 No prizes for guessing where these guys focus their attention. With 27 pumps serving up a raucous range of kegged and cask ales this is a serious haven for been lovers. With a clear pricing structure that, in some cases, reaches eye-watering levels there is a lot to learn about beer at the Craft Beer Co. Given the variety of beers available, we can even forgive them for being a London chain, just.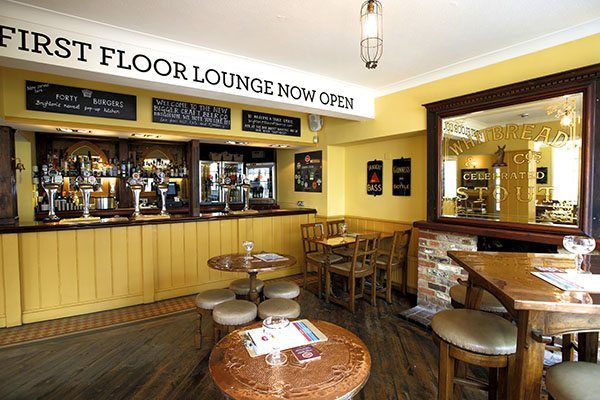 This super cool Kemptown bar has been serving up craft beers since they first hit our shores. This is the sort of bar that attracts the more interesting members of our community. With its dark wood, deep coloured fabrics, heavy curtains and sumptuous downstairs snug you can easily lose a few hours in here. With an enviable selection of beers, spirits and cocktails, The Black Dove, is a venue to kick back with mates and enjoy some great drinks and tunes to match.