Gluten-Free Restaurants in Brighton and Hove
Brighton and Hove especially, is superbly equipped to cater for all the main dietary requirements – dairy, vegan, vegetarian or gluten intolerance. Here are our recommended gluten free restaurant and café options in Brighton and Hove with reviews where possible.
Meet our Gluten Free Reviewer, Chloe
I first found out that I was intolerant to gluten in 2011, I was having a lot of digestive problems, felt anxious and tired all the time and became quite run down. Someone suggested that I cut out wheat, which as a food lover I immediately thought it was a tragedy – so many good foods that I would miss out on! I eventually gave it a go, and I felt amazing. No more anxiety, I had loads more energy and the digestive problems virtually disappeared.
It took awhile to adjust to a gluten free diet, but now I find it easy, and I enjoy helping others through their journey.
Restaurants are now becoming more and more aware of peoples intolerance's and allergies and their menus are definitely starting to reflect that!
Aqua, Italian
Lewes-based Italian restaurant Aqua, has a whole separate menu dedicated to being gluten free. There's plenty to choose from such as risottos, salads, grills and lots more! You can visit Aqua any day of the week and even have a 241 Bellini for your perfect Aperitivo!

Purezza, Vegan Pizzeria
Purezza is owned by a lovely Italian and English couple who moved down from London to open up their dream. As Brighton is renowned for it's great vegetarian and vegan community, cafes and restaurants, they thought that it was the perfect city to start sharing their exciting vegan recipes and dishes to the UK. Available for takeaway too.  
1847, Vegetarian and Vegan
Named after the year the Vegetarian Society was formed, 1847 specialises in quality, locally produced vegetarian, vegan & gluten free dining within their North Laine restaurant.  The basement also houses a super-chic bar area named Dandelion, serving botanically-based cocktails where clientèle can have an aperitif before dinner or just drop in for a drink.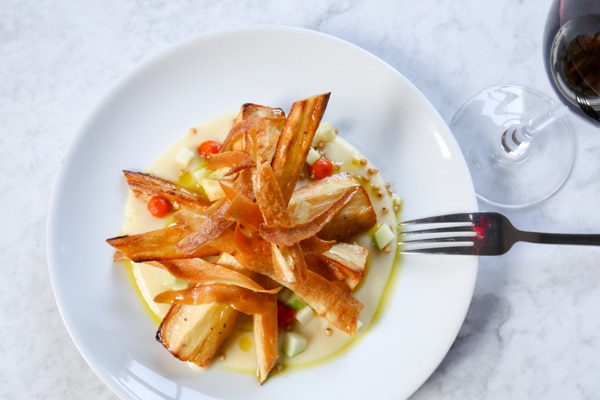 Rootcandi, Vegetarian & Vegan
For anyone that believes vegetarian is all lentils, brussel sprouts and broccoli – they need to come back down to mother nature's earth and visit a quaint tapas place called Rootcandi. A great addition to the buzzing Brighton's vegetarian scene, Rootcandi is a plant-based, vegan restaurant with out of this world flavours and textures.

Yes it may be a wine bar, but did you know they do fantastic sharing platters? Perfect for a light bite before heading out and about, Ten Green Bottles is a super choice for those avoiding gluten as they can offer GF crackers with all their platters and their cheeses and meats are naturally gluten free. We particularly like the Per Las blue cheese served with honey and walnuts…

Now proudly 100% gluten free, The Creperie is a great option for breakfast, lunch and dinner. A chic alternative to the traditional seafront fish 'n' chips and ice cream; The Creperie brings a touch of continental je ne sais quoi to Brighton beach along with great value.

Located just north of Henfield, this traditional style pub welcomes the whole family (including the dog!). With plenty of space and a delicious menu specialising in freshly baked pizza we think this is a venue that will please the kids and adults alike! Kid's are well catered for with a separate menu featuring mini pizzas, pasta dishes (including a gluten free option) and salad bowls.

Love a good burger but can't eat the bun? Never fear as Lucky Beach offers gluten free buns for just 75p extra, and plenty of gluten free menu options to fill your hungry boots. We're particularly enamoured with the salads – not just your average lettuce job but chock full of seasonal gems such as Fenugreek scented char-grilled chicken, crispy chickpeas, roasted cauliflower and pomegranate. Staff are happy to advise on what's GF whilst you sit back, chill out and enjoy the view!

Located in Hove and serving very tasty southern Sri Lankan food. Speak with Dimithu the owner or a member of their team and learn about how most Sri Lankan food is gluten-free anyway (among other incredible health benefits). Food does not come much healthier than this, with important Ayurvedic properties which compliment certain treatments of food allergies.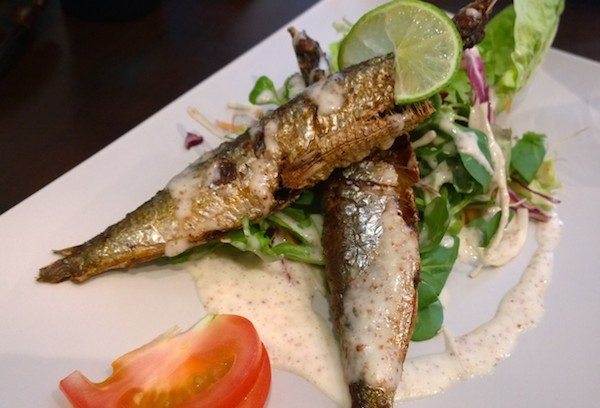 On the second Thursday of every month, Head Chef, Patcharee, holds a gluten free vegetarian feasting night at Limes of Lindfield. Serving no less than eleven tasting dishes inspired by her home country of Thailand, with accompanying wines, the menu is completely vegan.

The food is outstanding, and great value for the quality, it's at the higher end of the casual dining price range, but when you look at the precision and care that is put into each dish, the value is there. Using quality ingredients all the way through their food and drinks menu and it brings us an LA style Indie Coffee House, mixed with the vibes of a New York Bar and Diner.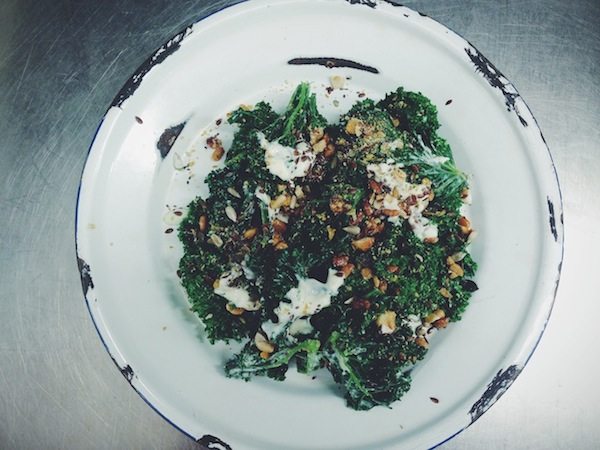 Eatalio, Italian Street Food
Eatalio is located on Queens Road, about a 5 min walk from the station near Brighton's clock tower. Inspired by the simple yet healthy food served from the street carts in Italy, Eatalio provides affordable, grab and go food for breakfast, lunch and dinner.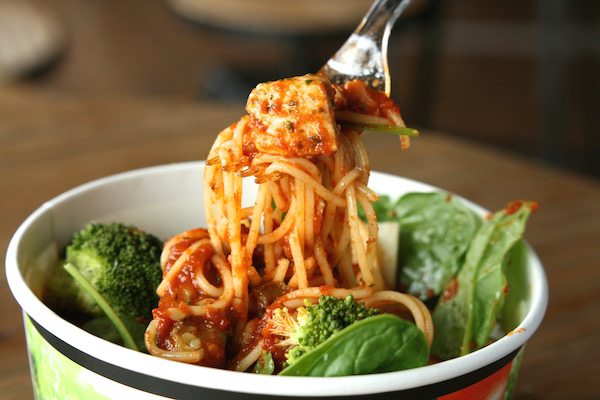 The Chilli Pickle is a nationally recognised Indian bistro adjoining the glamorous MyHotel on the popular Jubilee Sq in Brighton. The Chilli Pickle caters extremely well for gluten free dining, in fact most of their menu is suitable for gluten free dining, vegans and vegetarians. All food is cooked fresh to order – communicate any allergies on arrival.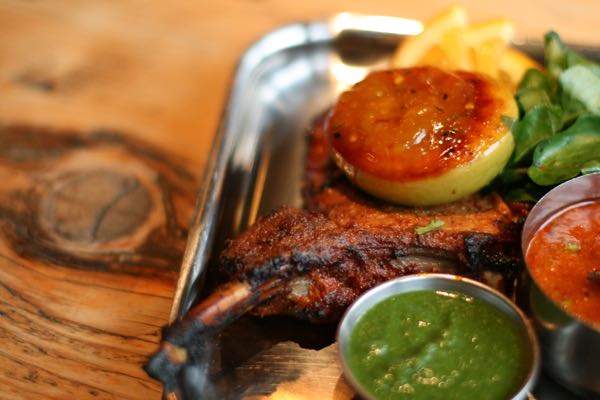 Situated a short drive outside of Brighton, The Oak Barn and Restaurant is a great spot for getting away from the city and chilling out. Serving a seasonal menu full of traditional British fare they are keen to cater for those who are gluten free, adapting dishes to be suitable and offering gluten free bread. The perfect location for a Sunday stroll and lunch.

Clean Eats and Protein Treats. Eat Naked are set in the heart of Brighton's Lanes, serving organic clean eating & vegan deli foods, cold pressed juice & nut milks, clean treats, Climpson & Sons coffee, and quintessential loose leaf tea. Eat Naked truly believe in a nutrient dense, well-balanced diet and whole foods that nourish the body and have super health benefits.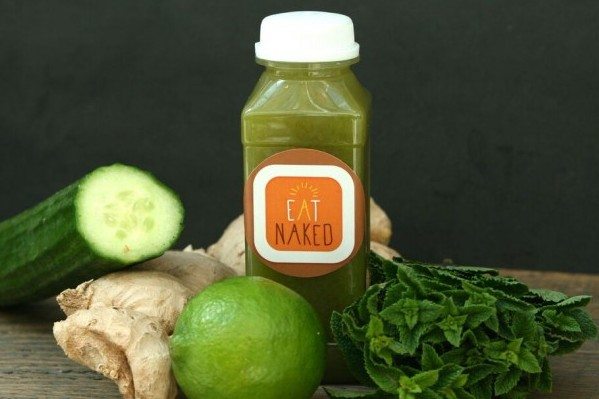 The Restaurant at Drakes is an award winning restaurant providing sumptuous cuisine and fine dining in the heart of Brighton.. Andrew McKenzie is a wonderful chef who creates inspiring rosette winning dishes. Why not try their super glam cocktail bar for a pre-dinner drink and stunning sea views? One of the top ten Restaurants in Brighton.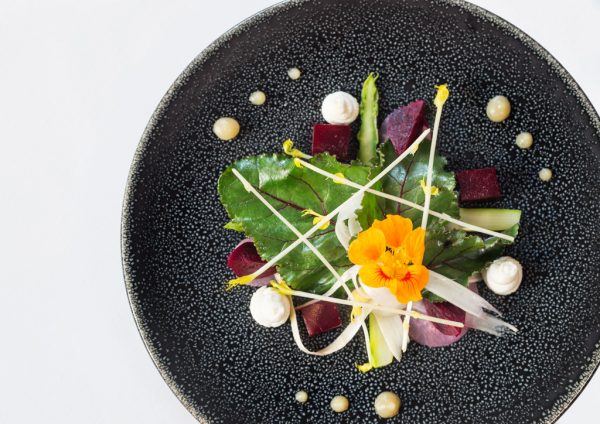 Grow 40 delivers a French-British affair in a relaxed and cosy atmosphere. You can pop along for a glass of wine and a shared charcuterie board, or settle in for a 3 course meal. Grow 40 is an exciting place to dine in the North Laine area of Brighton, just on the corner of Kensington Gardens.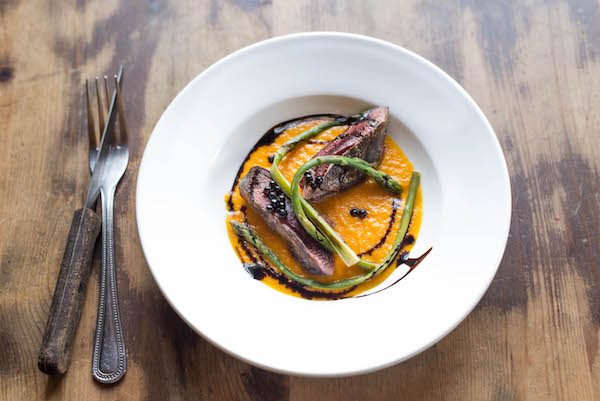 Head Chef and owner, Douglas McMaster spent 6 years cooking in some of the U.K. and Europe's best restaurants including St. John and Noma. The lunch and evening tasting menu provide an opportunity to see what can be done with seasonal and foraged ingredients.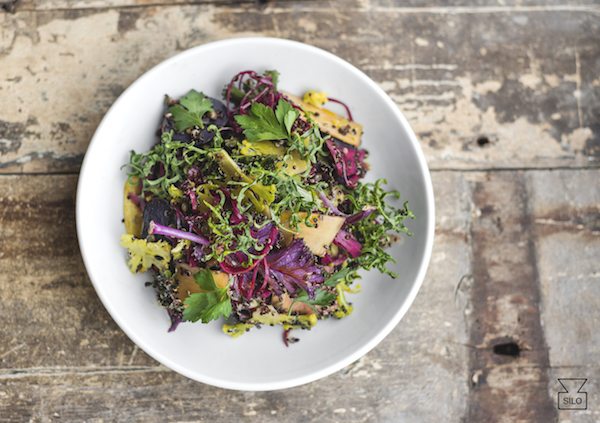 At Morelli Zorelli they lovingly make their sourdough every day on the premises using a 150 year old sourdough starter all the way from Sardinia. Luckily for those who are intolerant, they are now offering Gluten Free pizzas, topped with their original high quality imported ingredients from Italy. Sit in the comfortable restaurant in Hove or choose to takeaway.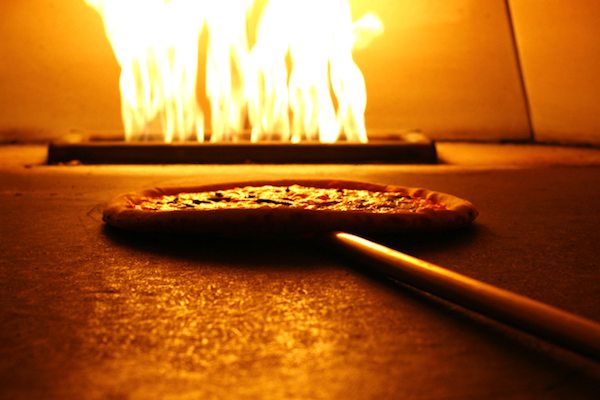 Langelee's is on London Road and a great place to go for breakfast, lunch or dinner. Serving British classics with a South African twist, their Bunny Chows are a Durban street food favourite to try! They have a superb selection on their menu catering to many dietary requirements including gluten free.

Chaula's serve authentic Gujarati cuisine which is typical of North West India. With secret recipes that have been passed down from Chaulas mother and grandmother, there is no wonder that this venue has a reputation for quality and tradition. Most of their menu is gluten free.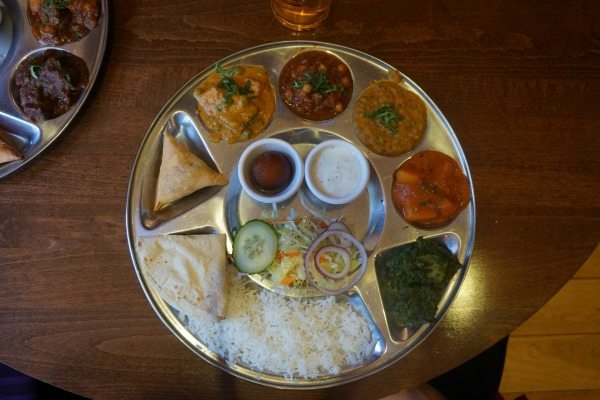 Moksha Caffe was built around a passion for excellent coffee, great cooking and a skill for professional baking. There are quite a large variety of cakes and sweet treats that always provide at least one gluten-free option. There are also gluten-free homemade soups, salads and jacket potatoes on the menu daily.

At the Bali Brasserie they are very proud to be able to offer gluten free dining as well as dairy free, vegetarian & vegan dishes. Even on their set menu, The Indonesian Rijsttafel (The Rice Table) they can adapt the menu to cater for most allergies and dietary requirements. Anything is possible at the Bali Brasserie and there is always something for everybody!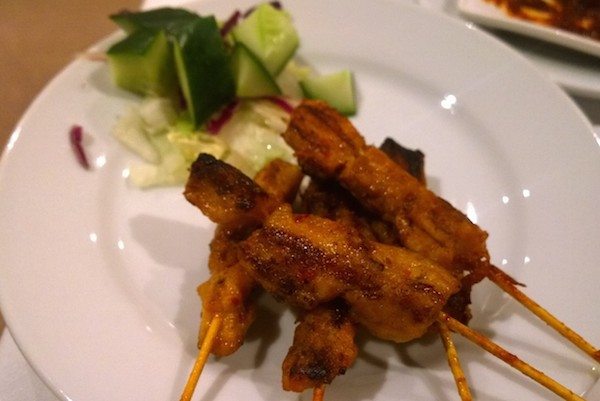 Virtually everything on their menu at V&H Cafe comes, or is available, gluten-free. V & H provide wonderful gluten-free bread that is miles apart from your processed shop bought stuff, as are the breakfast muffins that give you all the extra incentive you need to indulge in a Benedict, Florentine or brunch muffin.

24 St Georges specialise in providing a relaxed and informal dining experience, using fresh and local ingredients in a way that could easily be served in a formal fine dining environment. 24 St Georges comes highly rated and is a regular in the Restaurants Brighton Top Ten. Gluten free dishes are  well catered for – as our gluten free expert discovered!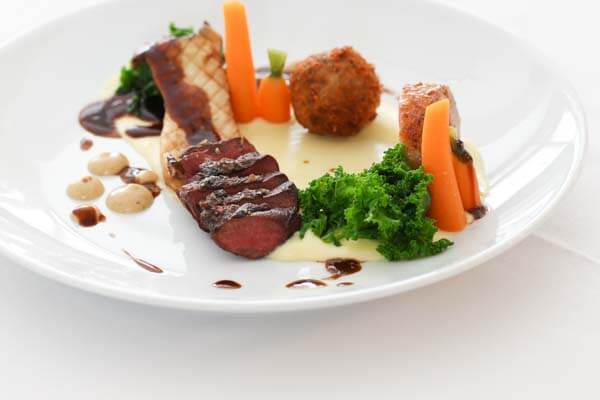 Gluten free dining at Indian Summer has been a regular offering for a number of years and this is why it is rated very highly among gluten free diners. Ideally positioned in central Brighton in the South Lanes, Indian Summer is brought to you by Minesh Agnihotri and Byron Swales and has had a great reputation in the Brighton restaurant scene for over ten years.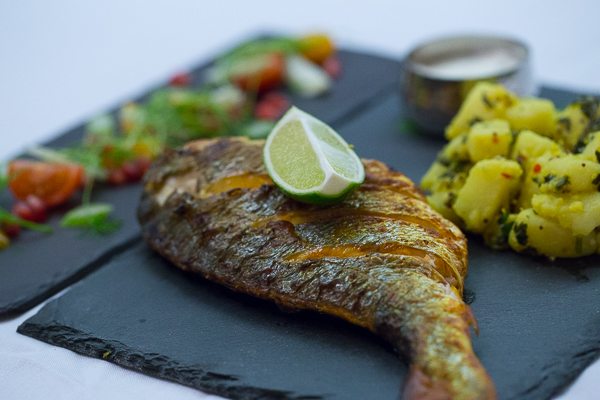 Al Duomo understands the dietary issues facing their gluten free customers today so offer a wide selection of salads and dishes for all palates as well as vegan and vegetarian options.  They also have gluten free pasta which can be enjoyed with any of their delicious sauces.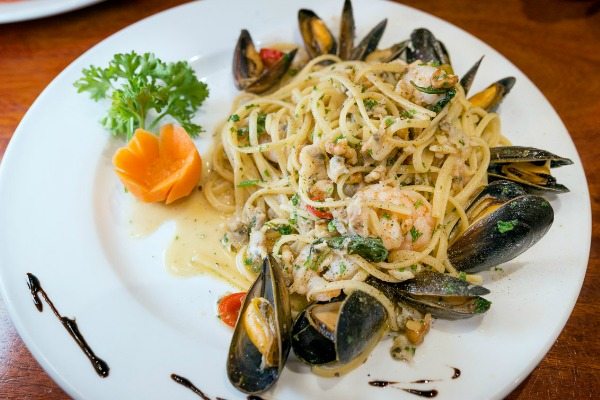 Most of the burgers on the menu at Coggings and Co are made to be gluten free, so you shouldn't miss out on any of the combinations. They have even made the rarebit gluten free in one of the burgers . Expect top notch service, local produce, and a welcoming environment to eat some of the best burgers in town.

The Chimney House serves outstanding food, a great selection of quality drinks and it ticks many boxes as an unpretentious, rustic, retro and a good all round pub! The Chimney House in Brighton is situated just north of the Seven Dials and the Old Shoreham Rd and east of Dyke Road.

Terre a Terre is multi award-winning and caters for vegan and gluten free diners on a daily basis. Terre à Terre is Brighton's iconic acclaimed restaurant where vegetarianism is more about indulgence than abstinence. Find out more about their exciting approach to food just here.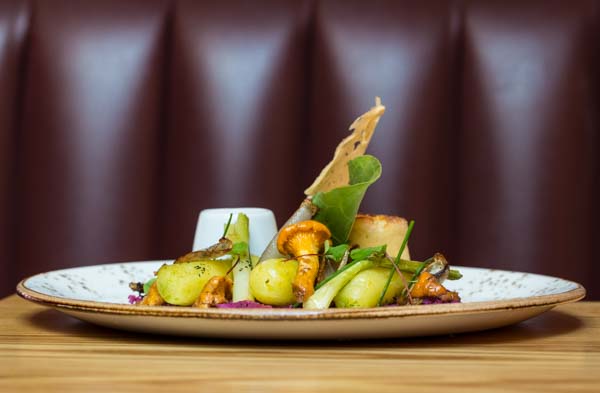 The food of South India is renowned for being lighter, healthier and fresher-tasting than that of the North. Many dishes are naturally gluten-free, with gram (chickpea) flour taking the place of wheat in battered and breaded dishes. Curry Leaf Cafe also sells a range of gluten-, sugar- and dairy-free cakes during afternoon tea.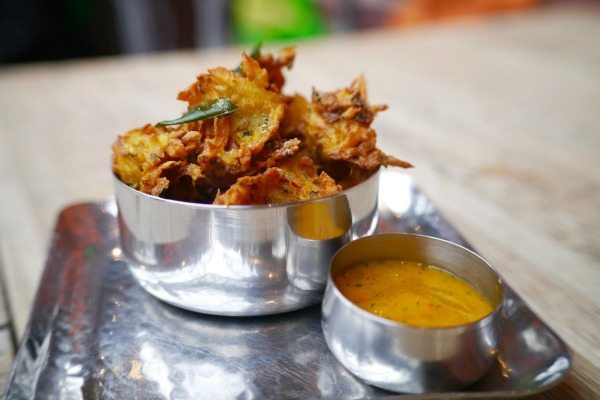 The menu at Pho is VERY gluten free friendly. They don't add gluten to any of their food, except for some dishes with soy sauce, and even that can be substituted for gluten-free soy sauce (just ask the manager!). Pho's menu is also full of vegetarian  and vegan options from sides and starters to salads, curries and pho soups.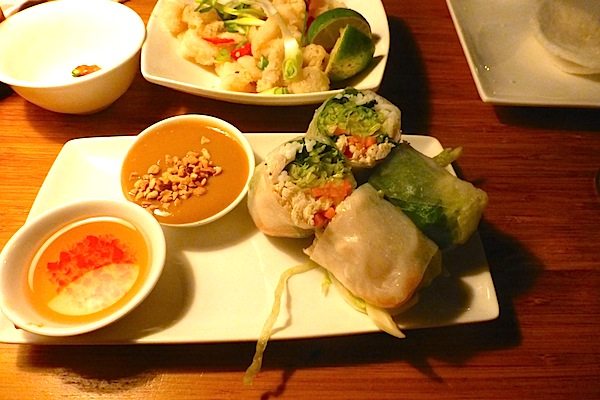 Memories of India serves traditional Indian food, offering a variety of exciting and different dishes from all over the continent. For the gluten intolerant, nearly everything on the menu is gluten free, as the majority of Indian food does not use wheat flour. There are enough gluten free options to choose from to keep you happy.

The Eastern Eye are serving up a number of spicy gluten free options for you to try. Why not try their gluten free dosa to start things off? Delivering some of the best southern Indian Cuisine we have tasted, this restaurant attracts many of Brighton's Indian residents and you won't find modified 'English versions' of Indian dishes here. One to try definitely!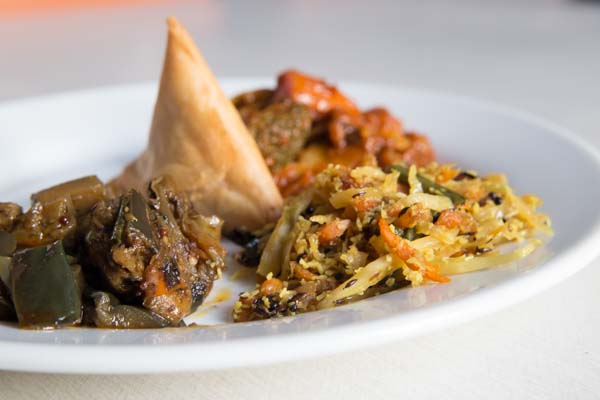 Carlo and his team are experts in looking after you with their traditional and simple Spanish menu. Gluten-free options are available here as well as delicious paellas, a Flamenco night and a wonderful tapas menu. Oh and by the way, you receive free tapas with each drink you buy. Close to Brighton pier. A Taste of Spain without the plane.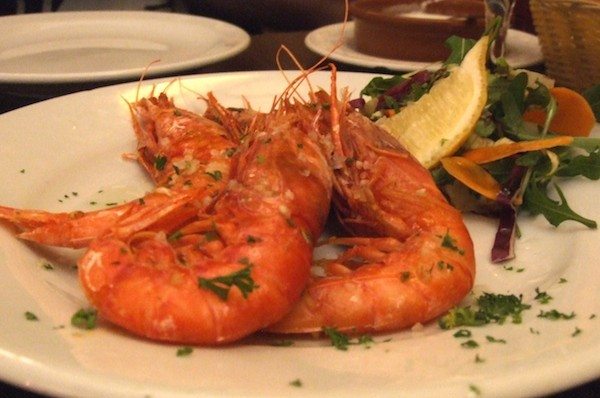 An award winning vegetarian restaurant with numerous vegan and gluten-free options available. Food For Friends were the 2012 winners of the best Brighton Restaurant at the Brighton Foodie Awards. This venue has been a popular venue in Brighton for many years and has managed to keep vegans, vegetarians, gluten-free diners very excited about their menus.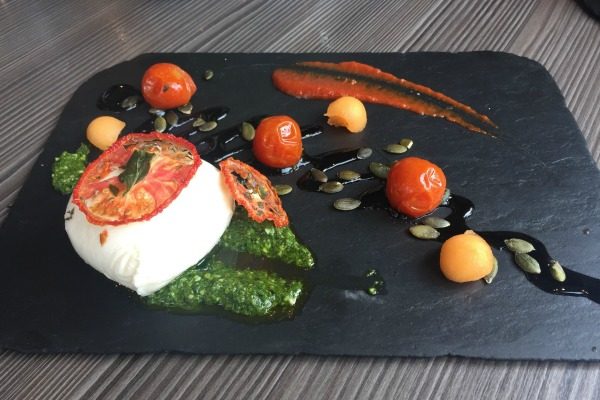 Wonderful seafood platters, shell fish, oysters, and they cater for gluten free.  No need to book in advance, just turn up. Does get very busy on weekends. One of our personal favourites. If Nigel is there, tell him the Restaurants Brighton team sent you. In 2013, Riddle and Finns also opened their second venue on the seafront Riddle & Finns II.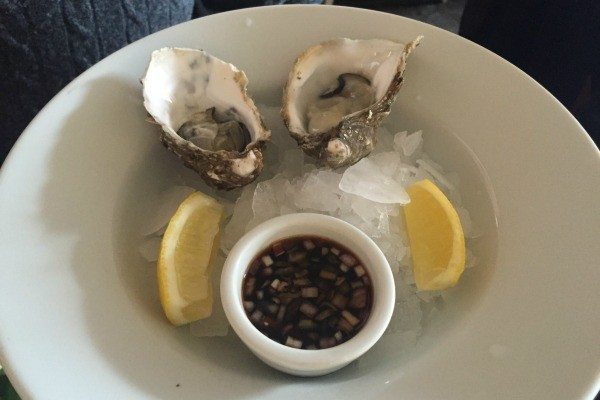 Good vibes, a no frills approach and well priced and perfected Margueritas. Carlito's has been pumping out quality food, drinks and seriously good tunes on York Place, in the up and coming London Road area. A venue with a cult following and presents a great value for money option. Celebrate Mexican food and go and try something different!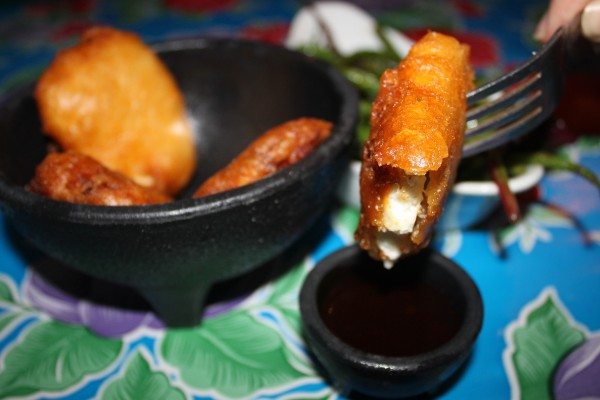 A vegetarian Cafe on Kensington Gardens which offers a great choice of hot foods – marked either vegan or gluten free. Awarded gold for 'Best Café' and Silver for 'Best Takeaway', at the Brighton Food and Drink Awards. Iydea is also recommended for a hearty, super tasty lunch or dinner; whether you are vegetarian or not, this food is sure to satisfy any diner. Gluten free dining review. 

Casual Kensington Gardens cafe with wooden tables serving breakfasts, a 'five-minute' lunch menu, plenty of cakes and some great gluten free dining options. An independent vegetarian and vegan cafe located in the Laines in Brighton. Serving up fresh, tasty food and great coffee – the home of healthy indulgence. Everything on the menu is cooked to order.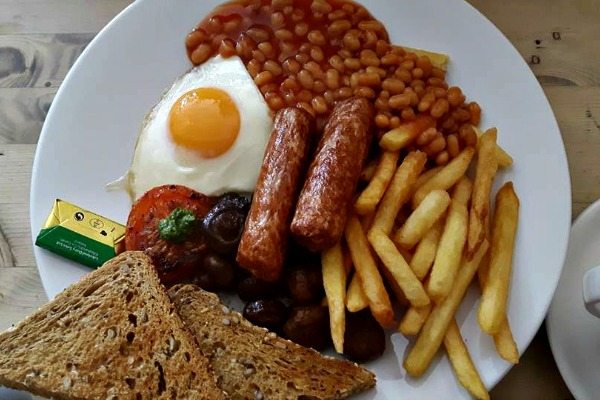 What Next?
Please let us know if there are other restaurants or cafes in Brighton or Hove which are gluten free – It would be great to add them to our list.
back to top