Book a table at these featured restaurants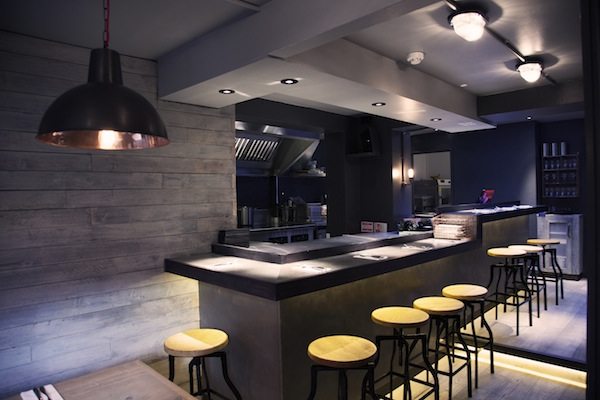 Booking a table is definitely advised at this small and perfectly formed Brighton eatery. 64 degrees was voted number 16 in the 2016 National Restaurant Awards and is as popular as it is delicious. Designed to be social, this is a great place to share some food and to talk. If there's a few of you, it's definitely worth trying the whole menu! (64 Degrees on a map)

Fancy a stylish Italian experience? Look no further than Aqua in Friars Walk, Lewes. A short walk from the train station, Aqua is ideally located for an intimate meal for two and also is the perfect venue for a large party with plenty of space for celebrations, including a outside terrace. The menu is centered around modern Italian dishes and they offer a great fixed price menu with 2 courses for £10.95 and 3 courses for £12.95. (Aqua on a map)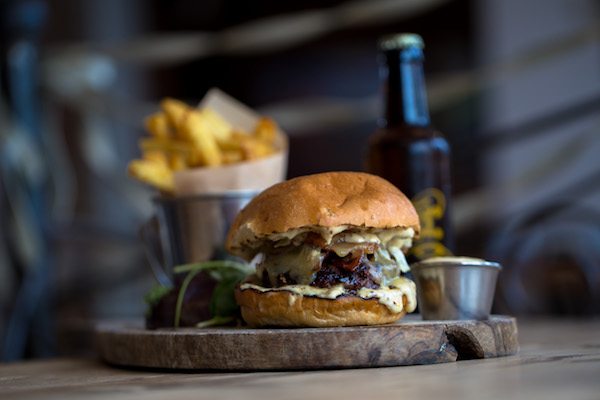 Book a table at Coggings and Co for some of the best burgers you have ever tasted. Based in the Seven Dials are of Brighton nothing at Coggings and Co is too complicated. When burgers is the only food you serve then they need to be this perfect. Lots of delicious local ingredients sourced with care. Book and enjoy. (Coggings and Co on a map)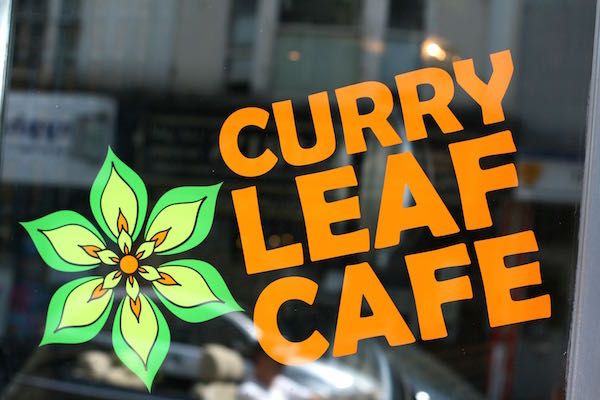 Curry Leaf Cafe is the place to book for South Indian street food. Book a table here to enjoy some killer cocktails and the city's best craft beer list. Curry Leaf Cafe is a cafe and has the price list to match. A three-course meal costs around £20 per head, and a filling, healthy lunch can be had for as little as £7. (Curry Leaf Cafe on a map)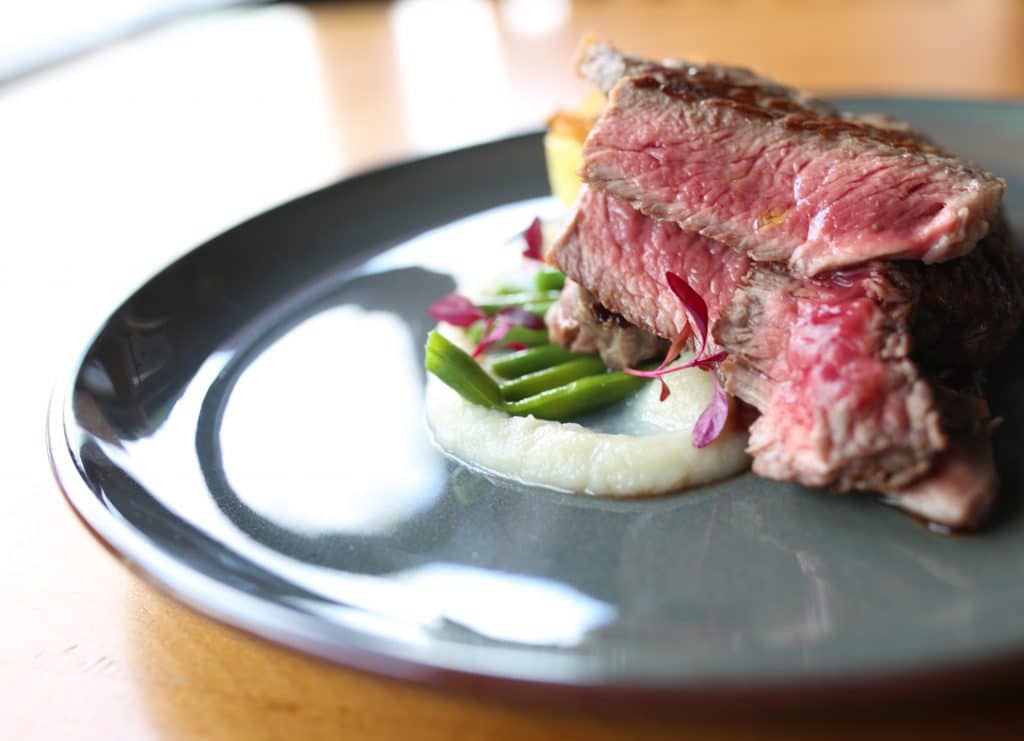 Edendum is a nationally acclaimed Italian restaurant in Brighton's Lanes. The owners delight in serving up the authentic flavours and culture of their homeland and everything is cooked to perfection. You can choose from the classic Italian dishes we all know and love or you can discover some traditional, but less well known dishes. Edendum is a treat. Enjoy every mouthful. (Edendum on a map)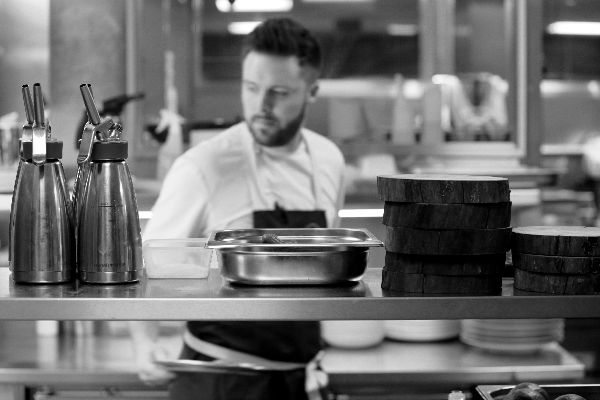 Etch is located on the corner of Church Road and Sackville Road, an area that is well known for shops and restaurants, but Etch stands out as they offer something quite different to their neighbours. Open Wed-Saturday evenings and Saturday lunches for bookings, Etch. offers exciting 4-6 course tasting menus on Wed-Thurs and 6-8 courses for Fri-Sat that use the best local ingredients possible, developed by Head Chef and owner, Masterchef Professionals winner, Steven Edwards.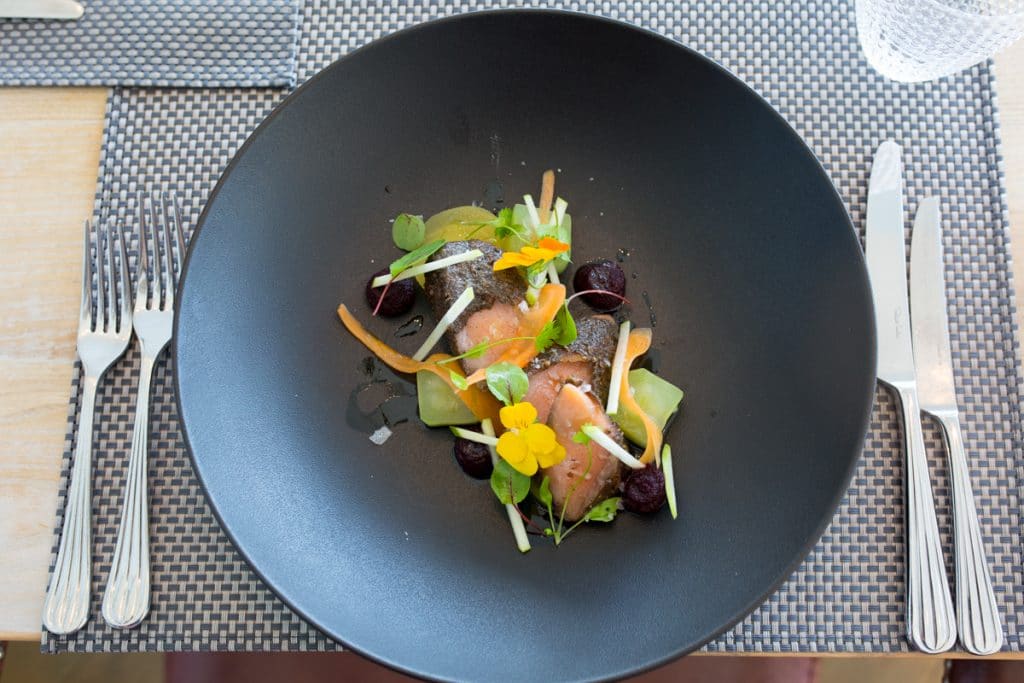 Book a table at GB1 restaurant to enjoy a luxurious dining experience. Based at the legendary Grand Hotel Brighton, GB1 offers delicious, fresh local seafood. Start with a glass of champagne and oysters before indulging in a locally caught seafood feast. Don't forget the cocktails! (GB1 restaurant on a map)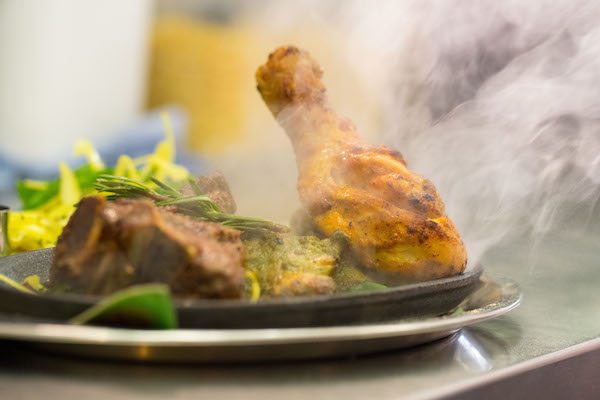 Book a table at Indian Summer for beautiful décor and friendly knowledgeable service. You can still get street food treats such as a masala dosa in this elegant environment. Whether you order a Thali or enjoy something from the Tandoor at Indian Summer it will be adapted to the season. Book and enjoy. We always do. (Indian Summer on a map)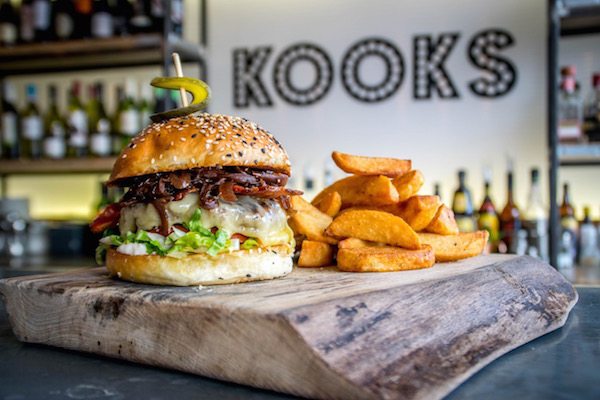 Book a table at Kooks to enjoy some modern English food bang in the middle of Brighton's North Laine. Breakfast is served until 5pm. The brainchild of owners DJ/Producer Tim Healey and his restaurant manager wife Rebecca. Great tunes, great food, and a well-stocked bar. What's not to like? (Kooks on a map)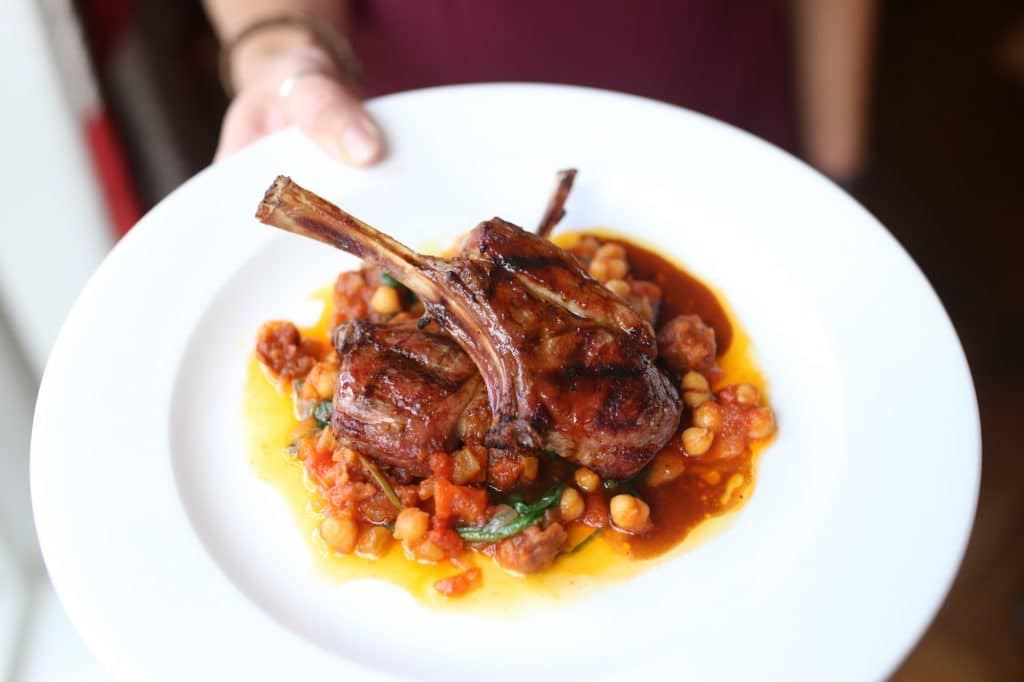 Book a table at Limes of Lindfield. Situated on the Linden tree lined high street and nestled amongst an eclectic mix of independent shops and stores, this restaurant is in the heart of the charming village of Lindfield. Just 2.2 miles from Haywards Heath and a 35 minute drive from Brighton, Lindfield is a quaint and scenic village with local buildings dating back to the 14th Century and plenty of country walks available in the surrounding area.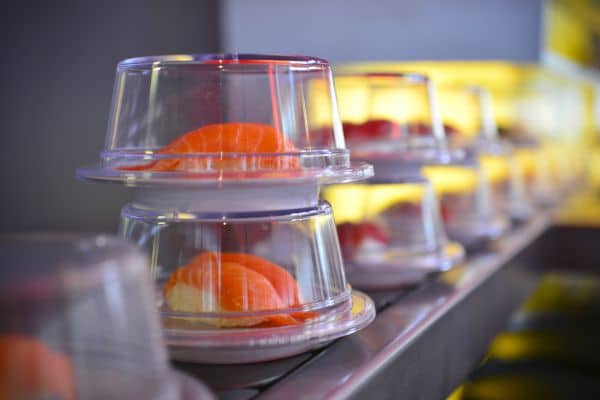 Book a table at Moshimo in a few simple steps! With an almost fanatical following, Moshimo is a Japanese restaurant seen by many in the city as a Brighton institution. It's the city's original conveyor-belt sushi bar serving handmade and sustainable sushi and a delicious hot food menu. The restaurant is housed in an award-winning modernist building that has been designed to resemble a floating lantern in Bartholomew Square. The walls slide open completely as if they were Japanese shoji paper walls. There's a neat deck outside, allowing diners to sit on the deck itself, reminiscent of sitting on tatami mats.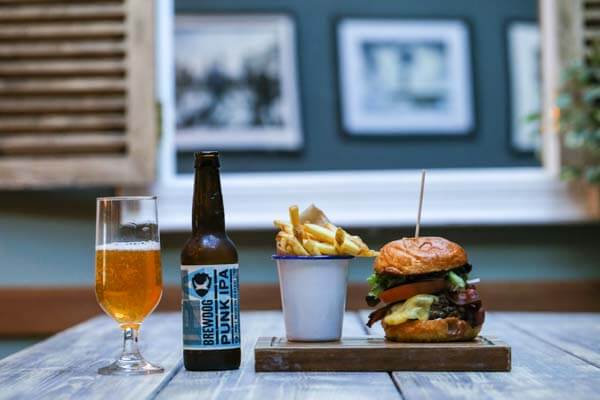 Book a table for brunch at Moksha in a few simple steps! Moksha Caffé is the quintessential family café, located just off London Road opposite St Peters Church. The home-made cakes and meals, along with lovingly made coffee and friendly staff is what makes Moksha a fond favourite in the local area. Feast on a selection of classics such as; the Moksha Breakfast, Eggs Royale and Smoked Salmon & Scrambled Eggs. If you fancy something a little different, why not tuck into something a bit quirky, such as their Mexican inspired Huevos Rancheros, or their range of loaded bruschettas.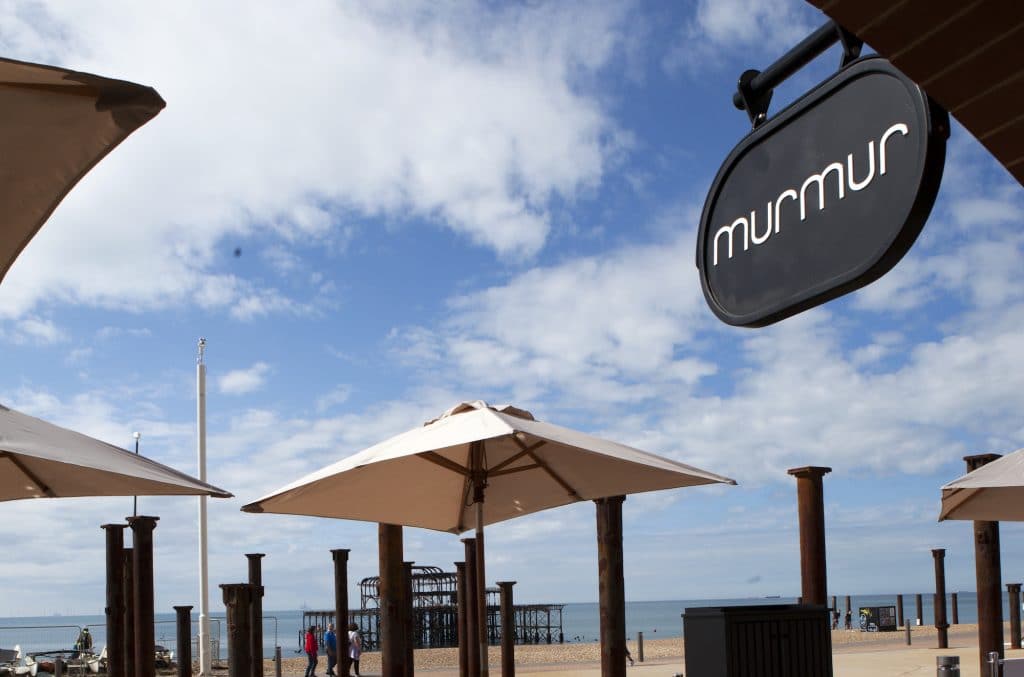 Book a table with a seafront view at Murmur! Headed up by one of Brighton's most famous Chefs, Michael Bremner, the restaurant promises to be a family friendly spot, where kids are well catered for and the atmosphere is chilled to match it's beachfront location.Situated in the Victorian arches near the West Pier, Murmur seats 37 covers inside and a further 40 on the terrace with views of Brighton's iconic seafront. Expect simple dishes, cooked to perfection, from modern brunch to delicious lunch treats.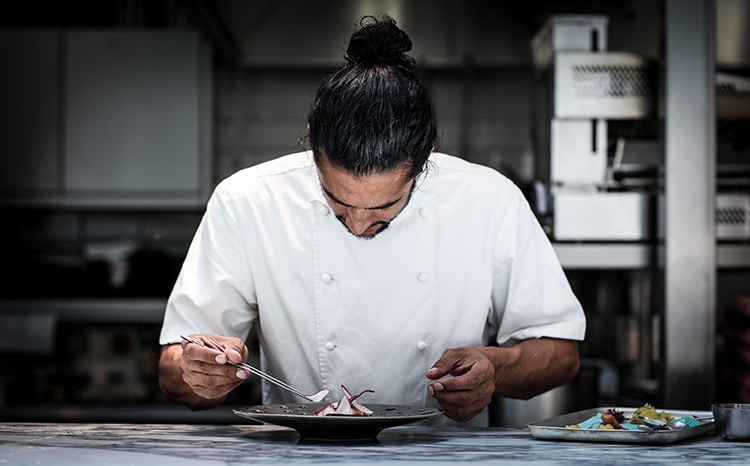 Book a table at Pike & Pine in a few simple steps! Experience Matt Gillan's contemporary cooking in a modern, botanical backdrop. Expect 6, 8 or 10 course tasting menus including vegetarian options. Local, seasonal produce inspires their ever-evolving menus. Find Pike and Pine at the bottom of St James's street in Kemptown, Brighton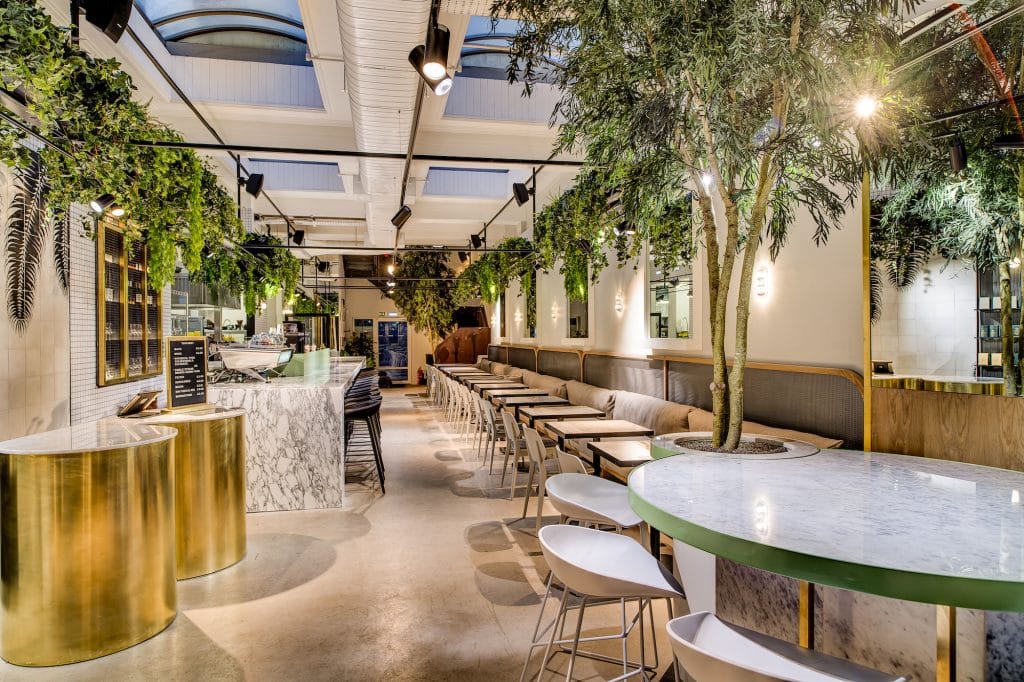 Serving from 7am-5pm, Redroaster is the place to go if you're looking for a sophisticated brunch. You'll find modern takes on classic breakfasts such as their crab and avocado brioche with yuzu curd, or their herb waffle with bacon jam, black pudding and maple glazed streaky bacon topped with a fried egg. We love the fantastic south facing, floor to ceiling windows which can be opened out completely to create an indoor/outdoor atmosphere, perfect for a sunny lunch or coffee with pals.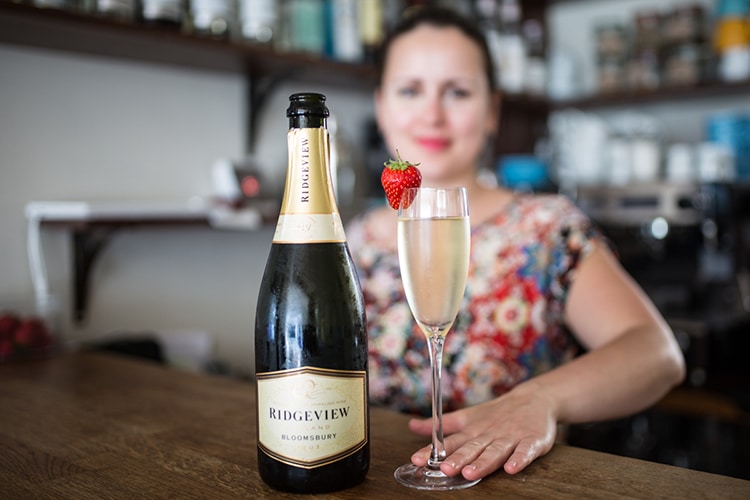 Book a table at Semolina and prepare for a treat. An independent family-run restaurant, passionate about using and promoting fresh, seasonal, and local produce. Semolina is open Tuesday to Saturday and serves a bistro menu which changes monthly. Don't skip pudding. Semolina mustn't be missed. (Semolina on a map)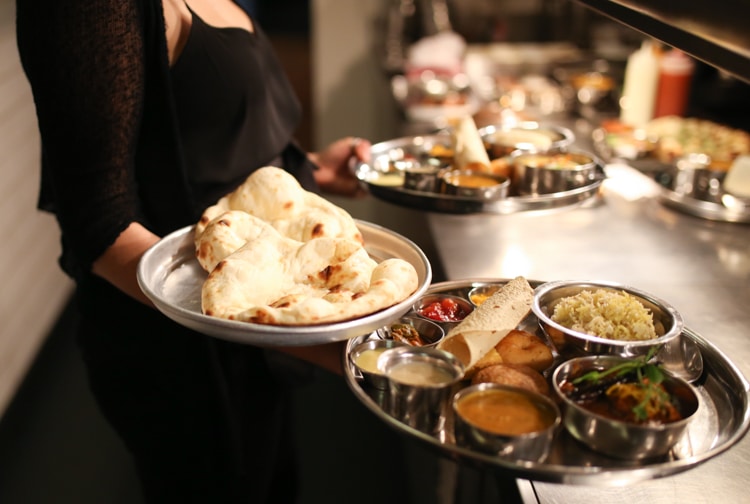 The menu at The Chilli Pickle is inspired from different regions of India. The Chilli Pickle is a vibrant and enticing family run Indian bistro which everyone can enjoy. The owners frequently visit India to research and discover new dishes and fresh inspiration. Book a table and see for yourself. You won't be disappointed. (The Chilli Pickle on a map)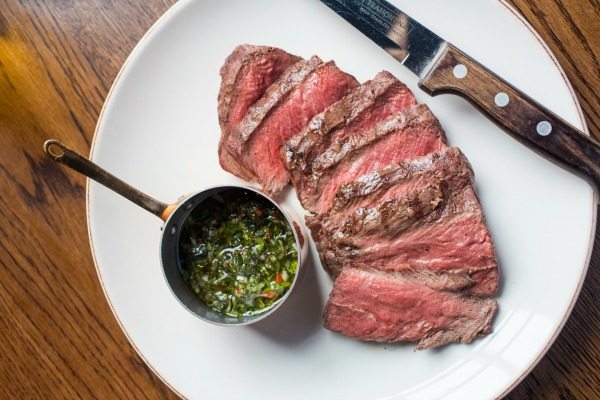 Book a table at The Coal Shed for the highest quality steak. The Coal Shed is the only restaurant in Brighton with a Josper oven. Their concept is simply the best quality ingredients cooked to perfection. Book a table and enjoy a fantastic steak dinner. The wine list is a big deal at the Coal Shed with over 50 wines to choose from. Exclusive to Mondays only, they offer a B.Y.O where corkage is £5. (The Coal Shed on a map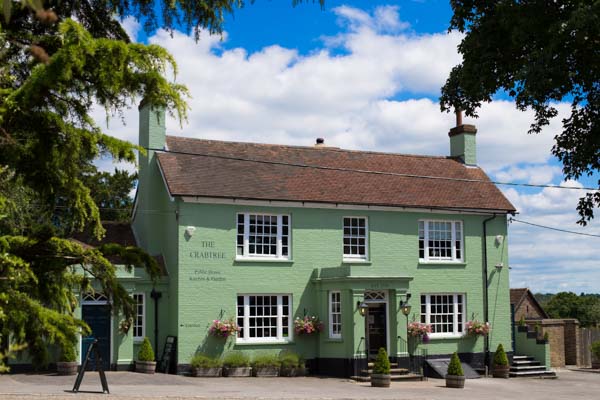 Book a table at The Crabtree in Sussex. The Crabtree is a family run public house, located in the beautiful Sussex countryside south of Horsham. They pride themselves in serving great local, seasonal food, organic wines and fabulous real ales in warm and welcoming surroundings.

Highly recommended if you're after a drive into the Sussex countryside for top notch gastro pub dining. About 25 minutes drive from the outskirts of Brighton.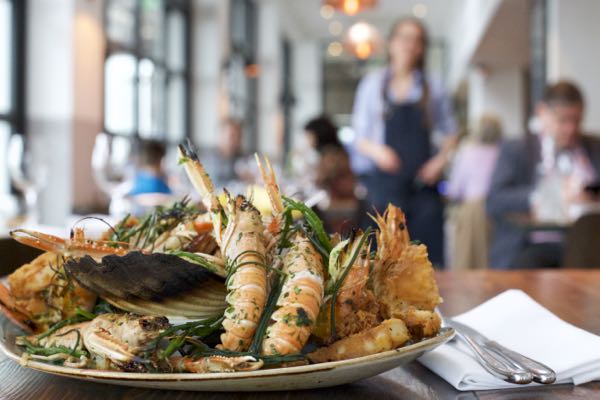 Book a table at The Salt Room Brighton to enjoy the finest seafood served in a glamorous setting. The seafront terrace is open from March to October and the restaurant is large and open plan. Fantastic fresh seafood and fabulous cocktails make The Salt Room great for any occasion.
Lunch, dinner, or alfresco, the choice is yours. (The Salt Room on a map)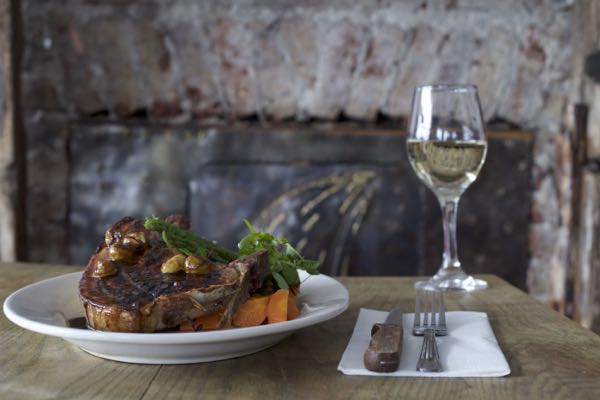 *PLEASE NOTE THE SCHOONER IS CURRENTLY CLOSED FOR REFURBISHMENT*
The Schooner is an independent gastro pub on the Sussex shoreline between Hove and Shoreham. Book a table at this Southwick venue that offers locally sourced meats, fish and seafood. The menu at The Schooner changes with the season. As well as providing delicious fresh food they also offer great gluten free choices.
Their set price menu runs 12 – 3pm Tuesday to Friday and 6 -7.30pm Tuesday to Thursday. 1 course £9.00 / 2 courses £12.00 / 3 courses £15.00. (The Schooner on a map)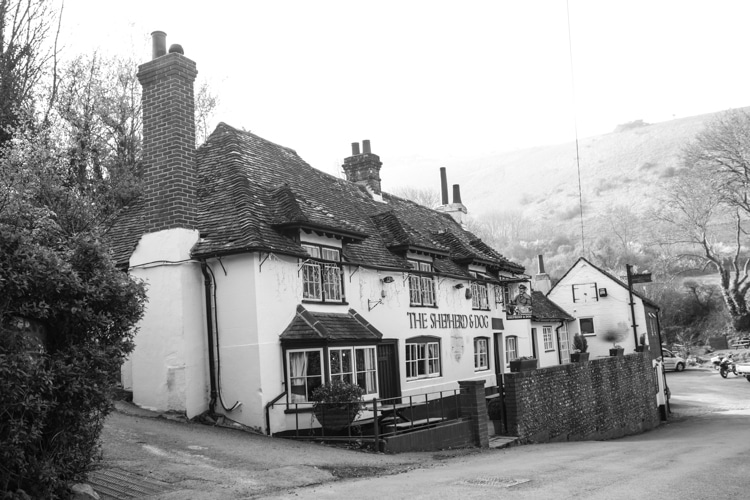 The Shepherd and Dog in Fulking has it all and it has been serving West Sussex and the surrounding areas for some years now. So whether you're combing your visit with a picturesque walk from The Devils Dyke, you're making a countryside getaway from Brighton, or you're attending one of their regular events, The Shepherd & Dog has a lot to offer considering its nestled in a quiet sleepy village at the bottom of the foothills of the South Downs National Park.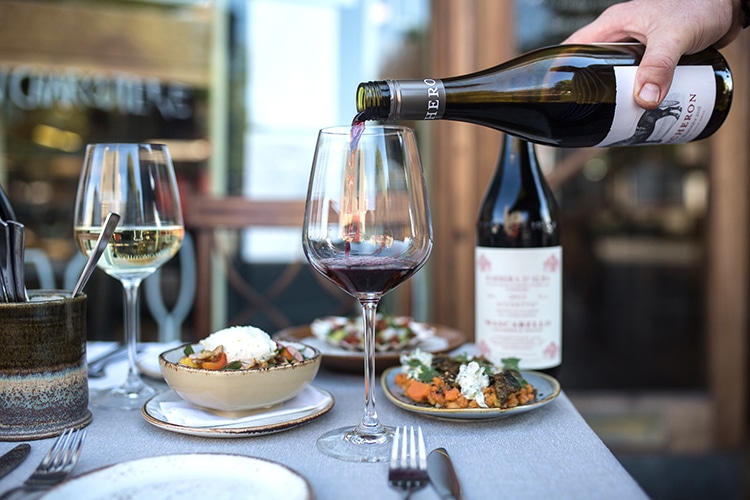 A friendly bar, restaurant and shop in Brighton & Hove. Fourth and Church sell well selected, interesting wines and spirits, charcuterie and deli foods.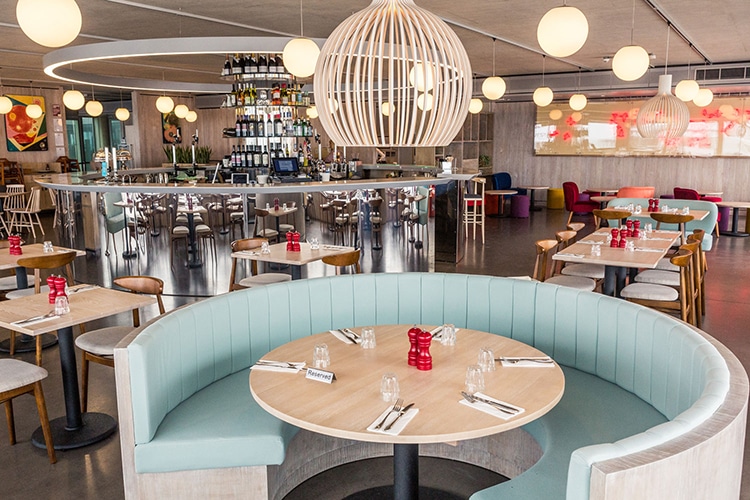 At the base of the British Airways i360 there's the West Beach Bar & Kitchen. This restaurant celebrates the incomparable character of the city with a fun dining experience. You can enjoy your food with the spectacular sea views and Brighton's iconic West Pier. You'll find traditional seaside favourites such as their interpretation of fish & chips with the Crumbed Catch of the Day and Chips, alongside delicious Seafood Buckets and locally sourced drinks, as well as a dedicated kids menu, brunch and set menus.