Restaurant Brighton's guide to
Gastro pubs in Brighton, Hove and Sussex
Gastro pub, foodie pub, you know what we mean! We have put together a selection of amazing pubs in Brighton, Hove and Sussex that take their food as seriously as their beer. With an amazing choice of exceptional food pubs and bars on offer, here is a handy list of some of the best.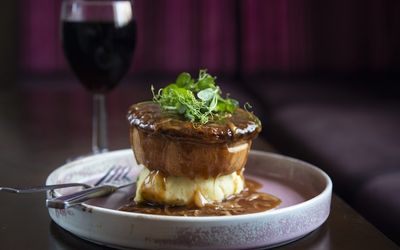 The Cricketers is a pub stooped in history and vibrant, traditional saloon-style pub in a popular central location. The menu comes from the kitchen of Phil Bartley and focuses on honest pub food classics made better with only the best quality ingredients and locally sourced meat, fish and vegetables. Choose from classic sandwiches served in crusty baguettes to locally landed fish and chips or hearty pies. Burgers make up a large portion of the menu with chicken burgers, dirty burgers, squeaky halloumi burgers and 'can't believe it's not meat' B12 vegan burgers, all served with triple cooked chips. The Greene Room, named after local author Graham Greene, is also available for private hire with buffet catering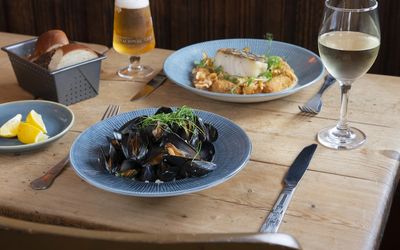 The Dorset brings you everything you long for in a country pub, right in the centre of town – A rustic interior, a classic pub grub menu, alfresco dining and a welcoming, friendly front of house team. Right on the corner of North Road, the location is perfect for a pre or post-shopping bite to eat to a late afternoon, after work pint. Examples on their most recent menu include pie of the day served with mash, fillet of cod with artichokes and sausage and mash, not forgetting their famous Moules mariniere which has been a firm favourite among locals since the beginning.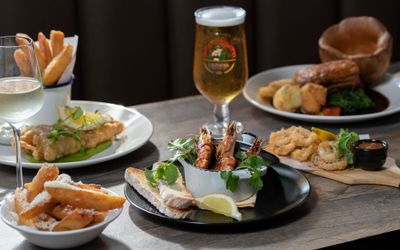 The Dyke Alehouse and Kitchen offer diners a traditional pub dining experience. The menu offers a diverse range of gastro classics and some more specialist dishes too. The food is of an exceptionally high standard and they provide diners with a healthy range of both meat and vegetarian options. Ingredients are sourced from local suppliers and made fresh to order.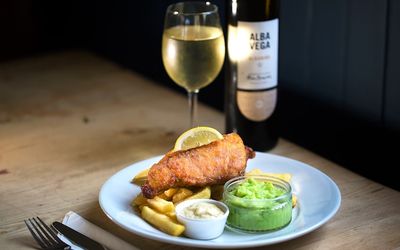 The Hartington is a traditional (for Hanover) neighbourhood pub with quizzes weekday meal deals, pub games and live music. New management came in in the Summer of 2018 set to return the pub to its former glory as one of the best food pubs in the area. The menu is simple pub classics but delivered with excellence and Sunday roasts are served until late with live jazz sessions making for some relaxed social dining at the end of the weekend.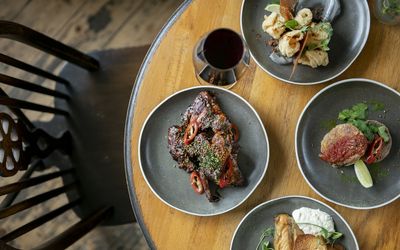 As the name suggests this independently run pub is free of any brewery ties, this makes for some interesting beer choices. Food is at the centre of everything this pub does, and luckily the offering is top draw. Gastro pub style dishes of restaurant quality are the order of the day at The Independent. A fantastic local pub that is often busy and lively, it is well worth the trip up Southover Street to sample the delights at the top.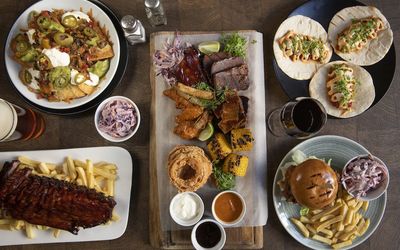 As if the drinks and the music weren't enough, the menu at The Mesmerist is also top-notch. The menu is split into sections, including bar snacks, small plates, mains (including their brilliant burgers!) and side dishes. The kitchen uses exclusively seasonal ingredients to create traditional dishes with a twist, that are ten times better than your average pub grub.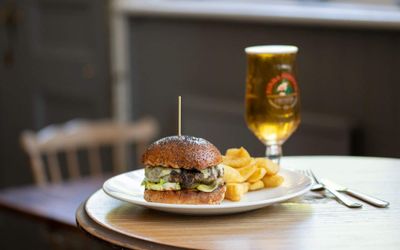 Often referred to as a hidden gem, we feel that it's high time that this gem gets its worthy recognition. The menu here is simple, thoughtful and well presented. Diners can enjoy a range of tasty bar snacks and small plates. Or for heartier portions for healthy appetites, they offer a great selection of gastropub classics. The pub puts emphasis on community value, they honour that by sourcing local ingredients and providing their local community with a charming and welcoming establishment
The Better Half is a traditional pub with a modern twist. One of the oldest pubs in the city, it has recently been revamped in a way that respects its history whilst bringing it bang up to date. The food is a celebration of simplicity, focussing on classic dishes and hearty wholesome food. This is a proper local pub, with a warm friendly welcome and superb home-cooked dishes.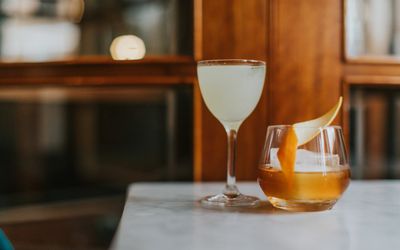 The Ginger Pig is a key part of Hove's food scene and a proper food destination in every sense of the word. Awarded 'Best Food Pub' in the Brighton and Hove Food Awards 3 years running, they serve traditional classics with a modern touch. The menu of locally sourced and seasonal dishes never fails to disappoint, and their wine list is superb. They are currently adding accommodation so you can even stay the night.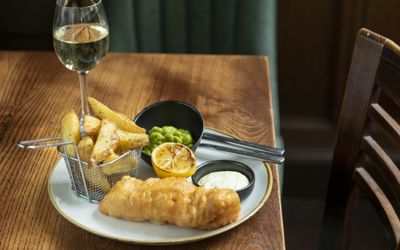 This little hidden gem of a pub is easily missed. Situated on First Avenue, this bistro pub features a stylish interior and a wonderful garden for those summer days. When it comes to the food you can choose from the traditional pub menu or if you fancy trying a few dishes, their Small Plates menu is perfect for sharing. Sleek, stylish and very Hove this is a venue for those looking for something a little more polished.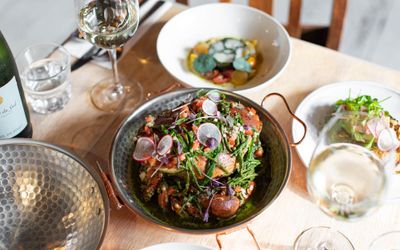 Uniquely positioning itself as a venue which specialises in shellfish, The Urchin celebrates the fruits of the sea from our Brighton shores. With regular supplies from Brighton and Newhaven Fish Sales, The Urchin has some of the freshest seafood available in the city. With a superb range of craft beers on offer, including those from their own onsite microbrewery, The Urchin is a local pub with a nationally acclaimed reputation for its food.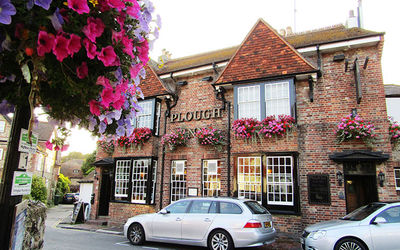 Situated in the historic coastal village of Rottingdean, The Plough is a traditional village pub that acts as the beating heart of the local community. Offering a classic pub menu alongside an innovative gastro pub Menu, this venue caters for everybody from kids to couples and walkers to your everyday regular. Close enough to Brighton as a spot to reward yourself on a Sunday stroll, The Plough is a fabulous pub to while away a Sunday afternoon with a roast and local ale.