Thai Restaurant Brighton – Discover the best taste of Thailand
Looking for a Thai restaurant in Brighton? Have a look at our tried and tested Thai restaurants and explore regional specialities.
Lucky Khao, 1d St James' Street
Serving barbeque meats, curries and sharing plates, Lucky Khao is Brighton's only Northern Thia restaurant. The northern region of Thailand is cooler, and therefore the climate is a closer match to the UK's. The team at Lucky Khau has been trained in top Bangkok restaurant 100 Mahaseth, to deliver an authentic, quality Thia Brighton restaurant.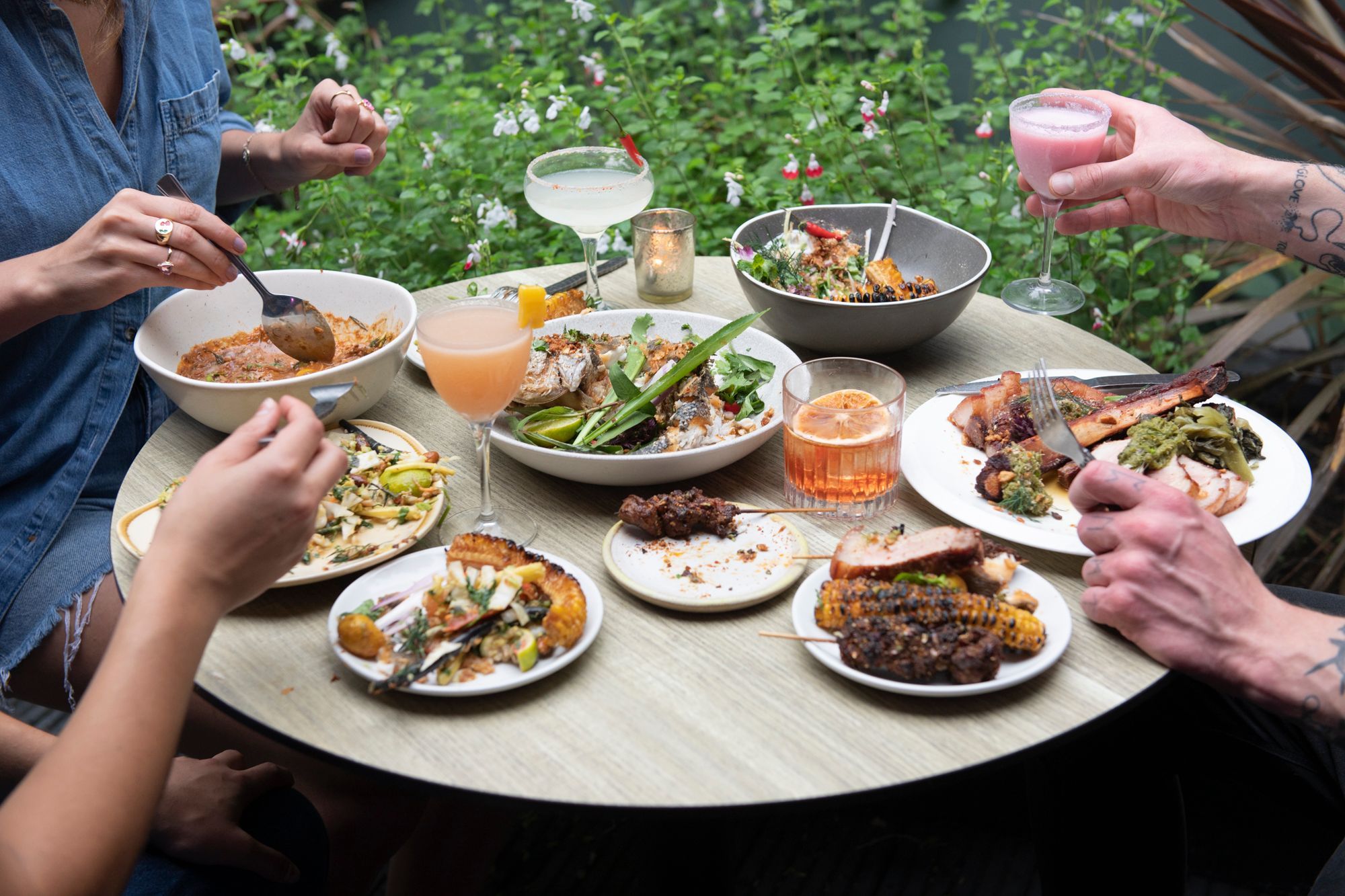 Longrain Thai is a family-run Thai on St James's Street. It is a small, intimate set-up with a welcoming and attentive front of house provided by Lorena, while Chandra runs the kitchen. No stranger to the Brighton food scene, Chandra was a former chef at the vegetarian institution Food For Friends. Longrain is a modern take on Pan-Asian cuisine with dishes aiming to balance the four flavours of hot, sour, sweet and salt. Brunch at weekends is a must-try for those looking for something a little different, make it extra special with one of their tropically inspired cocktails packing fun fruity flavours.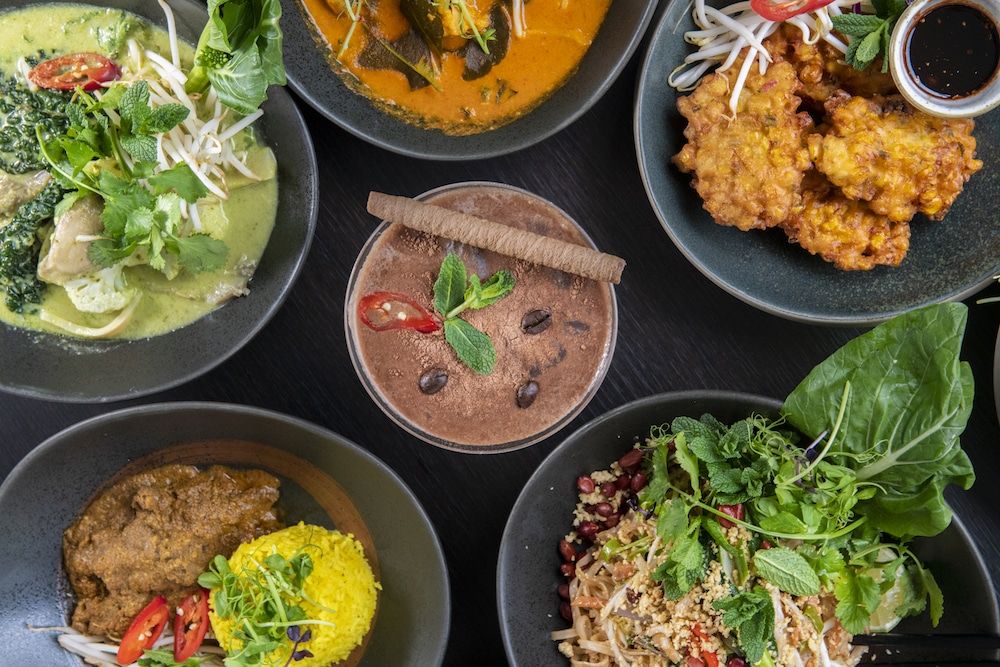 The Longman pub is a classic local at the heart of Patcham. Monday to Saturday the food offering comes from Keng's Kitchen with an affordable and authentic Thai food offering. There is a good selection of classic starters and main dishes with many a familiar flavour to be enjoyed, as well as special dishes and house specials. The mains all come with a choice of meat, prawn, vegetable and tofu, with a good selection also being suitable for vegetarians and vegans. On Sundays, the kitchen is taken over by Russel Tisbury for a classic British roast.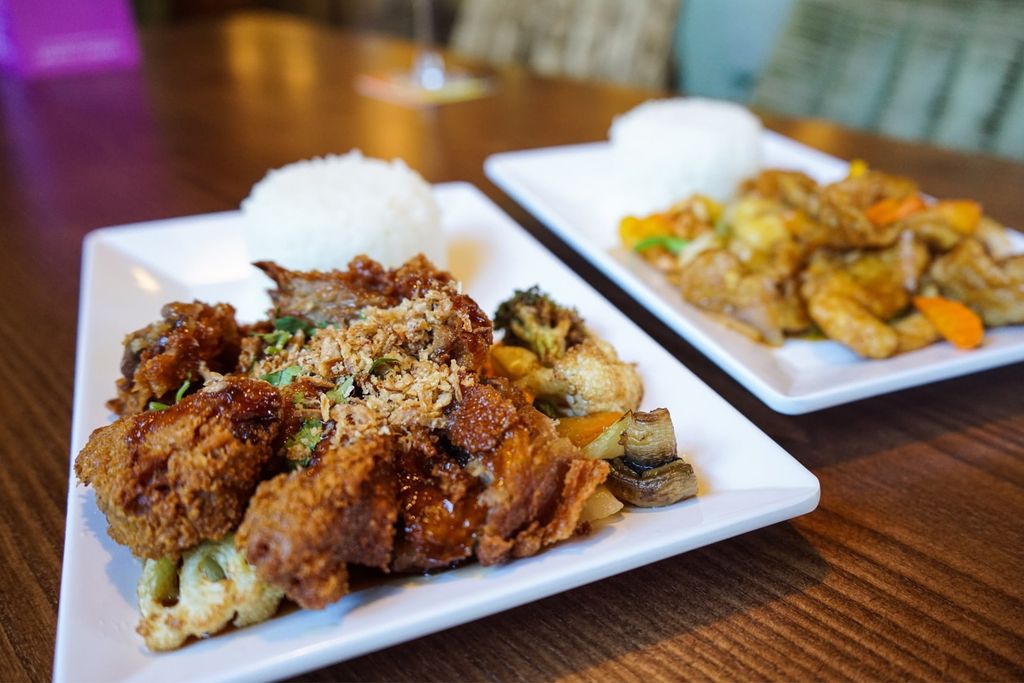 Tookta's, 30 Spring Street
Tookta prides herself on using organic and fresh produce to create her contemporary, but authentic Thai recipes. With careful attention to detail, Tookta promises to cater for all tastes and an appealing and thoughtful menu allows diners to tweak meals to suit their preferences. Homely and great value for money.
Sabai Thai, 165-169 Princes Place
Sabai is located next to the Royal Pavilion gardens and is one of the most popular and authentic Thai restaurants in Brighton. Sabai literally means relaxed and this is ultimately the environment you walk into when you visit their 'gastrobar.' Imagine being transported to an idyllic beach bar in southern Thailand or to a buzzy contemporary restaurant in central Bangkok, this is Sabai.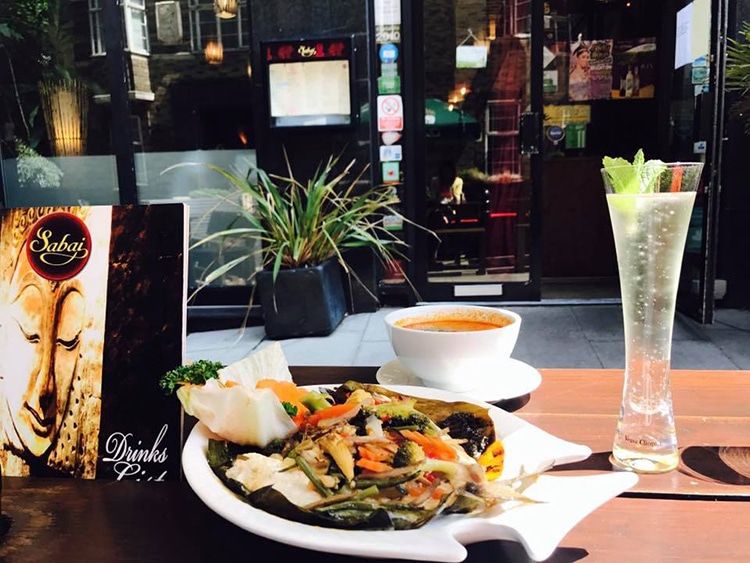 The Giggling Squid restaurants emphasise fish and authentic street food. Now a national brand, the successful formula started from humble beginnings in a fisherman's cottage here in Brighton. Giggling Squid has stayed true to the ethos that made it a success with contemporary and tasteful Thai dining that won't disappoint.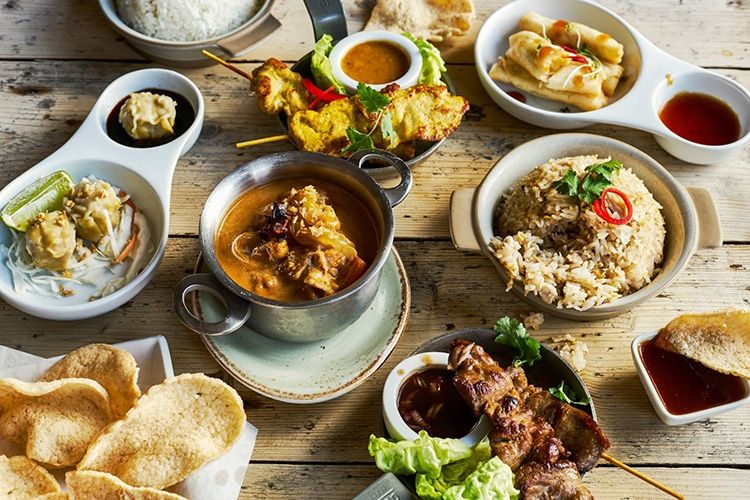 Brought to you by the same group as Donatello's, Fat Leo and Piccolo's – this successful Brighton restaurant group have teamed up with the Chilli Chicks Thai cookery school to deliver Thai Street food in a contemporary setting. Thai street food from all regions can be experienced in the restaurant which is refreshingly decorated in graffitied walls bringing the food concept into the whole environment.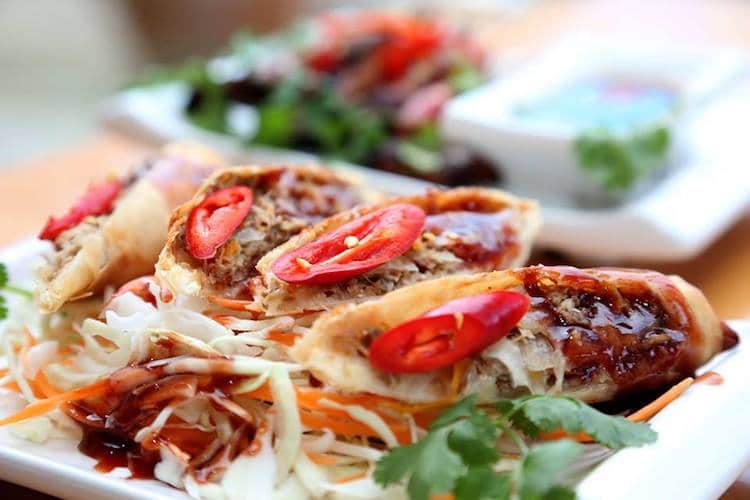 Sawadee, 87 St James' Street
Located on the bohemian St James' Street, Sawadee is a very popular Thai restaurant serving a range of Thai tapas and Thai menus for both lunch and dinner. Taking pride in utilising their traditional and authentic recipes, along with using only the freshest ingredients available – Sawadee in Kemptown has been serving Brighton for years.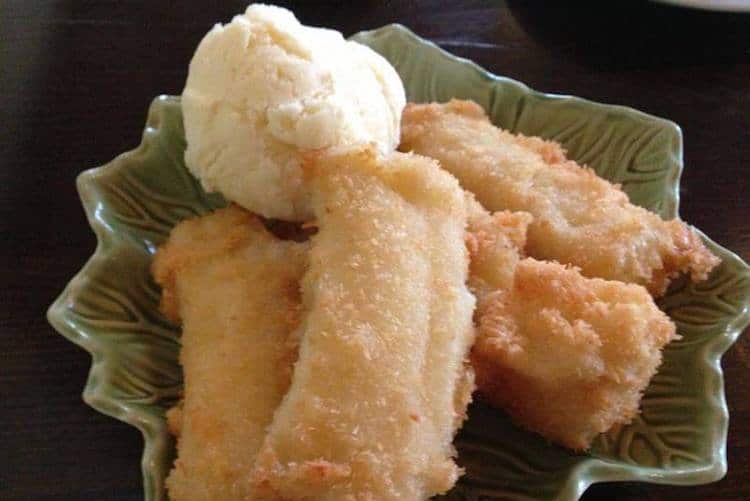 iM Thai, 14 Blatchington Road
Previously Sony Thai Connection, iM Thai is very popular in Hove if you're willing to go a little off the beaten track. iM literally means 'full' which is how this independent restaurant wants you to leave. With a team of Thai born chefs, this is colourfull, aromatic and affordable food from a secret gem.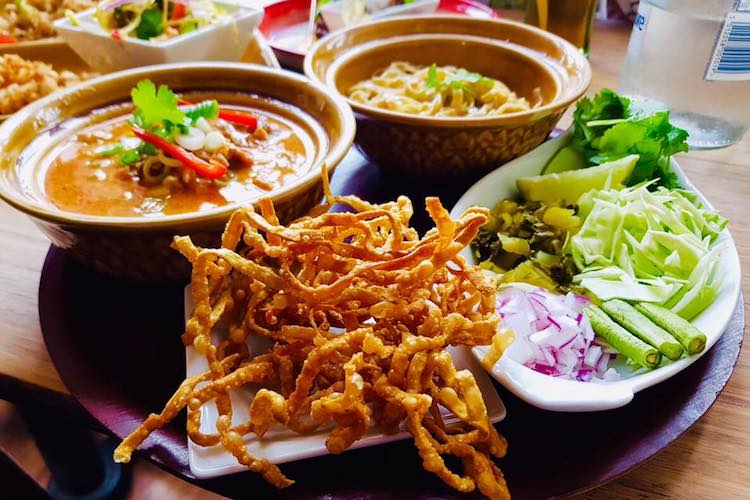 UniThai, 10 Church Road
UniThia serves from the back of a Thia supermarket on Church Road is one of the least assuming but most popular venues around. Serving from lunchtime until early afternoon only, it is well worth arriving early, expect no frills and possibly wear a bib. With that in mind and if you embrace the spirit of the place, you won't be disappointed.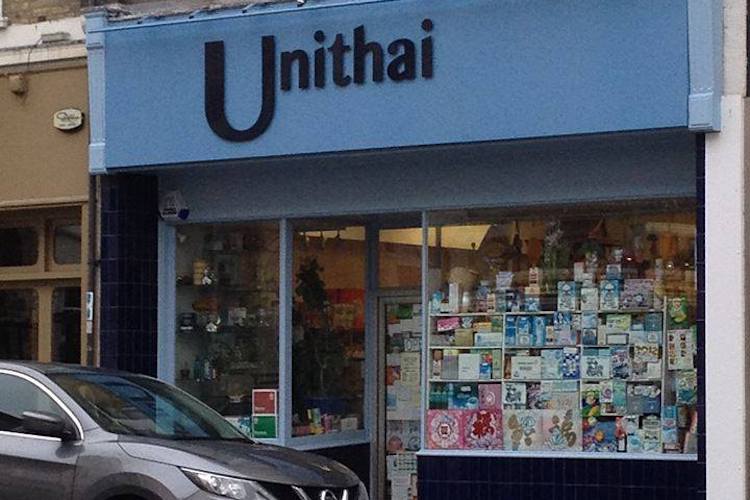 On the second Thursday of every month Head Chef, Patcharee, holds a gluten-free, meat-free feasting night at Limes of Lindfield. Serving no less than eleven tasting dishes inspired by her home country of Thailand, with accompanying wines, the menu is completely vegan.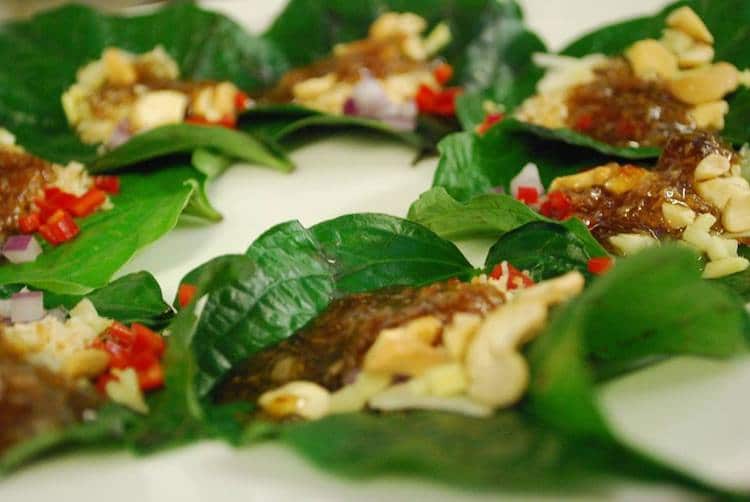 Good Thai Pubs
Situated in the heart of the North Laine The Office bar is a gin haven will in excess of 50 gins including specialities, locals and well-known brands. With a secret little yard at the back, its the place to go for those in the know with a thirst for a refreshing G&T. To accompany the refreshing beverage there is a comprehensive Thai menu of freshly prepared un-fussy dishes at affordable prices.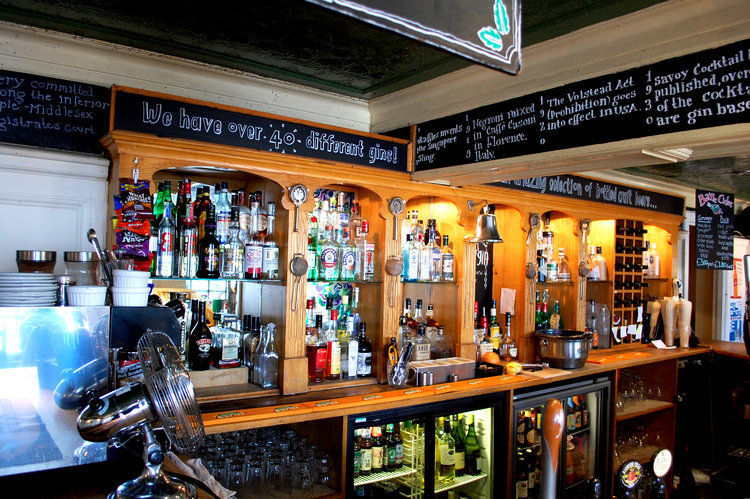 The St. James is a classic pub with an open fire in the winter and an all-weather gaggle of regulars. Part of the same pub group as The Office, The St. James specialises in rum, ale and Thai food. With more rums than you can shake a stick at and offers on specialist rum flights, the Thai food is certainly useful in helping you not keel over with a bad case of sea legs.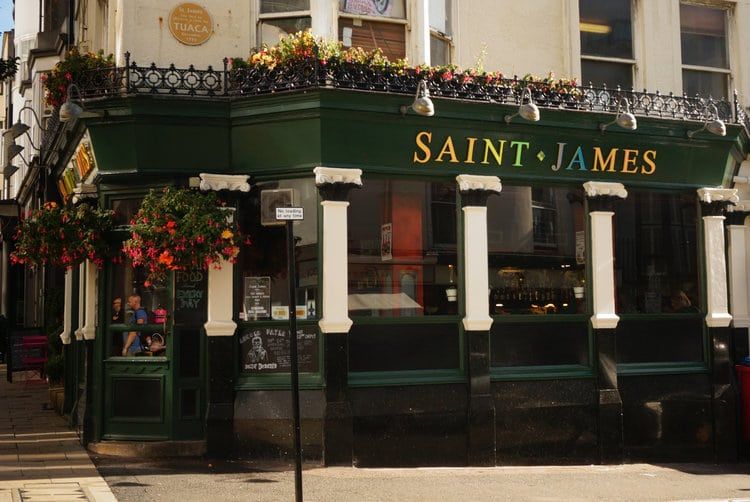 Downstairs the Wick Inn is a traditional parlour style pub offering a selection of local ales and beers as well. On Fridays and Saturdays access is granted to the speakeasy-themed bar on the second floor, offing intimate booths, jazz tunes and cocktails. Monday to Saturday you can enjoy affordable Thia food during lunchtime and evenings, which is useful since the lively atmosphere can have you change your plans from "popping in for one" to pulling an all-nighter.