Thai Restaurants, Cafés, Food Pubs in Brighton and Hove.
Have a look at our tried and tested Thai restaurants and explore regional specialities. This is our pick of Thai restaurants, cafés and food pubs in Brighton and Hove.
Do you agree with our Thai choices? Please tweet us any more suggestions.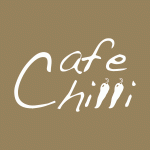 (NEW) Chilli Cafe, Thai fusion, Church Road
Cafe Chilli's chef Lek has over 20 years experience in Thai cooking and cuisine, and the food you taste at Cafe Chilli is as authentic tasting as it comes. Inspired by the Thai fusion restaurants that are currently trending in Bangkok, the owners wanted to steer away from the generic dishes you would find in other Thai Restaurants.
Thai Style: Progressive Thai
Thai Review: 'A Thai menu With a Twist'
(NEW) Rickshaw Oriental, Oriental Fusion, Ship Street 
Not strictly a Thai restaurant but definitely one to include and one we would like to recommend. Rickshaw is a unique, design led Asian restaurant and cocktail bar which offers an exciting Oriental fusion style menu and is located very centrally in Brighton's historic Lanes. Menu includes a fusion of Thai, Chinese, Japanese, Korean & Indian.
Thai Style: Asian fusion and super chic
Food Review: 'Our Asian Favourites Under One Roof'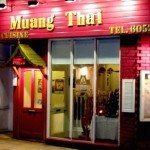 Muang Thai, Thai restaurant, St James St
According to our reviewer Georga – Muang Thai serves THE BEST laab muu (minced pork and toasted rice salad with attitude) she has tasted outside of Chiang Mai (and she's searched high and low in Brighton she assures us). Muang Thai has been there years. This was also where Mr RB had 'first date' with Mrs RB 🙂
Thai Style: Traditional Setting, authentic
Thai Review: 'The Love of Thai'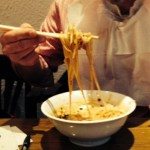 UniThai, Thai Supermarket & Restaurant
Thai restaurants do not come more recommended than this venue and this has got to be our favourite Thai hot spot. Open from lunchtimes only until late afternoon, this venue serves all their food from a small kitchen and restaurant out of this popular Thai supermarket on Church Rd. Get in there early as it is incredibly popular. Our favourite Thai dish is 6C. Where a bib!
Thai Style: Authentic, locals venue, read our Thai review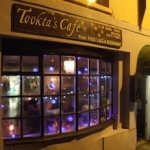 Tookta's Thai Cafe and Restaurant
Tooktah prides herself on using organic and fresh produce to create her contemporary, but authentic Thai recipes. With careful attention to detail, Tookta promises to cater for all tastes and an appealing and thoughtful menu allows diners to tweak meals to suit their preferences. Previously the chef of the Sunday Thai Menu at The Office pub. Homely and great value for money.
Thai Style: Back street, café style, read our Thai review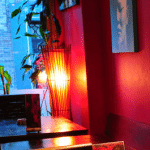 Sabai Thai Gastrobar and Restaurant
Sabai is located next to the Royal Pavilion gardens and is one of the most popular and authentic Thai restaurants in Brighton. Sabai literally means relaxed and this is ultimately the environment you walk into when you visit their 'gastrobar.' Imagine being transported to an idyllic beach bar in southern Thailand or to a buzzy contemporary restaurant in central Bangkok..This is Sabai.
Thai Style: Authentic, comtemporary, gastro-bar style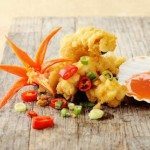 Giggling Squid, Thai Tapas – Brighton & Hove
Rustic Thai restaurants with an emphasis on fish and authentic street food. The Giggling Squid is now a national brand as we have seen this successful formula start from humble beginnings from a fisherman's cottage here in Brighton – and its style of venue and Thai street food cuisine has now become a national success. Contemporary and tasteful Thai dining, you wont be disappointed.
Thai Style: Rustic, flavoursome, small is beautiful.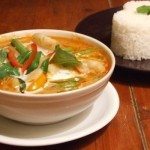 The Marlborough Pub and Theatre, Thai Pub Food.
The Marlborough has a newly opened Thai kitchen – 'Charm Thai'. Hoping to help put The Marlborough on the map, head chef Ramida is cooking up her Thai delights every Friday night from 6pm. Passionate about authentic Thai food, Ramida brings a taste of her home – Phuket, in the south of Thailand – to the Marlborough in Brighton. Serving all the Thai pub food favourites.
Thai Style: Traditional Thai home cooking,  read our Thai review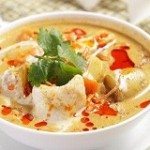 Kru Anne, Thai Restaurant, BYO, North Laines
Small and intimate and the great bonus is you can take along your own drink with no corkage charge. A family run Thai restaurant serving authentic and excellent Thai food. Value for money. In the bustling North Laine and offering a varied menu with all the popular Thai restaurant favourites. Relaxed vibe, service with a smile.
Thai Style: Bring Your Own, authentic, trendy North Laine vibe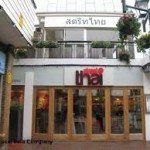 Street Thai Restaurant, Brighton, The Lanes
Brought to you by the same group as Donatello, Fat Leo and Piccolos – this successful Brighton restaurant group have teamed up with the Chilli Chicks Thai cookery school to bring you traditional Thai Street food.  Bringing you an authentic Thai experience and delivering traditional ways of eating Thai street food like the Thai locals. Expect wonderful Thai aromas, flavours and colours.
Thai Style: affordable, simple and super tasty.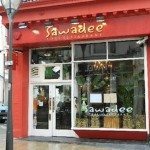 Sawadee, Thai Restaurant, St Jame's Street
Located on the bohemian St James St, Sawadee thai is a very popular Thai restaurant serving a range of Thai tapas and a Thai menus for both lunch and dinner. Taking pride in utilising their traditional and authentic recipes, along with using only the freshest ingredients available – Sawadee in kemptown has serving Brighton for years.
Thai Style: Warm & welcoming, cosy, reputable.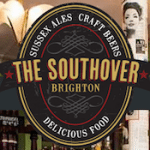 The Southover, Southover Street, Hanover
Located at the top of the challenging Southover Street in Hanover, this Thai food pub has had a relatively recent modernisation, it has a fantastic range of ales and craft beers – and the Thai food is definitely keeping their punters happy. A great place to visit if you're in need of a visit to the very sociable Hanover – and led by Al and his super friendly team. Comes with a stunning beer selection!
Thai Style: Craft beer & ale heaven, decent Thai food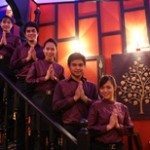 Thai Connection, Blatchington Road, Hove
Very popular in Hove if you're willing to go a little off the beaten track and has been a favourite Thai experience since 2002. Thai connection on Blatchington Road are a small independent with the the sole aim to provide a delicious thai experience at affordable prices. Thai restaurant goers cant stop raving about this venue but it is a venue which we haven't yet reviewed.
Thai Style: Service with a smile, authentic Thai cuisine.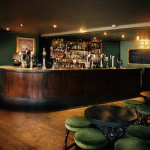 The Reservoir, Hanover, Brighton
A typical Hanover locals boozer where they have an elevated Thai kitchen located to the rear of the venue. An ideal venue for one of their amazing Jungle Curry and a pint of the local IPA, this is one of RB's favourite little food boozers in this part of town – only about 90 seconds away from our home! 🙂 It does takeaways too – and did we mention how good the Pad Thais are?
Thai Style: Friendly local, always busy – the food is that good!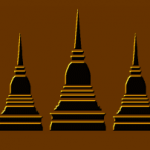 Sukhothai Palace, Middle Street, Central Brighton
Offering incredible meal deals at lunch time, this venue is located on the busy Middle Street in The Lanes. Their Thai chefs have many years experience cooking in superior hotels and restaurants in Thailand and will prepare your food to order only, always using the freshest ingredients and genuine imported Thai spices.
Thai Style: Value for money, original spices, central location
Thai Influenced Tasting Events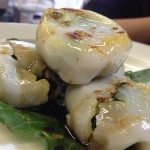 Limes of Lindfield, RH16 2HN
On the fourth Thursday of every month, Head Chef, Patcharee, holds a gluten free vegetarian feasting night at Limes of Lindfield. Serving no less than eleven tasting dishes inspired by her home country of Thailand, with accompanying wines, the menu is completely vegan. Subscribe to the Limes newsletter just here for further information. Set in the heart of the charming village of Lindfield.
More Thai Cuisine
Other Thai restaurants and Thai food pubs venues we would like to feature too include The Pond Thai food pub at 49 Gloucester Road, The Red Snapper in the Seven Dials, The Office on Sydney Street and Sopar Thai at 40 Upper St. James's Street.
Unfortunately not much information is available on line for these venues at this stage.
Don't forget, please tweet us any more suggestions if there are any Thai venues in Brighton and Hove which we have missed.
back to top