Brighton Michelin 2022 Round-up
The Michelin Guide is considered the gold standard in the culinary industry, its awarding of one to three Stars representing the pinnacle of achievement for a restaurant. In addition to the Michelin Stars, Michelin Bib Gourmand is awarded to establishments offering a more casual experience than would generally be considered for a Star, but whose ethos and delivery is noteworthy as a local 'hotspot'.
In February's Michelin Awards the new, stars were announced. While Brighton and Hove still remain starless, there are some otherwise notable entries worth celebrating.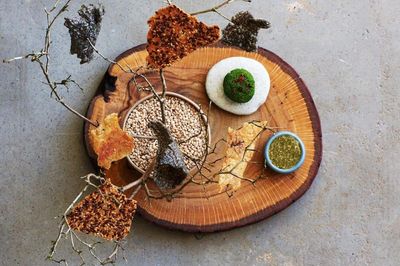 Sussex stars
While the majority of stars are focused in major cities such as London, New York and Paris, Sussex holds enough to make a small constellation of its own. Retaining their star for a third year is Restaurant Interlude in Horsham, who achieved this Star rating in the first year of opening in 2020. Watch our Foraging at Interlude with Chef Jean Daleport.
Also in Horsham is Restaurant Tristan featuring a fusion of traditional and modern in both decor and menu. A little further afield in East Grinstead is the delightfully picturesque Gravetye Manor 
Opening in the summer of 2021, Burnt Orange became a firm favourite locally and nationally. So it is no surprise that it picked up a Bib within less than a year. Burnt Orange is the youngest sister in the popular Brighton family that includes The Coal Shed and The Salt Rooms, and has become an instant hit for its offering of flame cooked, world inspired seasonal sharing plates, fabulous cocktails and a relaxed yet stylish atmosphere.
The small but perfectly formed Cin Cin in Hove entered the ranks of Bib Gourmand in 2019, designating it a venue offering quality cooking at an affordable price and representing an ethos and philosophy worthy of note.
Also holding on to Bib Gourmand status for another year and showing no signs of letting go is Brighton favourite The Chilli Pickle whose street-food inspired menu has gleaned many a national and local award. For a larger, busier restaurant the Bib Gourmand shows popularity has not lessened integrity.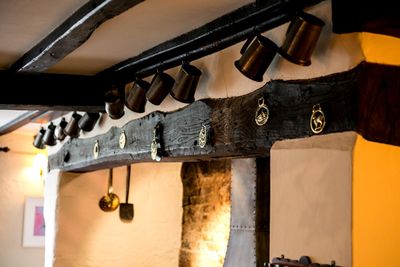 Bibs in Sussex
Very much a village and locals pub, The Cat Inn also retains its Bib Gourmand status for the sixth year running. A simple menu focuses on pub classics that are excellently executed including Sussex game and locally caught fish. Enjoy a sun-filled patio during the summer and a warming log fire in the winter.
Chef Ian Swainson is no stranger to the Michelin awards having won numerous stars through his career. His Spanish inspired set menu concept, Amarillo, began life as a pop-up in Lost in the Lanes and then moved to a permanent home in the restaurant at Drakes Hotel. Described as showcasing "prime ingredients and the occasional international flavour. Presentation is modern and eye-catching and flavours are bold, rich and hearty." We expect this star to rise high in Brighton.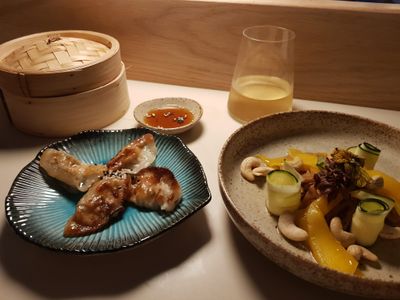 New to the Michelin Guide - Kusaki
Kusaki serves an entirely vegan menu of modern Japanese cuisine. The restaurant is stylish with a New York industrial edge. The menu is quite broad and yet still manages to deliver a wealth of diverse and bold colours and flavours. Michelin recommends "sit at the counter to enjoy dishes full of colour, creativity and complementing flavours."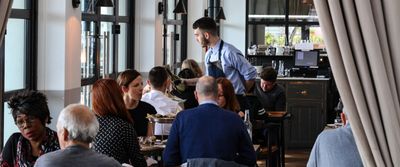 Michelin Guide - Brighton
An entry in the Michelin Guide recognises a standard of good cooking that set restaurants above the average. In Brighton, there are many well-established restaurants that reflect the city's culture and philosophy including vegetarian bastion Terre a Terre, local produce champions Isaac at. The Gingerman has long been highly regarded locally and the youngest member of the Ginger family, The Flint House, joined its siblings at the Michelin table in 2021. Michael Bremner's 64 degrees, Kindling and The Salt Room also all retain an entry for a second year.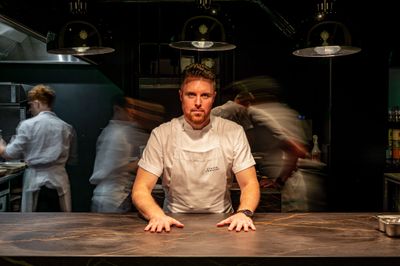 Michelin Guide - Hove
In Hove, the Michelin Guide recognises some pretty spectacular local talent, including Steven Edwards' etch, and Duncan Ray's Little Fish Market, both of which also hold places in the National Restaurant Awards 'Top 100'. The "well cellared" Wild Flor, earned itself a place in the Guide in just over a year of opening back in 2020 and hold onto it for a fourth year. The Gingerman Group continues to roll out success stories with the hotel, bar-bistro The Ginger Pig also being listed for 2022.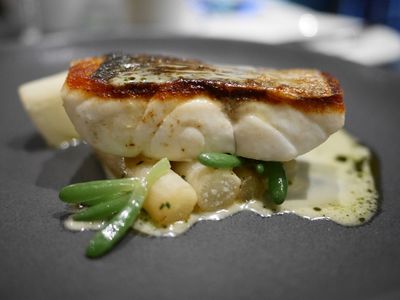 Michelin Guide - Sussex
If you're looking to take a jolly out into the Sussex countryside then there's a good selection of venues that are marked with distinction and represent some of the best qualities of the county. The Tasting Room at Rathfinny Wine Estate, in Horsham entered the Guide in 2021 and remains there. Those retaining their status in Sussex include The Crabtree in Horsham, and more from the Gingerman group, The Ginger Fox.