Since opening in 2018 The Roundhill pub on Ditchling Road has gained local and national recognition, winning the MOSHIMO Vegan Challenge in 2019, BRAVO Best Sunday roast in 2020 and even receiving commendation from comedian Russell Brand on Instagram. In a very short time, the entirely vegan pub has expanded to a cafe in Lewes and is now opening its fine dining pop-up, Kokedama, with a permanent home in Brighton.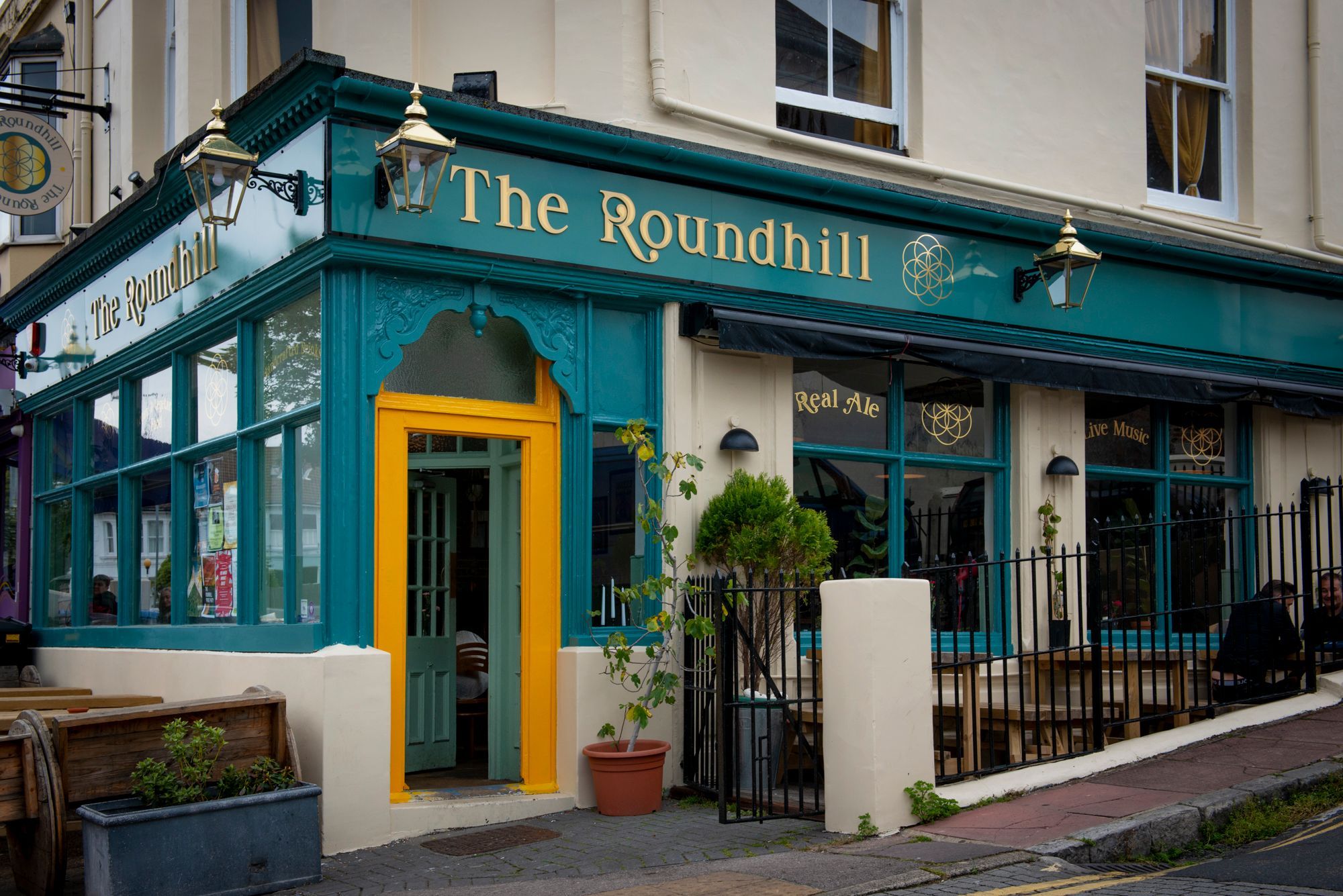 Amidst the mania of running three businesses, Rhys caught up with The Roundhill owner, Max Aben.
Rhys: Hi Max, first off tell us a little bit about yourself, how did you come to work in hospitality?
Max: Hi Rhys, thanks for having me. I worked in my local pub as a teenager before moving abroad to work in mystery customer research. There I worked with large global clients to help them understand how they could improve all aspects of their customer-facing business.

From this I went back into hospitality, quickly knowing I wanted to create my own space, The Roundhill.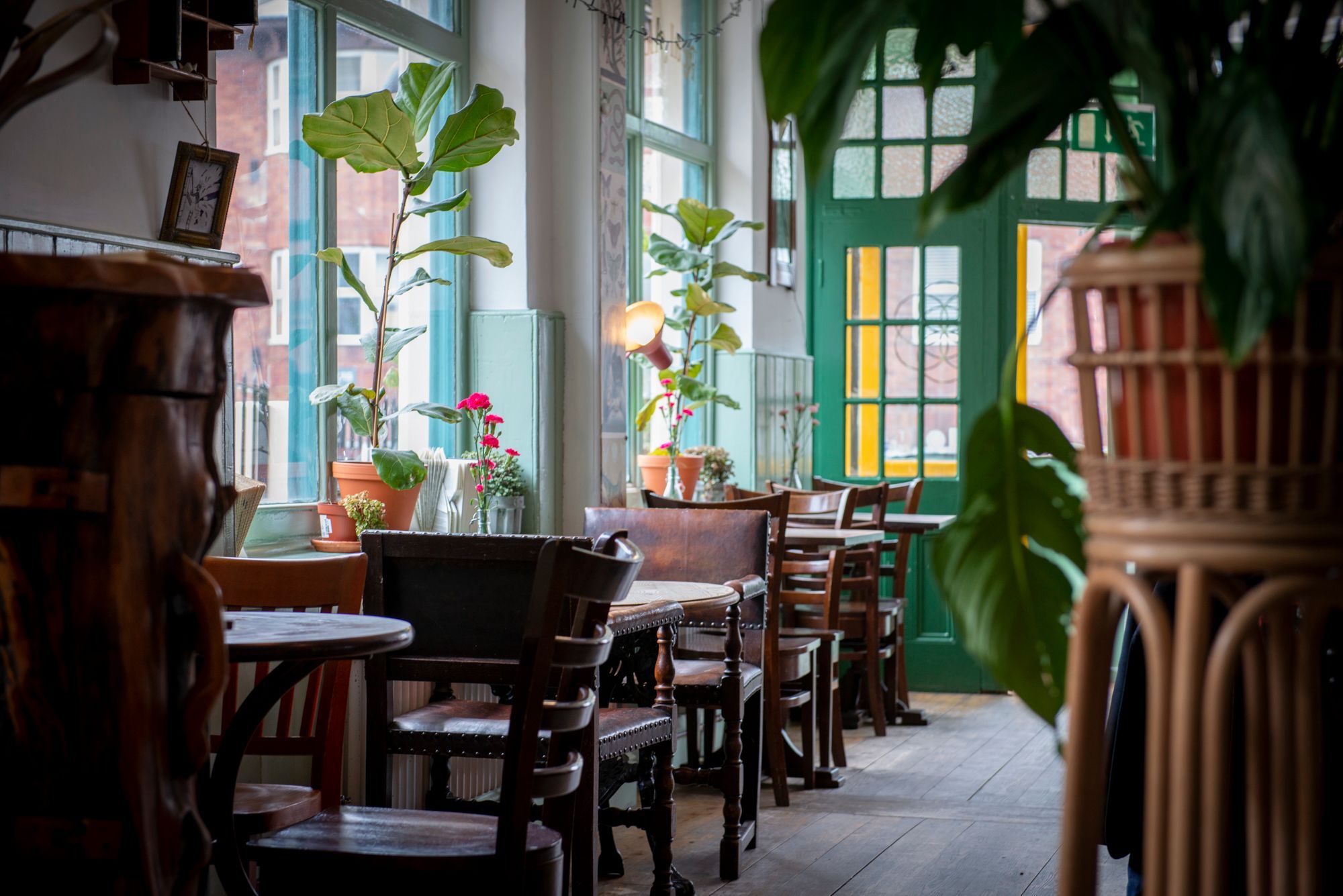 Rhys: And how did you come to veganism?
Max: My partner, Rosi, started first, I was a huge meat eater. Firstly I went veggie to simplify cooking at home and not making multiple meals but soon realised that my diet and taste started to vary so much more compared to when I ate meat. We went vegan after this and opened The Roundhill. It took a little while to adjust, but not being too hard on yourself and understanding that change takes time, made it a more enjoyable process.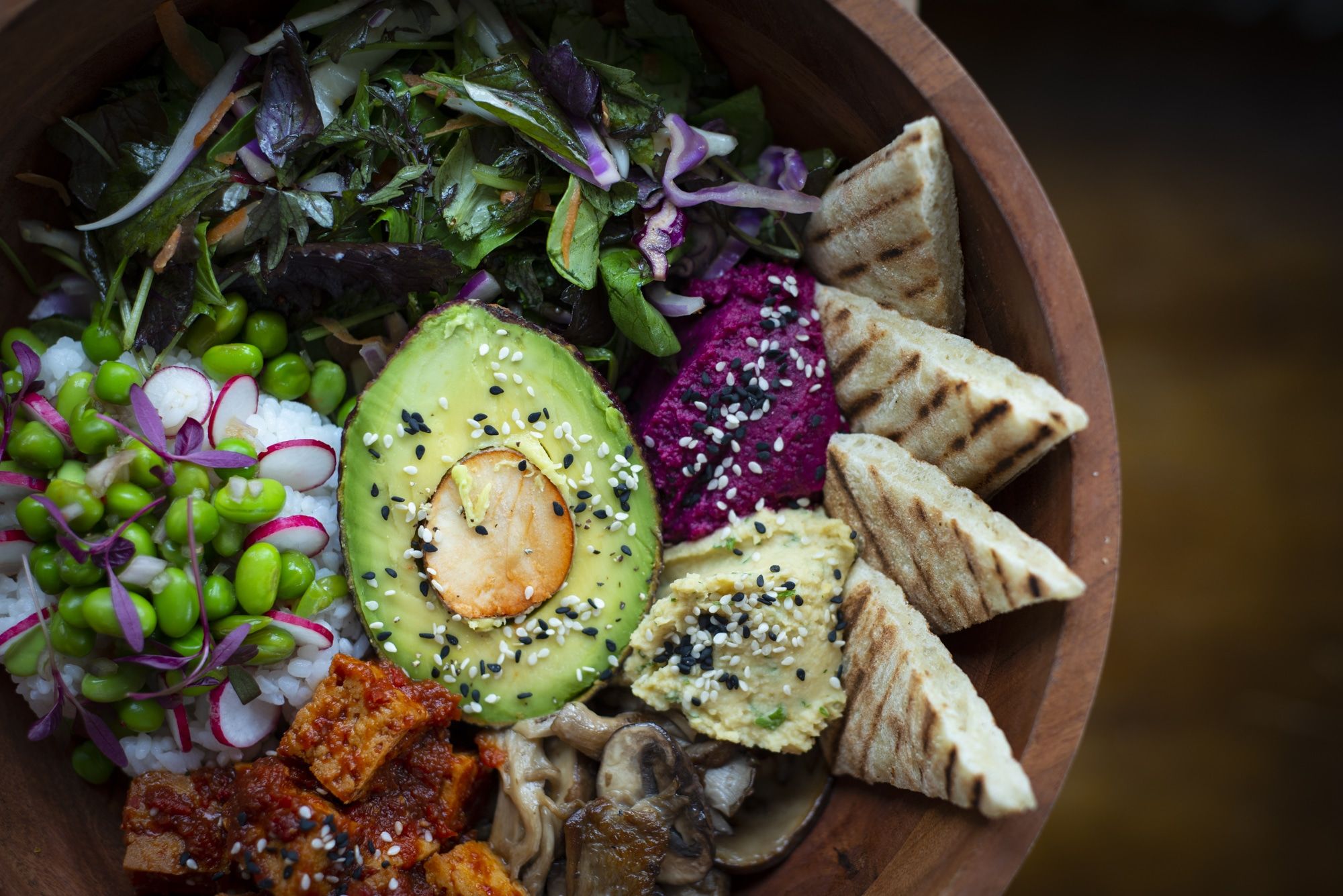 Rhys: Since opening in late 2018, The Roundhill pub has gone from strength to strength, gathering local and national recognition along the way. What's been your highlights?
Max: Just re-opening the pub after the lockdown was a great achievement (there were rumours that we may not open ever again). Seeing our amazing team produce quality food and deliver a high standard of service was an epic experience.

We won the Great MOSHIMO Vegan Challenge in our first year, beating some of the well-established restaurants in Brighton. It was great to be involved in such an event. We hope it returns in 2022!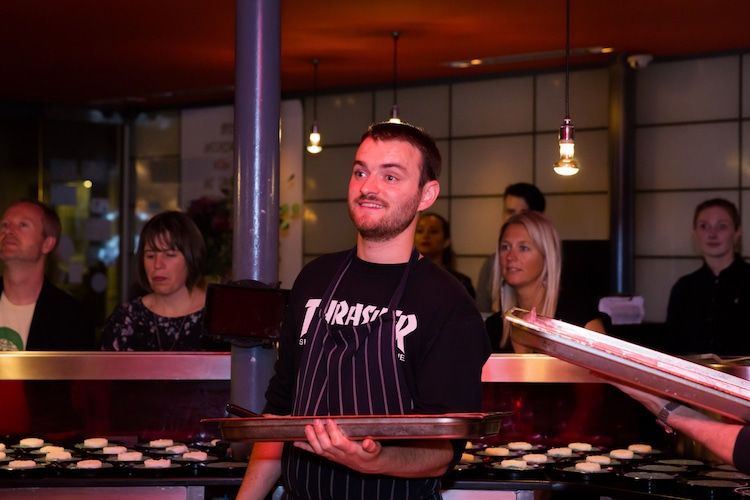 Obviously winning the BRAVO for Best Roast was a huge honour. It created a real buzz around the town and the global vegan community.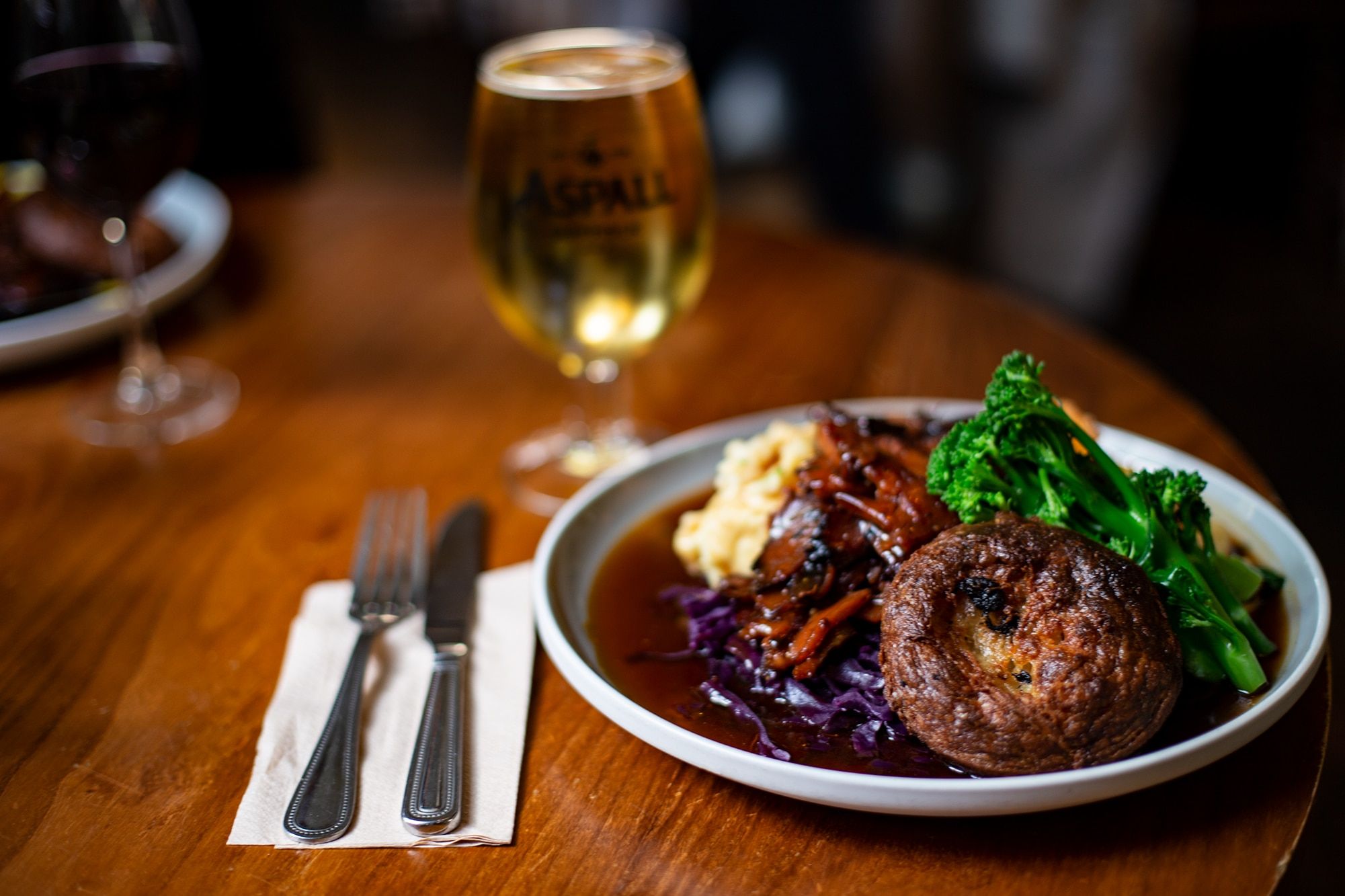 Rhys: In a short time and with only the resources of a small local business, you've changed perceptions of what both a pub and vegan food can be. What did you envision when you first decided to open The Roundhill?
Max: To be honest we first thought we were going to be more of a drinking pub with live music and good vegan and veggie food. We soon saw the true talents of our now Executive Chef, Jake Swayne and the pub quickly evolved with that great food reputation. 
We went fully vegan with our kitchen first, a few months after opening, and our bar went fully vegan not long after that*. It simplified our way of working and we knew by then we didn't need any animal products to do what we wanted to do.
(*drinks aren't always vegan or vegetarian)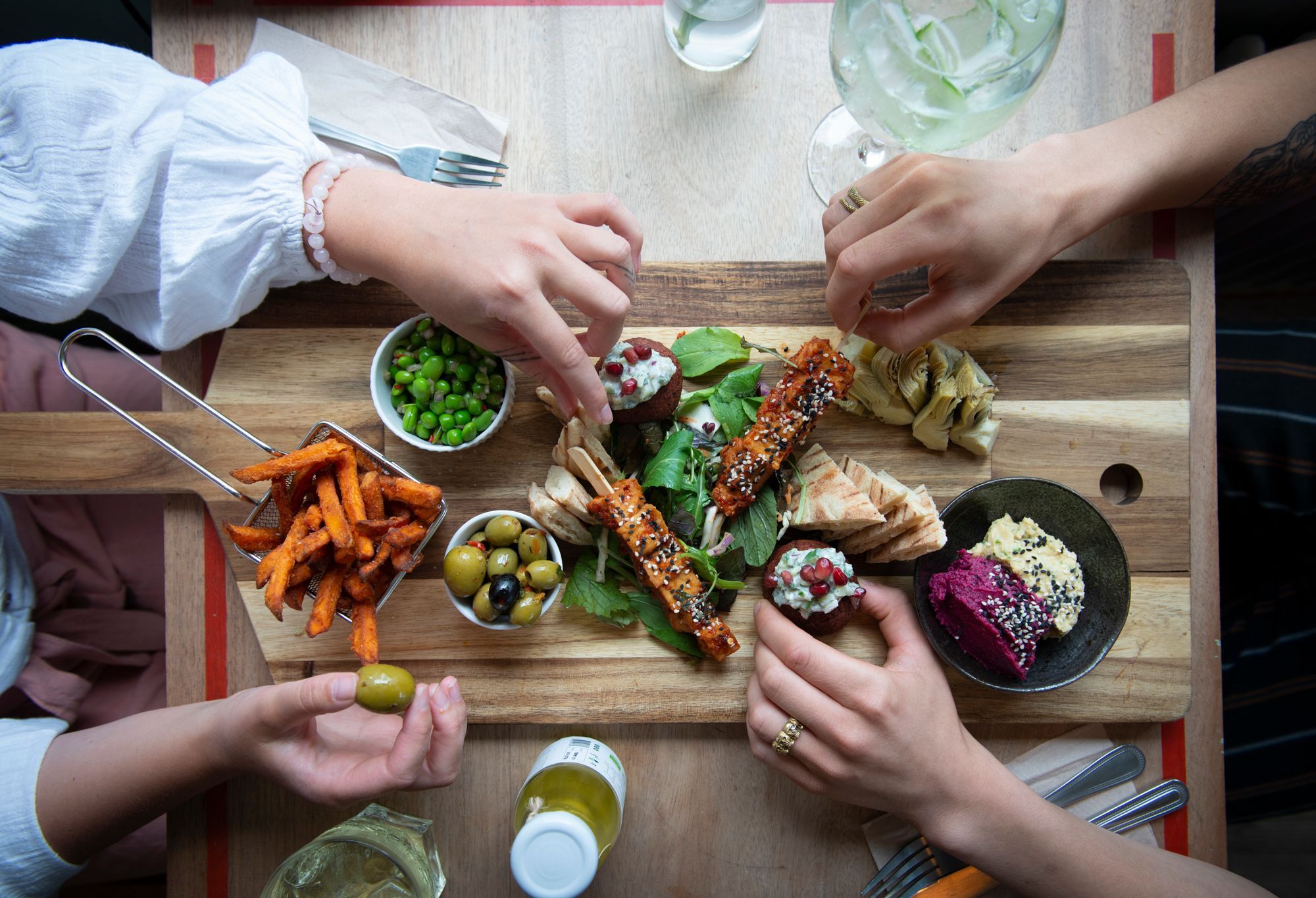 Rhys: For someone who hasn't visited yet, how would you describe The Roundhill experience?
Max: A relaxed but high-quality dining experience in a community pub, friendly staff and quirky decor.
Rhys: What do you think the secret of The Roundhill's success is?
Max: It's all about the team, they all work so hard day in day out to create a space and food that our lovely guests want to return to. 
Rhys: Impressively, as a niche venue that historically would depend on a small loyal following, The Roundhill's popularity has seen it expand its brand into Lewes with the cafe at The Needlemakers and fine dining pop-up concept Kokedama. Can you tell us about that journey?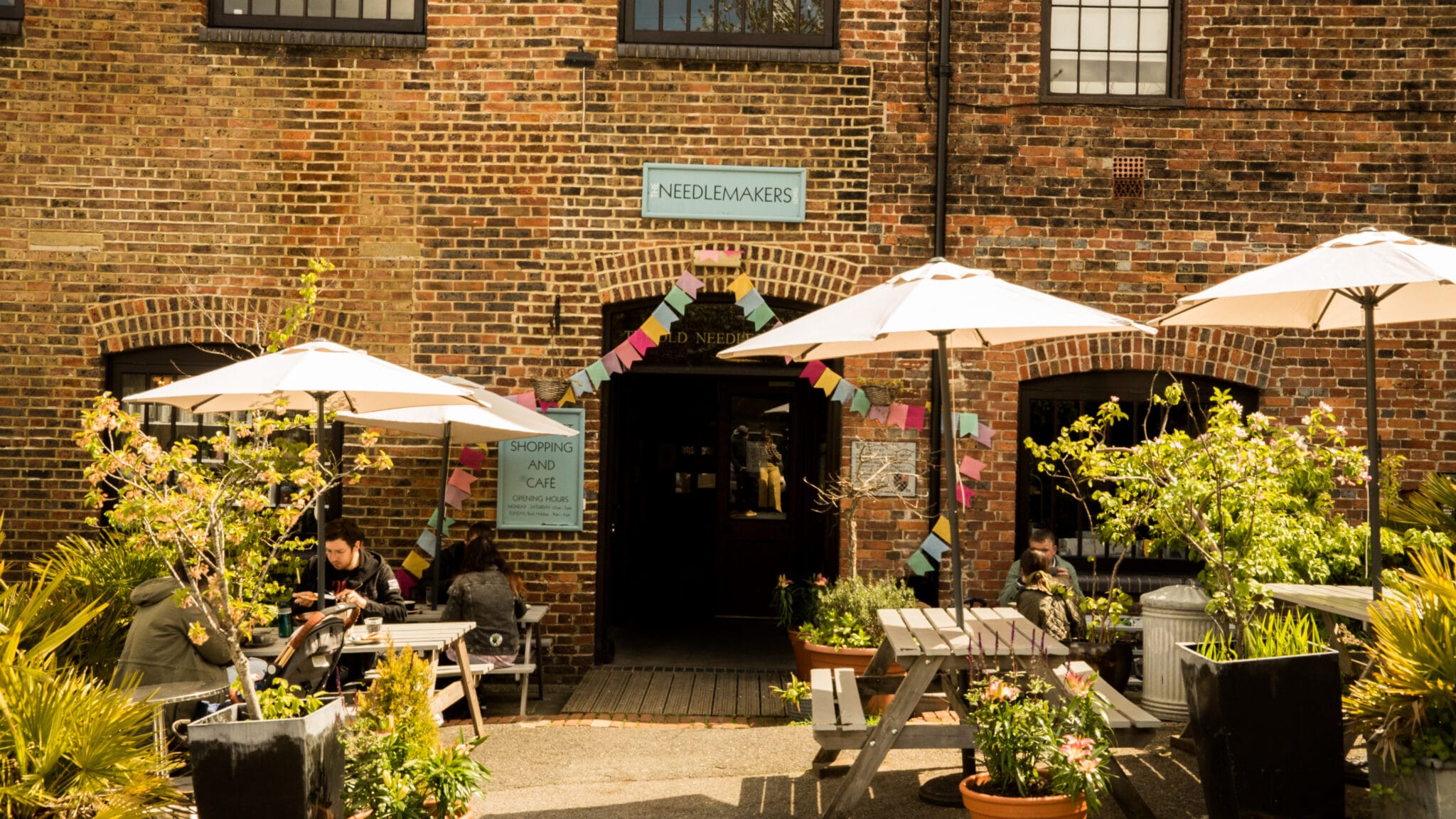 Max: When we started The Roundhill we were mostly all from Lewes, so we have deep connections to the town. We were on the scout for a location to host Kokedama at first but didn't find anywhere in Brighton that suited. We were alerted by friends that The Needlemakers was coming up for sale and we suddenly jumped on the concept of the cafe by day and a small plate restaurant by night. 
The cafe opened mid pandemic in October 2020, with so much going on we didn't actually Launch Kokedama until June 2021. We soon realised that running two very busy but very different concepts in the same location was too much so we went to look for a more permanent location for Kokedama in Brighton again, and found one!
Rhys: With Kokedama finding a permanent Brighton residence on East Street. What can we expect from the new restaurant?
Max: We're still finalising some last sections of the very long lease, we want to make sure that in this current climate we can ensure we are in Brighton for the long run.

What you can expect is slightly different from Kokedama in Lewes in a way but keeping lots of the same elements. As we scale up we need to make some changes.

We'll have an a la carte menu available for people that will be set at a lower price point and will allow guests to have a quick meal but still enjoy the highest quality of produce.

We'll continue with the tasting and wine pairing menus for guests that want to stay for a full evening with us.

We'll have a cocktail bar for guests that want to have a drink before or after their meal or just on their way to another venue. The venue also has a huge terrace, which will be perfect for that after swim treat in the summer.
We'll have private dining rooms for special events, full venue hire for weddings and so much more. 
Rhys: Achieving all this in a small family business is impressive, to say the least. For a small family business that caters to a niche audience is doubly so. Add to that 18 months of lockdown, a global pandemic and the pitter-patter of tiny new Roundhill family member and I'm reaching for adjectives that blow "astounding" out of the water. So, is it just a healthy vegan diet that keeps you on top of the game, or is there more to it?
Max: Ha! Thanks but I wouldn't say that a vegan diet is always healthy! Running any business with children is difficult but it's for them that we do it. Being your own boss means that you choose the times you work and spend time with your family. Once they're asleep you can work.

I'm so grateful for an amazingly supportive partner, without her none of this would be possible. But also for our fantastic teams. Jake our Executive Chef who's been with us from the start, Adam Eynon The Roundhill's Head Chef who also came on board right at the beginning, George Stone and Lucy May who manage The Roundhill. Oscar Van Hoorne and Gabri Zanardo who manage the Needlemakers Cafe and Kokedama and everyone else in the teams. Without these guys, none of this would have been possible.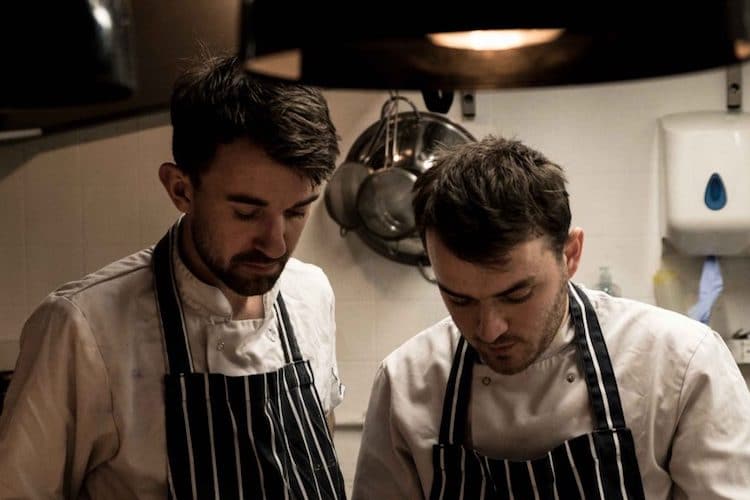 Rhys: Soon you'll have three distinct offerings with The Roundhill, The Needlemakers in Lewes and Kokedama. How would you describe each venue's uniqueness in one sentence?
Max: The Roundhill – A community pub with outstanding food, cocktails, live events and much more. 
The Needlemakers Cafe – A fast-paced, full plant-based cafe, surrounded by unique independent shops in the historic town of Lewes

Kokedama – Plant-based small plates and tailored cocktails, tasting menus and private dining.