Brunch with a twist
Ready to take your brunch game to the next level? Look no further than the much loved Curry Leaf Cafe! If you're seeking a brunch spot that offers dishes beyond the ordinary brunch-ables, Curry Leaf Cafe is the perfect destination for you. With their recently-introduced weekend brunch menu, they have just the right concoctions to satisfy your cravings. Prepare to be surprised as their expertly-crafted dishes bring a fresh and exciting twist to Brighton's brunch scene.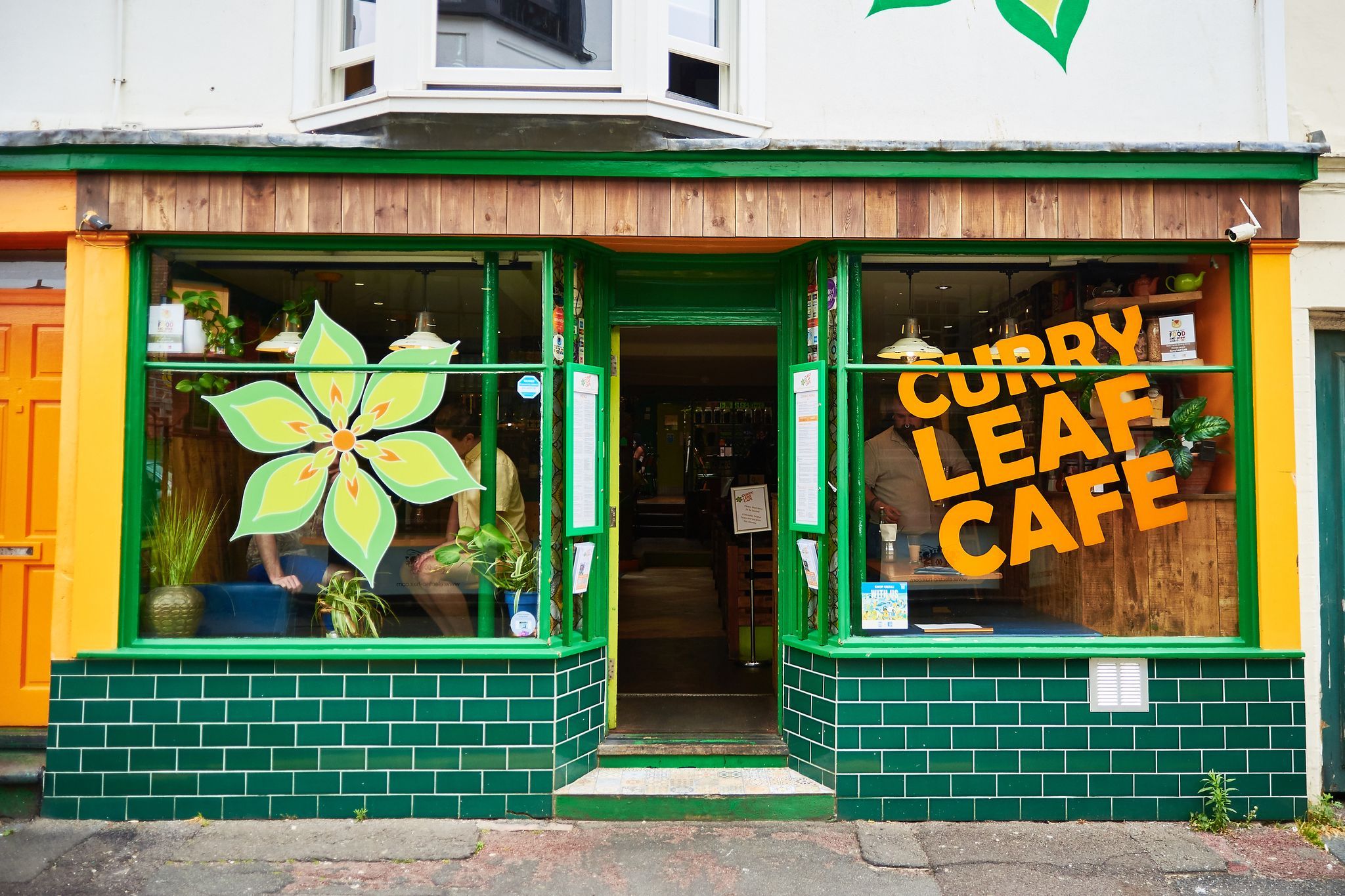 Curry Leaf Cafe has joined the brunch scene
Curry Leaf Cafe has been a beloved fixture of the vibrant Brighton food and drink scene for many years. Their taste bud-tingling Indian street food menu, along with their extensive selection of craft beers have earned them numerous awards and secured desired spots on prestigious lists published by the Guardian, the Observer, and more.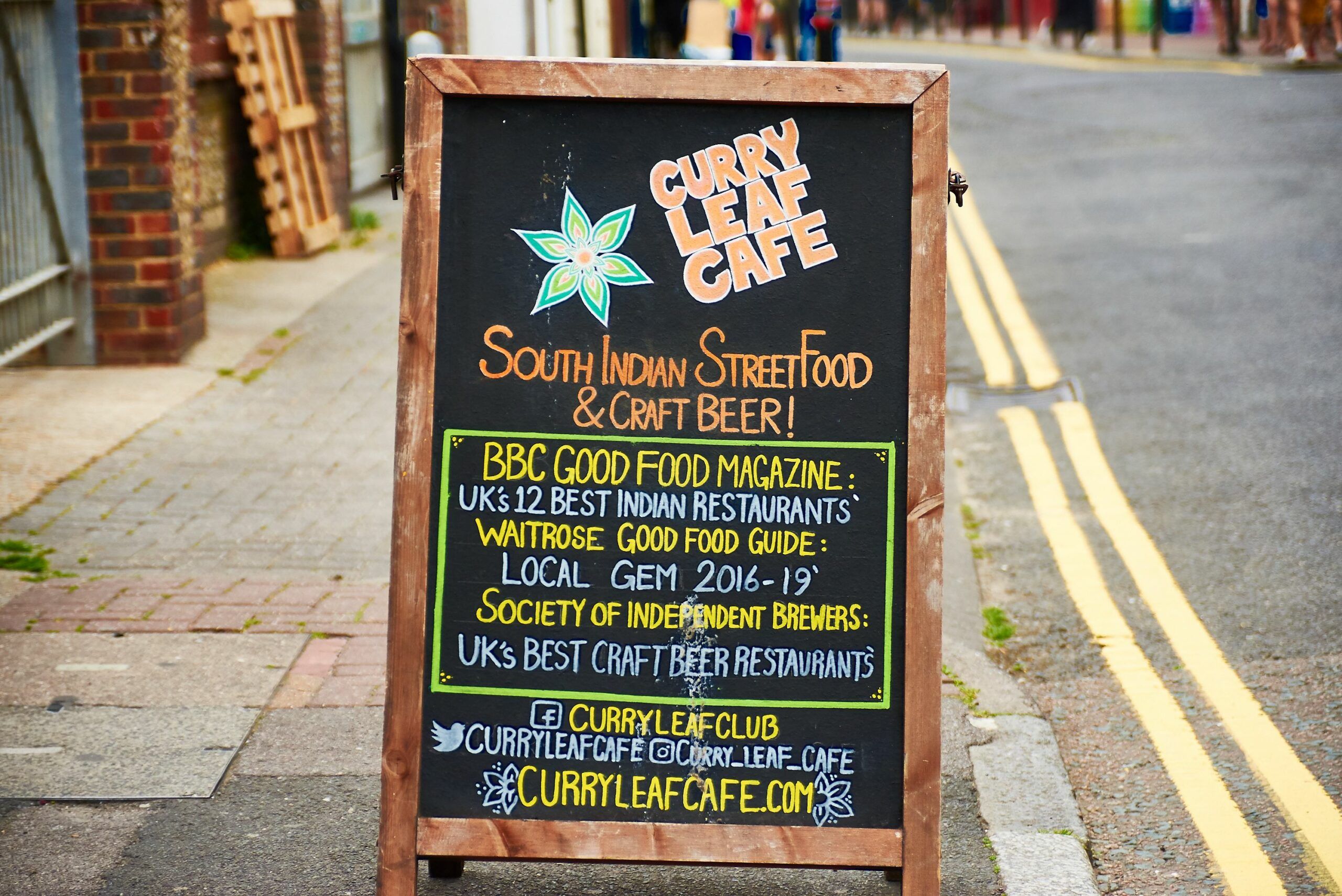 Located in the heart of Brighton's historic Lanes area, Curry Leaf Cafe offers the best of all worlds. The beach is just a stone's throw away, and there are plenty of shops for mooching about. So whether you're in the mood for some leisurely shopping or a relaxing stroll to the beach after your meal, Curry Leaf Cafe is the perfect weekend base.
Mouthwatering menu
Now, get ready for the Curry Leaf Cafe brunch experience! Their mouthwatering menu is available on weekends from 11am to 3pm. We dove headfirst into their enticing Brunch Specials but there's a huge and wonderful assortment of street food, curries, stews, grilled dishes, and much more to turn your brunch into a Curry Leaf feast.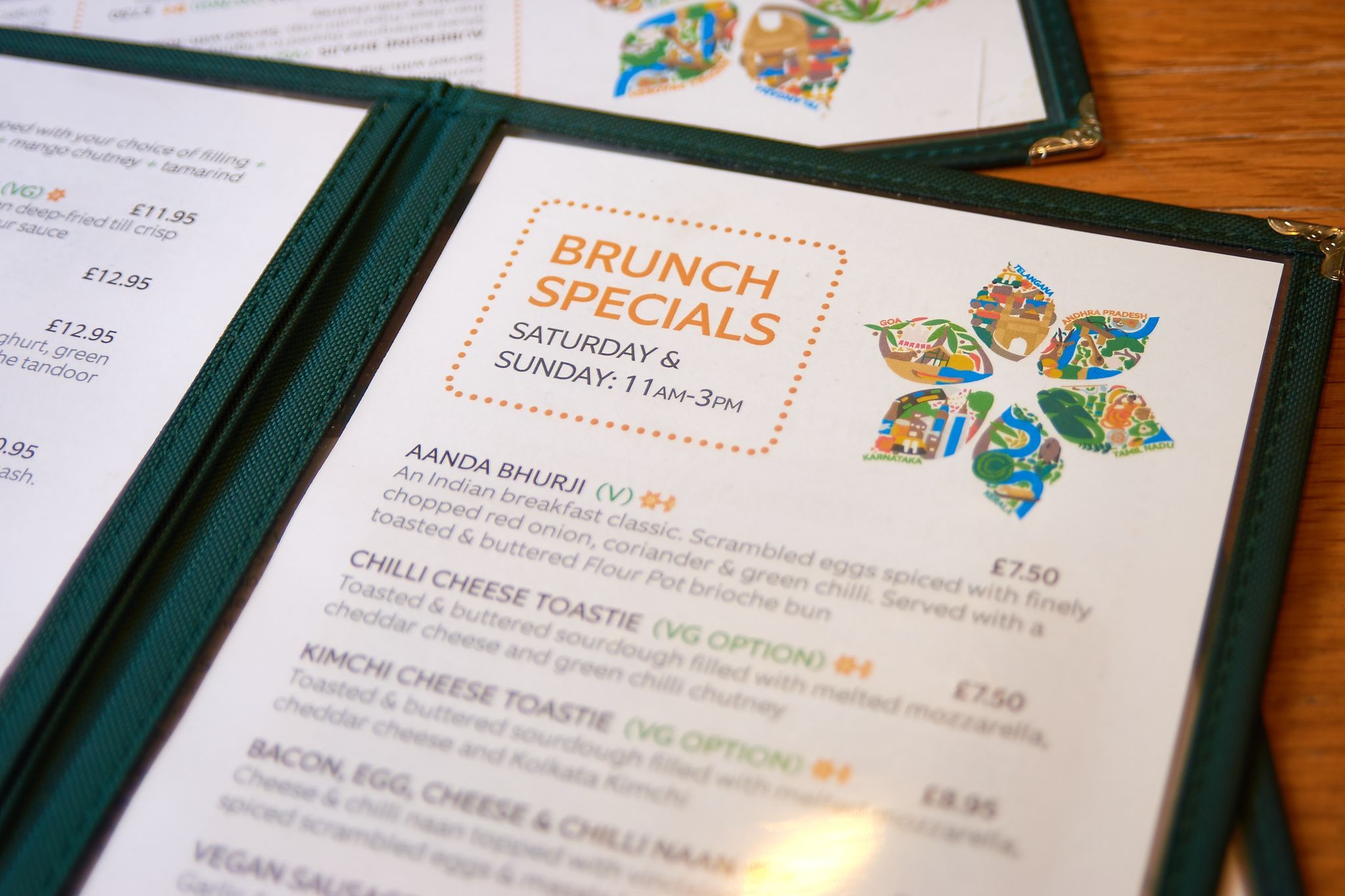 A Curry Leaf twist on brunch
To be honest, the Brunch Specials menu at Curry Leaf Cafe is right up my alley. They've put an Indian twist on classic Western ingredient combinations, resulting in exciting, mouth-watering creations. Prepare to be pleasantly surprised as you peruse dishes featuring bacon, egg, or sausage, followed by a tempting twist. Take, for instance, their bacon, egg, cheese, and chilli naan, featuring tandoor-baked cheese, topped with vindaloo-marinated streaky bacon, spiced scrambled eggs, and a zesty masala ketchup – just a glimpse into the innovative and delicious brunch offerings you can expect from Curry Leaf Cafe.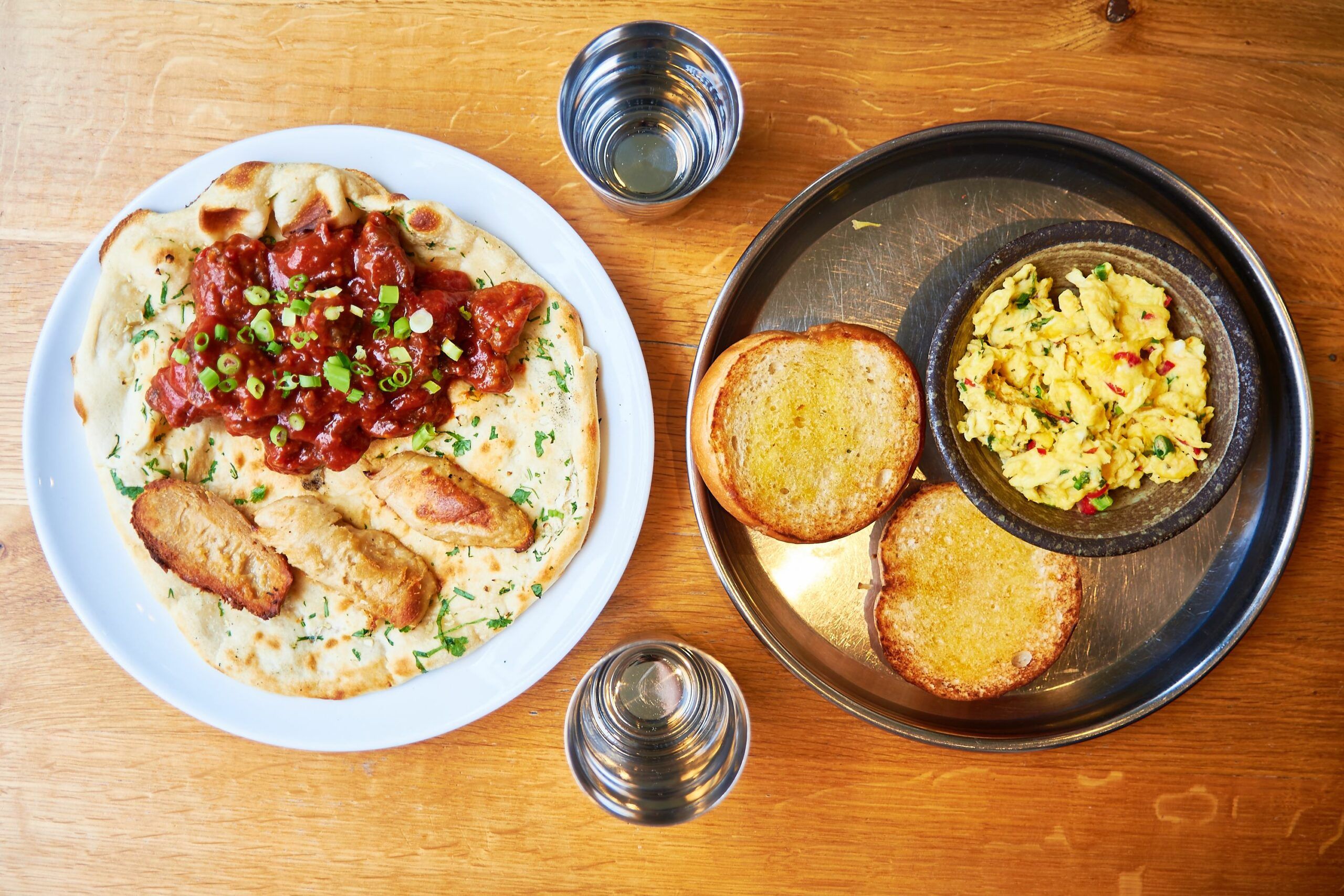 Kicking off our brunch adventure
We kicked off our brunch adventure with the Aanda Bhurji. Picture this: spiced scrambled eggs cooked to perfection, infused with finely chopped red onions with a burst of flavour from coriander and fresh green chillies. And guess what? It comes accompanied by a heavenly, buttered brioche from one of Brighton's favourite bakeries, The Flour Pot. Now, we all know scrambled eggs can be a bit of a goldilocks test – too dry or too wet, finding that sweet spot is crucial. But let me tell you, these eggs were nothing short of scrumptious. They were, as expected from Curry Leaf, chef's kiss perfection! The balance of flavours, the texture, everything was spot on.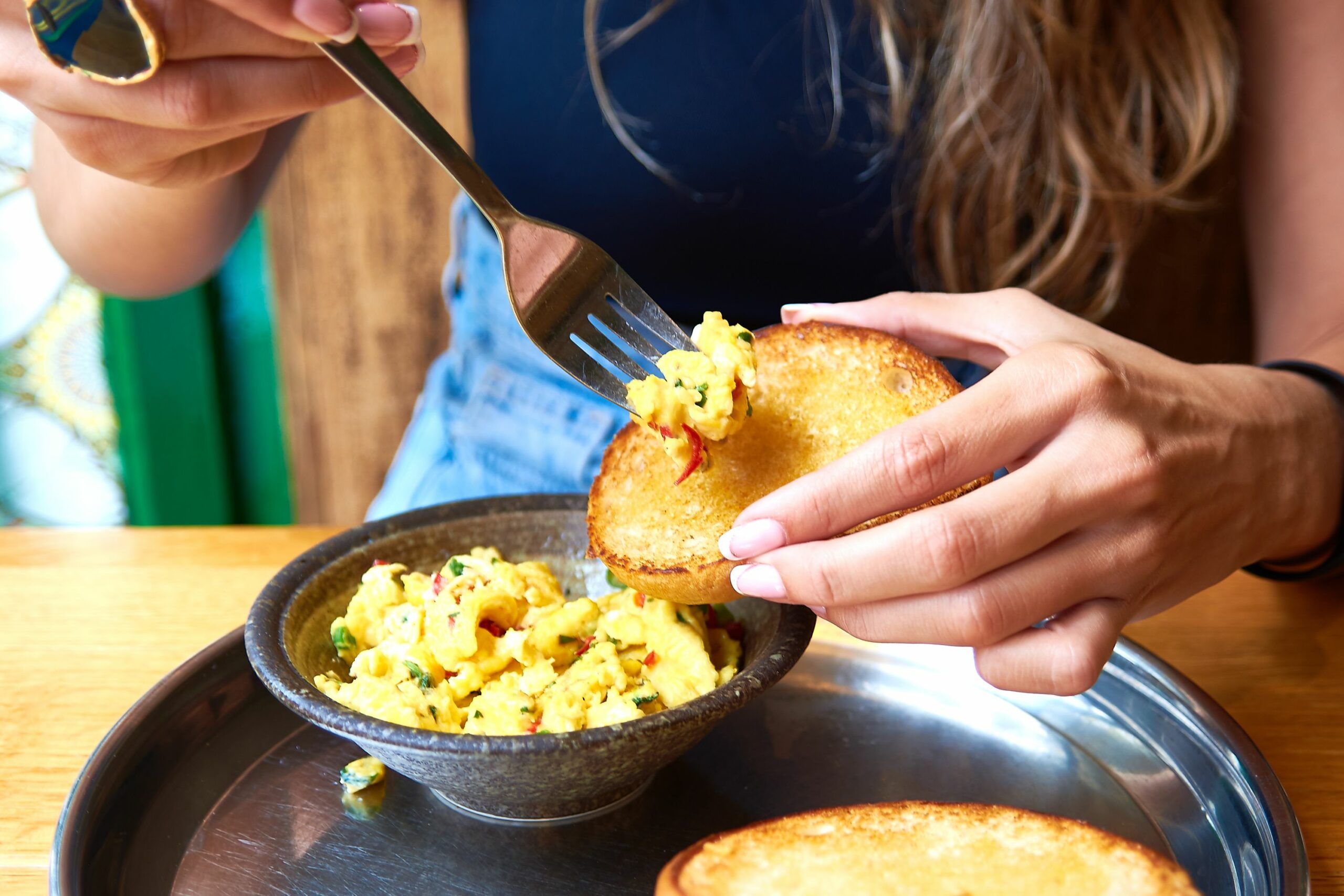 Now comes the tough part – deciding between the other tempting options such as the Kimchi Cheese Toastie. Trust me, this decision deserves some serious contemplation! After much debate and anticipation, we ultimately settled on the Vegan Sausage and Mushroom Naan, and it did not disappoint.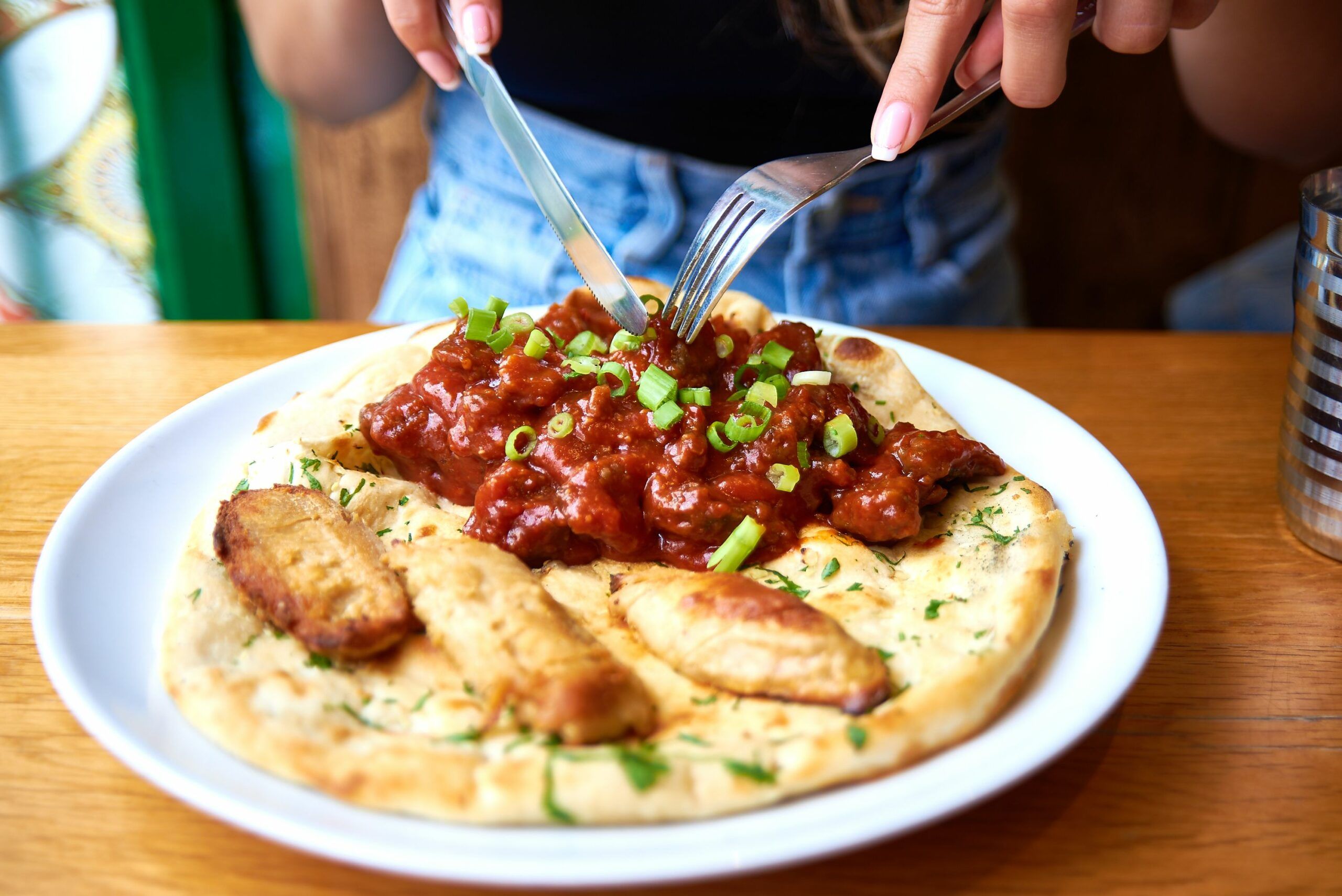 The moment I took my first bite, I was greeted with a surprise – the IndoChinese sauce. But before we even get to the sauce, let's talk about those mushrooms. The texture is perfect, with a crisp outer coating that retains that satisfying crunch even amidst all the sauciness. And the mushroom itself? It's wonderfully meaty, adding depth to each bite.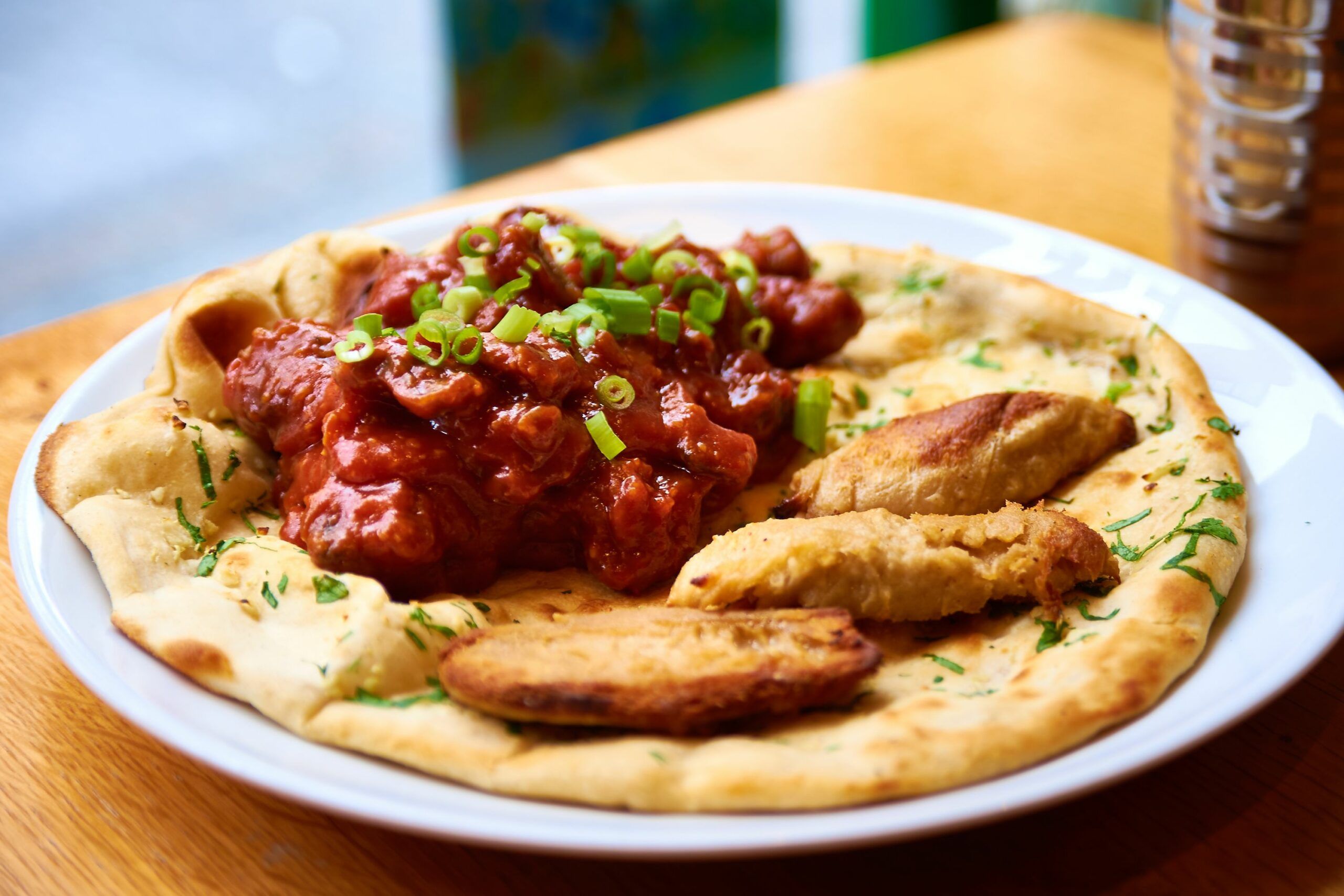 But for the real showstopper, let's go back to that sauce. Oh – my – goodness! I wanted to bring home a whole vat of it just so I could slather it on everything I eat. It's a harmonious blend of sweetness, tanginess, and umami deliciousness, with just the right amount of kick to wake you up. Accompanied by a sliced vegan sausage on a bed of garlic and coriander naan, this dish can easily be rolled up into a wrap and gobbled up. Trust me, this Curry Leaf creation will leave you wanting more.
Refreshing drinks
To quench our thirst, we chose some refreshing fruity drinks – a mango juice and a mango lassi. Wow, that lassi took me on a journey down memory lane to the very first time I tasted one in a Mumbai café near Chowpatty beach. It was like living that moment all over again – silky smooth, ice-cold, and just the right amount of sweetness from the ripe fruit. I had to exercise some serious self-control to resist ordering another round!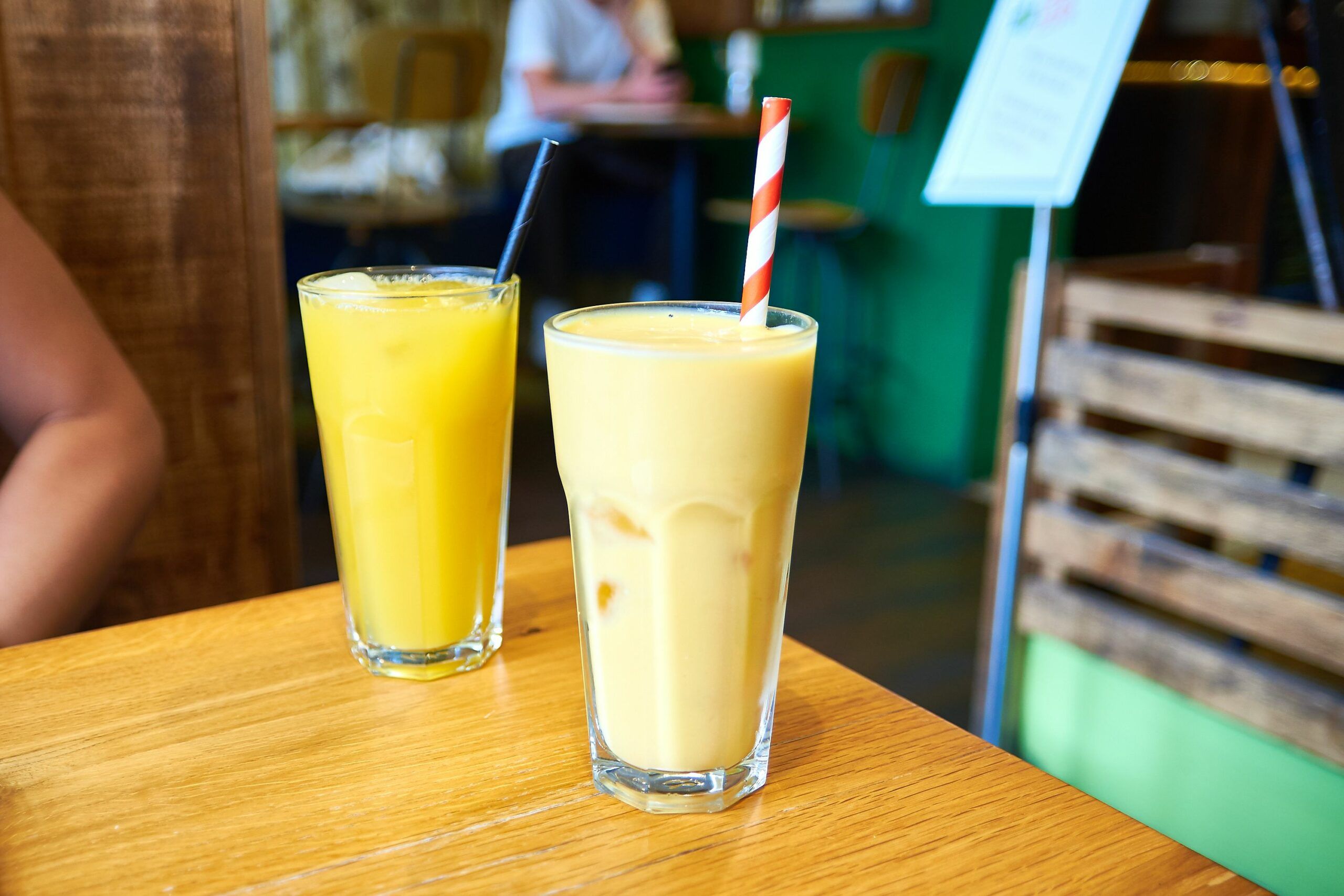 After diving into each other's dishes (we just couldn't resist, they were too tempting!), we leaned back in our seats, allowing our food to settle while soaking in the vibrant atmosphere. The restaurant was bustling with more brunch enthusiasts and lunchtime visitors, creating a comforting buzz in the air. As we sat there, our waiter kindly recommended a chai tea to round off our meal. Well, I couldn't possibly say no to that (of course not!). The moment I took a sip of that sweet, creamy, and delicately-spiced tea, it was the perfect finale to our brunch experience.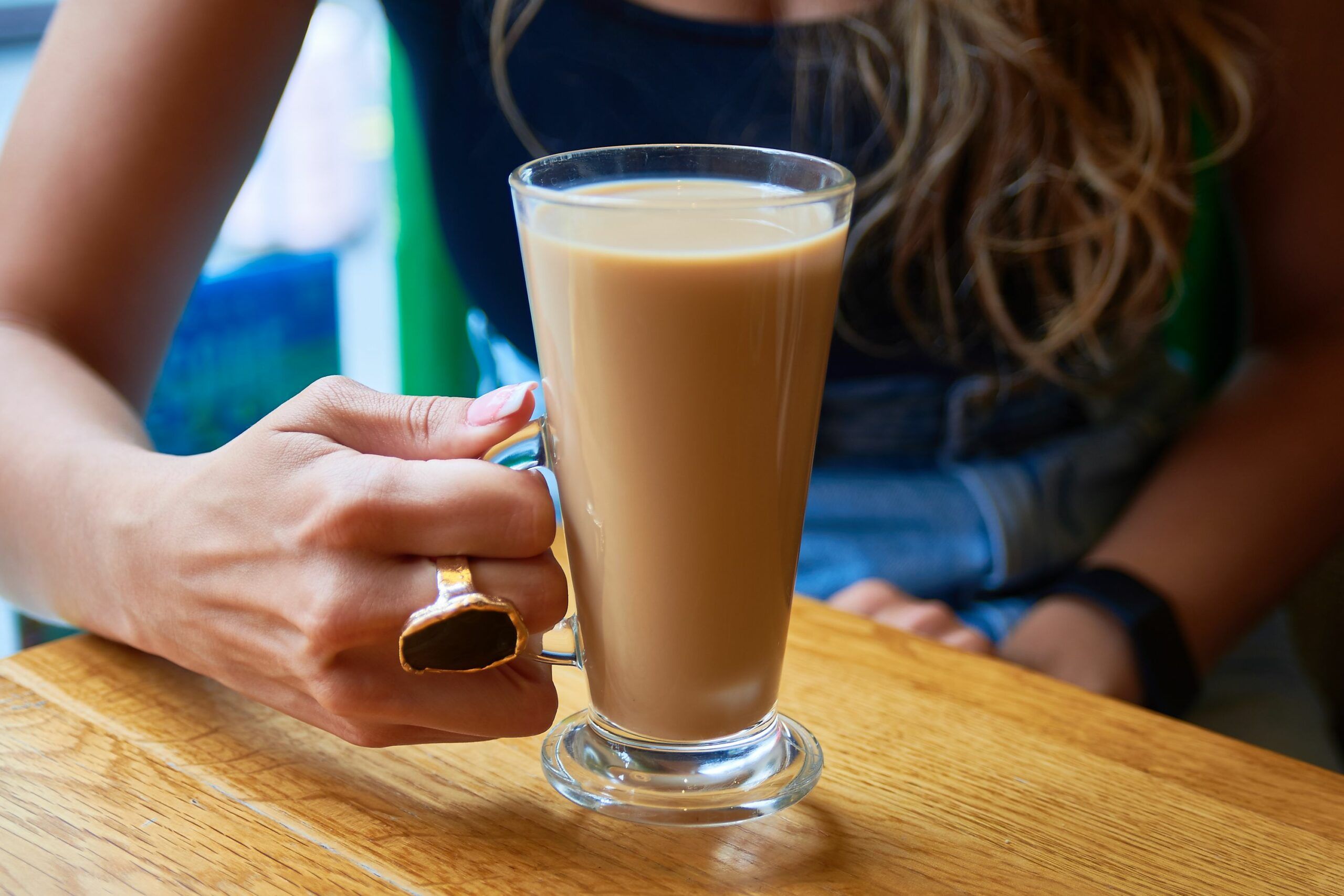 I'll be back
Thank you Curry Leaf Cafe for your warm welcome, delicious food, and for transporting me to a special trip many years ago. I've certainly got the Curry Leaf brunch bug and I am already craving more!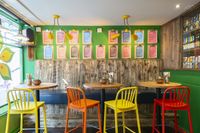 Want to know more about Curry Leaf Cafe Brighton Lanes?
Find Out More