Pesca Trattoria is a family-run restaurant bar from the team behind London's Mele e Pere and Gotto. The restaurant serves homemade, Italian recipes that are reminiscent of the fabulous family-run places of northern Italy. Now in the heart of Hove and providing our city with chef Andrea's delicious dishes and culinary expertise. Pesca Trattoria Hove is spacious and bright with a food and drink menu that is accessible to families and friends of all ages.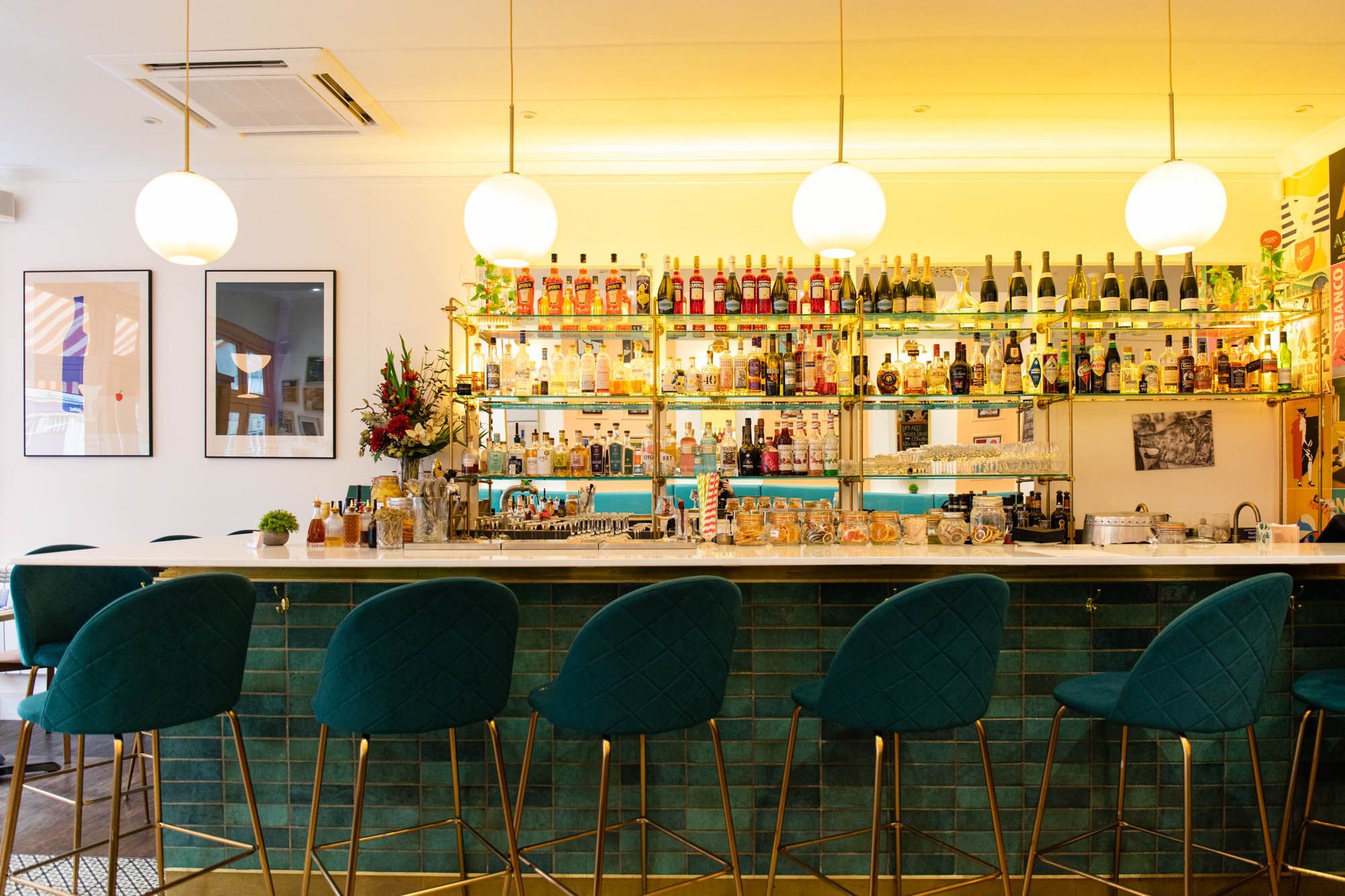 Finding Pesca Trattoria Hove
Located in prosperous Hove, on Church Road, between the popular Second and Third Avenues. Pesca is well situated as a destination spot, should you be looking for an excuse to cross the Brighton Hove border. It's also aptly placed for locals on lunch, beachgoers and anyone 'toing and froing' from Hove train station.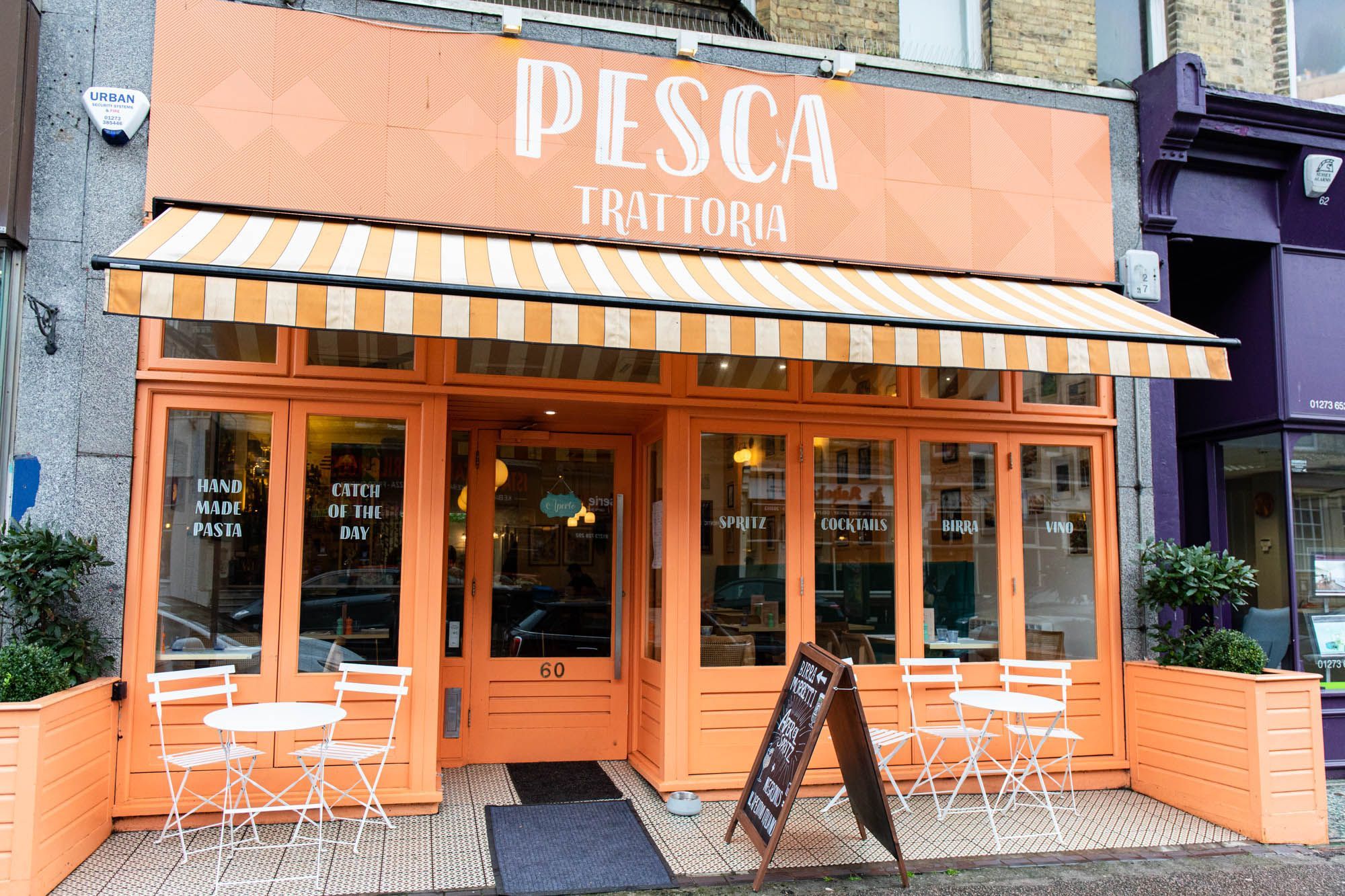 The feel of Pesca 
This Hove restaurant is fronted by floor to ceiling concertina doors, creating a bright and welcoming atmosphere inside, which opens up during summer for an outside/inside dining experience . Outside, there is also a good amount of street side seating for alfresco dining.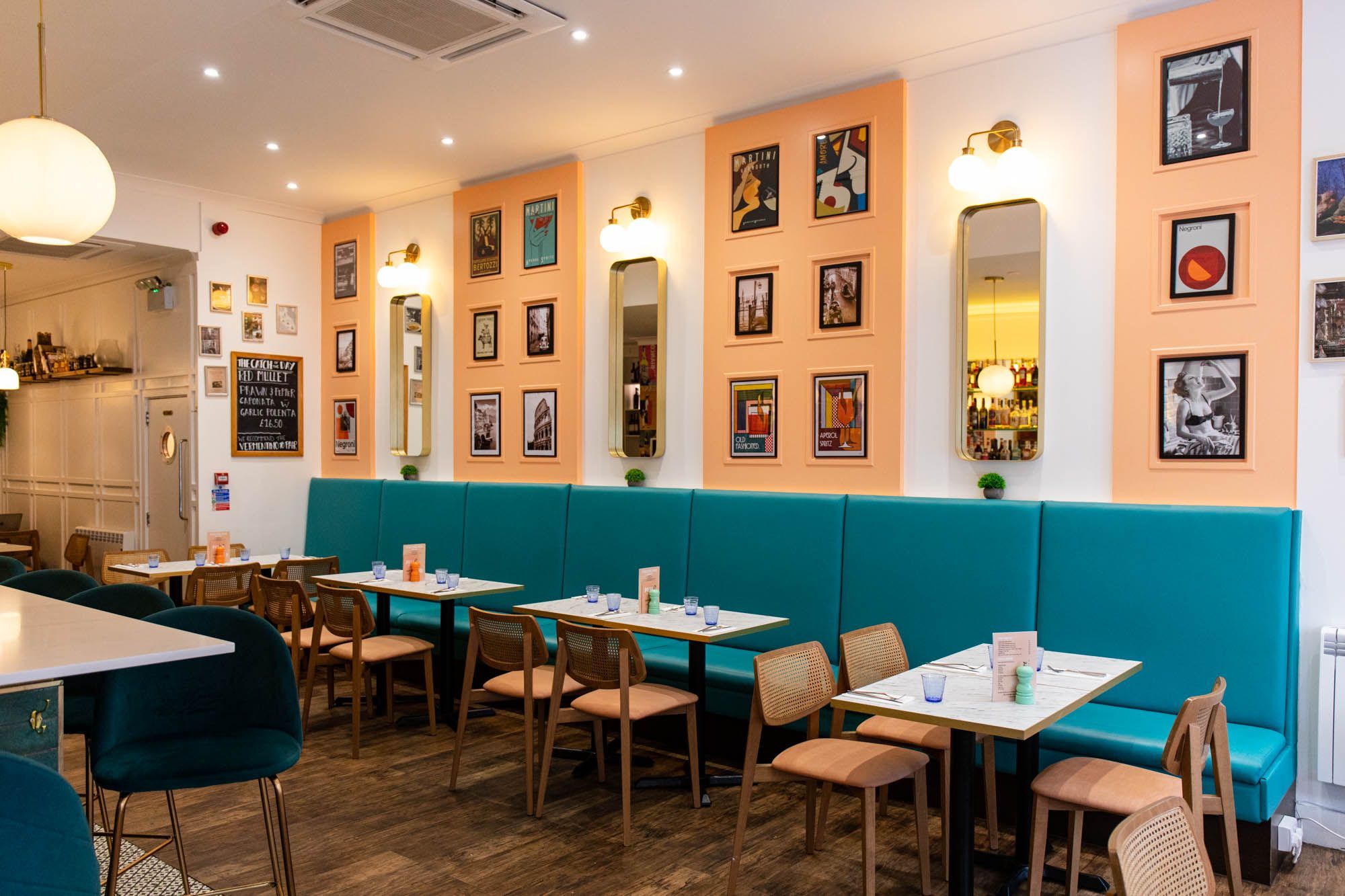 The decor palette draws influence from the restaurant's name (pesca being Italian for peach). Peach is the colour that woos passersby in from the streets. Plush velvet bar stools line the counter, inviting you to dine at the bar side. For those, after a more intimate dining experience, there is no shortage of comfortable seating to choose from.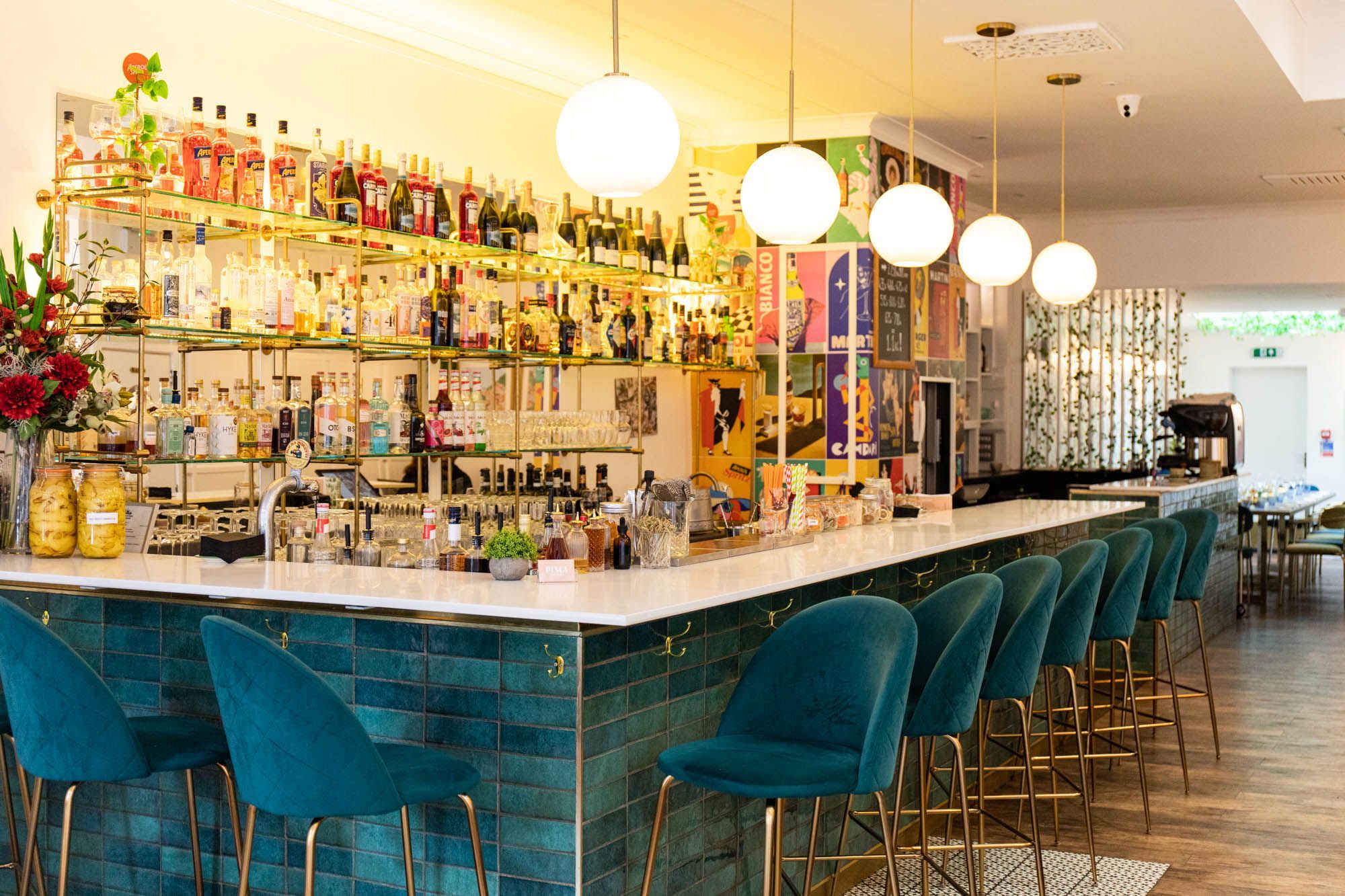 Eating at Pesca 
Chef Andrea's menu is abundant with classic (but not commonly found) dishes from all Northern Italy. Pesca provides a menu of antipasti, homemade pasta and an authentic a la carte selection which offer a catch of the day as well as, steaks. Also on the menu you'll find dishes such as: parmigiana di melanzane, sirloin tagliata and to top it off a fantastic selection of favourite Italian desserts.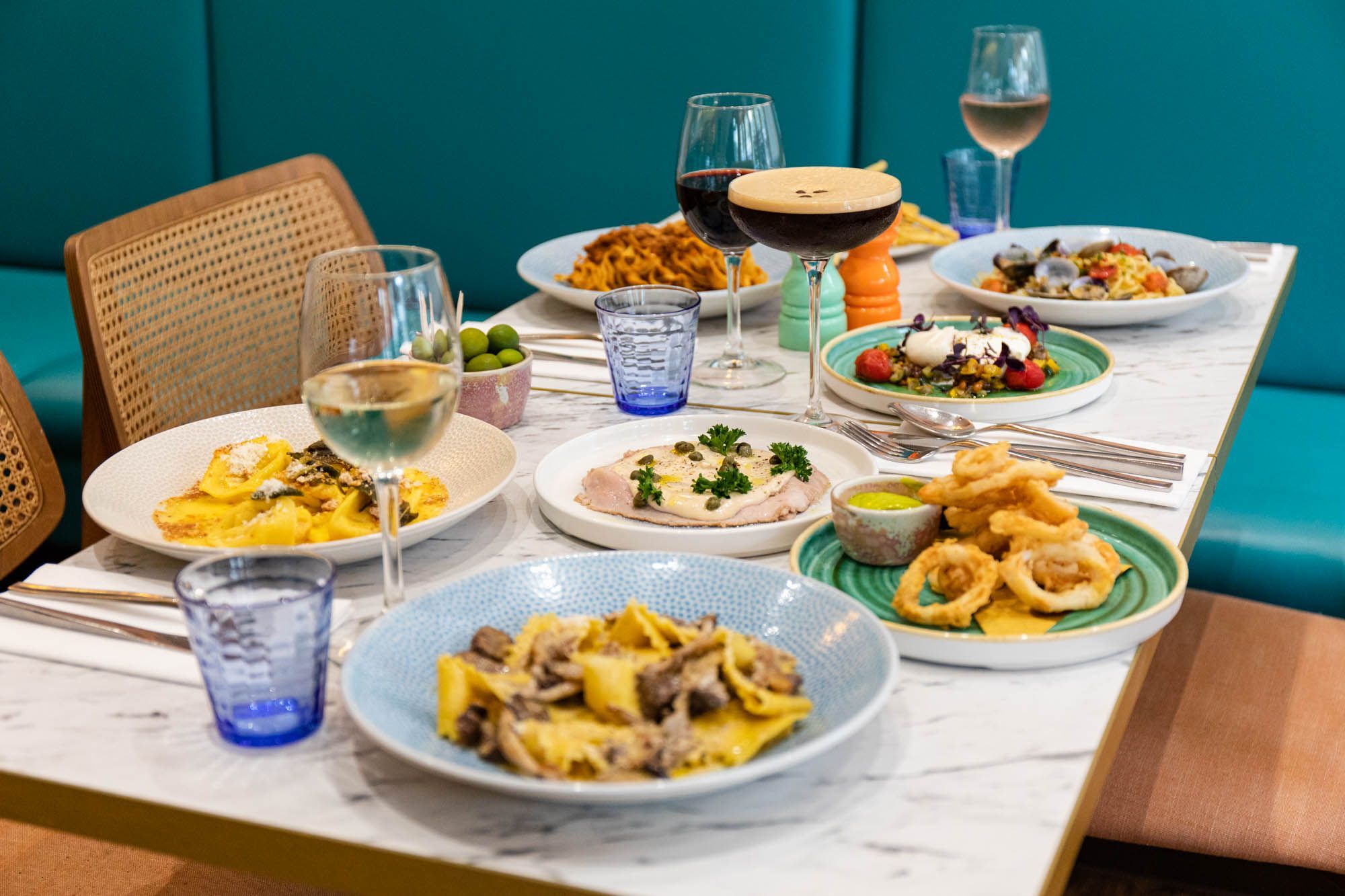 Vegan can be made available as well as a full variety of antipasti available for plant-based diners to enjoy. If you're dining gluten free then you can also enjoy a GF based tagliatelle, several of the a la carte dishes as well as the antipasti. As with any dietary requirements we recommend enquiring about booking or asking your server to guide you through the menu.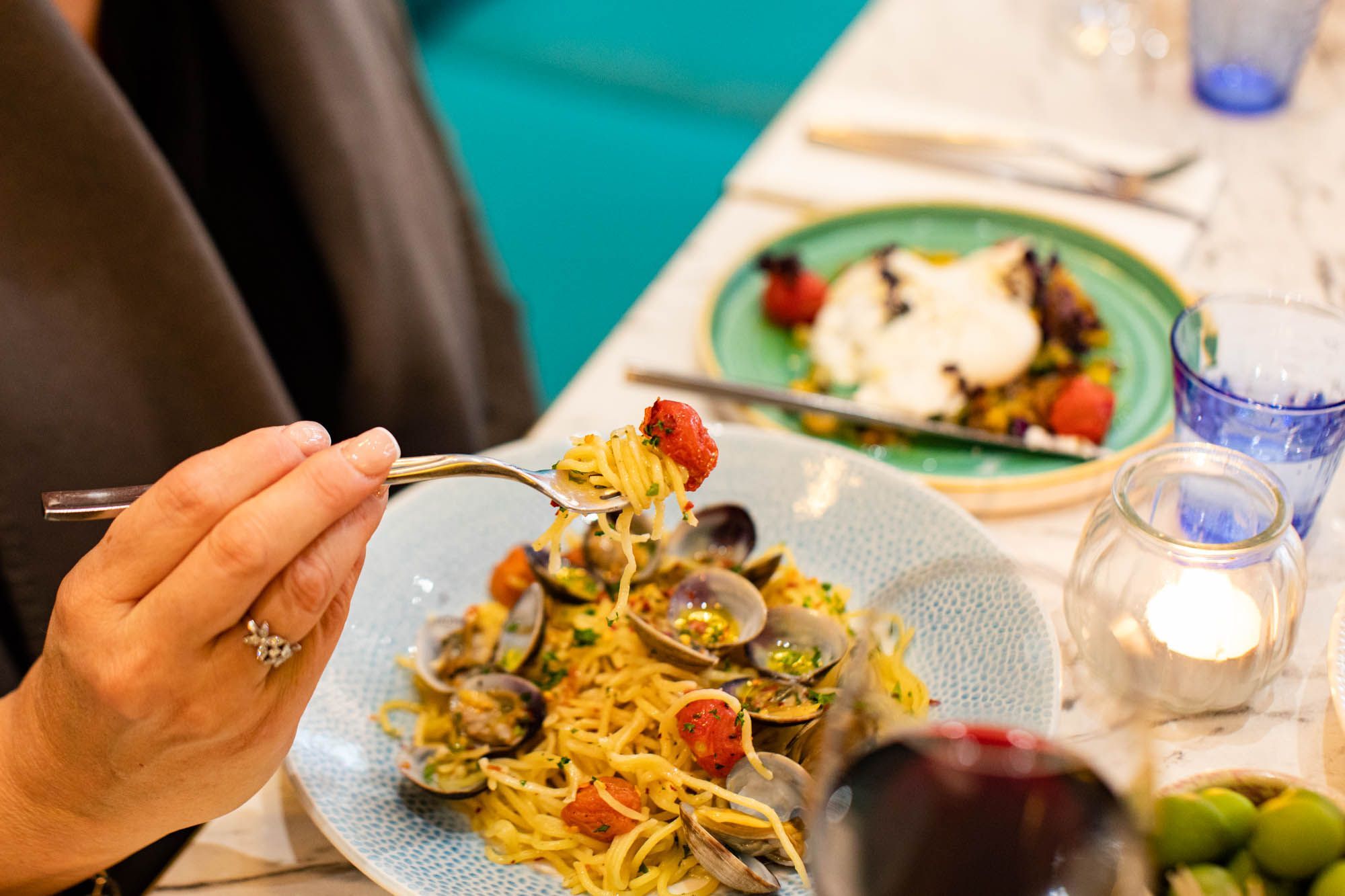 Drink in Italian style 
At Pesca Trattoria Hove the drinks are of equal importance to the food. You are invited to drink bar side and work your way through the impeccable wine list, showcasing a stunning array of Italian classics as well as many local Sussex sparkling wines, rosés and of course Prosecco.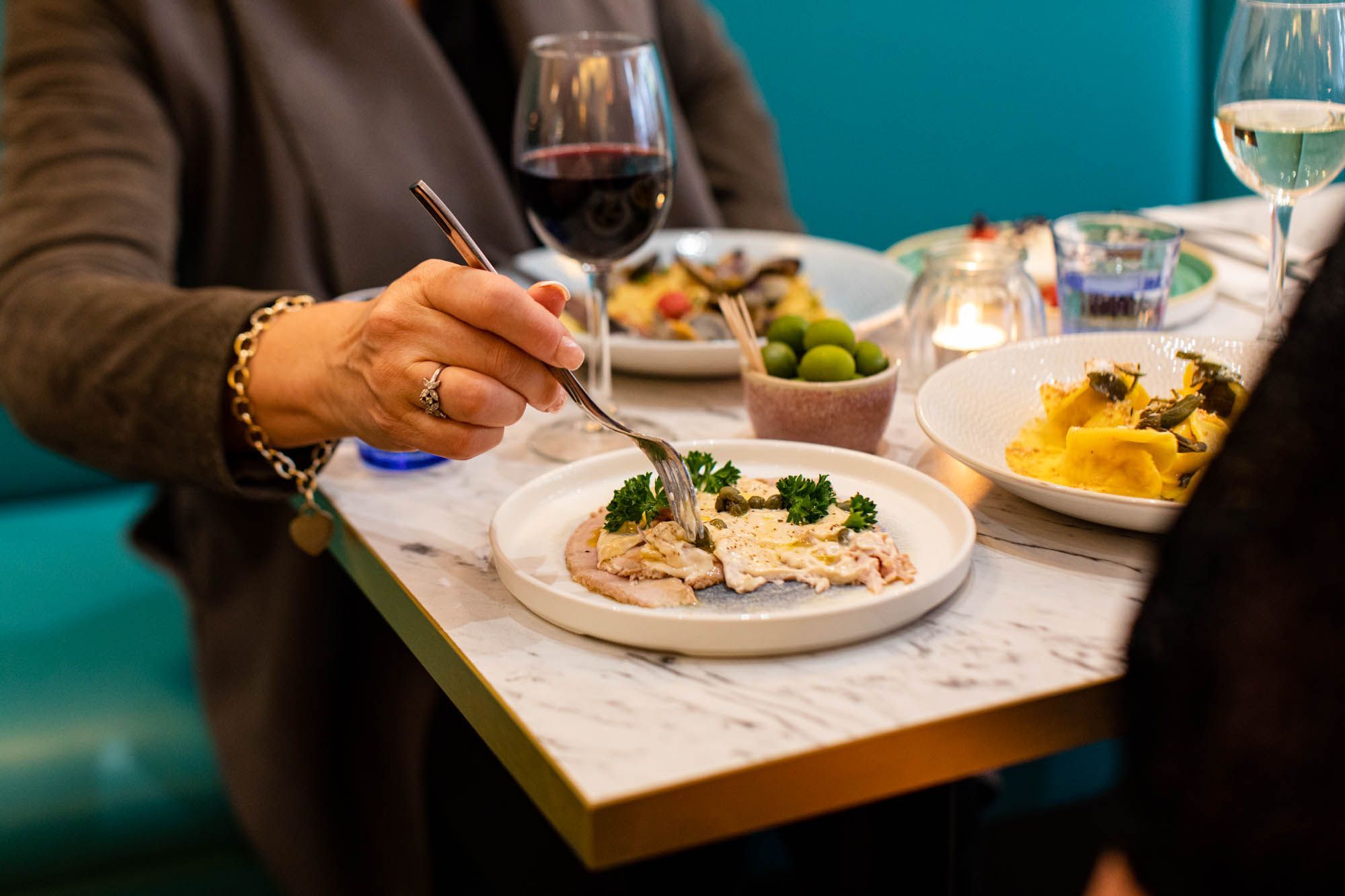 The cocktail menu is delightfully Italian too. Specialising in the favourite mixes such as Bellini, Aperol spritz and offering not one but three varieties on the Negroni! Some are served classic, but others will benefit from the homemade extras that are lovingly prepared, foraged and crafted by the venue's creative team.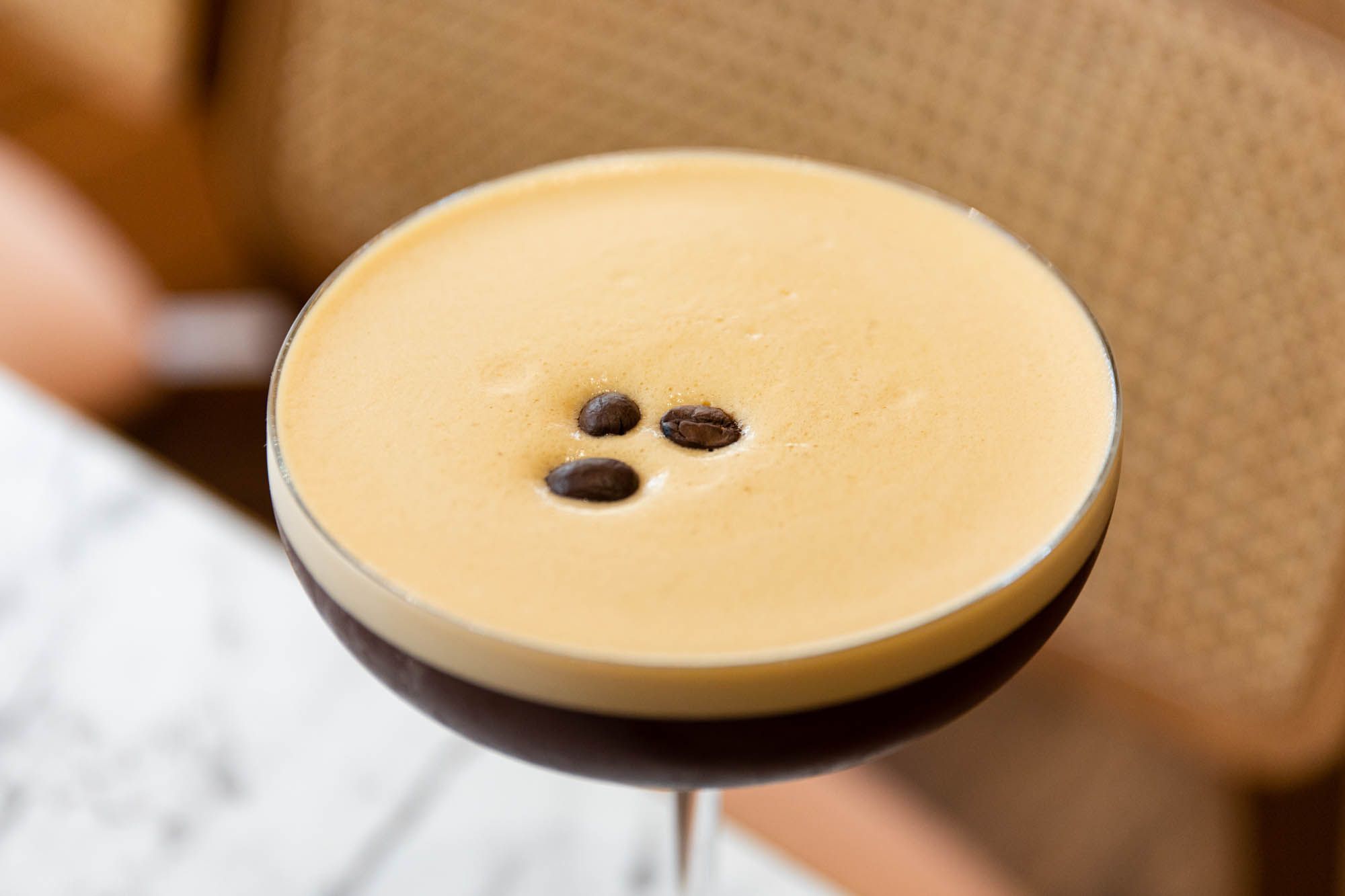 Specials and extras
Pesca Trattoria Hove is committed to providing you with fantastic value, quality and traditional Italian hospitality that is inclusive and accessible to all ages. They offer all-day dining, with their lunch menu running up till 4pm. Catch them Monday to Thursday 5-6pm for their Apperitivo hour and you'll get to enjoy complementary snacks with drinks. There is also a remarkable lunchtime set menu that can see you fed, watered and wined for under £23 per head. 
Events at Pesca Trattoria Hove 
Pesca Trattoria Hove run monthly events such as cocktail and wine tastings and pasta making parties. You can find any upcoming events here.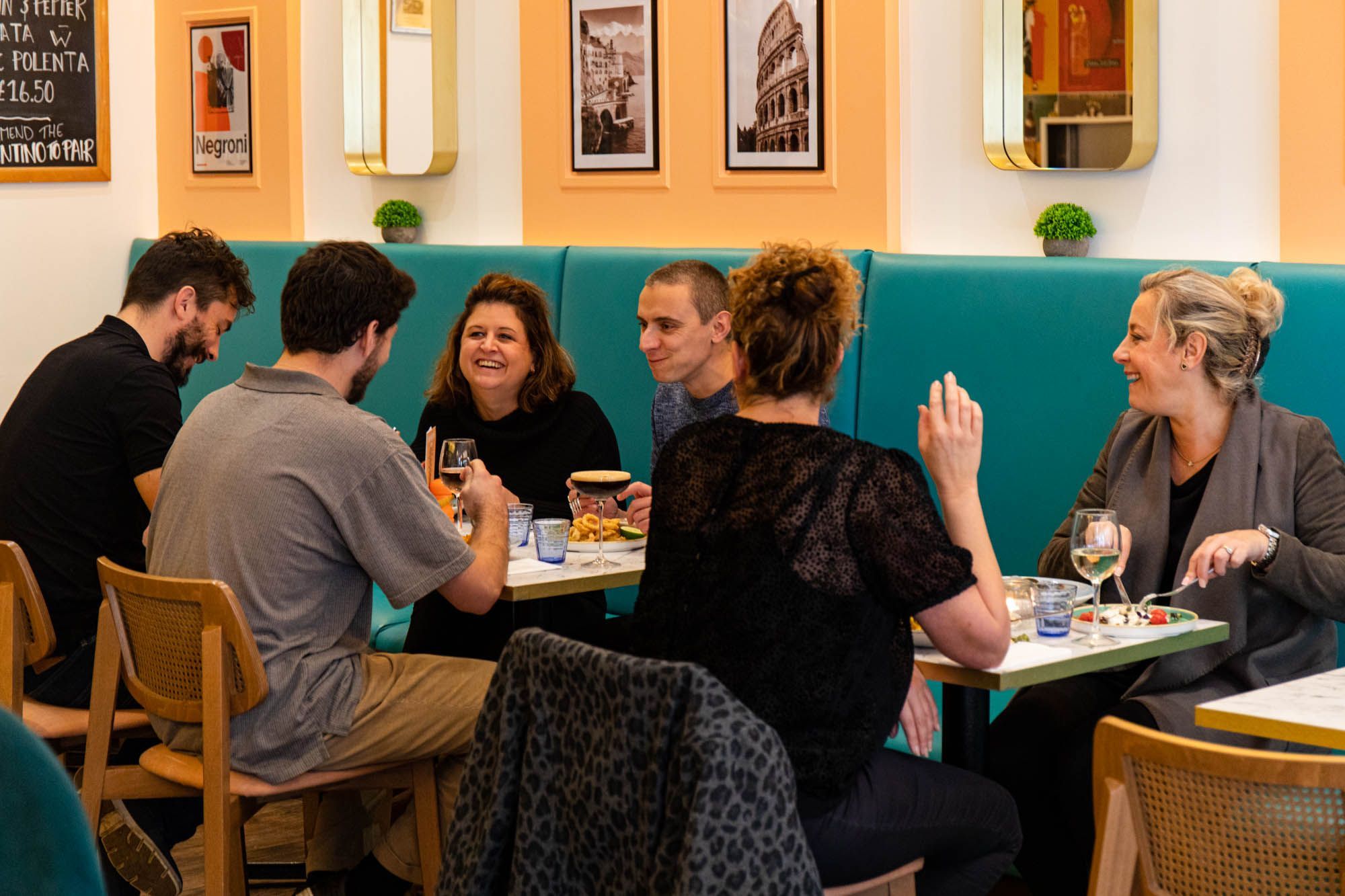 Private hire at Pesca Trattoria Hove
The Amalfi Room, which is set to the back of the restaurant, is naturally lit by skylights and can cater to up to 14 seated guests for semi-exclusive dining. However, if you require whole venue hire at Pesca Trattoria Hove , this is also available for up to 40 or the main dining room can seat 15-20 guests.