Ladies night
For all you mums out there, you know just how magical it is when you and your besties manage to schedule a night out together. Even more magical still when invited to try the deliciously affordable two course menu with Brighton cocktails. It's ladies night at Donatello Restaurant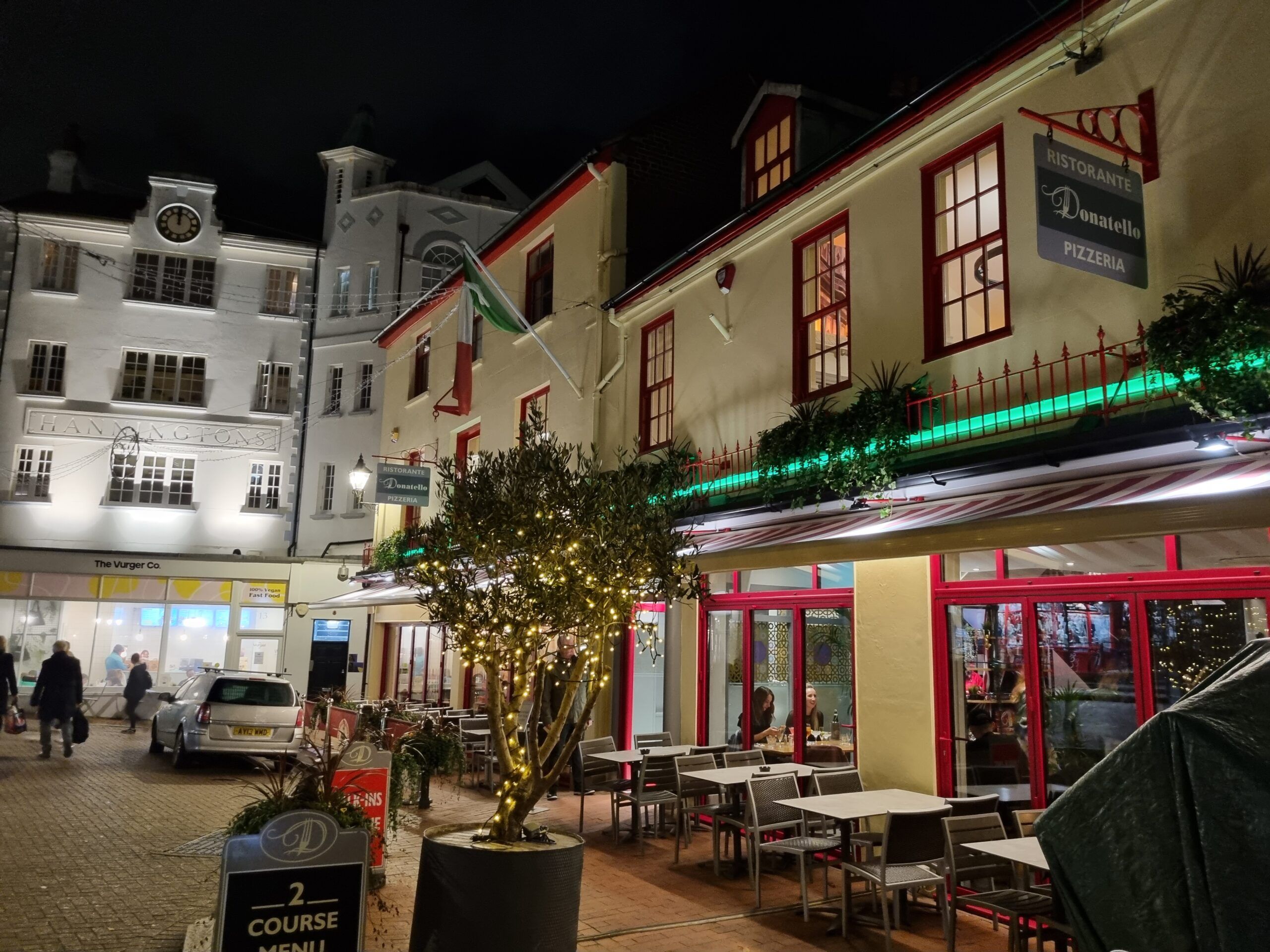 All dolled up and ready to rock, my girls and I arrived early for our seating and were greeted by Brighton's best doorman/owner, Rob. Even with a queue wrapping around the building, our wonderful host had us seated in a flash. With a wave of his hand, and a check of his clipboard, we were whisked away to our window side table with prosecco en route.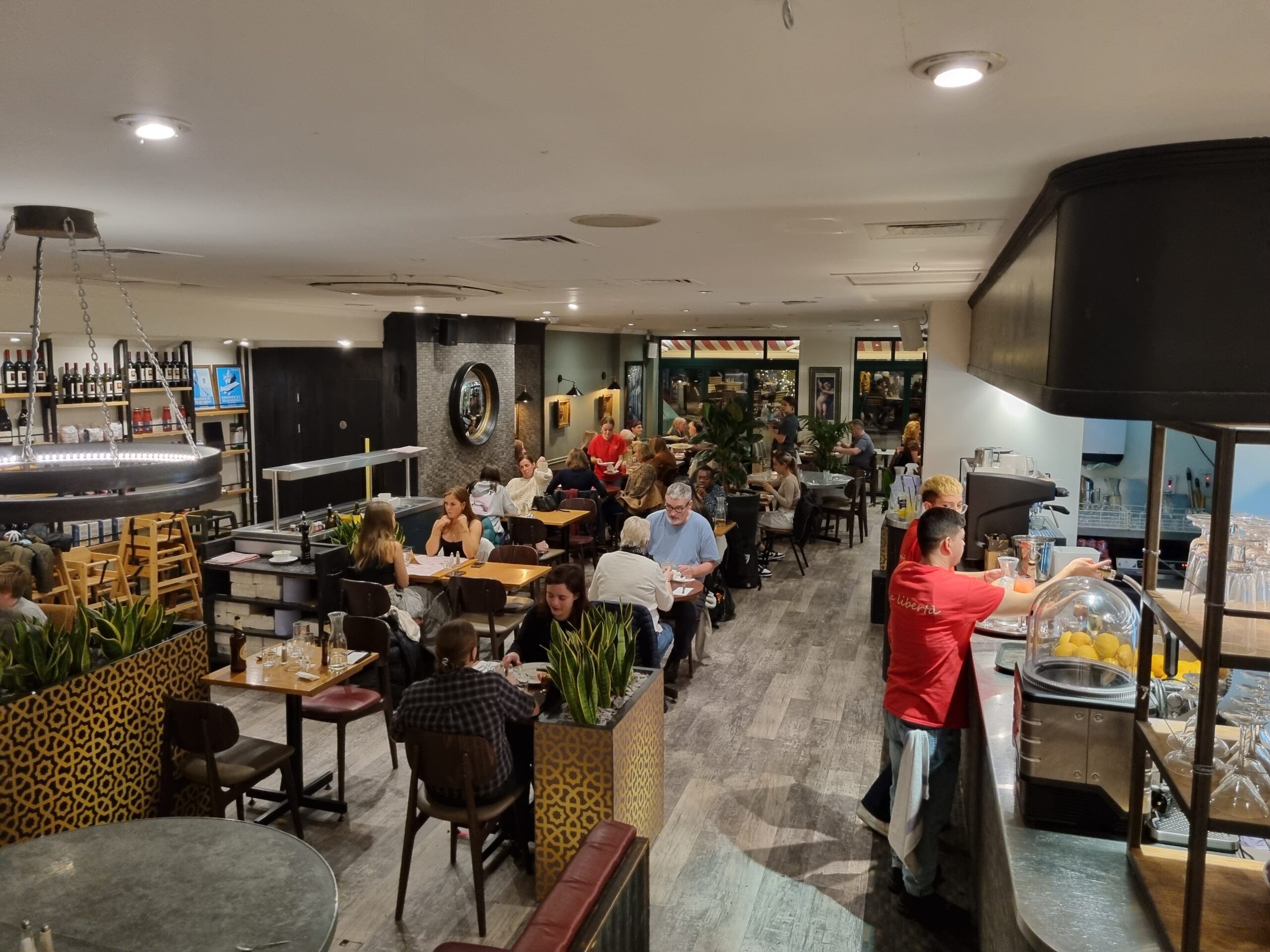 Ladies night and
Cocktail O'clock 
Most parents are well aware of Donatello, it is one of the most family-friendly eats in town where we regularly bring the kiddos on a weekend for lunch. But did you know they also make amazing cocktails? Well you do now! As none of us had ever been there for a night out, we didn't realise they have a wickedly good cocktail list. They offer a plentiful array of in-house favourites such as Bellini's, Negroni's, Mojitos… a particularly naughty looking Espresso Martini, and all for £7.50 or less.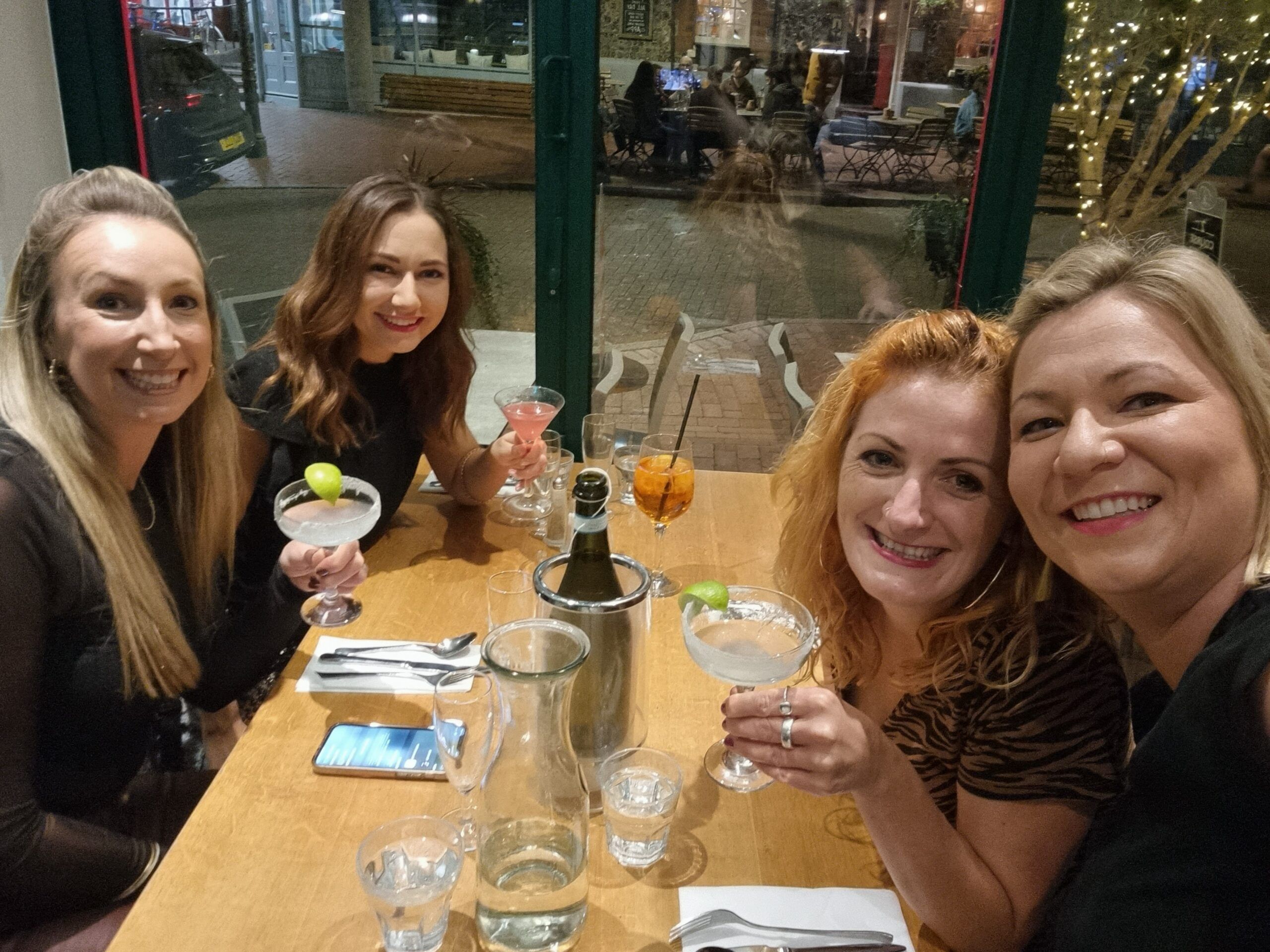 Buzzing and fun atmosphere
The first thing we noticed was that the whole restaurant was absolutely buzzing. With every table full, and a substantial waitlist, Donatello felt like a Manhattan hot spot. Clearly, it's the place to be on a Friday night, and luckily we had reservations. Looking around the dining room we noticed that each table had a different personality; there were families with little ones, an early Christmas party, couples on a night out, and a glamorous bunch of stunning mums (elegantly dressed, sipping prosecco, and giggling like teenagers), and they all had one thing in common –  everyone was having a brilliant time!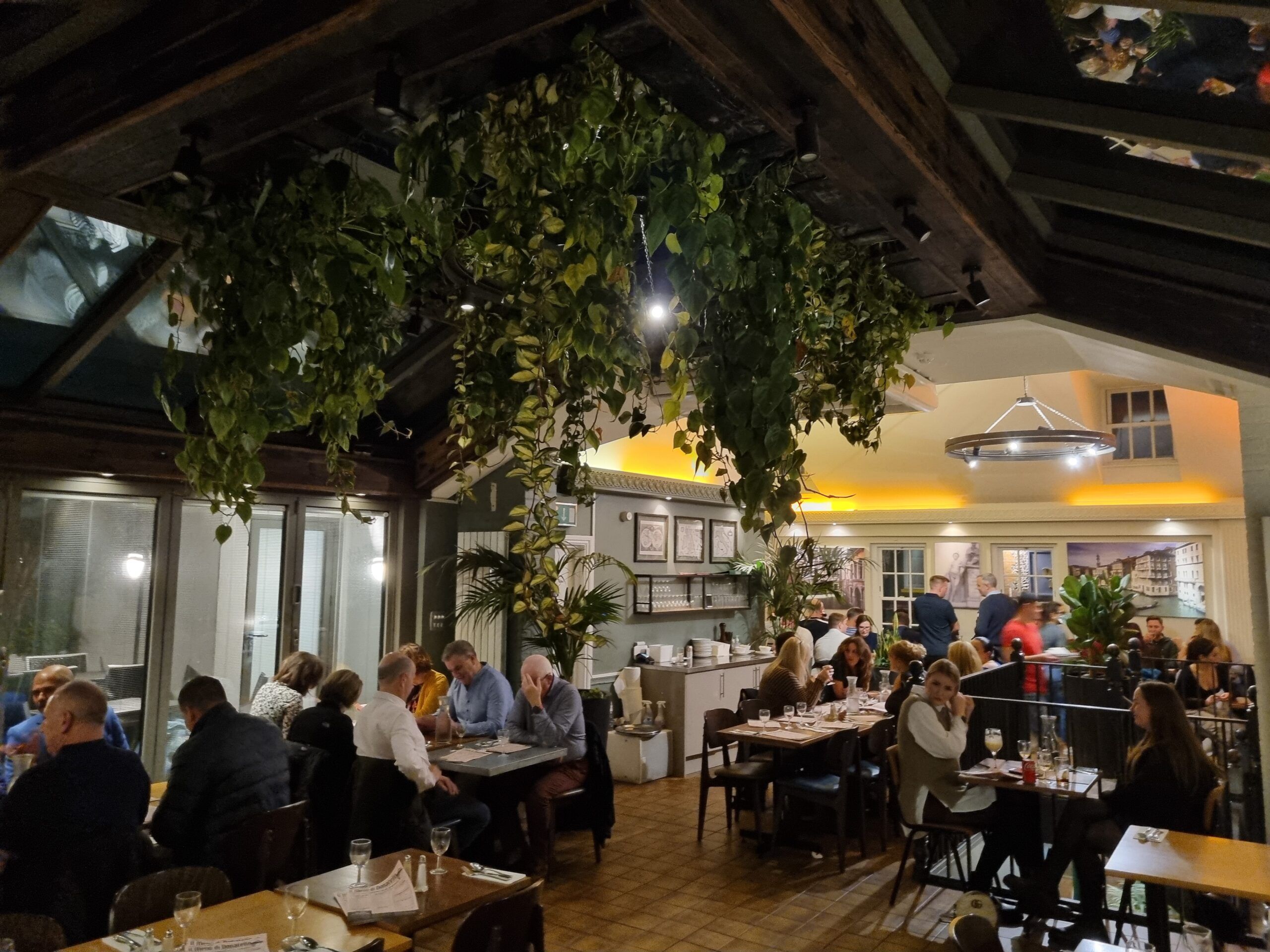 Refreshingly affordable eats
While sipping our cocktails we perused the two course set menu which is an incredible £12.50 per person. If you're in the mood for something sweet you can add a dessert course for only £2.50. The Donatello set menu is available every day, and is one of the most delicious and affordable options right in the centre of the Lanes. Location wise, you couldn't be more central. And the atmosphere is an ideal start to a fun night out.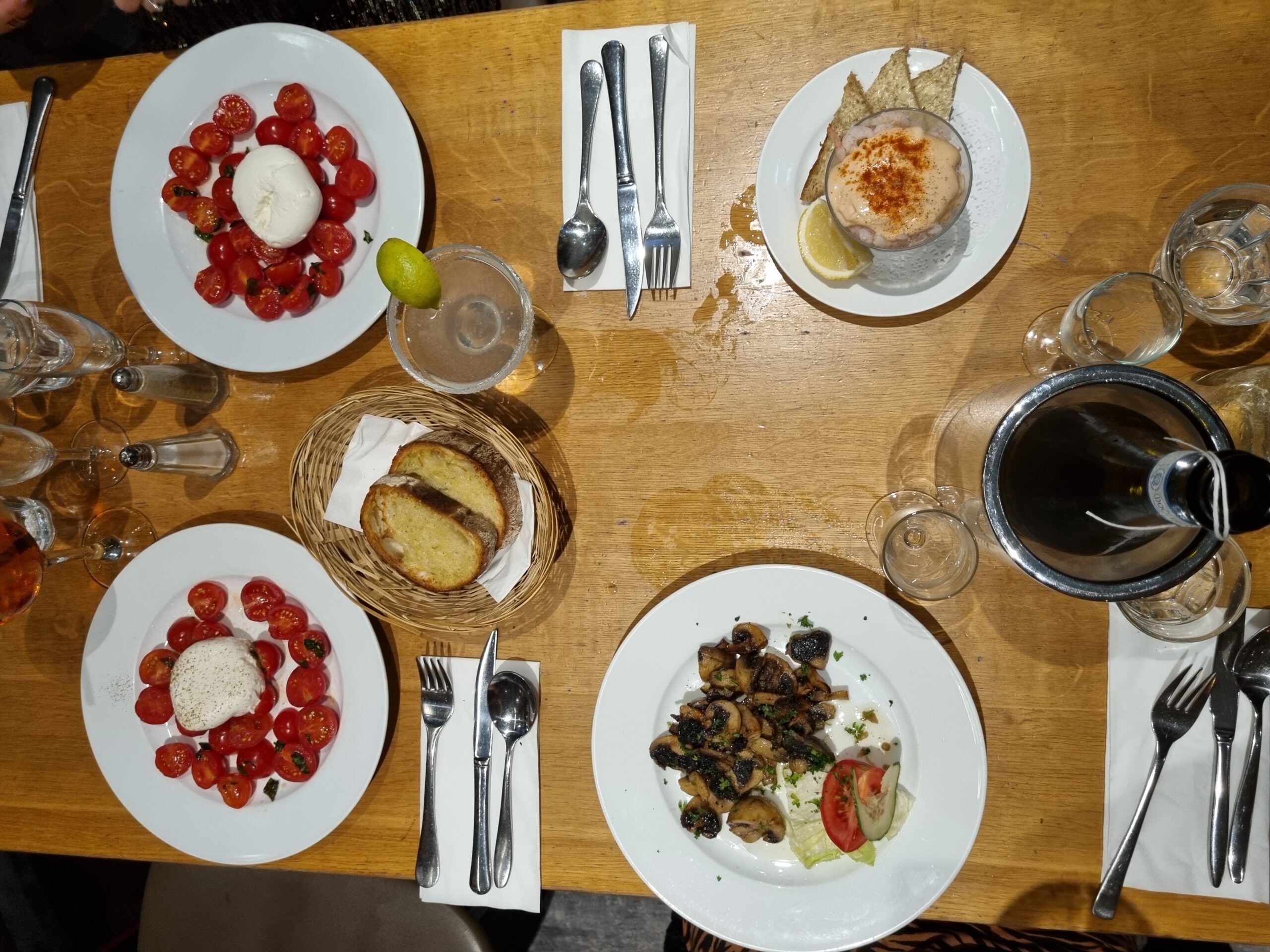 Our starters came out quickly, and were bright and fresh. We had two orders of beautiful burrata with fresh cherry tomatoes and basil, a generous portion of classic prawn cocktail, and our veggie had the sautéed mushrooms with crunchy garlic bread. Each of the dishes were packed with flavour, generous, and freshly made to order.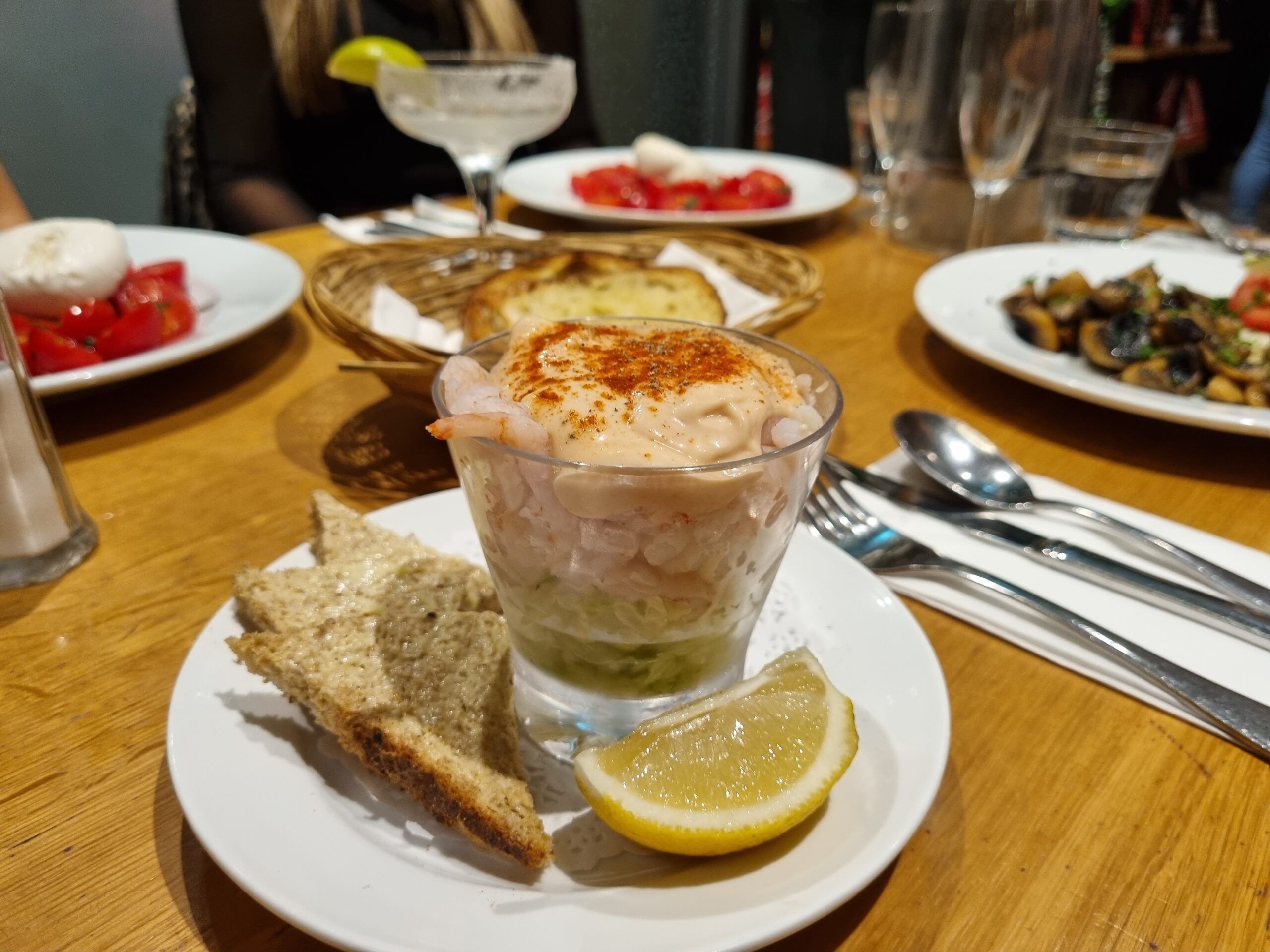 After our starters we ordered a second bottle of bubbles, and tried our hand at cocktail Boomerangs for Tiktok…it's what the kids are doing these days right? To me this was the sign of an amazing evening out with friends, plenty of silliness, great food, and flowing fizz! The buzz of the restaurant meant that we could truly enjoy ourselves without feeling too loud, and the quick pace of the meal kept up our fun time momentum. Oh my days did we laugh, mostly at ourselves, but still! 
Generous portions of piping hot deliciousness
Our mains arrived and the plates were plentiful. Soft pillowy raviolis stuffed with mushrooms and topped with cream, piled high twirls of spaghetti puttanesca with clams and capers, and a stone baked ham and mushroom Brighton pizza with crispy crust and loads of toppings. With a fresh crack of black pepper and a spoonful of parmesan we were all ready to dive in. Each dish was freshly made, piping hot, full of flavour.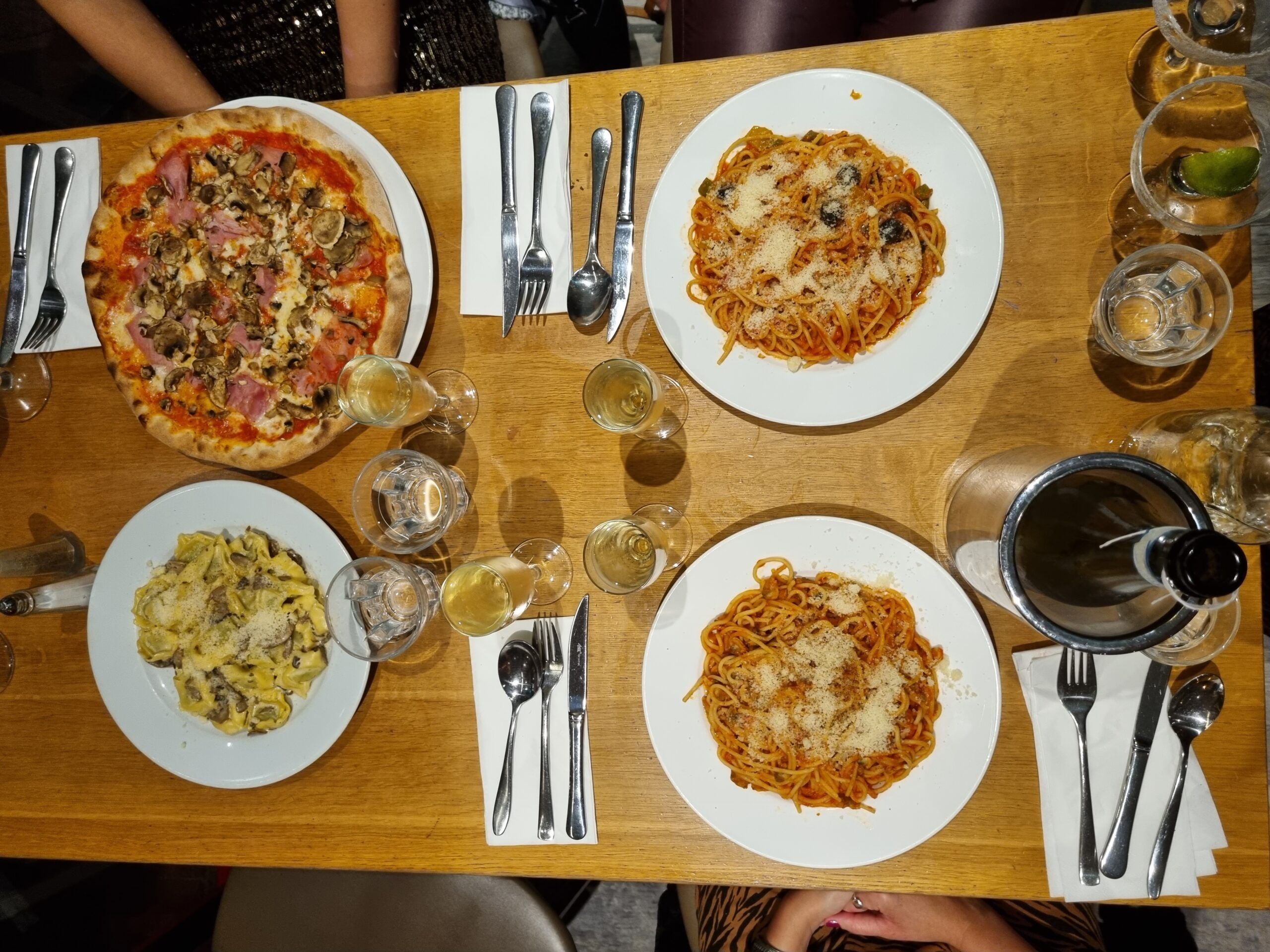 The perfect start to a ladies night out
Full satisfied, and a tiny bit tipsy, my team and I were all giggles when we thanked the waiter and teetered out the door. We of course had to get a final selfie with Rob, who was all love and cuddles and wished us on our merry way into the streets of our beautiful Brighton town.
We had an absolutely delightful time and enjoyed the wonderful atmosphere and friendly service from start to finish. It was the perfect start to an all out evening of dining, dancing, drinks, and questionable photo booth sessions. If you're looking for an affordable way to start your girls night, date night, or colleague night out, look no further than Donatello!