The Great Escape
I've desperately been craving an escape, a drive through the rolling hills and stumbling across a vineyard, getting lost for a few hours, totally caught up in the sunshine. What I didn't know was that I could find exactly what I craved in the South Downs of Sussex.
The Rathfinny Estate, located near Alfriston and a mere 35-minute drive from Brighton, was established in 2010 and overlooks the depths of the English Channel.
Priding itself on exceptional service, sparkling wines and an incredibly unique dining experience amongst their vineyards, this really is a place that I don't think I will stop talking about for a very long time.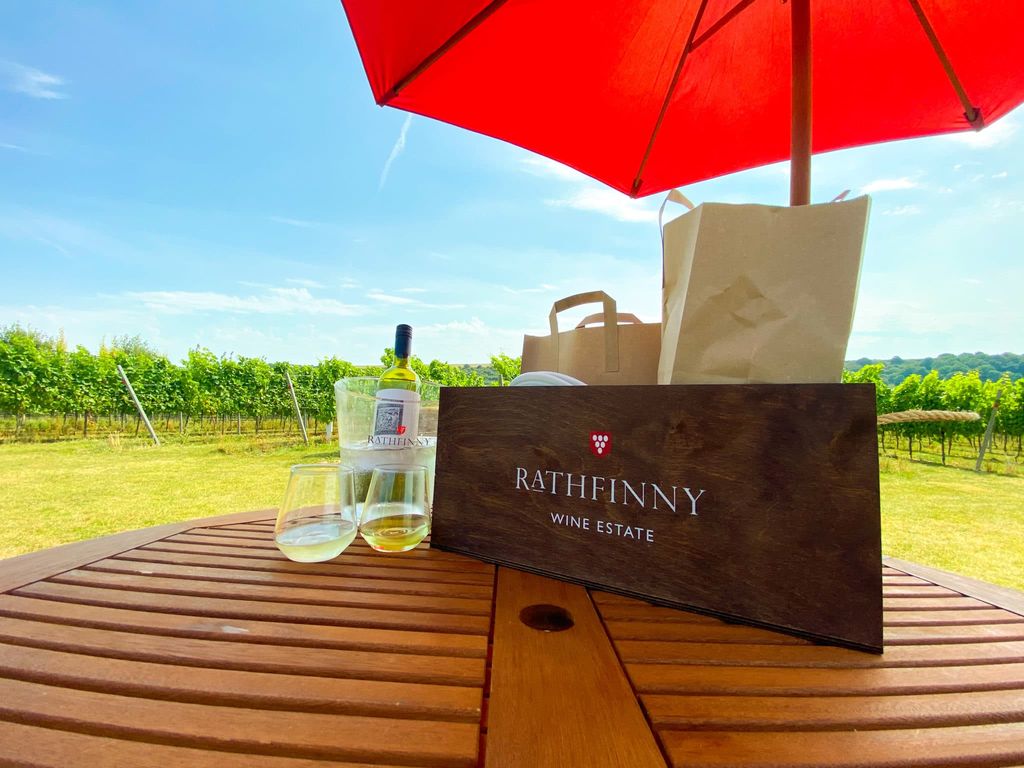 A Bottle Between Two
We were greeted by the wonderful Abi, who heads up the front of house team at The Tasting Room. Although known for its sparkling white wines, we opted for a bottle of still white wine under the Cradle Valley label, led by Abi's recommendation and my guilty pleasure for a glass of crisp white on a summer's day.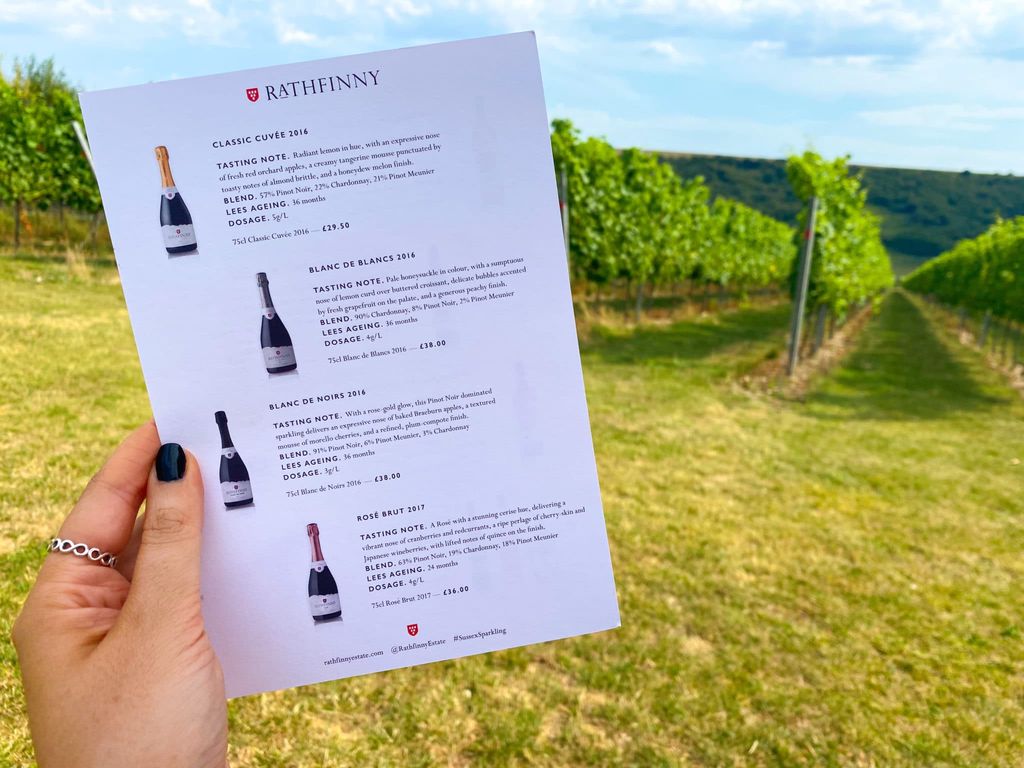 We took the scenic route down to our table, a stroll through the gardens as we took in the vastness of the Rathfinny Estate. The sun beamed down on the selection of distanced tables, the pops of the red parasols breaking up the green expanse beyond us. We cracked open our selected bottle and enjoyed the crisp, light and fruity flavours and for £15 a bottle at the moment, this wine was both a treat and an absolute steal.
Picnic Perfect
Picnics seem to be the latest trend this summer, with the limitations of a previous lockdown and many feeling not quite ready to enter back into their local restaurant, the vineyard picnic hampers offered here are the perfect solution. Concocted by Head Chef Chris Bailey, these hampers are a reflection of British flavours, comprising both modern and seasonal concepts.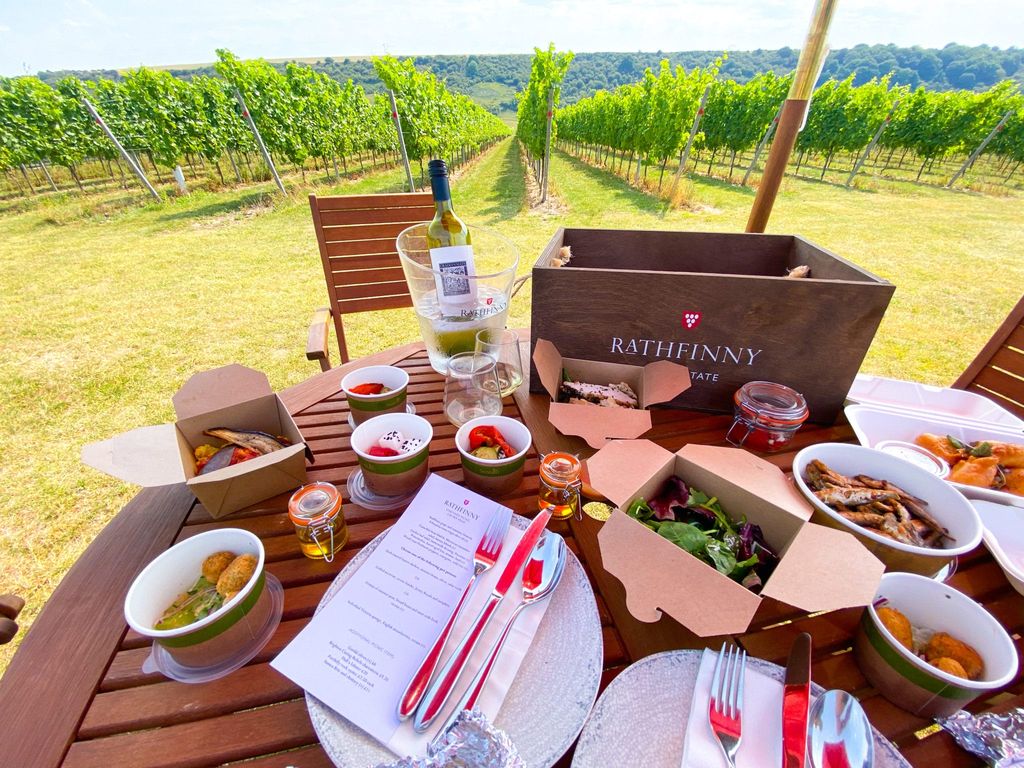 Starting from £30 per person, main dishes such as herb roast Sussex chicken with summer beans, olive beans and salsa verde and roasted aubergine with couscous, tomato and olive sauce (vg) are available to you. Starters comprise of Rathfinny grape and rosemary focaccia with Arbequina extra virgin olive oil, falafels with a Morrocan cucumber salad, garden leaf salad and wood-roasted Piemonte peppers, there's much to be something to get your taste buds tingling.
As we chose to try both the vegan menu and the standard menu we sampled both the desserts, an individual victoria sponge with English strawberries and cream and vegan cookies with fresh strawberries. I'm becoming an increasingly bigger fan of vegan food, and these cookies are not to be missed. Fresh, gooey, crumbly, chocolate deliciousness.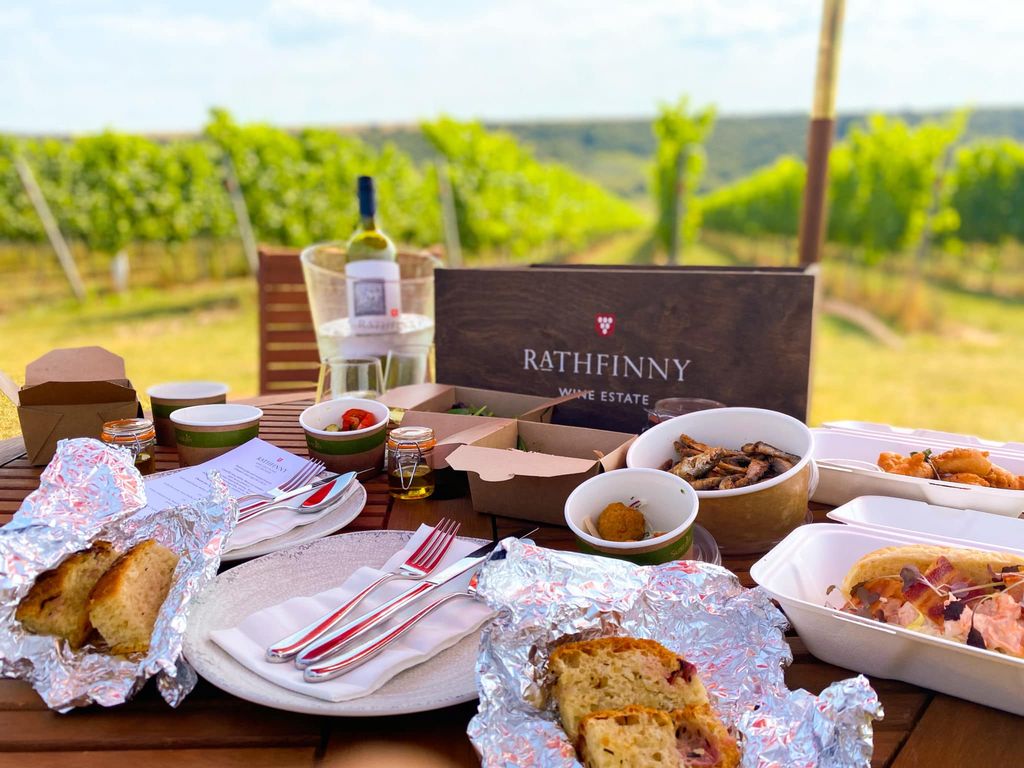 Seafood Sides
Being so close to the sea, it was hard to resist some additional sides from the seafood menu. From the wide selection available, we chose the Crayfish Po'boy with kalamansi mayonnaise, crisp smoked pancetta, iceberg lettuce in a brioche cob, the fried devilled whitebait with a Mary Rose sauce and battered halloumi with aubergine, harissa labneh and mint.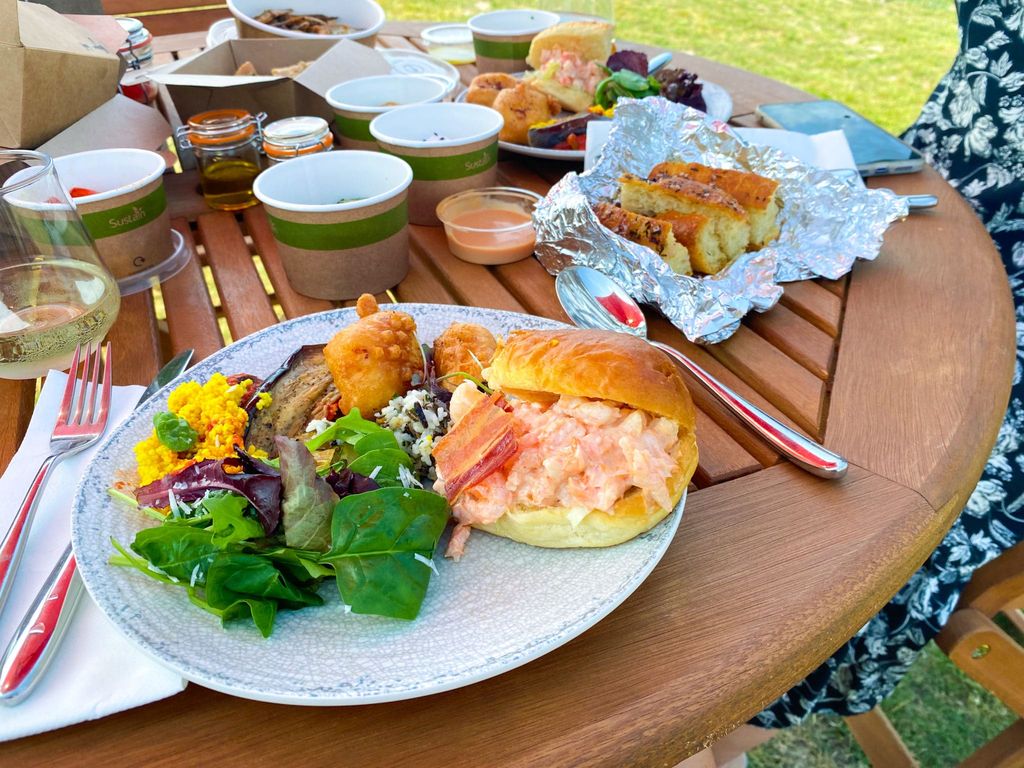 Unforgettable Experience
Taking into regard the breathtaking views, wonderful weather, attentive staff and stunning food, I genuinely can't do anything but recommend Rathfinny Wine Estate. I went for a girly catch up with a friend, but there were families picnicking on the grass, first dates sharing sparkling wine, couples enjoying a date day and friends reconnecting after being apart. The vineyard experiences are genuinely enchanting, unforgettable and certainly the next destination for you to visit.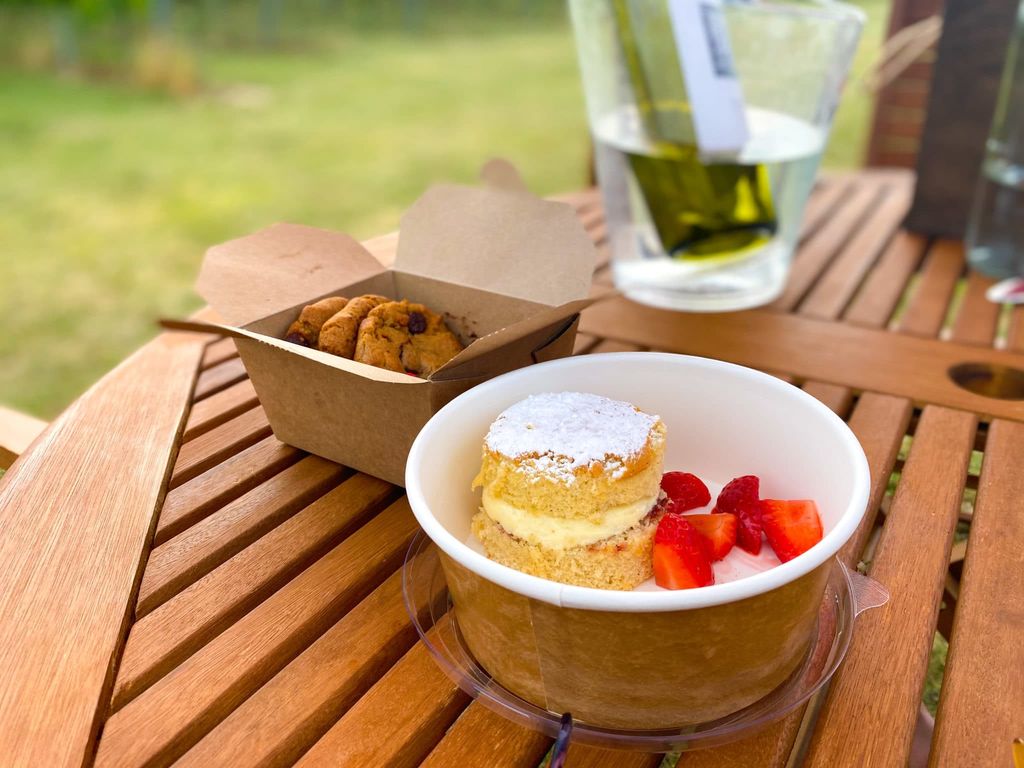 Picnics and the Seafood Kitchen will run until the 27th September – but keep an eye out for the Estate Harvest offer which will run 1st October – 8th November before the Tasting Room restaurant will reopen its doors for winter.
Want to know more about Rathfinny Wine Estate – Tasting Room?
Find Out More