Albourne Estate
Welcome to the Albourne Estate. Did you know the terroir in Sussex is now similar to that of Champagne around 30 years ago? This has given English winemakers the chance to develop a wine industry that has begun to rival that of our friends across the Channel.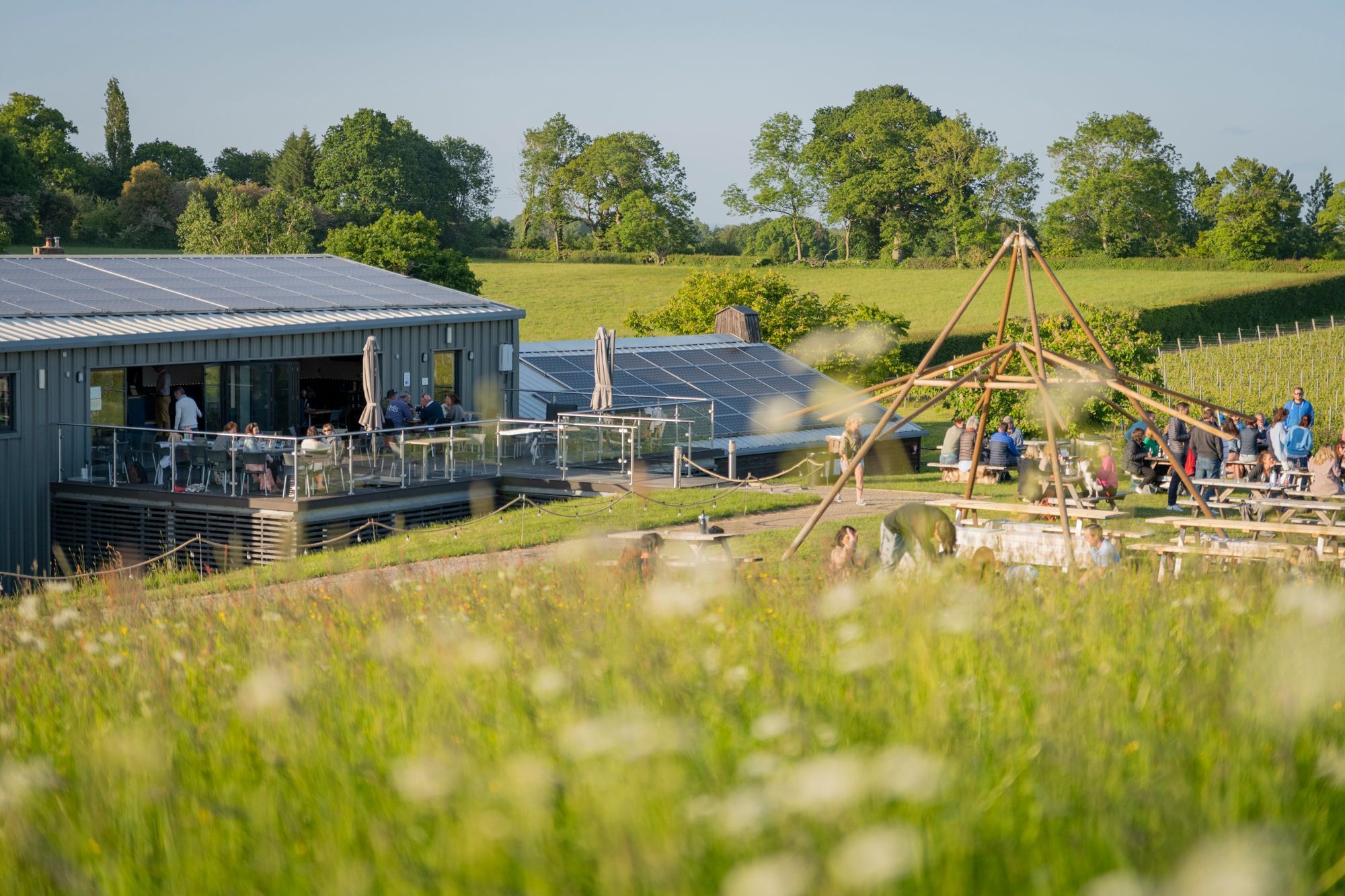 Realising the opportunity posed by the burgeoning market for English wine, husband and wife team Alison Nightingale and Nick Cooper founded Albourne Estate in 2010. Today, the estate is still family-owned and run; producing small yields of excellent still and sparkling wines. 
The Albourne Estate is set in truly idyllic Sussex countryside and is a relaxed and peaceful place to visit. The Tasting Room, new in 2021, is open from April to the end of September and on selected dates in the run-up to Christmas. There's no need to book, and the vibe is casual and welcoming. Enjoy generous plates of delicious local cheese and charcuterie while you taste Albourne's wonderful wine.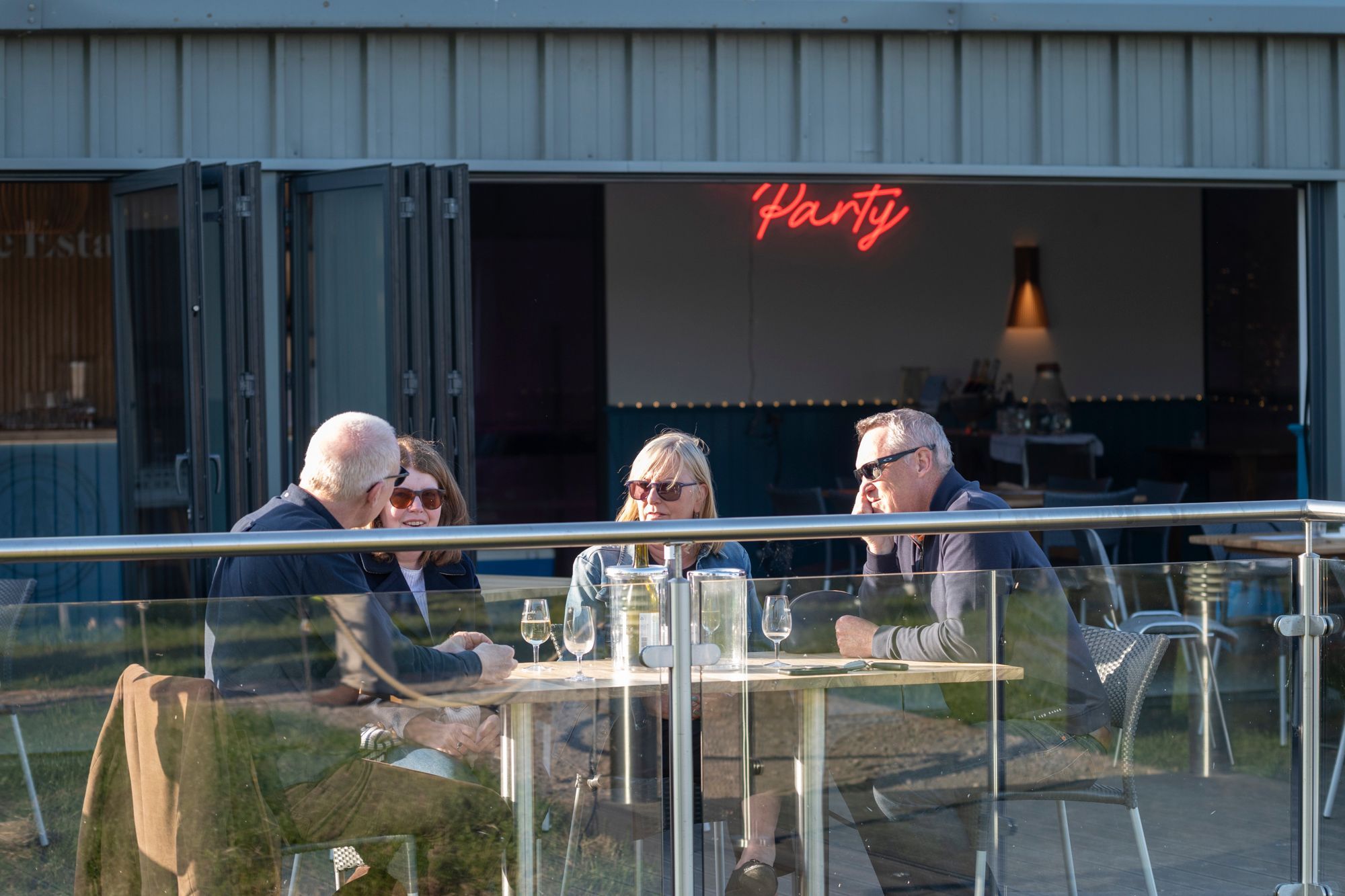 For something a bit special, treat yourselves to one of Albourne's delightful Vineyard Picnics or enjoy one of the festive Friday Night Supper Clubs showcasing local gourmet food pop-ups.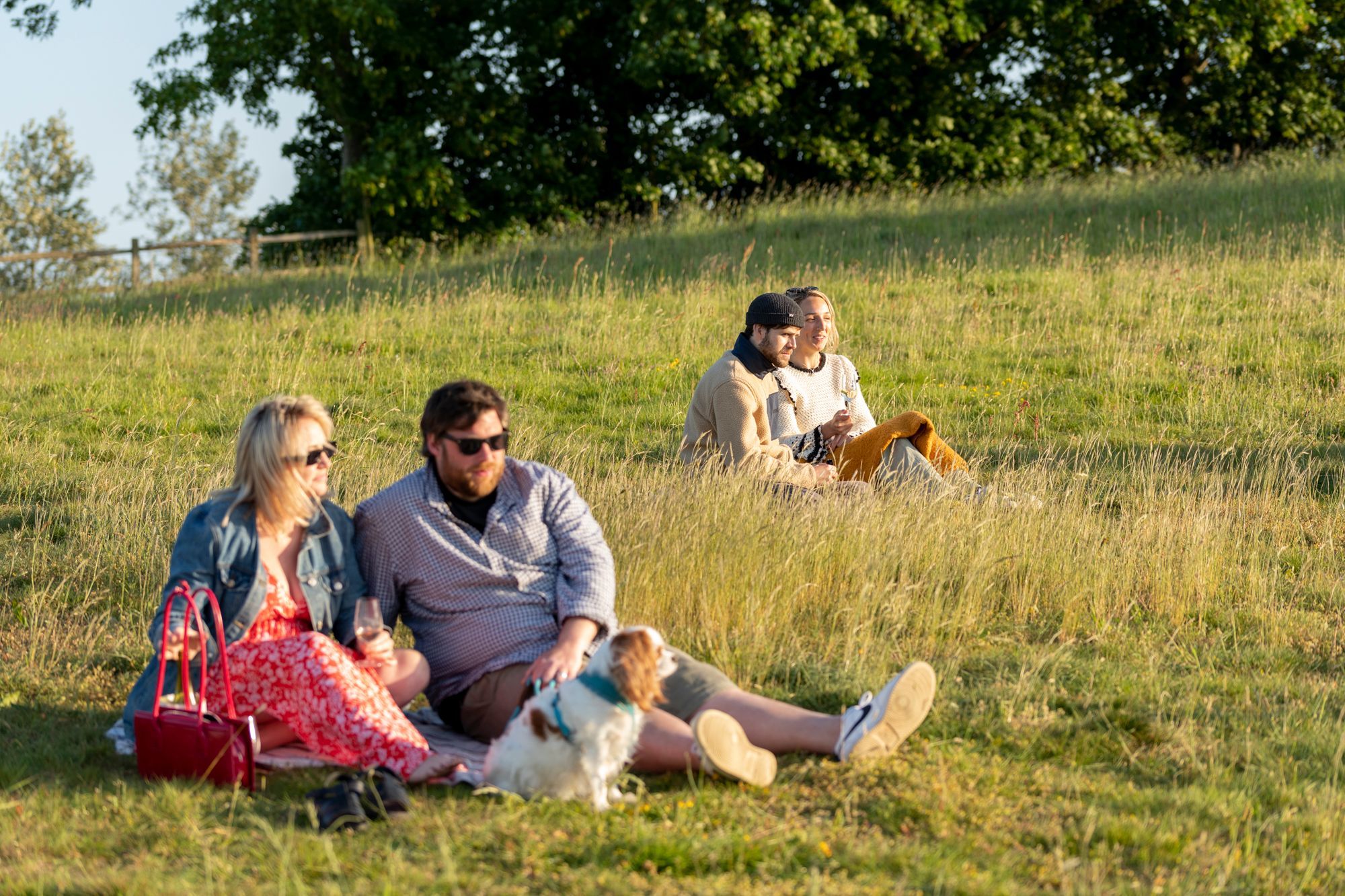 And the best thing is, Albourne Estate is only 8 miles from Brighton city centre making it a gorgeously easy escape. You can even cycle there!
SUSTAINABILITY AT ALBOURNE ESTATE
At Albourne Estate, sustainability is front and centre of everything. They grow vines using 100% green energy, in part supplied from their own solar panels, and use both traditional and modern innovation to reduce their environmental impact. Albourne is already carbon-neutral and is working towards being carbon-negative as soon as possible.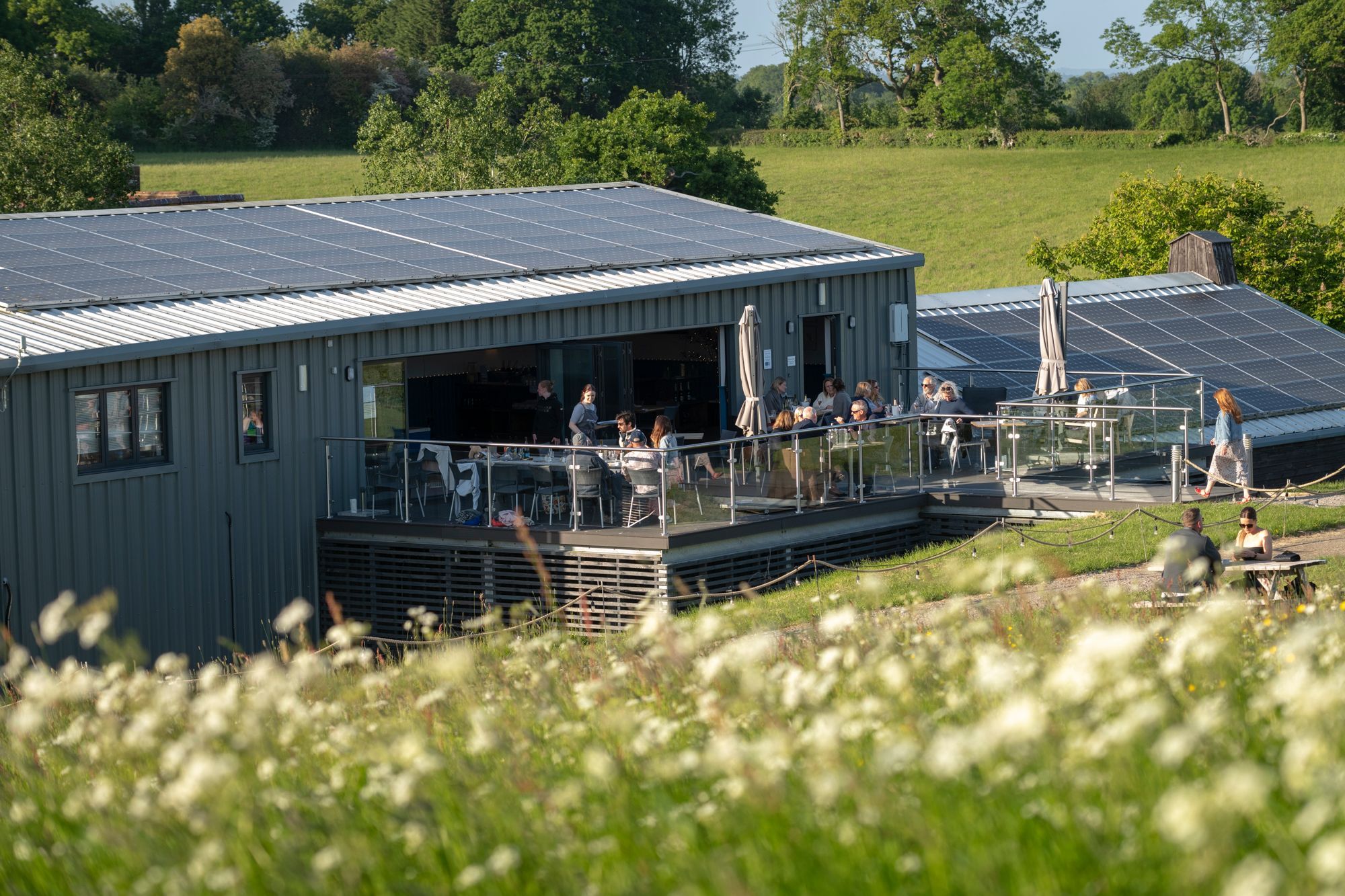 THE TASTING ROOM
The gorgeous Tasting Room at Albourne Estate was built onto the back of the winery in 2021. Follow a winding path around the old farmhouse, and you'll be greeted first by spectacular views over the vineyards. There are sheep grazing happily amongst the vines, keeping the vineyard and lawns expertly mowed. The tasting room is accessed via a small bridge that leads straight onto the decking area, which enjoys the same, dreamy south-facing view. Heaven!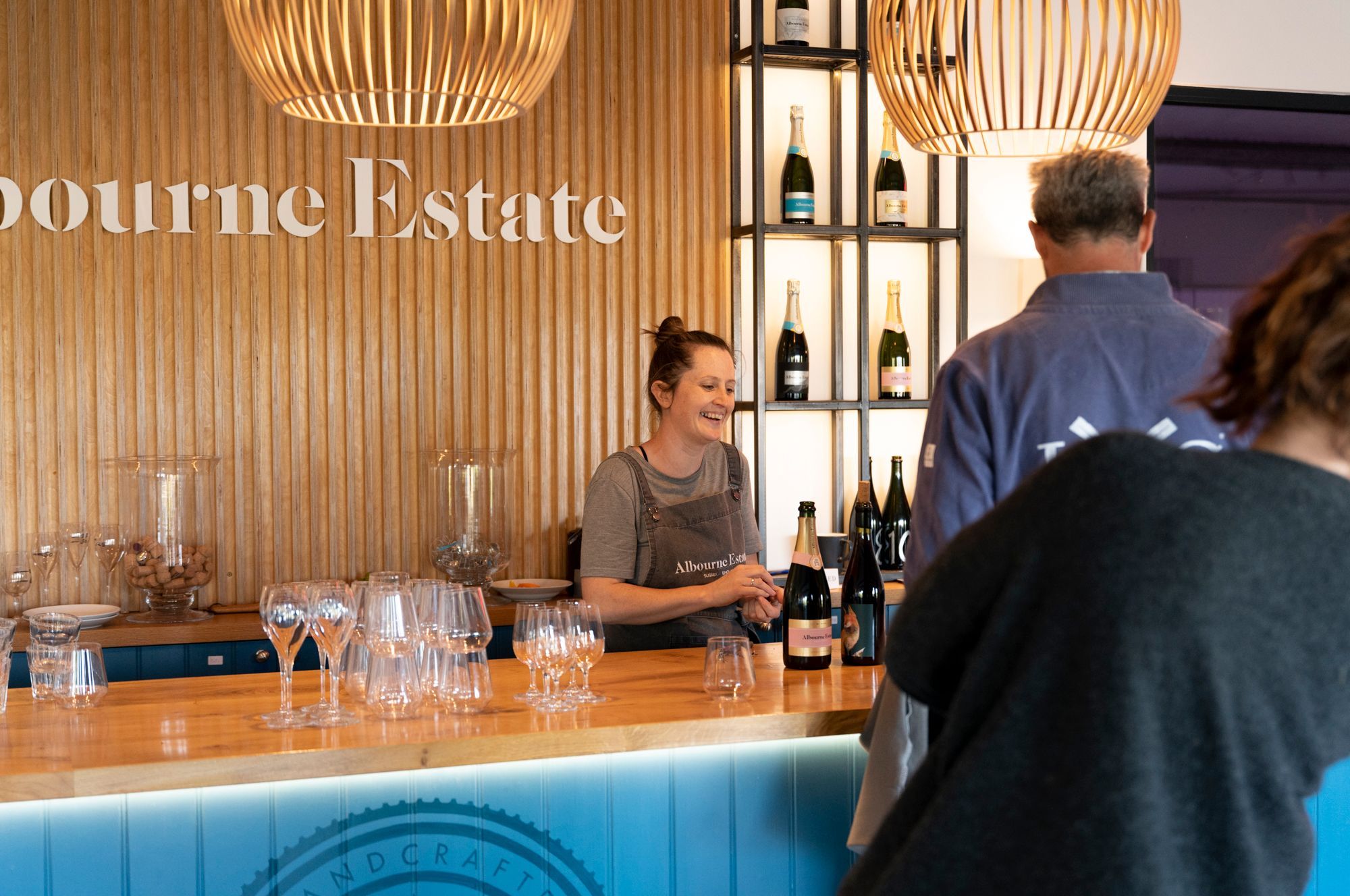 The Tasting Room itself is modern, comfortable and relaxed. There's no dressing up here, it's just a place to come to try Albourne's outstanding Sussex wine while indulging in the views, some tasty food and your chosen company. The Albourne team are always available to talk you through the wines and share the history and secrets of the estate on this Sussex wine tasting tour.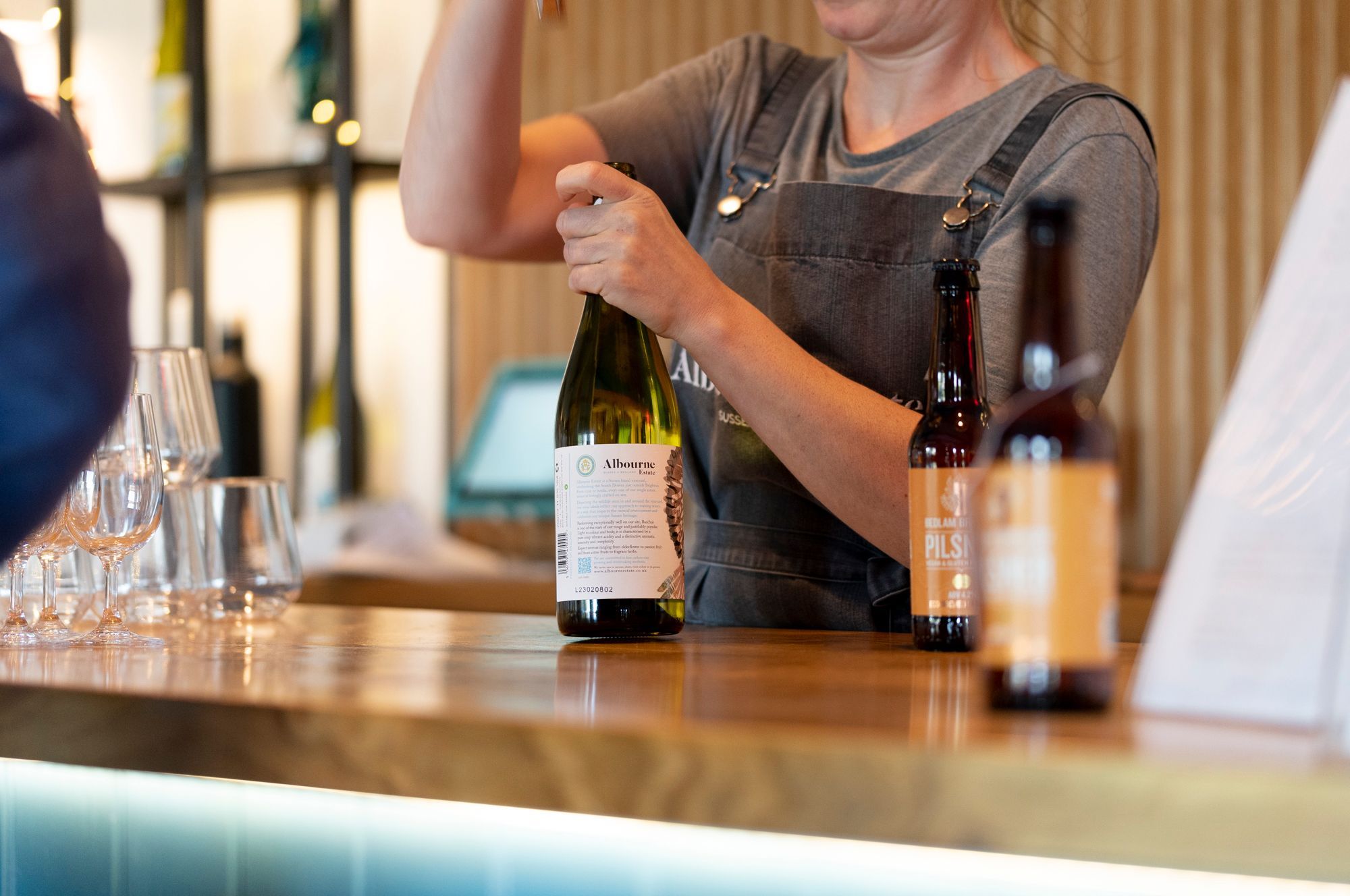 Albourne self-guided Sussex Vineyard Trail is free and open during the Tasting Room opening hours. Just pick up a guide and set forth.
The Tasting Room and shop are open from April to the end of September and on selected dates during Christmas (see their events guides for dates). Visitors can drop in at any time, without booking, to while away a summer's weekend and enjoy Albourne's many delights!
Opening Hours:
Friday: 4pm – 9pm
Saturday: 11am – 6pm
Sunday: 11am – 5pm
FOOD AT ALBOURNE
No need for drinking on an empty stomach round here! To accompany your wine tasting, order the Sussex Sample Board; a selection of top quality local cheese and charcuterie. Fresh bread with oil, olives and nuts are also available at The Tasting Room.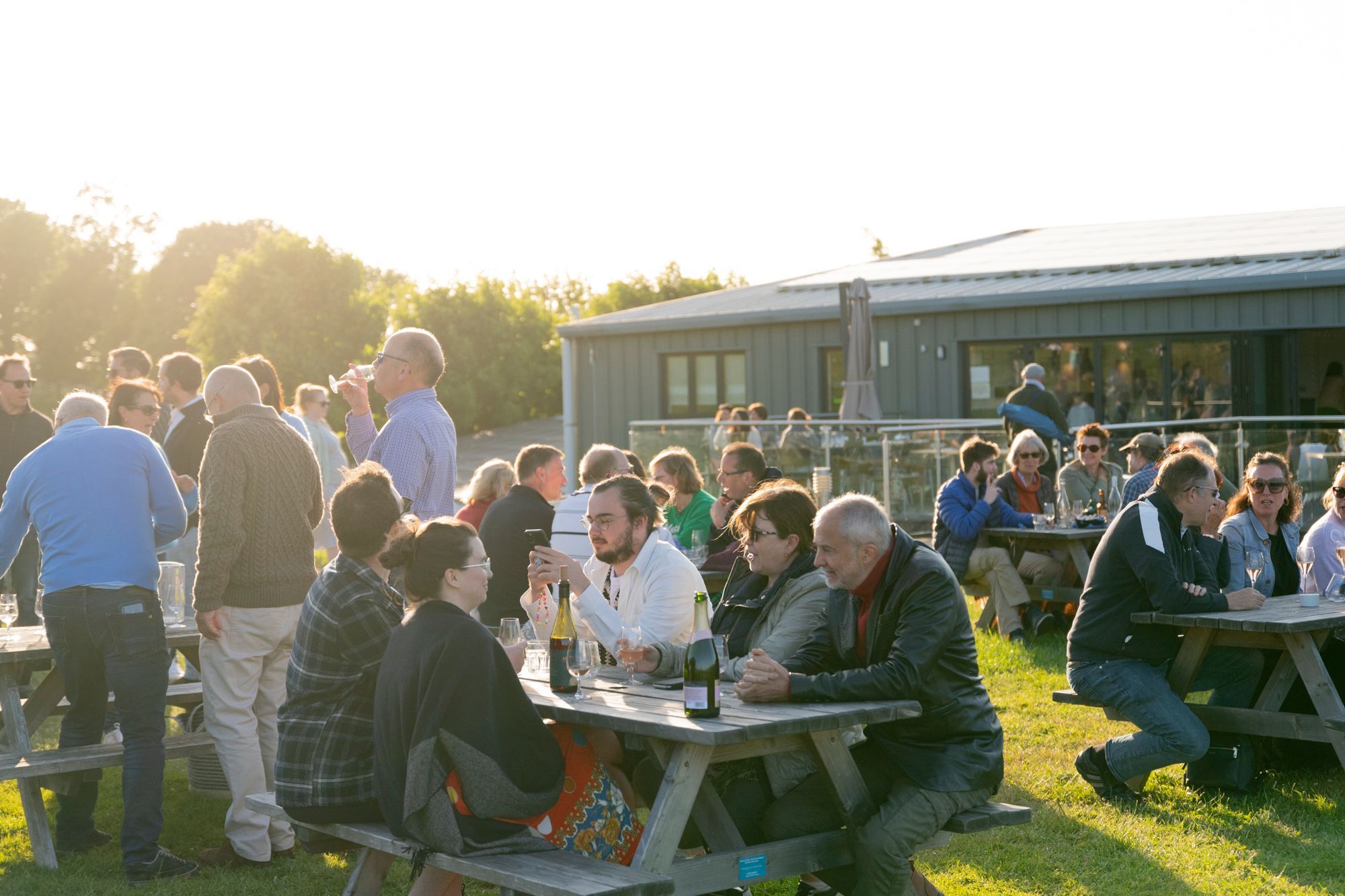 During the summer months, you can pick up a delicious picnic from the Tasting Room any time between 12pm and 3pm then go exploring the vineyard and nearby lake. A wicker basket, equipped with plates, napkins and cutlery,  is packed with gourmet food to showcase the best of Sussex produce. Buy a cold bottle of wine to enjoy alongside and disappear into the vines together. Well-behaved dogs are welcome on leads and don't forget to bring a blanket!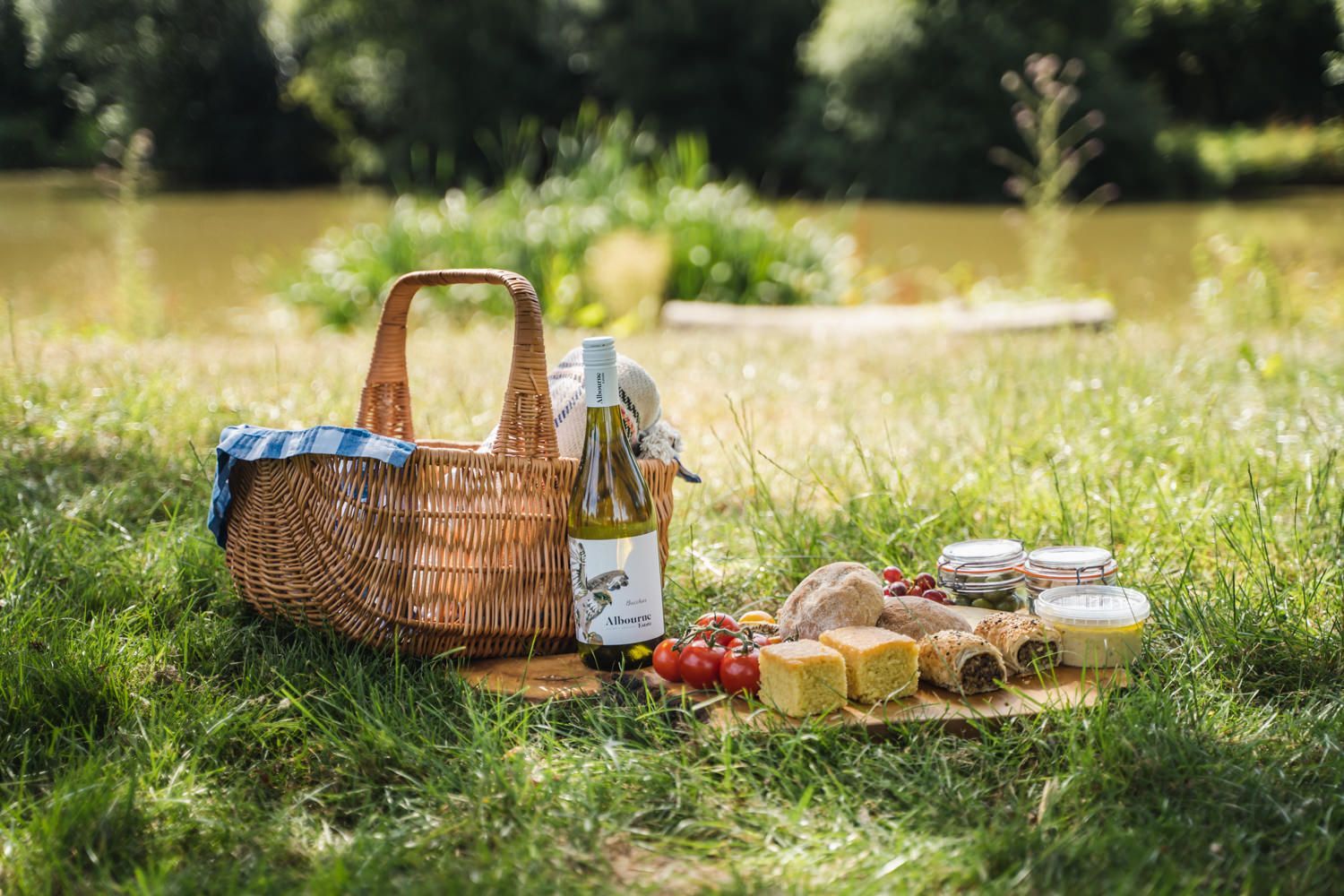 During the summer, Albourne hosts a Friday night supper club, bringing a grown-up festival vibe to the estate. Almost every week, one of Sussex's best street food vendors or chefs will set up on the lawn outside the Tasting Room. These are family-friendly events that you don't need to book in advance, perfect for when the outdoor spirit takes you! Sign up to the Albourne Estate newsletter for details.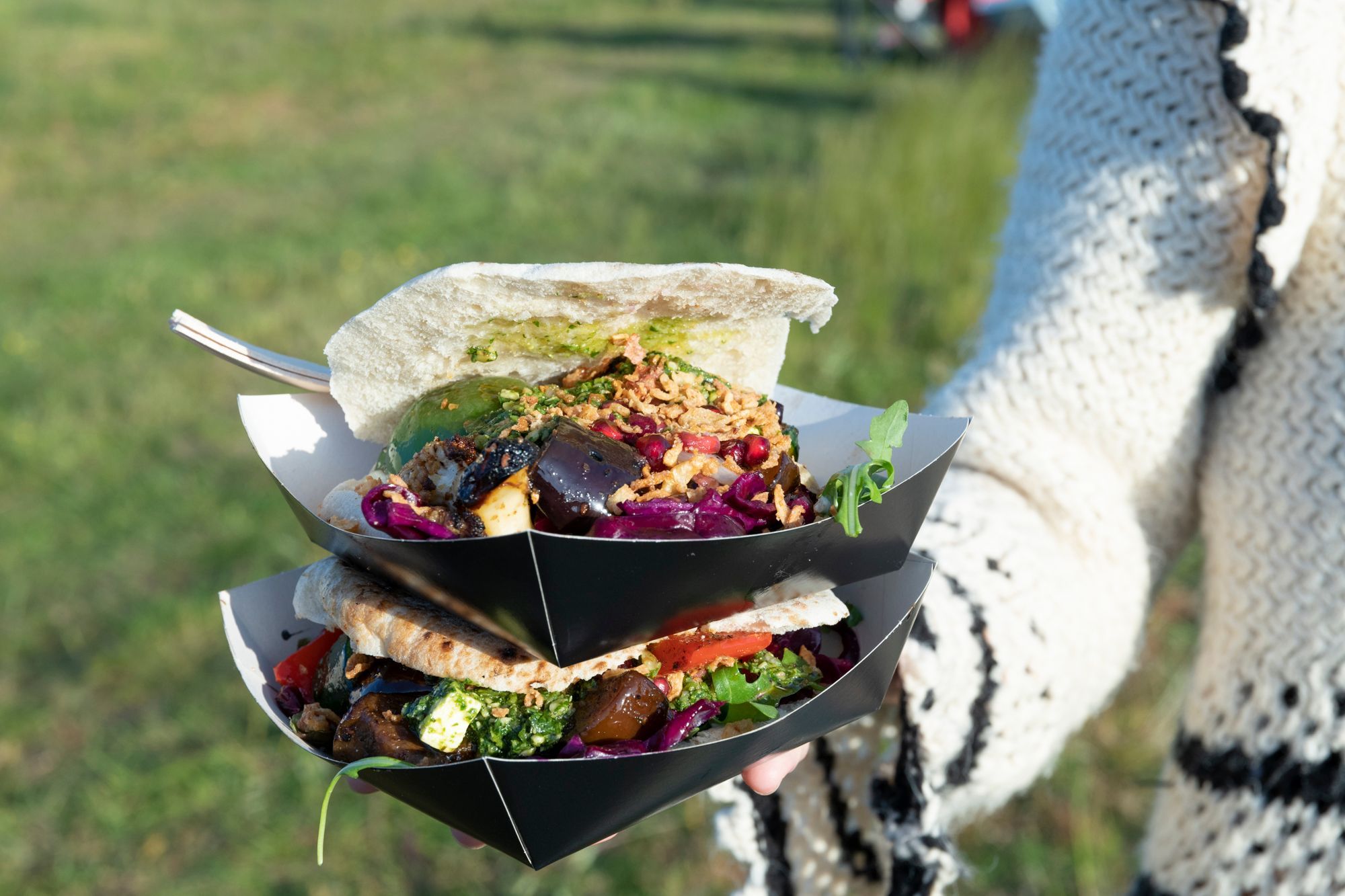 ALBOURNE EXPERIENCES
Regular tours and tastings run throughout the summer, where you can learn the history of the estate, their approach to sustainable growing, and sample some of the award winning wines. Gift vouchers can be redeemed on experiences at the vineyard including tours.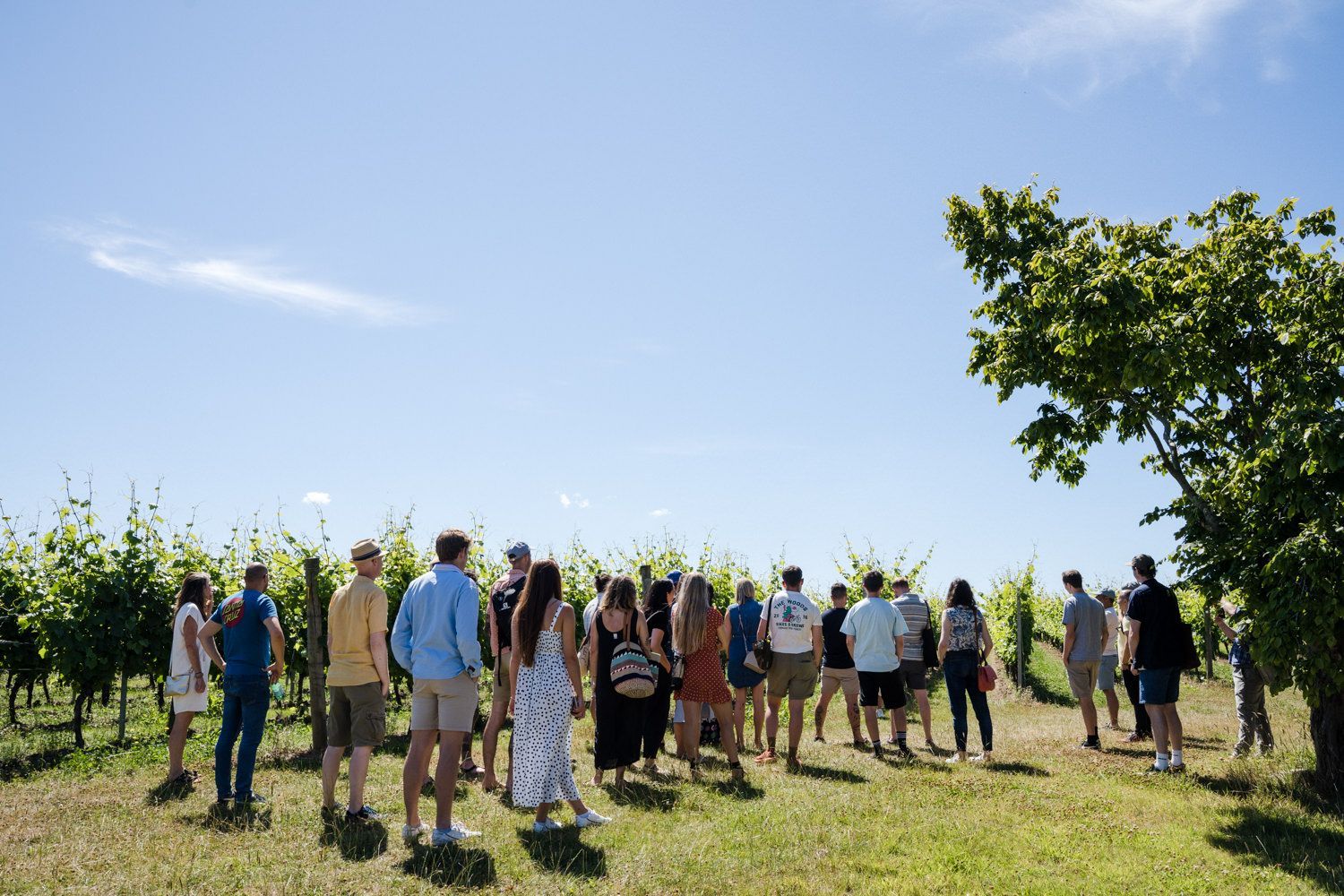 Here is some of what's on offer:
Vineyard Tour & WIne with Sussex Cheese Tasting – every Saturday and Sunday throughout the summer months from 11am to 12:30pm, cost: £24. Places are limited to 22 per tour and must be booked in advance.
Guided Wine Tasting –  every Saturday and covering different themes each month. Start times: 2:30pm or 4pm, duration: 40 mins, cost: £10. Book in advance via the Albourne website or join on the day subject to availability. Places are strictly limited.
GETTING TO ALBOURNE ESTATE
The Albourne Estate is just 8 miles out of Brighton, and easy to get to by car or public transport, but the Albourne team would love you to consider cycling there. If you don't have your own wheels, Albourne can recommend a number of companies that will rent you a bike for your visit. There are also e-bikes if you fancy a faster or easier ride. And, if you cycle, Albourne will deliver any wine purchases to your home for free.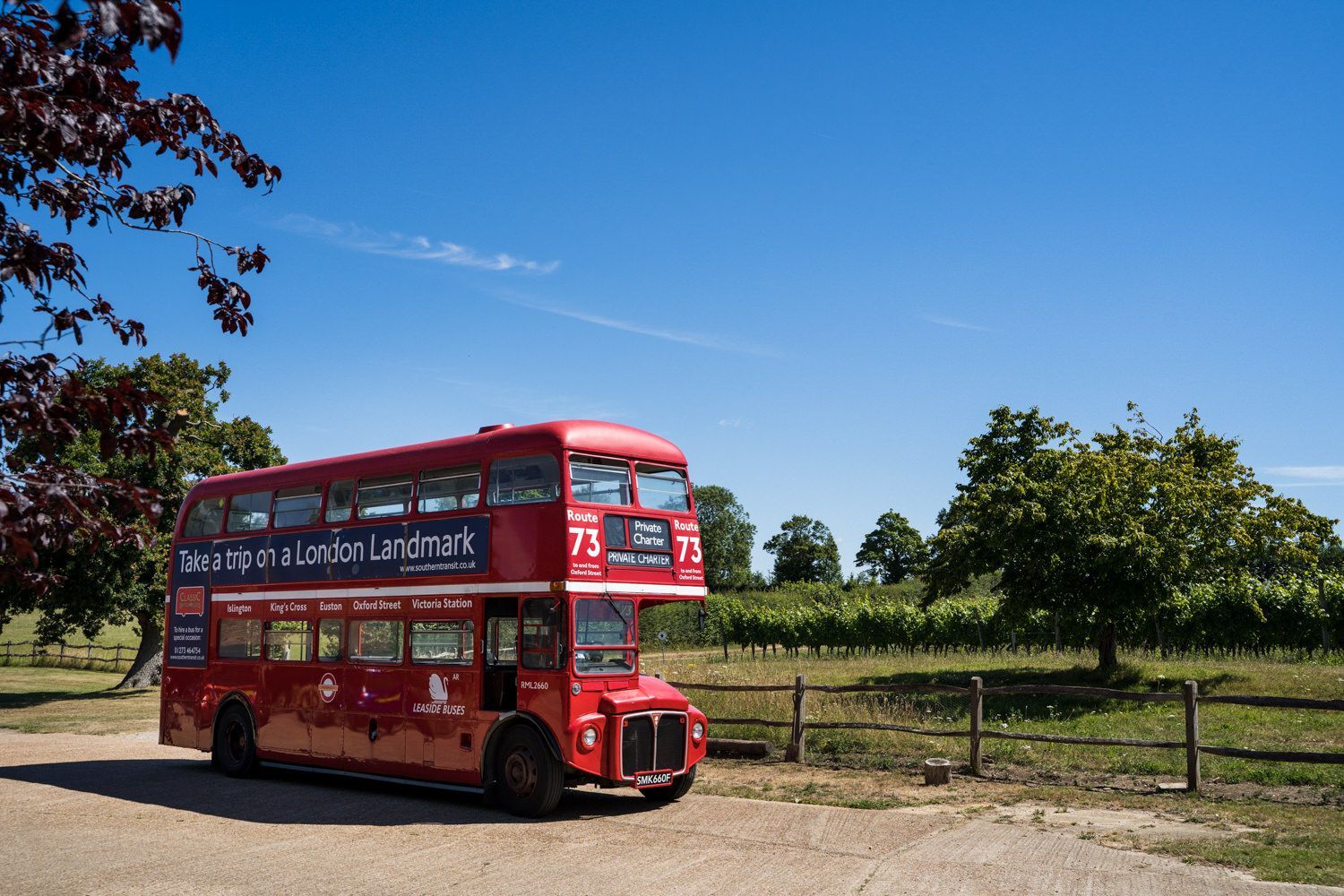 Obviously driving is an option, but it does seem a shame to designate a driver when visiting this award-winning winery. Bagsy not me! Buses will pick you up from central Brighton and drop you a 25-minute amble from the vineyard. Conveniently the stop is right outside BRAVO award-winning pub, The Ginger Fox, in case you're in need of refreshment.
The nearest train station is Hassocks which is a short taxi ride away. We'd advise booking a cab in advance, there's not an Uber in sight out there! There's a handy list of local taxis on the Albourne Estate website. A taxi all the way from Brighton is around £30 (accurate as of November 2022).
WINE CLUB
Sign up to the Albourne Estate wine club, and agree to buy two mixed cases of six wines twice a year, and you'll also get 15% off all wine purchases made through the Cellar Door website, or at the Tasting Room. Additional benefits of joining the wine club can be found here.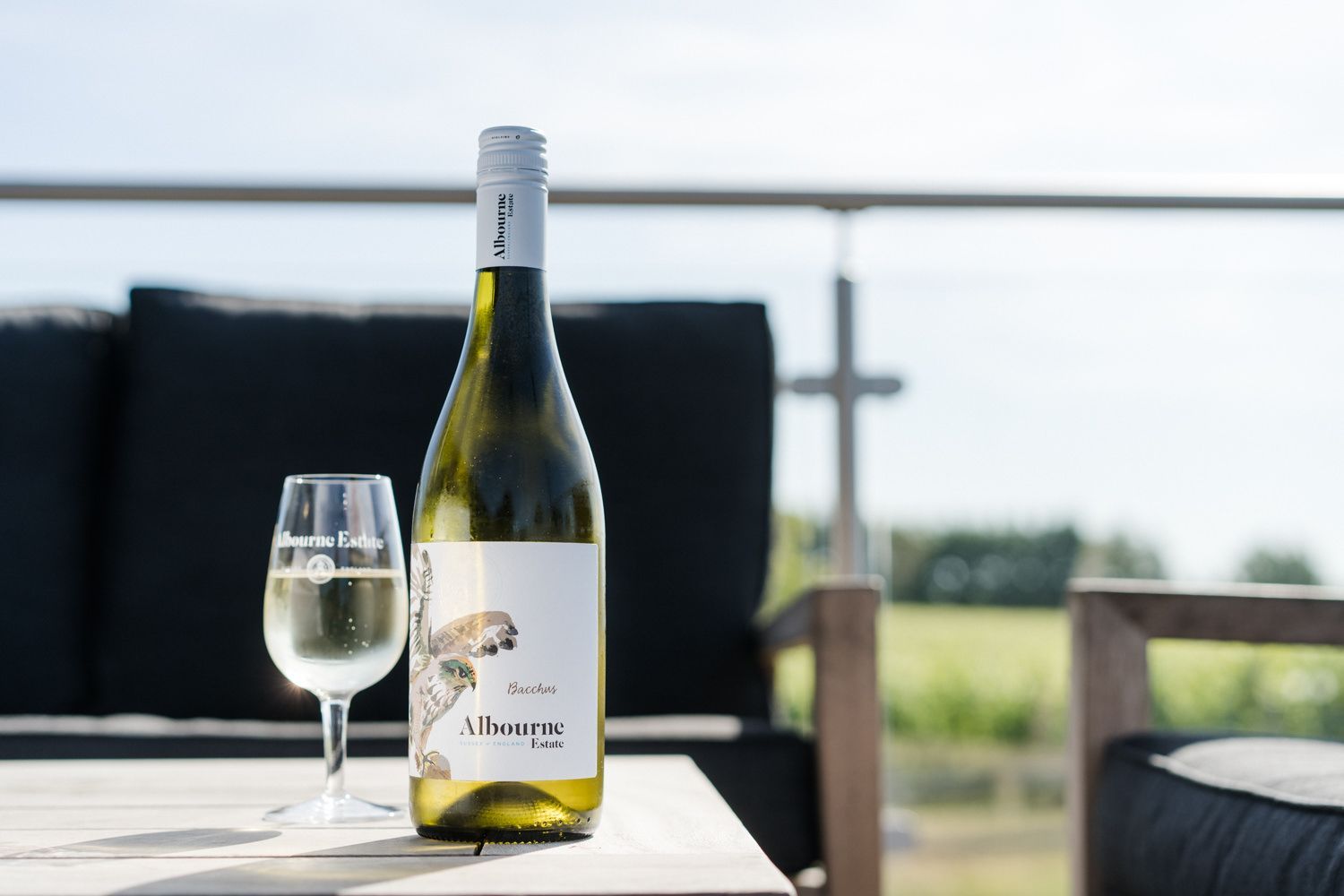 PRIVATE AND CORPORATE HIRE
The Tasting Room at Albourne Estate is available for private hire, whether you are celebrating a special occasion, team building or looking to impress businesses. The indoor area can accommodate up to 45 seated or 100 standing with additional space outside on the decking and lawns facing the vineyard.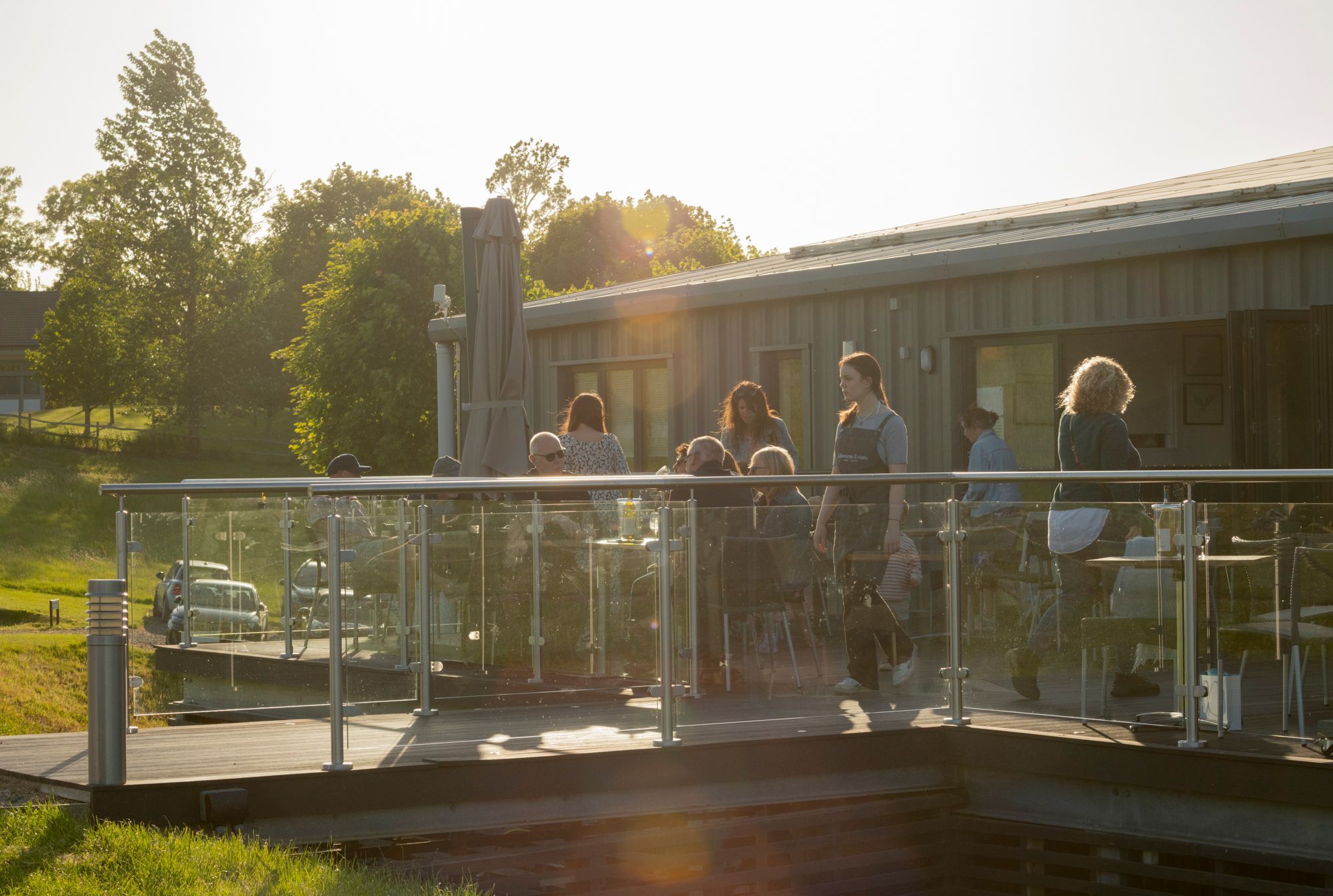 The team at Albourne can help you with locally trusted caterers and florists to help you realise your perfect party. Make your celebration even more special by including a wine tasting or tour to the proceedings.
Post a Review
Be the first to review.