Smorls Kitchen, Brighton Open Market
Tucked away inside Brighton's Open Market is one of our favourite vegan spots in the city, Smorls Kitchen Brighton. Understated, unpretentious and under the radar (not for long) Smorl's Kitchen is owned by siblings Christian and Sarah.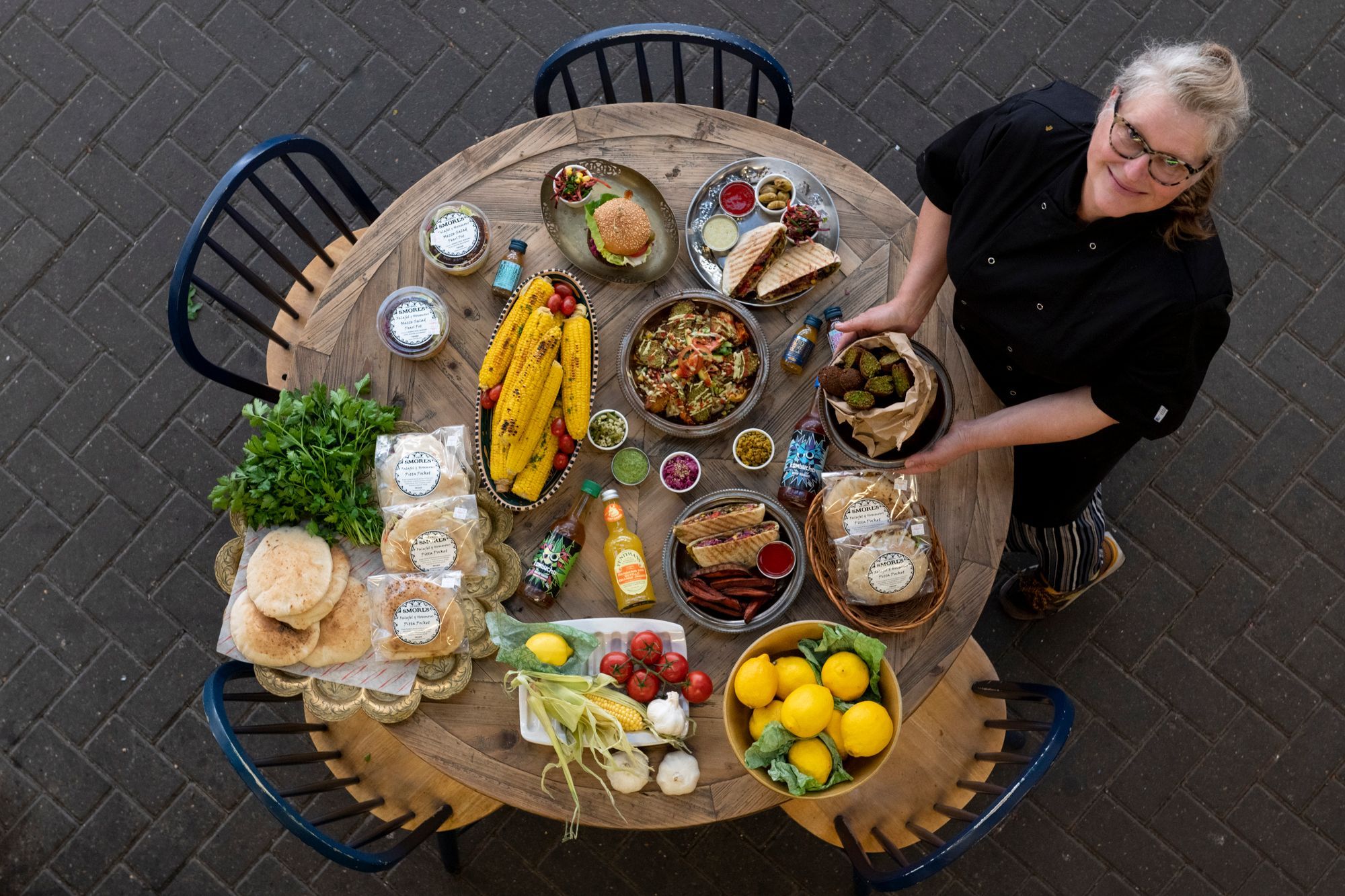 Sarah has been perfecting her houmous recipe for over 25 years ever since working for an Israeli friend at the Glastonbury Festival in his houmous and falafel tent. Her brother, Christian has been working at Terre a Terre Vegetarian Restaurant since 1993. Together they formed Smorls Ltd to create Brighton's favourite hand-crafted houmous.
Introducing The Biggy Smorl's
If you haven't tried one of their signature dishes then the Biggy Smorl's (vegan pitta) is a must and is a sought after brunch in Brighton. Layers on layers of fresh ingredients, flavour and goodness; here Sarah takes us through the process.
Quality ingredients – quality flavour
Smorl's cookery is created with extreme care and attention to detail. Wherever possible they source organic produce, best quality and local suppliers. Recipe secrets: organic chickpeas, cooked with organic Cornish Kombu seaweed to aid digestion and add a unique 'umame' flavour; all the garlic is hand-peeled and all the lemon juice is hand-squeezed to maximise freshness; half the garlic is oven-roasted for a more rounded flavour; they use fresh coriander and flat leaf parsley for taste and vibrancy; premium Lebanese tahini is integral to the flavour and quality of the final product; a thin layer of Extra Virgin Olive Oil is used during potting to naturally seal and preserve.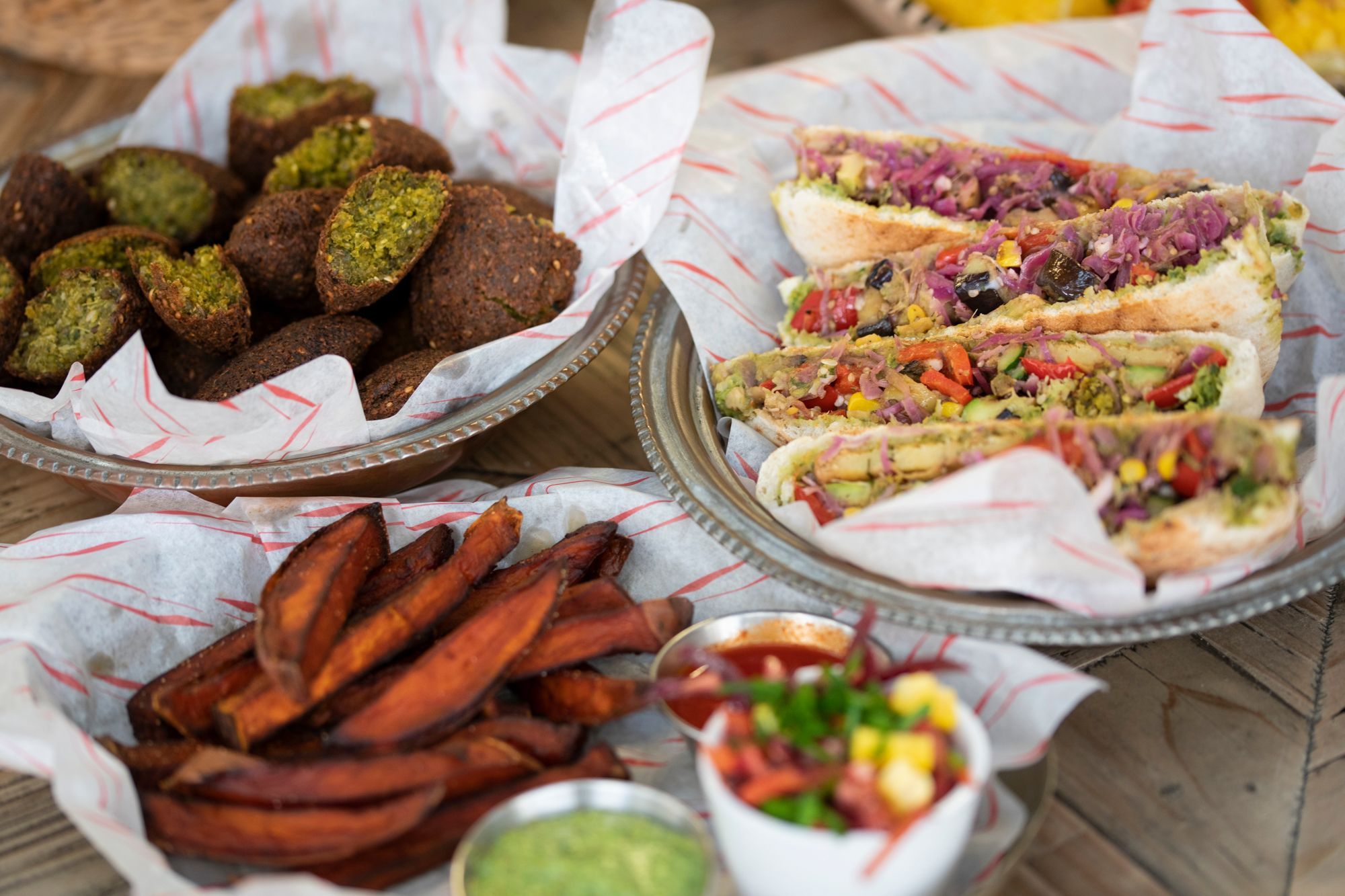 This artisan houmous is made by hand in small batches ensuring a flavour explosion with every mouthful.
In-house production has recently moved from Sarah's home to the Open Market Smorl's Kitchen itself, where customers can see for themselves just how fresh the houmous is.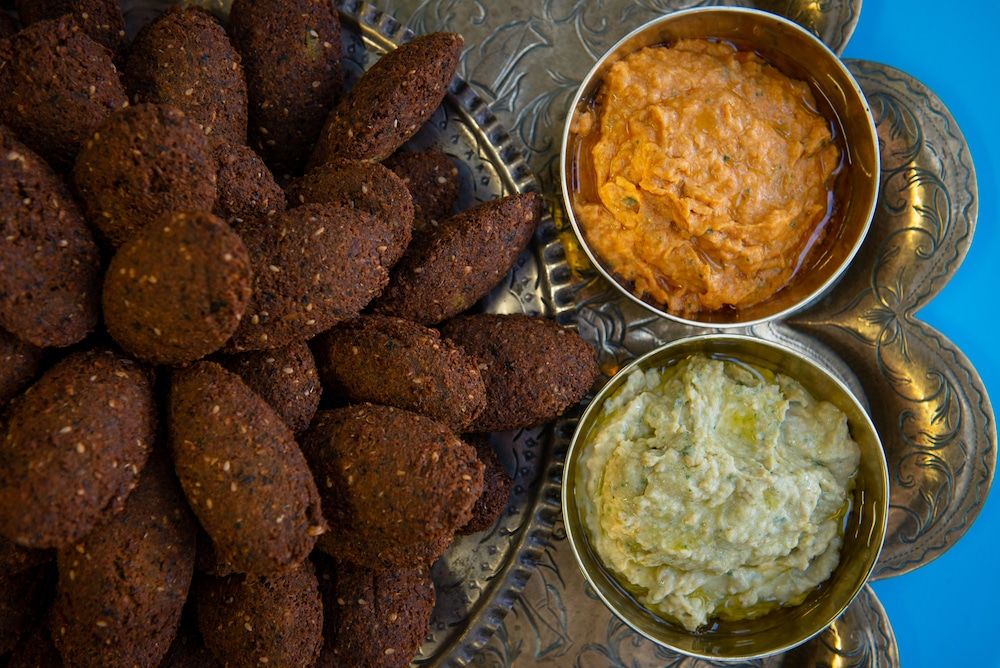 Healthy plant-based menu
100% vegan, the menu at Smorl's Kitchen is dedicated to all things chickpea. From delicious pitta's filled with earthy homemade falafel, to huge salad bowls filled to the brim with goodness. Why not try their famous warming spicy falafel-based Bolognese, served with oven-roasted Hasselback sweet potatoes?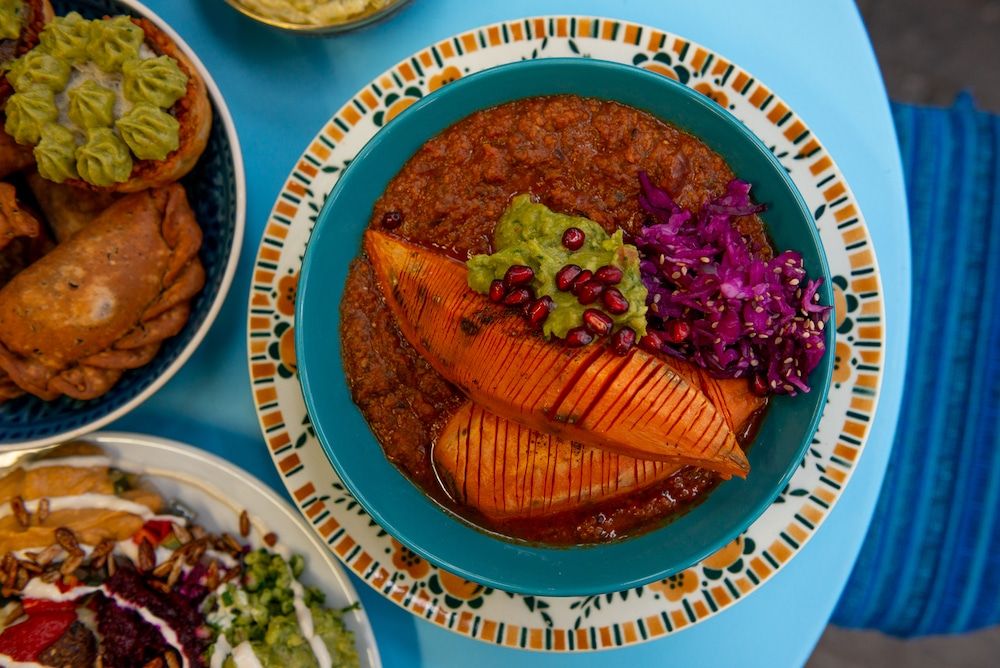 Or their seasonal Waffalafel? A falafel and waffle combo with stuffed mushrooms, shakshuka, and aubergine puree. Another favourite of ours is a slice of the savoury Mezze cake, made up of layers of falafel, pitta bread, houmous, butternut squash, courgette, carrot and beetroot, sun-dried tomato, spiced bulgur wheat, and caramelised onions.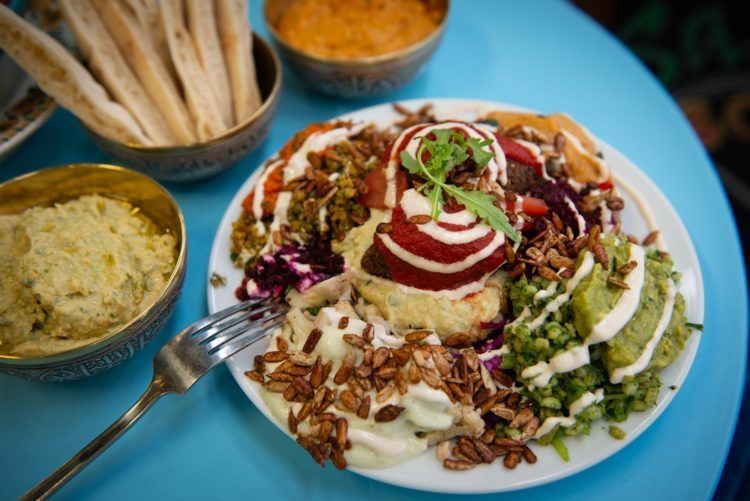 Brunch, lunch or supper
Open from 9-5 Monday – Saturday, and 10-4 on Sunday, a warm and welcoming community feel is guaranteed at Smorl's. It is there to mix up your midweek lunch routine or enjoy a leisurely weekend brunch and browse at the Open Market. Being centrally located it is only a short walk from most areas in Brighton, meaning Smorl's is a perfect meet-up spot for lunch with friends or family. You can now also get your lunch box, pitta pocket or houmous pot fix without leaving the house, as Smorl's is available on Deliveroo.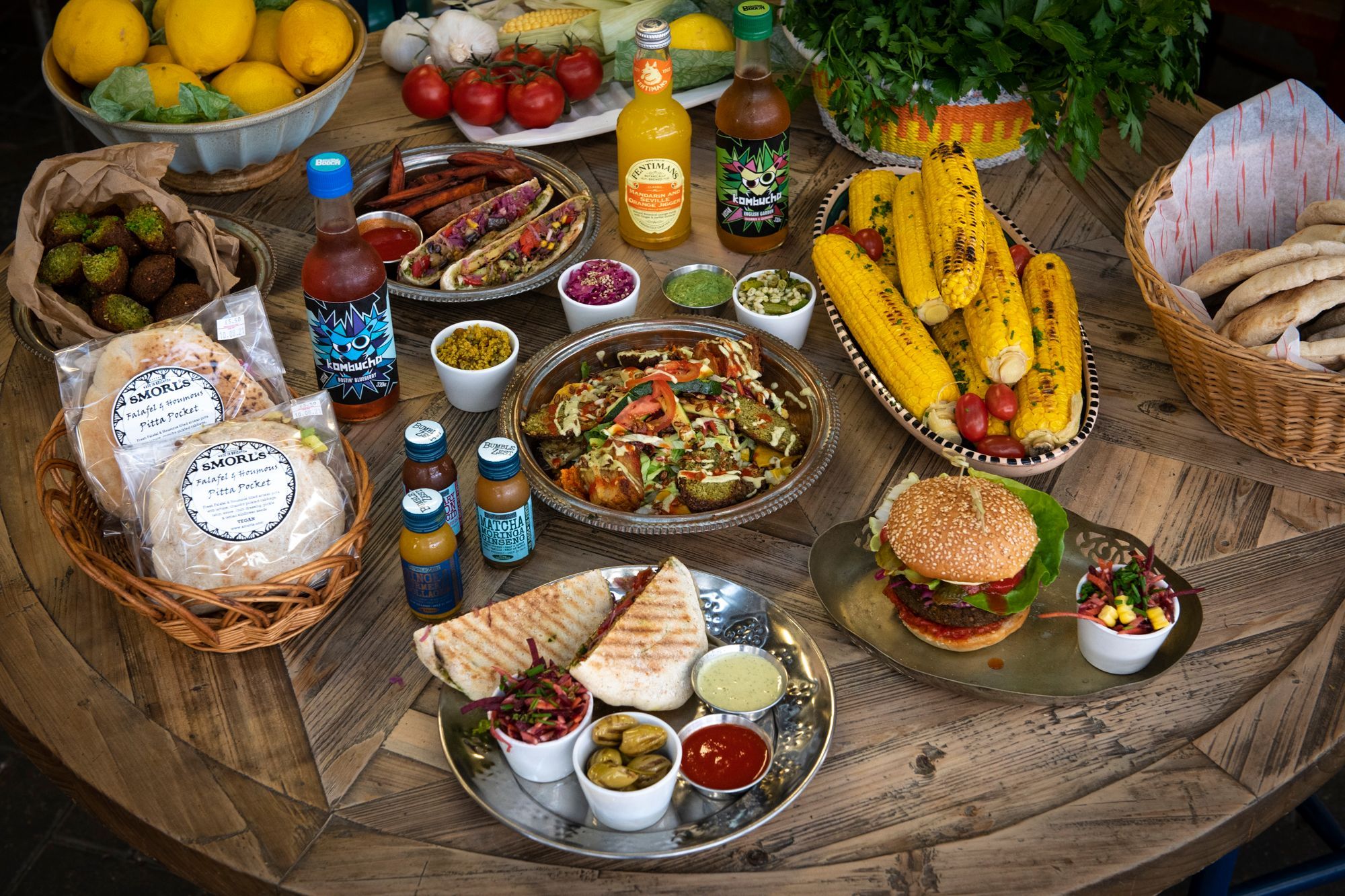 Prolong your Smorl's experience
In addition to the kick-ass houmous and delicious menu, Smorl's Kitchen has a dedicated retail space, selling their own houmous and falafels to take away, as well showcasing other local producers dried and deli goods.