Vegan Pitta Masterclass | Smorl's Brighton
Vegan Pitta demonstration with Sarah from Smorl's Houmous.
Not only do Smorl's Brighton make, in our opinion, the best houmous you will ever taste, but they also serve hungry tummies, delicious and nourishing vegan lunches in Brighton's Open Market. On the menu, a falafel bolognese, loaded salads, houmous pies, mezze cakes and their famous falafels pitta pockets, otherwise known as the 'BIGGIE SMORL'S'.
Biggie Smorl's
We catch up with Sarah, co-owner and chief houmous and falafel maker, who welcomes us into the Open Market and shows us how to make their signature 'BIGGIE SMORL'S'.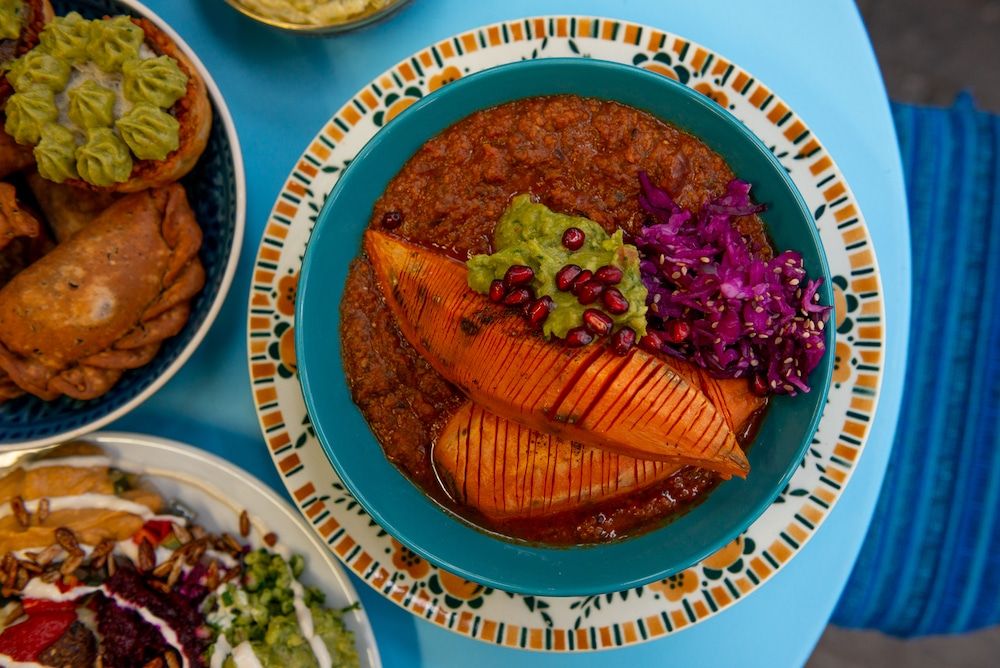 Vegan Goodies 10am – 4.30pm
Opening at 10am, Smorl's Brighton can nurse that sore head after one too many the night before, serve a takeaway lunch for those days you are short of time and even feed that 3pm slump that only a deep fired houmous pie can fill!