You probably won't struggle to find yourself something delicious to eat in Hove… but there's something particularly splendid about a seafront perch from which to do it. While perhaps slightly less tropical than a Caribbean island, The Gather Inn is doing its best to give foodies in Hove a taste by buddying up with Lobo's Caribbean Cuisine to launch a brand new menu.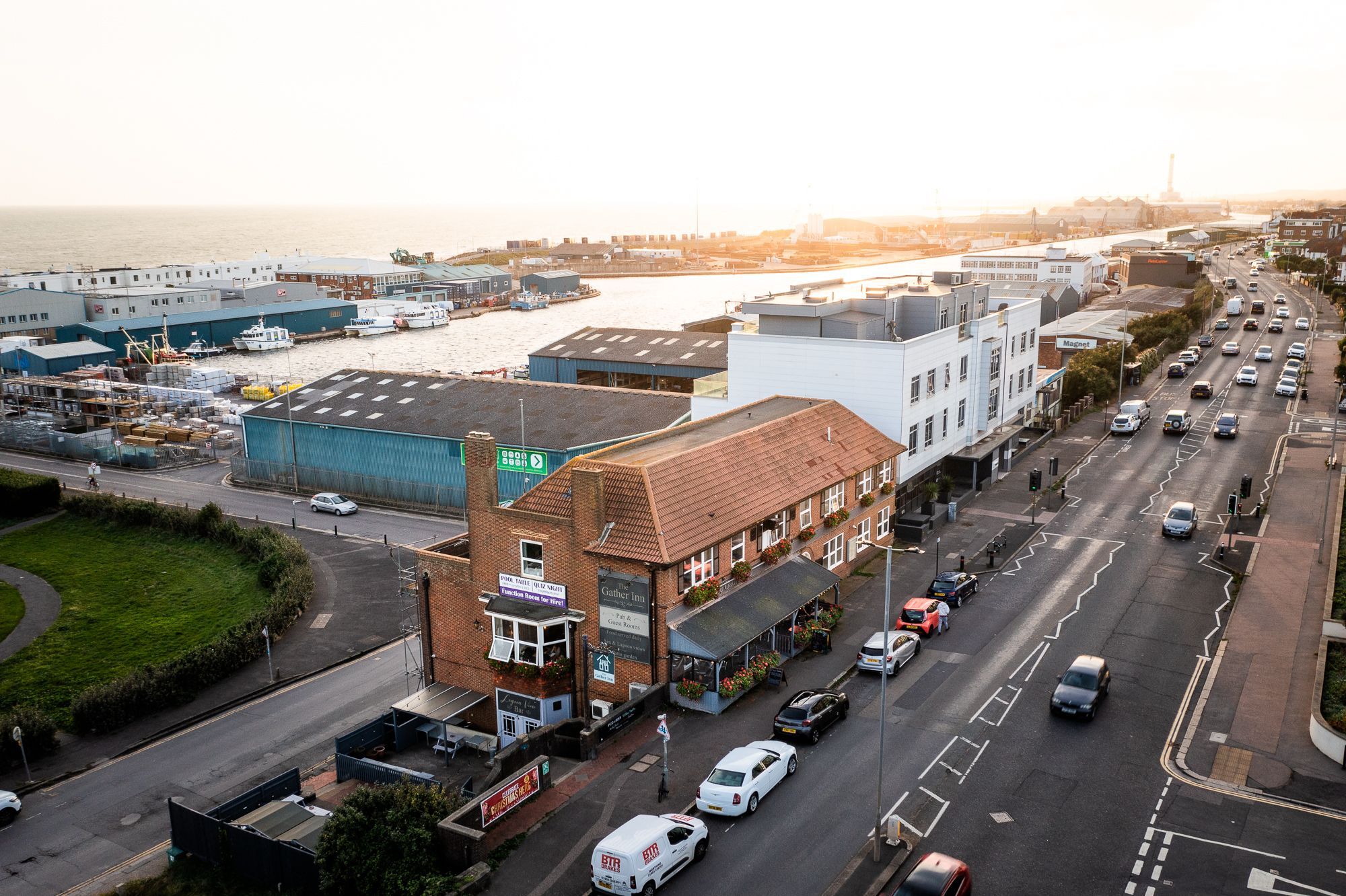 Jovan Lobo, The Gather Inn's Trinidadian chef/wizard, came out to give us a friendly welcome, assure us that his food was authentic, and let me know that the warm burn from his Lobo's Hot Trini Sauce would soon dissipate (he's been perfecting it for years). 
Its location on the seafront makes it easy to access, though there's also free street parking giving a wide scope to those who want to gather in The Gather Inn. All-in-all, the ambience was homey and comfortable. 
A Salty Margarita to Start
As for the drinks, a salty margarita seemed like the perfect starting point, but the bar is fully stocked with beers, gins, wines and soft drinks so there are plenty of options on that front. As suggested by the international bunting decorating the bar, it's also a great spot to watch live sports, at the moment it's all about the Rugby World Cup.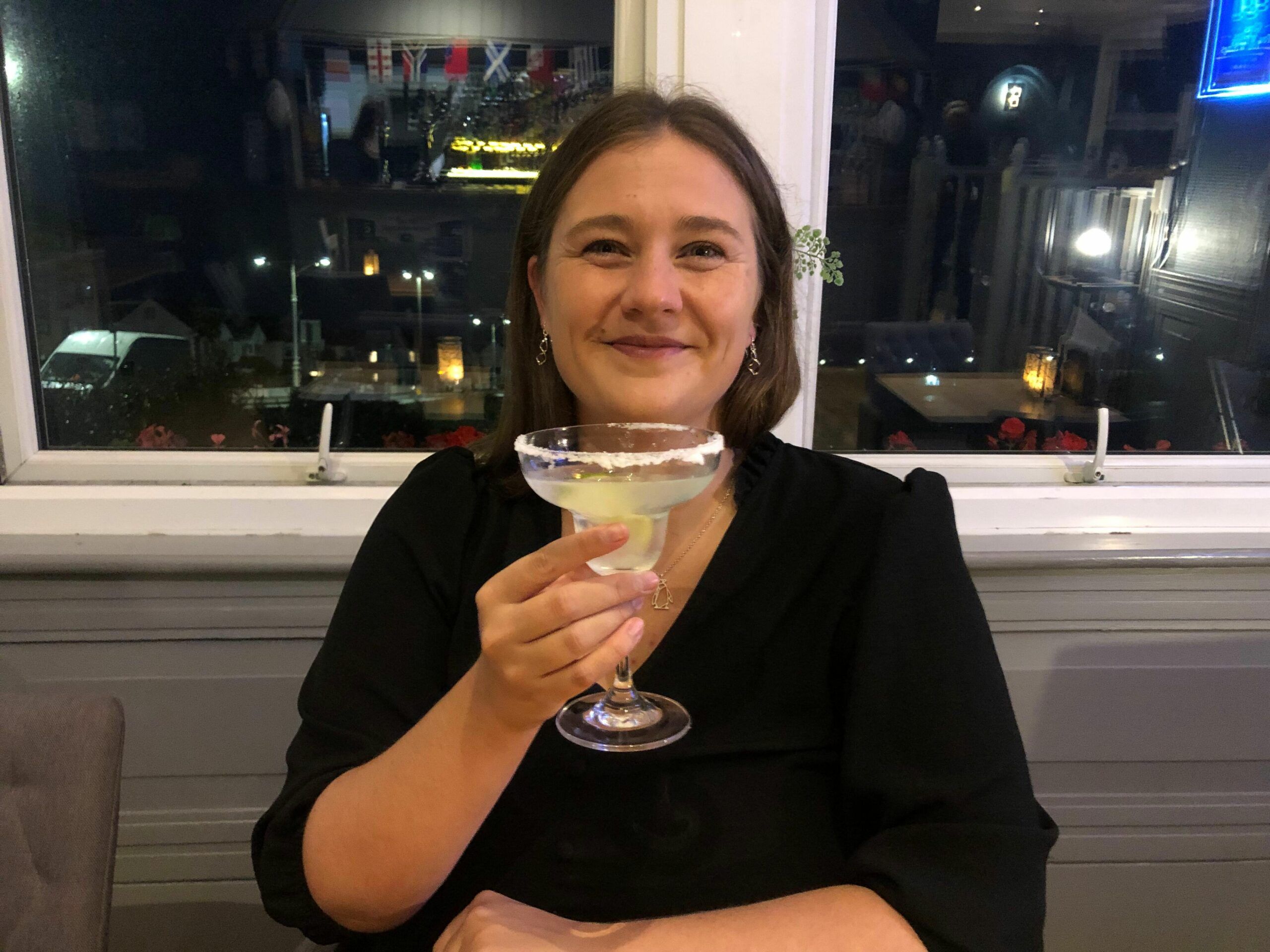 Lobos Hot Trini Sauce With Everything, Please!
It would have been rude not to start off strong with some chicken wings doused in Lobos Hot Trini Sauce (which I promise to only mention three more times!). There were a range of other options for the sauce, colour-coordinated on a scale of Mild to Hot for our convenience (and safety?), including BBQ, Buffalo, Jerk, Mango-Pineapple Siracha, Ranch, Sweet Chilli and Chipotle Mayo.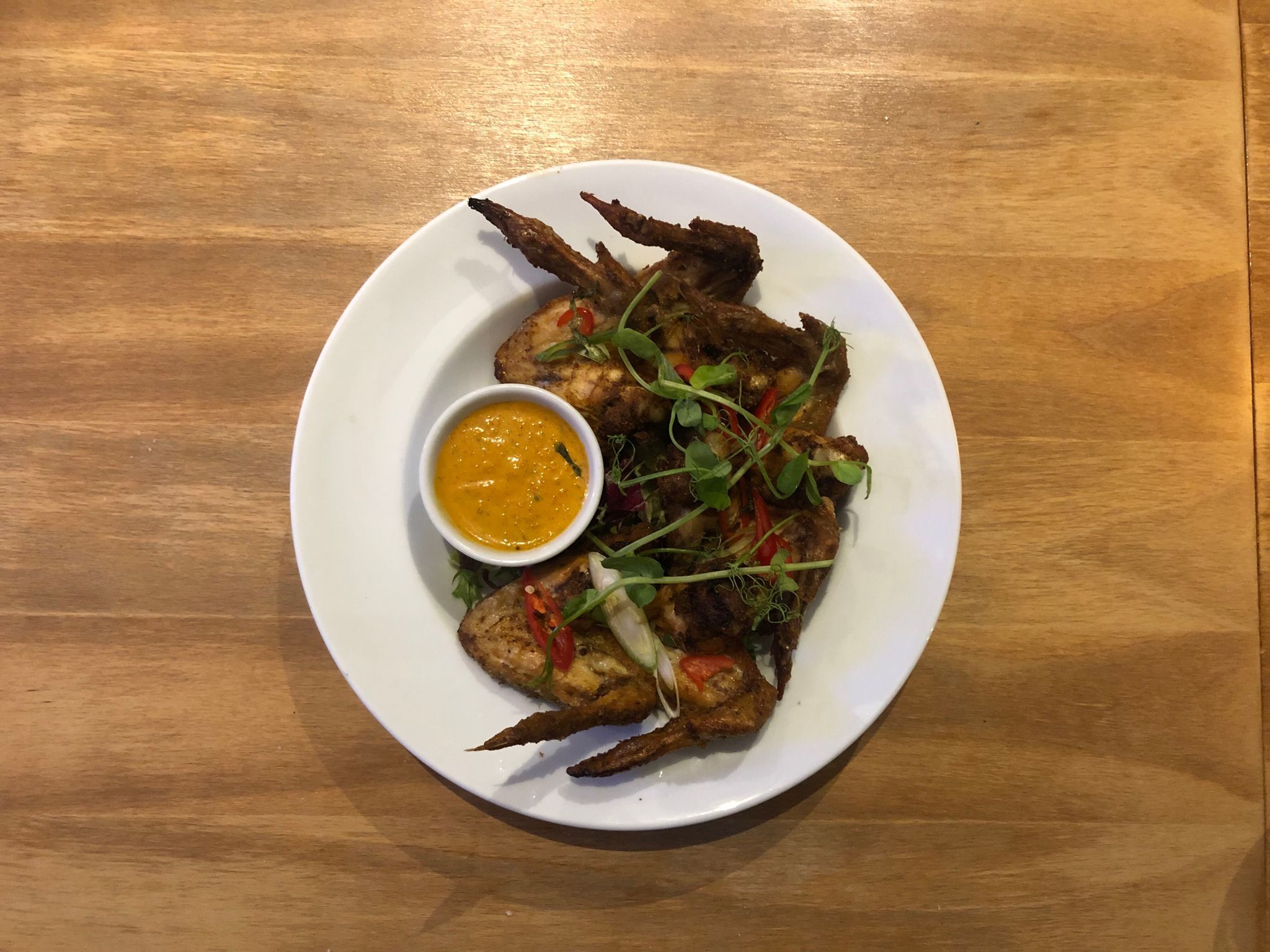 The humble chicken wing might seem like an easy dish, but getting that skin crispy while keeping the chicken juicy can be tricky. However, these really were cooked to perfection. As for the Lobos Hot Trini sauce (1), it's the sort of burn that stays at the front of your mouth, giving your lips a little buzz but keeping firmly away from coughing-fit territory.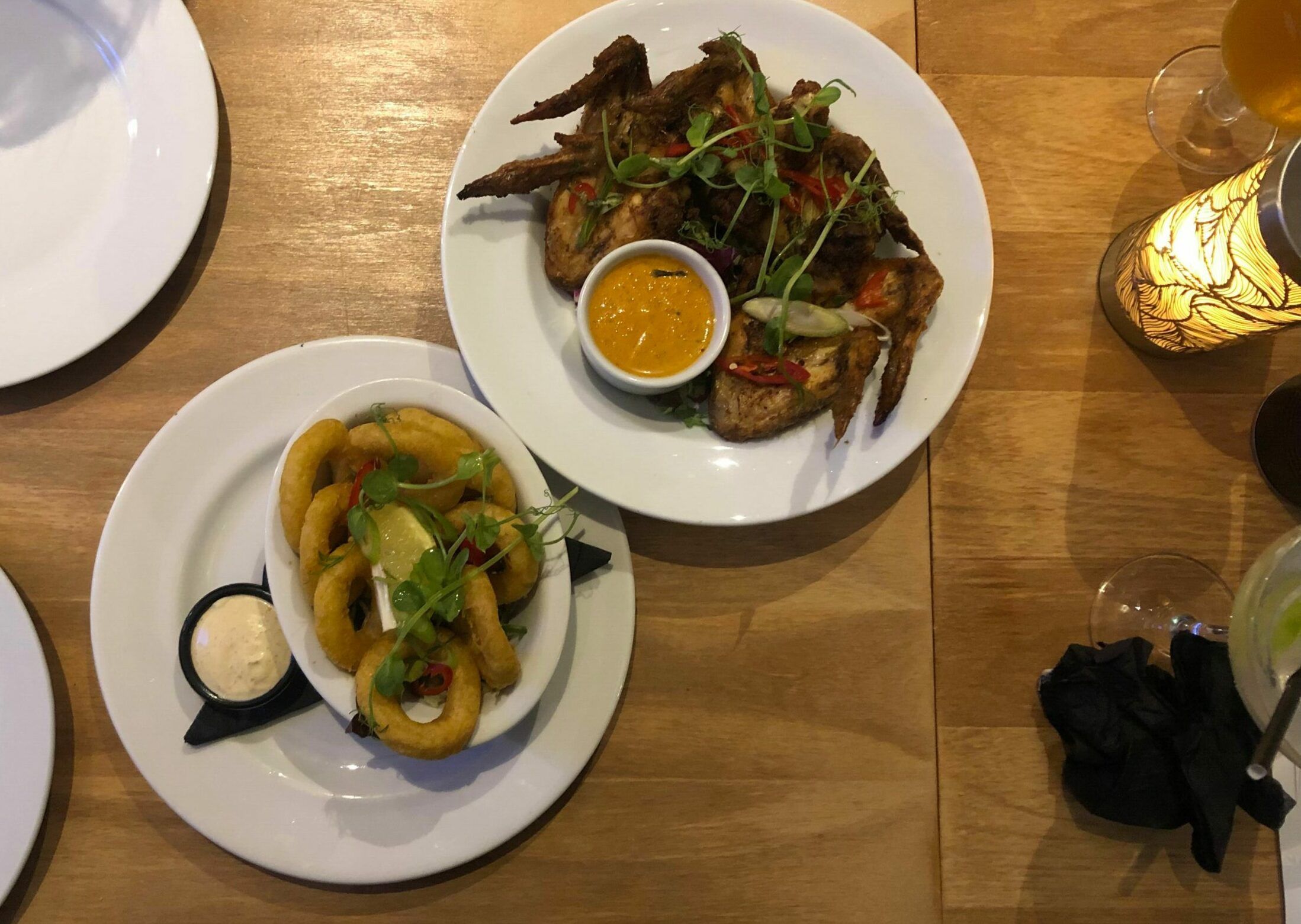 Our second starter choice was the battered calamari. Though I was very tempted by the traditional Dominican pork belly marinated in Caribbean spices and slow cooked for 6 hours in banana leaves…we went for the seafood option…we were at the waterside, after all! 
The batter was light and crispy, the calamari was tender and distinctly non-rubbery, a testimony to how freshly fried everything was. The house ranch dressing made me confident that there is no sauce Lobo can't get right. 
Layers of Flavour in Every Mouthful
The mains also caused some decision-making tension, because there were a lot of excellent options. The winners were the Jerked Chicken Open Kebab and the Buffalo Souljah burger, while the short list included everything from loaded nachos to Cajun cod, not to mention the pub staples like beer-battered fish and chips and beer braised bangers and mash. 
The Jerked Chicken Open Kebab was served with mixed leaves, house guacamole, olives, house ranch, Lobos Hot Trini Sauce (2), fries and slaw. 'Generous portion' would be an understatement true of all the dishes we tried, so be sure to turn up hungry at The Gather Inn.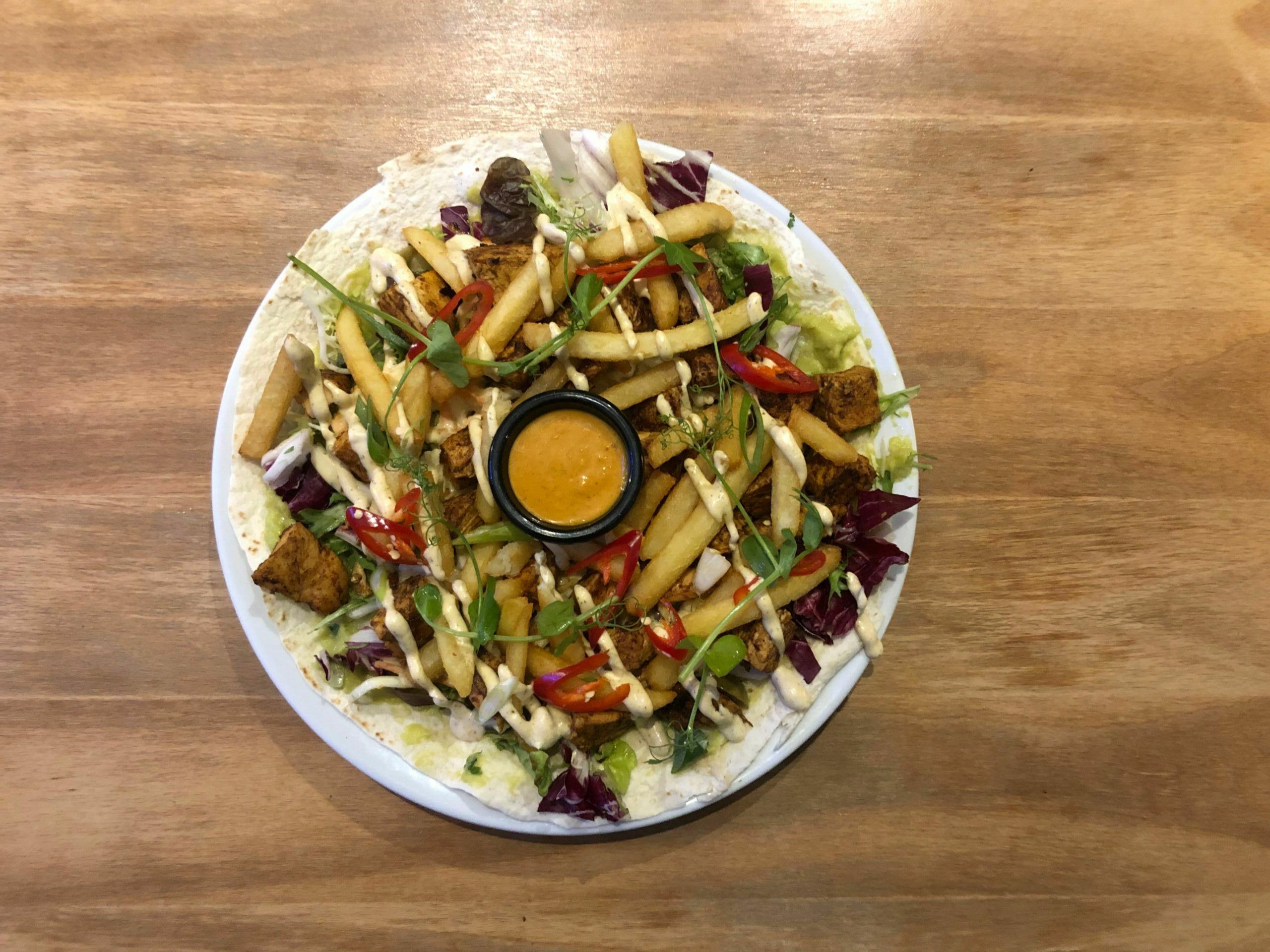 The layout – so to speak – with the flatbread at the bottom and layers of different ingredients on top, ensures you get a taste of everything in every mouthful, with all the flavours complementing each other.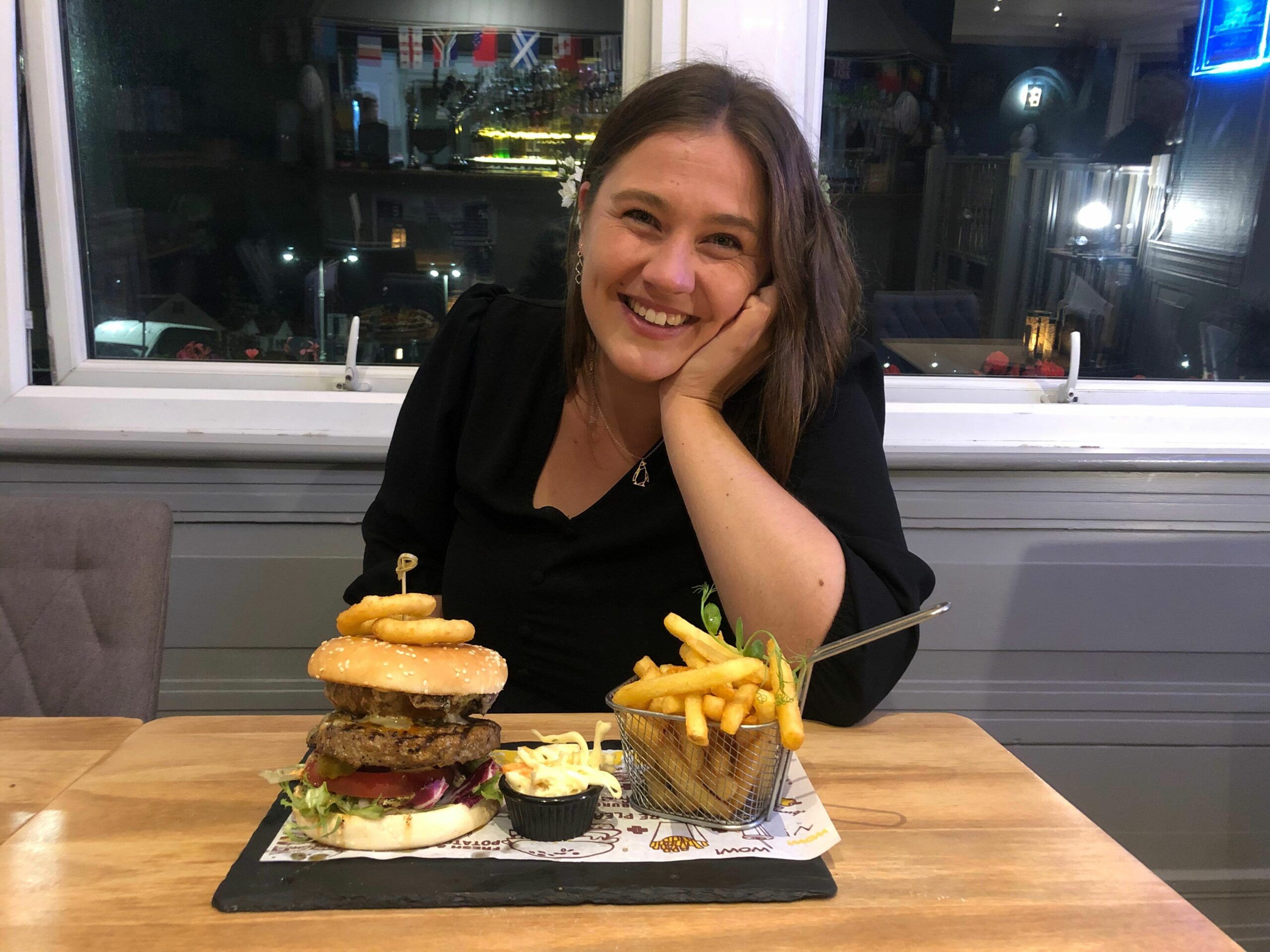 As for the Buffalo Souljah, it's a 6oz prime steak patty stacked with the usuals (lettuce, tomato, onion), as well as Brighton Blue cheese, buffalo sauce, chipotle mayo and mushroom.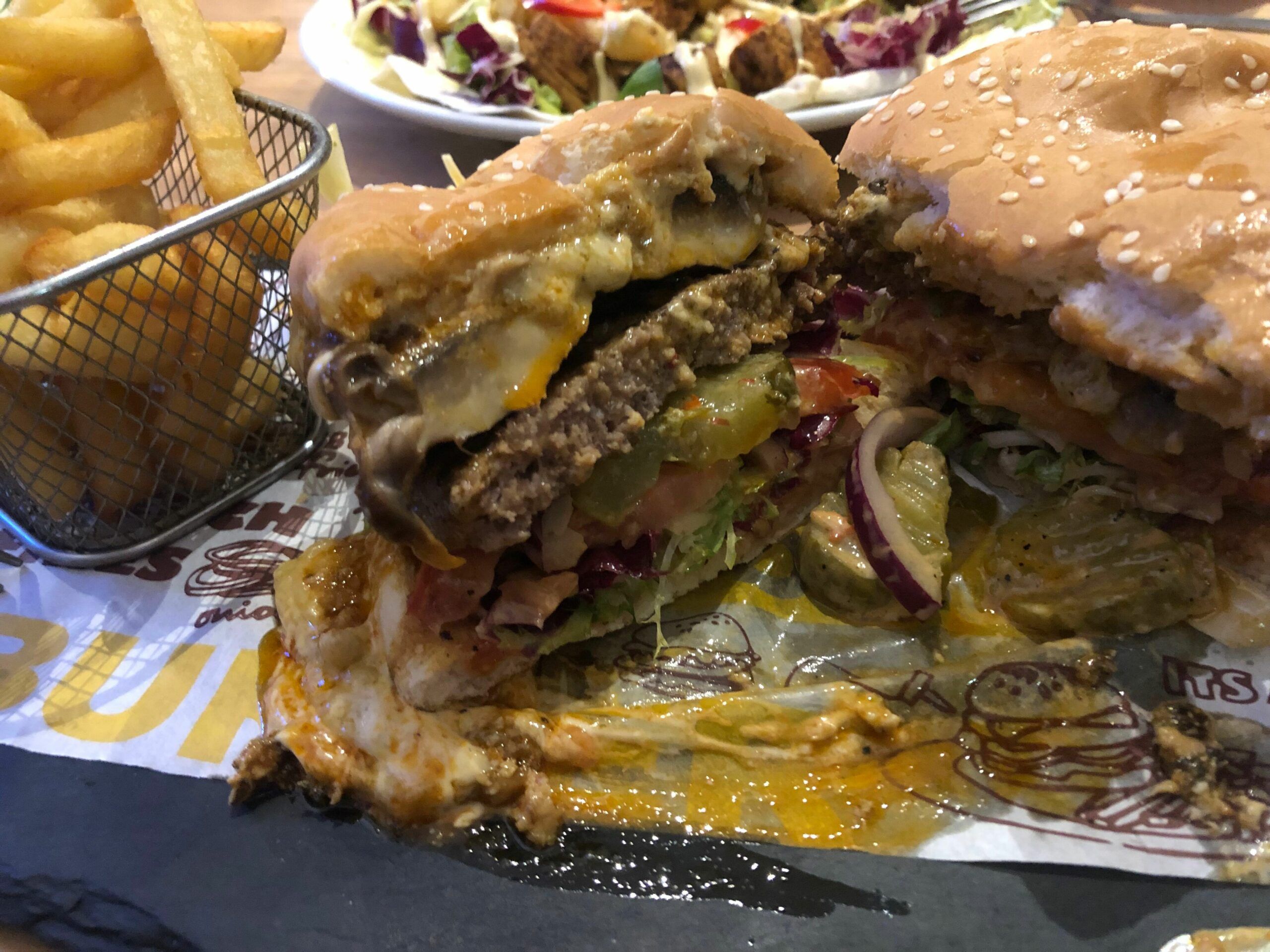 The beef patty was so flavoursome and beautifully cooked. A special mention must go to the enormous portobello mushroom which was as juicy as it was unexpected on a burger. Both mains were accompanied by perfectly fresh and crispy fries – I don't suffer a single soggy chip.  
Gooey Chocolate Cake with a Quiz to Finish
Though we thought we might be full to bursting, room was magically made available at the sight of the gooey chocolate cake with whipped cream, strawberry ice cream and an arty splattering of strawberry sauce.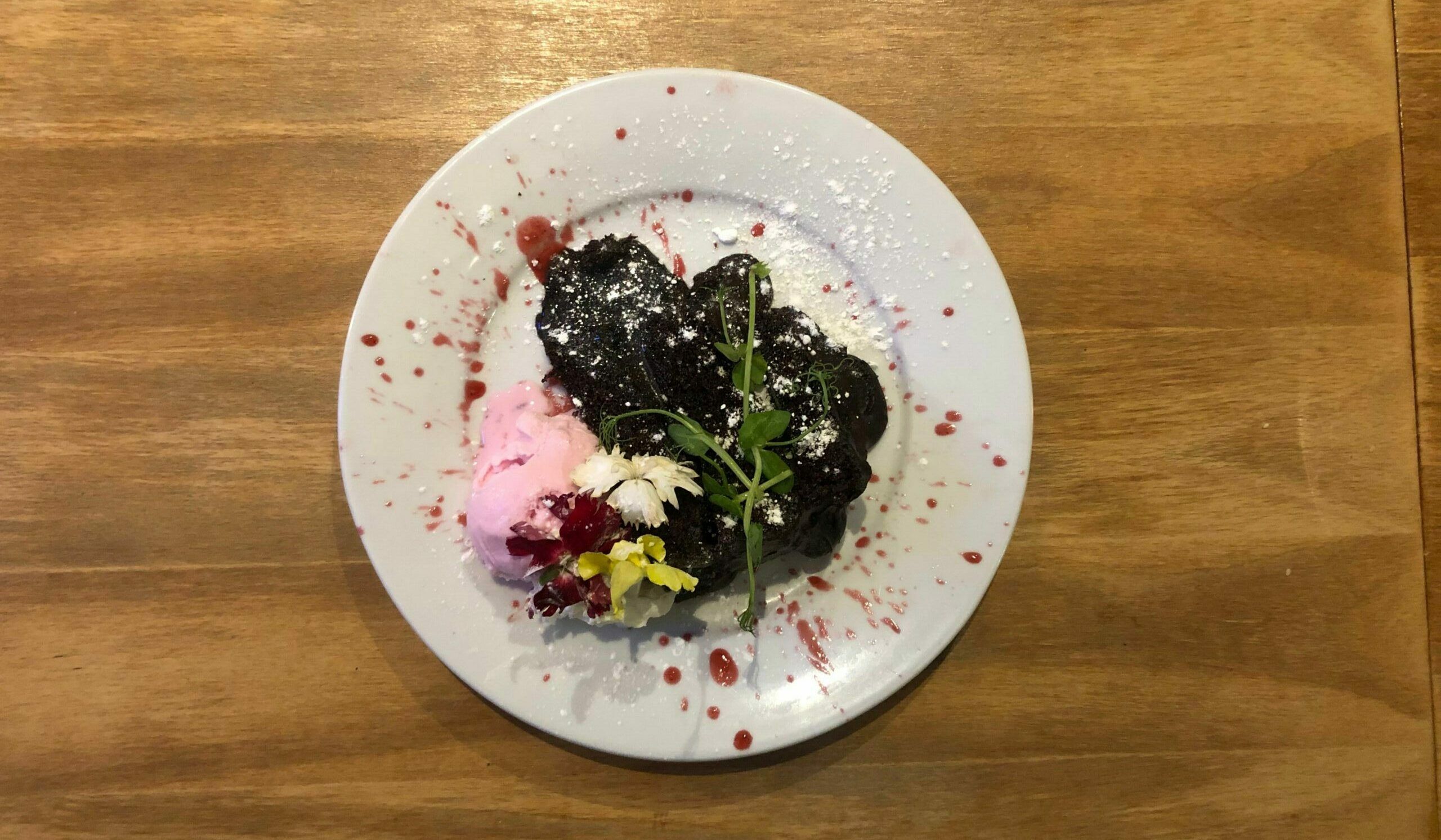 Dessert was enjoyed while taking part in the Thursday night quiz, which is great fun and worth joining to stand a chance to win a £50 bar tab and a shot at a larger cash prize. 
Not unlike the Lobos Hot Trini Sauce (a fin), The Gather Inn's new menu is fiery, comforting and jam-packed with exciting Caribbean flavours. The ingredients taste high quality and well-sourced, the portions are great value for money, the plating is creative and exciting. I suspect I'll be back there very soon to sample the "Reggae Roast", which happens on the first Sunday of every month and merges the world of the roast with the Caribbean – genius. 
Oh, before I forget, did I mention the hot sauce?