Seasonal Pub Grub with Spark
The Cleveland Arms is a looker. It's bright exterior shines from across Blakers Park, with beautiful sunrise-shaped windows and outdoor space for when the sun shines. When it doesn't, there's a large west-facing conservatory at the back, catching rays when you need them most.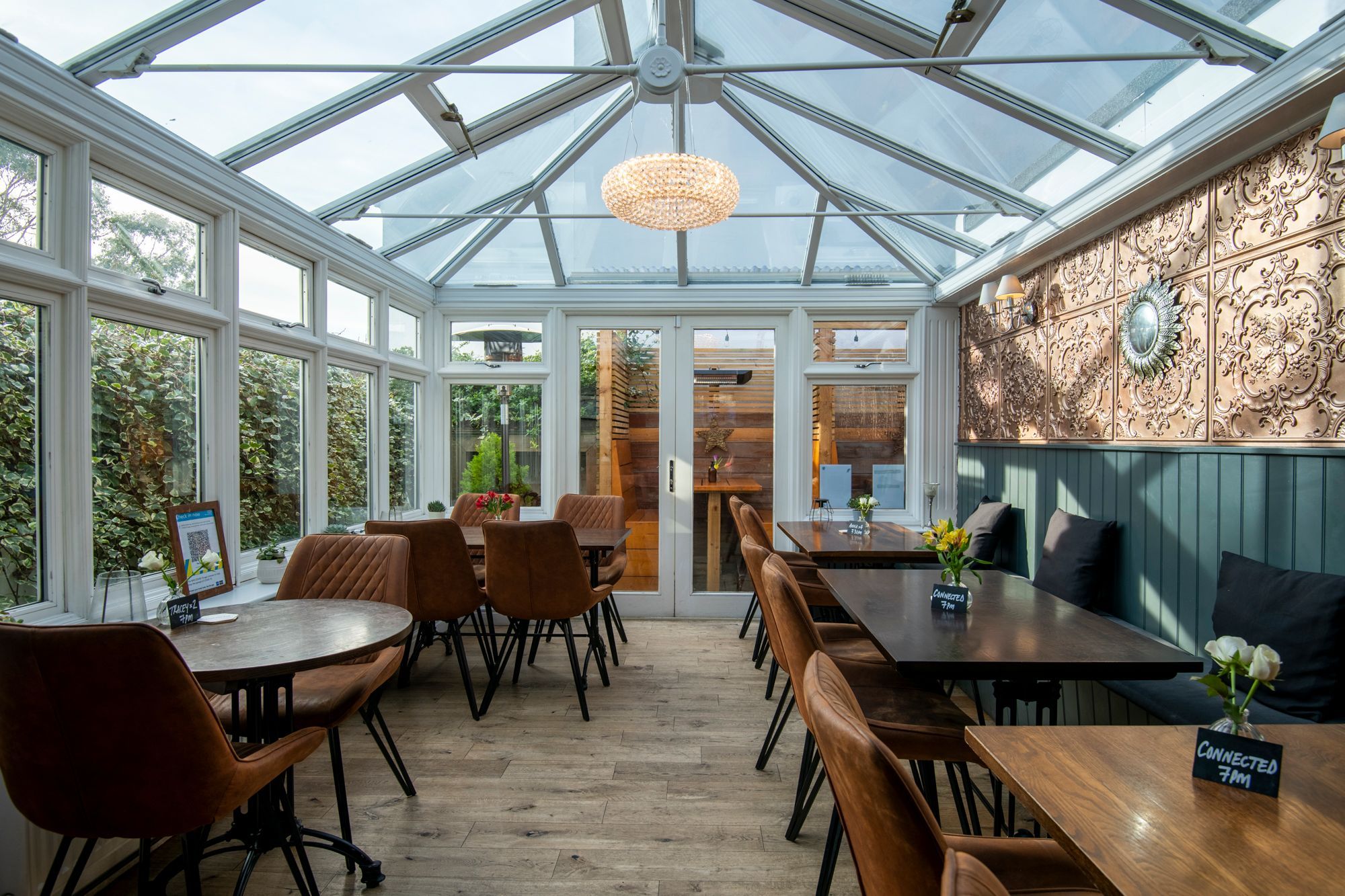 The pub promises a warm welcome and there is one; the man sitting at an adjacent table tells me he's been coming to The Cleveland for 40-odd years and still loves it. Times have changed, of course, but not the allure of a friendly pub with proper grub, offering traditional-yet-modern décor.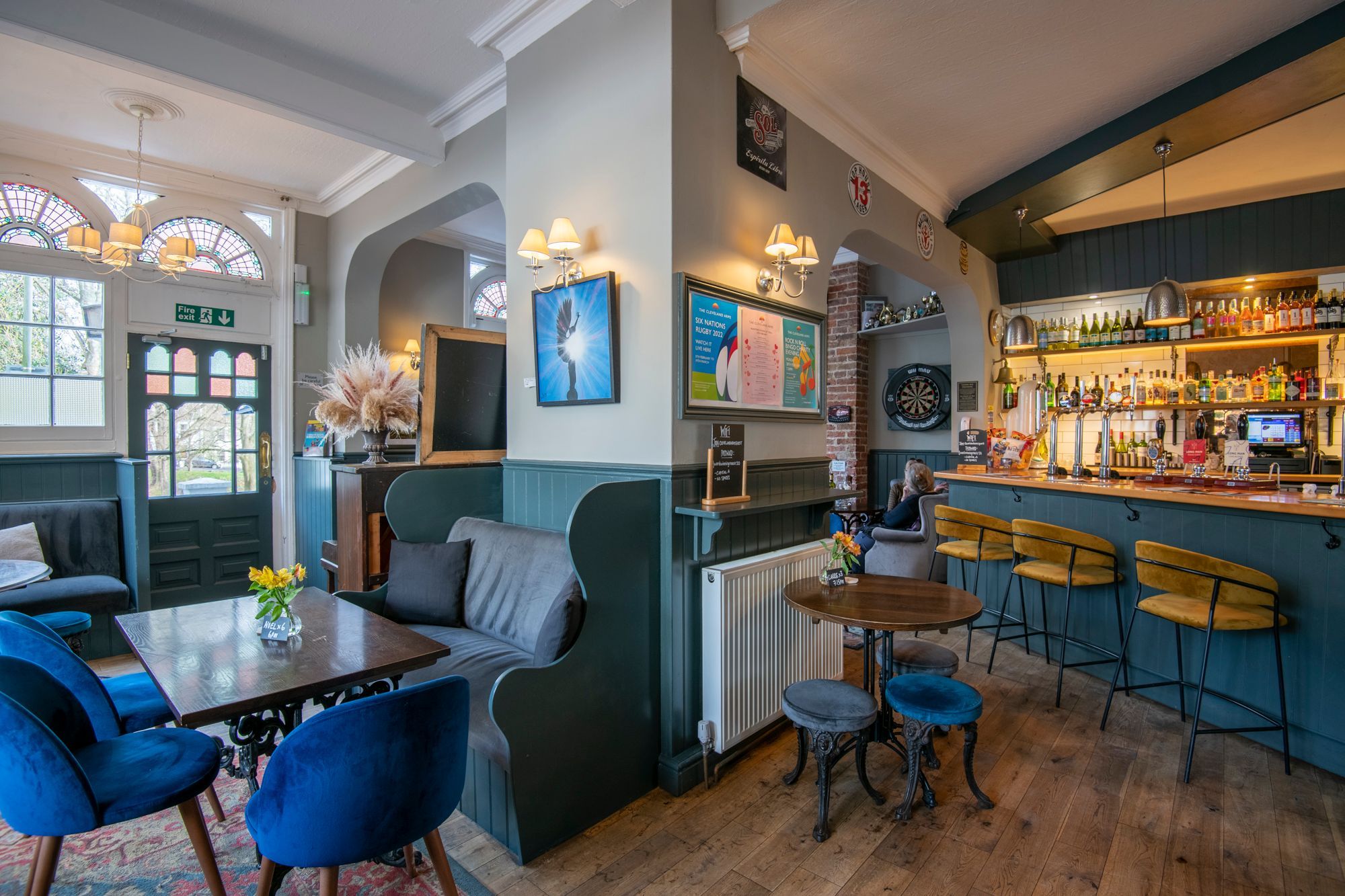 An eclectic menu of pleasers
Independent and family-run, The Cleveland Arms does traditional with flair. They're proud of their seven-day-a-week food service and seasonally changing menu, and rightly so. It's designed to keep locals coming back and to attract diners from across the city, and to ensure what's on offer inside fits what's going on out.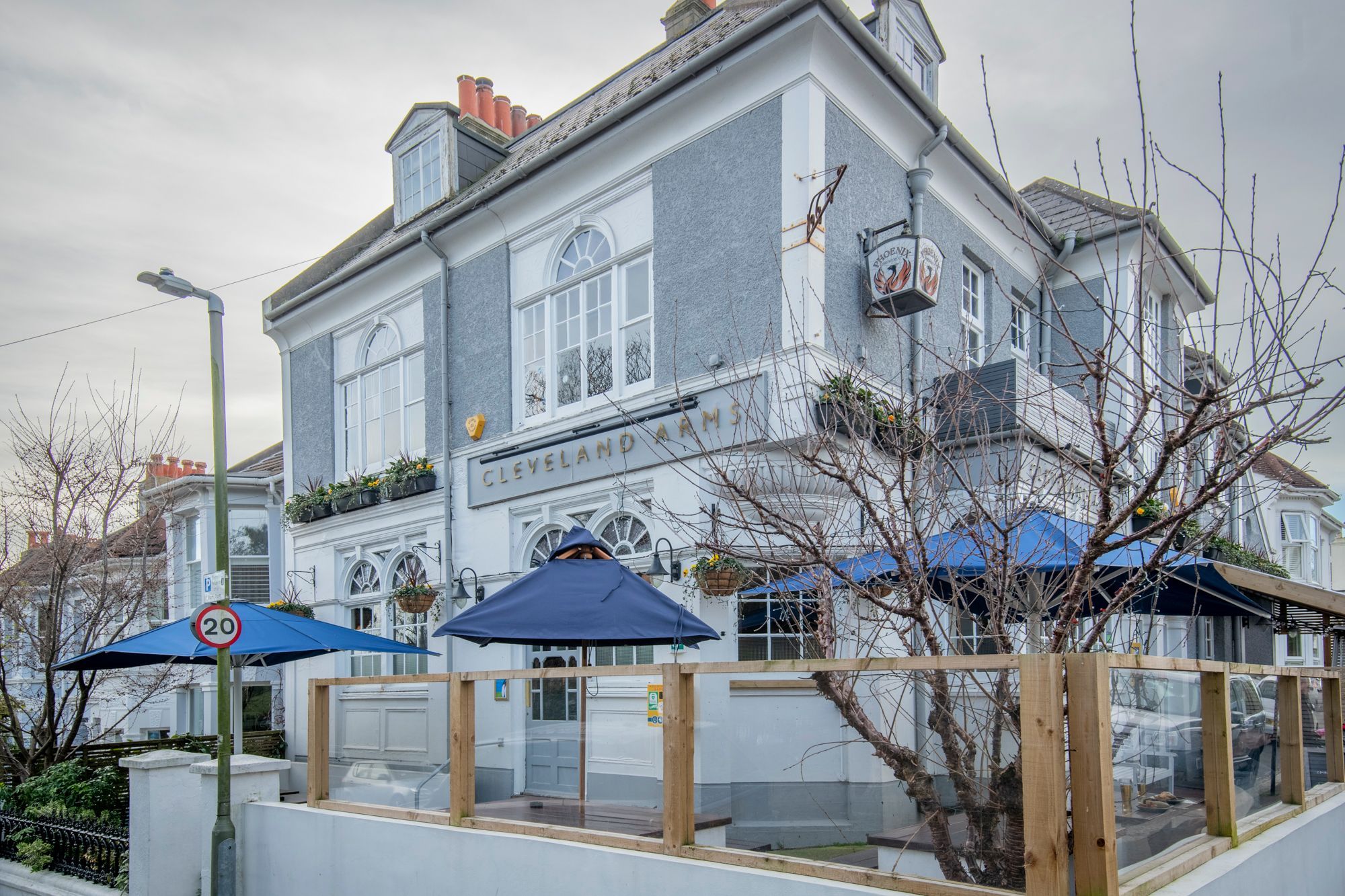 We were guided to the Chicken Bon Bons on the Starters menu, and we'll always take a recommendation from someone who's tried the lot. Warm shredded chicken encased in golf ball-sized crunch atop fresh crispy gem lettuce and the obligatory Casear dressing and parmesan was an inspired way to serve the popular salad, seasonally adjusted to be warm but retaining all the flavours that go together so well. This was the standout dish of our selection (and pairs well with the pub's tasty selection of white wines).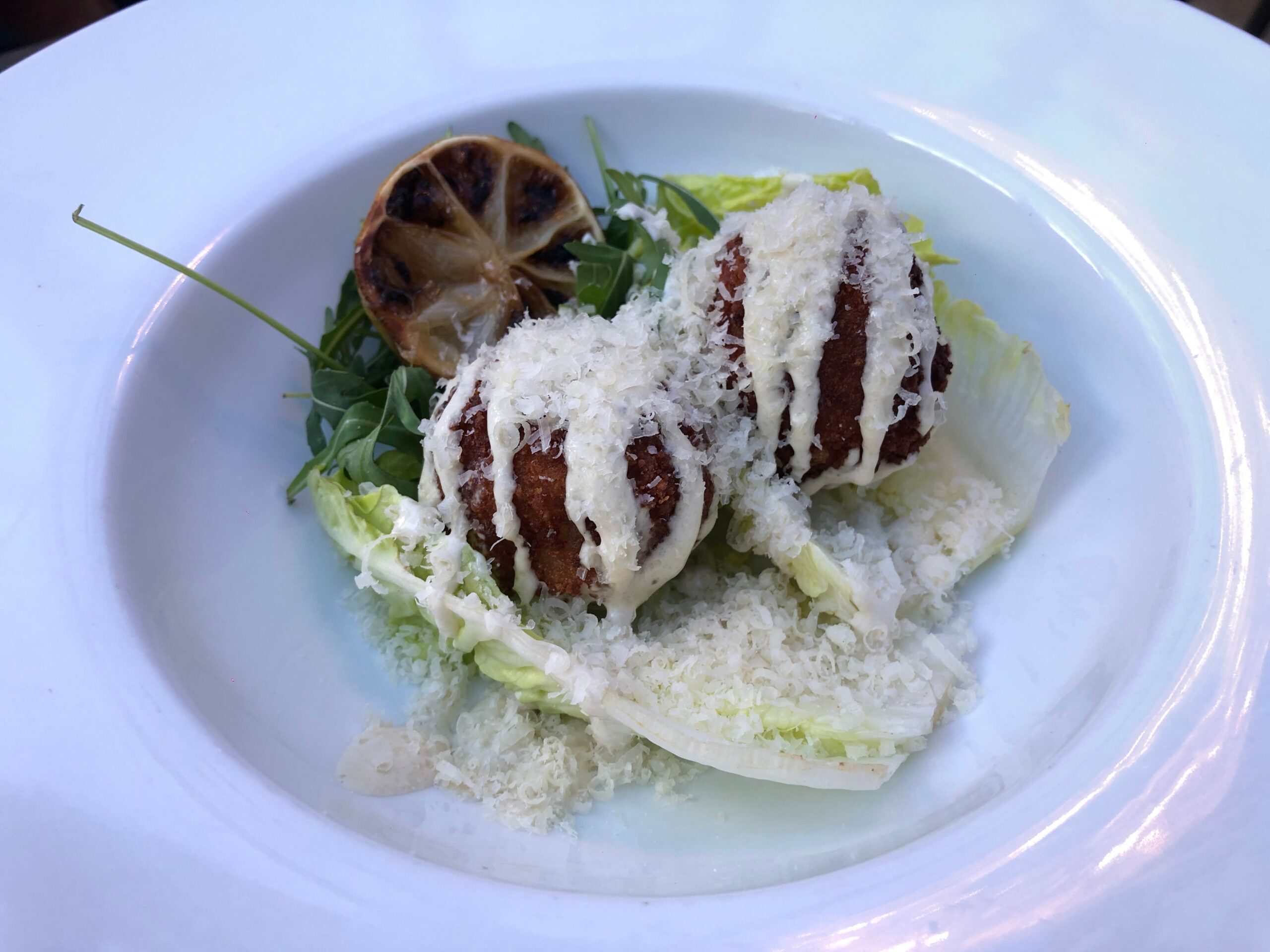 The Glazed Roasted Aubergine with an odd-sounding soy sauce, agave and salsa verde mix caught our attention next, and almost tipped the bon bons to the top spot for taste.
The beautifully soft aubergine's flavour was heightened by the sweet agave and the salty soy, and matched unnervingly well with the dollop of herby salsa verde, with the whole dish additionally seasoned by the peppery wild rocket.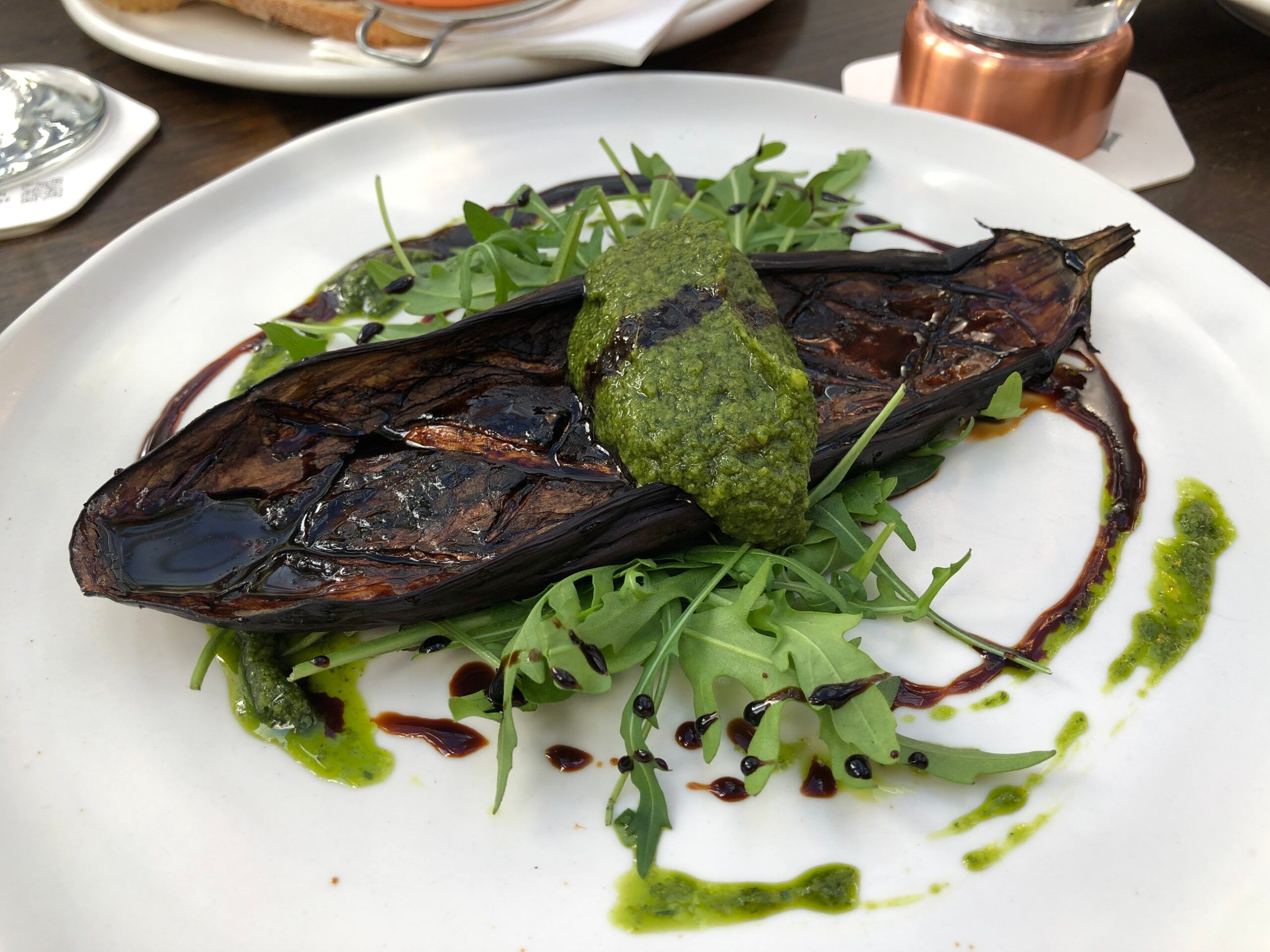 And Smoked Salmon & Lemon Pate: it's a popular starter, served in a glass tub along with sourdough. Again, The Cleveland adds a touch of 'ooh' by adding pineapple into the mix. Whether you agree with it appearing on pizza or not, it certainly lifted the salty salmon to pleasing levels of sweetness and fresh.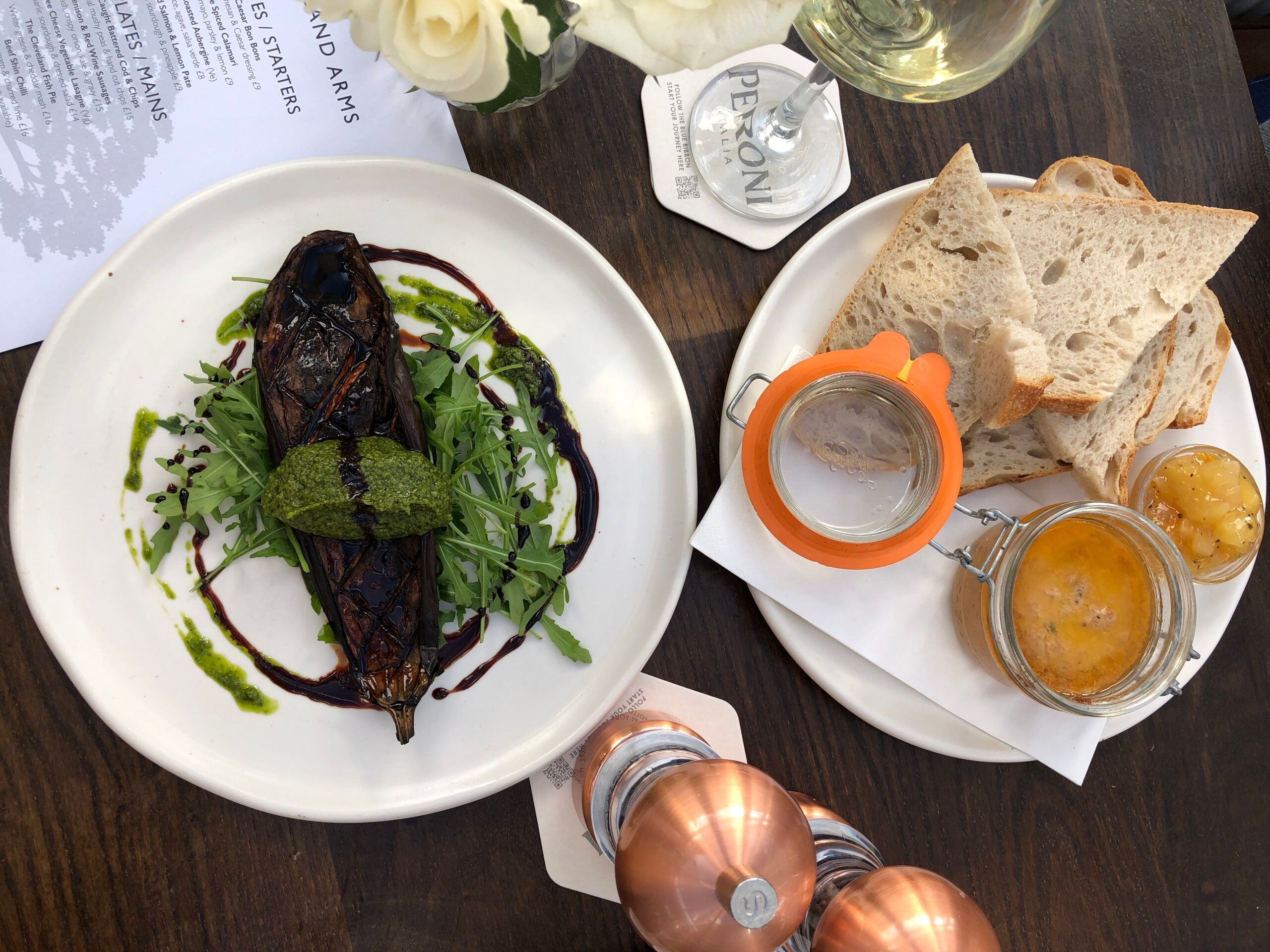 Cheese, cheese, cheese, yes please
It's winter and they said seasonal, right? So cheese is fine and that summer body can wait (weight?).
The Three Cheese Vegetable Lasagne was full of cheesy, gooey goodness, meat free and fanciful. The House Fish Pie is a generous deep-bowl serving of tasty white fish with prawns in potato mash, which also pleases with cheeses. Winter greens finish the comforting collection of seasonal warmers. (There is an Artisan British Cheese Board on the menu, too, if you can handle more cheese fest after these mains.)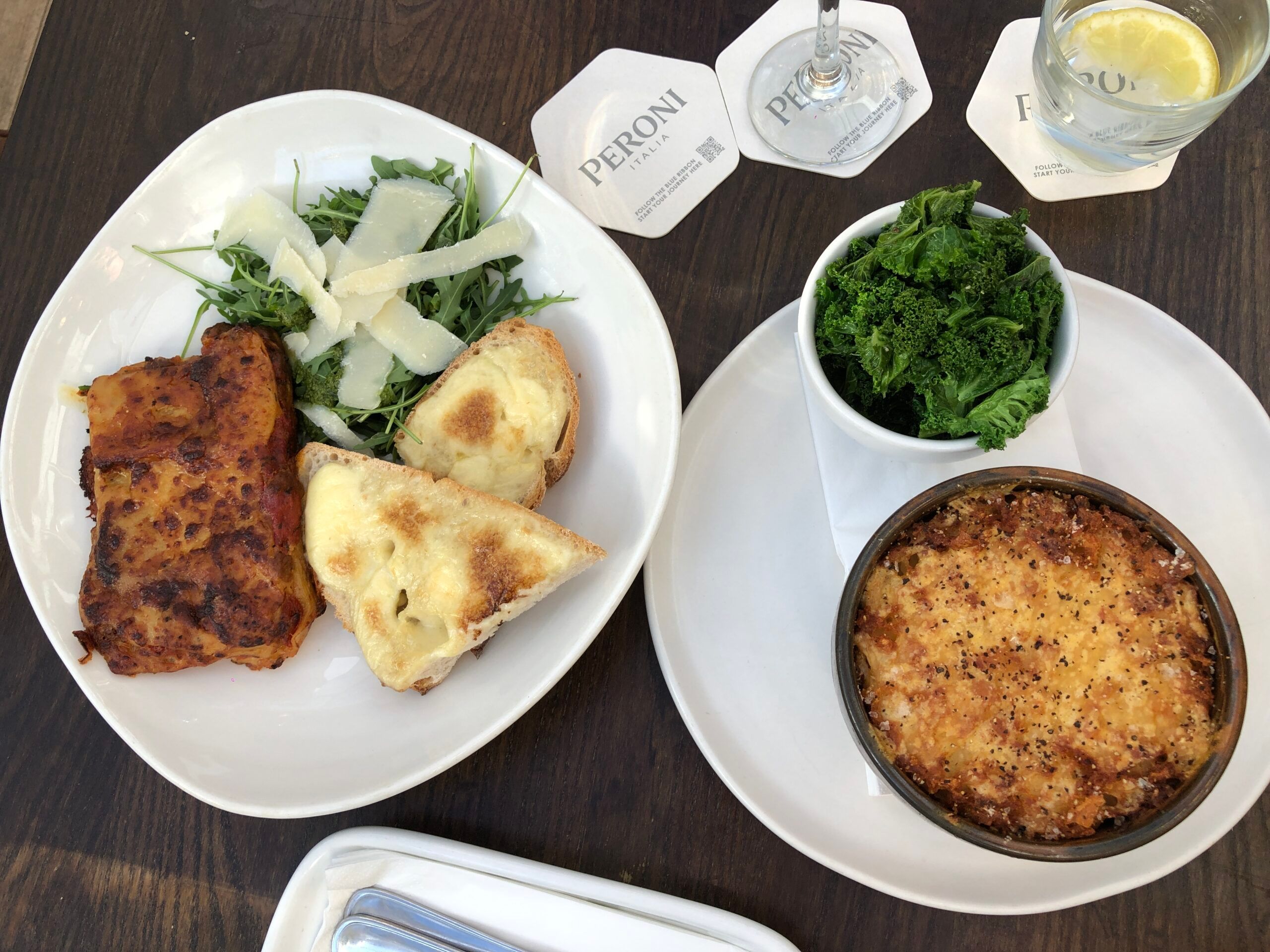 The Cleveland Arms' burger menu is popular; as is their Cuban Style Sandwiches, which offer a great lunch option. Do we have to wait until spring to go again?