War-winning waffles and Yorkshire puddings for days
When it comes to roast dinners, we are spoilt for choice round these parts. With almost every boozer in town offering the hungry and the weary a hearty Sunday meal, just deciding where to go can feel like a mission in itself.
Luckily, we are here to help by politely suggesting that you choose the Dyke Alehouse and Kitchen.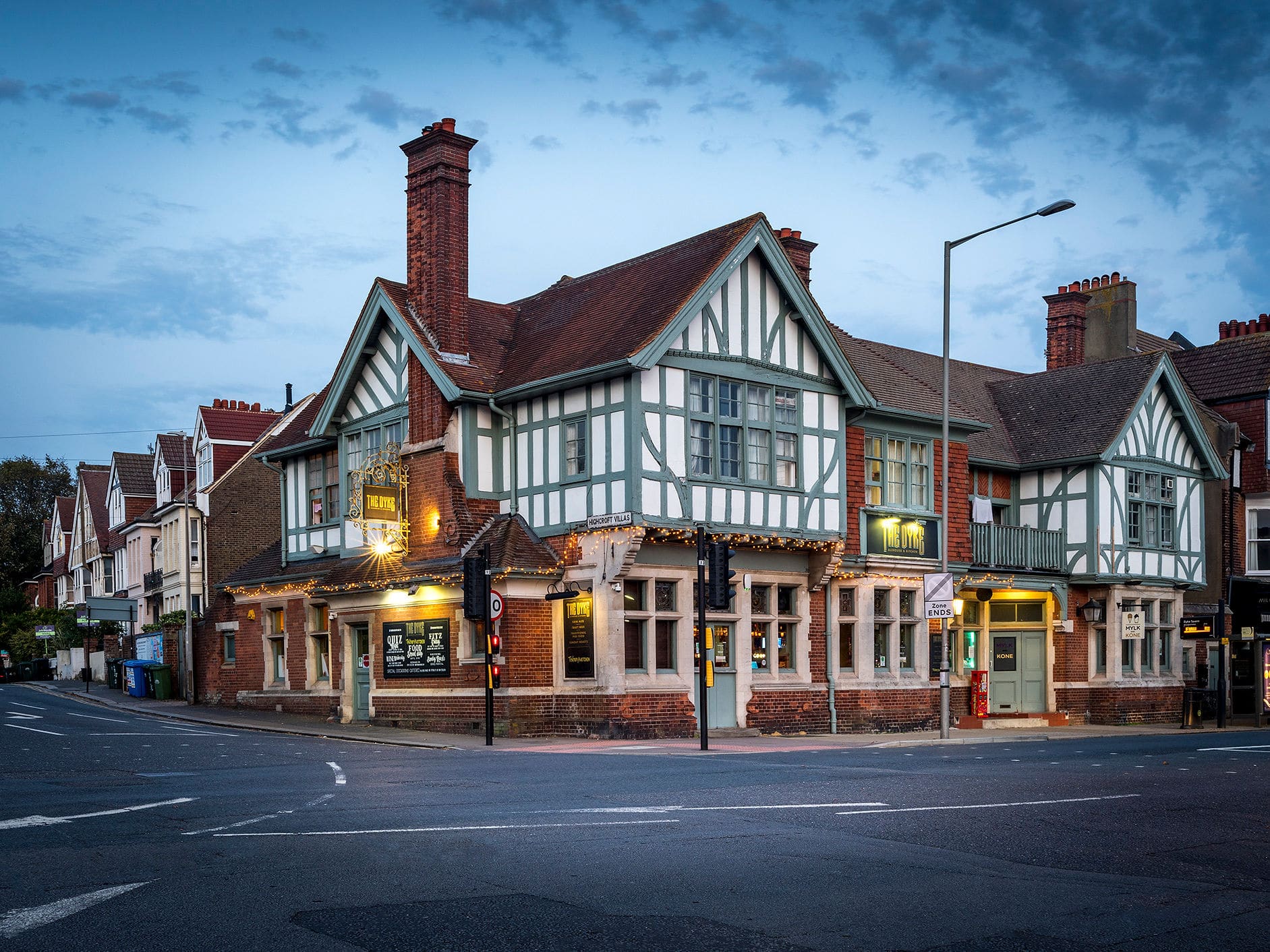 Nestled on the corner of Dyke Road and Highcroft Villas, just a hop, skip, and a jump away from Seven Dials, this welcoming pub is a great place to stop and leisurely watch the world go by.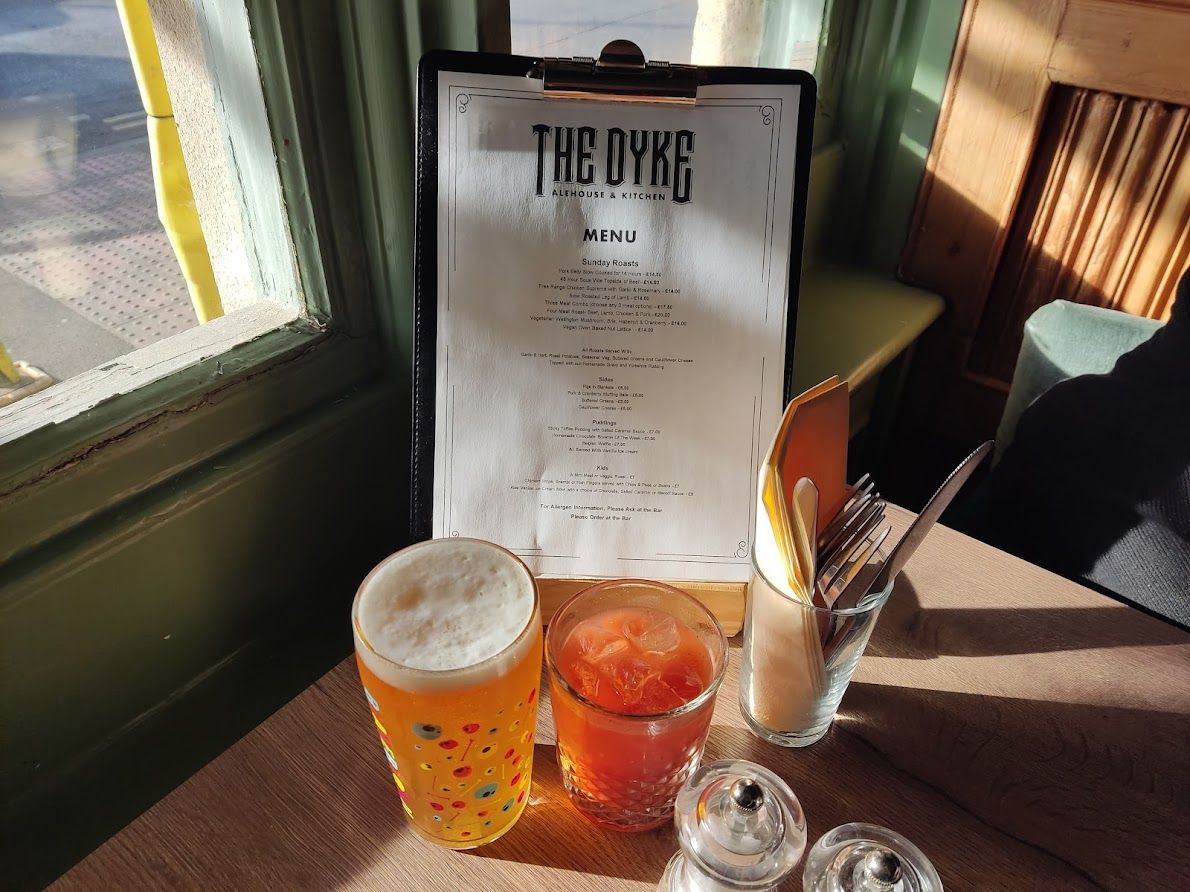 We arrived at about 1.30pm after walking our pooch at the adjacent Dyke Road Park, safe in the knowledge that our early afternoon constitutional meant we could eat as much as we liked. Lucky really, because the portions were huge.
Roast basics, elevated
After umming and arring, my meat-eating companion chose the 14-hour slow-cooked pork belly over the 48-hour sous vide topside of beef. The menu offers a three-meat or even a four-meat roast, inviting diners to select their preferred combination of pork, beef, chicken, and lamb, but he decided to keep it classic.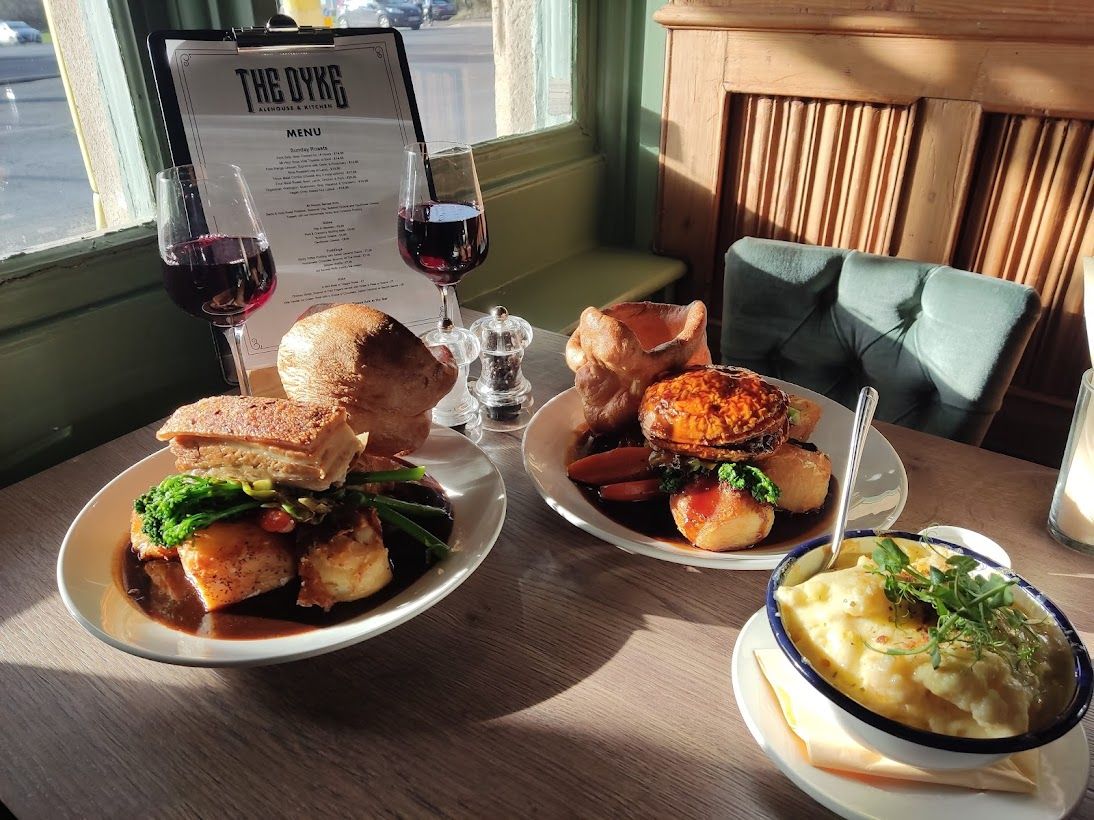 I plumped for the mushroom, brie, hazelnut, and cranberry Wellington over the vegan oven-baked nut roast. As the often-sole vegetarian on a Sunday funday outing, it was a happily novel experience to have a choice of roasts. Usually, it's a take it or leave it kind of affair.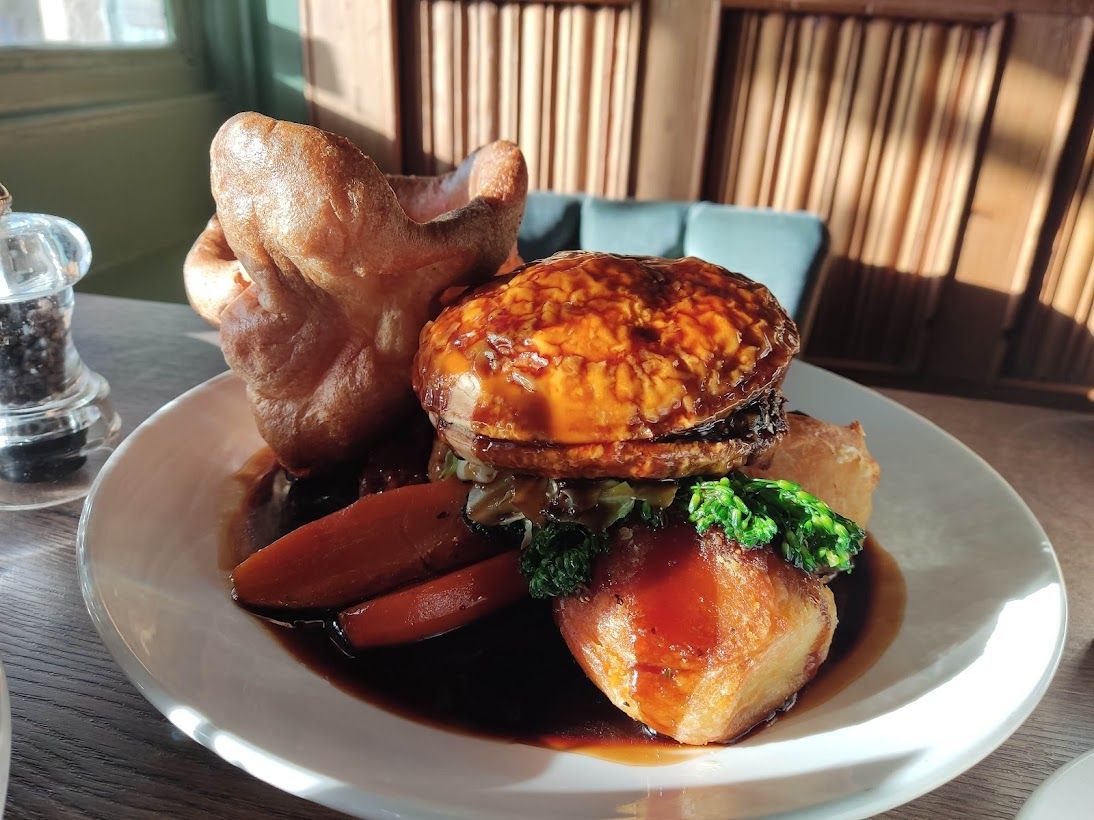 For me, the impossibly large yorkie puds were the star of the show. They towered from the plate, just daring us to crunch them down into the puddle of glistening gravy underneath. The garlic and herb roasties were just as they should be: crispy on the outside, fluffy on the inside, and perfectly seasoned. So far, so good.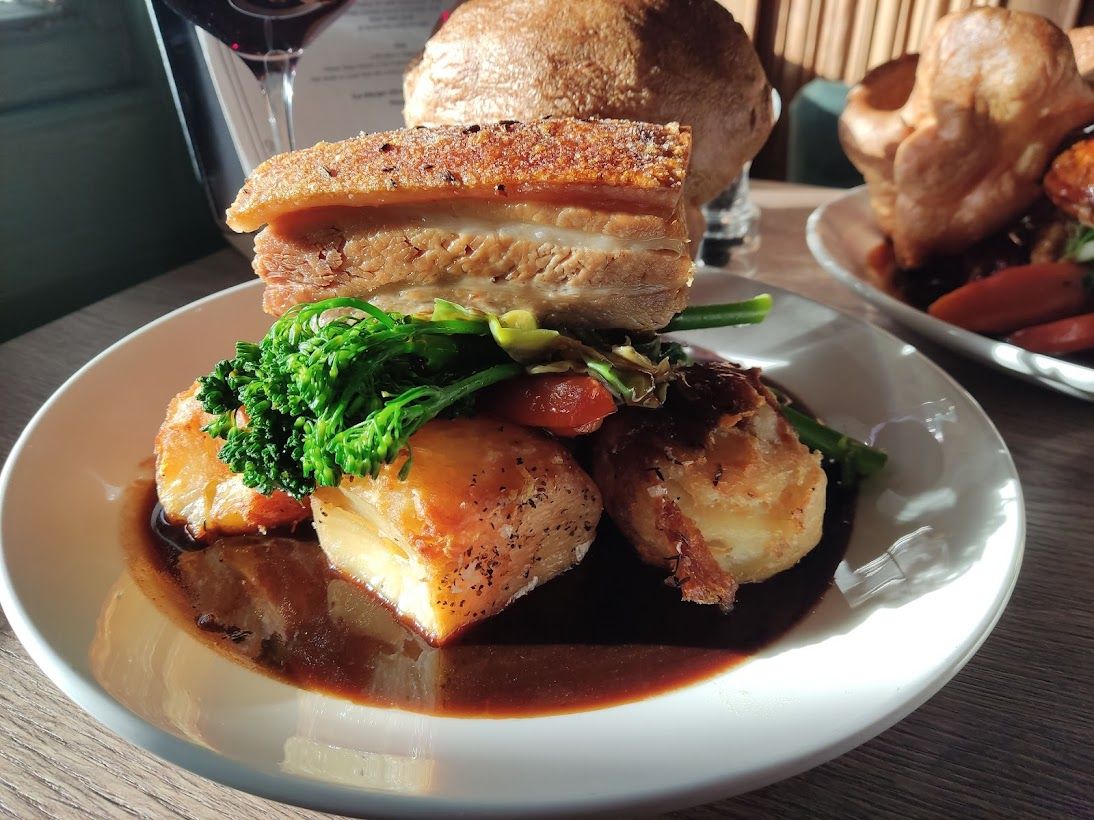 The pork belly was melt-in-the-mouth soft and juicy and topped with fennel seed-peppered crackling that picked out the delicate aniseed flavour in the meat gravy. Veggie Wellingtons often turn to mush when served with a roast, but the golden, buttery pastry soaked up just enough of the silky gravy to keep its integrity and protect its well-balanced filling from disaster.
All roasts are served with seasonal veg and buttered greens, as well as – in a break from current Brighton convention – cauliflower cheese as standard on meat and veggie options. Of course, we ordered an extra portion, just to be on the safe side, and it was so deeply cheesy that I almost cried when I couldn't finish it.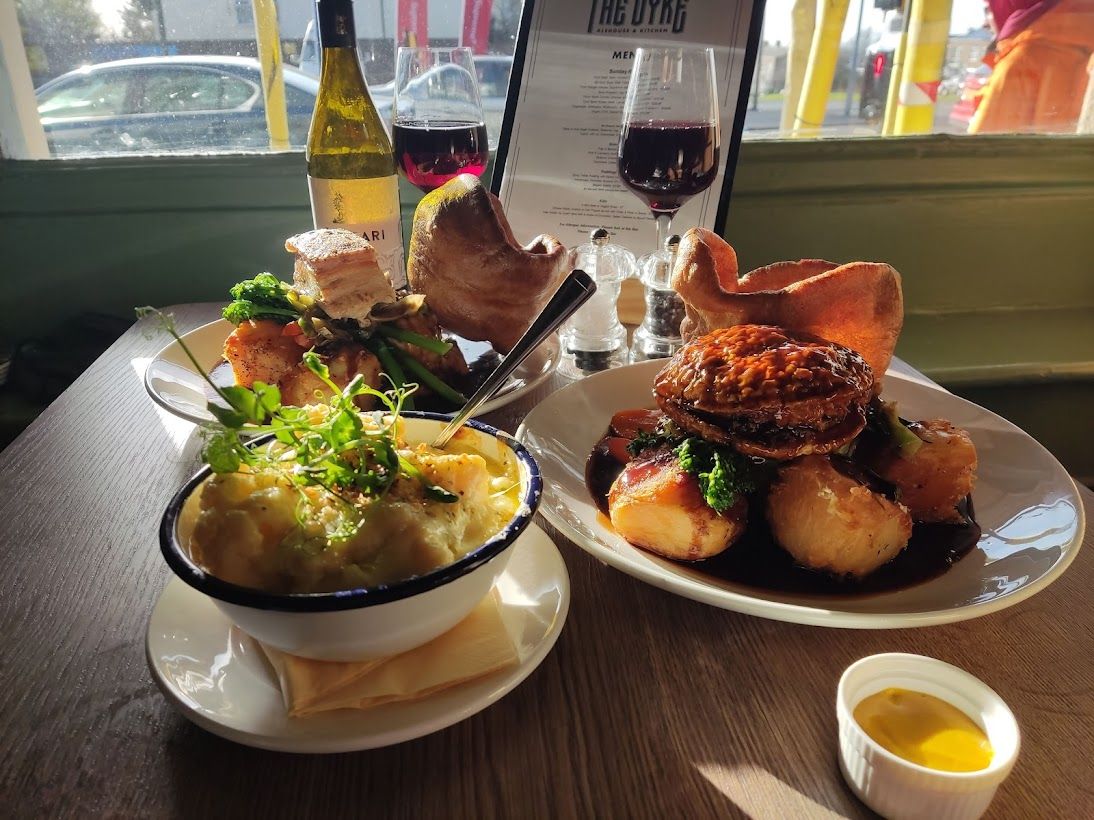 Just desserts
I am a grown up so, despite not eating all my dinner, I still ordered dessert.
There's a tradition in my family to "out waffle" each other – it involves ordering the Belgian treat then sending each other pictures to gloat on our good fortune. The Dyke's contribution to this rivalry was swimming in thick, luscious chocolate sauce, and served with fresh strawberries. I think I might finally have won the waffle wars.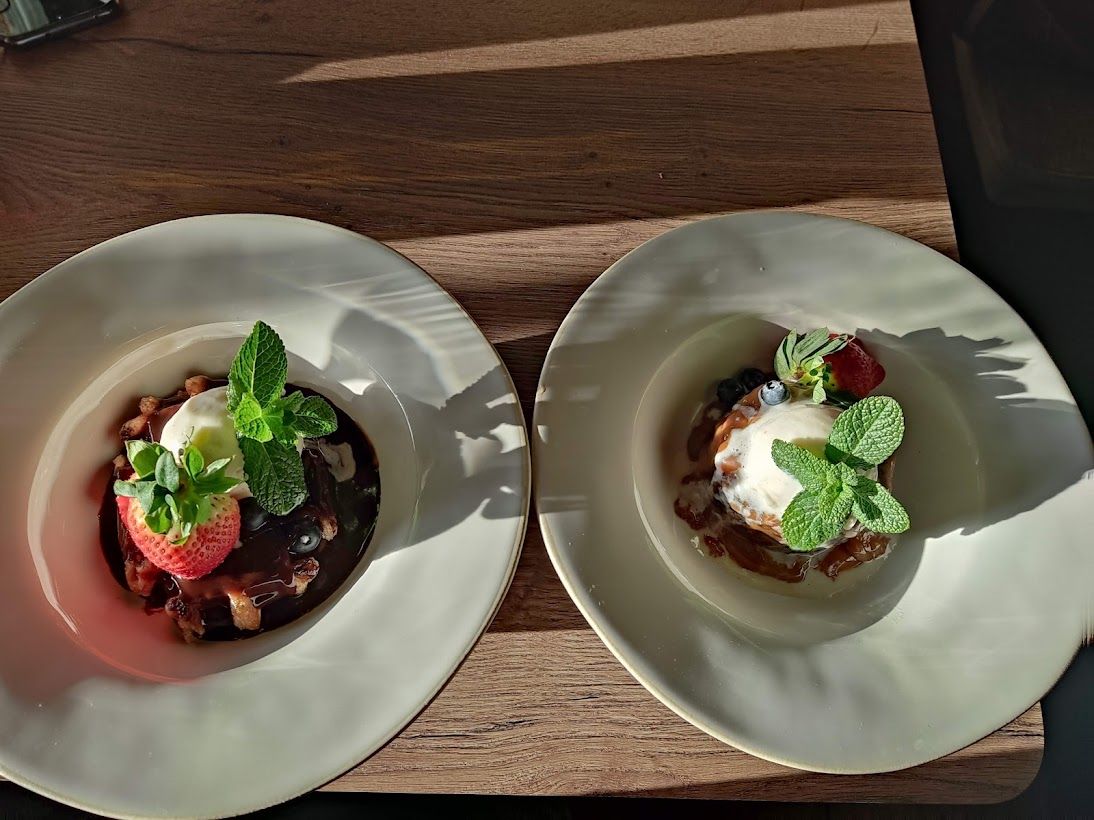 I also managed to steal a little of my plus one's sticky toffee pudding with salted caramel sauce. Don't get me wrong, it was great. But it wasn't a waffle.
Wine and no regrets
All this was washed down with a bottle of soft, smooth, and fruity Calusari Pinot Noir, as recommended by the friendly and helpful bar staff. And then it was time to roll ourselves back through the park and home to the waiting sofa. It was Sunday after all.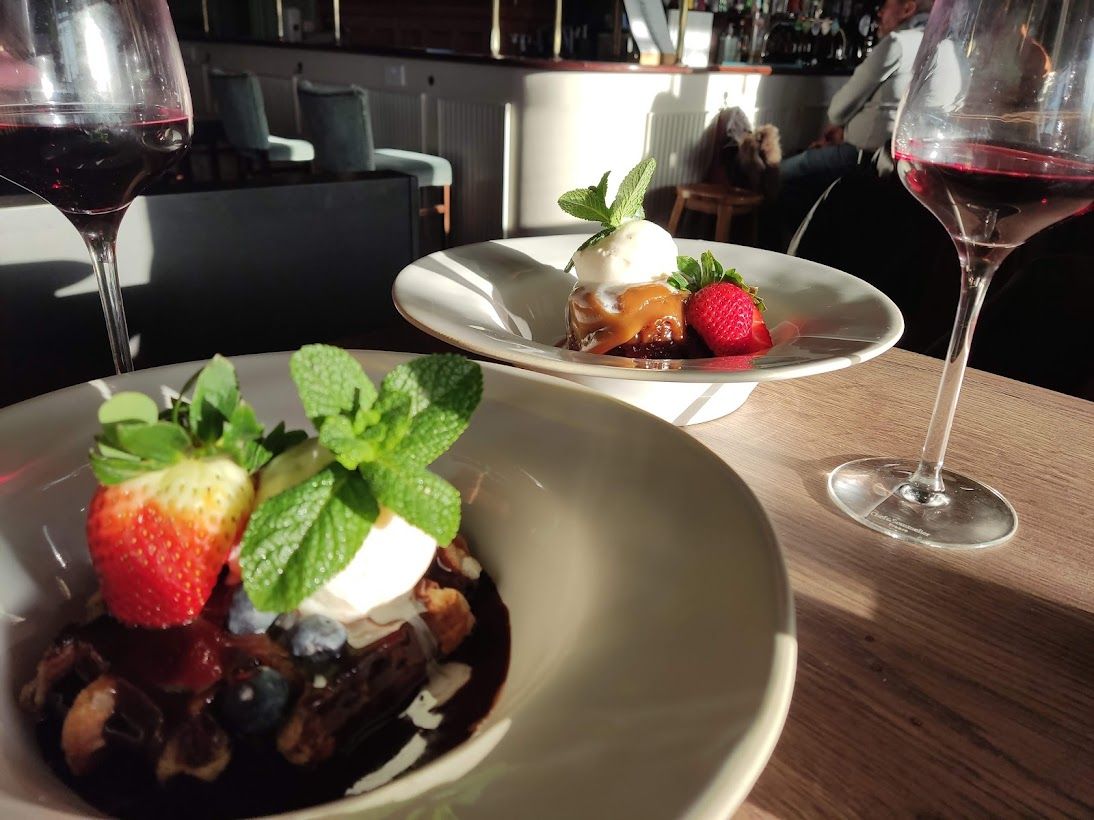 The Dyke Alehouse and Kitchen offers high-end food in chilled out surroundings, and I'd recommend it to anyone. My only regret is eating breakfast that day. Because if I hadn't, I would have licked the plates.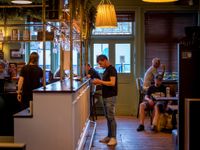 Want to know more about The Dyke Alehouse and Kitchen?
Find Out More