The Cleveland Arms
Welcoming folk of the Preston Park area and beyond, The Cleveland Arms is the definition of a community pub. The venue itself has been recently refurbished into a modern and light but cosy and welcoming space, overlooking the beautiful green space of Blakers Park.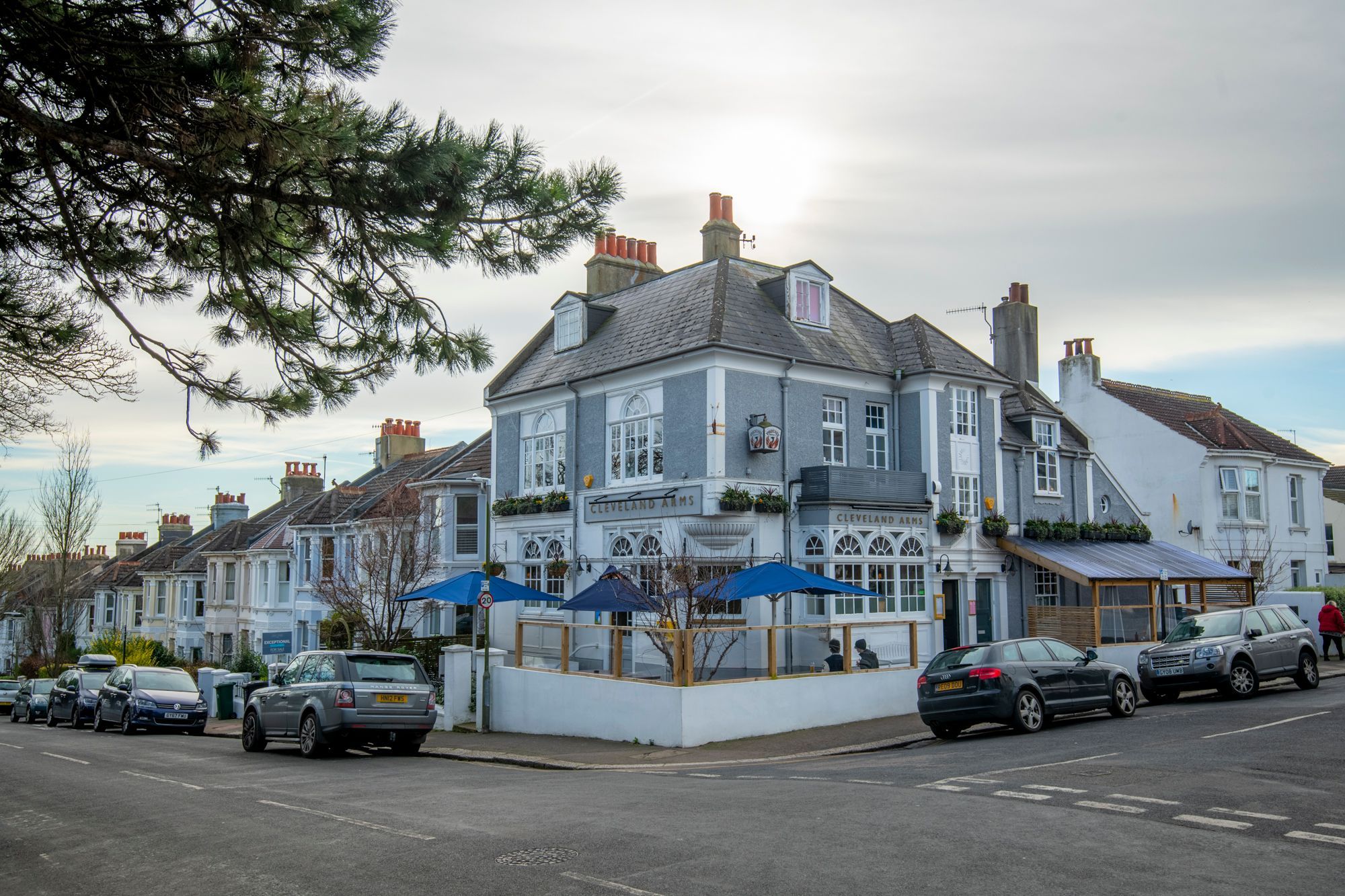 Torsten tries takeout
 'Grammable Sunday Best Bites from The Cleveland Arms
The Cleveland Arms' takeaway roast is slapped with an 'award winning' badge and we can see why: these are Sunday bests like your mum used to make 'em. That is, if she was an accomplished chef with a penchant for ample portions and a passion for palate pleasers.
The smorgasbord of items making up each roast come in cute containers topped with the pub's logo and a clue to its contents. Unpacking and plating up is pure joy – instant, glorious food without the hours of prep or post-grub washing up.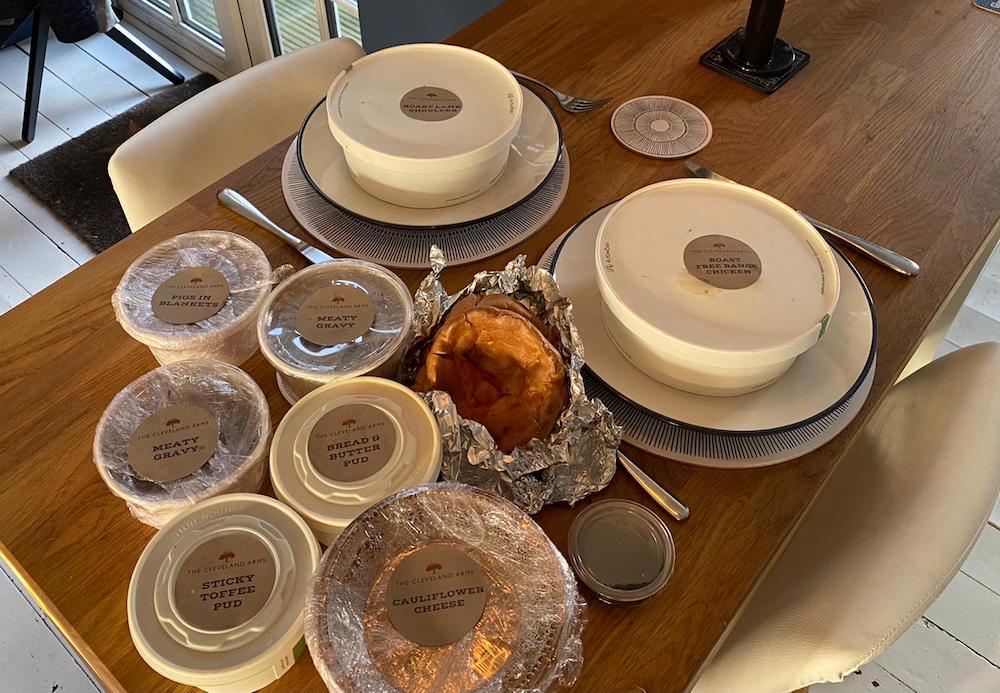 We plumped for the chicken, and the lamb – vegetarian, vegan and gluten-free options are available – and both were a triumph. Quite how they keep the meat so flavourful and moist is anyone's guess, but it works. The generous hunk of Slow Roast South Downs Lamb Shoulder is tender to the point of melt. The Free-Range Chicken Supreme offers the scrumptious mix of crispy skin and succulent meat, and certainly enough to satisfy most appetites.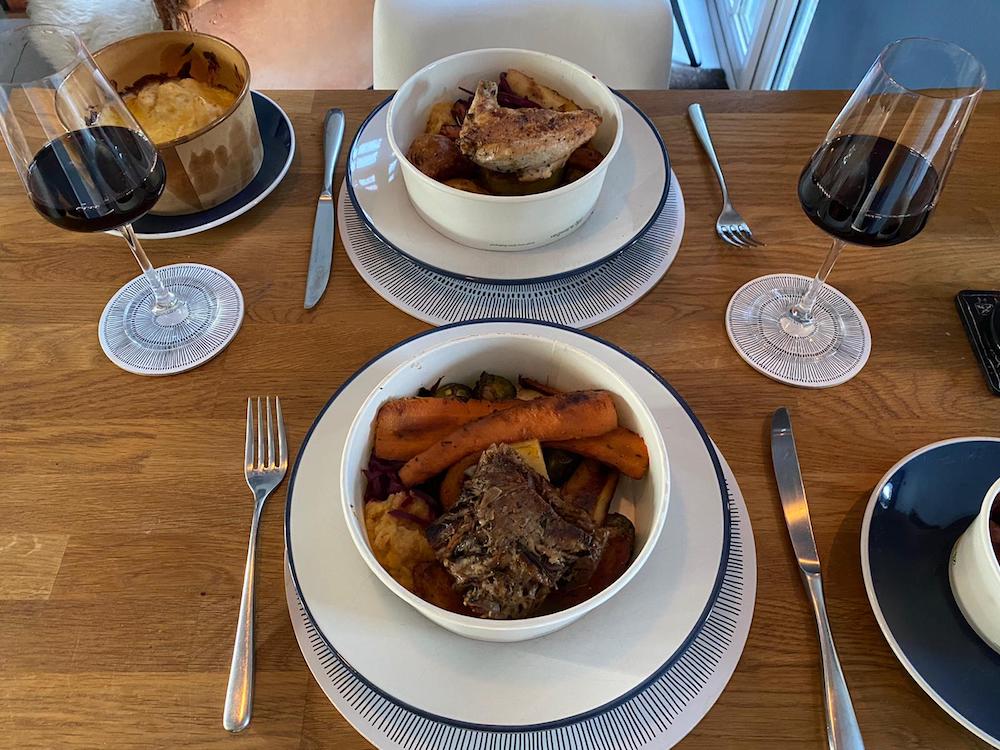 All roasts are served with seasonal veggies, roast potatoes (score! Crispy on the outside and fluffy in the middle), lashings of gravy and a hand-sized Yorkshire. But there are sides, too. The Cauliflower Cheese is an al dente dream, swimming in rich and creamy sauce; the adultsized Pigs in Blankets are a post-Christmas treat for the 'buds.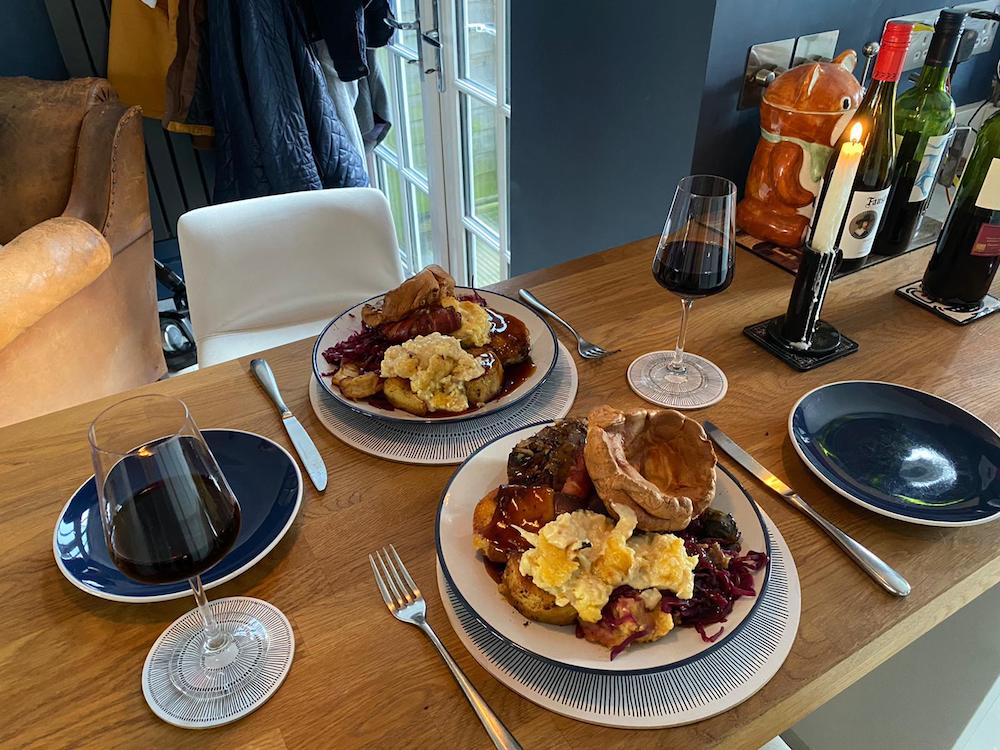 And if you have room, the three-option dessert menu harks back to traditional English pudnostalgia: Sticky Toffee Pudding, Bread & Butter Pudding, and Profiteroles. We sampled the first two, served with toffee sauce, and custard, respectively. This is unadulterated glee in a bowl, and what Sundays are made for: moist, comforting, delicious. Not a crumb remained.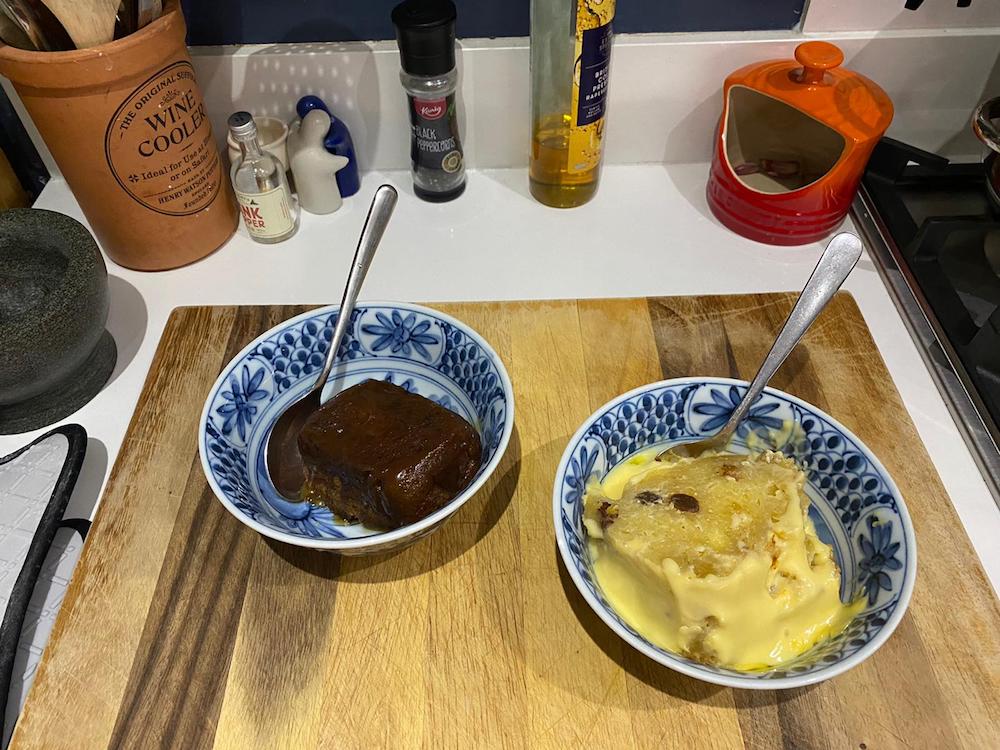 You've got to hand it to The Cleveland Arms' team. In a time of crisis for hospitality, they've conjured a winning combination of top-notch pub grub that delivers delicious. From the packaging to the array of sides goodies, to the perfectly cooked meats to the much-needed comfort-inducing tasty puds (we all need a food hug right now) their passion and focus is clear. Just make sure you save space for it all – it's worth skipping a Sunday morning fry-up for.
Available via Deliveroo, The Cleveland Arms Cellar & Kitchen or call them on 01273 502396 to collect.
Friendly welcome guaranteed.
The Cleveland Arms is an independent pub that has been family-run for over 30 years. Current owners Jamie and Sarah Davies have a long history in hospitality, in particular, pub and restaurant managing, and this is very obvious when visiting The Cleveland Arms. The team, both behind the bar and in the kitchen promise a friendly and welcoming visit and attentive service.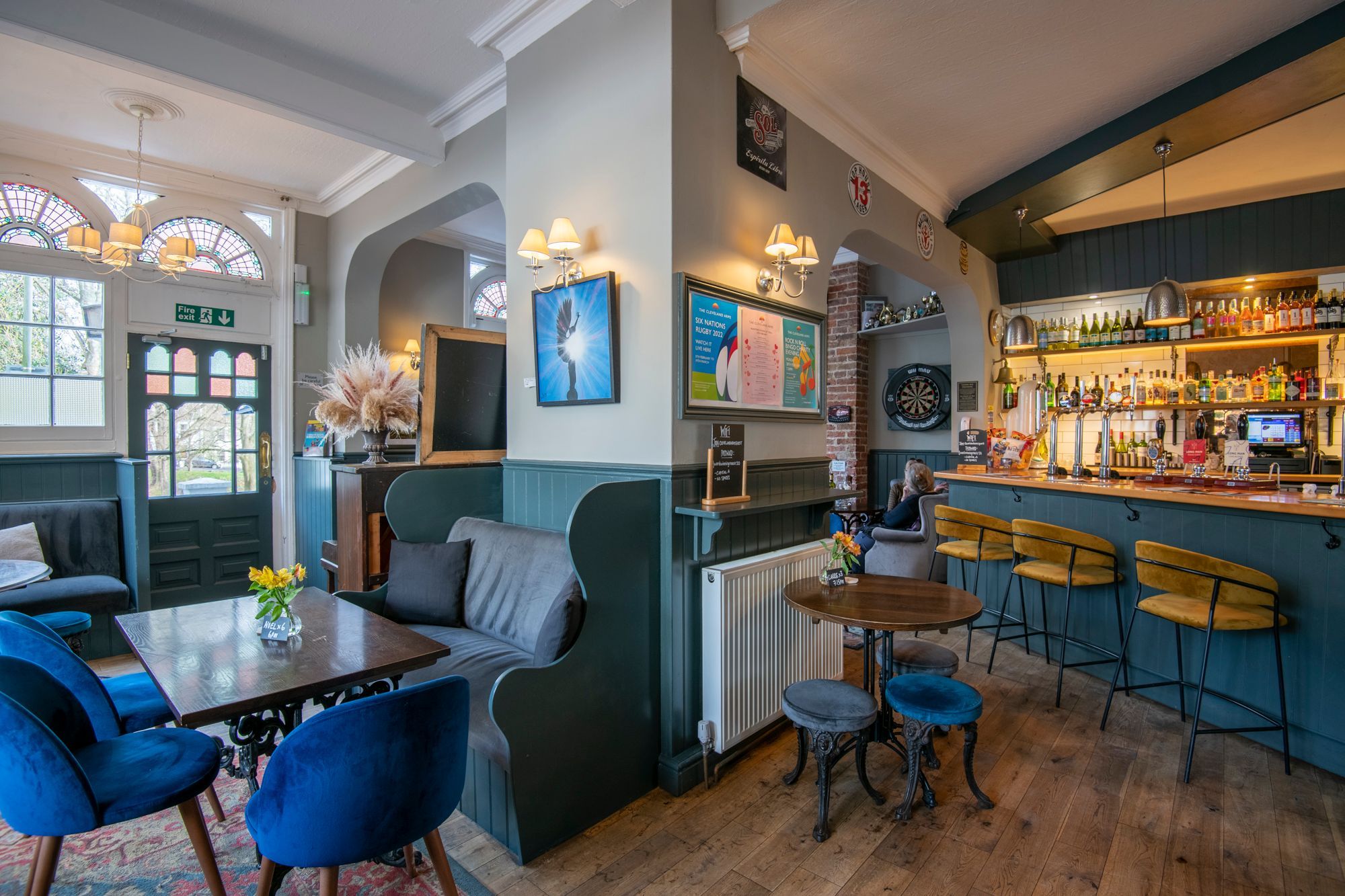 Bartley's Kitchen
Chef Phil Bartley has curated a carefully thought through menu. Locality is central to the menu, both in sourcing ingredients and in crafting it to reflect the neighbourhood. Classic pub dishes such as line-caught battered cod and chips sits alongside a vegan wild mushroom ragu. The menu at The Cleveland Arms is seasonal ensuring dishes are full of the freshest of flavours and creating a menu that is reflective of how you want to eat for the time of year.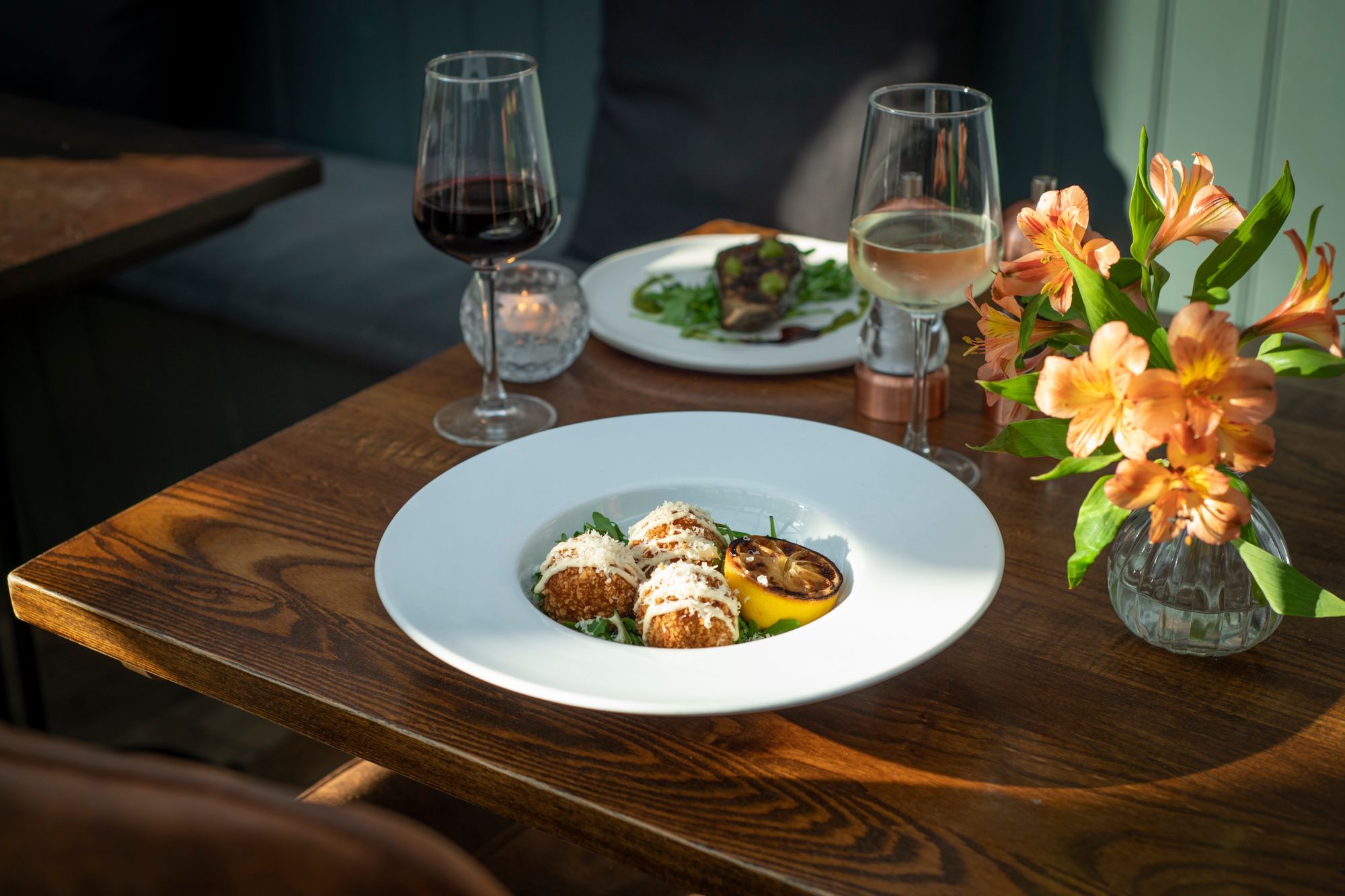 Small Plates.
If you're not stopping for a full meal, The Cleveland Arms serves a selection of small plates and bar food that is as well considered as the main menu. Here you can enjoy creative twists on classics such as salt and pepper chicken wings with Barkham Blue cheese dip, or local chorizo and bean stew with focaccia.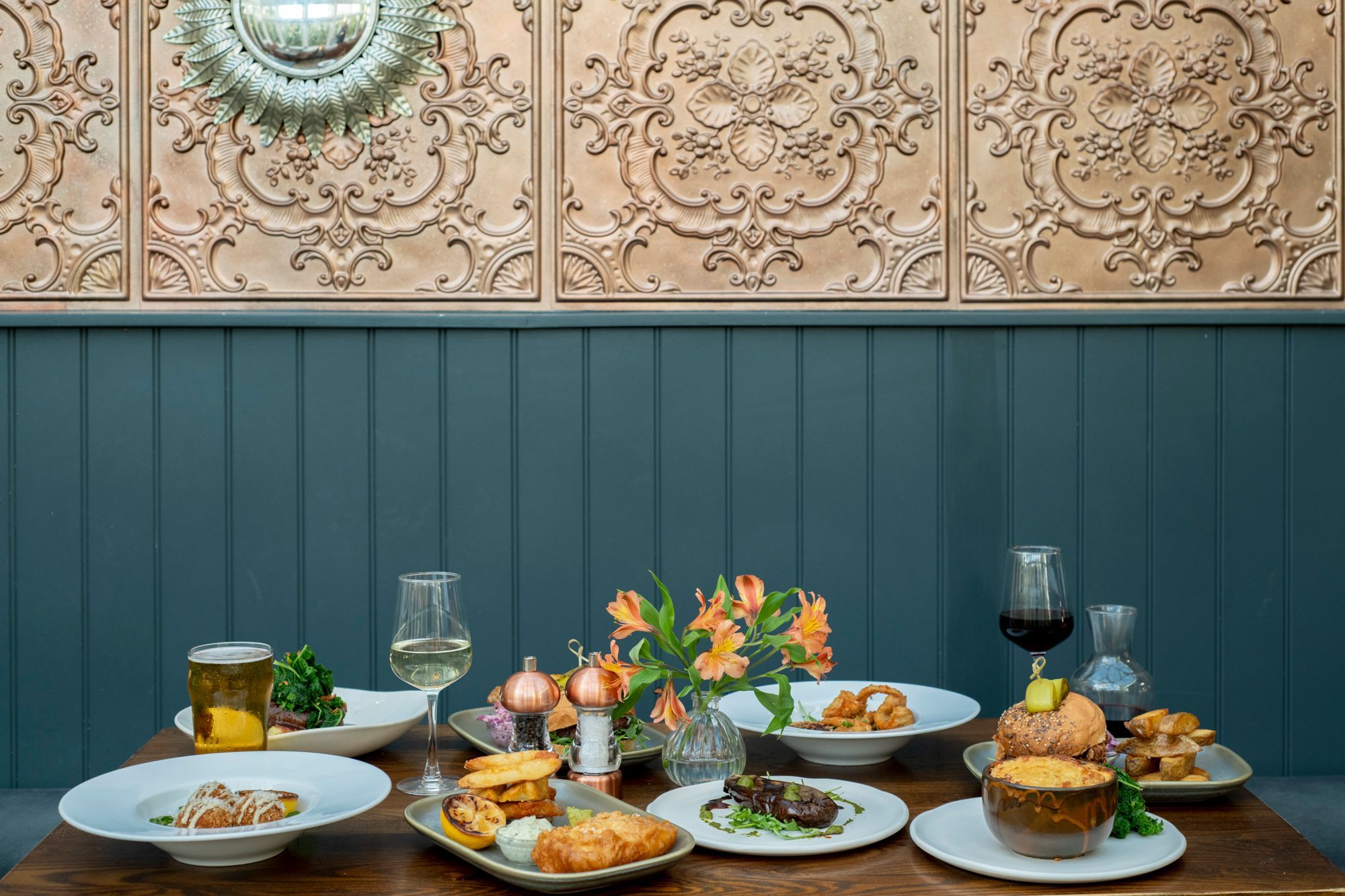 If you're stopping by for a few drinks with friends you can easily construct a small sharing meal that is a delicious talking point in itself. With The Great British Charcuterie stocking the charcuterie platter you can be guaranteed of the best quality in modern British charcuterie and cheeses. There's even a vegan cheeseboard because this is Brighton after all.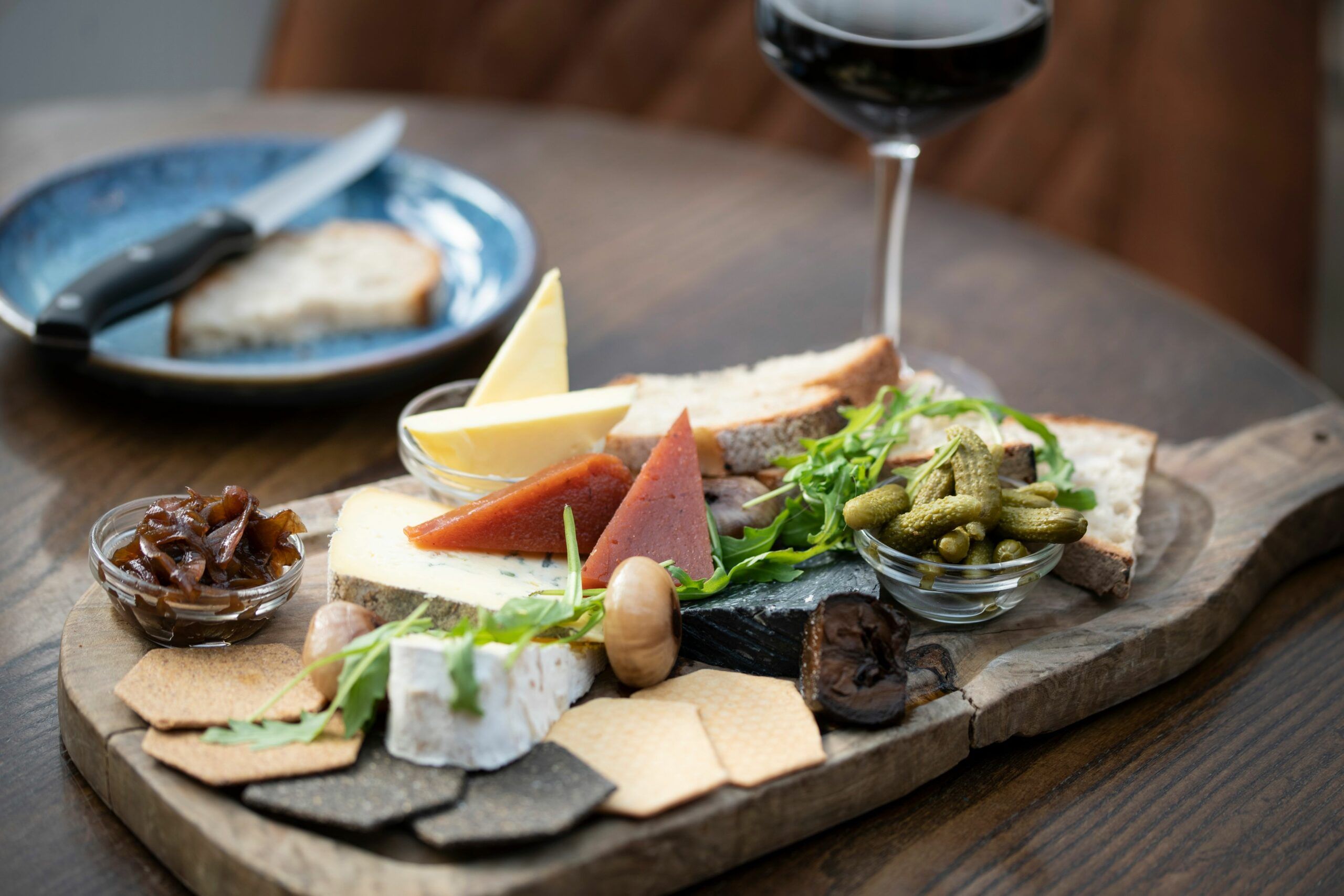 Good food kids.
The children's menu at The Cleveland Arms is full of things you know they'll like, and because it's all homemade, you know it's full of the things you'll like too; like fresh quality ingredients. Here you can find free-range chicken nuggets or sausages from local family butcher Barfield's, and again there's a vegan option for kids growing up green.
Inticing offers.
A weekday set lunch menu is available Monday – Friday between 12 – 3 pm with select dishes from the main menu available as two courses for £12, or three for £15. Pulled ham hock with fried egg, chips and parsley sauce followed by salted caramel and banana trifle makes for a thoroughly enjoyable, and affordable, humpday treat. Thursday evenings make for a good night off from the kitchen with two mains for £20. While you are there, and since it's nearly Friday, why not take them up on there other Thursday offer of two cocktails for £12?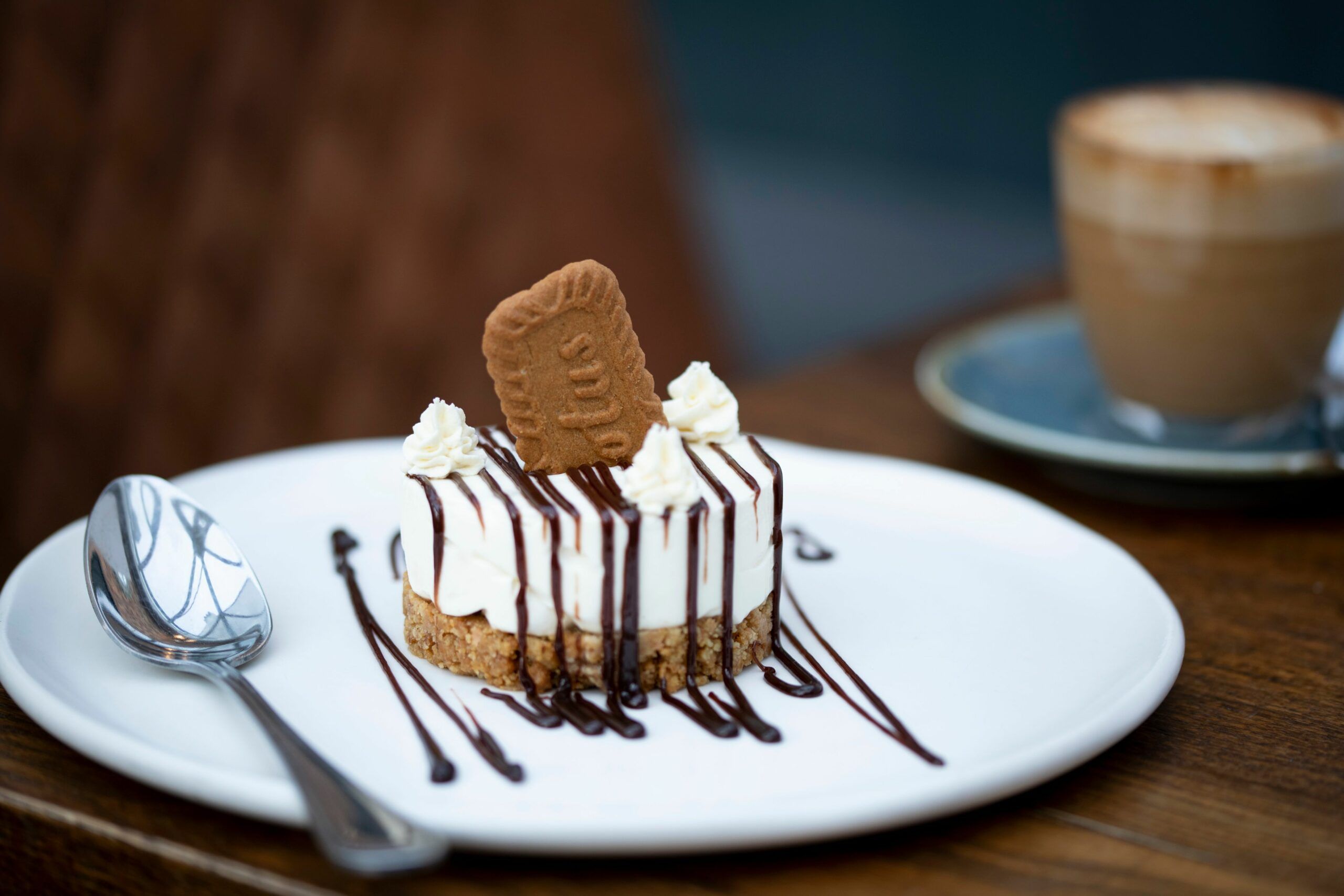 Sunday Lunch – Award-winning in 2019
Every good food pub needs a good Sunday lunch and The Cleveland Arms doesn't disappoint. Phil Bartley knows roasts like nobody else and has refined and perfected his offering. Crispy roast potatoes, lashings of rich gravy, fresh seasonal veg and the main event using the most local and highest quality meat is guaranteed. Naturally, there is also a vegan roast option too.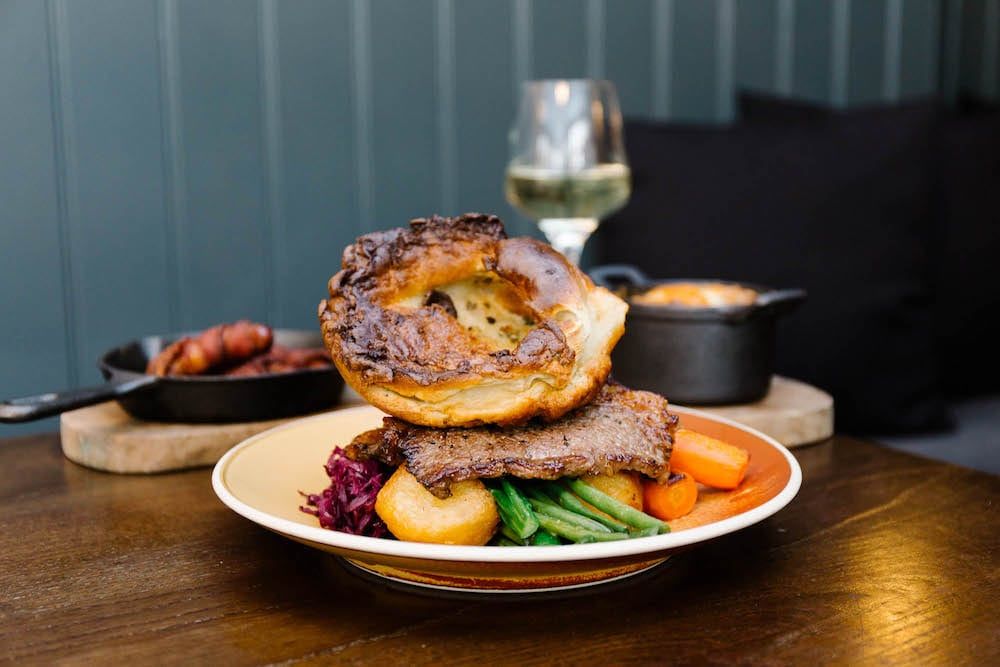 Combine the fantastic food offering with the friendly team and broad, well-considered drinks menu and you have a destination that should manage to satisfy everyone. The roasts here have also recently won in Knorr's 'Great British Roast Dinner' category, a massive achievement for the team at The Cleveland Arms.