A Unique Pub Experience
The West Hill Tavern in Brighton is not your average pub; it's a vibrant establishment that caters to a diverse crowd. Whether you're seeking a Sunday roast, a lively Saturday night out, or a unique pizza experience, this tavern has you covered. With its friendly staff, captivating decor, and a menu that leaves you wondering how many visits you will need to try everything, it's a venue that deserves a place on your must-visit list.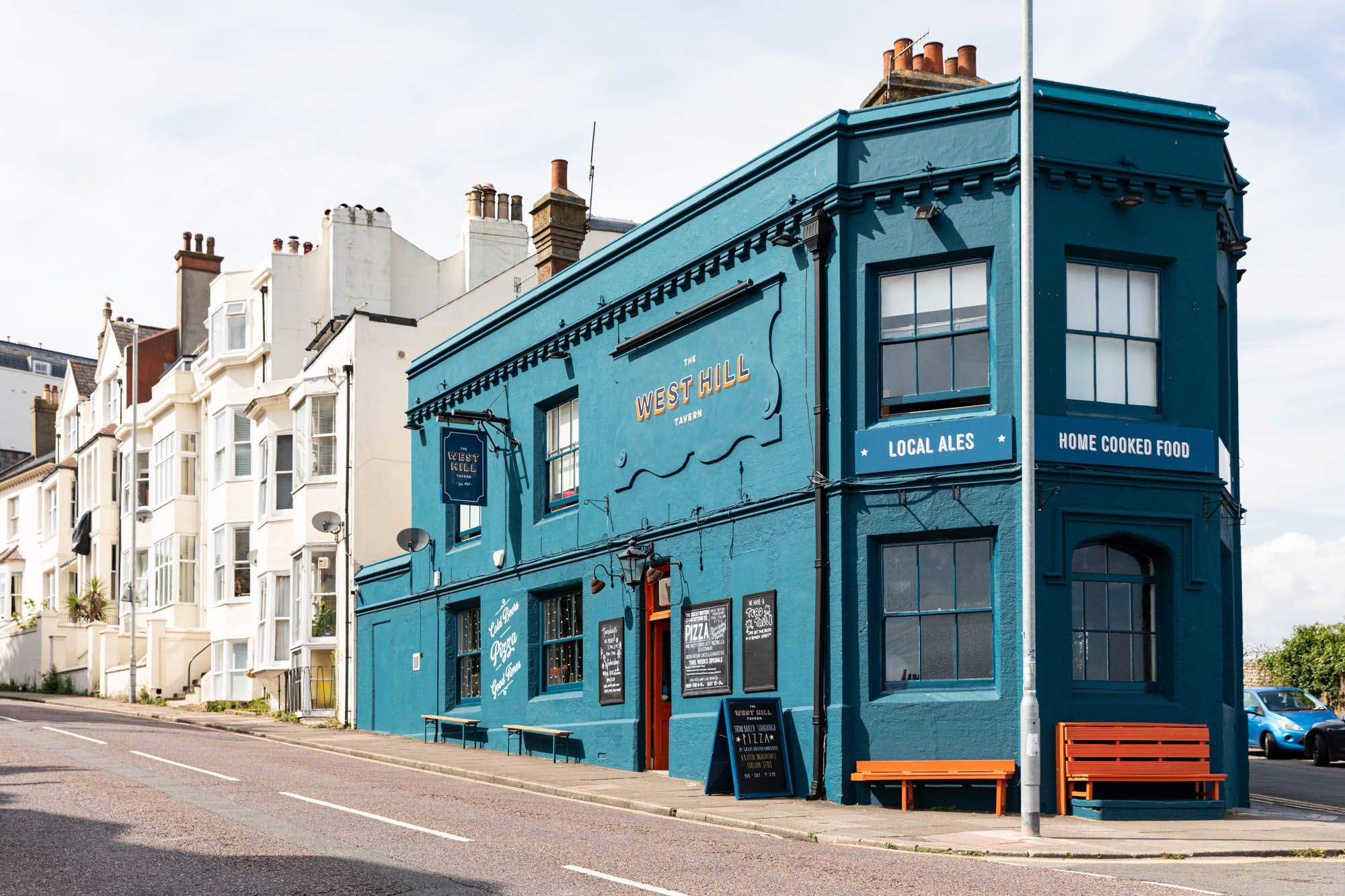 Nestled atop the city, and mere minutes from Brighton Station, the West Hill Tavern stands as a striking blue beacon on the brow of a hill. This charming pub is perfectly situated to cater to the residents of Seven Dials and adventurous tourists will walk up the hill, instead of gravitating down to the beach. With its delectable roasts, top-notch pizzas and bustling Saturday nights, the West Hill Tavern has carved out a well-deserved reputation.
Eclectic Decor and Inviting Ambiance
On Saturday nights, the West Hill Tavern transforms into a lively hub for socialising and entertainment. It's a fantastic spot for those looking to enjoy a vibrant atmosphere, delicious drinks, and live DJs spinning tunes that keep the party crowd going late into the night.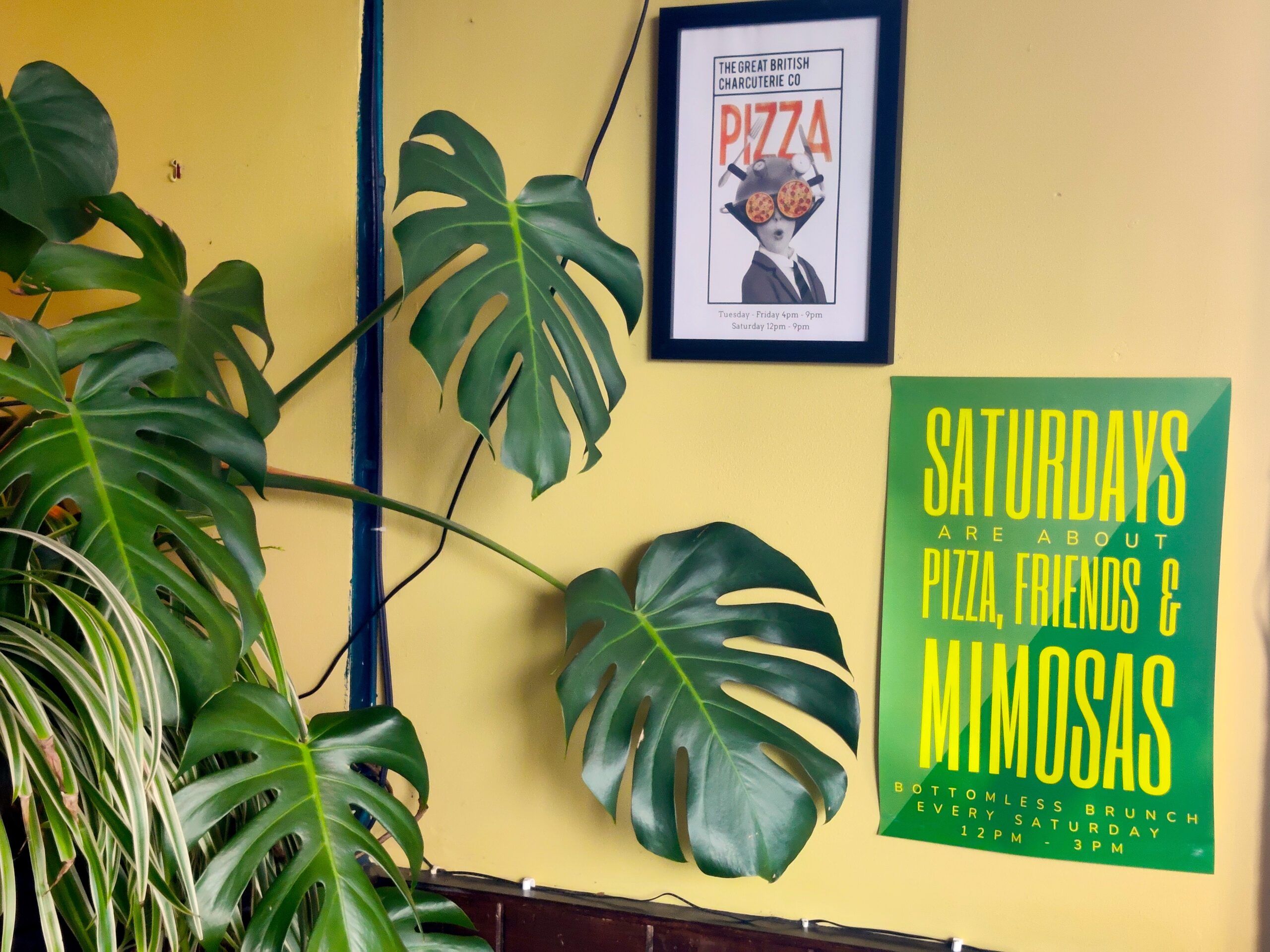 The West Hill Tavern isn't just for night owls; it also caters to families looking for a cosy and welcoming atmosphere with early evenings perfect for families to enjoy quality time together. 
The pub's interior boasts a funky and eclectic decor that sets the stage for a memorable experience. The combination of colours, unique artwork, and comfortable seating creates a fun and inviting environment, regardless of group size. There's a space for everyone, from big groups of friends to date nights.
Pizza Paradise
The West Hill Tavern is particularly known for its outstanding pizzas and it was these that we specifically wanted to try. Their pizza menu offers a wide array of options to satisfy every palate and options for all dietary needs.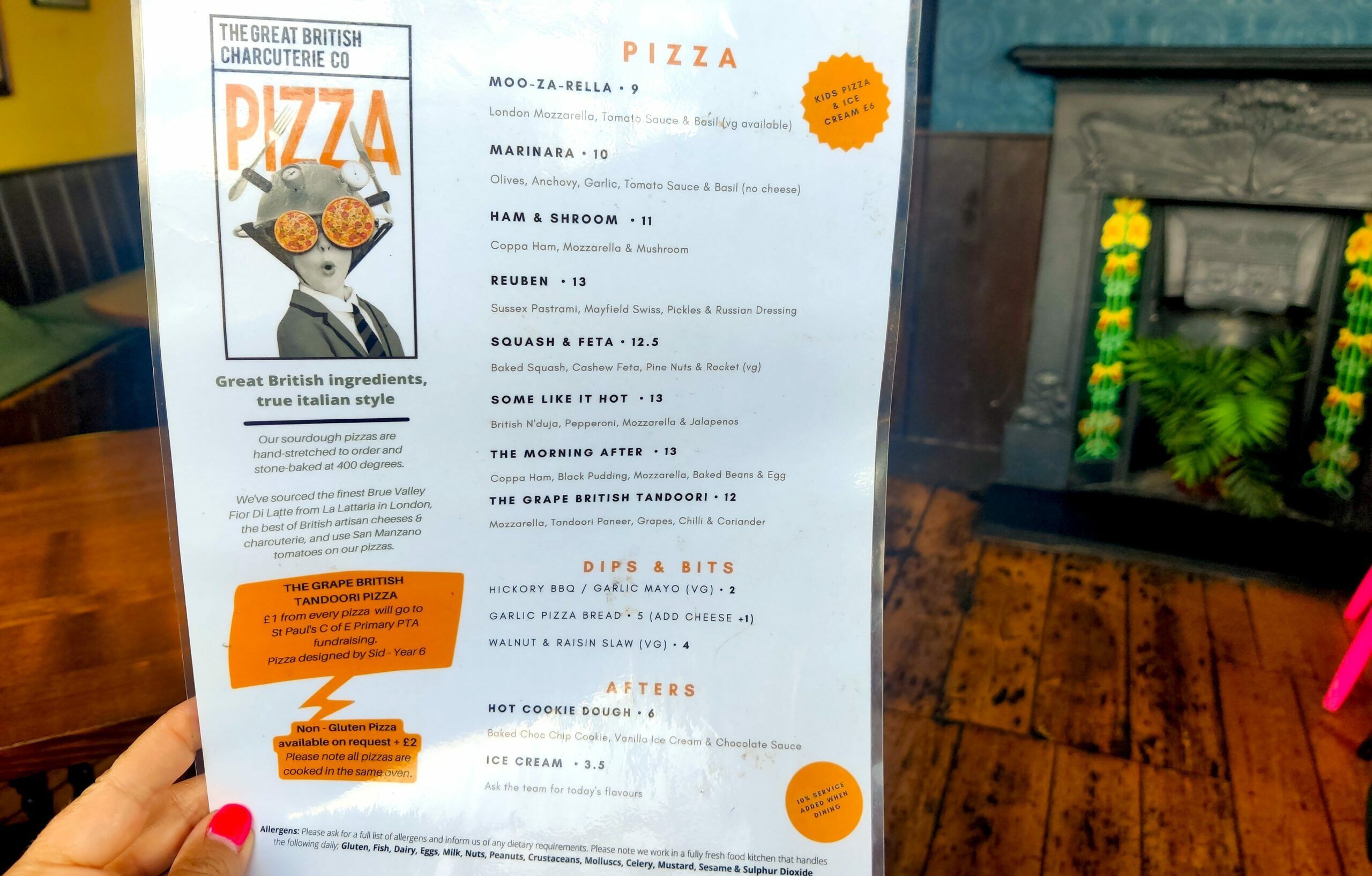 Friendly staff member Maria looked after us for the evening, giving us her recommendation; the Vegan, with squash and cashew feta, which we balanced with a meaty Reuben. We also ordered BBQ and Garlic Mayo dips with a side of coleslaw.
We sat by the window with views across the station, taking in the art and reviewing the menu (we were deciding which pizzas we'd go for next time – after all there are only so many pizzas a girl can eat in one sitting!)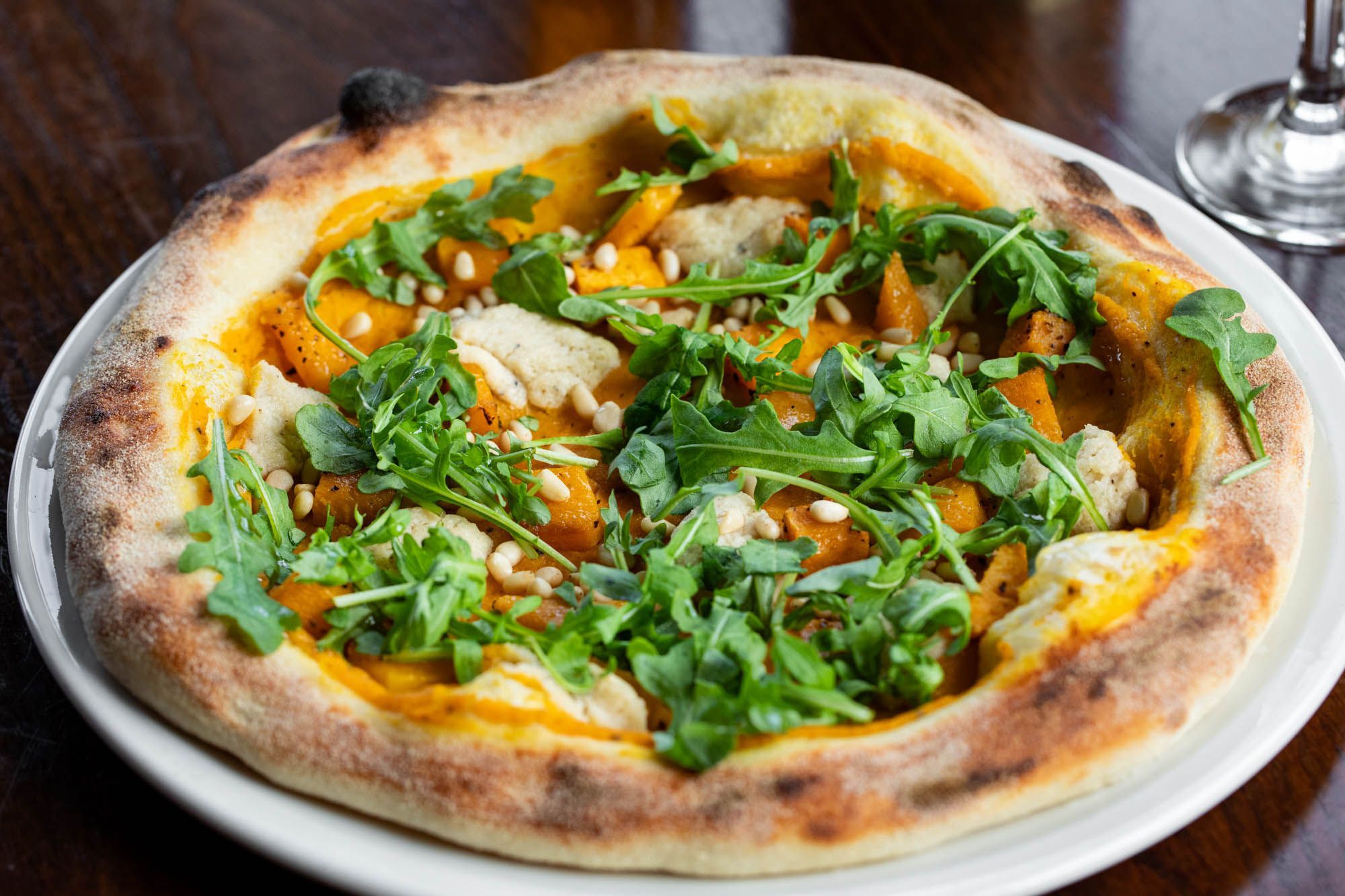 The pizzas arrived with a perfect base – not too thick, not too thin – and looking delicious. We dived straight into the Reuben. I love a gherkin so this is probably my ideal pizza – covered in pickles with a healthy portion of pastrami, a little Swiss cheese with a Russian sauce. It basically tasted like a great burger on a pizza base. Again, my dream pizza!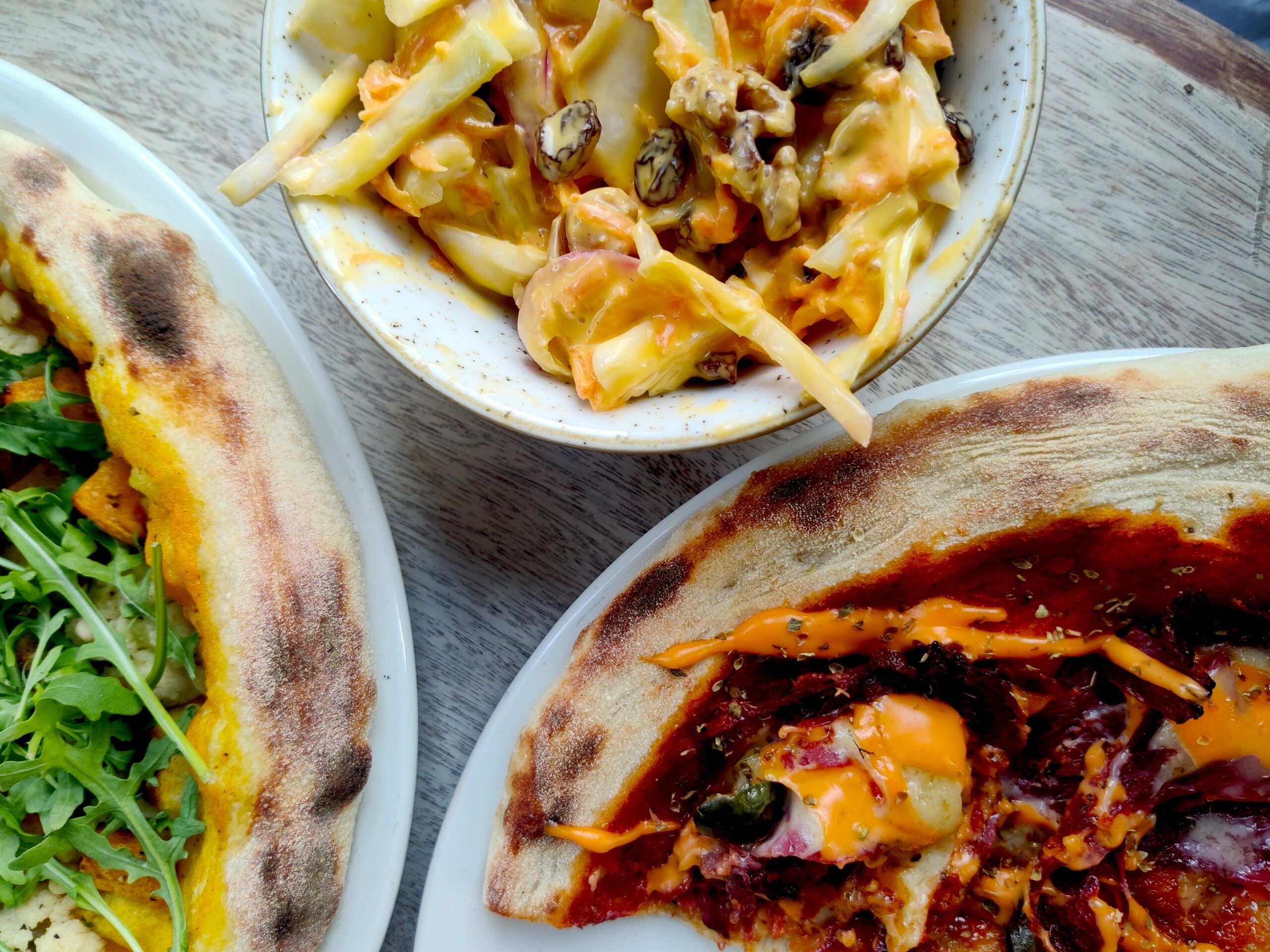 The Vegan was tasty; the cashew feta topping was delicious with rocket and pine nuts. It's a great combo and a good vegan option. On balance, I prefer a more tomato base, but we loved trying something different.
Don't miss out on their coleslaw, which is anything but ordinary. Packed with raisins and walnuts, it adds an earthy and sweet twist to your meal, delivering a satisfying crunch that's sure to win you over.
For the budget-conscious, the West Hill Tavern offers a fantastic deal on Tuesdays—two pizzas for just £14. It's a true bargain that allows you to enjoy delicious pizzas that will fill you up (we were stuffed) without breaking the bank.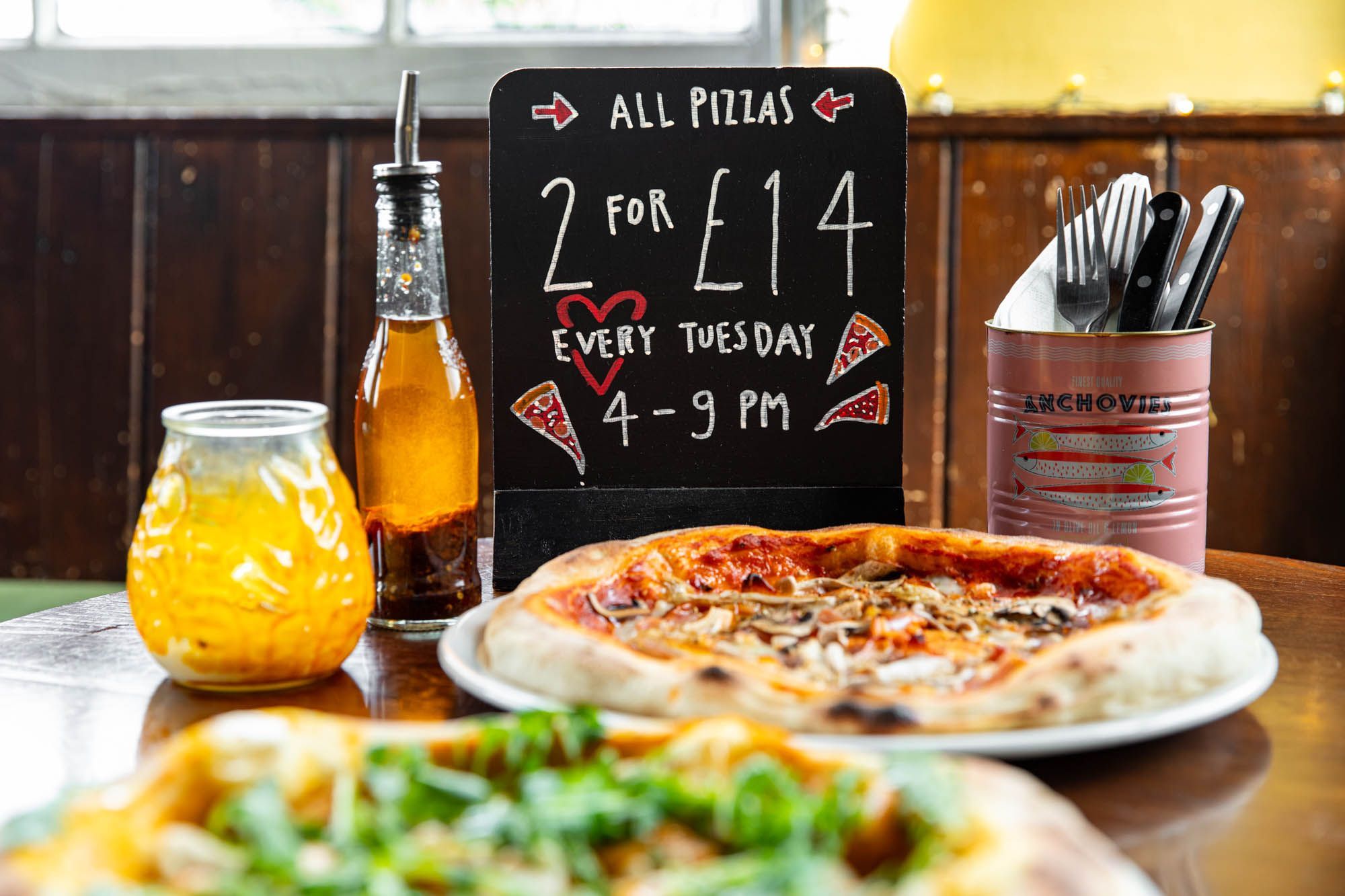 A warm and welcoming atmosphere is only as good as the people who create it. The West Hill Tavern prides itself on its friendly and attentive staff, like Maria who made our dining experience all the more enjoyable with her recommendations and exceptional service.
So, the next time you're near Brighton Station, make your way up to the West Hill Tavern and savour the culinary delights and inviting ambience that awaits you there.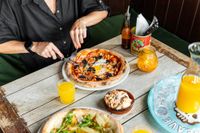 Want to know more about The West Hill Tavern Brighton?
Find Out More