Greek dinner at Nostos.
If you haven't heard of Nostos in Hove, then I'm not sure whether you can call yourself a true Brighton foodie. It's nestled on Holland Road and right on the border between Brighton and Hove, so even those from Hove actually have no excuse not to visit. 
With authentic Greek food dishes of the highest quality and the use of some local ingredients, Nostos stands out as one of the best local Greek restaurants.
Daylight pours in through the large bi-folding doors and the interiors are luminous and contemporary, with a nod to their Greek heritage.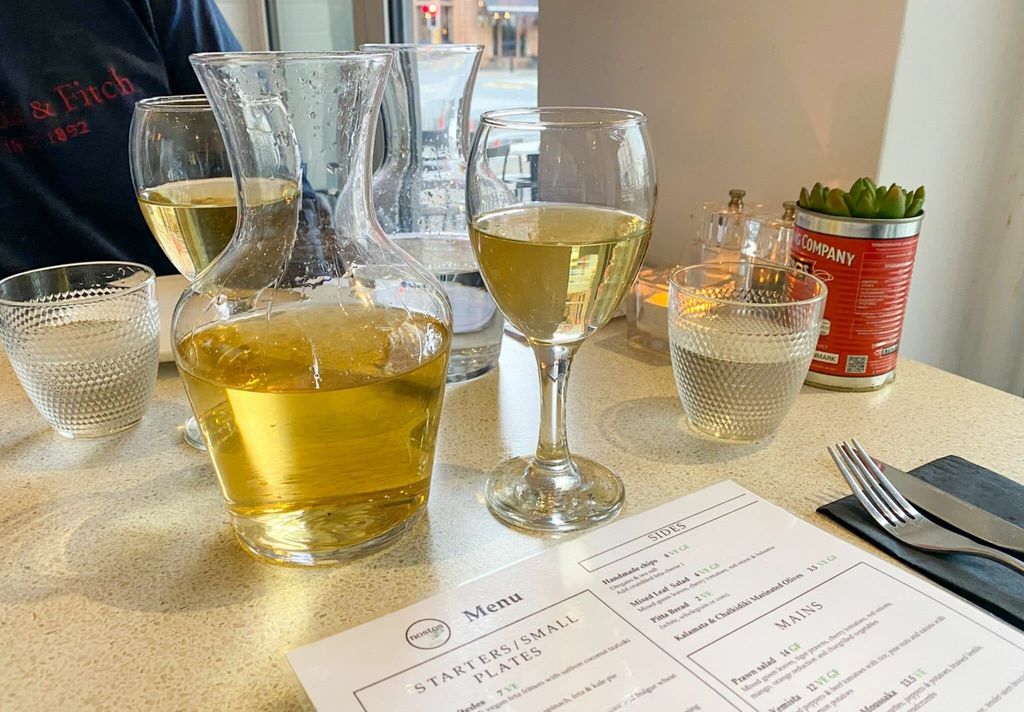 The House Ionos was our wine of choice for the evening, a floral and tropical greek wine to accompany our dishes of choice. We started with the warm pitta, hummus and a drizzle of olive oil which was a delicious introduction to our evening, and accompanied our wine perfectly.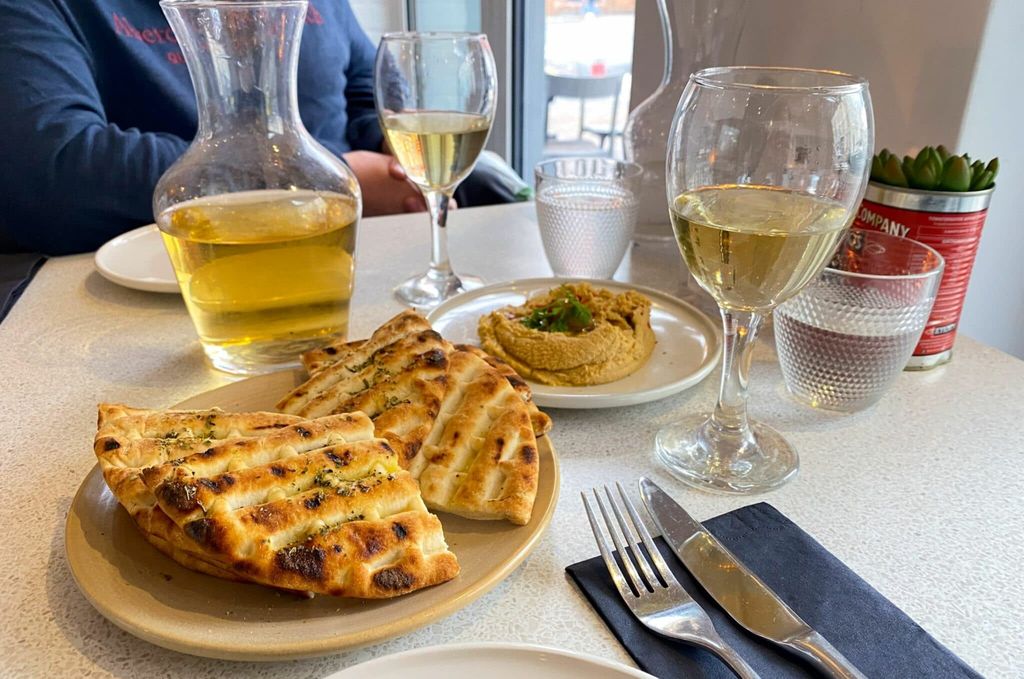 Greek Dinner | Small Plates
Small plates are always my favourite part of a menu and there's certainly a great selection on the Nostos menu. We watched eagerly as they were served around this Hove restaurant, trying to guess what the vibrant plates of food were.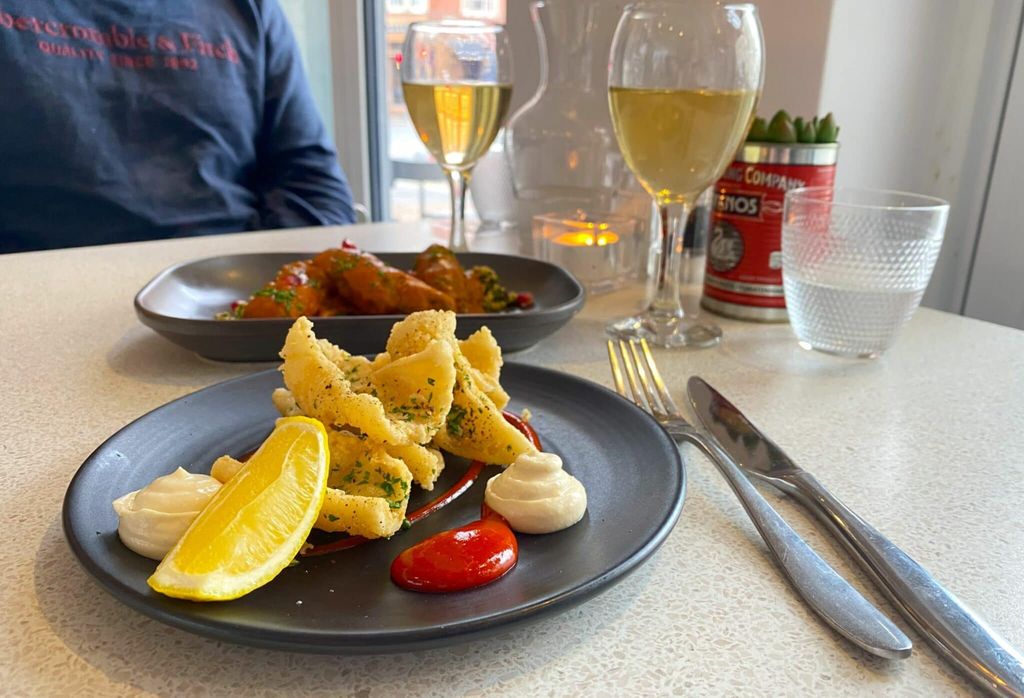 With our eye on some of the mains already, we chose two small plates for starters: Soutzoukakia Smirneika, Spiced lamb, pork and beef meatballs, tomato sauce and bulgur wheat tabbouleh and the Kalamarakia, crispy squid, smoked aioli, chilli chutney. That chilli chutney packed a kick, and was well partnered with the garlic aioli! We mopped up the tomato sauce from the Soutzoukakia Smyrneika with our leftover pita bread.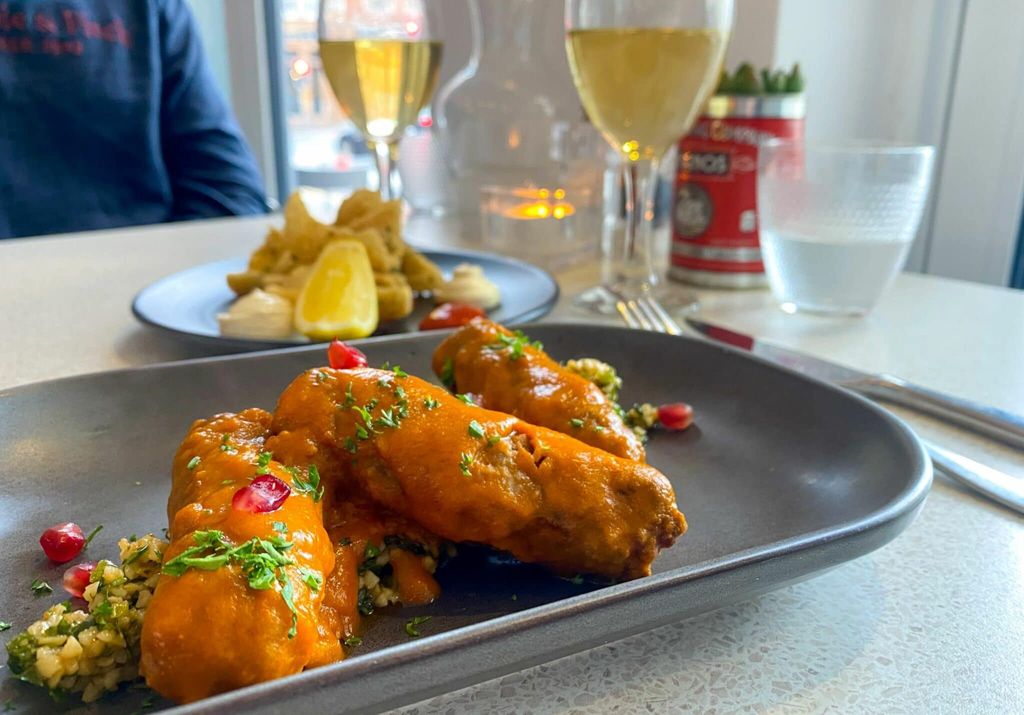 For mains, I had to have Chicken Souvlaki as soon as I saw someone else's served to them, food envy at its finest! The chicken was tender, moist and well seasoned, and came served with salad, tzatziki, roast potatoes and pita bread.
The pitta bread is honestly something else, I wish I could've taken some home with me for the following day!
The meal didn't disappoint.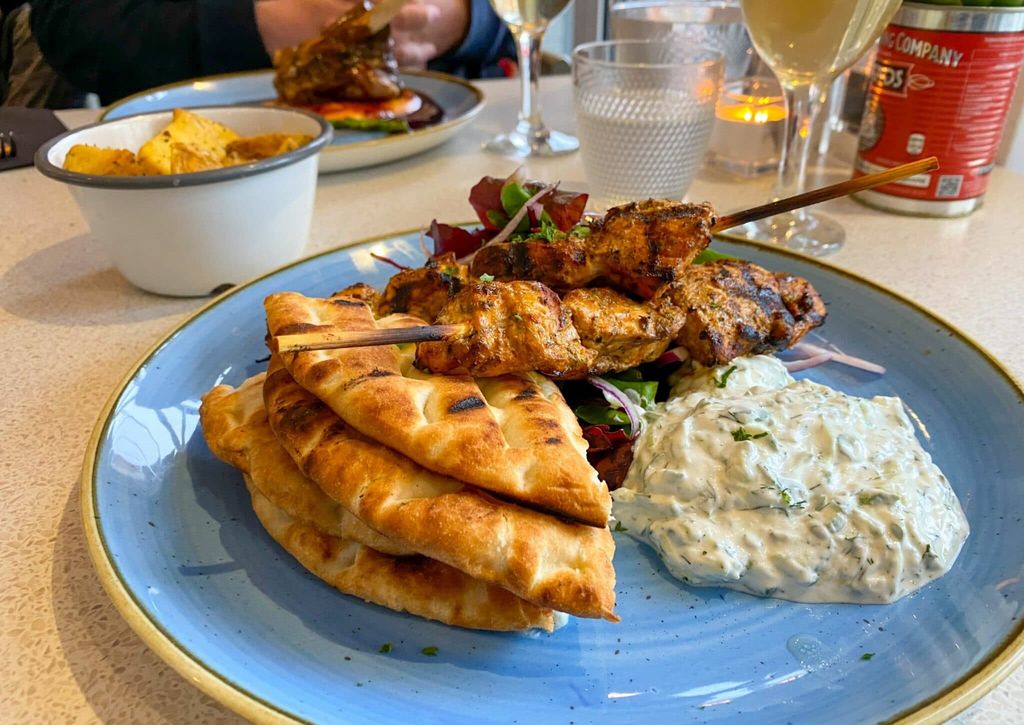 I never thought I would see a lamb shank, also known as Kleftiko, on a Greek menu so we were pleasantly surprised. This felt like a really modern twist on a Greek classic, served with a sweet potato puree, tenderstem broccoli and red wine and rosemary sauce.
The rich sauce coated the lamb, which fell off the bone – I had to steal a mouthful of my partner's meal!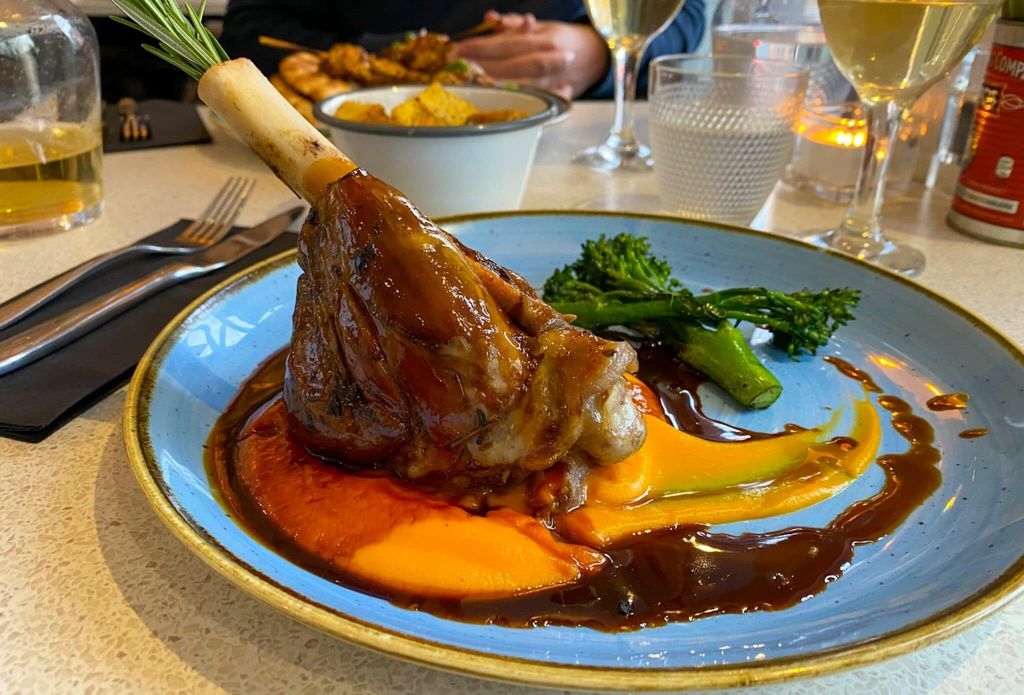 Generous portions meant we were so well fed, we didn't have room for dessert! But it's given us the perfect excuse to go back. I've never tried a Greek dessert, but I've already got my eye on the Portokalopita – an orange pie with chocolate namelaka, swiss meringue and raspberries. And of course, we'll have to return for the rest of the small plates menu.
If you're looking for a warm and welcoming Hove restaurant that has a menu packed full of classics, then Nostos is for you! You can just tell how popular it is with the locals as I've always struggled to get a table in the past. With the current weather, you can also make the most of the outdoor seating and do a spot of people watching!