Arguably the best Greek Food in Brighton and Hove.
Nostos is the kind of place that understands the joy of food – and reminds you that Brighton and Hove has one of the best restaurant scenes in the country.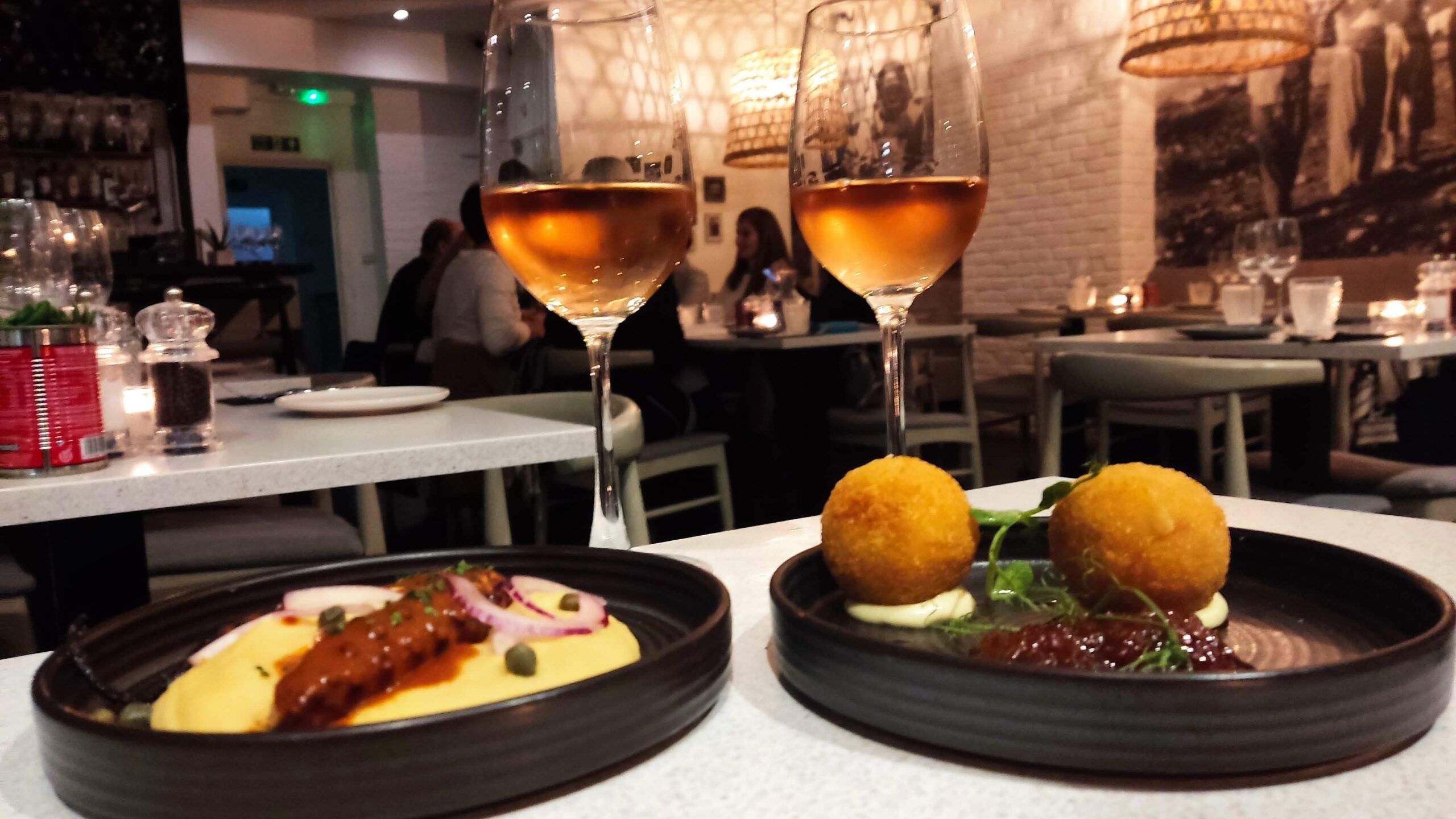 Nestled on the corner of Hove's picturesque Palmeira Square for maximum atmosphere, the eatery serves up "real Greek gastronomy" that really is fit for the gods. Restaurateur Kyriakos and Head Chef Alex, who met in Thessaloniki more than 20 years ago, opened Nostos in 2019, and their shared passion for fine food, wine, and customer experience is obvious.
Delicate fusion of Greek Food
Alex grew up equidistance between Athens and Istanbul, and the influences of both are apparent in Nostos' offerings. The menu features a range of small plates and a selection of signature mains. We left ourselves in Alex's capable hands, and he sent out wave after wave of chef's recommendations, all paired with a suitable wine.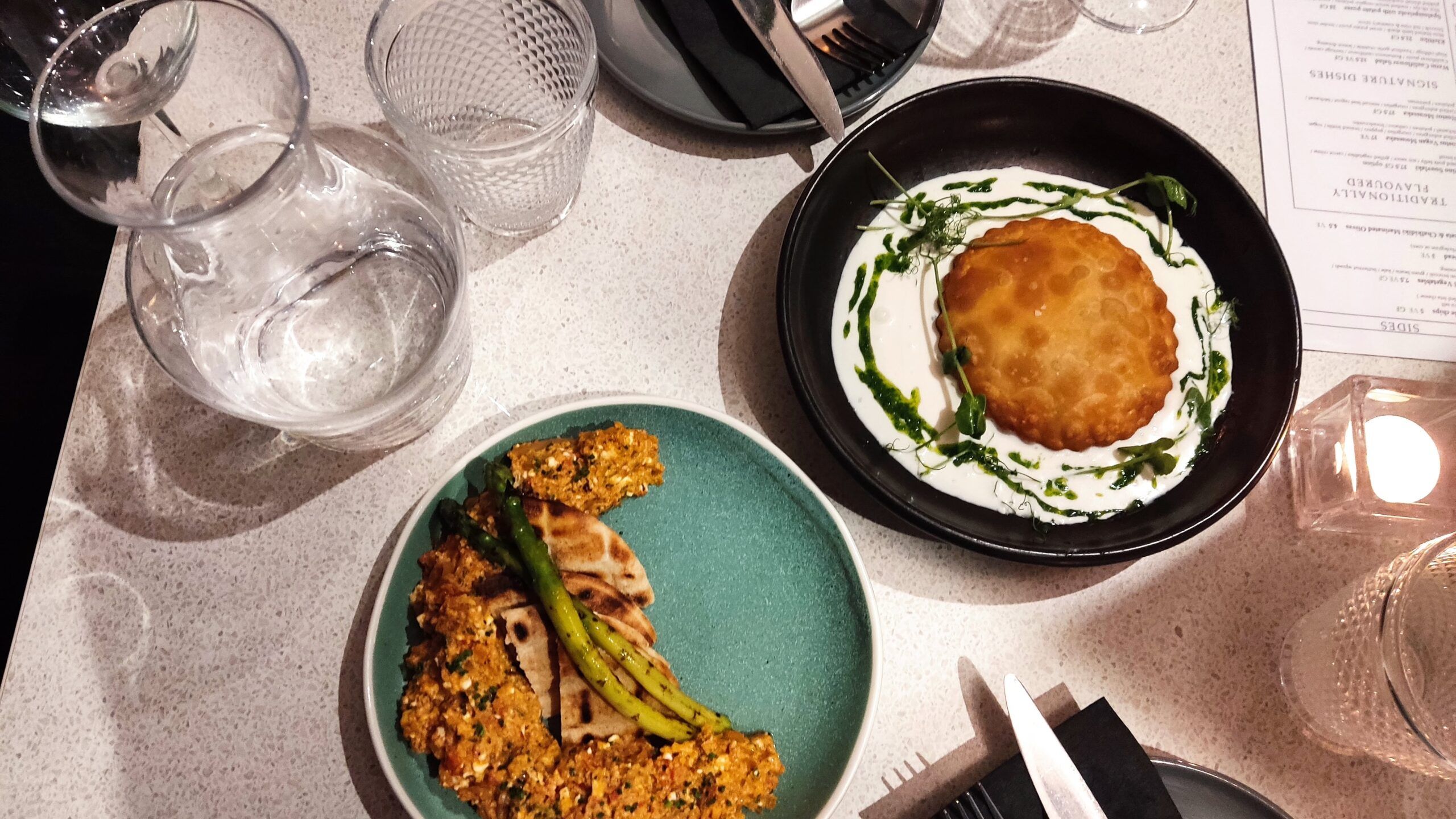 Greek Food Extravaganza
First to arrive at our table was the Cretan kaltsouni, a crispy handmade phyllo pastry pie, served with sheep yogurt-mizithra cream and watercress coulis, and Kagianas Eggs. Both were amazing, but the delicately delicious, perfectly balanced tomato and feta scrambled eggs, with grilled asparagus and pita bread eggs, were to die for. The accompanying wine, an Assyrtiko, had hints of citrus, grapefruit, and green tea, which cut through the creaminess of the dairy.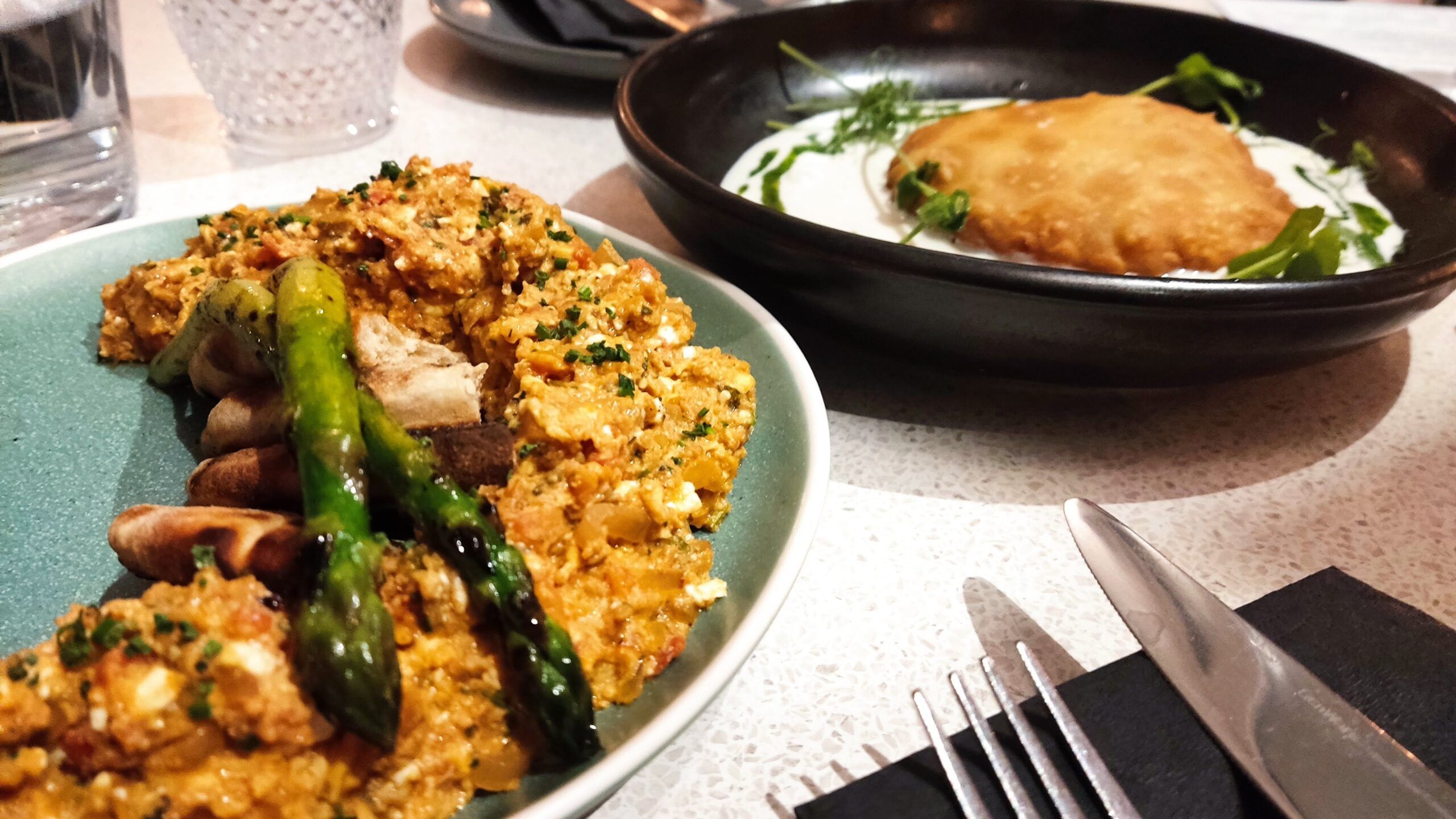 A trio of small plates bursting with imagination and flavour were next out of the kitchen. The Htapodi (grilled octopus) was served on a bed of citrus-enhanced, silky smooth feva bean mash. The Garides Saute (sautéed prawns), came with gnocci and a white wine and prawn bisque. Stars of the show this time around were the veal pastrami and smoked cheese arancini, given the Greek twist by replacing the rice with tarhana. This was all happily washed down with a glass of Agiorgitiko rosé, which, we were reliably informed, featured notes of strawberry, cherry, and rosewater to complement the seafood and the arancini's tomato jam.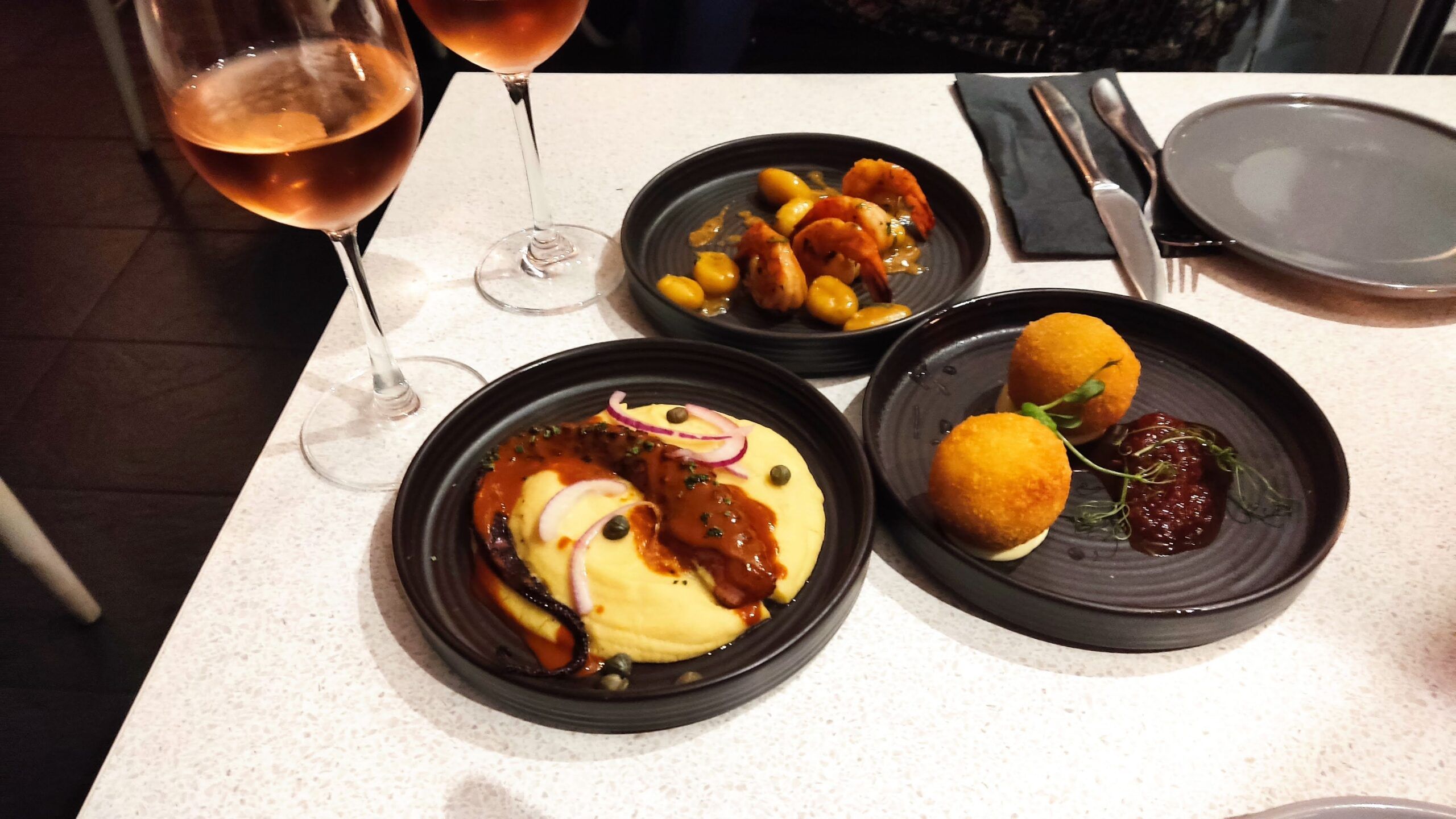 And just when we thought we couldn't eat very much more, a fluffy bao bun stuffed with melt-in-the mouth, slow-cooked pork shoulder gyro and Greek-style pickled coleslaw arrived. Needless to say, we ate it all with gusto – and a glass of spicy berry-driven Xinomavro.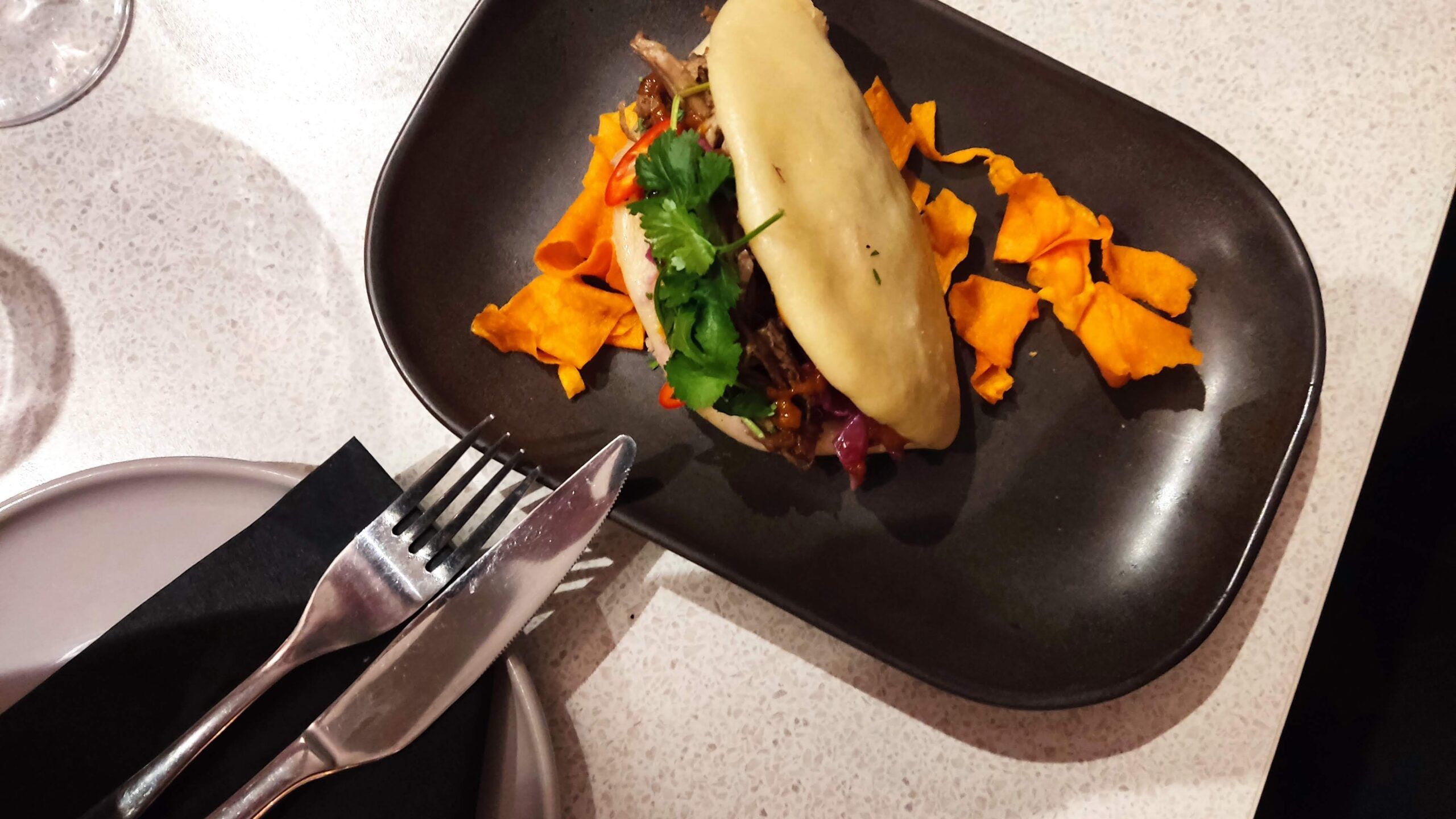 Supreme chicken, speechless chocolate
Alex's recommendation for the main was the Chicken Supreme. Marinated in brine for 24 hours, sou vide, then finished in the pan, the tender and succulent meat came with Jerusalem artichokes, smoky Greek sausage powder, and a crispy cajun skin. Bringing it all together was the richer than rich grape molasses sauce. To be honest, I am salivating just writing about it.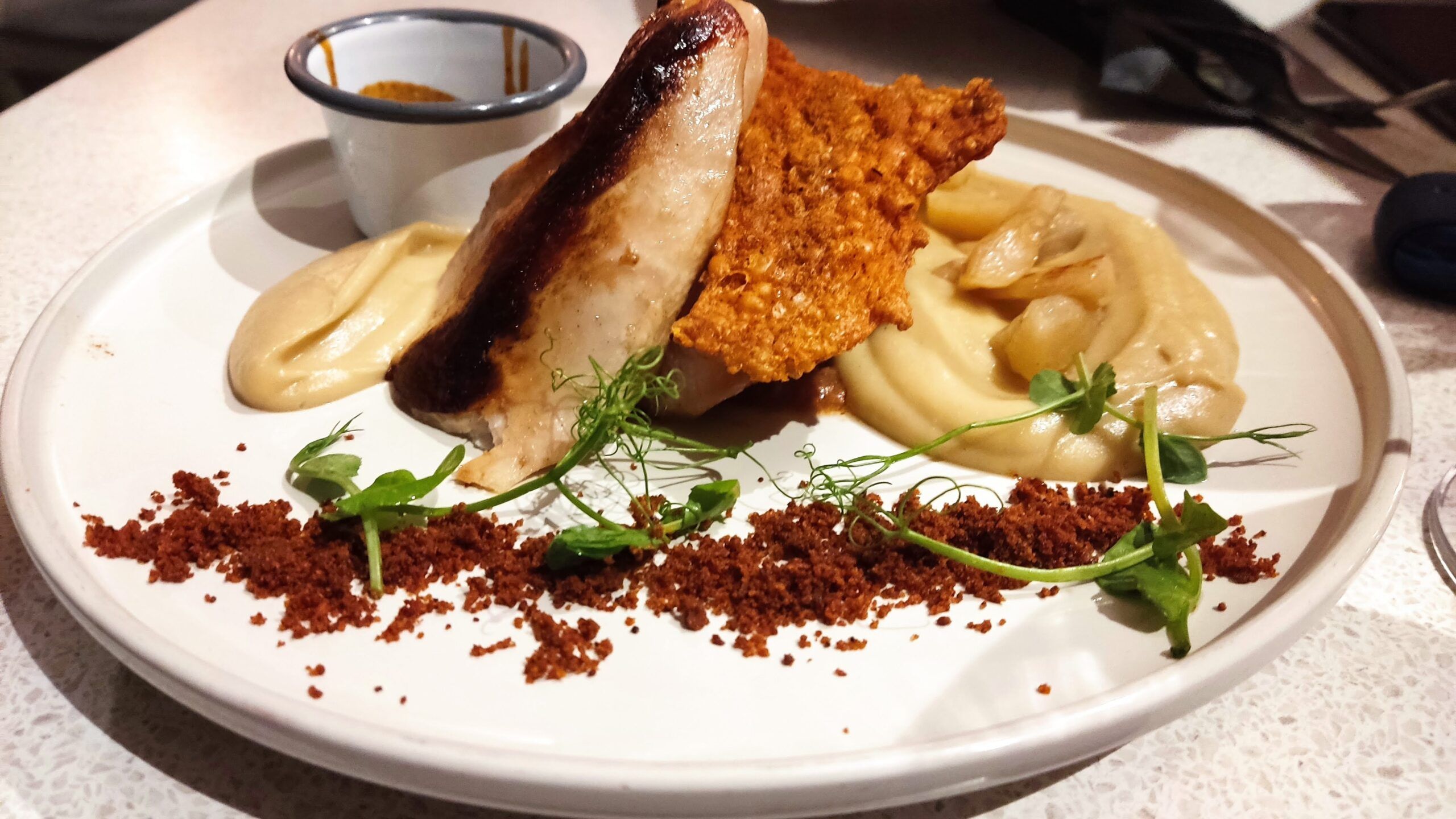 At this point, we were stuffed fit to bursting, but in the interests of fair and accurate reporting, we thought it only right to try a pudding. Restaurants Brighton: you are welcome. 
We were recommended either the Xerotigana Paros with krema galaktoboureko, Alex's vegan version of the classic Greek dessert, or "the chocolate". As we only had room in our bellies for one between us, we went for the second option.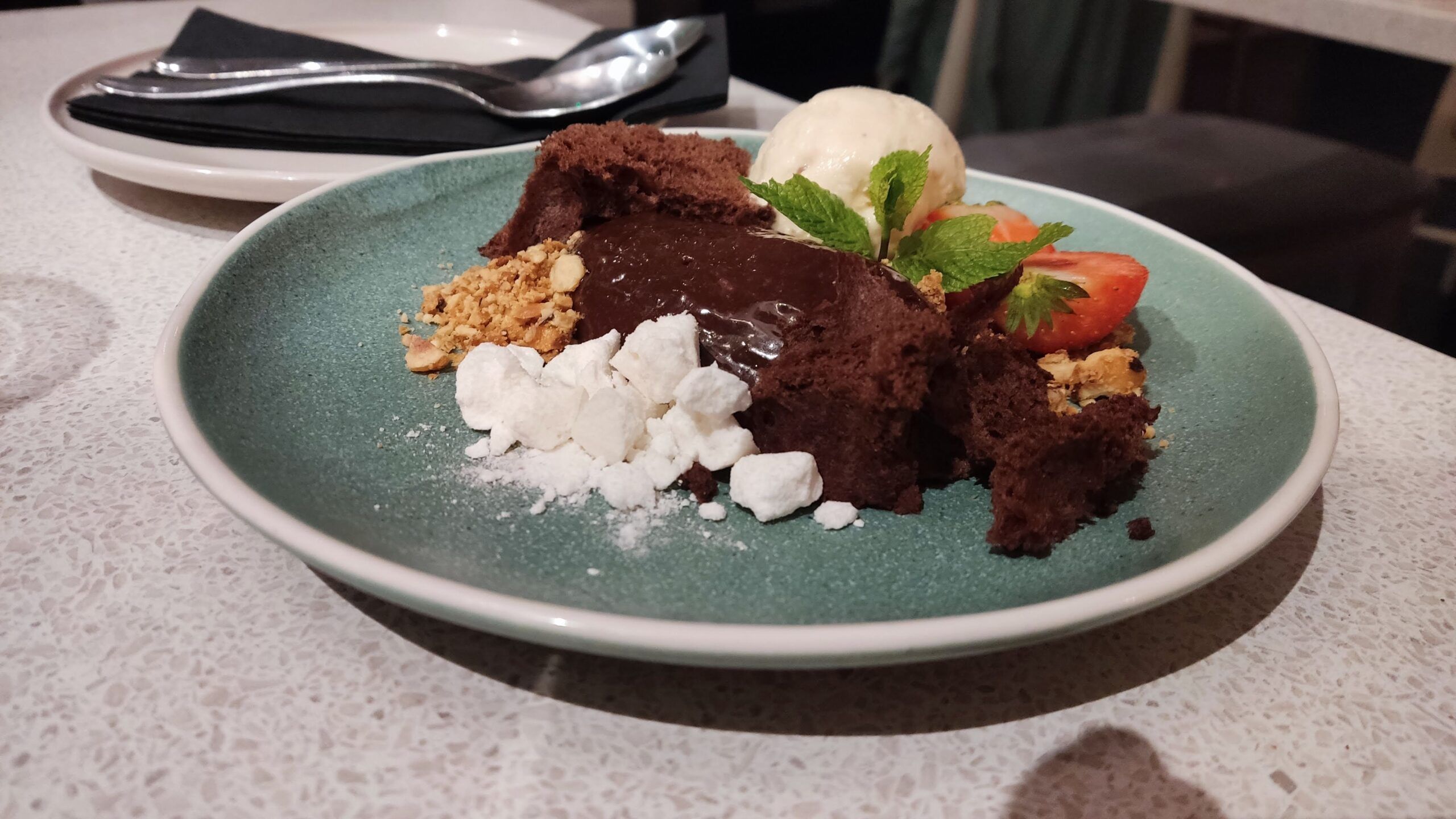 I am actually lost for words as to how good the chocolate mousse with caramelised hazelnuts, cocoa, vanilla and bourbon sponge cake, dolce chocolate crumble, and tsoureki ice cream was. All I will say is look at the picture, and tell me you don't want it.
If I haven't been clear, Nostos is highly recommended, and I for one will certainly be spending a lot more time enjoying Alex's creations. Along with a large glass of krasí, of course.