Nostos Hove
Nostos in Hove is an award-winning Greek restaurant, serving authentic and modern dishes in a stylish and welcoming restaurant. Take your tastebuds to the Aegean with a visit to this family-owned independent restaurant.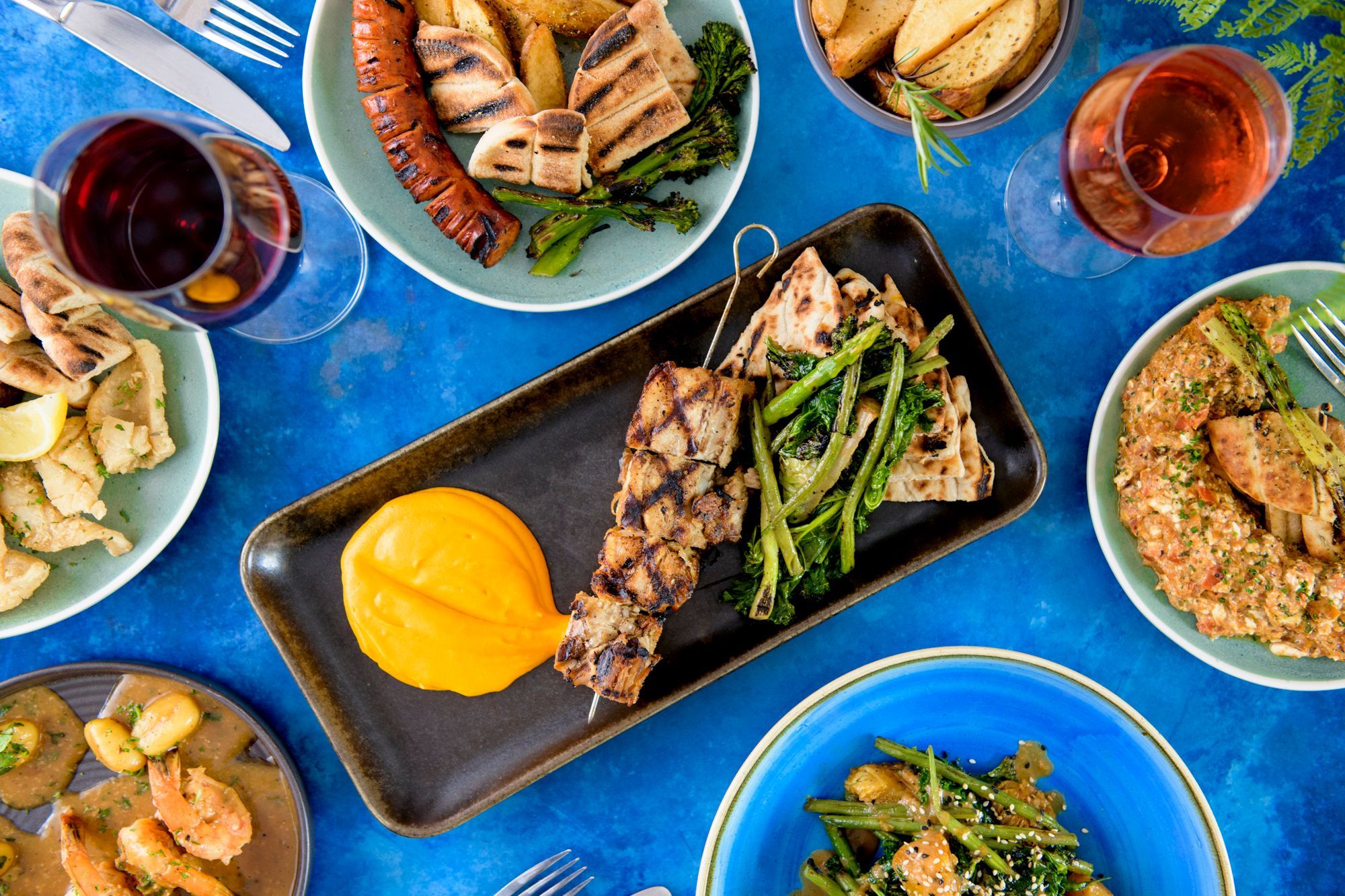 Award winning Nostos in Hove
Since opening this Hove restaurant has become recognised, locally and nationally, gathering enough prizes to grant them Olympian status. In 2022 they were voted second best international restaurant in the Brighton Restaurant Awards (BRAVOs). They were also voted as best takeaway of the year by readers of the local paper, The Argus. They feature as a recommended restaurant on the Restaurant Guru website and were picked out as one of the best places to eat in Brighton by Luise Roddon writing for The Telegraph.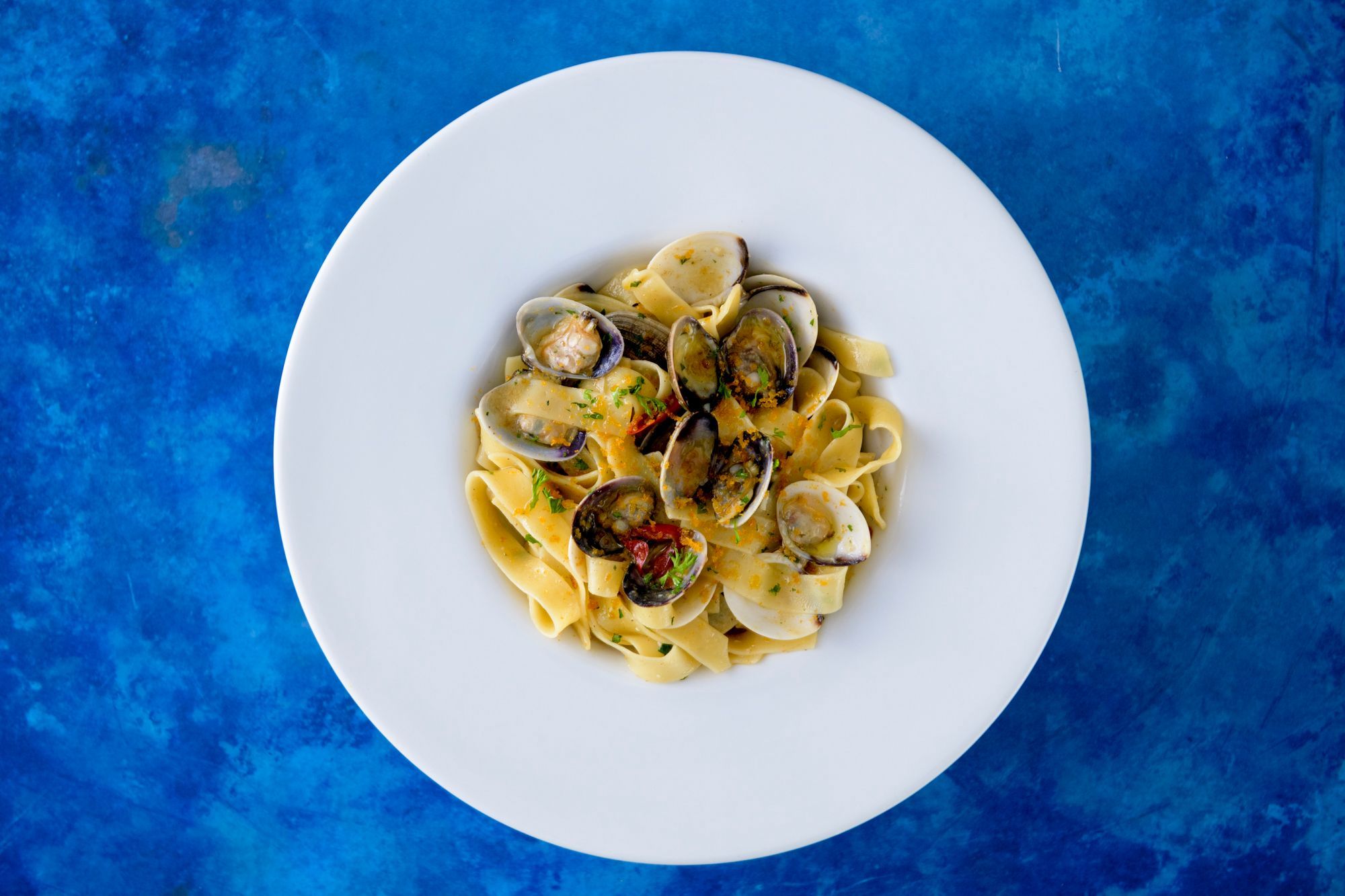 For all the foodies in town – Visting Nostos Hove
Holland Road sits at the end of Western Road and the beginning of Church Road, so the location couldn't be more convenient for foodies both in Hove and Brighton. Inside, the restaurant moves away from a traditional taverna in style, heading in the direction of a modern and bright interior.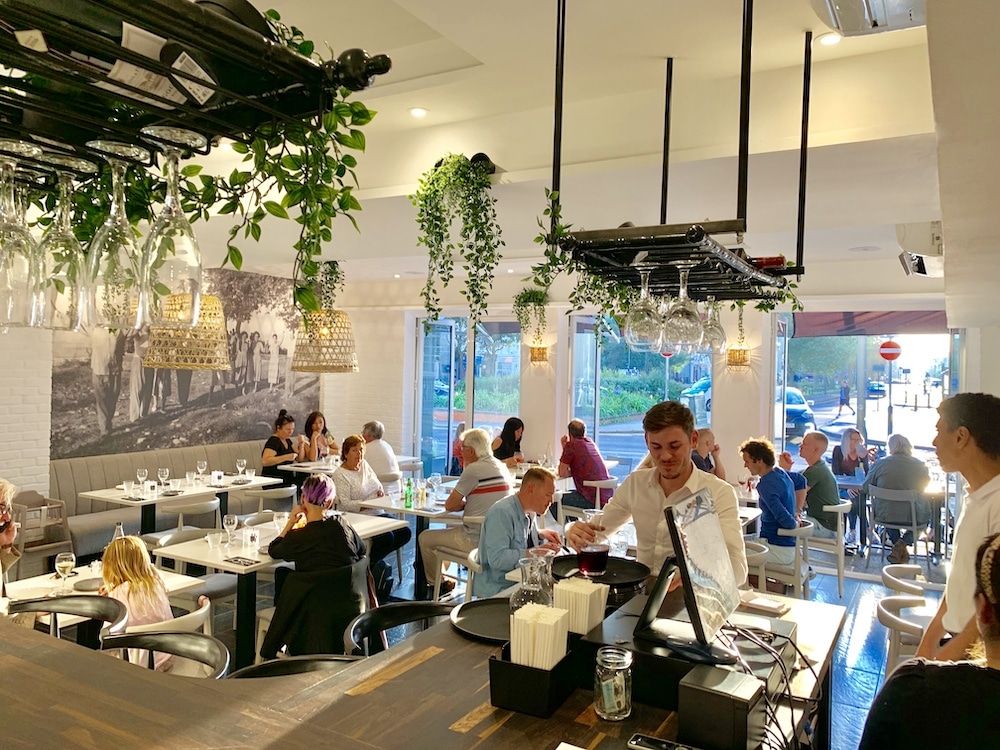 Welcoming to all
Across the front of the restaurant, floor to ceiling windows create an airy atmosphere with a view onto Brighton's iconic Palmeira Square, while inside stylish tiled floors, simple furniture and suspended wine racks adorned with foliage add something special to feel of this restaurant.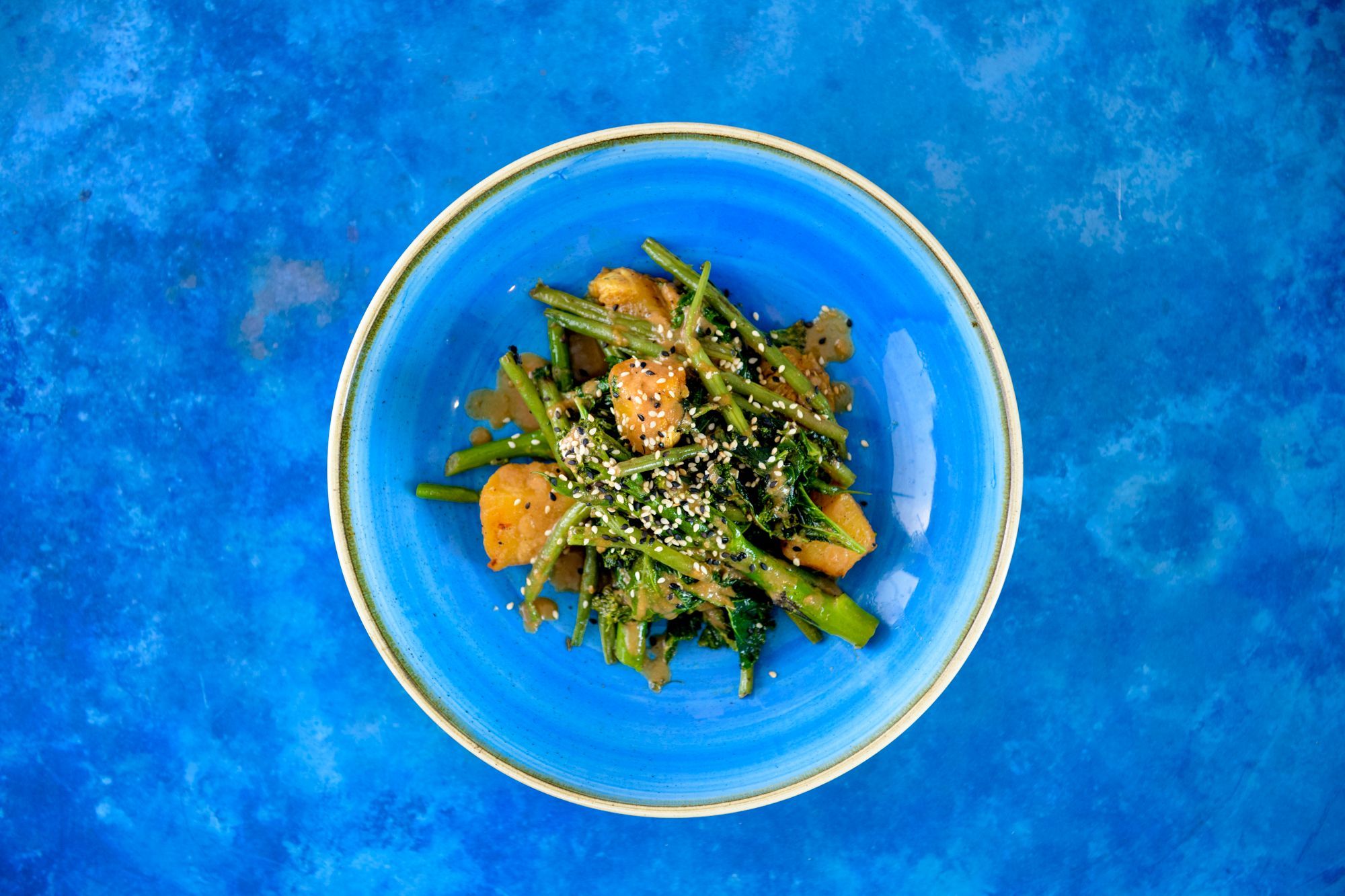 Fresh flavours
Nostos Hove guarantees a fresh and full flavour for every dish on the menu, with everything prepared on site daily and the kitchen being dedicated to quality ingredients. The concept behind the menu at Nostos lies with roots deep in rich Greek heritage, taking inspiration from culinary Greece as well as modern day techniques and flavours.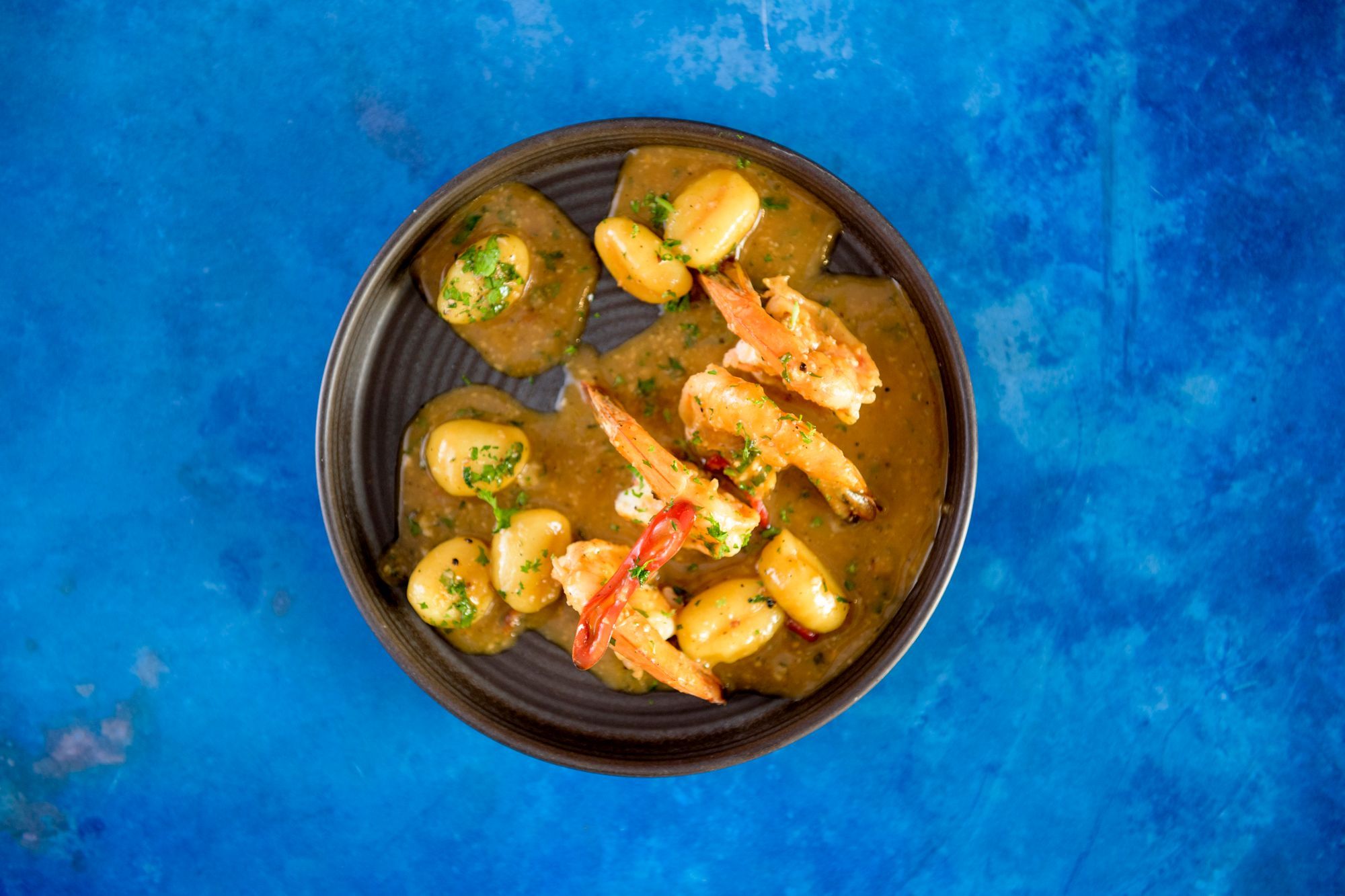 Vegetarian and Vegan
Nostos Hove brings a new feel to Greek cuisine by pulling the love the country has for fresh fruit and vegetables and showcasing that on the menu here in the South Coast. Often, Greek food is associated with grilled meats and fish with little thought given to the vast array of vegetable dishes Greeks eat daily.
Traditional Greek with a twist
On the Nostos menu the love for fresh fruit and vegetables is evident, with over half the dishes being vegan and vegetarian. Dine in true Greek style, sharing dishes with friends chosen from each section of the menu. Starters, salads, sides and spreads are available alongside main dishes, meaning visitors to Nostos Hove are in for a real Mediterranean feast. You may also wish to try their incredible range of Greek desserts including Baklava which is one of our favourites.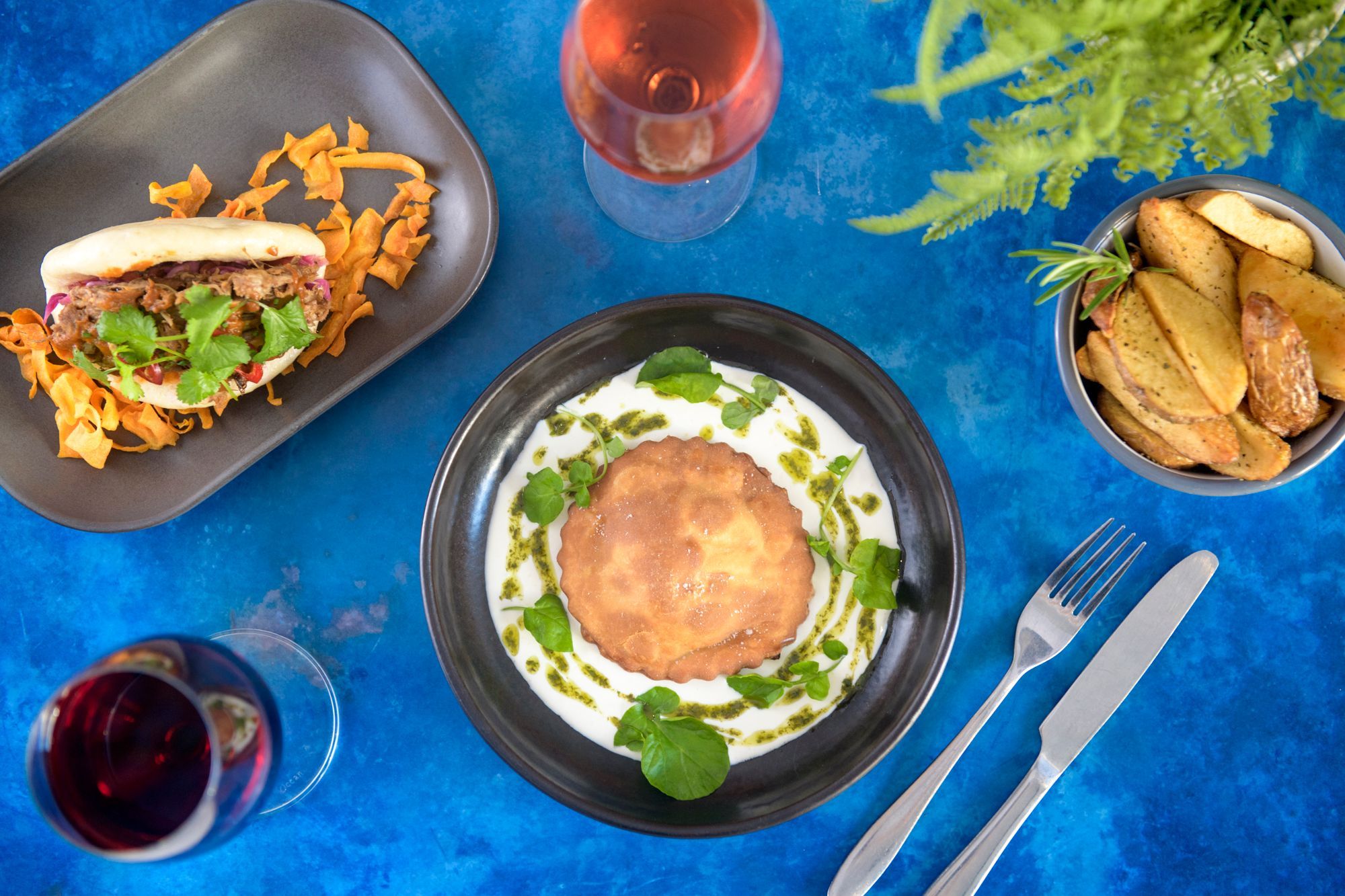 Go for the Greek wine
Let's not forget about the brilliant wine list on offer, with a selection of delicious handpicked wines from all over the world to compliment your meal. Of course, Greek wines feature strongly on the drinks list, however, you will also find Italian, French and Argentinian wines too. Cocktails, cider, milkshakes, as well as tea and coffee, are also available, meaning everyone will find something they are into.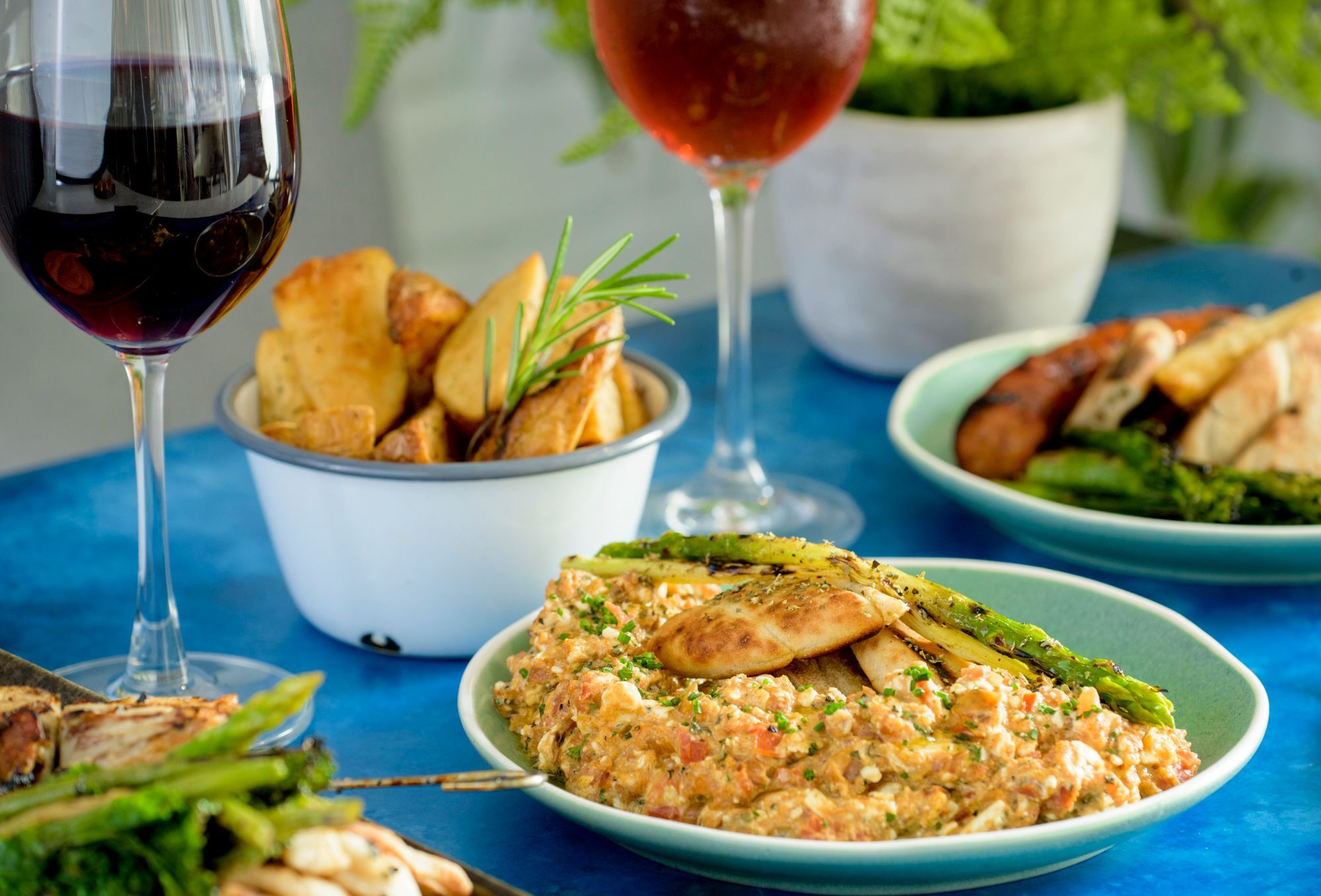 Paidiá
Sparing a thought for the little ones, parents will be pleased to hear there are no chicken dippers in sight at Nostos. Choose from fresh fish and chips, tomato pasta or meatballs served in a pita, all made in house with fresh ingredients daily.