Nostos Hove
Nostos in Hove is an authentic Greek restaurant, serving classic and modern dishes in a stylish and welcoming restaurant. Take your tastebuds to the Aegean with a visit to this family-owned independent restaurant.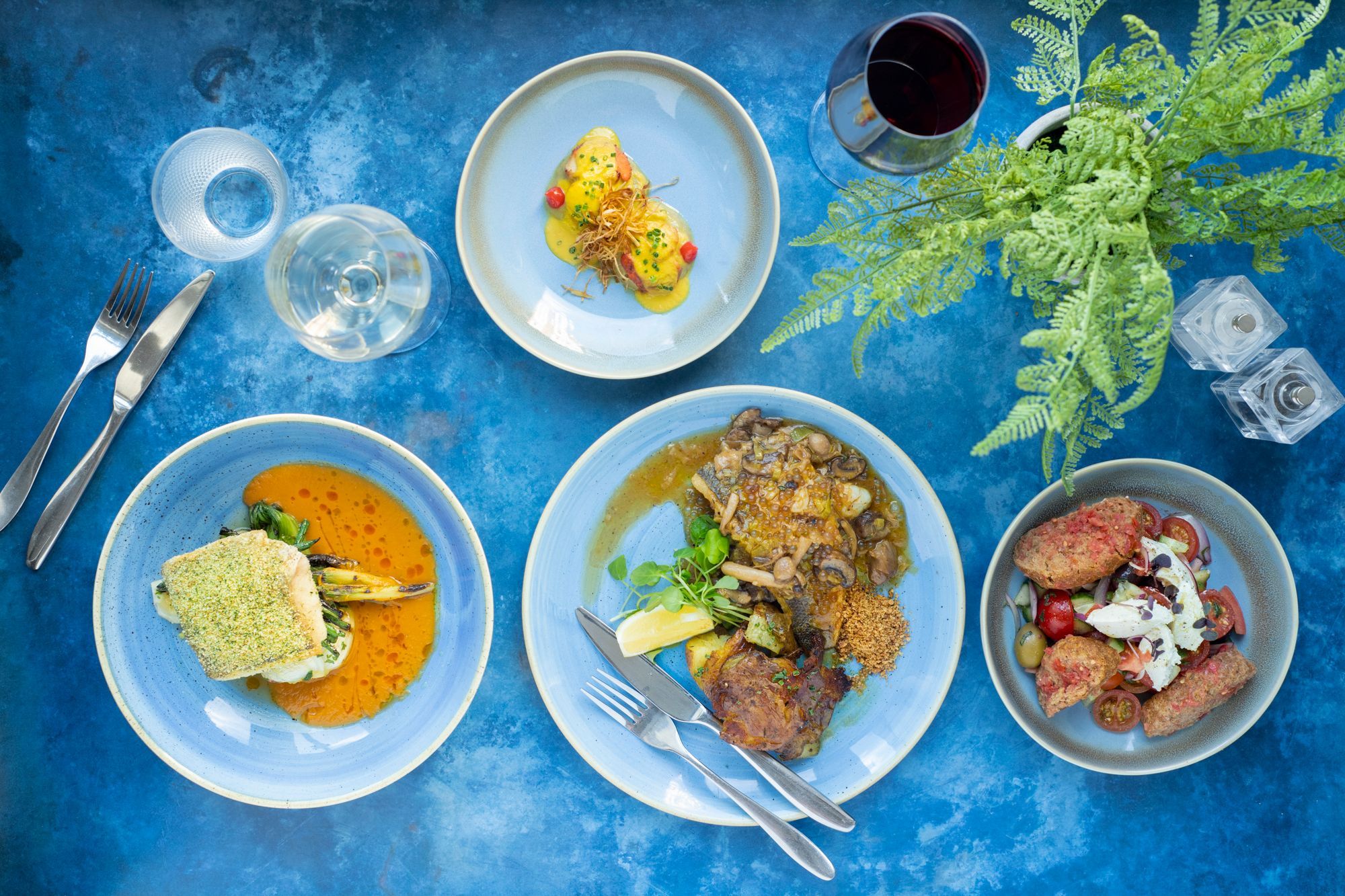 Torsten tries takeout
Greek God Goodness, Direct to your Door
Nostos is on a mission to share its Greek wonder plates with you, at your home. The dishes it conjures in its kitchen taste just as good in yours, and deliver what you'd hope for from one of the city's best Greek restaurants: wholesome, authentic plates of tasty goodness combining classics with modern twists with a nod to local ingredients.
We treated our tastebuds to a three-course meal for two, which can be delivered by Deliveroo or Uber Eats or can be collected from their Hove site, with COVID-secure hygiene and distancing in operation.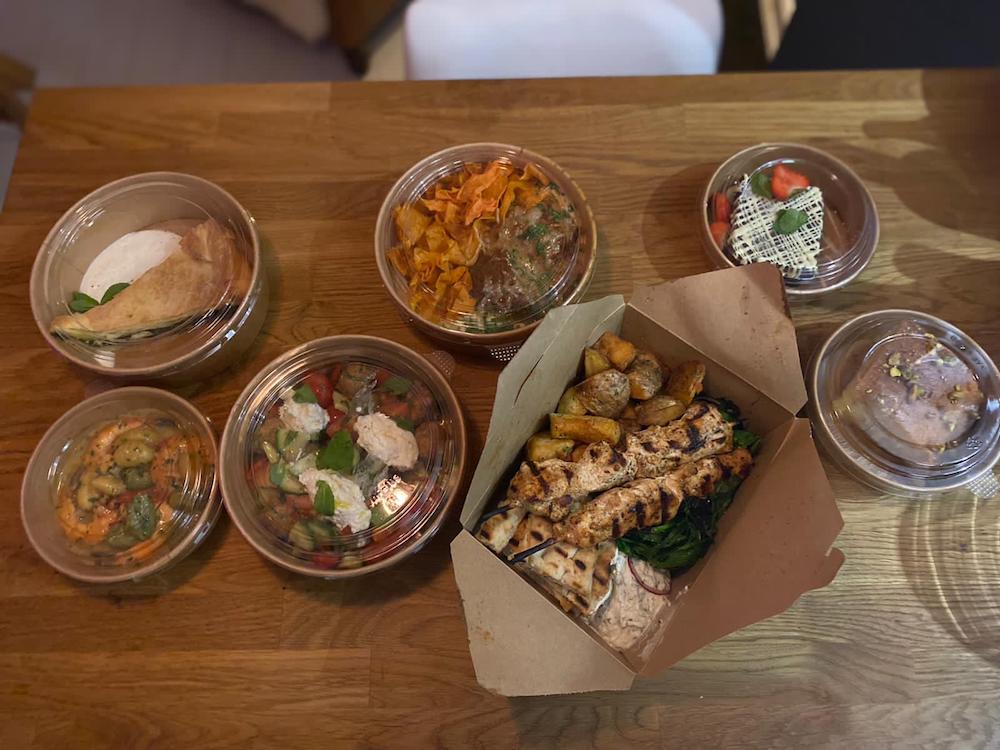 To start
First up, Spanakopita – a pie-like slice of spinach and feta-filled filo which melts into your tongue, matched with a tangy citrus flavour to offset the richness of the cheese. Next, the Garides Saganaki – king prawns with more than a hint of garlic and chilli (just as it should be), cooked in a bisque and served over gnocchi. The portion sizes are perfect, and we're not joking when we say every mouthful is a joy. These guys know flavour and the importance of freshness. (We'd definitely recommend mopping up the prawns garlic wine juices with the accompanying bread.)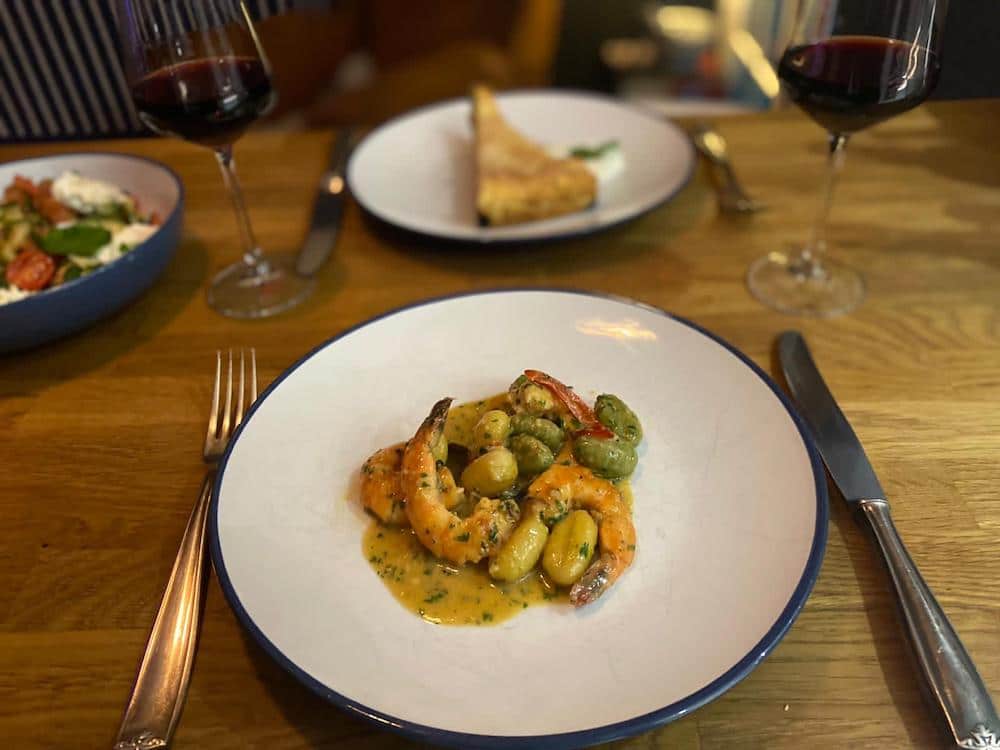 What is Greek food without a Greek salad side? we hear you ask. Well, Nostos offers one of the best we've ever sampled. 'So this is what feta should taste like' we say, with the barley rusks beautifully absorbing the oils and flavours while adding crunch to balance the creamy cheese. (On the menu as the Ntakos Salad.)
Mains
Moving onto the mains, we went meaty (veggie options are available) as the Greeks are masters of charcoal-grilled or spit-roasted chunks. We tried the Hünkâr Beğendi (Sultan's Delight) which is a slow-cooked beef stew in what could possibly be the most rich and sweet tomato sauce we've ever pleasured our mouths with, alongside a smoky aubergine purée and tangy, sharp kefalotyri cheese and crispy sweet potato slithers. This really is a winter warmer that you don't really want to end…
And the Chicken Souvlaki – two moist, seared, smoky chicken skewers served with a generous portion of crispy-on-the-outside and fluffy-in-the-middle chunky chips. Heaven! The tzatziki has a lovely ting to it and brings the dish together, alongside enough homemade pitta to feed a family of four.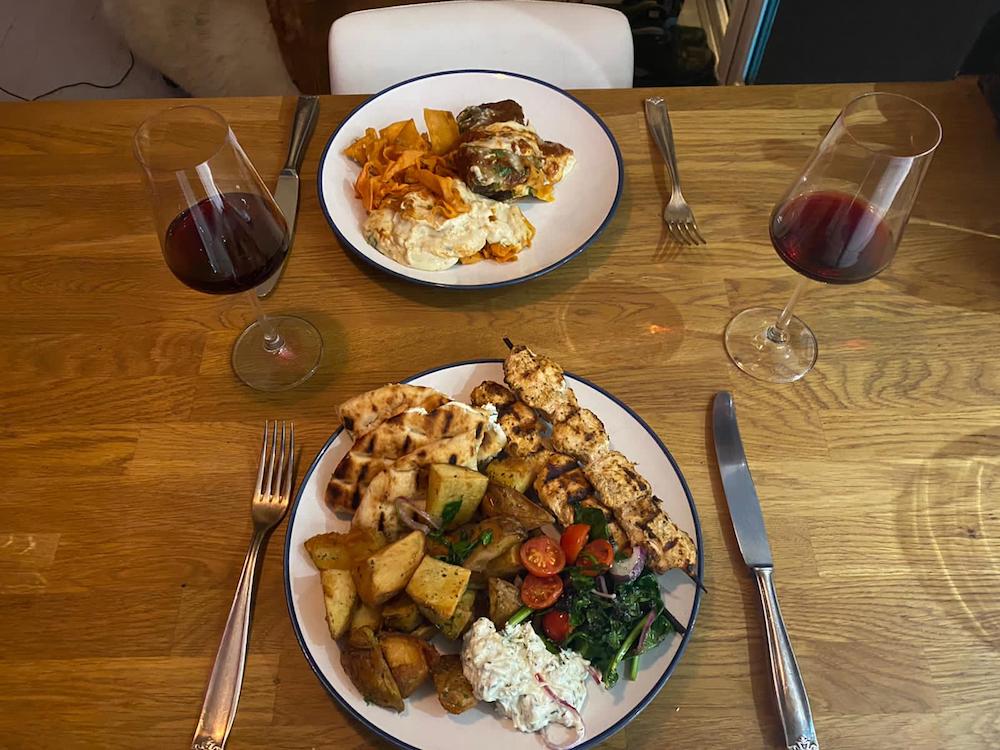 Desserts
We weren't really sure what to expect from Nostos's Greek desserts, which meant we were in for a treat. The rich, dark chocolate Chocolatopita sponge cake is the dessert of desserts, accompanied with a really light chocolate mousse and mint and strawberries for lift. And another cake – we can't wait to see these on The Great Greek Bake Off – of orange sponge and fresh, sweet orange syrup. The Orange Ravani, with its pistachio crunch atop, is having your cake and eating it.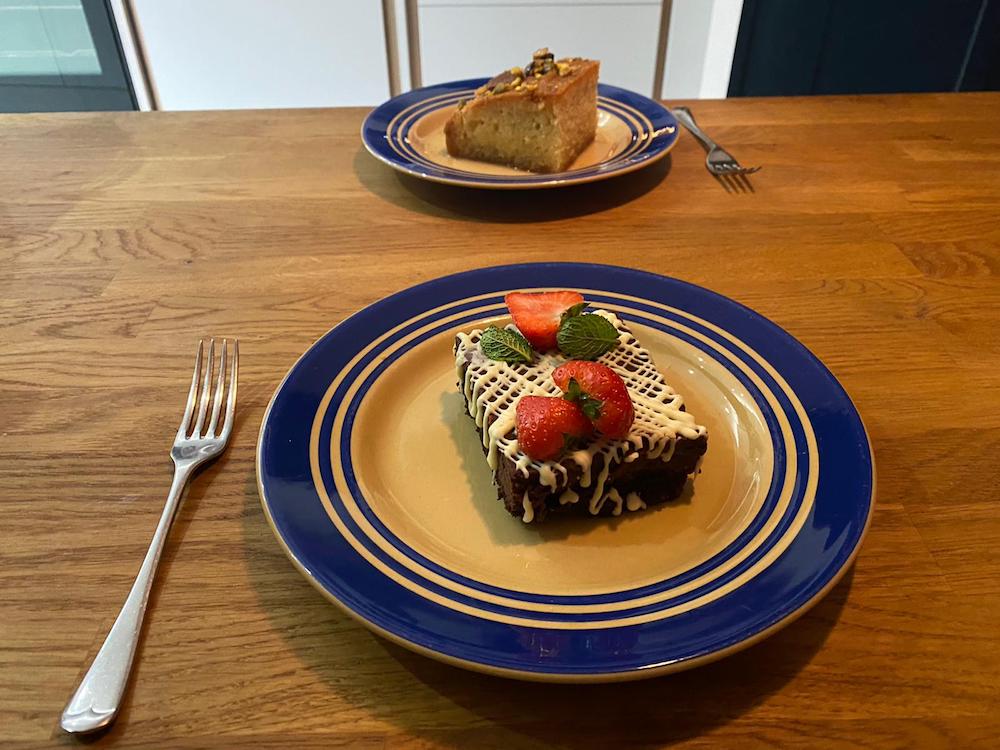 Available via Deliveroo and Uber Eats or just call them on 01273 713 059 and drop in to collect.
For all the foodies in town
Holland Road sits at the end of Western Road and the beginning of Church Road, so the location couldn't be more convenient for foodies both in Hove and Brighton. Inside, the restaurant moves away from a traditional taverna in style, heading in the direction of a modern and bright interior.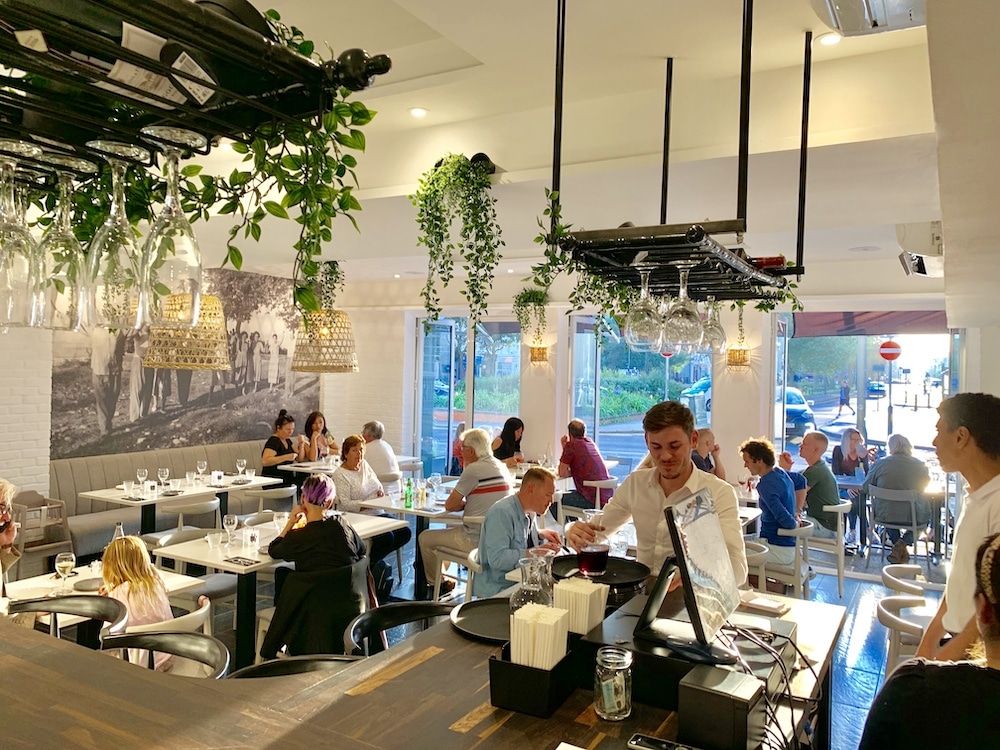 Welcoming to all
Across the front of the restaurant, floor to ceiling windows create an airy atmosphere with a view onto Brighton's iconic Palmeira Square, while inside stylish tiled floors, simple furniture and suspended wine racks adorned with foliage add something special to feel of this restaurant.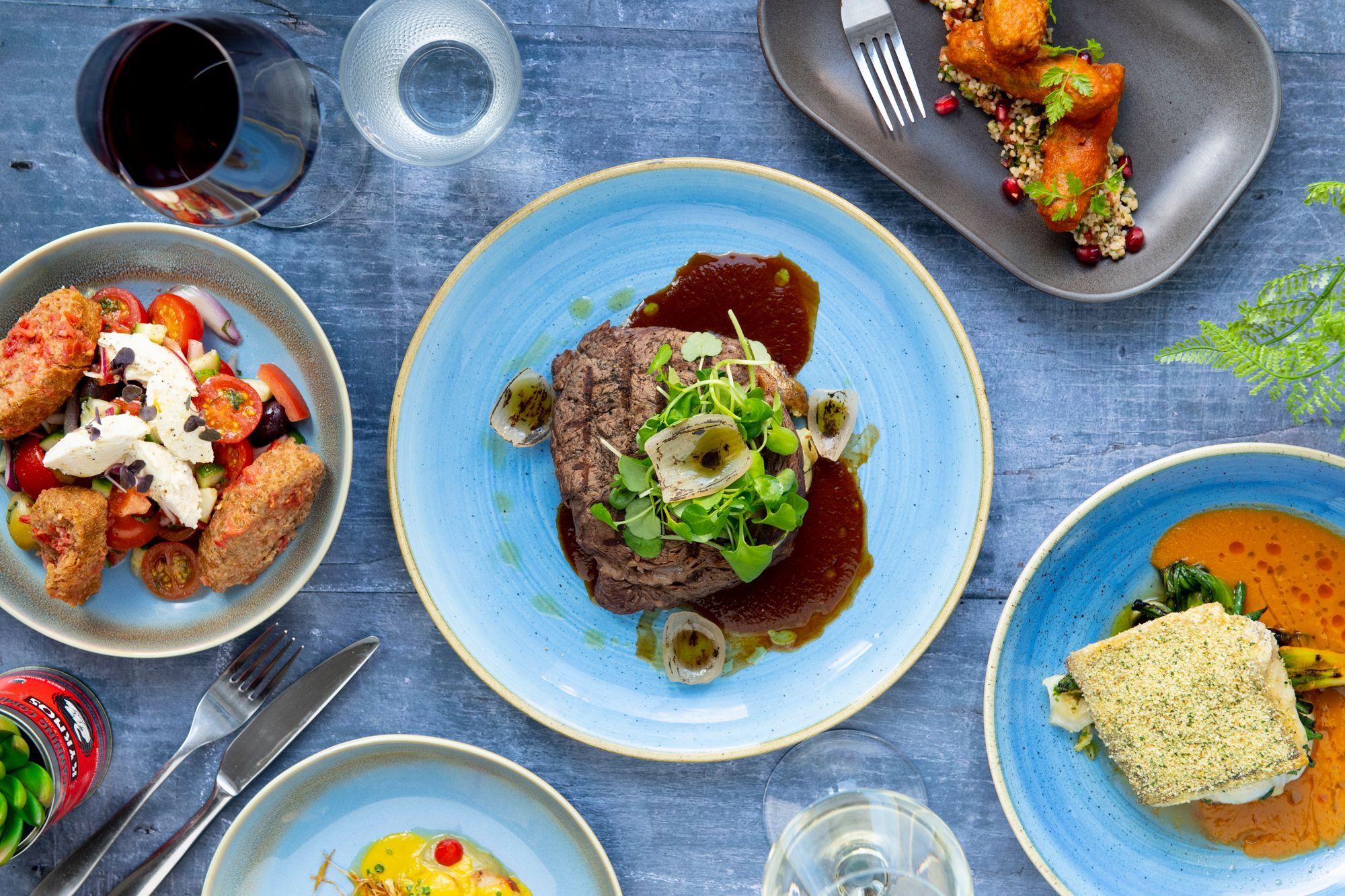 Fresh flavours
Nostos Hove guarantees a fresh and full flavour for every dish on the menu, with everything prepared on site daily and the kitchen being dedicated to quality ingredients. The concept behind the menu at Nostos lies with roots deep in rich Greek heritage, taking inspiration from culinary Greece as well as modern day techniques and flavours.
Vegetarian and Vegan
Nostos Hove brings a new feel to Greek cuisine by pulling the love the country has for fresh fruit and vegetables and showcasing that on the menu here in the South Coast. Often, Greek food is associated with grilled meats and fish with little thought given to the vast array of vegetable dishes Greeks eat daily.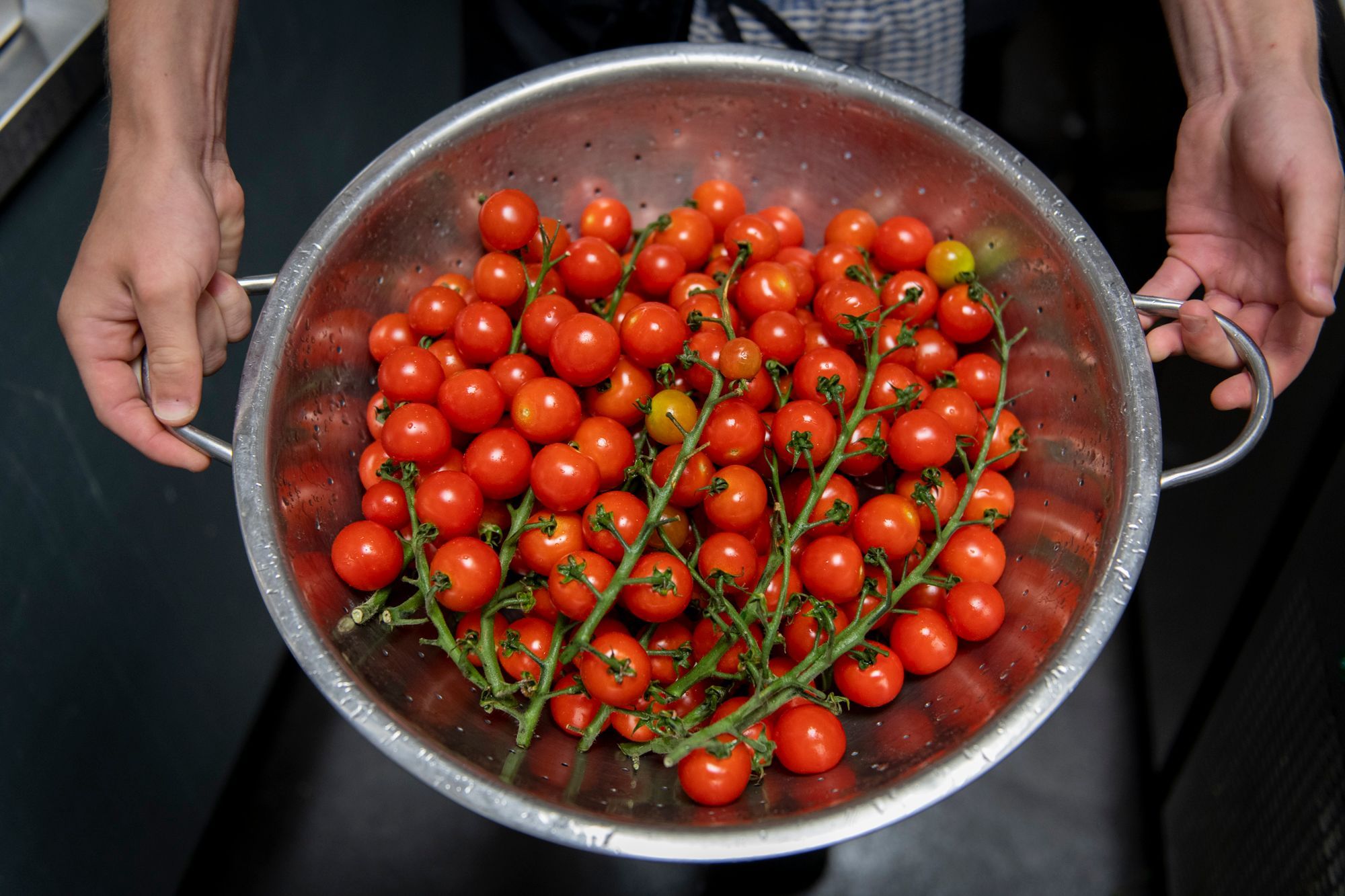 Traditional Greek with a twist
On the Nostos menu the love for fresh fruit and vegetables is evident, with over half the dishes being vegan and vegetarian. Dine in true Greek style, sharing dishes with friends chosen from each section of the menu. Starters, salads, sides and spreads are available alongside main dishes, meaning visitors to Nostos Hove are in for a real Mediterranean feast.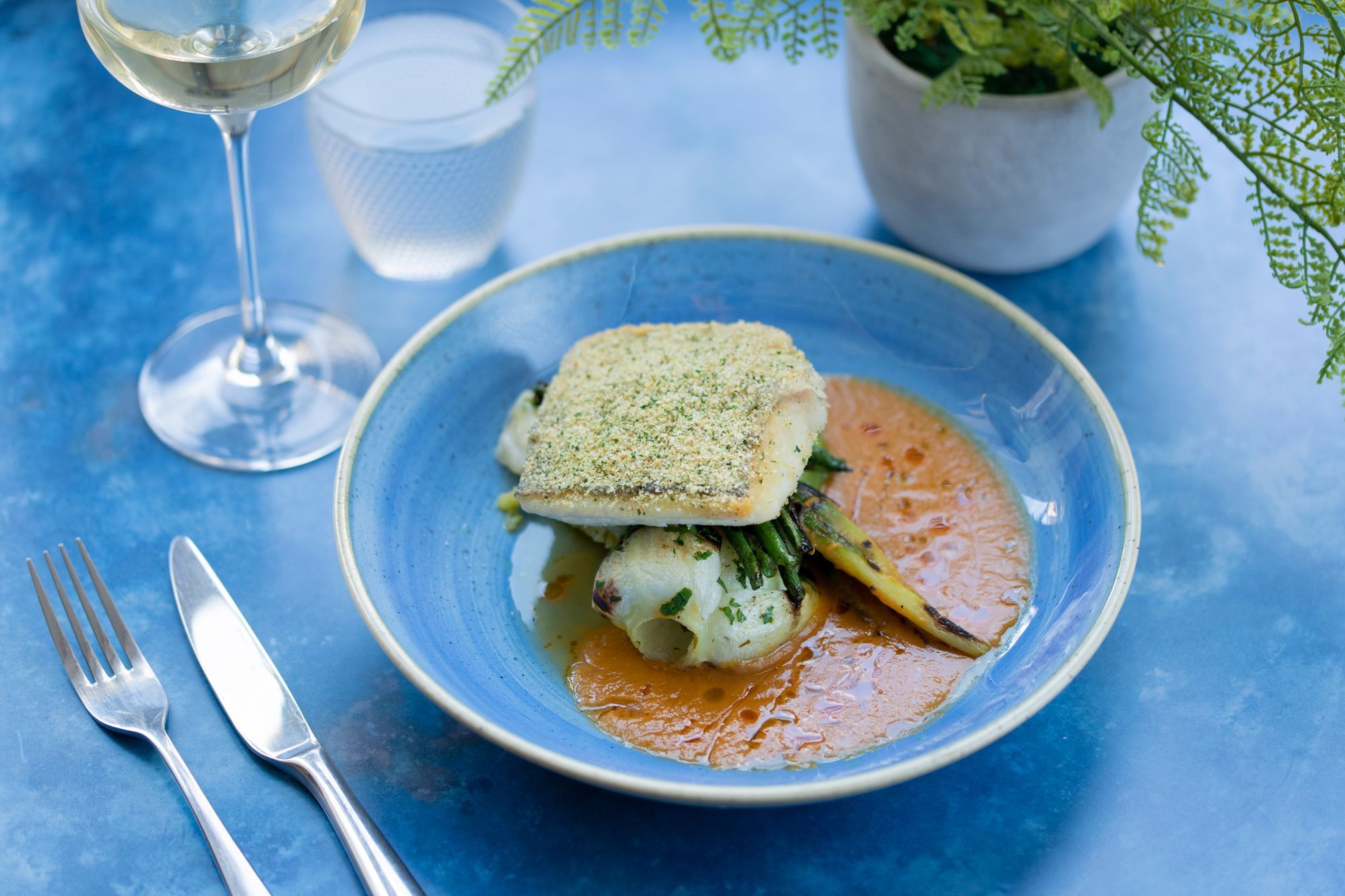 Go for the Greek wine
Let's not forget about the brilliant wine list on offer, with a selection of delicious handpicked wines from all over the world to compliment your meal. Of course, Greek wines feature strongly on the drinks list, however, you will also find Italian, French and Argentinian wines too. Cocktails, cider, milkshakes, as well as tea and coffee, are also available, meaning everyone will find something they are into.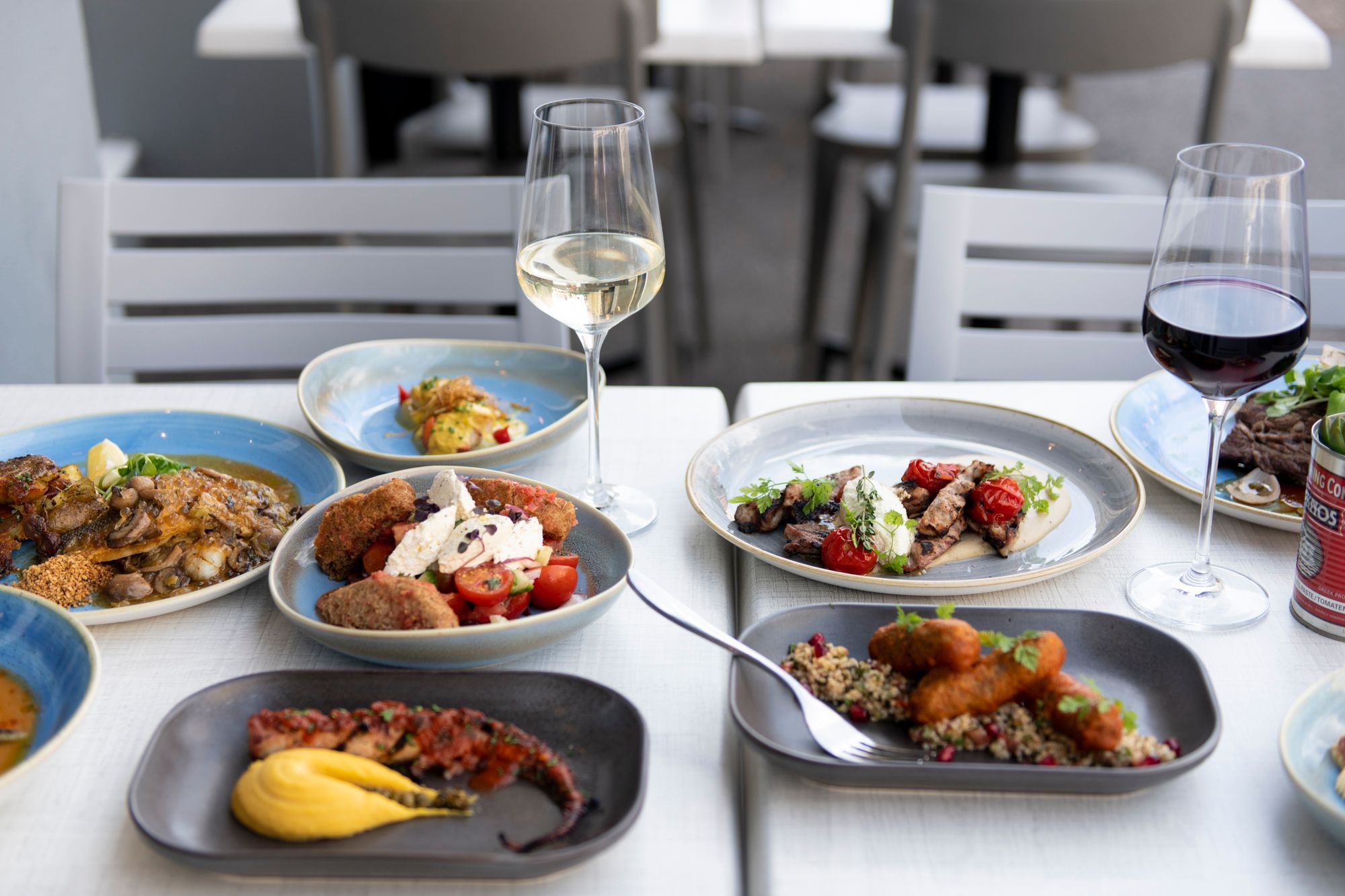 Paidiá
Sparing a thought for the little ones, parents will be pleased to hear there are no chicken dippers in sight at Nostos. Choose from fresh fish and chips, tomato pasta or meatballs served in a pita, all made in house with fresh ingredients daily.