Live Music Brighton | Daddy Long Legs
Live Music Brighton review at Daddy Long Legs.
Once in a while, a pub comes along that disrupts the matrix: informal yet premium; friendly yet professional; casual yet smart. Now in its third year, the brilliantly named DaddyLonglegs has firmly established itself as a natural wines and small plates foodie paradise. It's much more than a pub, really. It's a fine food hotspot designed to be a nice place to just be, with warm but neutral décor, fun artworks on the walls by Brighton-based artist Kate Jenkins, easy-on-the-eye banquettes and dark wood floors.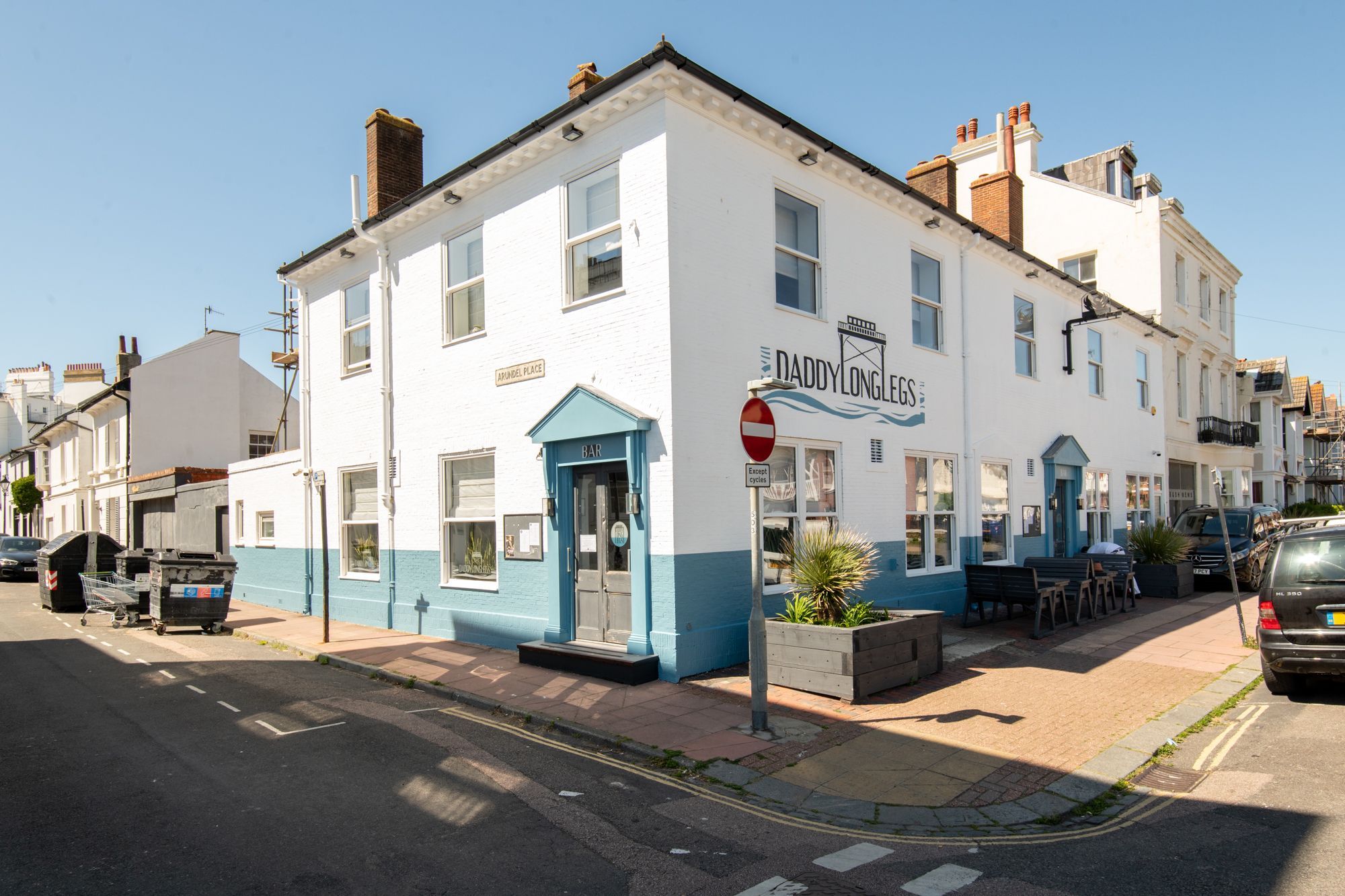 The detailed cornicing, big-leaf greenery and ceiling fans offer something of a plantation vibe; the sparkling bar nods more to a Manhattan cocktail venue. And the entire place is enveloped in large glass windows front and side, and a sizeable conservatory to the rear which leads to a substantial garden with brand new seating and tables, well set out on differing levels. In June 2022, some talented folk gave it a brand new paint job creating a water-level-like light blue façade, highlighting the eye-catching logo that's based on the Victorian-era in-sea Daddy Long Legs railway, which ran from the nearby seafront to Rottingdean.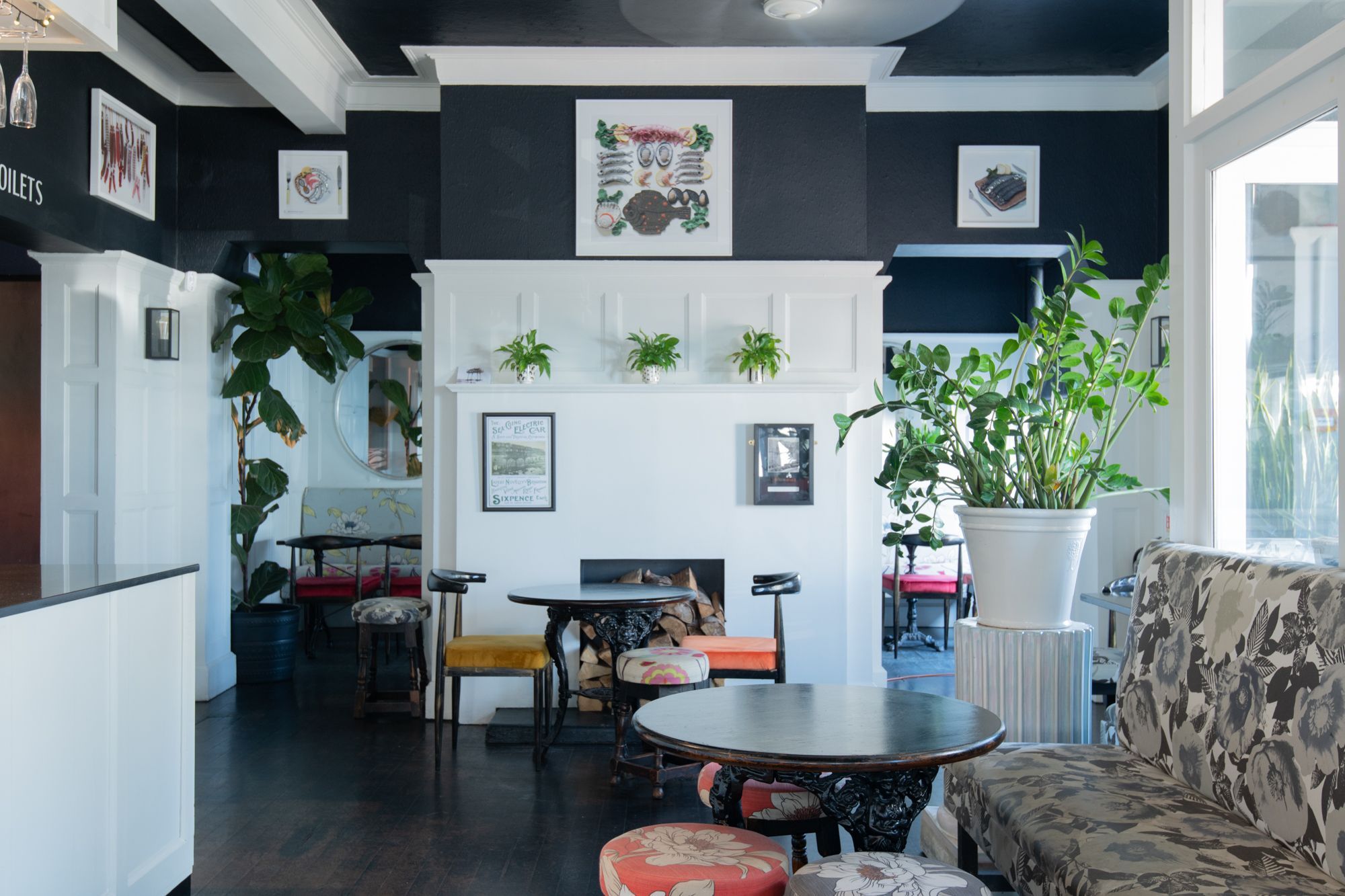 Elevating Gastropub Grub
The food is the standout draw of the DaddyLonglegs. Head chef Adam Janman is on a mission to showcase what a pub kitchen can achieve, and he's smashing it. Alongside sous chef Louise Solomon, they create regularly changing small plates menus that tickle your tastebuds into wondering what on earth each dish tastes like. Two recent additions are the Cauliflower with black bean and green pepper; and Crab tostadas with guacamole, pickled red onion and chilli jam.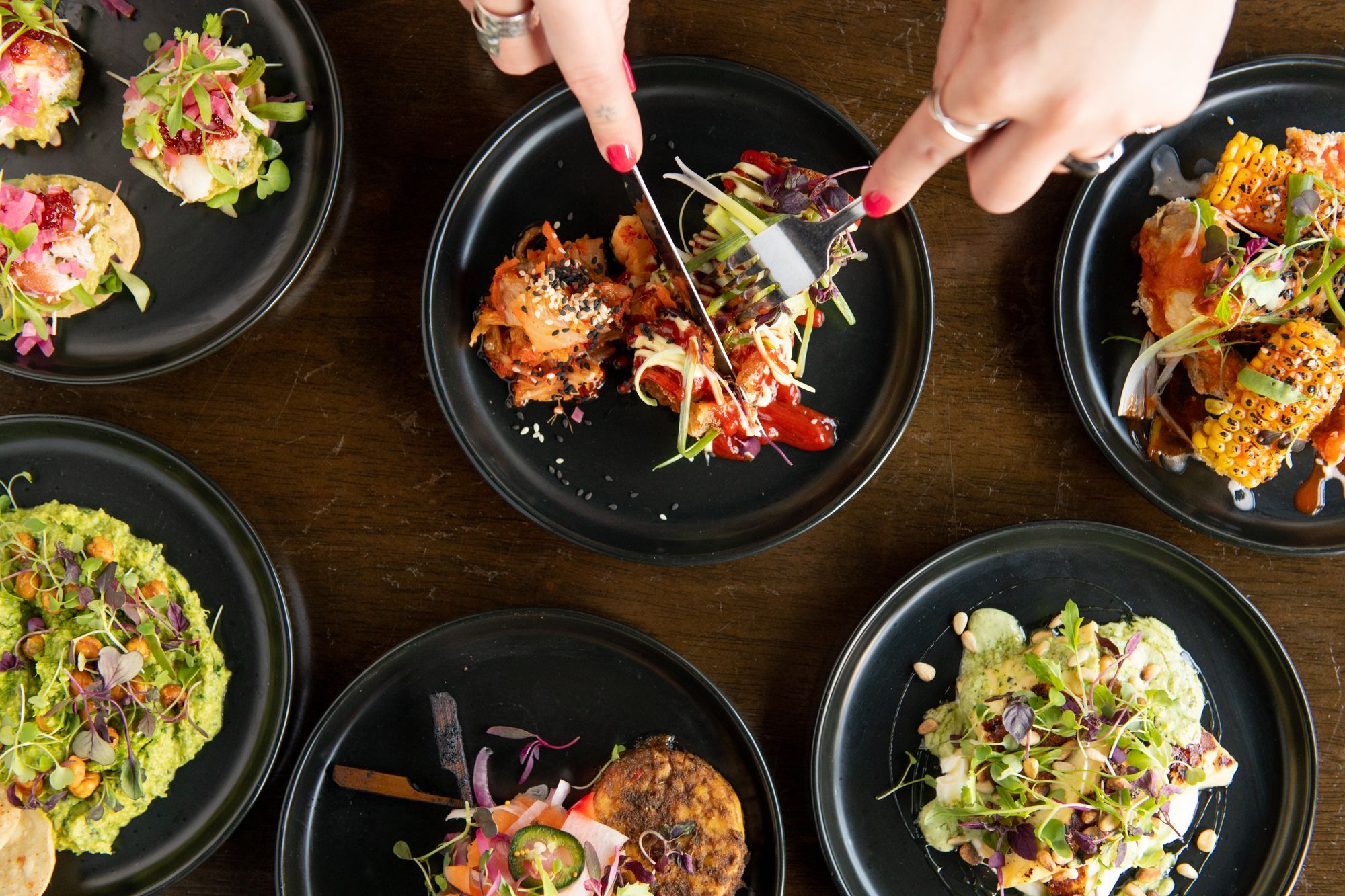 It's inspired, and a testament to the chefs' globe-trotting experiences – they've eaten, worked and/or trained in France, Italy, Southeast Asia, and the UK, to name a few. It's this knowledge that enables them to mix and match and invent and deliver dishes that go that little bit further. Indeed, as Janman says, "Brighton offers so much good food, so to stand out we have to be different. We know how to put flavours together, and we love to experiment. It makes everything that little bit more interesting and as we like to say: there's nothing small about our small plates. We're big on flavour, taste and presentation." It really is a journey through chef invention and joy, taking in flavour combinations that elevate the norm.
Let's dive in…
The small plates are perfectly formed, bursting with flavour, and presented like you're in fine dining decadence.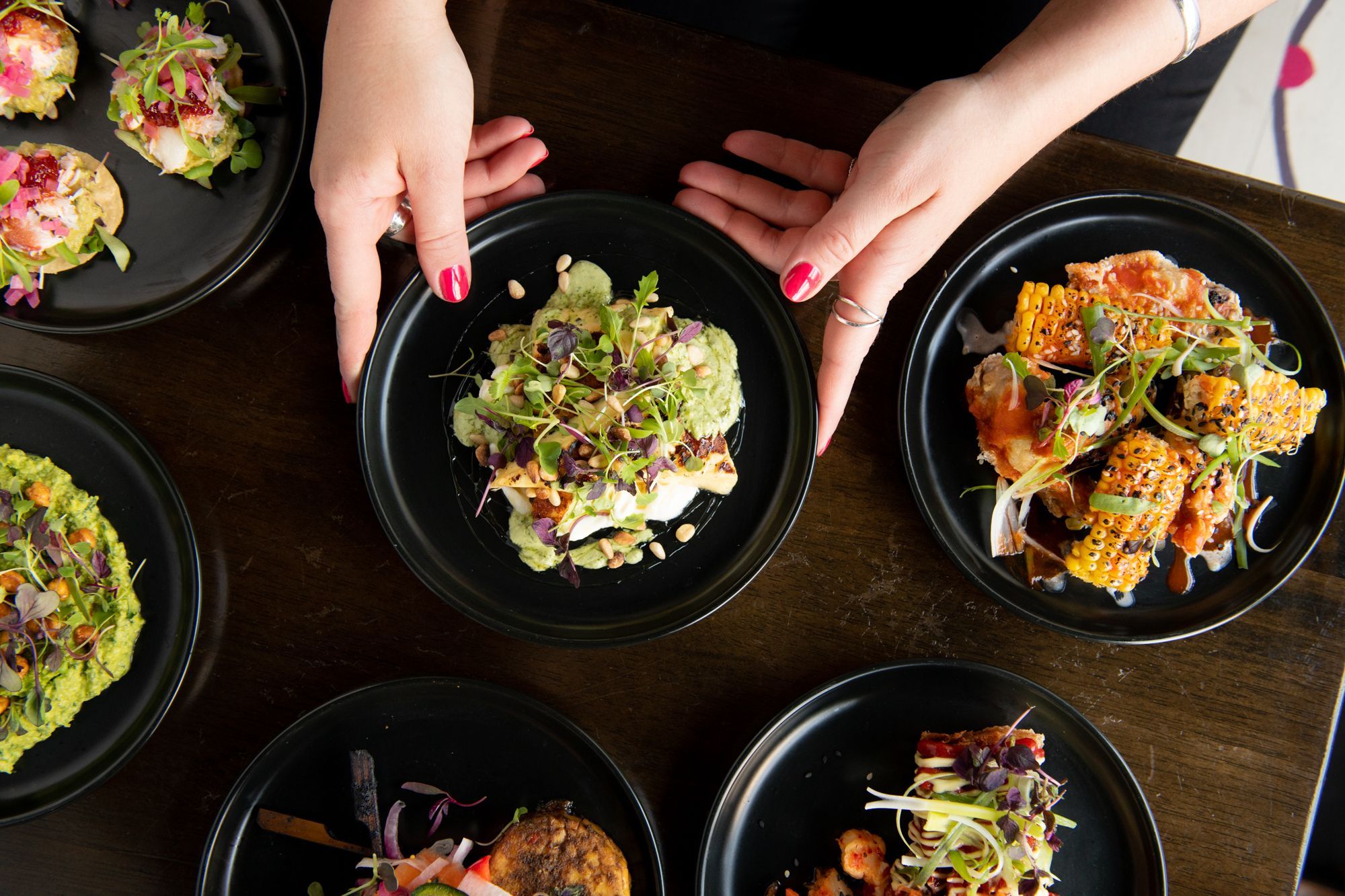 The Bocconcini Mozzarella balls are fresh and served with a variety of beautifully sweet and shiny heritage tomatoes, on top of a lightly spiced curry oil, creating an unusual but winning combination. The frankly enormous Tiger Prawns are served in their shells, with deeply flavoured garlic butter, charred lemon and fresh red chilli slices, adding heat to the sweet prawn meat and a welcome citrus spritz.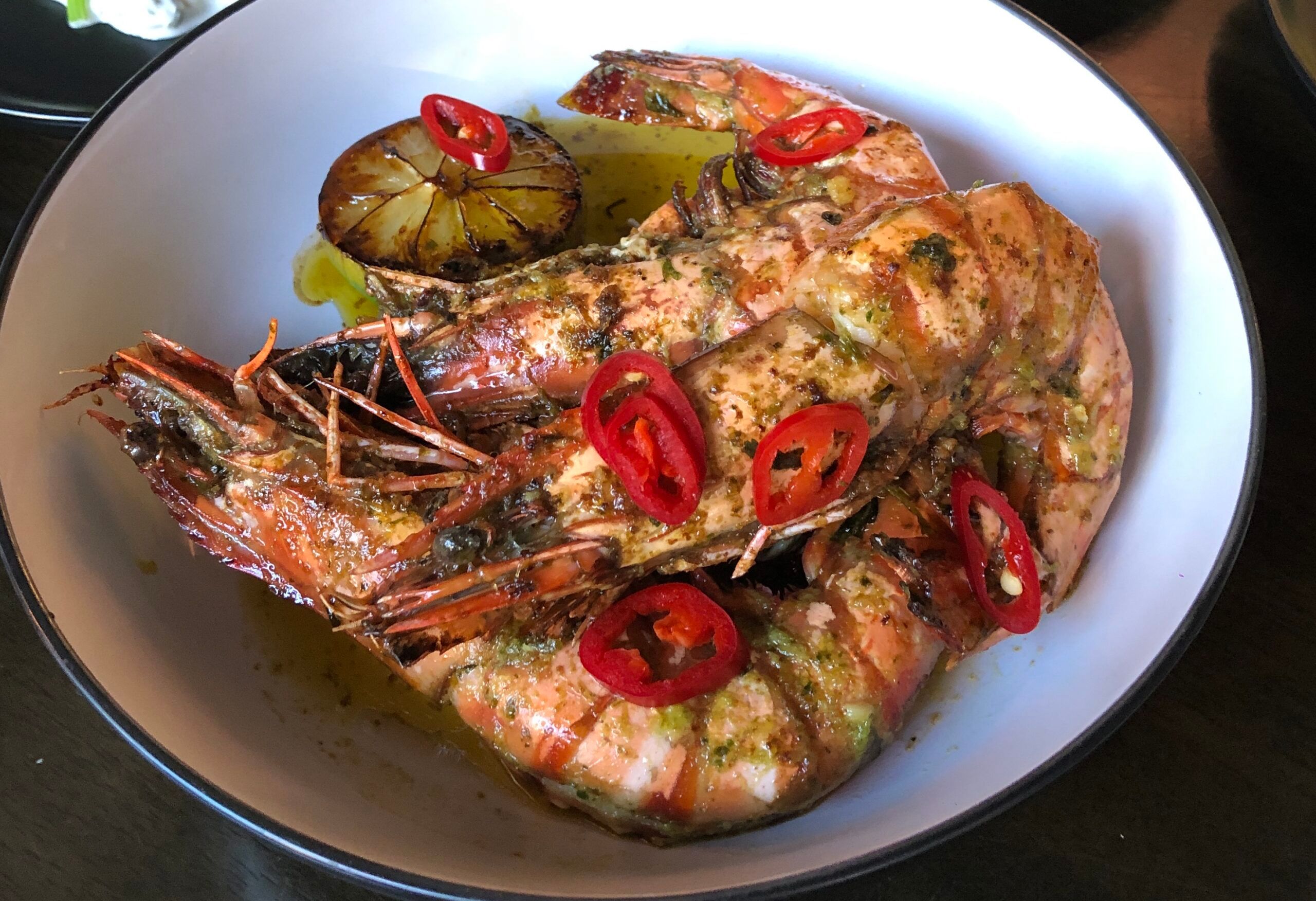 The Crispy Pork Belly is pull-apart mouth-wateringly tender with a right-on crispy fat layer, served on a smear of carrot puree and five-spice caramel, taking you deep into tastebud satisfaction as the opposing and off-the-wall flavours come through.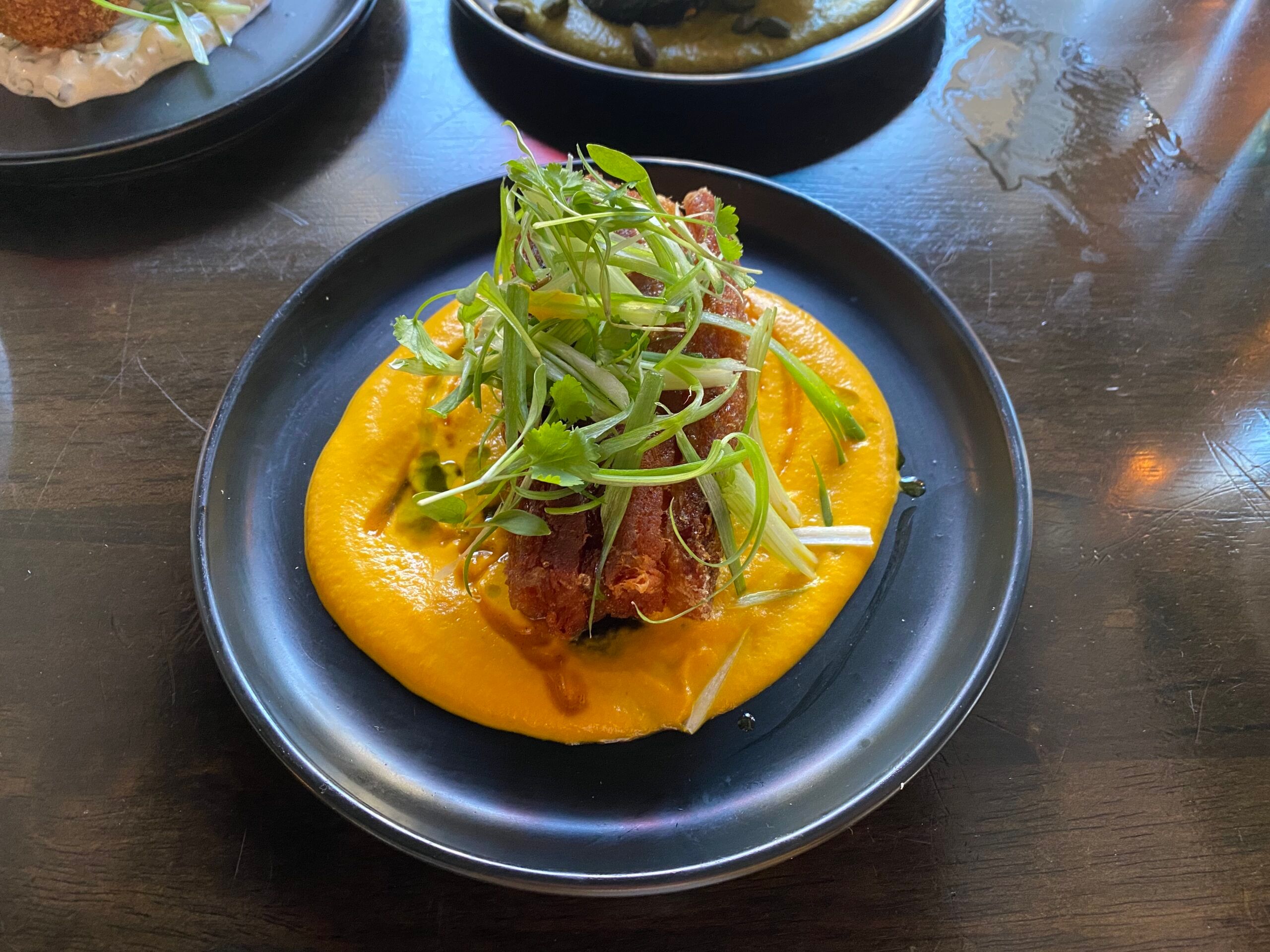 The Sweet and Sour Cauliflower (one of the most popular dishes, we understand) takes 'takeaway' to a different league: crunchy veg, pleasing mix and match sauce with sweet onions and that Asian savoury green pepper taste. And the Scallop dish! These sweet little sea beauties swim with chicken skin and wild garlic. It's an inspired fusion.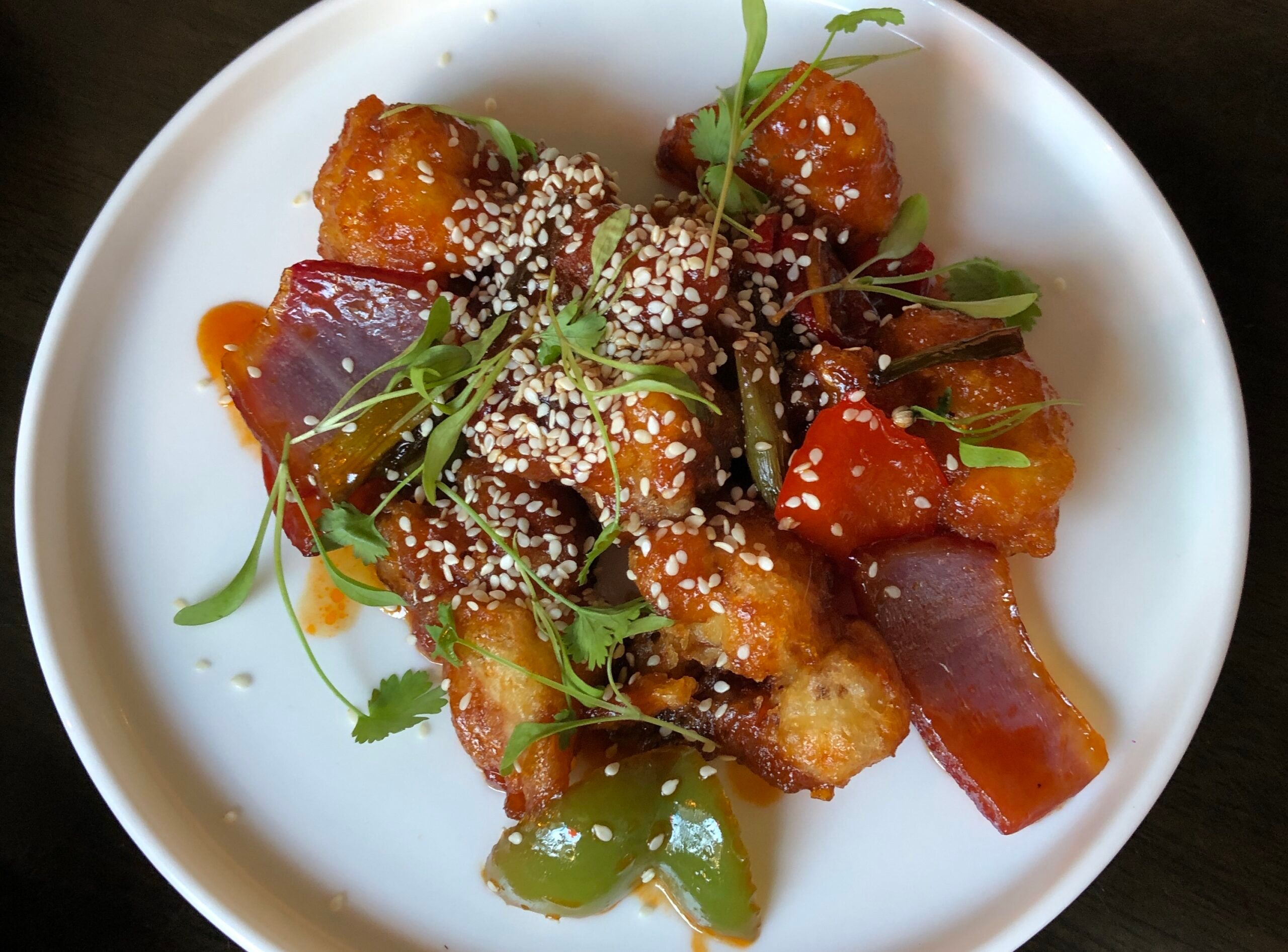 We could continue, but they've just changed the menu. Some of these dishes remain, just with a swerve on the touches (for instance, the Bocconcini Mozzarella balls and heritage tomatoes are now in a walnut oil). This means that regular visits are in order, to sample the chefs' enhancements, inventions and newbies. And we haven't even mentioned the desserts: this month, we're off to try the Waffles with Miso Caramel and Vanilla Ice Cream.
Natural wines and rarities
The DaddyLonglegs also quite rightly prides itself on a carefully curated wine list, which is achieved via the expertise of general manager Anya Wlodarczyk. The team publishes the current selection on their website, but Anya is always up for recommending must-sample bottles. It's an extensive list, taking in wines from local producers as well as new- and old-world vineyards. And in addition to the reds, whites and rosés, orange wine and fizz are ready to uncork.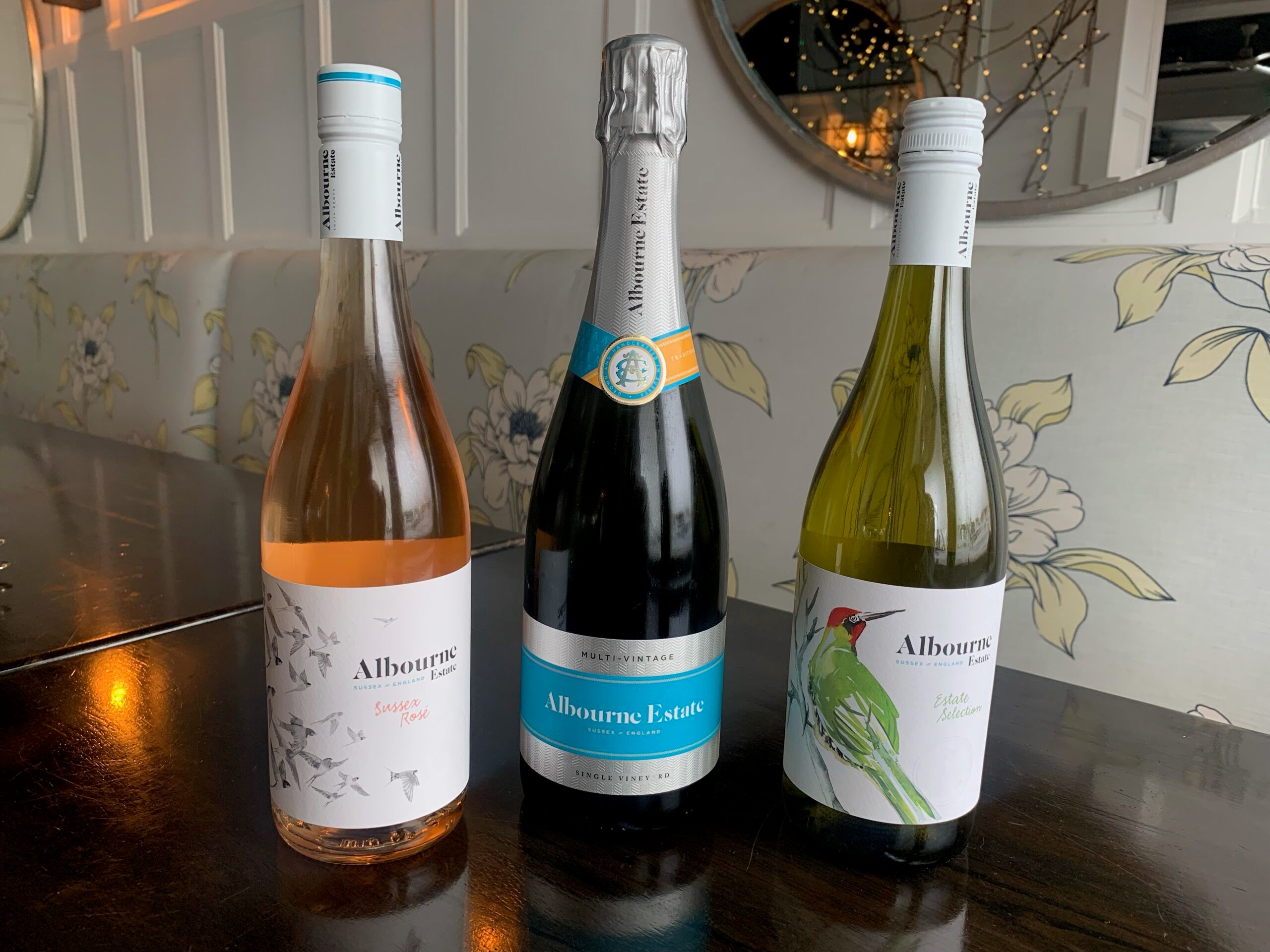 Live Music Brighton
The DaddyLonglegs has also launched a series of weekly events for their Live Music Brighton. Wednesdays are currently strumming large and Fishy Fridays – where only locally sourced, fresh fish is on the menu – are off the scale.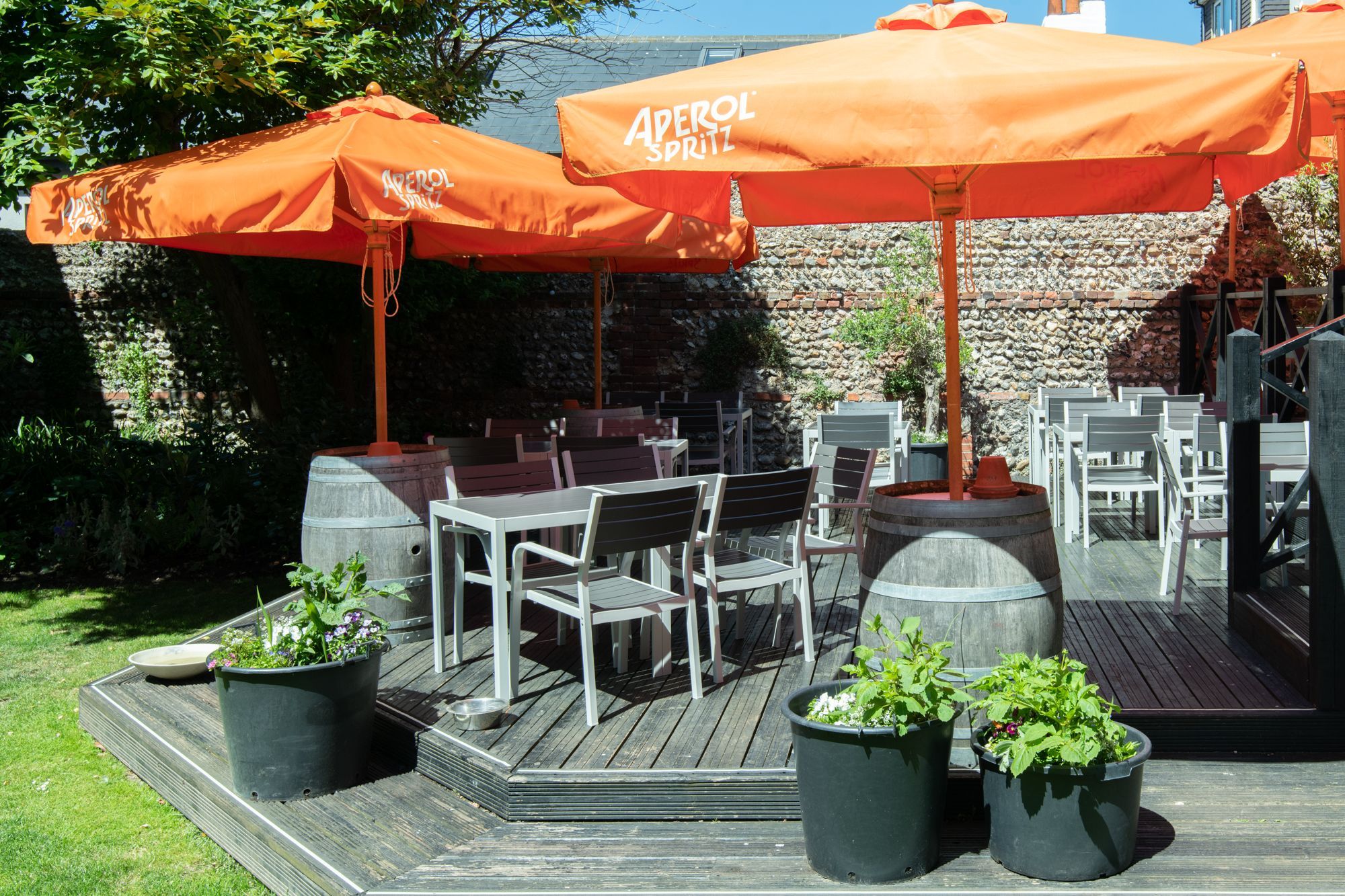 We can't recommend it enough. Discover more at daddylonglegs.co.uk.