Something good's brewing in the 'hood
Out on the edge of our city's limits, Brighton Bier Brewery is cooking up something special. Echoing the achingly cool pop-up craft ale and street food sites in old industrial areas in some of Europe's capitals, the team has created a chance to sample some of the city's best Pale Ales, IPAs (West Coast and NEIPA), Porters and Stouts, right where they're produced.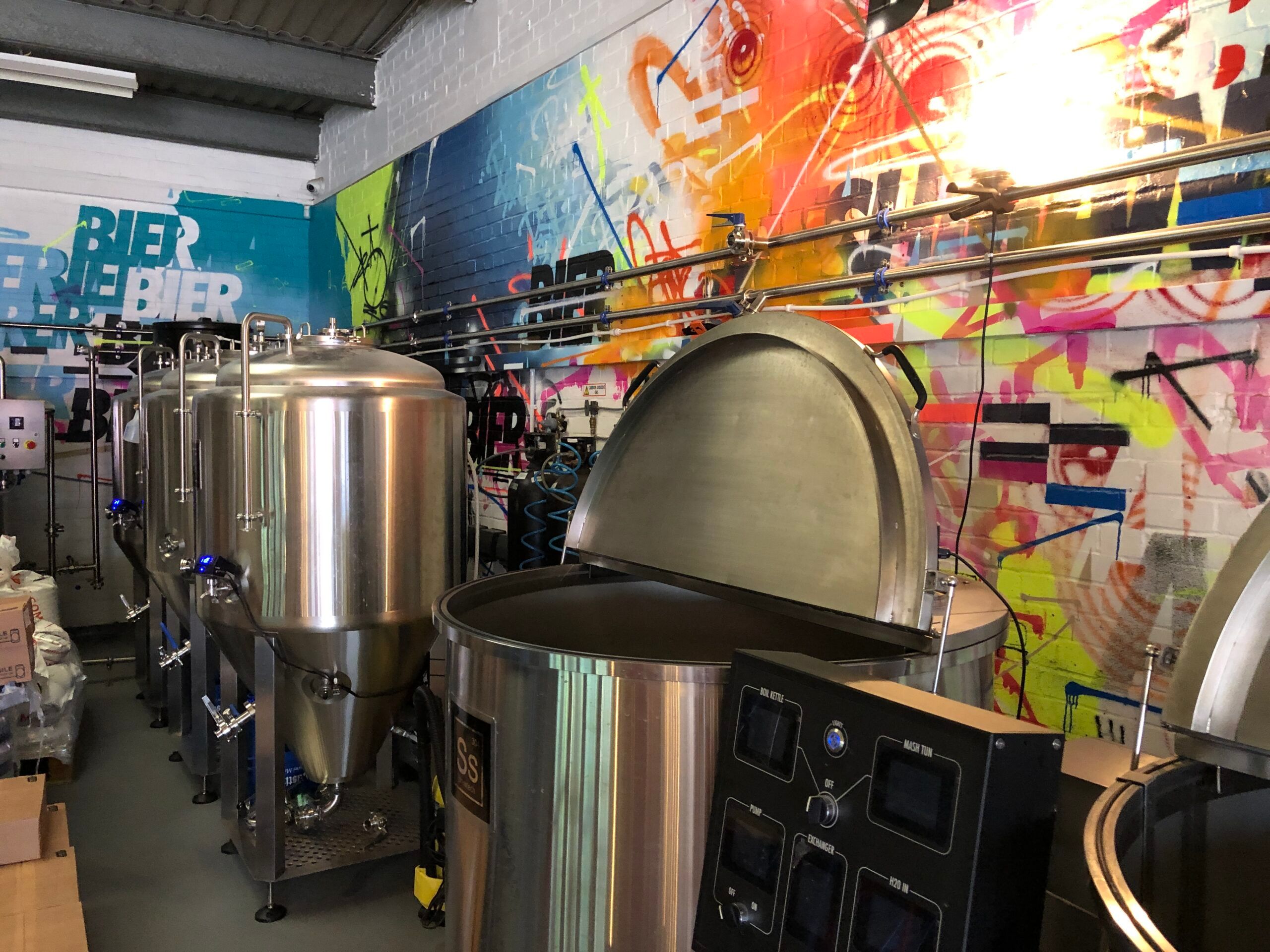 You may be familiar with Brighton Bier Brewery's two pubs in the city: Brighton Bierhaus on Edward Street and Southover Street's Haus on the Hill, both of which have attracted fans of craft beer that nods to the historic importance of German and Belgian brewers with a hug of Brighton love. But this is something different: a Bell Tower Industrial Estate site with few frills, where you sit among colourful shipping containers on wooden tables and chairs. If you squint, it feels like you're on the set of a backstreet New York City movie.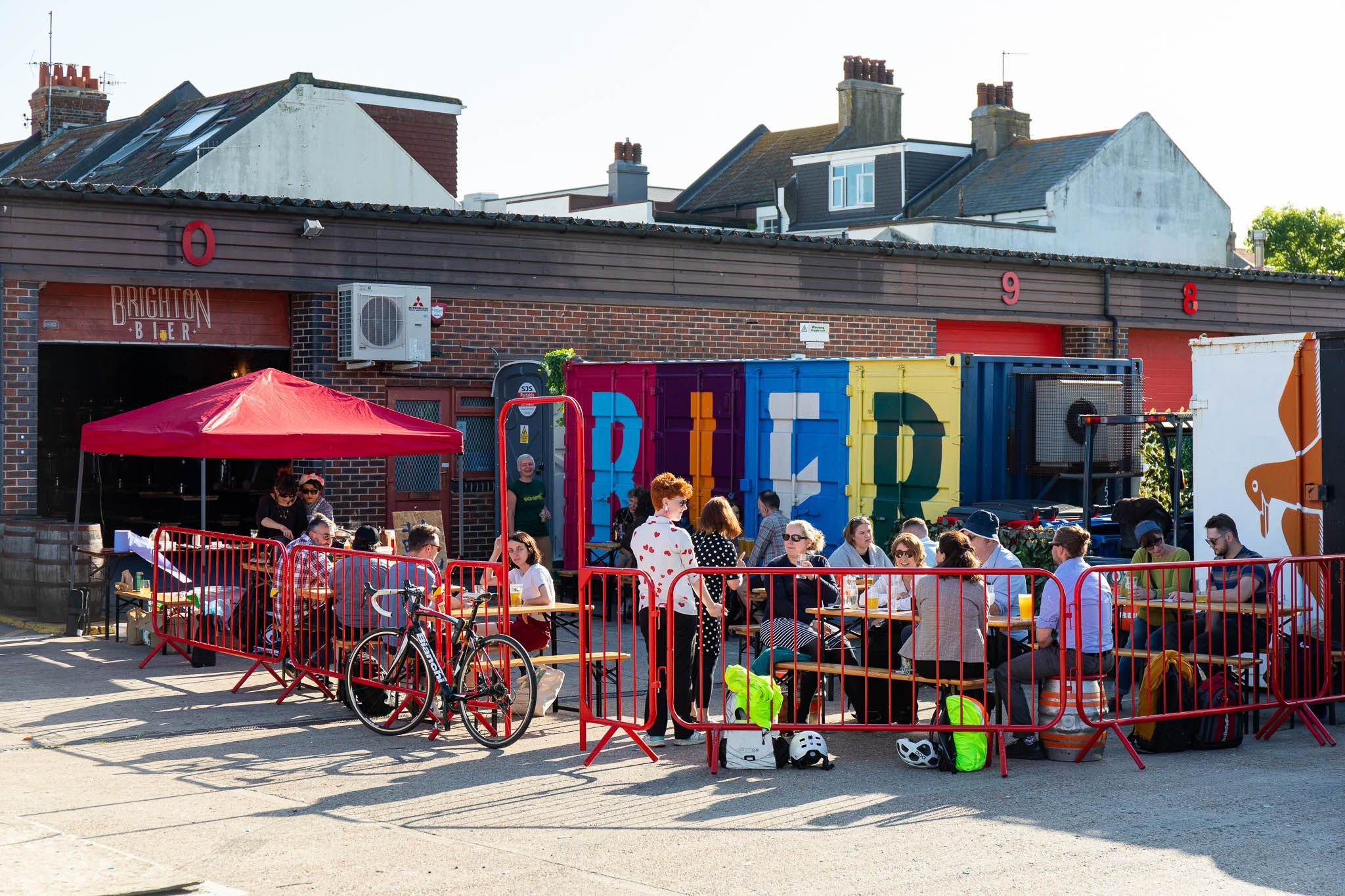 Inside the unit are shiny silver brewing cylinders, and a maze of taps and pipes. It's here that you'll also find the bar, further seating, table foosball and retro gaming consoles. But today we're focusing on their pop-up street food, designed to offer delicious and well-priced snacks that soak up the select bier you're soon to enjoy.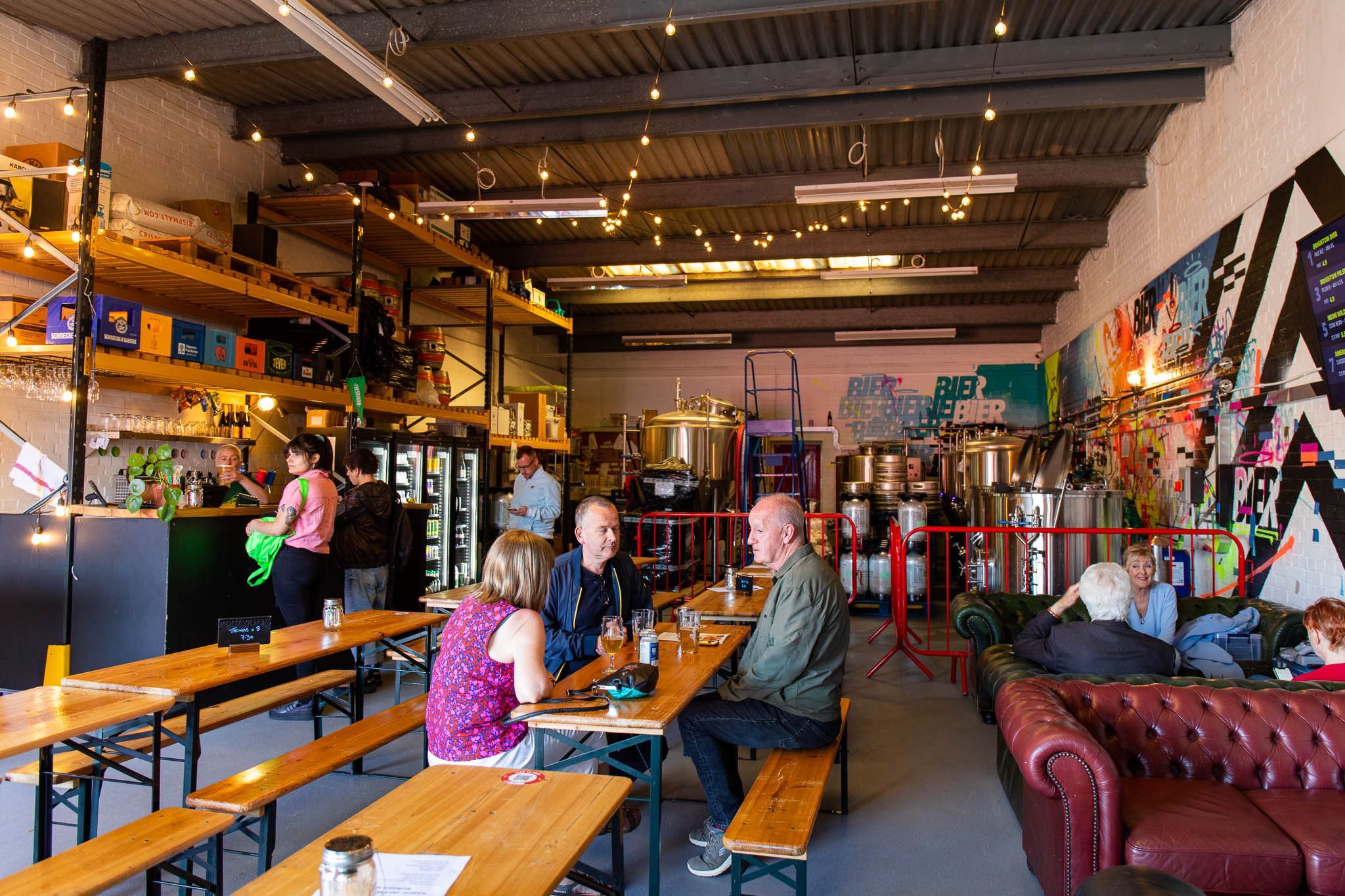 What's Japanese for 'yum'?
On Friday nights, it's drool-worthy Japanese street food, courtesy of KANPAI. When they open at 5pm, the familiar smells of soy sauce, teriyaki and katsu create a belly-rumble that screams out 'try me', with woks fired up and camping stoves burning.
On the menu are options including teriyaki beef burgers, bier-battered fish burgers, beer battered tofu burgers and chicken and vegan gyoza. There are also wings in two incarnations: Japanese chicken wings and teriyaki cauliflower 'wings'.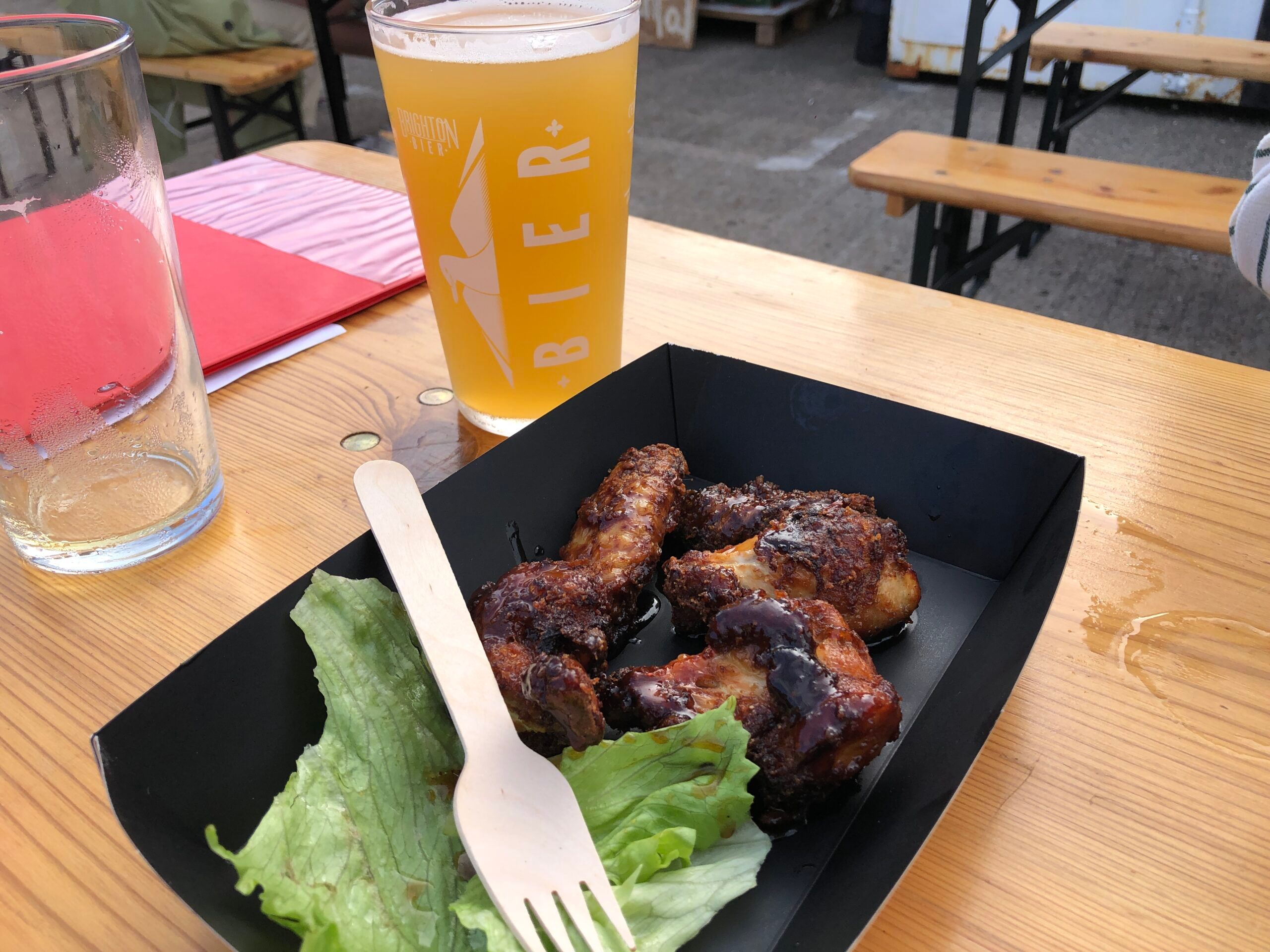 The gyozas are served in festival-esque cardboard trays, with tooth pick cutlery. They're tasty, fried to perfection and filled to the brim whether the chicken or meat-free versions are your bag. And there are six per portion, ready to share. But we wouldn't, if we were you.
The same goes for the richly flavoured chicken wings, which are generously smothered with sauce. They're called 'Tebasaki', which we learn refers to the cut of chicken as well as a sauce that's both savoury and sweet, with the secret (sshh!) being to season after they're double fried, resulting in a super-crispy skin with a zingy flavour.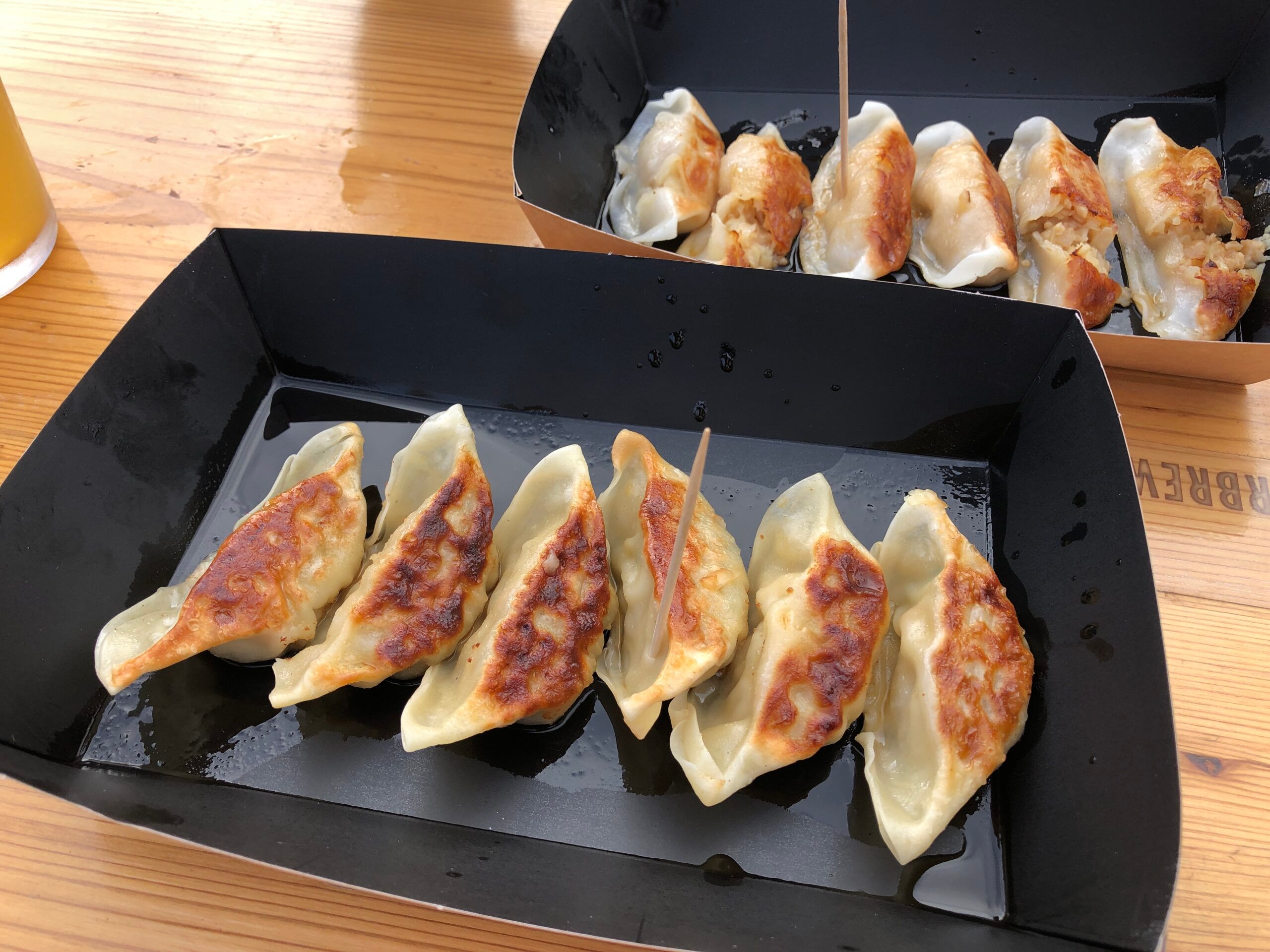 Possibly headlining the menu is the popular Chicken Katsu Burger, which comes in a lightly toasted bun, scattered with crispy onions and the curry-Katsu sauce, lightened by mayonnaise and lettuce.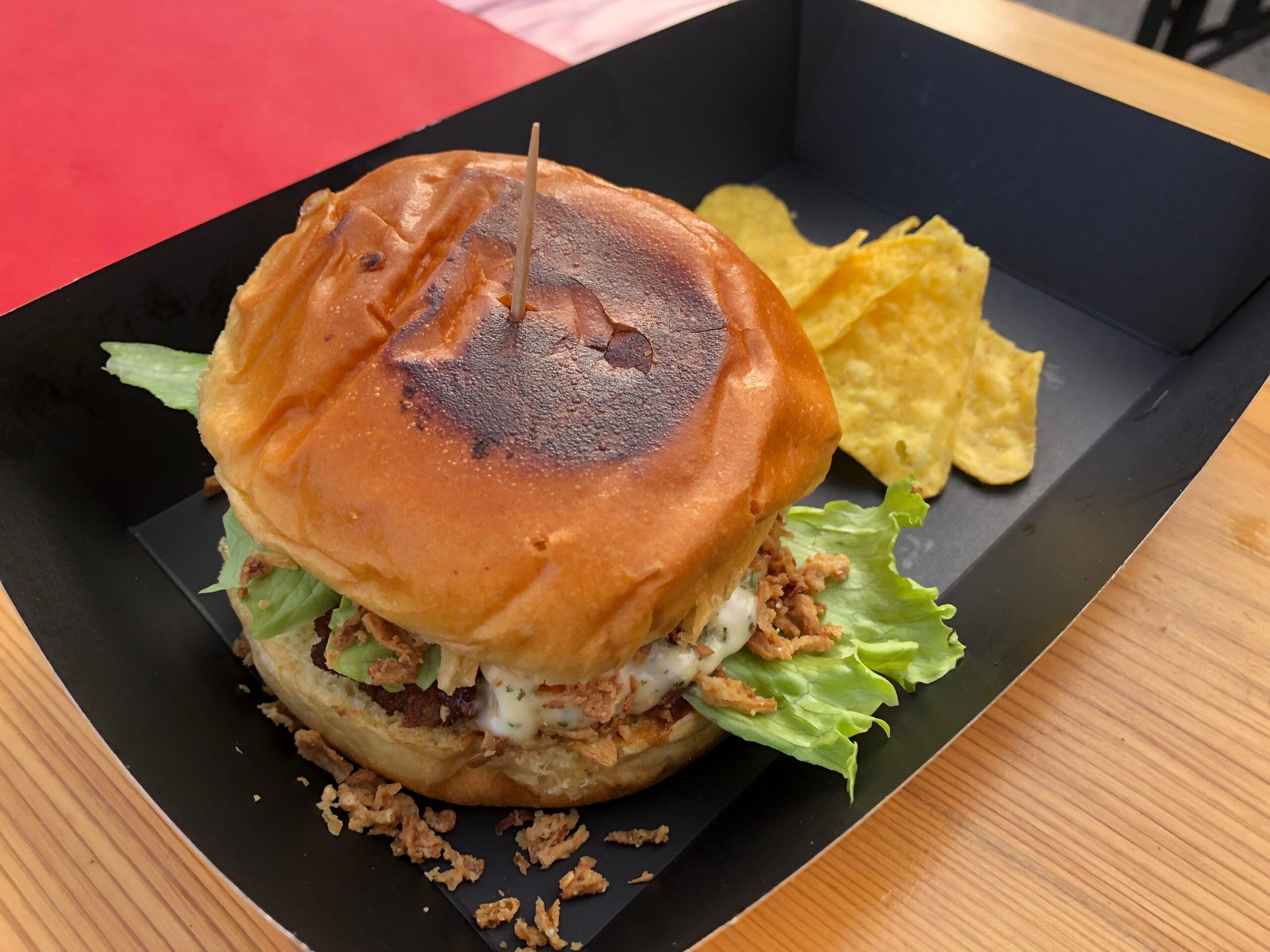 All of this is washed down beautifully with the bier on offer, and with names like Lucky Boy, Freshman and Truckbed Romance, you know you're in for a treat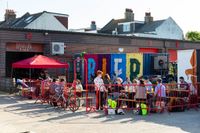 Want to know more about Brighton Bier Brewery | Tap Room | Beer garden?
Find Out More