Brighton BBQ | Northern Thai Style
Brighton BBQ style food with influences from Northern Thai land.
There are plenty of great Thai eateries in Brighton serving classic Thai cuisine. Who doesn't love a creamy, subtly spiced Green Curry? However, I'm lucky to have travelled to Asia and occasionally crave something a little off-beat, that oh-my-god-I-could-really-be-in-Thailand taste sensation! Step in Lucky Khao! The Lucky Khao menu focuses on northern Thai cuisine and while the dishes may not be instantly recognisable, the balance of sweet, sour, spicy and salty flavours is distinctly Thai.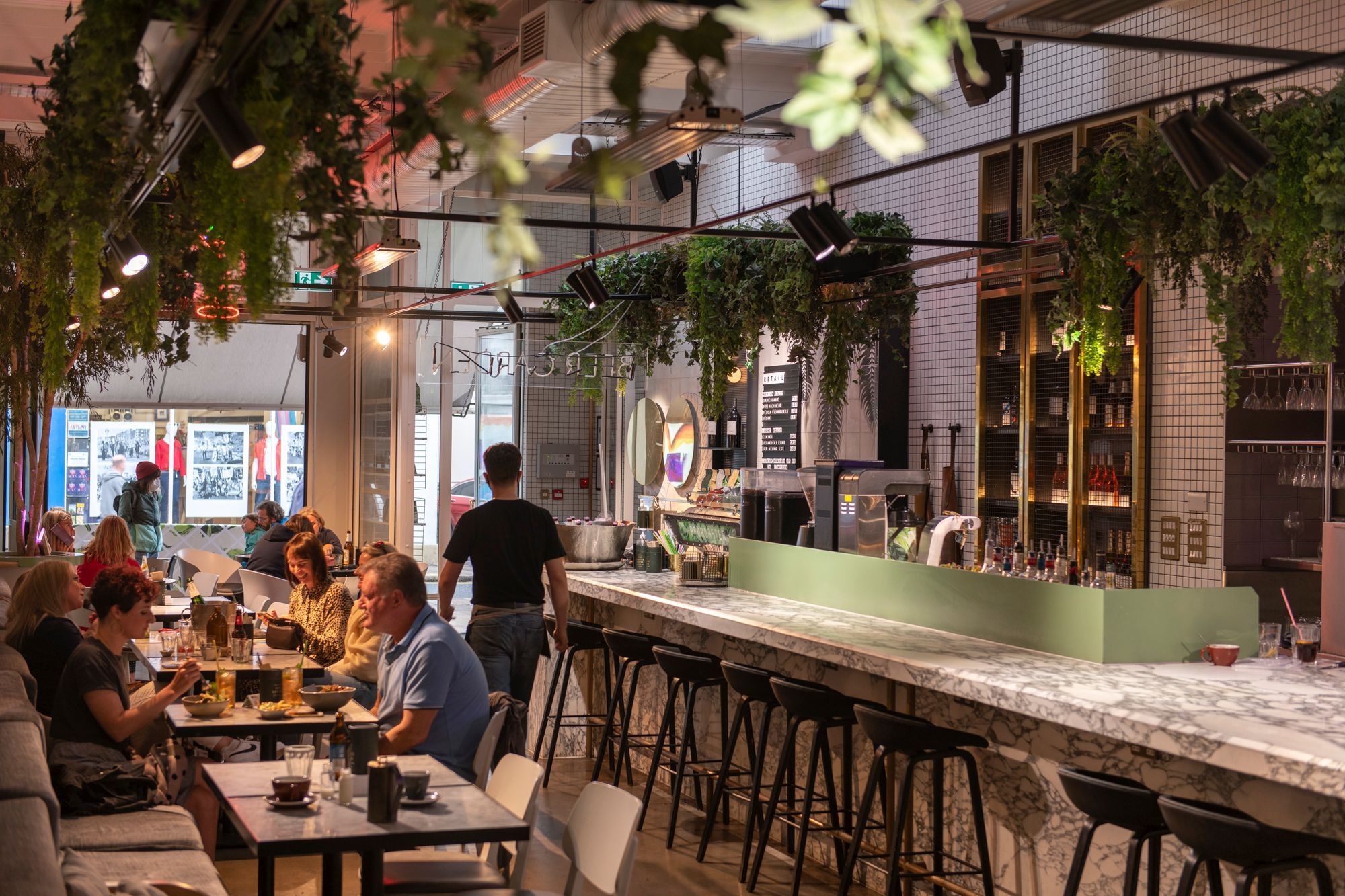 On a warm summer evening, we could almost have been in Bangkok as hubby and I swap the buzzing, steamy streets of Kemptown for the neon-lit, cool tranquility of Lucky Khao. There's a funky, unpretentious vibe and a genuinely friendly welcome. The server explains that their Brighton BBQ menu is best enjoyed 'family style', designed to be shared. As someone who regularly suffers with food envy this is my kind of asian restaurant. They give us tips on how many dishes to order and point out the handy chilli rating displayed next to each one.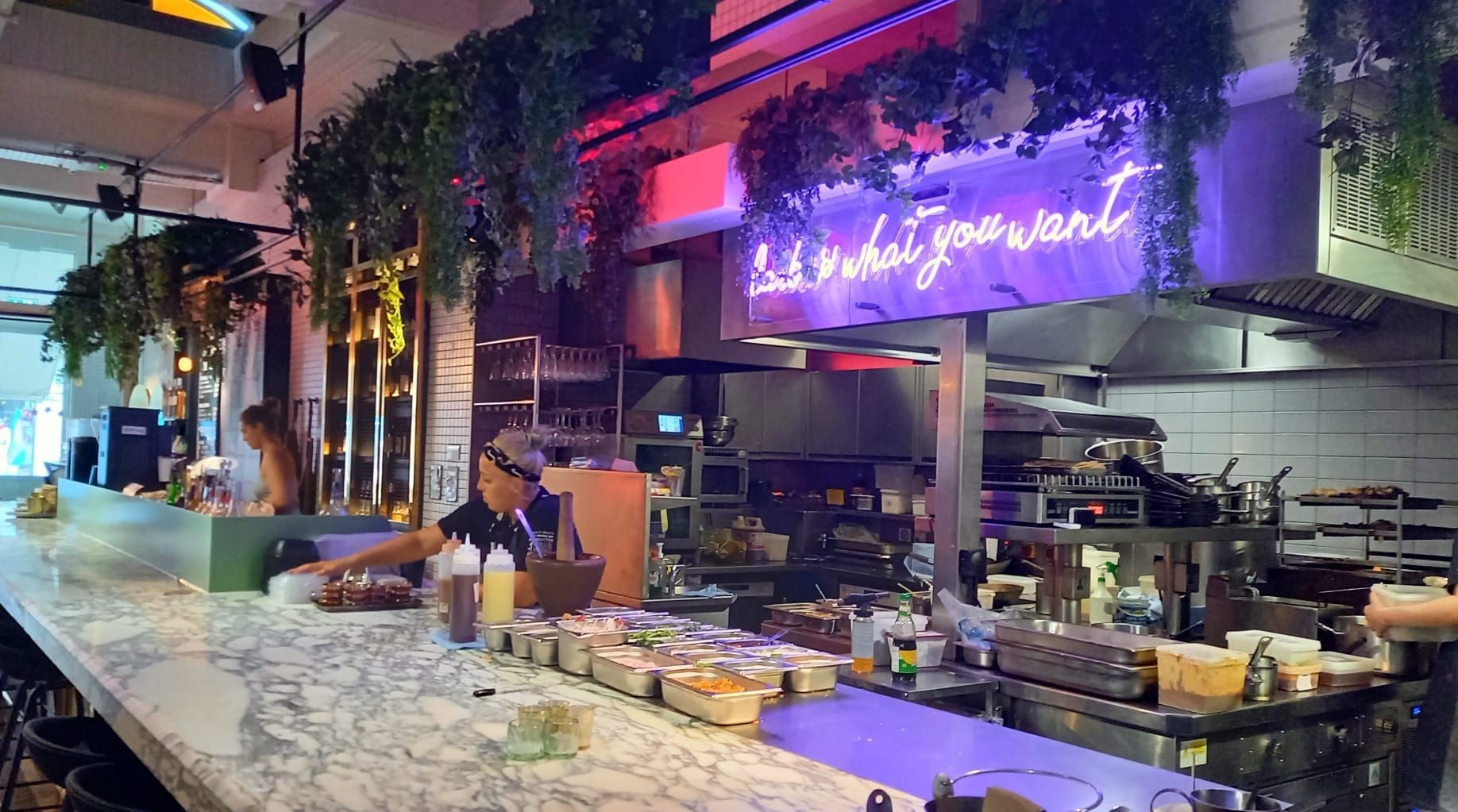 The Brighton BBQ style menu offers a crowd-pleasing choice of plant based, fish and meat dishes with varying degrees of spice to suit all tastes. Struggling to make a decision (everything sounds delicious), we ask our server for help and they talk passionately about several dishes, explaining that the chefs have honed their cooking skills in Thailand.
I suspect that this is going to be one of the most authentic Thai meals we've had outside Thailand!
There's an appealing choice of cocktails and I'm tempted by the Mango and Chilli Daquiri but it seems appropriate to be drinking Thai beer so we order two bottles of Singha.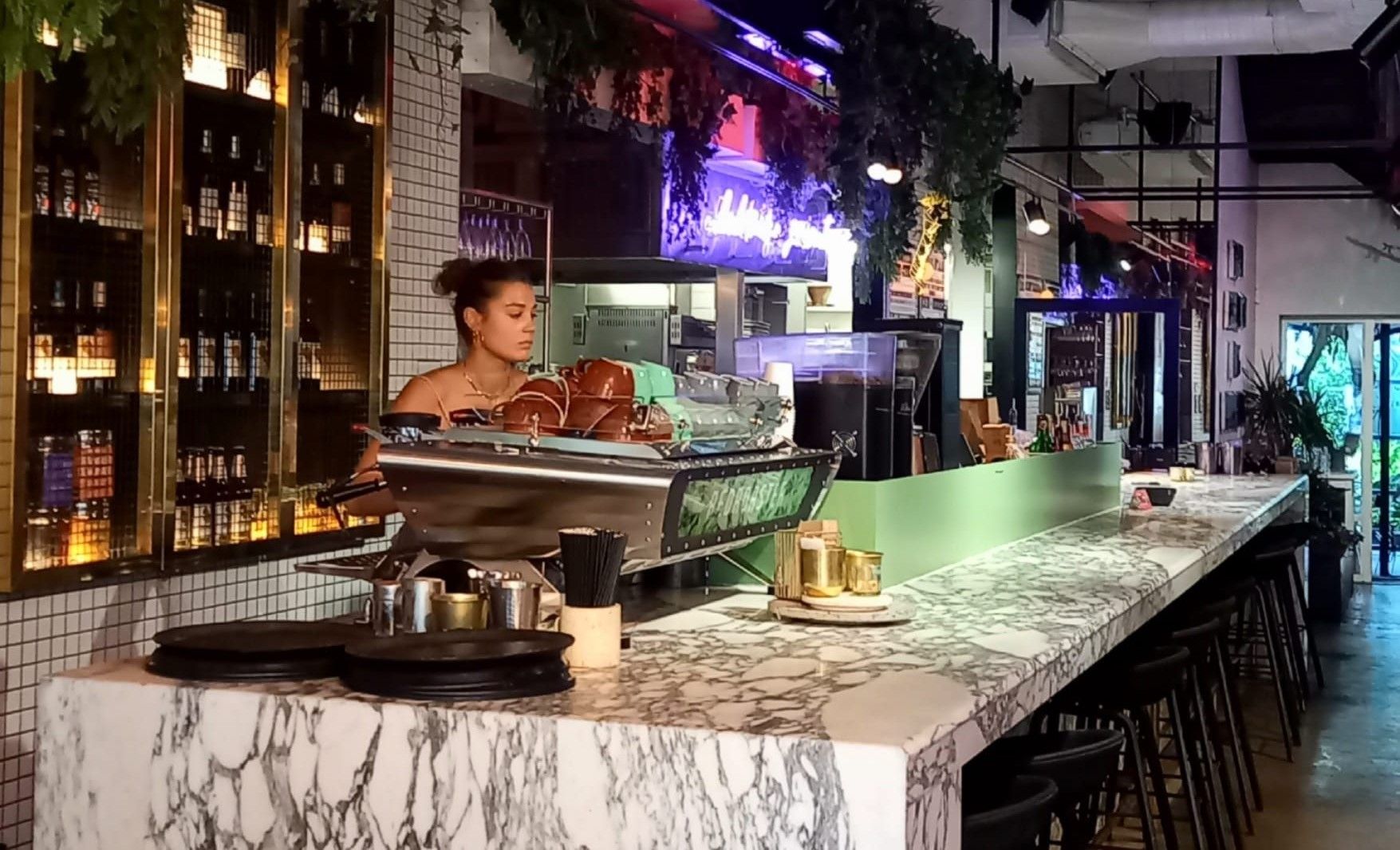 The food is served as it's cooked and plates arrive at our table at a steady pace. First up, from the snacks section of the Brighton BBQ menu, are Chicken Larb and the intriguing-sounding Northerner's Hotdog. This is no ordinary hotdog! Yes, it's a sausage encased in a bap, but that's where the similarity ends. Made in-house according to a recipe from Chiang Mai, the fat, smoky pork sausage is not your average banger. It's lightly smeared in sweet, fiery mustard and bursting out of a buttery brioche roll. The Chicken Larb is fresh with a chilli kick. Subtle notes of lime and fish sauce add a salty zest to the nuggets of minced chicken.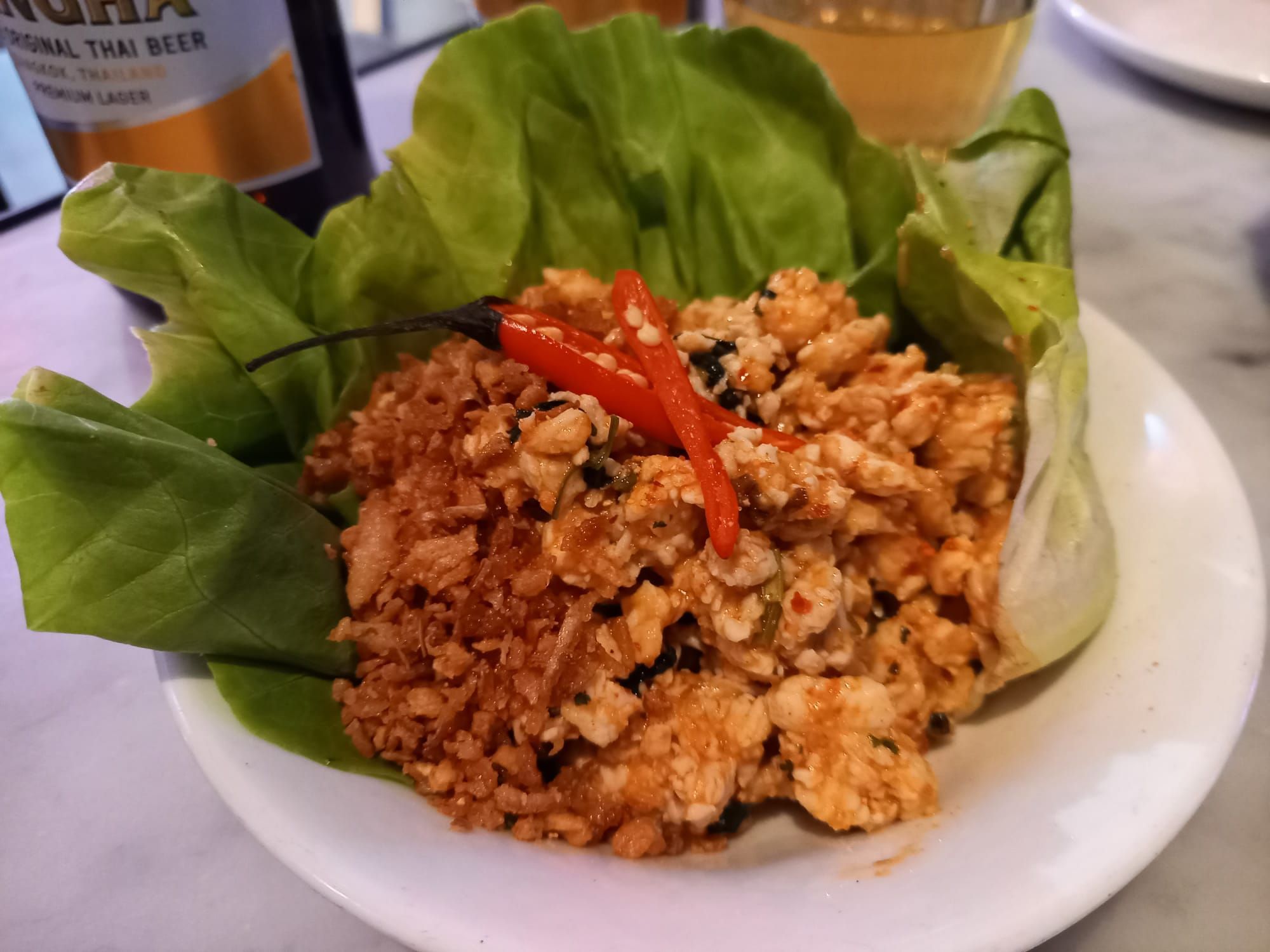 As I hungrily scoop up another mouthful of larb with a lettuce leaf (cutlery already ditched!) I'm distracted by the arrival of Lucky Khao's famous BBQ Corn Ribs. There's a knack to eating these. Slide the perfectly charred corn rib around the bowl to mop up the coconut cream dip, then tear off the kernels with your teeth. In the words of Colonel Sanders, they're 'finger lickin' good!'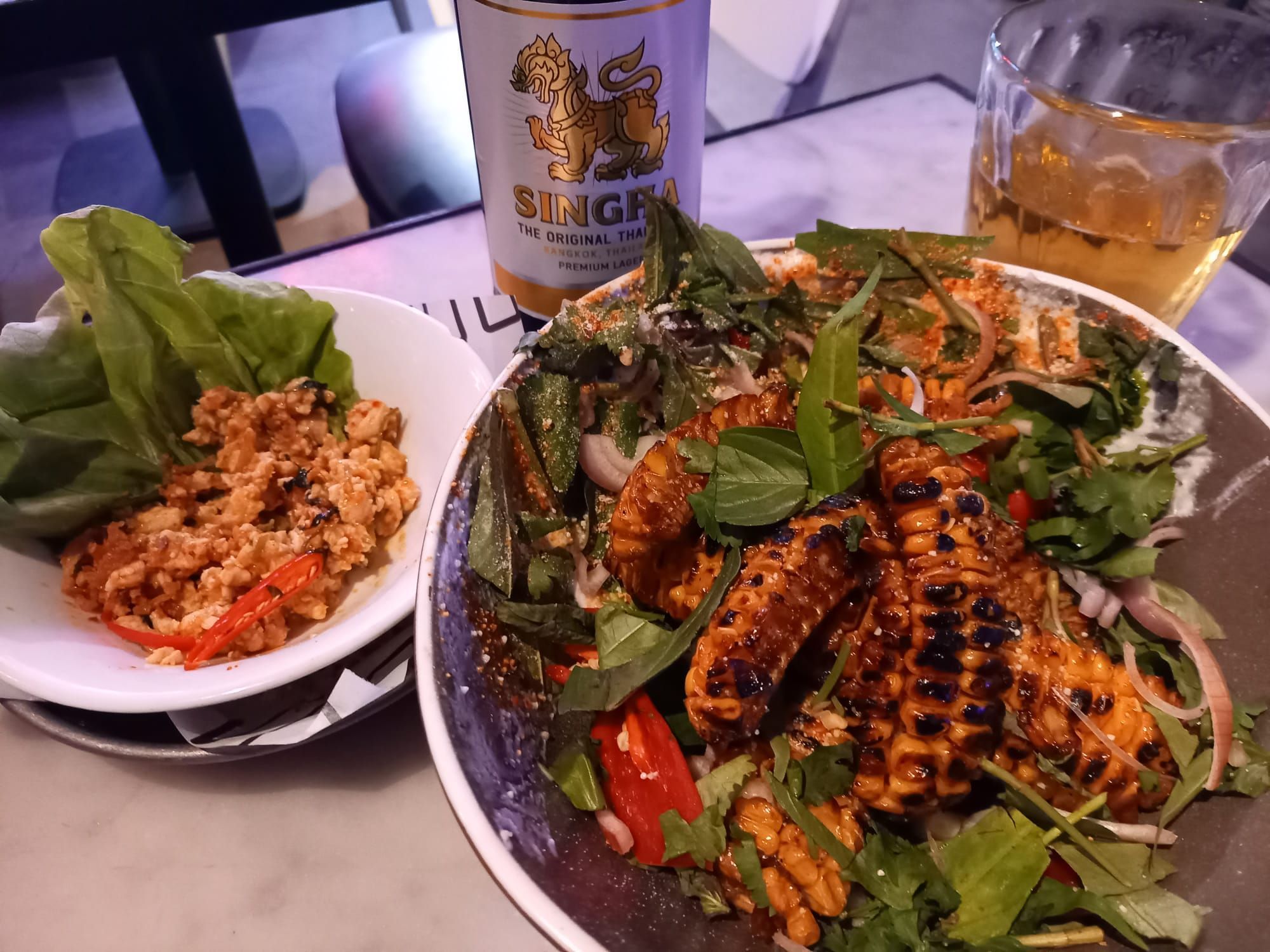 The conversation has been replaced by appreciative mumbles as our final two dishes are squeezed onto the table: Crab Fried Rice and Burmese Pork Curry.
The Crab Fried Rice is expertly cooked. Seriously sticky, slightly smoky rice is dotted with delicate flakes of crab and topped with a fried egg that's just on the right side of runny.
I muddle the egg into the rice with the diced onion, Thai herbs and a homemade chilli crunch and am transported back to Thailand. It's incredibly moreish and I could polish off the whole bowl but am yet to sample the Brighton BBQ curry.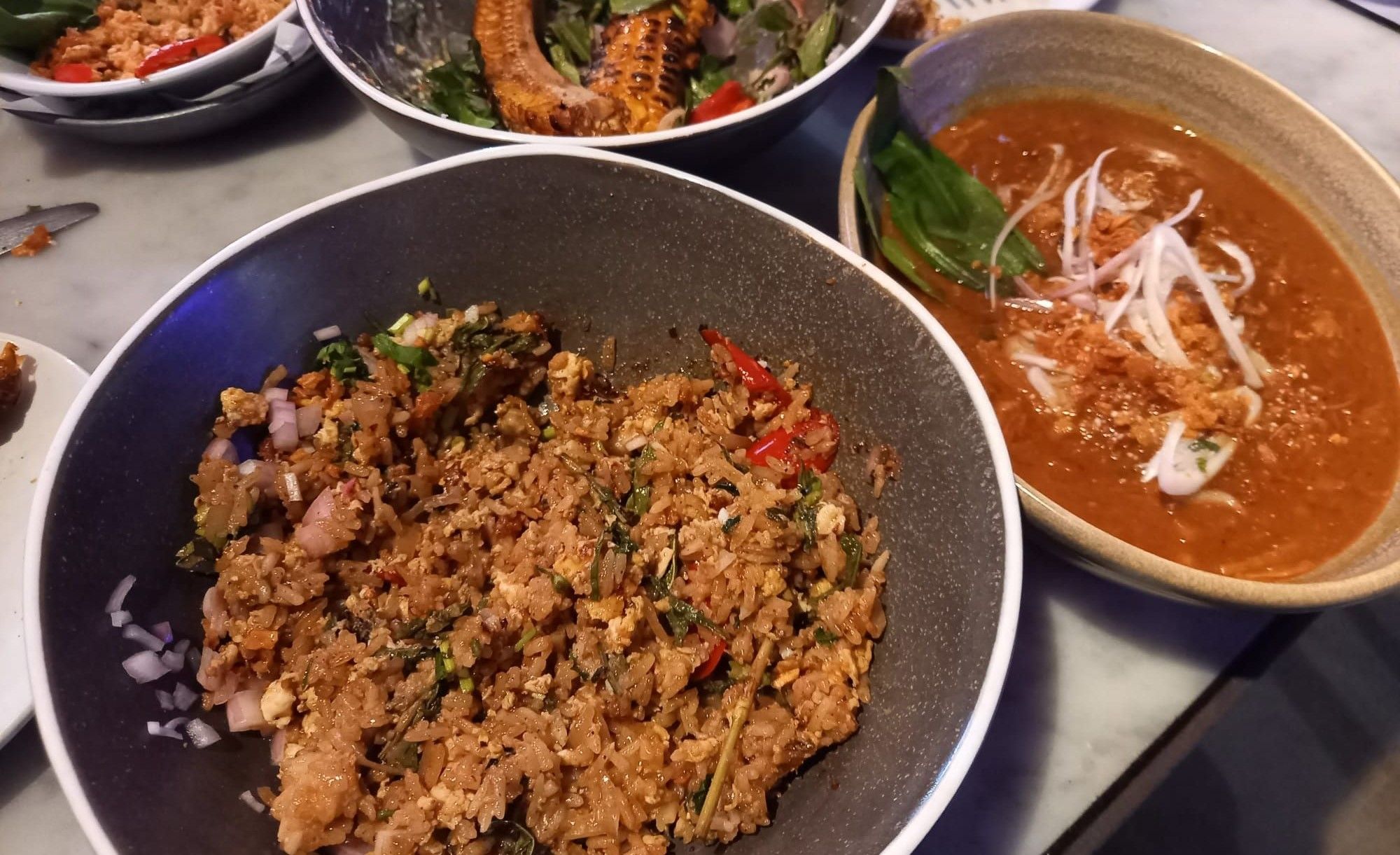 The Burmese Curry is packed with pork that has been smoked on-site, then slow cooked. This succulent Brighton BBQ pork is then shredded into a rich, but light sauce and the result is sweet, smoky and nutty. A mouthwatering alternative to the classic Green Curry.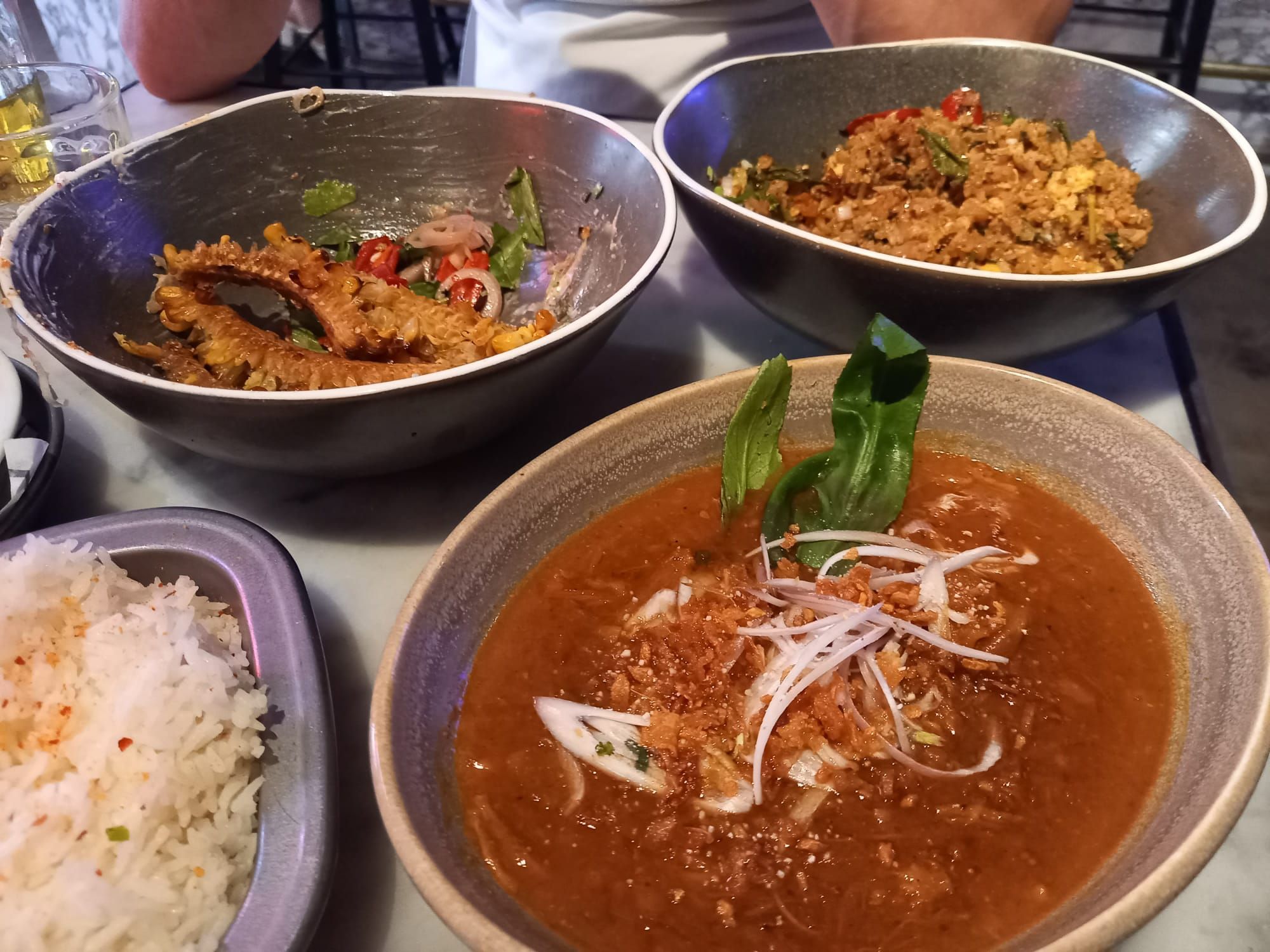 We've arguably over-ordered but are reluctant to leave a mouthful. Don't be expecting 'small plates', portions are generous and flavours are huge. And after a very reasonably priced bill, we waddle out into the warm Bangkok Brighton evening debating about our favourite dishes and already planning a return visit for this fantastic Brighton BBQ.