Restaurant Brighton's guide to
Brighton seafront restaurants
The insider's guide to Brighton seafront restaurants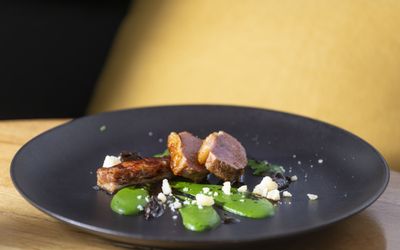 Amarillo at Drakes serves a fine dining six course set tasting menu in one of Brighton's most luxurious boutique hotels.  Amarillo's chef Ian Swainson, has a Michelin star studded history in Sussex, making this one to try for a special occasion with a real foodie lover. Amarillo has the added benefit of combining exquisite quality with a more relaxed atmosphere than you might normally expect.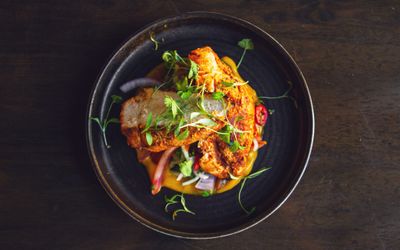 Kemptown based and sea facing restaurant-bar, DaddyLonglegs, is set as a destination for prime seaside wining and dining. Expect a weekly changing menu of internationally inspired small plates, natural wines from globally celebrated and independent suppliers, a dazzling array of spirits and unrivalled alfresco dining opportunities.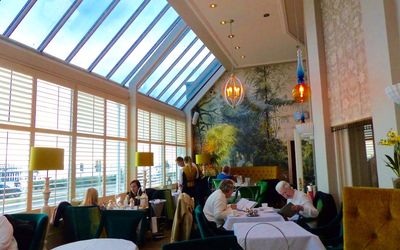 The Victoria Terrace at The Grand is an opulent space with beautiful sea views between the two piers. The Victoria Terrace hosts Brighton's favourite Afternoon Tea, winning the BRAVO best afternoon tea for 2019 and 2020. Tea offerings include traditional, vegan The Brighton G and Tea and Moet and Tea – depending on how far you want to push the boat out.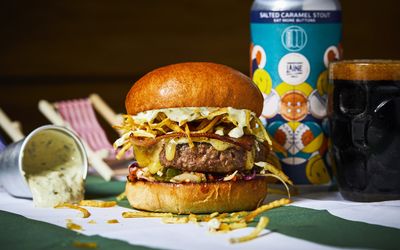 Honest Burgers have set up a second home at Brighton's oldest seafront pub, The Fortune of War (and honestly it's a match made in heaven). Alongside their menu of many traditional favourites, they have introduced the exclusive Beach Burger. This burger is a mighty mouthful of; Honest Beef, salted caramel, beer candied bacon, oaks-smoked Mayfield cheese, shoestring fries, pickle black slaw and chips. Most of the burgers can be adapted to gluten free and there is a dedicated section for plant based diners – rest assured at Honest Burgers no one will go hungry!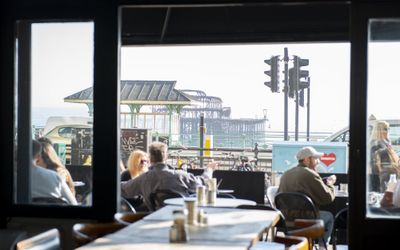 Cool cats flock to The New Club which styles itself somewhere between edgy New York eateries and retro L.A. diners and places itself with possibly the best West Pier view in an iconic 1870s building. The good-mood food is plentiful, the cocktails kicking and the beer, craft. Sunday lunch is served late because cool cats lie in.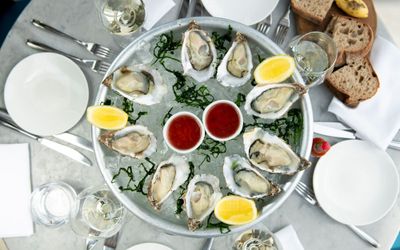 Annexed onto The Grand Hotel is The Salt Room with a stylish terrace affording sea views. The menu is primarily fish-led with dishes being charred to perfection on the Josper grill which is at the heart of their operation. Locally sourced, seasonally led and finished with a panache that has gained The Salt Room national acclaim – The Salt Room is elevated seafront dining worth noting.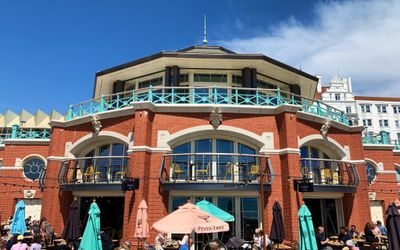 Set between two of Brighton's most well-known landmarks, The Palace and West Pier, Shelter Hall is a must-visit seafront destination. There are seven unique eateries from local legends including Chick Chick Crew, by Lost Boys Chicken, Patty Guy by Masterchef 2018 winner Kenny Tutt. Add to that a great mix of drinks, a superb cocktail bar, live entertainment, beachfront and terrace areas and you've got a perfect one-stop destination.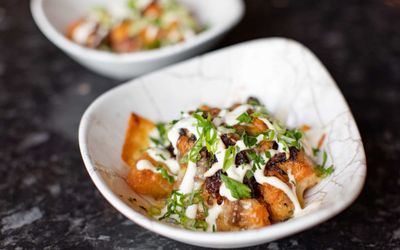 Taste Sussex is a sizeable Brighton Marina venue with alfresco seafront dining and beautiful views over the marina. The style of the restaurant is something akin to that big chain lounge diner, but don't let that fool you. Taste is proudly independent and locally owned by Brighton boy Chef Bartley. And you won't find a microwave meal in sight, only top quality locally sourced produce that's freshly prepared.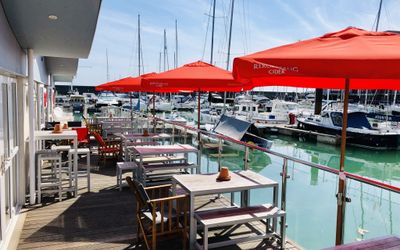 Head into the Brighton Marina and follow the boardwalk past all the big restaurants chains and dip down onto the marina to find yourself in The Watershed. This bar and all day eatery is a gem to find with a west aspect and marina level decking. Food is from the Space + Thyme Kitchen, with a focus on sharing platters and local produce, especially from the sea.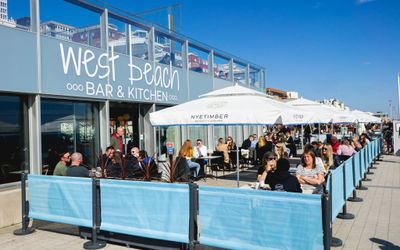 Situated beneath the i360, The West Beach Bar and Kitchen has a large terrace and floor to ceiling glass fronting so you can make the most of the seafront position. The all day menu covers everything from breakfast, brunch afternoon tea through to early afternoon meals and Sunday lunches. Upstairs the West Beach Cafe is open for lighter bites, or wine and nibbles.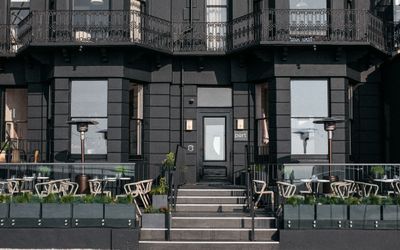 Head east up the coast to visit Brighton's coastal neighbour, Eastbourne. Port Hotel, a contemporary restaurant bar that offers some of the best sea views on the map. Offering breakfast and cooked brunches during morning service and elevating to a more fine dining approach from lunch through to dinner. Local and seasonal ingredients are at the heart of the menus here, and they extend that ethos to the cocktails and drinks list, with over 50% of the wines being from British producers and the cocktail menu changing quarterly to reflect the season's flavours.