Stamp of Approval: Small Plates that Deliver
The phrase 'hidden gem' is often overused, but we feel compelled to use it here. Tucked away on Ship Street, a few metres down from The Ivy and housed in what used to be the popular Marwood Café, it's something of a Tardis, with a two-floor, multi-room and outside space offering.
It's called Post House because – you guessed it – it dates back to the 1870s as the Post Master's Cottage, next to what was Brighton's beautiful old Post Office. The décor nods to the past, with wall murals of red post boxes and a mix of shiny new tiling, shabby-chic industrial furniture and bare walls. This, lit by subtle glowing bulbs, makes it a rather lovely place to be.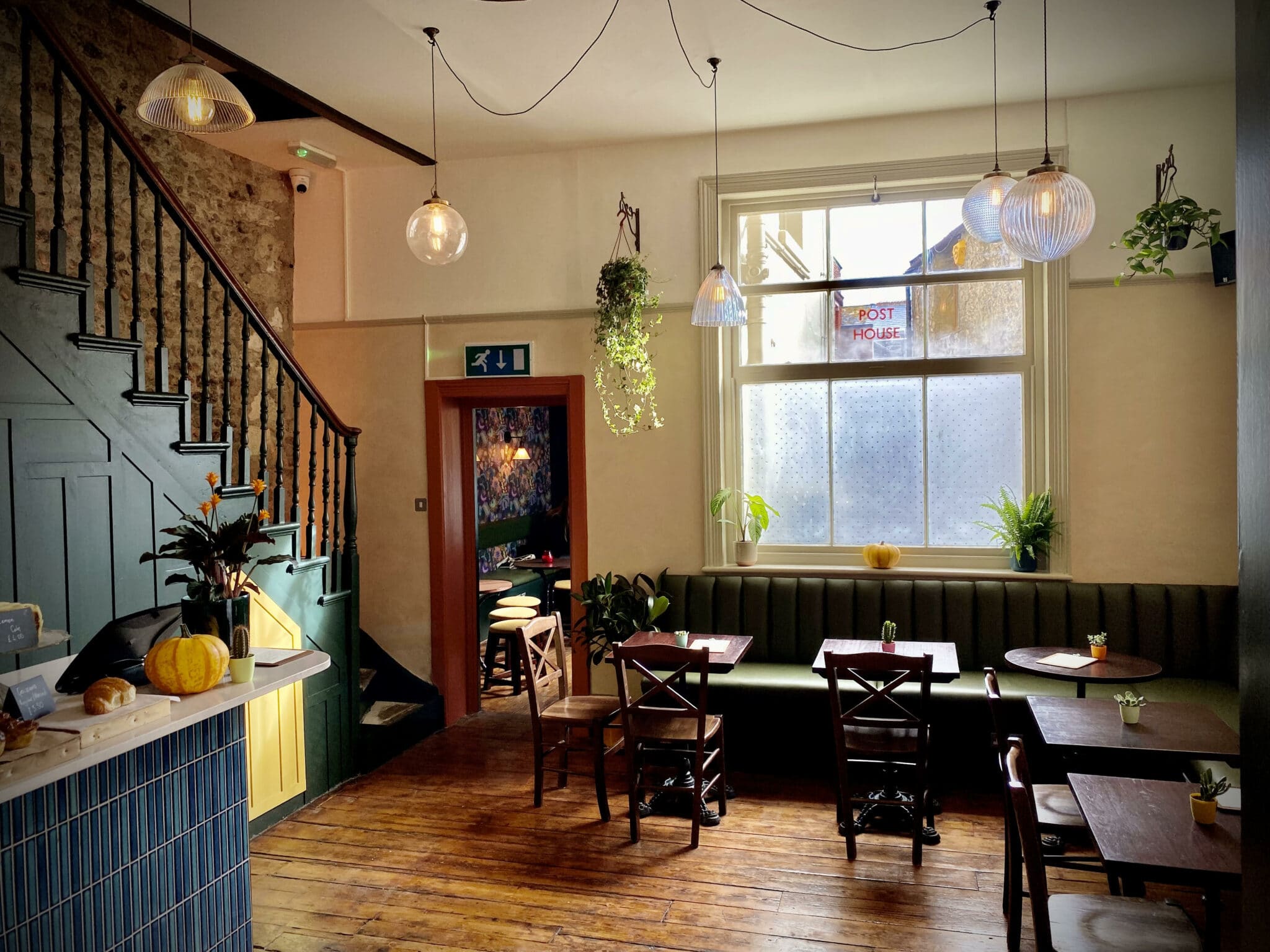 Post House says it's on a mission to bring us 'a positive and vibrant place that brings people together', with experience at its core. And boy, does it deliver.
Serving up a treat
The Brighton 'small plates' scene is growing, and it's a welcome thing. Not least because when food is this good, you have room to try as many different dishes as you can squeeze in.
We visited to try a selection from Post House's Sharing Plates Menu, on which there are around 20+ dishes. (They also offer a breakfast/brunch menu, Sunday roasts, and a 'grab and go' selection of carefully crafted pastries, breads and cakes.)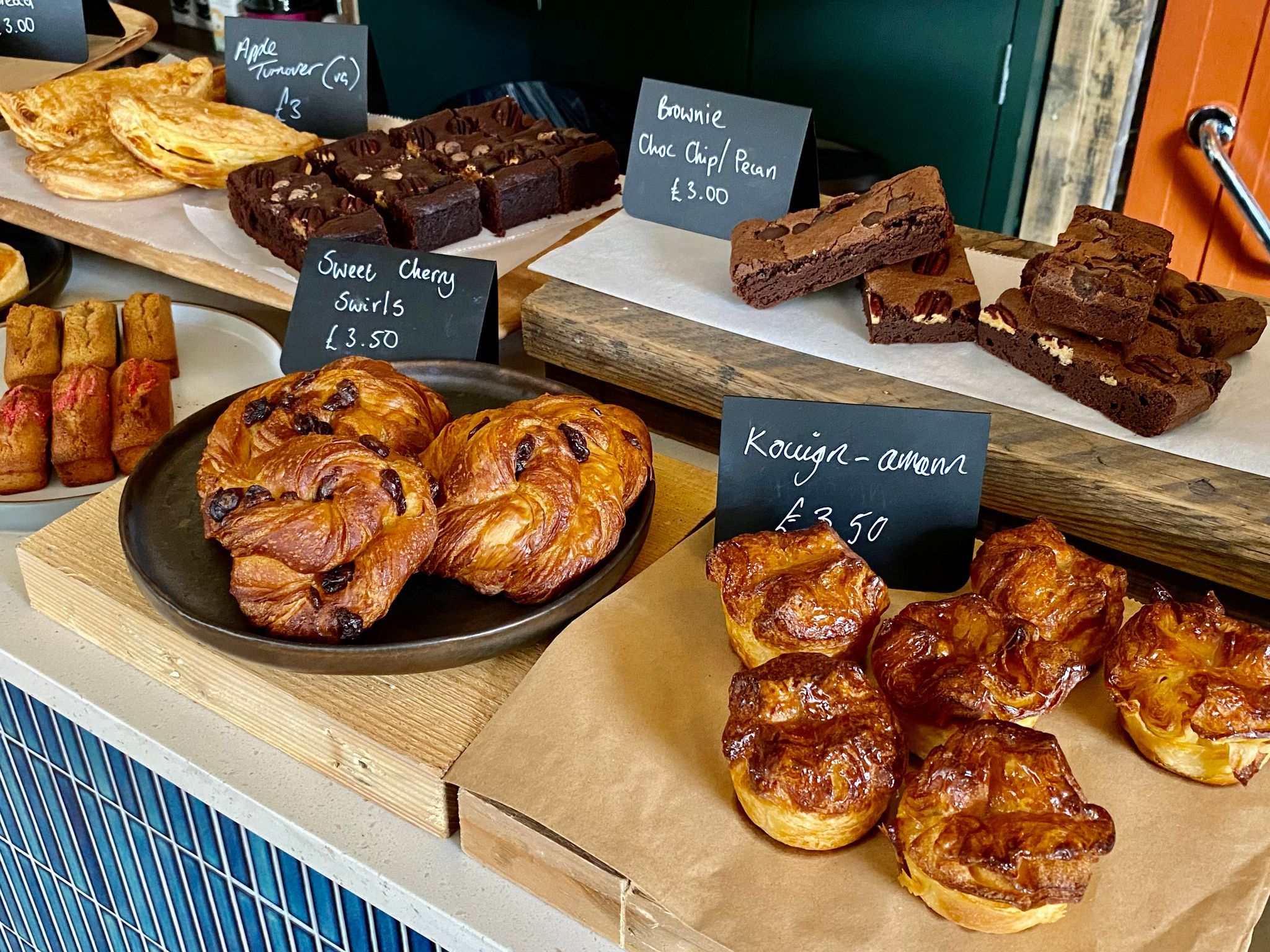 The beets, feta, pine nut, granola, apple, and mint plate kicked things off, and it's a good place to start with the crisp freshness of the dish acting as something of a palette cleanser.
The beetroot is served as a rich puree, with chunks on top too, making it a mouth-pleaser of differing textures. Matchsticks of apple add crunch-and-refresh to perfectly counter the salty feta sprinkles, and the mint lightens the dish. Any leftover puree can be mopped up with the delicious warm breads, which are served with a selection of flavoured butters (the truffle version is a winner!).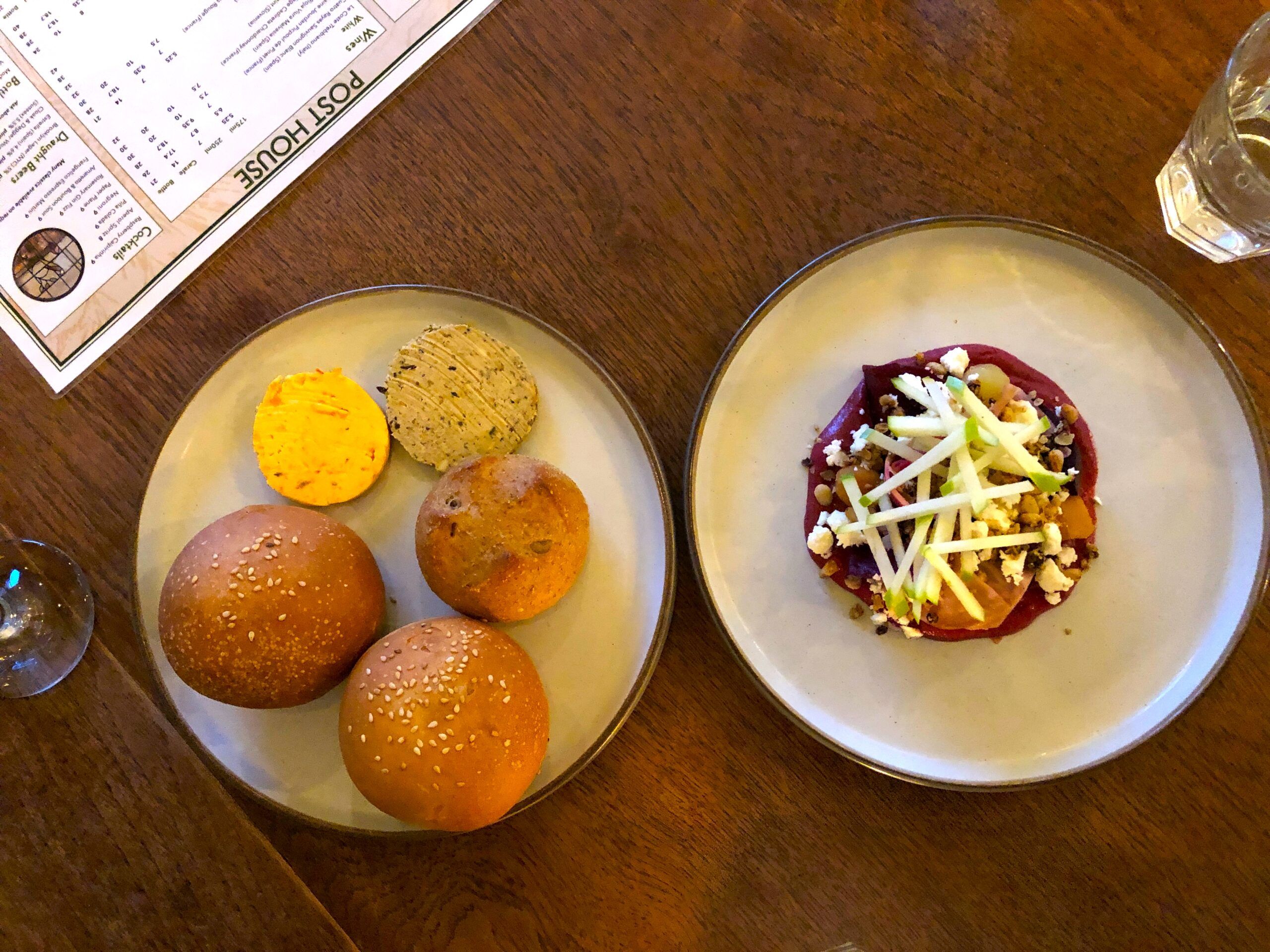 Staying on the fungus vibe, next up is the Mushroom arancini, celeriac, shiitake small plate. These balls of deeply flavoured mushroom gooeyness wrapped in deep-fried crunch are served on a celeriac puree, with shiitake slices. We recommend scooping up the puree with the balls for a creamy-coated nibble of indulgence.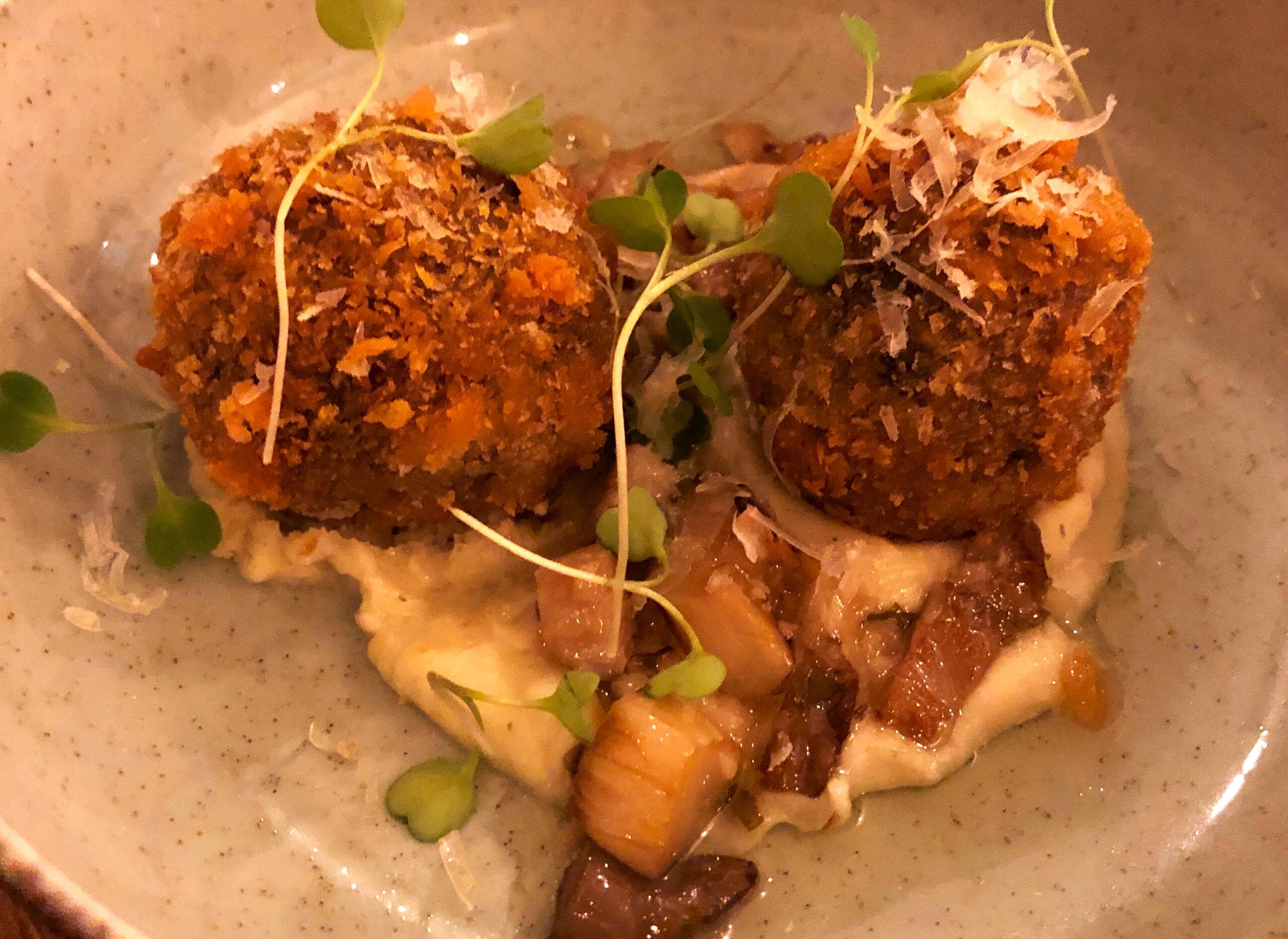 Pork belly dreams
That's the dish, not you, of course. We're told the pork belly is cooked, left for three days, and then recooked. That's some dedicated slow cooking for you.
The result is meltingly beautiful small slabs of meat with a stout infusion, matched with fennel, kohlrabi and pear. This, for us, was the star of the show. Order two lots and you can properly pig out on them. If you're a meat eater, you won't regret it.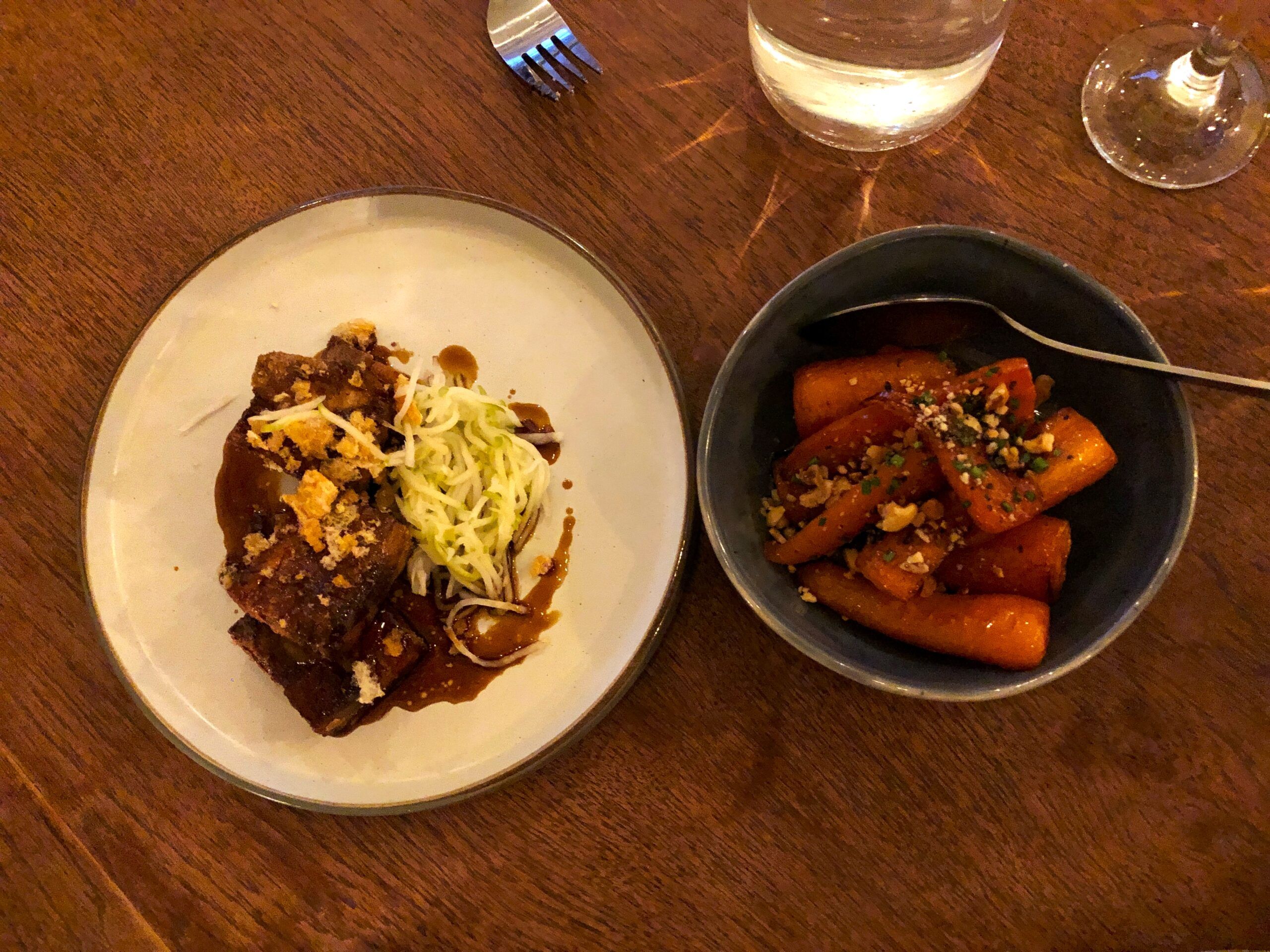 Post House offers a range of sides to complement the more 'mains' of the small plates. Eyeing a gold star is the dish of carrot with orange, maple, hazelnuts and balsamic. Oozing with an orange glow with that sweet, nutty, acidic and fruity flavour, this is food porn levels of a side.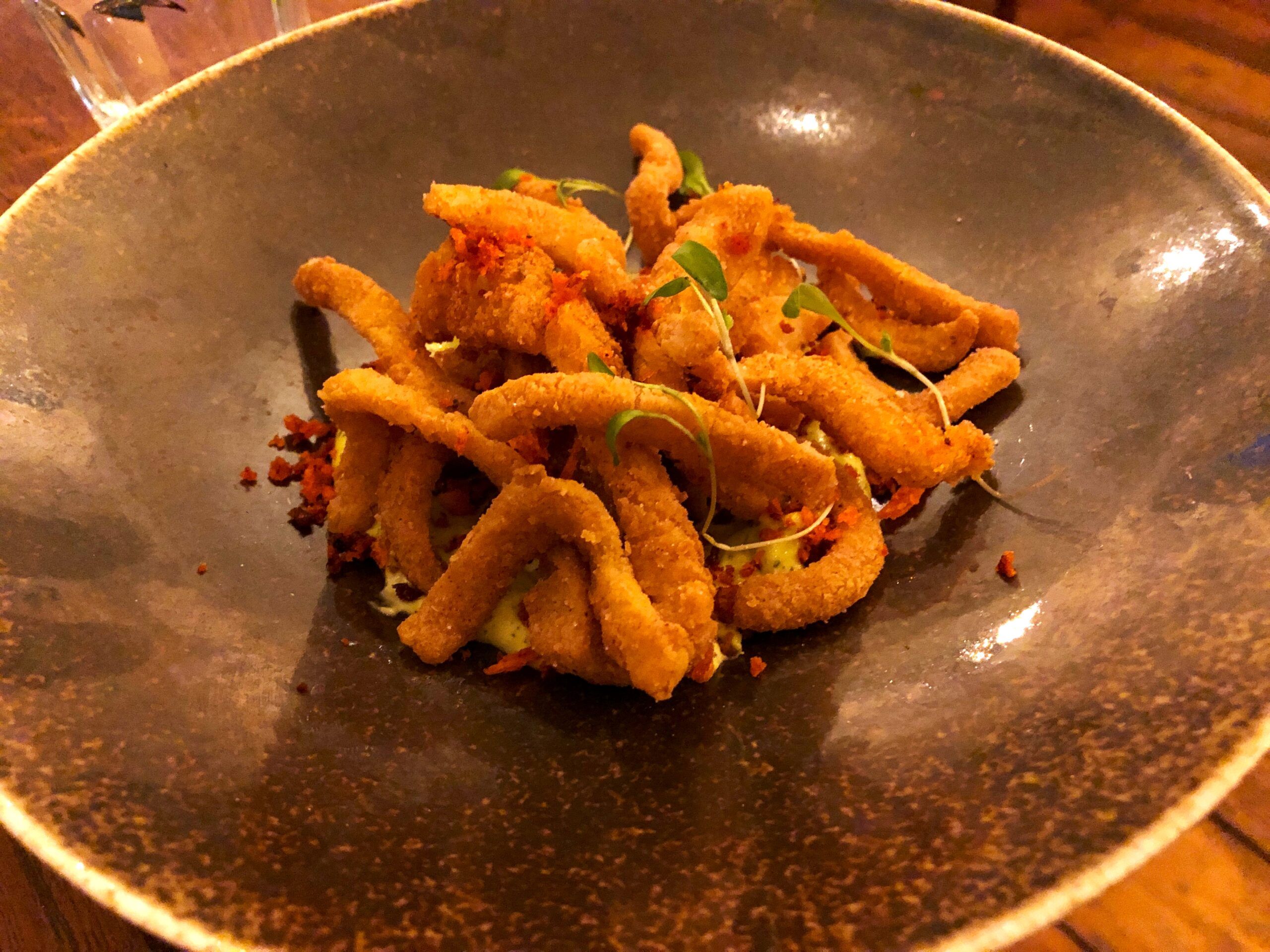 And we weren't even done there. We managed to ink in an order for the squid, nduja and aioli plate which was a salty-spicy treat. Finger licking good. And then the scallops, sweet potato, Thai red, courgette, peanuts – perfectly cooked, a spicy bite and a taste of Asia.
All things. Considered.
This is a tagline Post House runs on its website. And we can see why. Each plate has been carefully thought through with an interesting mix of flavours and textures. Each is a joy to devour. Each is different from the other, taking you on a culinary journey through taste and try. They also do loyalty cards, and we suggest addressing one to yourself, because you're likely to desire a speedy return.