Oh dear me – I am a total sucker for a sense of occasion and going for afternoon tea at The Metropole with my family provided plenty of that. I mean, this isn't your everyday treat, this is pretty special. 
Sunday Best for a Special Treat
Now that the kids are older, I'm not usually allowed to have an opinion about what they wear. After all, they're emancipated Brighton kids with views of their own. But given the incentive of tiers of cake in a lovely, seafront, hotel bar, they softened and acquiesced to my reasonable demand for clean, hole-free attire and brushed hair. The iron was brought out, locks were tamed with a minimum of fuss, and we headed out in our Sunday best. Which was good, because it was Sunday.
Whenever I go to The Metropole Bar, I like to enter through the street entrance to the side of the terrace. From there, you can appreciate the glorious facade and glance back at the frothy waves and West Pier opposite. It's a moment I like to indulge.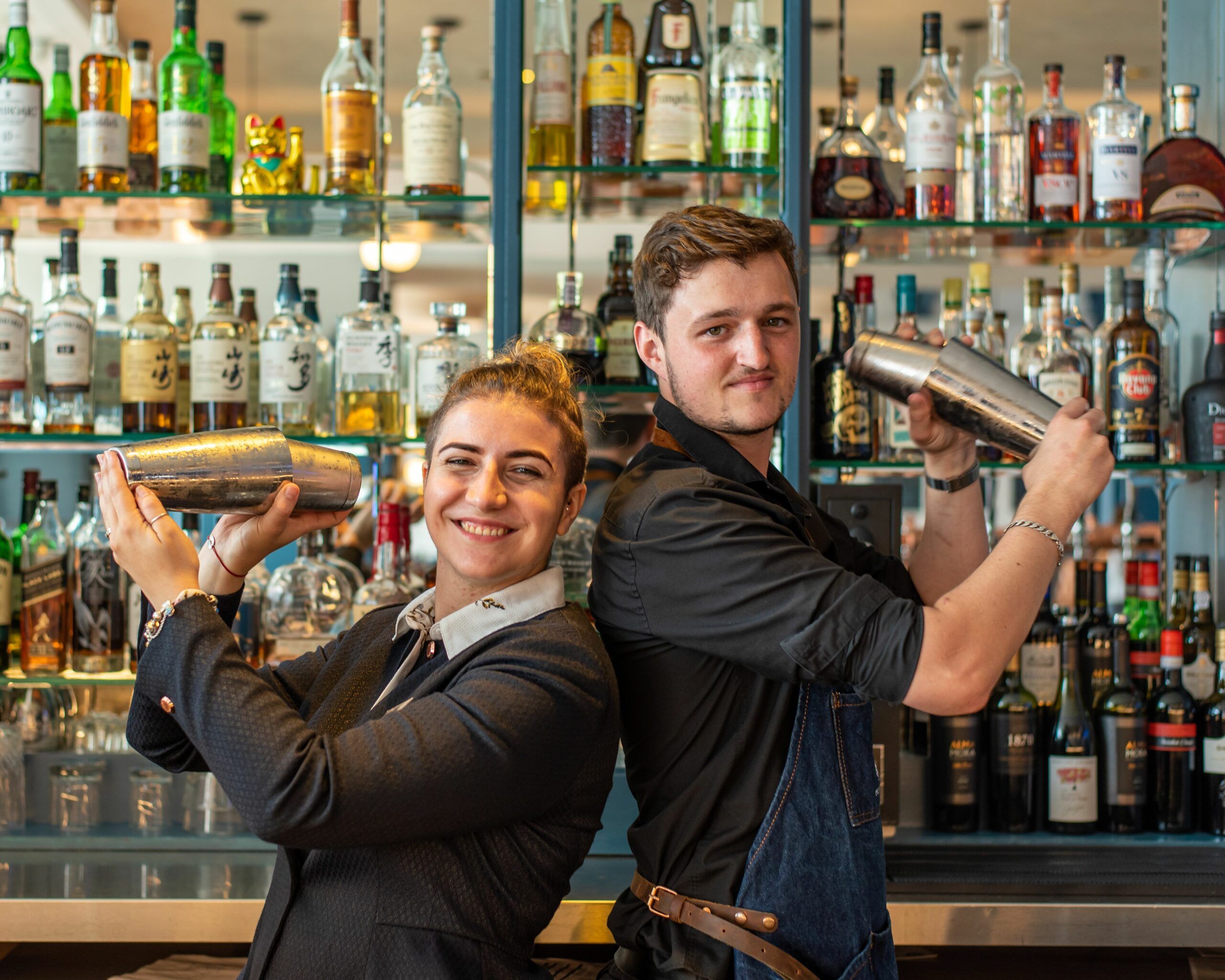 Once inside, the kids were suitably impressed with the gorgeous interiors. Ultra-high ceilings and historical mouldings are met with modern hotel-styling. Did you know that the hotel was designed by the same architect responsible for The Natural History Museum? Another win with the kids. I'm on a roll!
Time For The Tea Together
One of the brilliant things about The Metropole Bar is the A* service which is polite, friendly, traditional and seamless. As such, they are completely unruffled by my youngest's chaotic energy and non-stop chat. They just take it in their stride, which is such a relief to this pair of knackered parents that we instantly relax.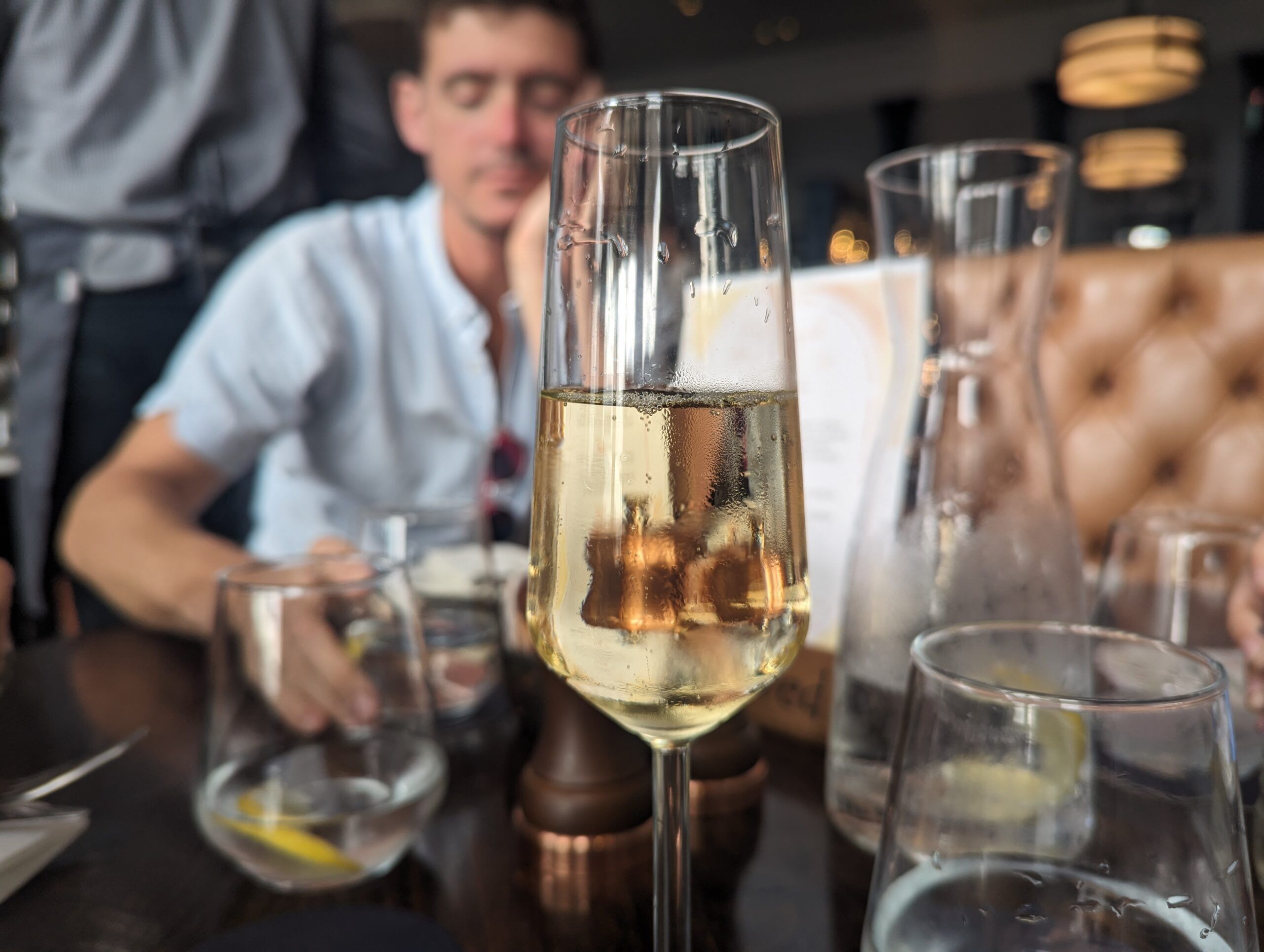 We're shown to a comfortable booth with plenty of space and a view of the sea. Menus are handed round and we're offered drinks. Our host, manager Valentina, suggests the grown ups might like to start with a glass of Chapel Down's English Sparkling. The kids start as they mean to go on with chocolate milkshakes, each made with a whole tub of Jude's Ice Cream. These arrive quickly with fat straws and smiles.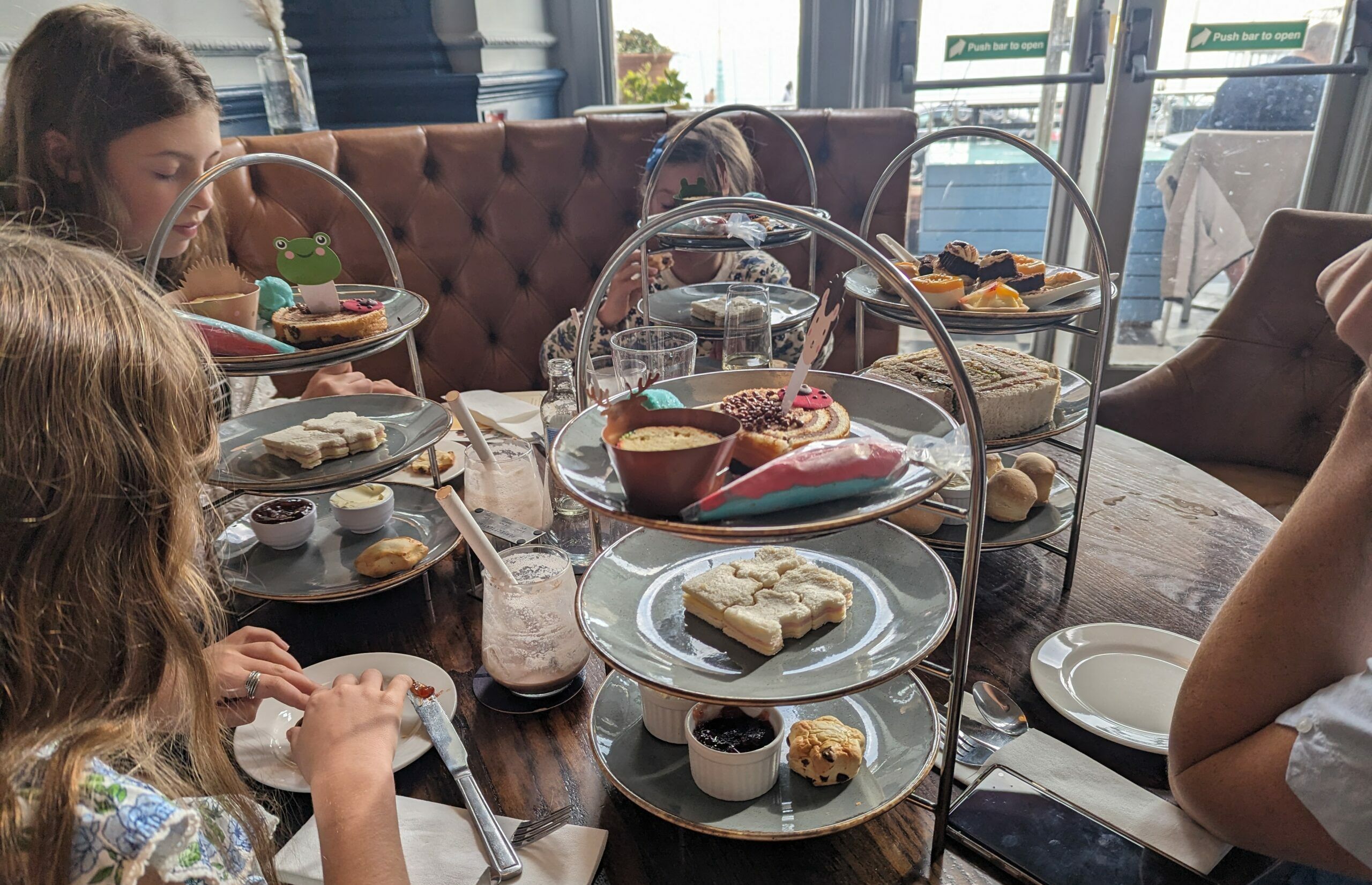 There is a special menu just for tea, which is complete with steeping instructions and a tea-timer for the perfect brew. We chose Darjeeling and Lapsang Souchong – what else! A celestial fanfare played when the tiers of treats arrived at our table…or perhaps that was just in my head? Anyway… each child was brought their very own stack, no snatching or whinging necessary here. My husband and I were presented with one tower to share. Risky but acceptable – I'd just have to keep my eyes on the prize…
Cream Then Jam, Sandwiches And Cake
The Kid's Tea is an absolute joy, a childhood fantasy made real. As is proper, the bottom tier boasts fresh plain and fruit scones with clotted cream and jam. Some may have been studded with chocolate chips. I couldn't get close enough to see. Next up, puzzle-cut ham and cheese sandwiches, made with the kind of soft white bread my sourdough-spoiled darlings can usually only dream of.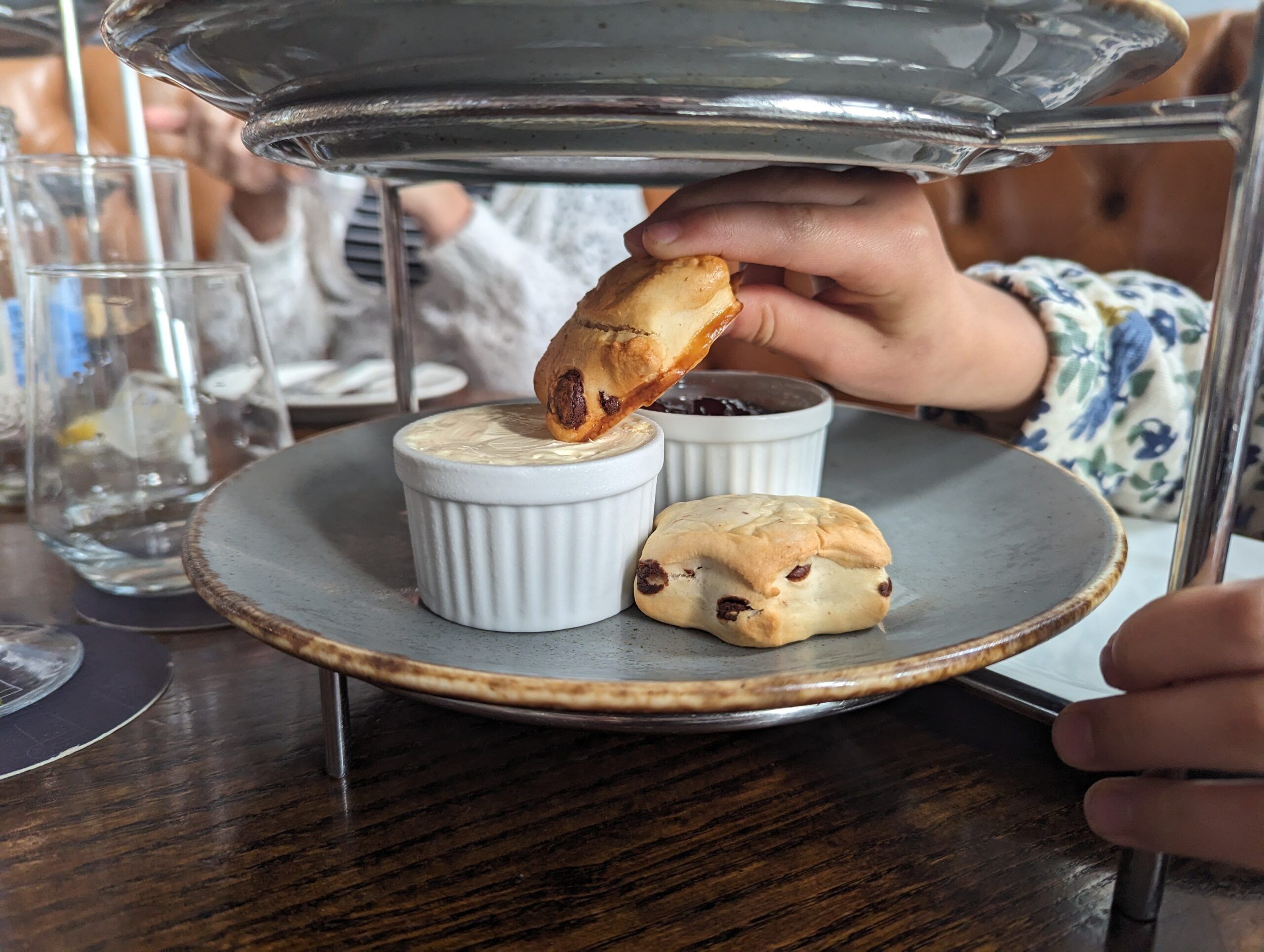 Topping the lot, the pièce de résistance, a layer of delicious looking cakes with a special kid-friendly twist. There's an oversized cupcake with a tiny piping bag full of rainbow icing for the kids to decorate themselves. A few pretty flowers and sweets can be artfully applied to this and the iced cake pop alongside. And, just to top it all off, there's a dreamy slice of roly poly.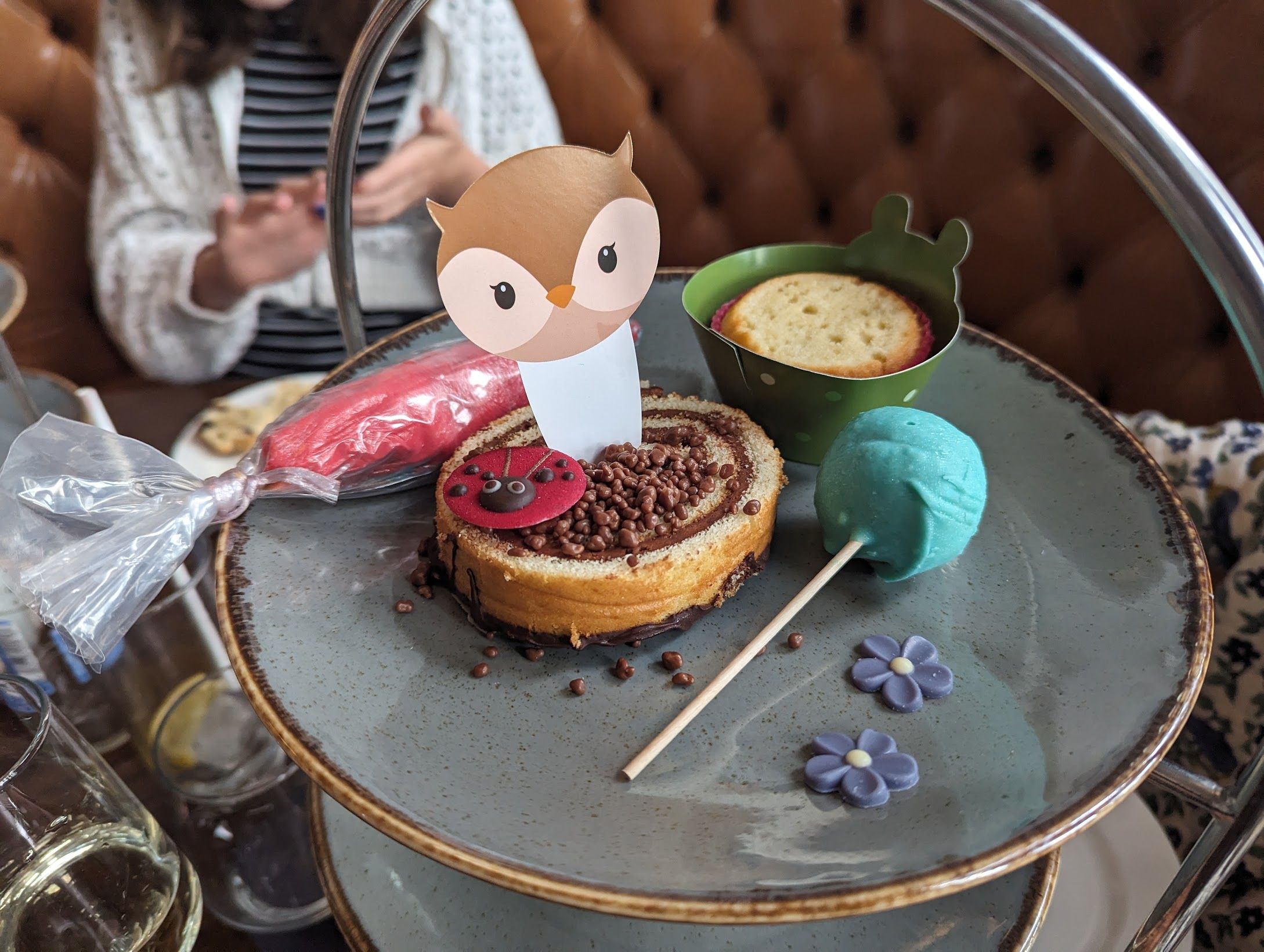 While the kids were kept busy with their 'Junior Bake Off' styling, we sat back and enjoyed our own elegant, traditional afternoon tea. It was as delicious as you would expect; scones warm from the oven with pillowy cream and fruit-filled jam, imaginatively stuffed finger sandwiches and a selection of very superior petit fours. 
A Perfect Ending
Everyone was very happy and no one minded about the rainbow smears of icing across my daughter's dress. And just as we were thinking it might be time to roll on home, Valentina stopped by to suggest we finish with a 'Flat White Martini', to celebrate International Coffee Day. Who knew?! Well, we all do now, and there's no going back.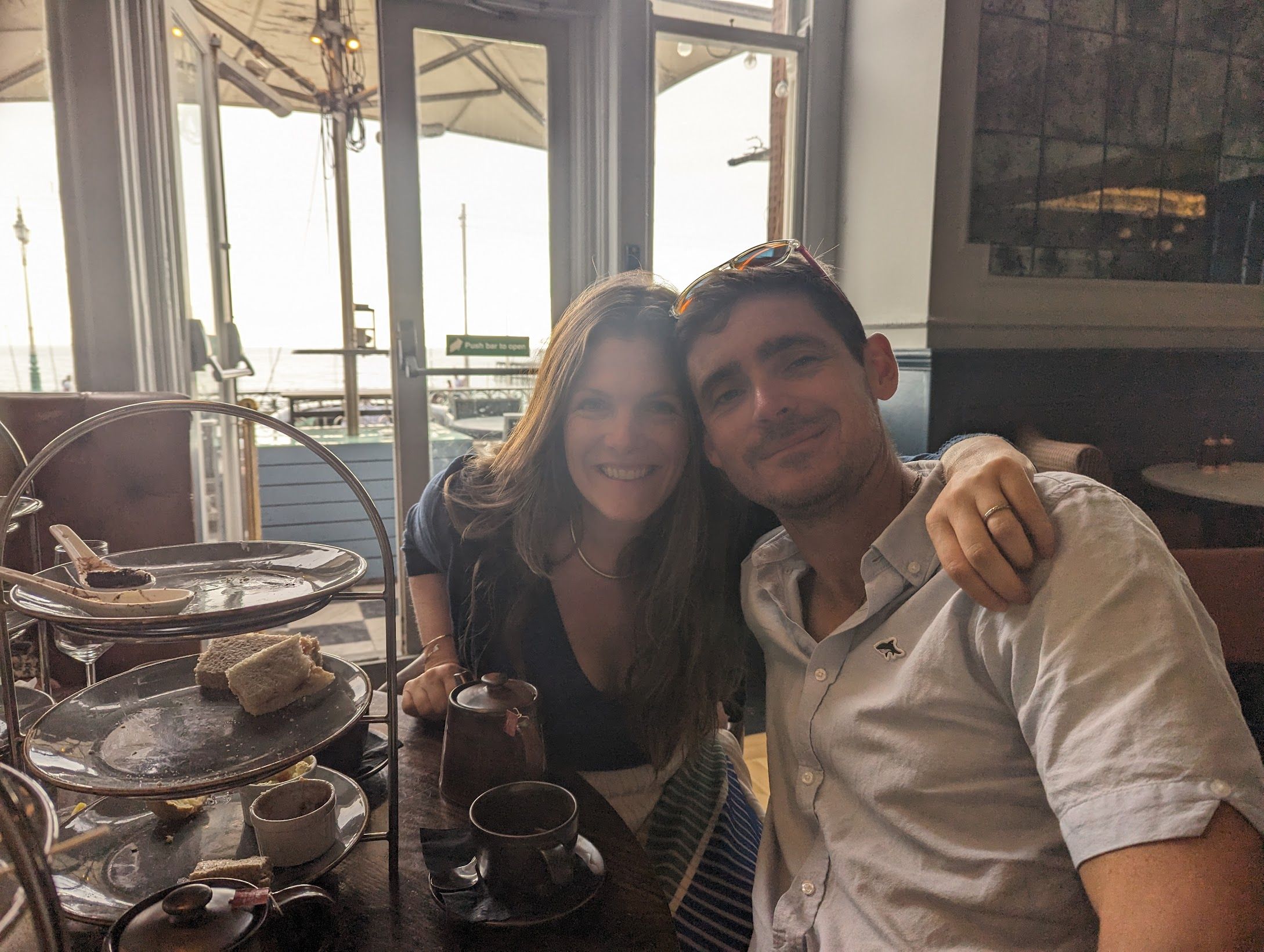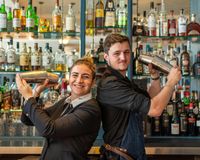 Want to know more about The Metropole Bar and Terrace at DoubleTree by Hilton Brighton Metropole?
Find Out More