There are many fine vineyards in Sussex and, over the years, I've tottered to and teetered from a modest number of them. Each offers something unique to entice visitors. Without straying too far from your doorstep, you can enjoy everything from wine-paired fine dining at the Chef's Table to street food and mini music festivals and even learn sabrage (Napoleon's favourite trick of cutting the head off a bottle of sparkling wine).
Discovering The Secret Vineyard
Relatively new to the Sussex selection of vineyards is The Secret Vineyard at Lime Cross Nursery, Herstmonceux. Sisters Vicky and Helen are the third generation to run Lime Cross and, as it's been passed down, each generation has brought something different to it. The sisters, seeing an opportunity to fulfil a shared dream, used the 2020 lockdown to establish a vineyard.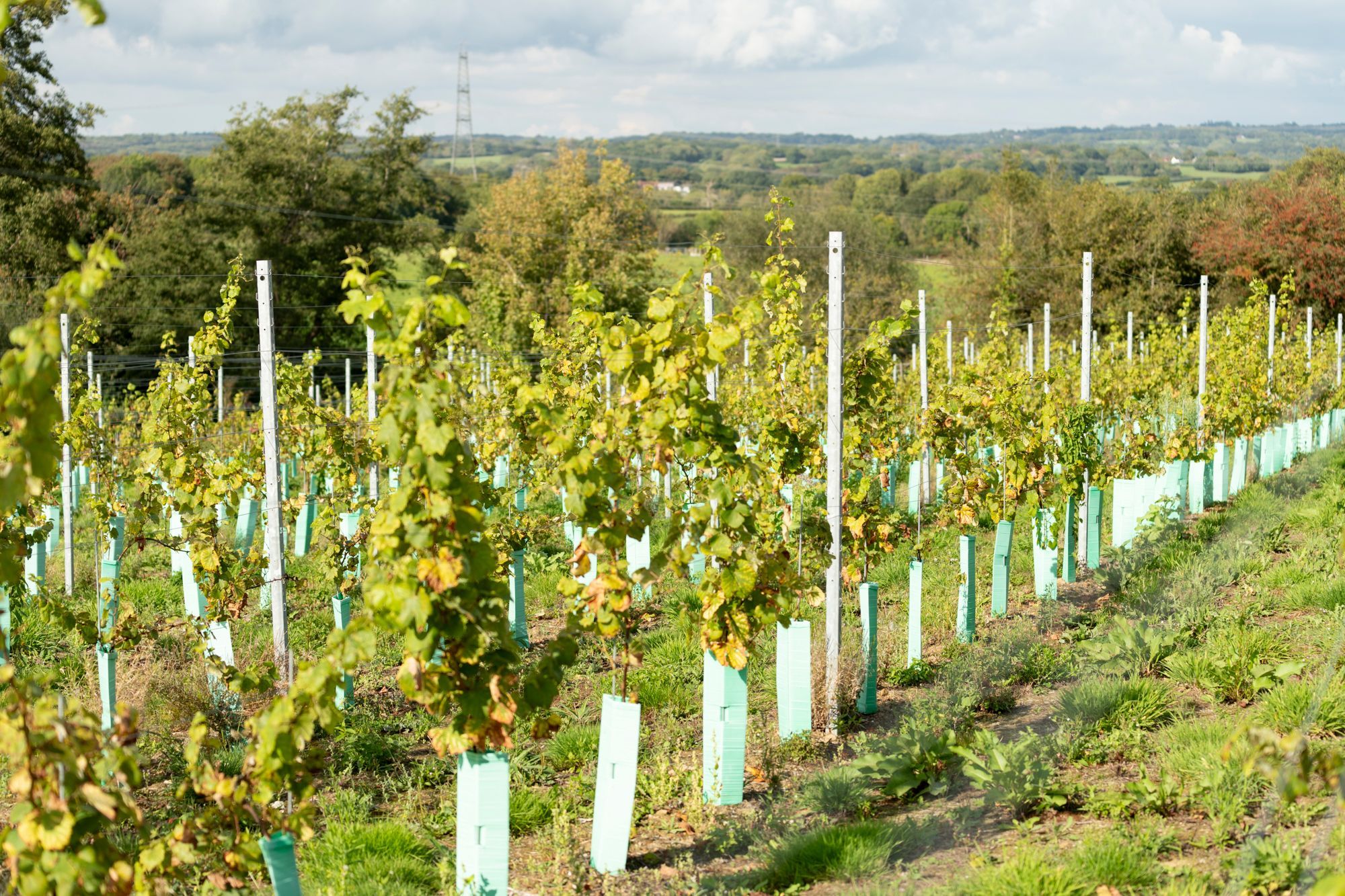 A Day of "Wellness in the Wild"
We were invited to join one of their "Wellness in the Wild" wine and Pilates retreats. The day promised a glorious mix of light exercise and wine – in that order – for the safety of all.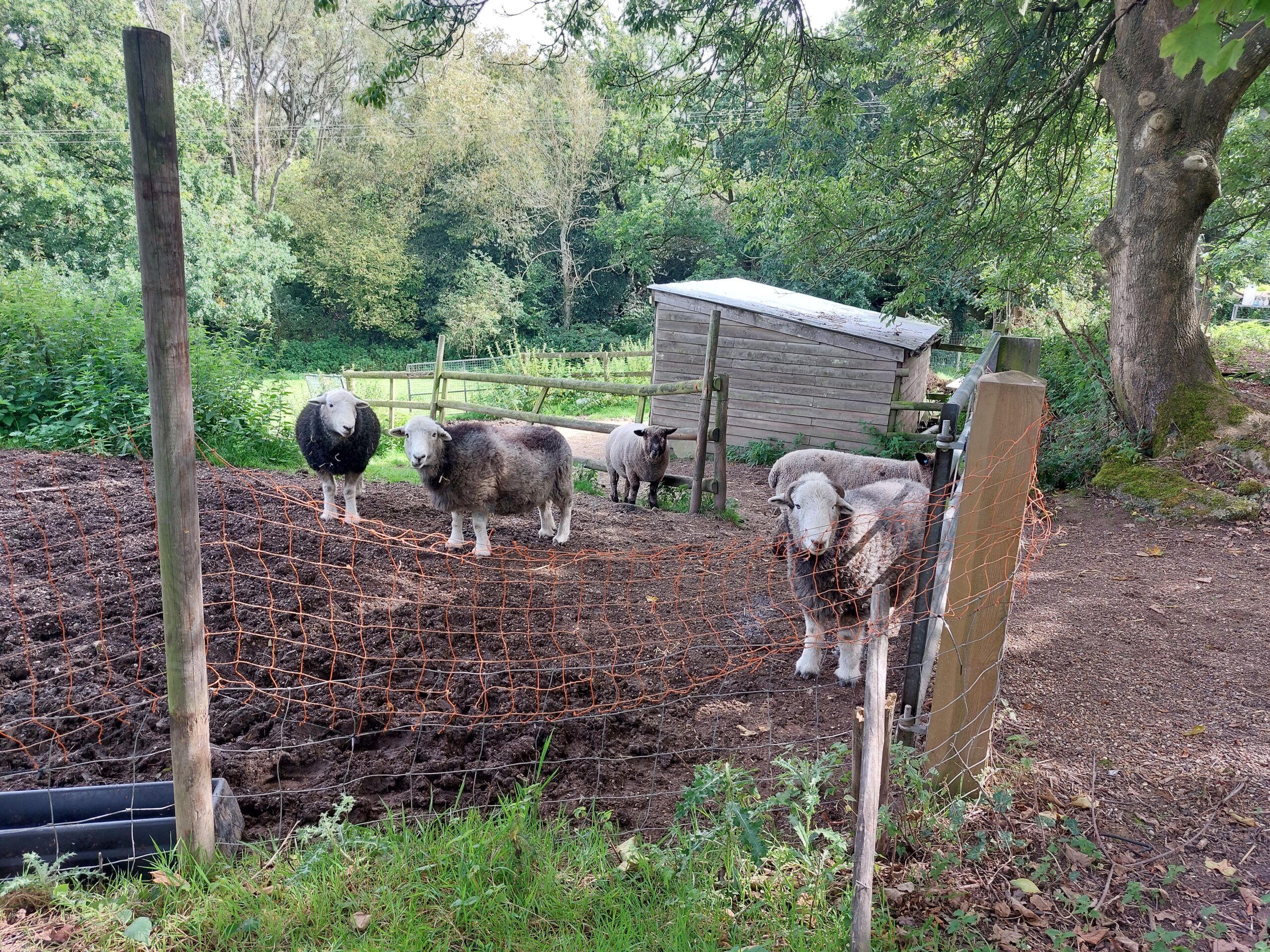 We arrived on a September morning, on what was already proving to be a scorcher of a day, in a scorcher of a week. We were greeted by Helen, Vicky and resident doggo Margo, who makes a point of personally greeting everyone. As an animal lover, I was delighted to discover there's a host of other friendly creatures to pet here too, including alpacas and sheep.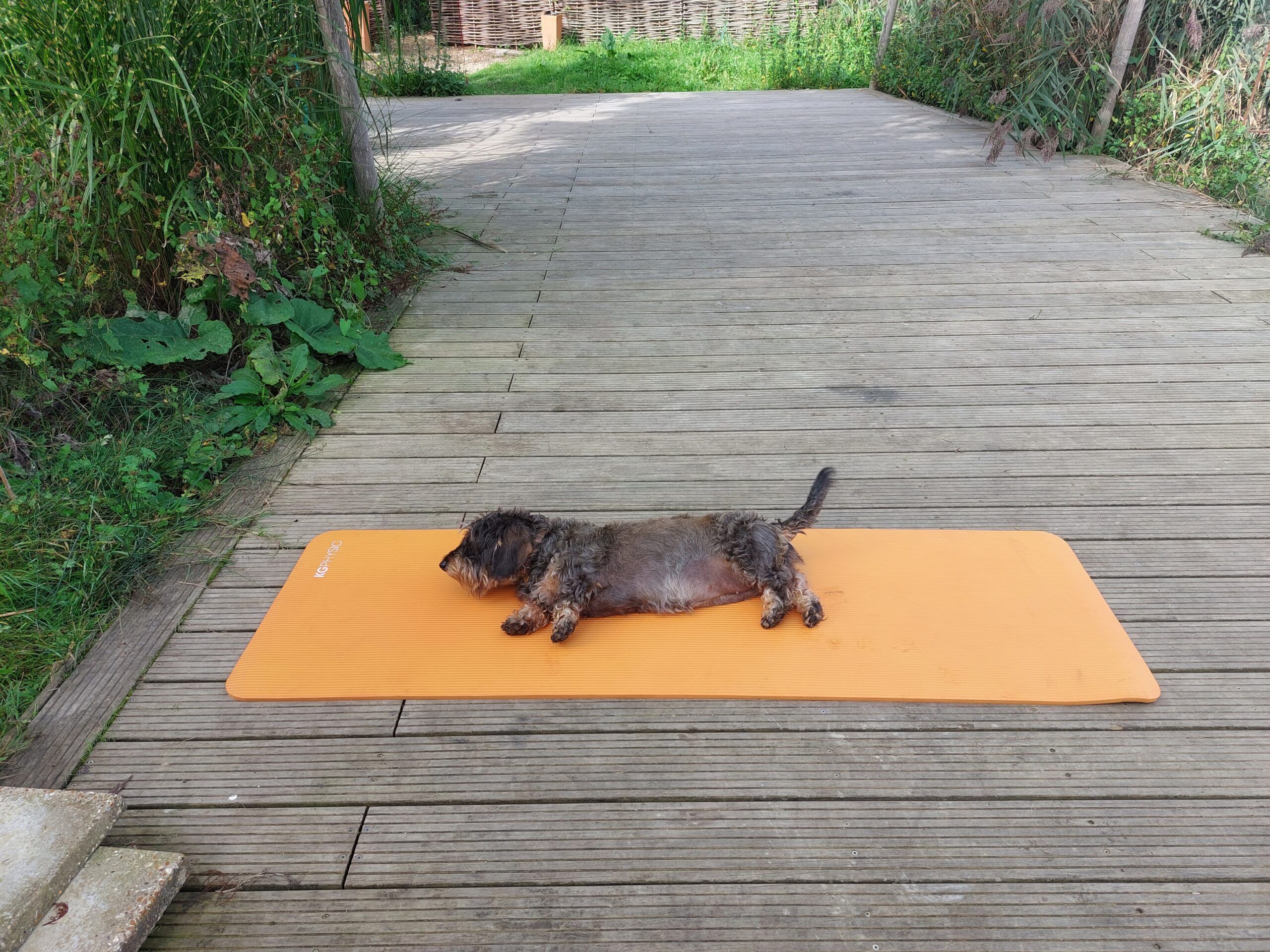 With temperatures soaring, our Pilates instructor Tansy decided to make it a light workout on the deck. Tansy's been running Pilates retreats at Lime Cross since 2017, and all levels of ability are catered for. She's an excellent instructor keeping the group at a good pace and gently correcting limbs that stray. After 30 minutes of Pilates, the freshwater pool in front of us was looking drinkable. A quick snack and a refreshing spritz made with apples from the Lime Cross orchard, and it was time to plunge into the crystal clear waters.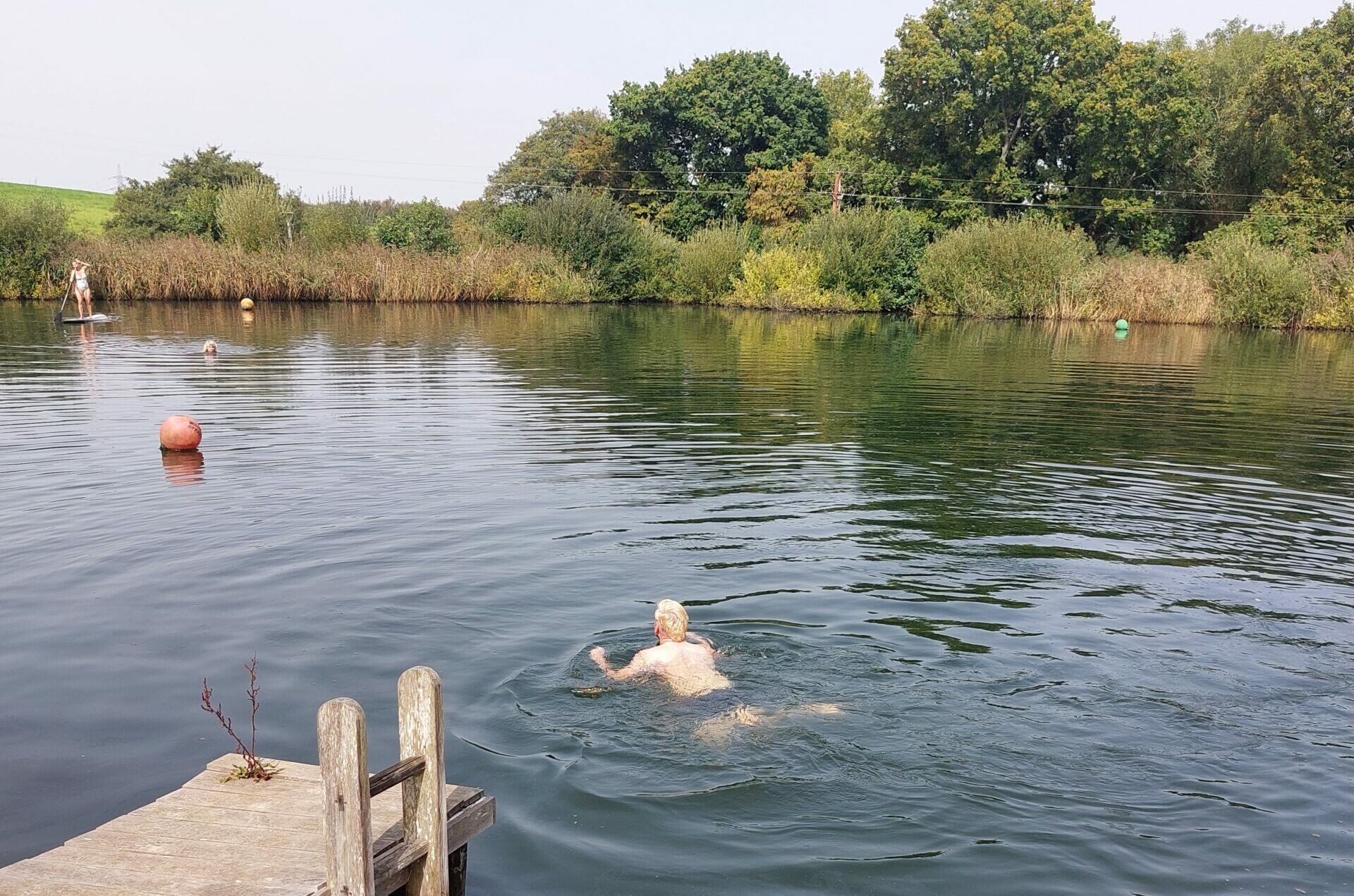 As we swam in the cool, still waters and then luxuriated in the wood-fired hot tub, Vicky, Helen and Margo were busy setting out tables on the deck, bringing out tantalisingly chilled bottles of white and rosé wine.
Delicious Lunch by the Deck
We ate a delicious three-course light lunch which was perfect for the soaring heat and mild exercise. We started with a refreshing and flavoursome green gazpacho with olive and rosemary focaccia. This was followed by goat cheese and feta panna cotta with beetroot roasted walnuts and balsamic glaze which came with a light salad of mixed leaves, cherry tomatoes, roasted peppers and feta cheese. Lastly, we enjoyed plum-drizzle ice lollies.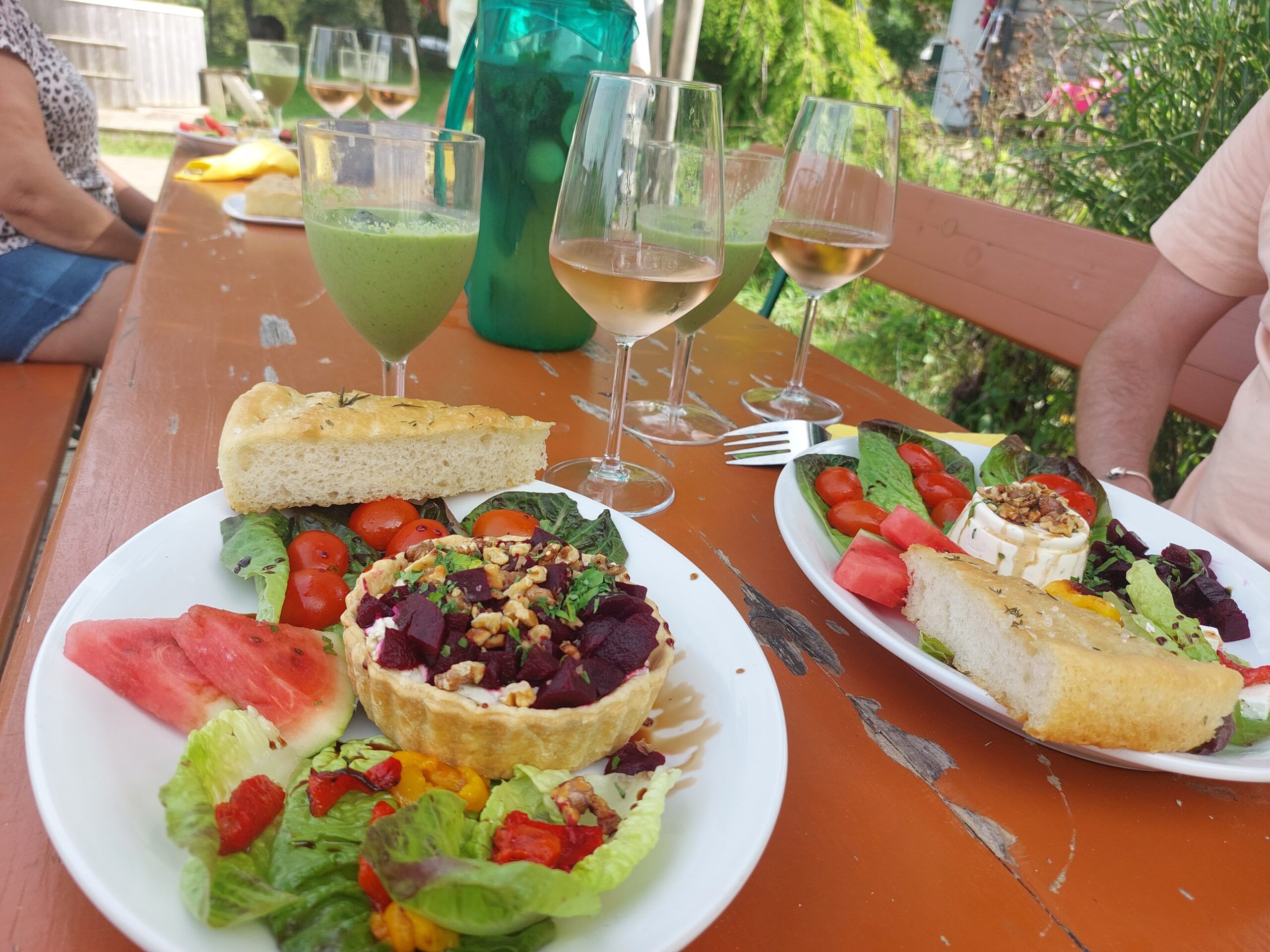 It'll be another few years before The Secret Vineyard is mature enough to harvest for winemaking so, in the interim, the sisters are working with local vineyards to approximate the wines they'll be producing. We enjoyed a refreshing and zesty Chardonnay and a fruity, but pleasantly dry. rosé.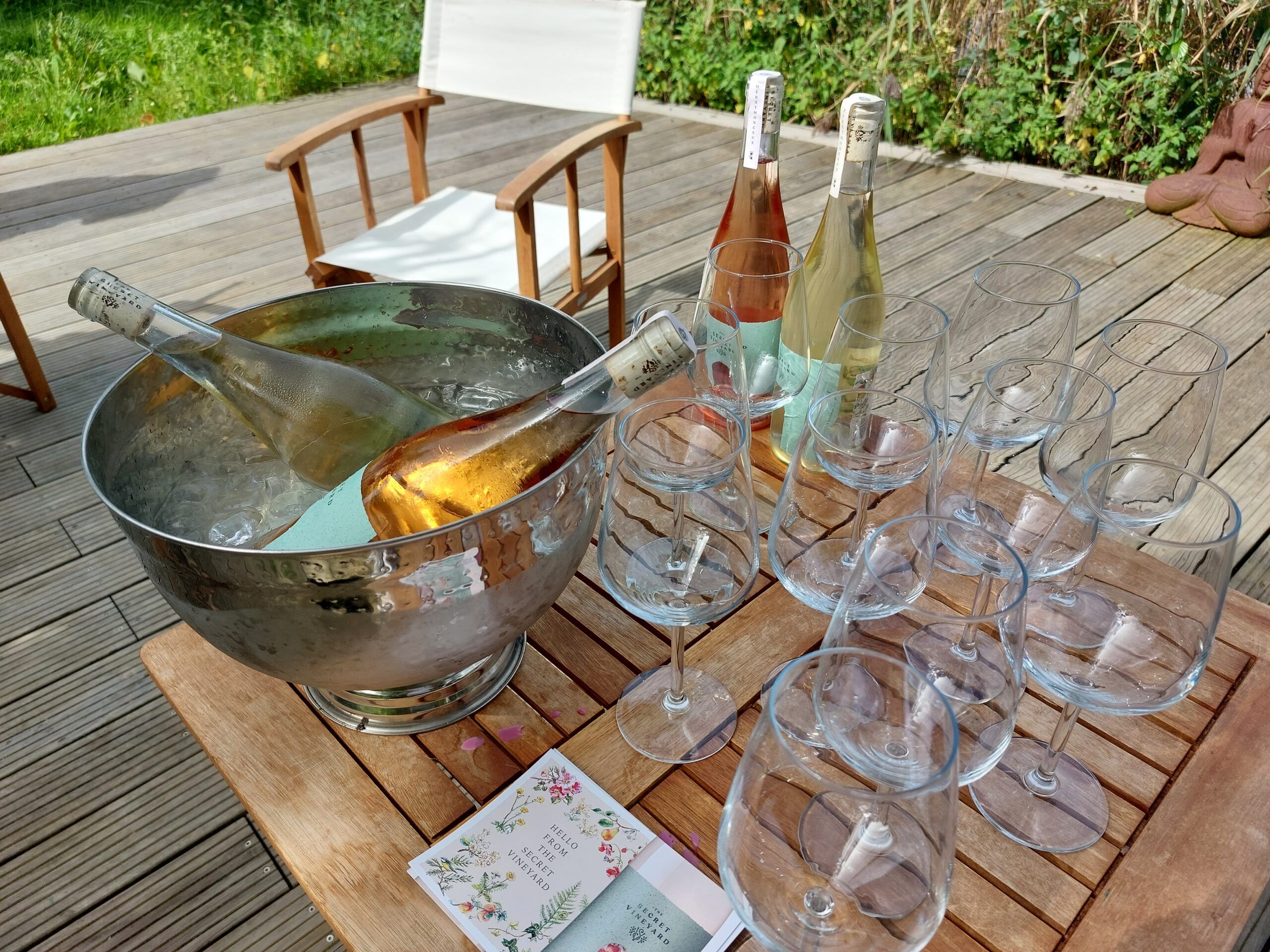 During lunch, Helen's friend Victoria gave an informative and entertaining talk and wine-tasting demonstration. Victoria shared her wealth of knowledge and passion for wine and after the meal, she took us on a tour to the fledgling vineyard which included more history of wine-making in England.
ÖÖD House Experience
As they were between guests, we also got to peek inside their award-winning ÖÖD House. Situated on the edge of the pool, with its own secluded hot tub, the ÖÖD House is a staycation destination I've now got my heart set on visiting. Mirror-fronted, it disappears into the surrounding landscape almost magically. Inside the one-way mirrors give you absolute privacy and spectacular open views.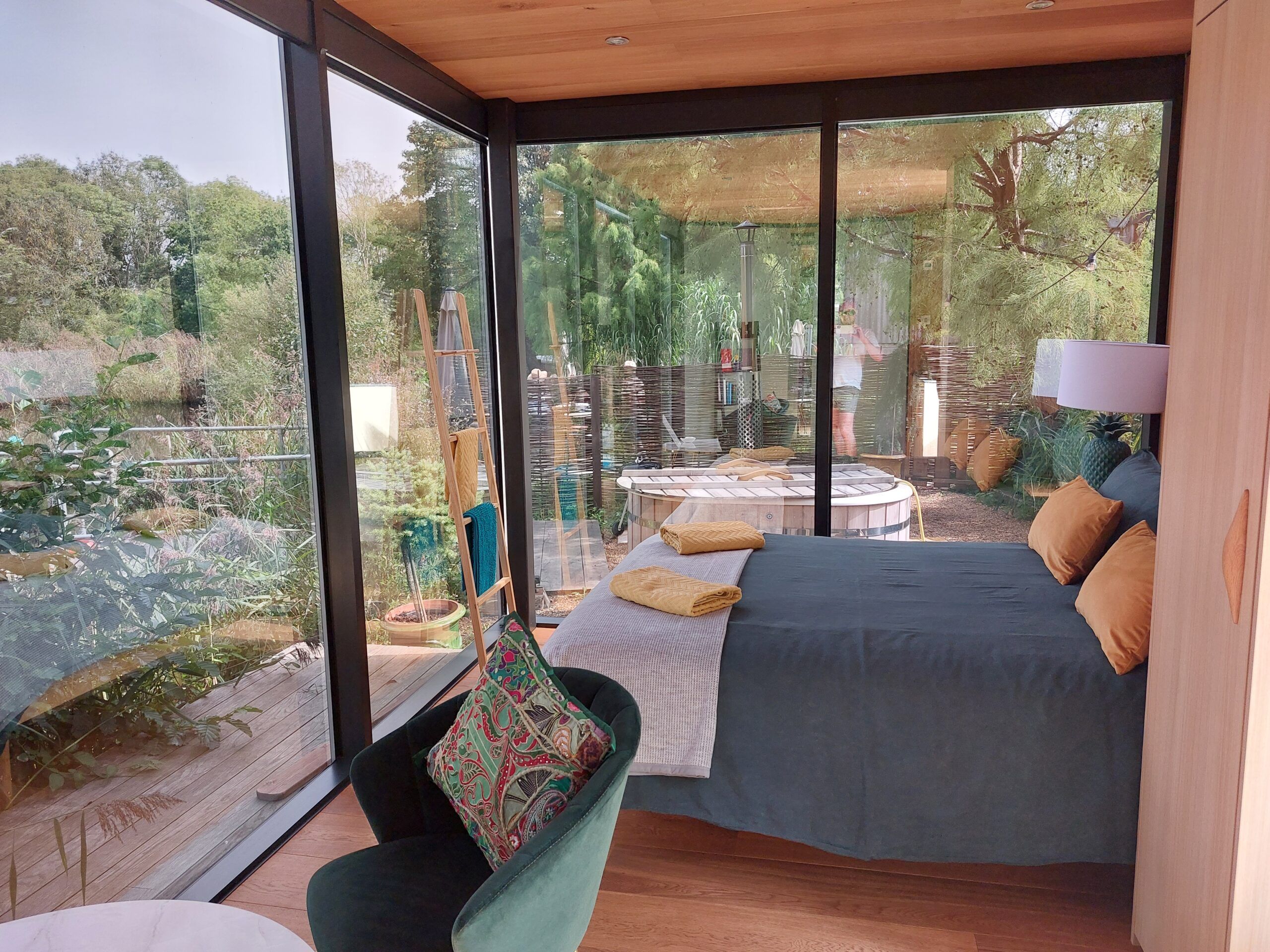 We concluded our afternoon on the decking with cakes, wine, relaxed conversation and no sense of urgency to be anywhere else.
For me 'wellness' should walk the line between the strictures of a health regime and the leniencies of indulgence.
As we teetered away from Lime Cross, gently clinking with a few bottles of the rosé for later, I felt the sisters had successfully found that line, even if we might be struggling to walk it…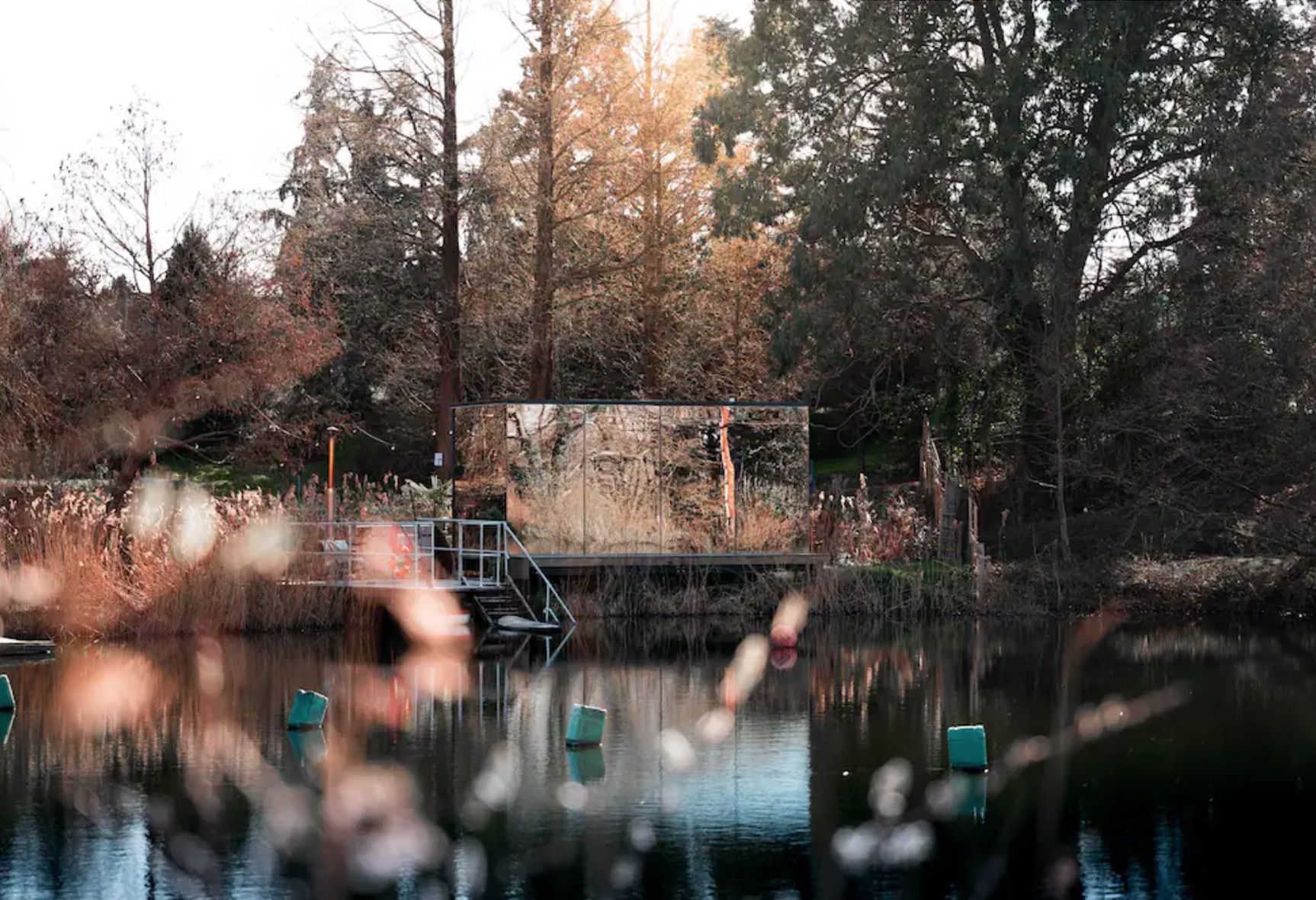 And with the introduction of a geodesic dome, and a lovely programme of wellbeing and arts and craft days coming to their calendar this autumn, there's no need to wait until next year to visit.