Wild Food By Season
In Britain, we are lucky enough to have four incredible seasons. Each unique to itself, and each one providing us with the opportunity to experience a wide variety of wild growing, seasonal produce.
At some point in our life, most of us will have been foraging for blackberries, some of us may have made blackberry and apple crumble with the handpicked fruit. But what many of us may not know is just how much produce is available to us for free. All we need to do is go out to nature and learn how to source the wild growing treats.
We have asked some of our partner restaurants to introduce us to some of their favourite, seasonal foraged foods. Show us where we can find them and how we can incorporate them into our meals.

Autumn Food Larder 
Go out into nature and you'll likely find the earth is bursting with Autumnal fruit all rip for the picking. Mushrooms are most prolific in the Autumn but with thousands of varieties, it not always simple to identify the ones that make for delicious treats or knowing what to with them when we find them.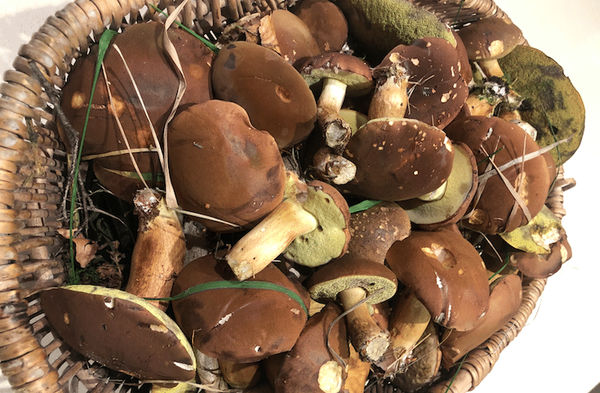 Messa Ben is one of the chef's at the forefront of Brighton Cookery School. His life long passion for foraging wild foods has seen him acquire a "font of knowledge" status in the foraging department. We asked him what it is he loves about the wild and free growing foods; "Freshness. Being in tune with the seasons. Avoidance of pesticides and contaminated land. The accentuated flavor and nutritional value."
We think that you'll agree that those four points could be the driving force behind a whole new surge in the foraging movement. And let's not forget the fifth and extremely attractive point; It's free!
Here's Messa Ben with a video on how to forage for Blewit mushrooms and Nettles and turn them into scrumptious Nettle Soda Bread and Sauteed Mushrooms.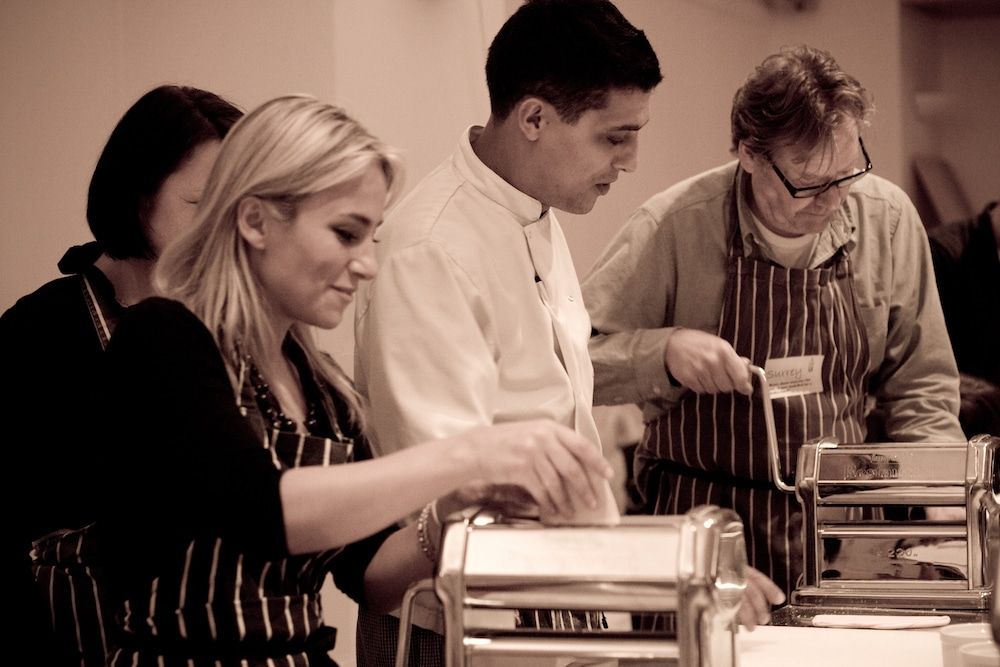 Wild cocktails at Gungho
Here in Brighton, we are lucky enough to have a plethora of fantastic cocktail bars. One that outshines the rest in pure ingenuity is the innovative and vibrant Gungho Bar. The bar's ethos combines Julien's passion for mixology with working to a zero waste policy. The outcome? A truly inspiring and mouthwateringly magnificent drinking journey.

Cocktail Exclusive
Jullian has put together an exclusive cocktail, especially for our wild food journey. His chosen foraged ingredient is Mugwort, this herb can be found amongst dense shrubbery and near river banks and has an intensely herbal palate. Mugwort is a close relative of the infamous plant Wormwood. Wormwood found its fame in the late 18th century after its inclusion in the popular bohemian beverage, Absinth. Like Wormwood, Mugwort can induce dreamscape effects!
Mugwort Spritz:
40ml green chartreuse infused with foraged mugwort
20ml lemon juice
Filled with agua de Madre original water kefir
Pinch of sea salt
Steps:
Infuse 250ml Green Chartreuse with 50 grams of mugwort for 4 weeks
Freeze the Mugwort Chartreuse for 3 hours before serving
In a tall glass, add a minute pinch of sea salt and the lemon juice, stir until dissolved
Add all the other ingredients and stir
Garnish with dried mugwort
Agua de Madre kefir can be substituted for a dry, citrusy kombucha