Morleys Bistro – a countryside escape with it all
From time to time we all find that the city hustle can become too much, and especially during these COVID times, the idea of a countryside escape offers even more appeal. Hurstpierpoint being only ten miles away from Brighton offers us townies a big scene change for low mileage. Or, for those of you without wheels, it's a half an hour bus ride from London Road.
The village itself is quaint and consists mainly of a high street surrounded by fields, magnificent architecture, small boutiques, charity shops, several plush looking restaurants and village pubs.
After a spot of window shopping, we arrive at our destination. Morley's Bistro is situated right on the high street and across the road from the green. I say green but it is brought to life with a beautifully maintained assortment of flowers, offering the Morley's Bistro diners an unbeatable view of flower fountains and cut lawns.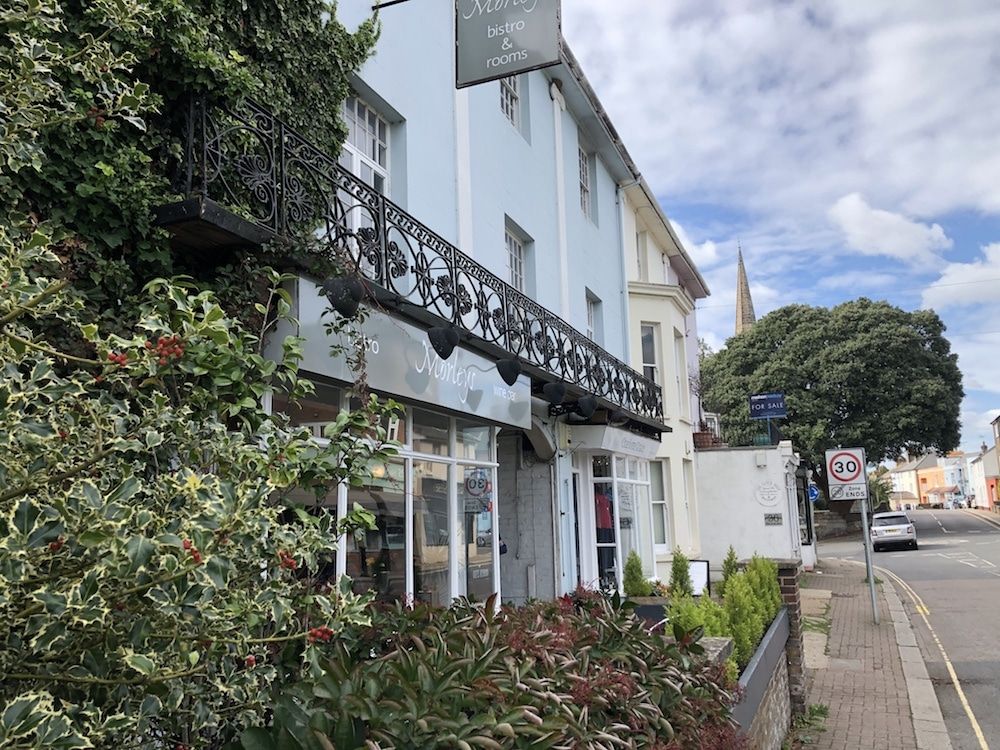 Sophisticated Dining
Morleys Bistro is welcoming, bright and spacious. It's clear that it's targeted at sophisticated dinners, but they still manage to keep the atmosphere relaxed and friendly. On arrival, we were greeted by a masked smile and a shown to our seats. I was delighted by the simple but elegant decor, our table bore a few vibrant yellow roses, which were set off beautifully by the dark wood interiors.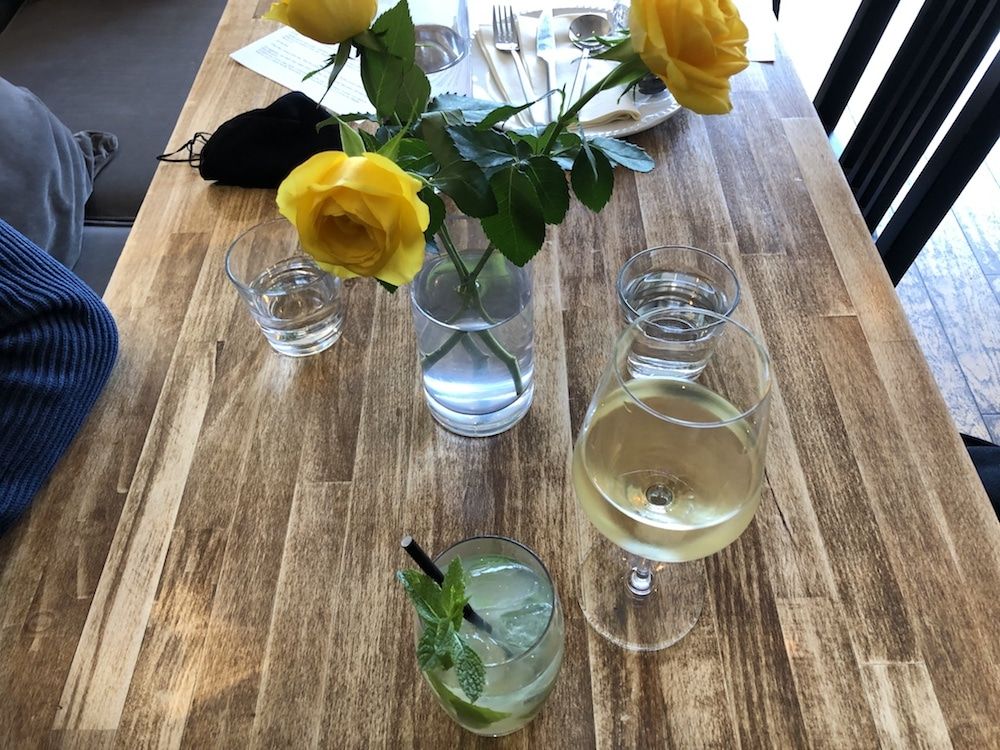 Menu of dreams meets an indecisive Jude
If you're a French cuisine enthusiast then this place is for you. The menu at Morley's Bistro is adorned with some of the finest French classics with a heavy seafood influence.
The stand out menu found me in a bit of a tizz about what to order, and I was extremely grateful for the patient staff and their shared enthusiasm for the menu was immediately felt. I decided to start the lunch off with oysters and a glass of crisp sauvignon, my friend (the driver) opted for the alcohol-free mocktail Apple and Elderflower Sparkle.
The oysters were fresh, salty and plump, everything you'd want from an oyster. They came with a delicious sauce mignonette that was so moreish I found myself eating it even after the oysters were finished.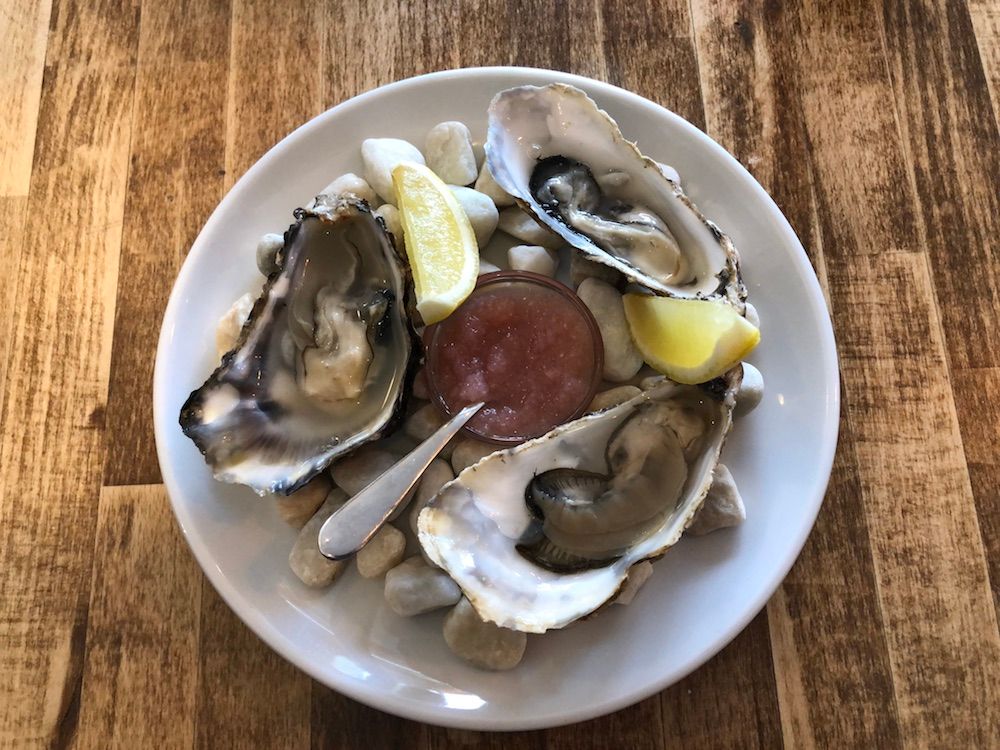 For Starters
Our starters arrived and the initial reaction was, "wow" the smell of the Fish Soup with its warm, rich aromas made our mouths water and eyes swell in excitement. Morley's Bistro's take on the classic French favourite is true to its origin and as good as any that I've eaten in France. Large, perfectly crisped croutons, ample cheese on the side and the soup itself was packed with a variety of perfectly cooked fish.
For our second dish, we chose Grilled Fig and Roquefort Cheese Salad with Chicory, Spiced and toasted Walnuts. Visually this is one of the most spectacular salads I've encountered, it was presented on the plant like a beautiful open flower.
After a few minutes of appreciating the dish's beauty, we tucked in and were delighted to find that the flavours equally matched its appearance. A dish perfectly balanced between sweet and heat, chewy and crunchy. I would go back and eat this again weekly.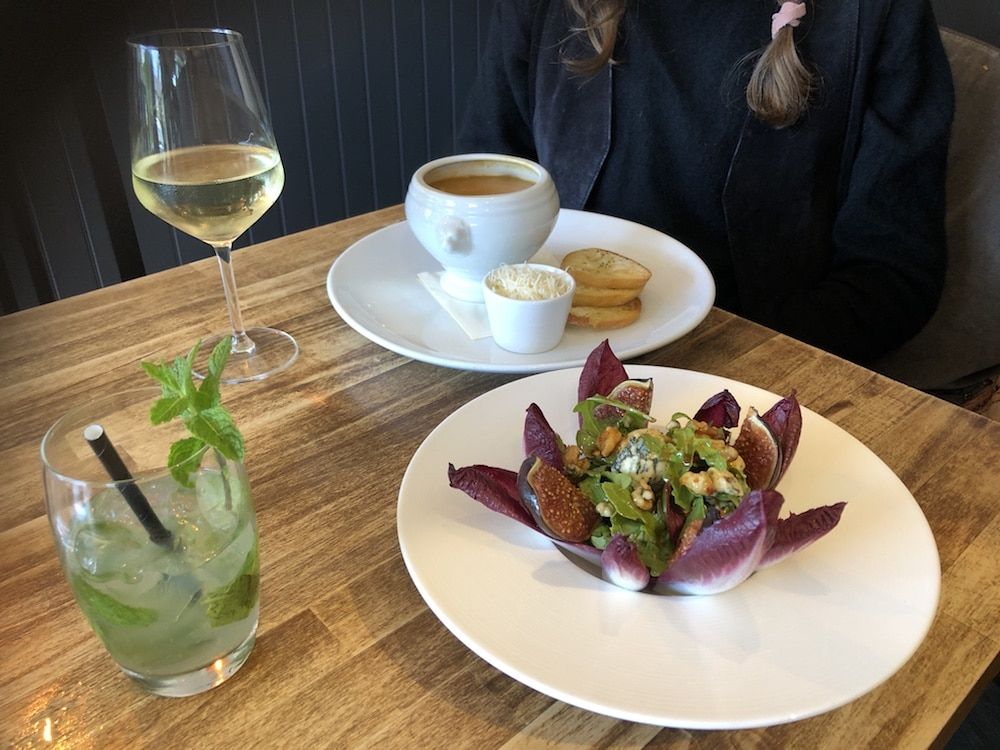 The Main Course
Influenced by two women that were lunching on a table nearby, I decided to opt for the Moule Frites. This dish is an all-time favourite of mine and I can rarely resist it. The mussels came cooked in their shells, in a Doom Bar Ale and Creme Fraiche Sauce, served with fresh parsley, lemon and chilli and of course the crispy French fries.
Again, the food did not disappoint, the sauce was rich and creamy and the mussels simply delicious. I was only able to eat half of the bowl before admitting that I was defeated and had to sit back and enjoy the rest of my wine.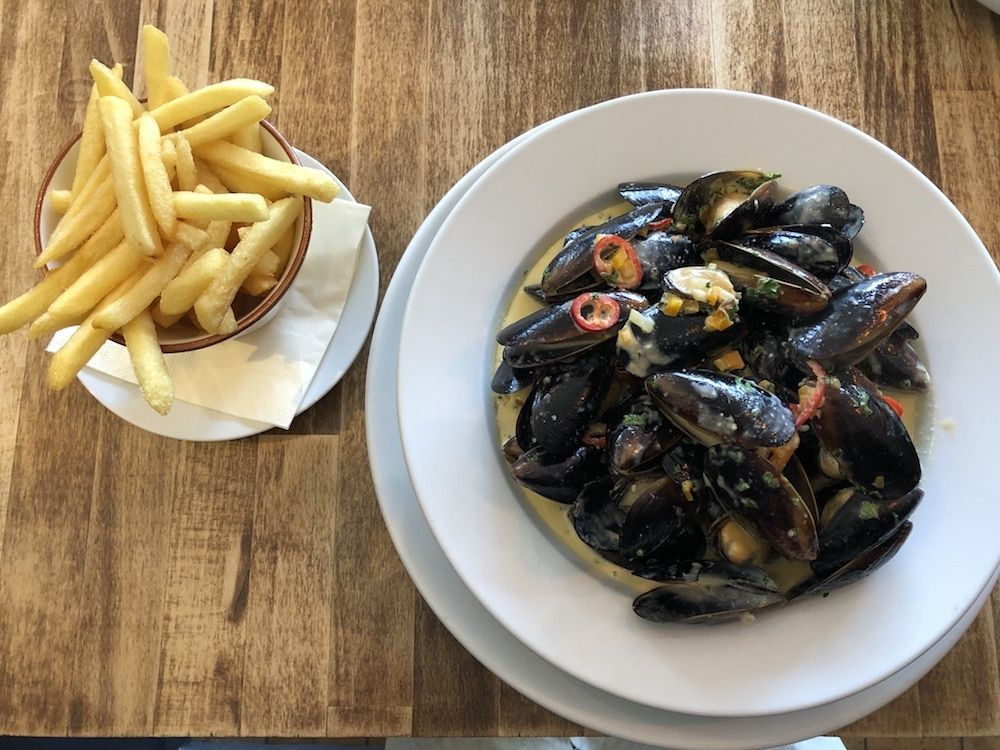 My friend, who was also feeling the pinch of his waistband at this point was happy with his choice of mains. He had anticipated that he'd be full after his soup so ordered the Avocado and Chickpea Caesar Salad for his main course. Fresh and crunchy this salad was a well-balanced selection of flavours and textures and the perfect dish to compliment the Moule Frites.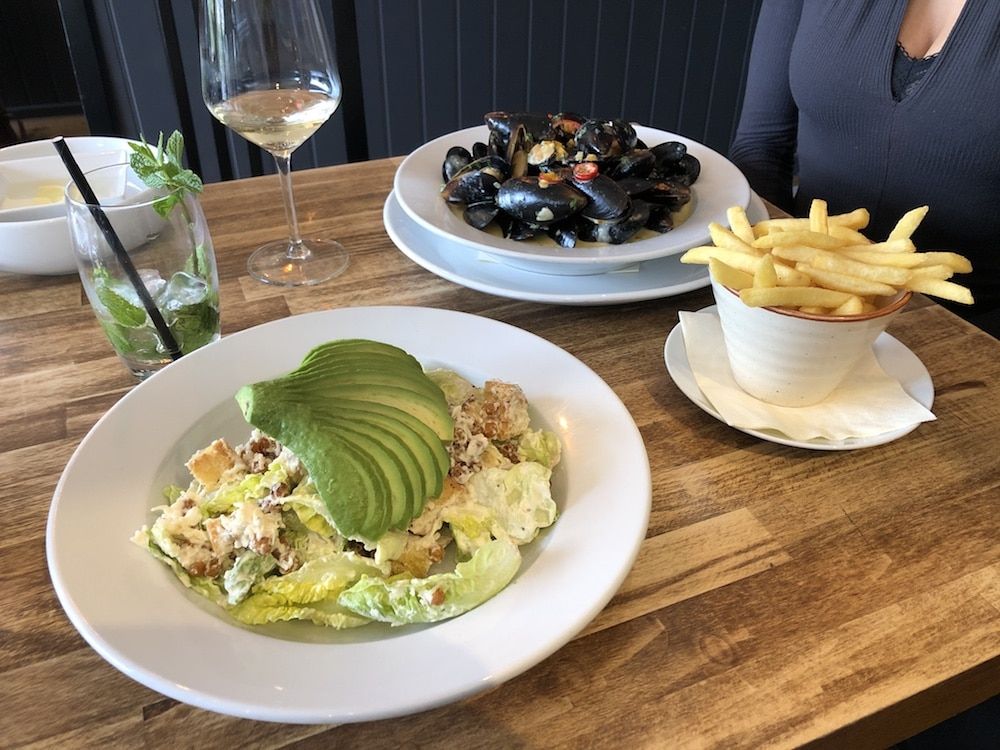 Too Full For Pudding?
We decided to skip dessert in exchange for a cocktail, and what a cocktail it was! Espresso Martini mixed to perfection by the fantastic waiter Kerian. We enjoyed our drinks in the seclusion of their terrace and felt lifted by the much-needed caffeine.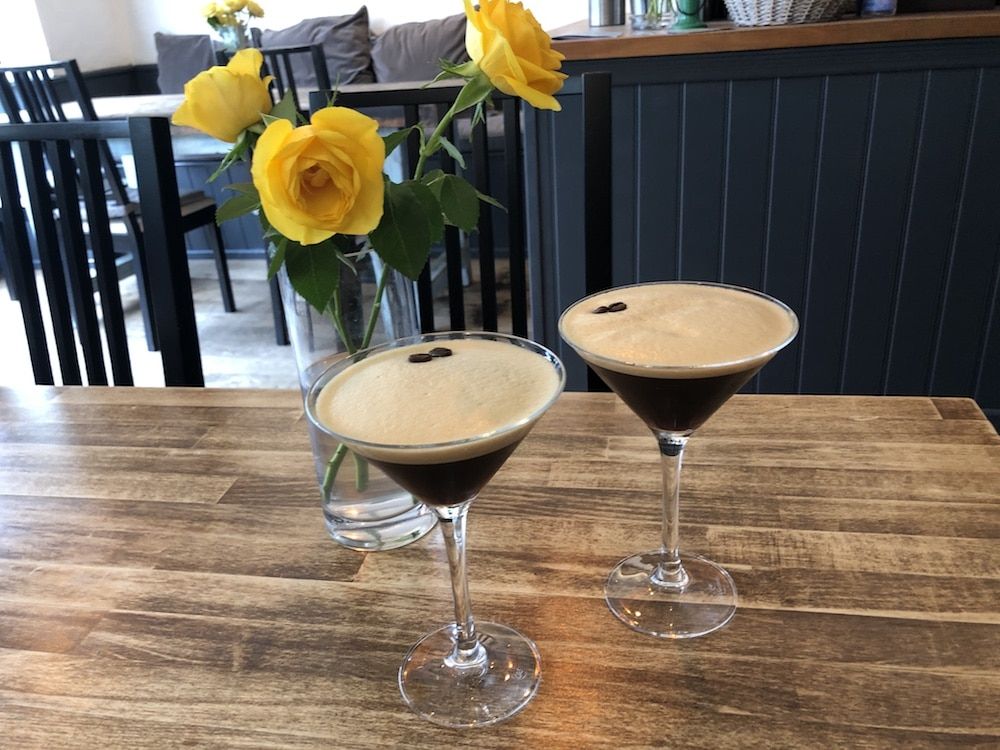 After lunch stroll through Town
With full bellies and elevated morale, we thanked the staff and set off for a stroll back down the high street. Kerian had mentioned a nearby woodland walk, so we had fixed plans on that idea. He had instructed us to "turn right and the Poacher Pub", we did just that and found ourselves on the woodland adventure that we had sought.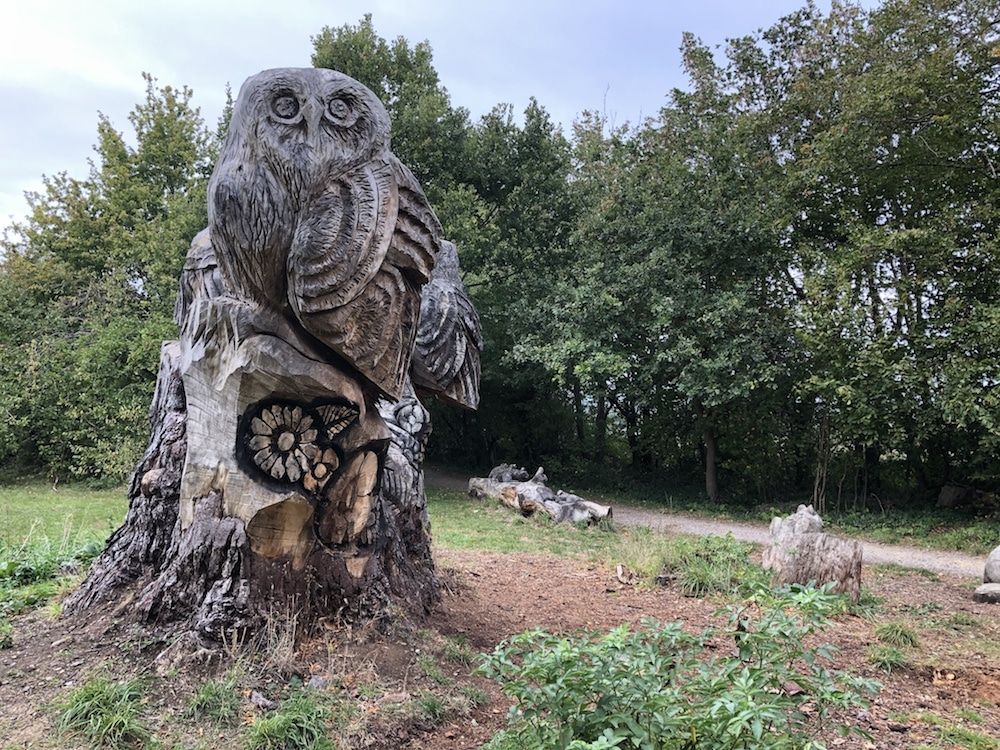 Overall
Morley's Bistro offers its diners a true taste of French cuisine and they've achieved it exquisitely well. Some of the menu can be adapted to make sure there are ample options for all dietary requirements. Something that is not easy to do with French cuisine. The bistro benefits from having a bed and breakfast situated just upstairs. On my next visit, I intend to book a room so I can eat until I pass out then go and explore more of the village and its historic wonder. Because what we saw in the few hours we were there has definitely left us wanting more!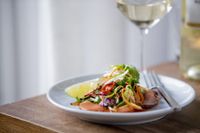 Want to know more about Morleys Bistro – Hurstpierpoint?
Find Out More