Eating out in Brighton with a nut allergy
Over the past few years food intolerance and allergies have become much more of an issue, with noticeably more restaurants labelling menu items such as gluten free, vegan, dairy free or vegetarian. With one in fifty children being diagnosed with a nut allergy, it's sometimes surprising that nuts are not as commonly labelled and can be quite serious or even fatal if consumed.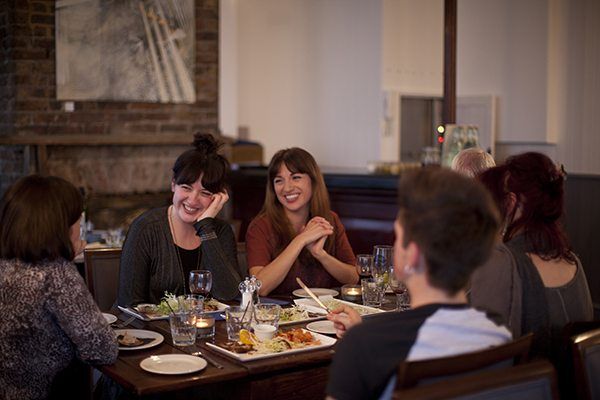 Stricter Food Laws
With the new EU food information for consumers legislation that has been in place since December 2014, restaurants are now required by law to provide full allergen information to customers upon request. This makes dining out much easier for nut allergy sufferers, however it is not always as easy to find out which restaurants are nut allergy friendly without calling or visiting and sometimes asking a waitress who may be new or inexperienced can feel like a hassle or stressful.
Hassle Free Ordering
You will find in Brighton that nearly every restaurant does use some kind of nuts in their kitchen, and very few actually label nut containing dishes on their menu. If you have a severe nut allergy that can be triggered by the smallest amount of cross contamination, then it is very important to call the restaurant first to see if advisable to visit.
If you have a milder nut allergy that is triggered by consumption, then we have a list of restaurants that clearly state nut containing dishes on their menu, making ordering stress and hassle free:
Al Duomo, Pavilion Buildings
One of Brighton's oldest standing Italian restaurants is Al Duomo, located in central Brighton next to the famous Brighton Pavilion. Their menu contains an extensive range of comforting Italian dishes such as hand stretched, stone baked pizzas, pastas, and warming main dishes with something for everyone making it a great group or family venue. Their menu is well labelled, and even have a nut symbol next to any dishes containing nuts allowing you to order stress free. There are nuts present in their kitchen, however do advise your waitress and when booking if you have a nut allergy.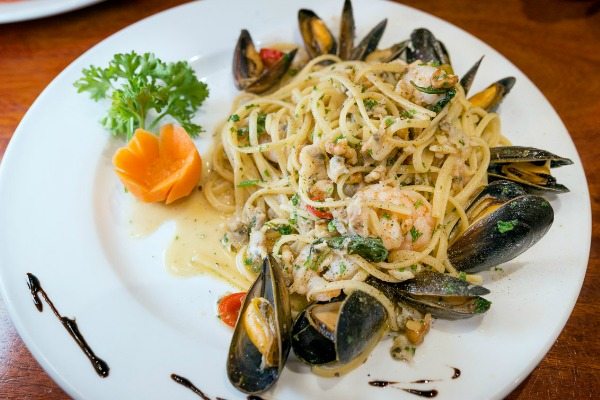 What Next?
Make a Booking on 01273 326741
Tucked away on a side street of Seven Dials is the Chimney House – a local favourite specialising in refined dishes made up of mostly foraged ingredients. They use local suppliers where possible, and all food can be enjoyed in their quirky, yet elegant and comfortable gastro pub dining area. We have already discovered that their menu is very gluten free friendly, and they also label all dishes containing nuts on their menu too. Be sure to inform the staff before booking and ordering for any allergy.

What Next?
Make a Booking on 01273 556708
Other Nut Allergy Friendly Restaurants in Brighton
Here are a few others we have found which have nut allergy friendly menus that you might find useful:.
Pizza Express, Jubilee Street
A well known chain, but one that is very good with informing customers of allergens. There is a lot of information online about the dietary information in their food, and have labelled menus online too.
Las Iguanas, Jubilee Street
Another chain with many stores over the UK, but is a vibrant Mexican restaurant good for groups or parties. Their menu is very allergen friendly, with dishes containing nuts also being labelled on the menu.