Al Duomo Brighton – Italian Restaurant
Set over five different floors, Al Duomo Brighton is the longest serving specialist Italian ristorante in central Brighton having served its customers since 1991. Renowned as a venue for many occasions, Al Duomo is centrally positioned right next to the historic Royal Pavilion. It caters for small and intimate, while also having the capacity for the grand and the elaborate.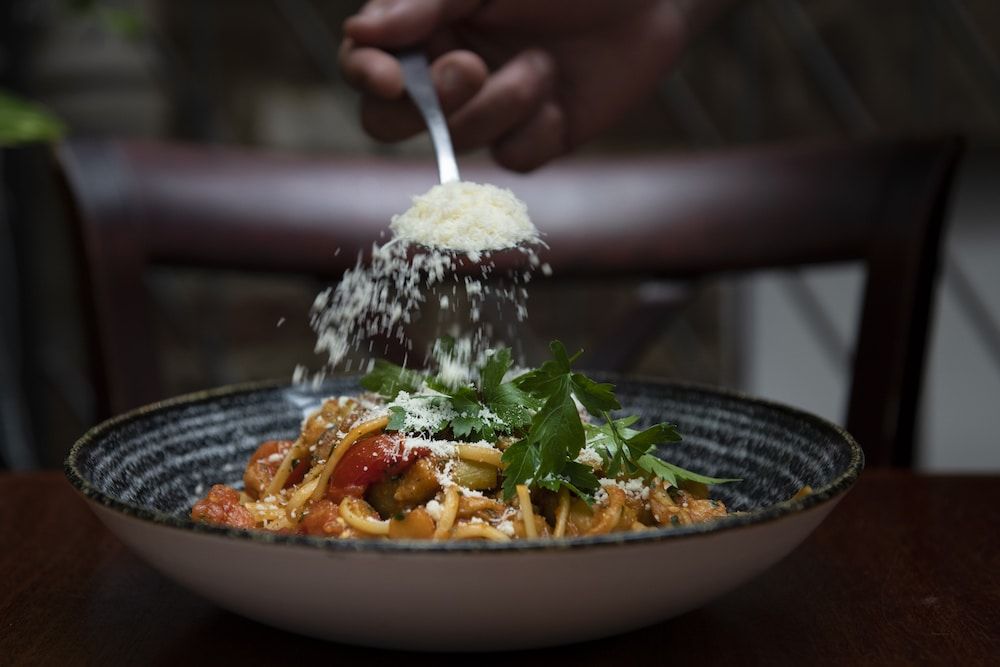 A great menu with something for everyone
Al Duomo offers a menu with inspirations from both Northern and Southern Italy. That is why their pizza dough is considered some of the best in town, plus their pasta is al-dente as it comes. Al Duomo offers a vast selection of authentic Italian food including, antipasti & starters, salads, pasta dishes, and Italian hand-spun pizzas. They also serve a selection of fish and meat dishes and sides. Food is a huge part of the Italian way of life and their approach with professional hospitality is a given. Check their blackboard on arrival too for their selection of Italian daily specials.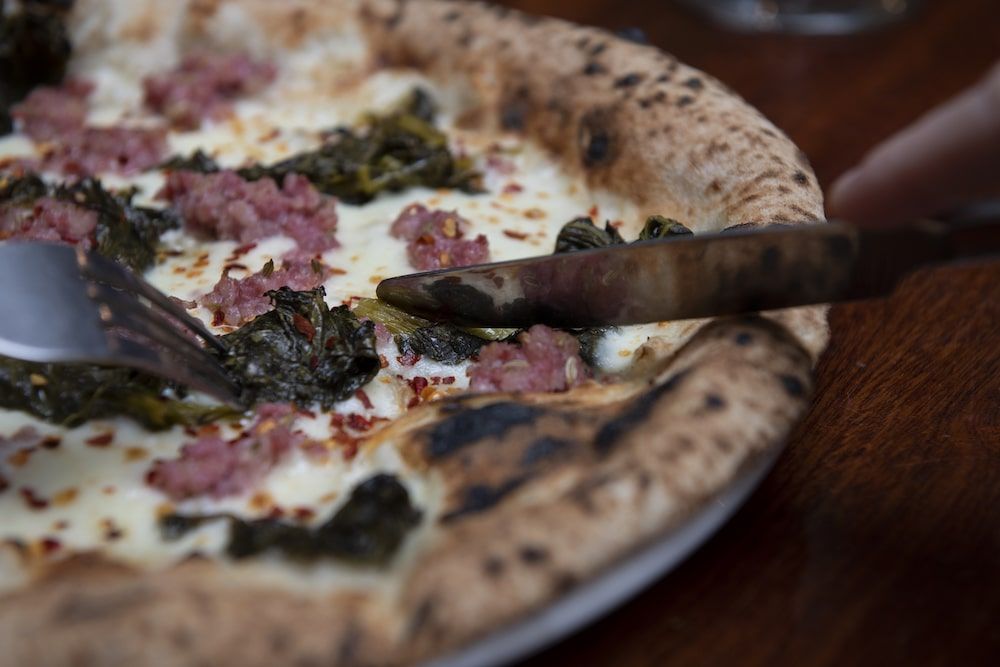 And for the kids…
Al Duomo is the perfect place for little ones to enjoy a meal out with the family. Their children's menu offers plenty of choices for both pizza and pasta lovers with everything on the menu just £5.95. On the main menu, any pasta dish can be made into a smaller portion by removing £2.95 from the original price. This is the perfect option for kids who 'think' they have grown out of the kids menu!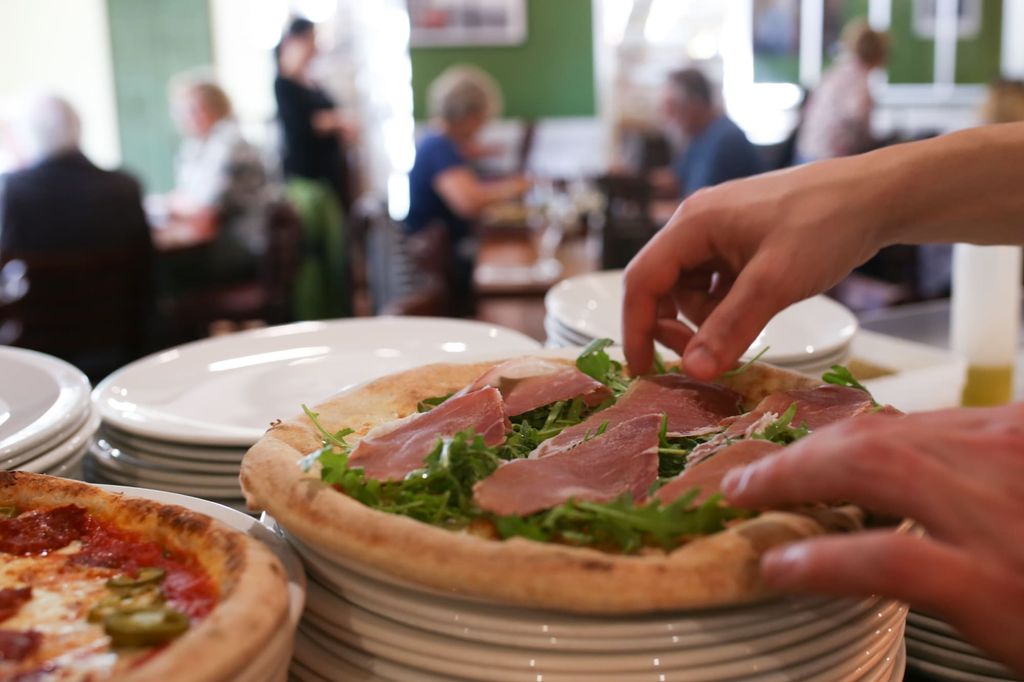 Alfresco drinking and dining
Al Duomo also has an extensive bar offering typical Italian cocktails, aperitifs,  new world wines from 10 different regions, Champagne, brandies and liqueurs. Why not enjoy a drink after work alfresco style, as between 3pm-9pm Aperol Spritz are on the two for one cocktail offer (Sunday-Friday). Feeling peckish? Dining outside at Al Dumono adds to the Italian experience but get down early when the sun is shining as the beautiful space here is no secret in Brighton!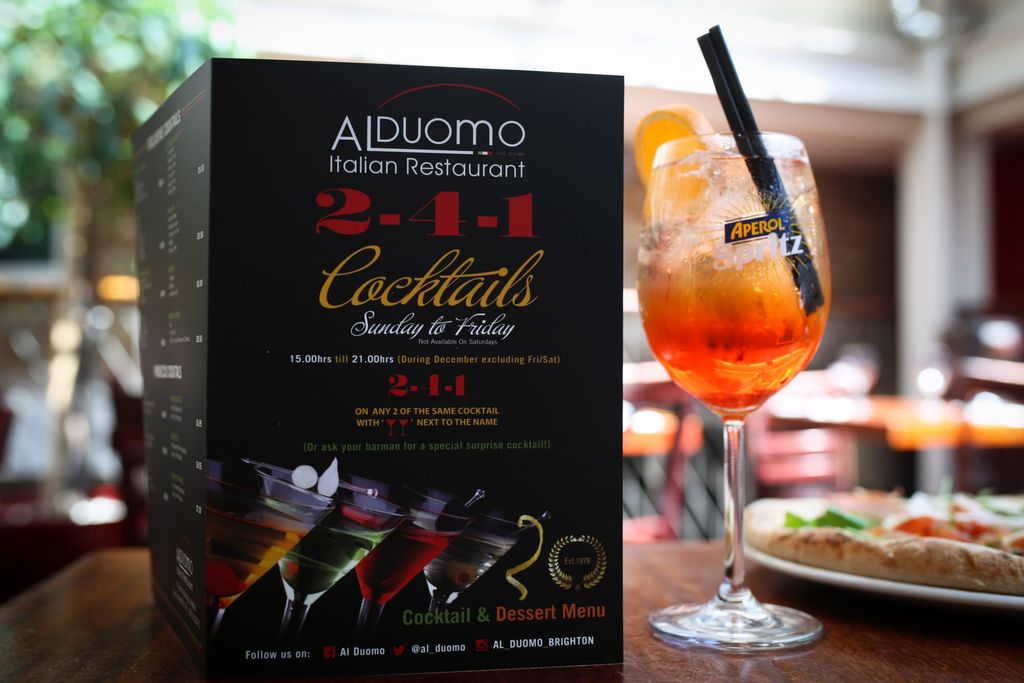 Al Duomo Brighton – Pizzeria Italiano
Al Duomo Brighton is not just an Italian restaurant, it is great for coffee and cake, private parties and events (including weddings, birthdays, business meetings). They also host their own entertainment evenings and it is a great venue from which you can watch the world go by enjoying a cocktail on their terrace.