Al Duomo Brighton – a city institution
Al Duomo was opened in 1979, by Dino Azzaroni and is the city's longest serving Italian restaurants in Brighton. The restaurant was named after the dome over the India Entrance to the Royal Pavilion Gardens, at the head of the North Laine. Like the Pavilion itself, has become something of a Brighton icon over the past forty-plus years.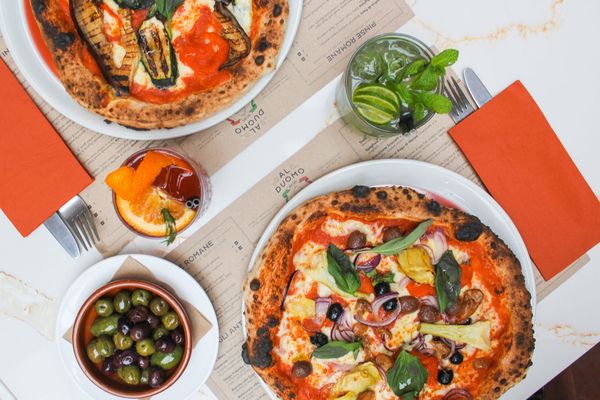 The original restaurant featured Brighton's first wood-fired pizza oven, and they still cook their pizzas using this traditional method today. Having come under new ownership in 2021, there's been much change for the betterment of Al Duomo and remains the place to go for some of the best Brighton Pizza. The Kitchen has been massively expanded, which is clearly reflected in the quality of the food being served. They even make their gelato and desserts in-house now. At the head of the kitchen is chef Ercole Cappai, the previous owner of another long time local favourite, The Latin in The Laine (sadly, now closed).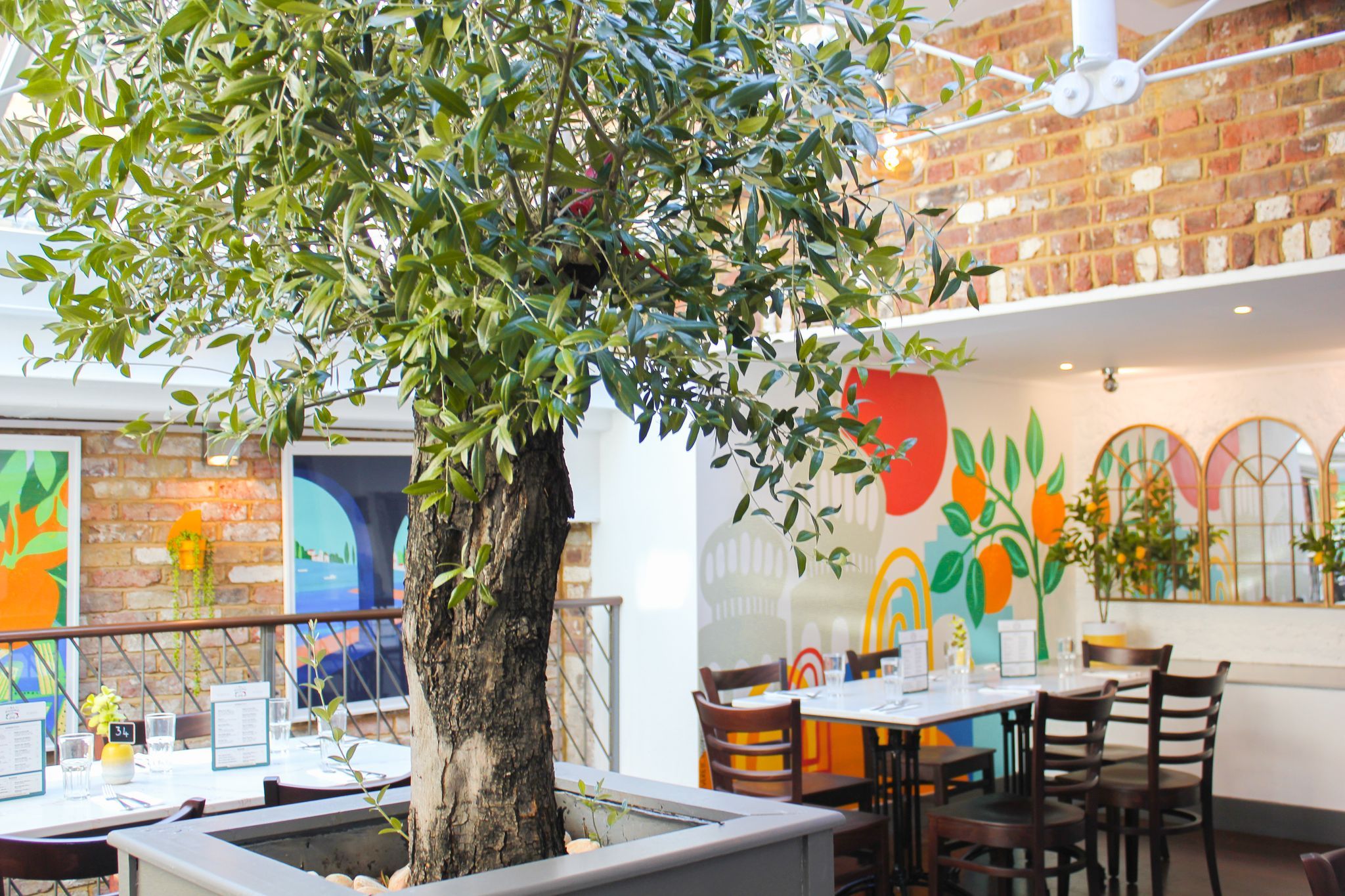 Inside the restaurant
The large venue provides ample seating for gatherings of any size. They're there seven days a week for all your needs, from simply stopping by for some fresh, quality and affordable lunch to hosting a large party. Their terrace has plenty of space for alfresco dining dining in Brighton and is beautifully situated in a sun trap, with Pavilion Garden views. Dogs are also welcome on the terrace.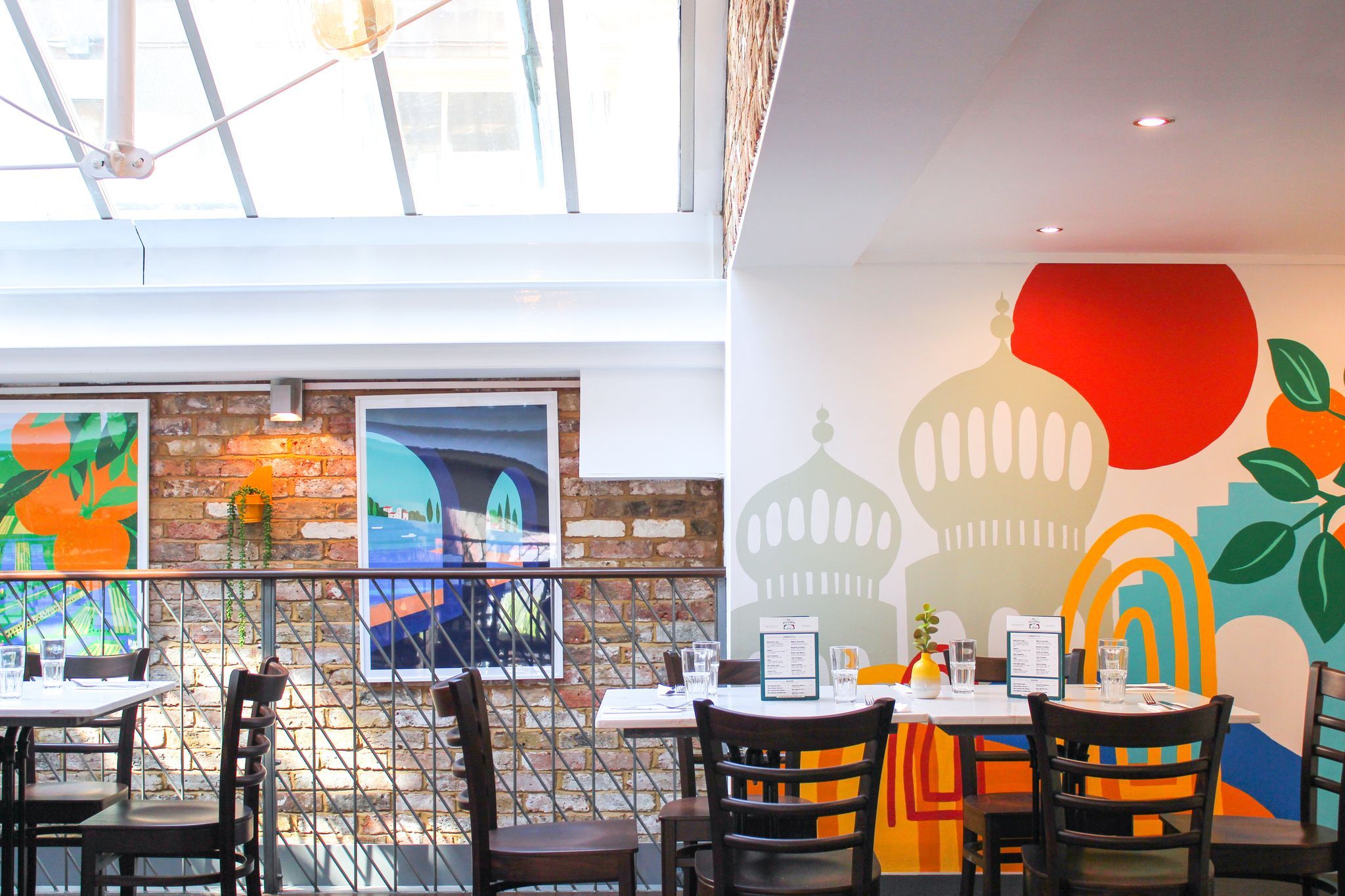 Inside, the restaurant is light and bright. Newly redecorated in Mediterranean blues and orange that instantly bring to mind far off sunny shores and all the culinary delights that entails. As well as the main eating area there is a mezzanine level, and private dining rooms for more exclusive parties. 
Food at Al Duomo
The menu at Al Duomo Brighton retains Italian cuisine classics, which often consist of very stripped back dishes so that the quality of the ingredients shines. A simple quality sauce over freshly made pasta or a Margherita pizza is the true test of quality in any Italian eatery. At Al Duomo, you'll find exactly that, simplicity, freshness and quality.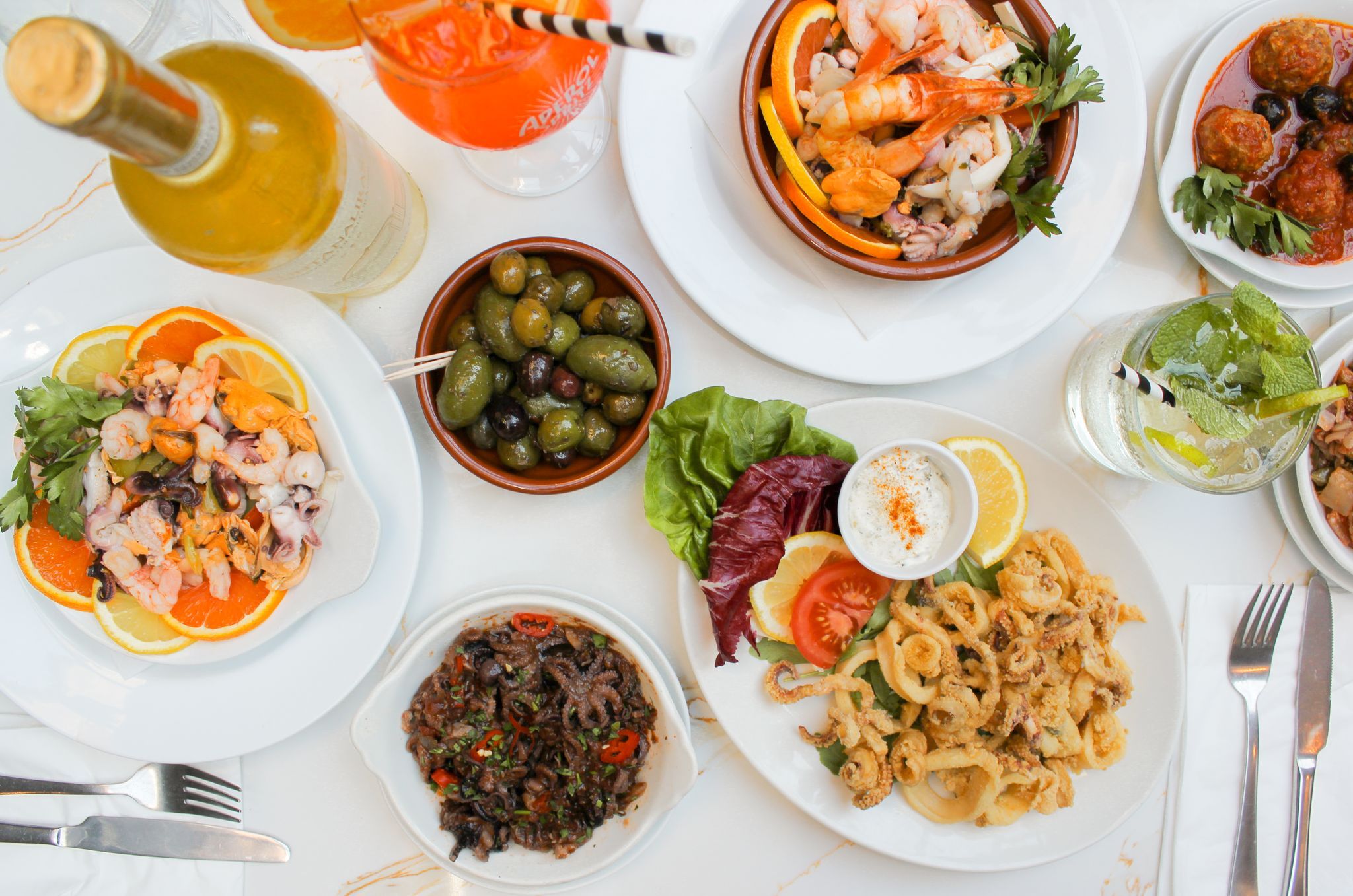 At Al Duomo, they make all their pasta and gelato in-house. Seafood is a popular choice here, and that is all landed locally and delivered fresh.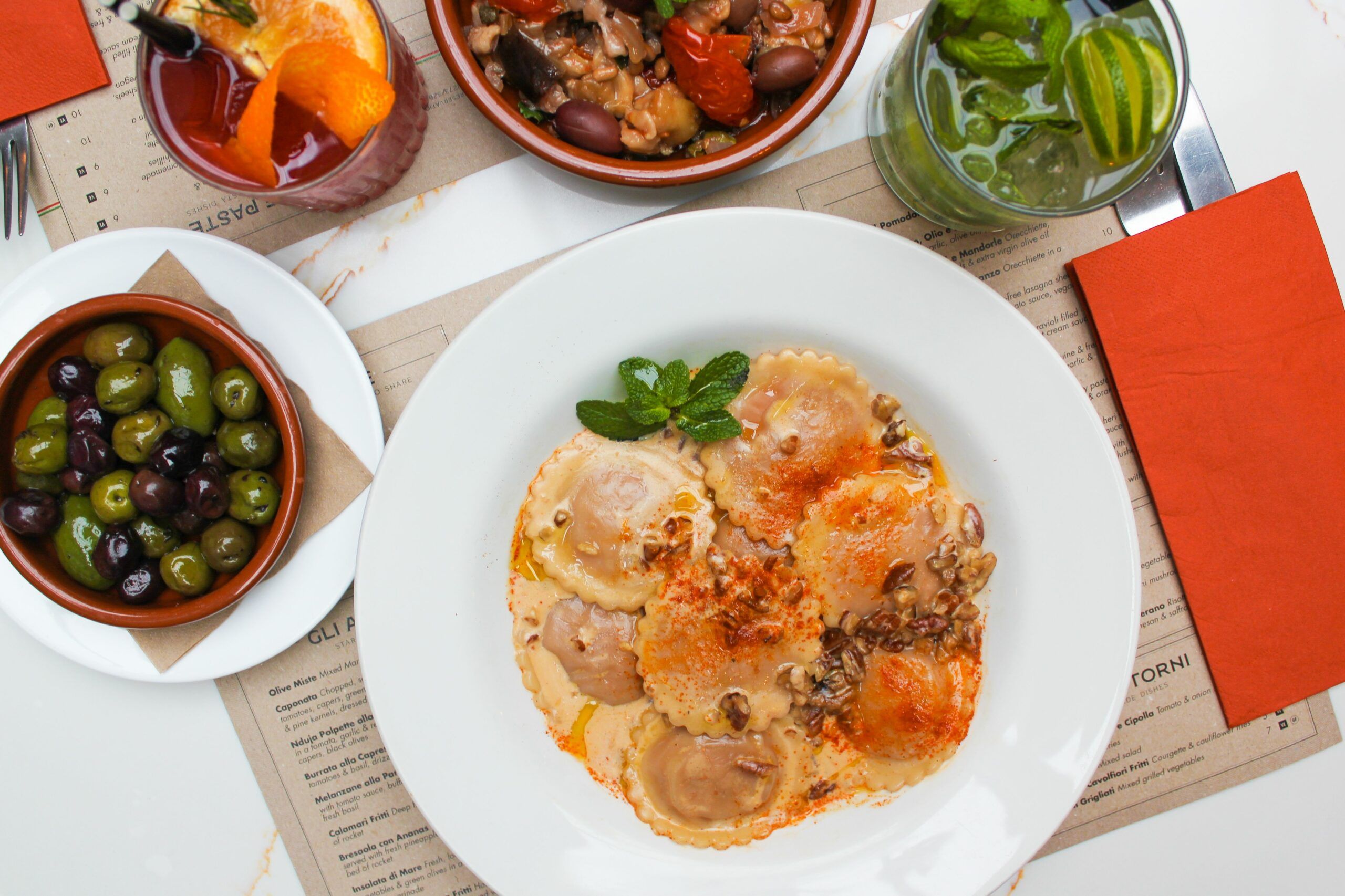 Start your meal at Al Duomo with an aperitif or cocktail. The word Aperol always sparks attention but don't overlook the Hibiscus Margarita (did someone say Aperol? Did someone say Limoncello?) Enjoy your meal with some well-selected wine from their extensive wine list, with a price range to suit all budgets. Montepulciano d'Abruzzo is wonderfully paired with pizza. While in the white section an Inzolia, from Western Sicily, is always an enjoyable wine that pairs especially well with seafood dishes.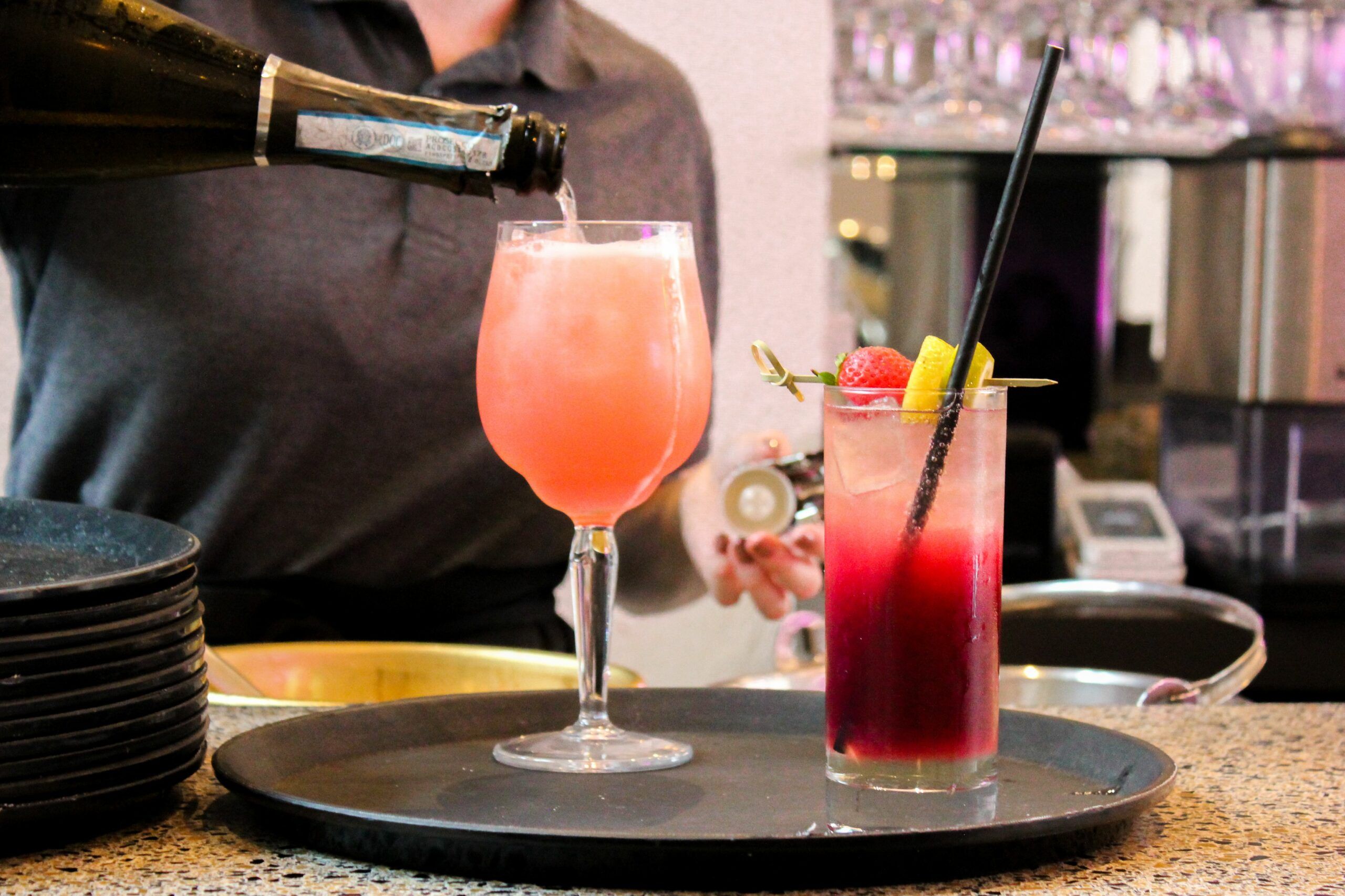 Food for all
All of their stonebaked, wood-fired sourdough pizzas can be made with vegan 'mozzarella' style cheese (at no extra cost) and there are plenty of vegan and vegetarian options throughout the menu beyond pizza. For gluten-free diners, there's a large number of starter dishes, lasagne as part of the pasta mains and several options on risotto and sides. There are certainly plenty of choices to build up a substantial gluten-free meal. Al Duomo is also ideal as a pre-theatre restaurant if you are visiting the Brighton Theatre Royal or Brighton Dome nearby.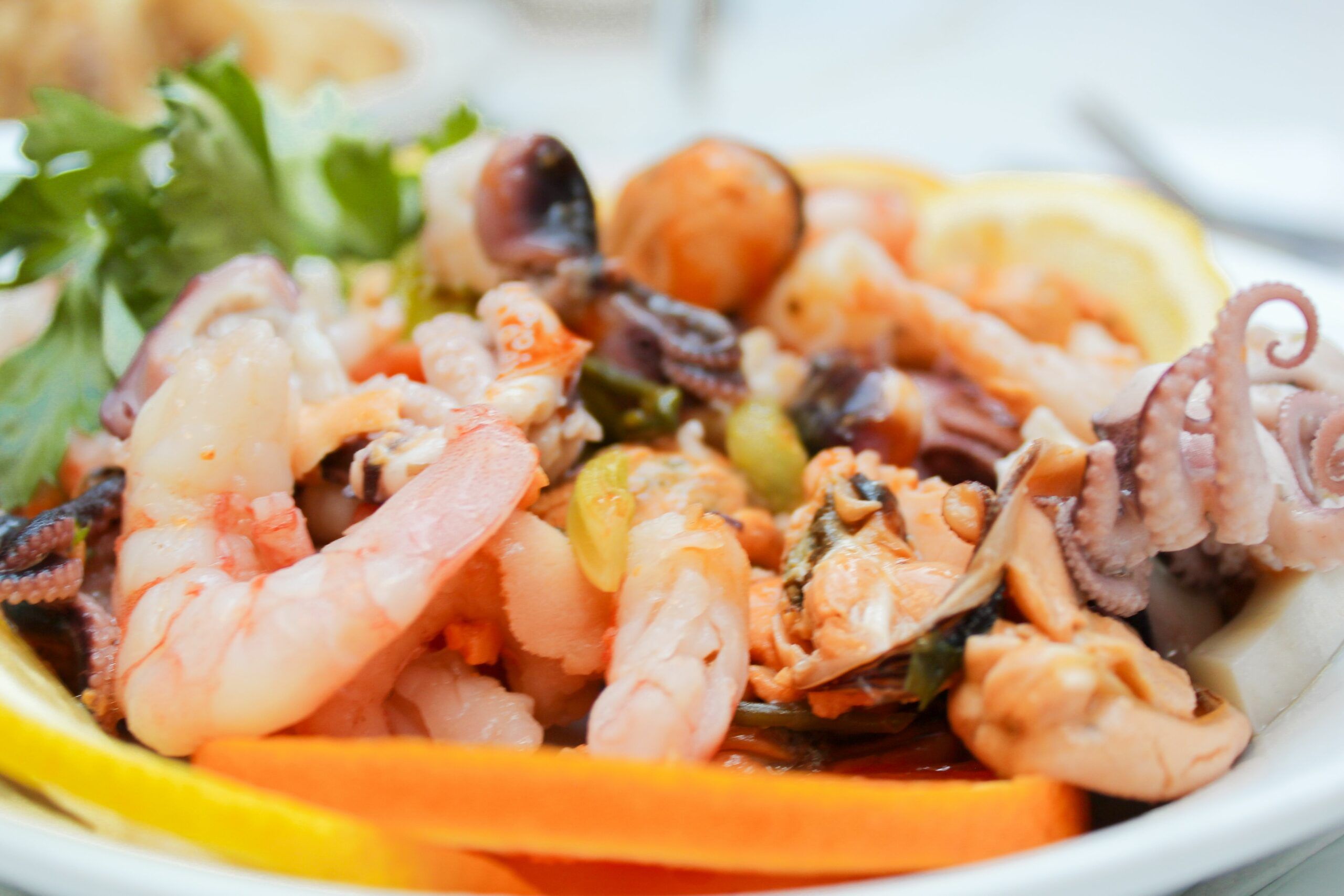 There's a menu devoted to bambini (and we all know how children feel about Italian food). And here parents can trust three things: the food is fresh, affordable and there'll be nothing left on the plate! Children can have two courses and a soft drink for £9 with guaranteed pleasers such as trofie Napoli and a selection of pizzas. Homemade gelato, with vegan and dairy free options will all have adults reaching for their spoons (why should kids have all the fun?).
Kids also get free colouring in, and you can cash in on your budding Michelangelo by sharing them with @alduomo.btn for a chance to win a £10 voucher and your next kid meal for free.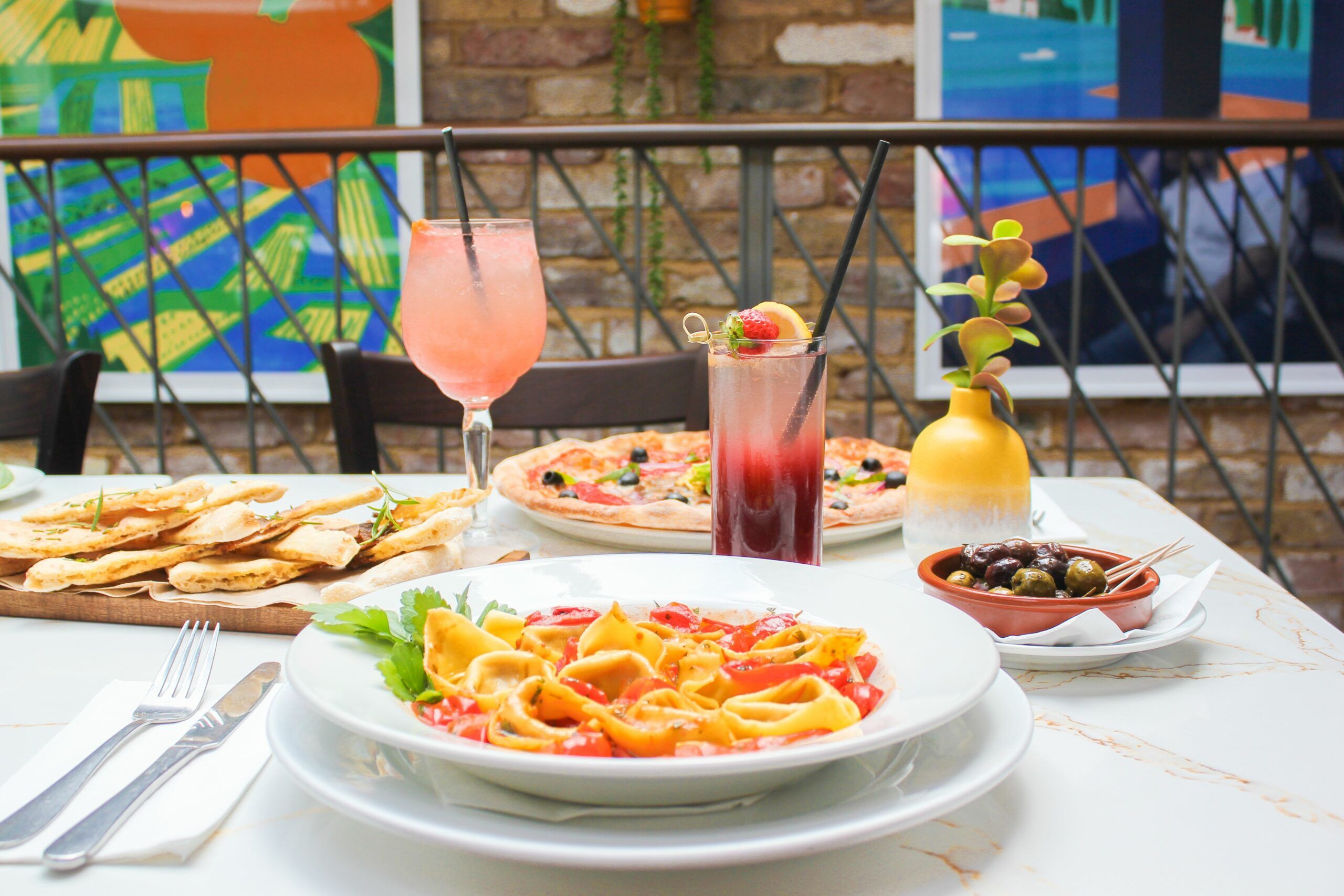 The good people at Al Duomo Brighton can also provide you with activity pages to keep the little ones occupied while you tuck into your meal. They also have high chairs for very little ones. Accessibility wise the ground floor has wheelchair access and plenty of manoeuvre room and there's a wheelchair-accessible toilet. Al Duomo is one of the go to places and some of the best pizza in Brighton.