Child Friendly Restaurants in Brighton, Hove & Sussex.
Finding a child friendly venue in Brighton can be a little exhausting as there is so much to choose from. We have put together this no nonsense guide which brings you the highlights of child friendly dining venues in Brighton, Hove and Sussex.
Child friendly Casual Dining & Lunch spots
This spacious Lewes-based Italian restaurant Aqua is a great one to visit with the little ones. There are plenty of fantastic offers on the menu, and the food is all very reasonably priced so you can take your family here without it costing too much. There's an excellent variety of food to choose from and alfresco dining for a little run around.
If you're looking for fantastic food created by a michelin starred chef with ethical coffee roasted in-house then Redroaster on St. James' Street is for you and your family! It's an airy and spacious venue that boasts floor to ceiling South facing windows, with the option to sit outside if the weather permits. The menu serves breakfast & lunch and there's something for everyone. Serving 7am-5pm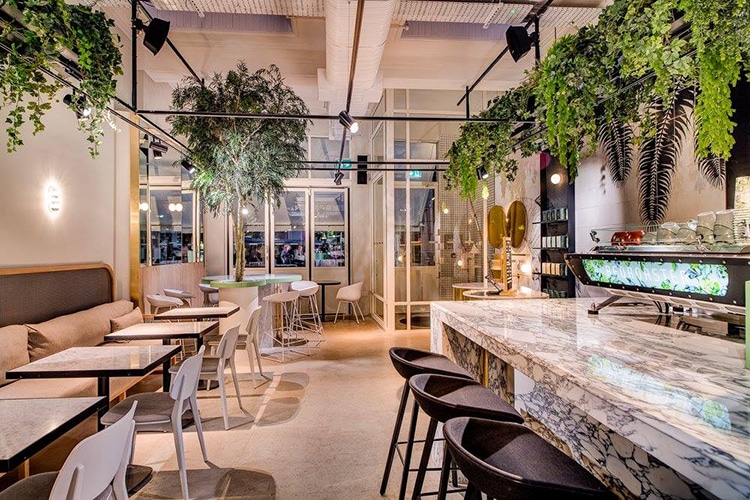 The Bucket & Spade Cafe is the perfect place to bring the family, with a large selection of children's meals and snacks on offer and have plenty of book crayons and chalk board tables to keep the little ones entertained whilst you enjoy your lunch and a well deserved drink!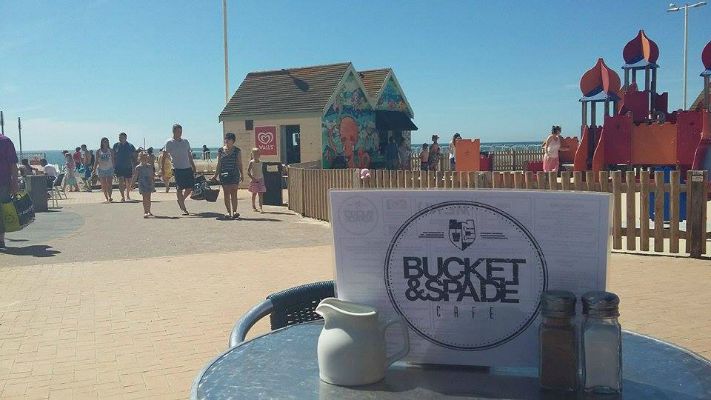 With the new addition of climbing frames galore under the dappled shade of the trees at Proud Country House, it's a perfect spot for enjoying lunch while watching the children play in the safety of the gated garden area. With a children's menu and colouring options to boot, there's something to keep everyone happy. Children's Menu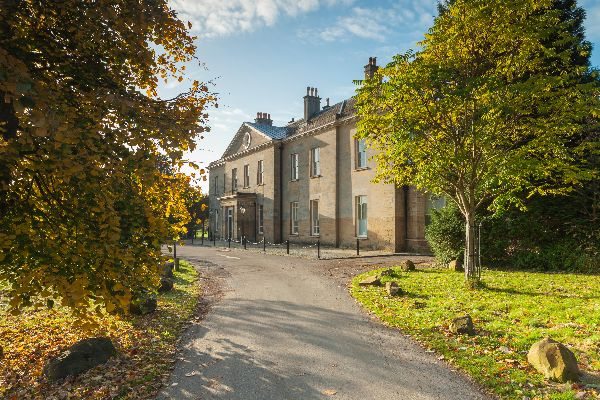 Seafront strolls wouldn't be complete without popping in for a bite to eat with the family, and Lucky Beach is keen to oblige. Boasting a large seating area you can nab a table either on the patio or beachfront, all of which have umbrellas in case the sun (or rain!) is beating down! The kids menu features mini burgers, fish and chips and chicken kebabs – all of which are locally sourced.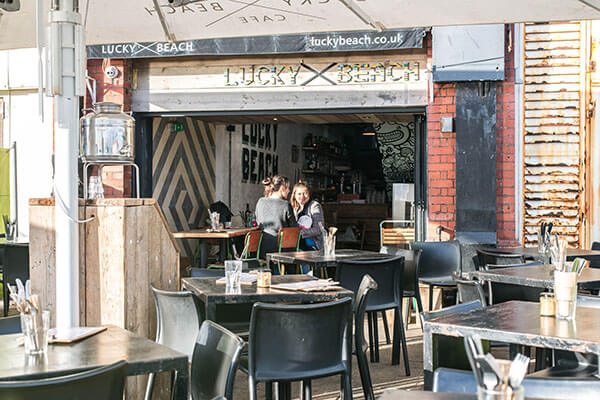 Fed up of bashing the buggy in order to get your table? Your troubles are over as Cafe Plenty is the most spacious location we've seen in the London Rd area! Offering plenty of delicious and child friendly treats from their in-house micro bakery the friendly guys at Cafe Plenty are happy to adapt their menu to suit you little'uns.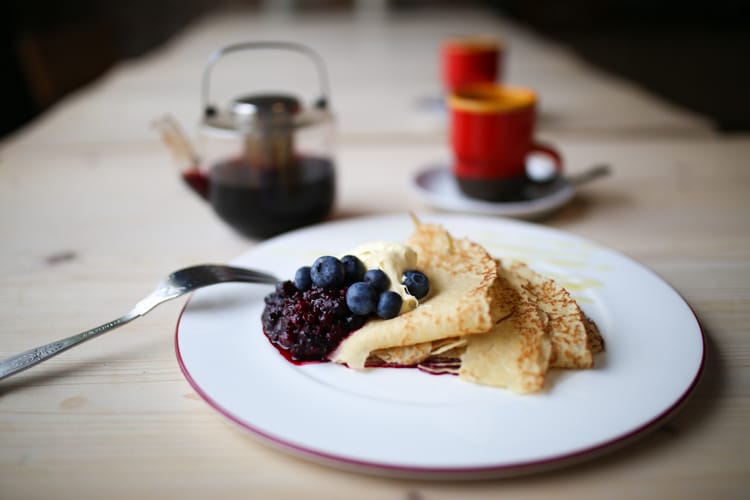 Located just north of Henfield, this traditional style pub welcomes the whole family (including the dog!). With plenty of space and a delicious menu specialising in freshly baked pizza we think this is a venue that will please the kids and adults alike! Kid's are well catered for with a separate menu featuring mini pizzas, pasta dishes (including a gluten free option) and salad bowls. Mother and toddler groups can be accommodated during lunchtimes, and there's a children's play area which the kids can enjoy whilst the parents sit back & rest.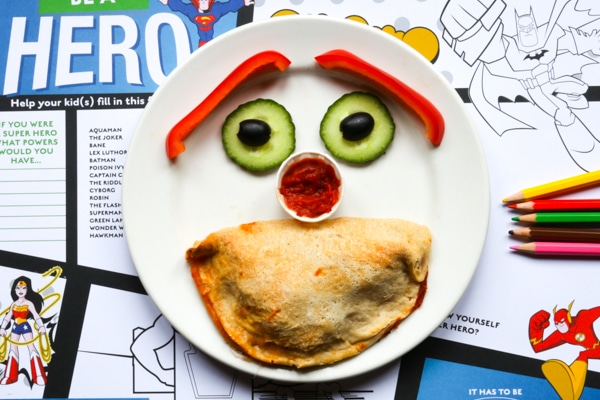 The Breeze Brasserie is one of those venues in Brighton that always seems to be popular and has a great upbeat vibe. Voted best family dining at the Brighton Food Awards in 2013. Fish fingers. pasta, goujons are a few of their dishes on offer. Full menu.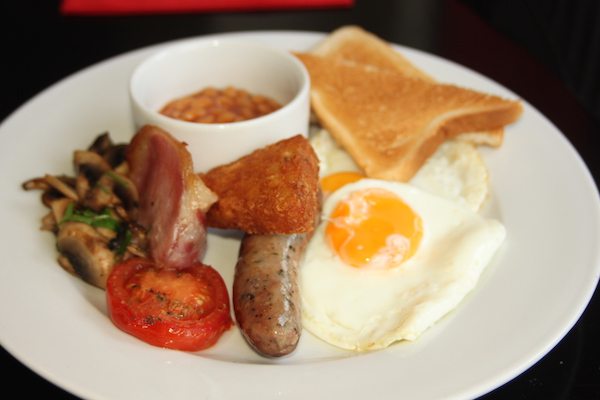 Joe's Cafe is a hidden away, locally run cafe in the Seven Dials area of Brighton. Now under new owners, they have become increasingly popular as more and more people are finding out about their delicious food. In 2014, Joe's won best breakfast in Brighton (Brighton and Hove Independent).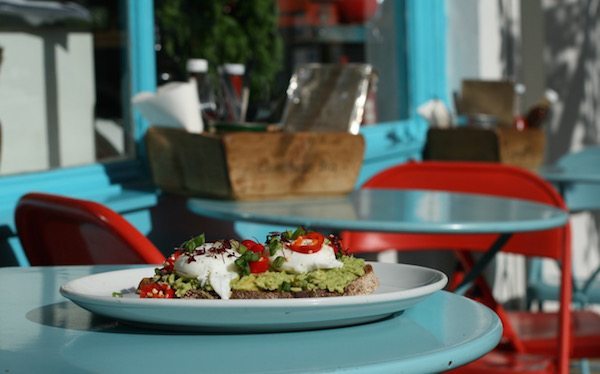 One of Brighton's well known pubs, The Black Lion, is situated in the heart of The Lanes just near the seafront on Black Lion Street. Not only does The Black Lion have a good reputation for a music filled night out, it's amazing food is also the attraction to many people. The Black Lion is child friendly providing high-chairs, a kids menu with options for toddlers, colouring books and baby changing. There's also an beer garden for the Summer!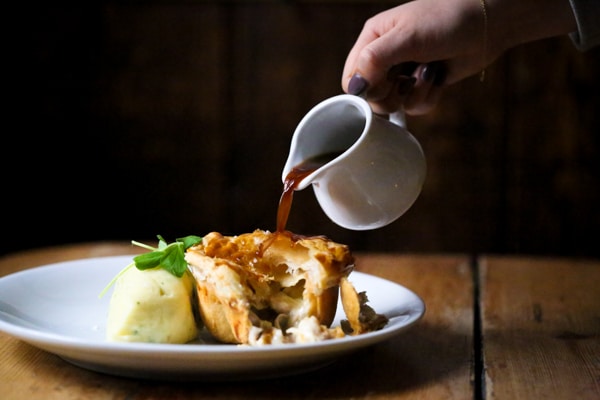 V & H believe the future of the ultimate café experience relies on the young of today. To assist in their pursuit of perfection most of their dishes can be prepared in kiddies size portions. Any stray children found wondering behind the counter are automatically forfeit and will be put on washing up duty.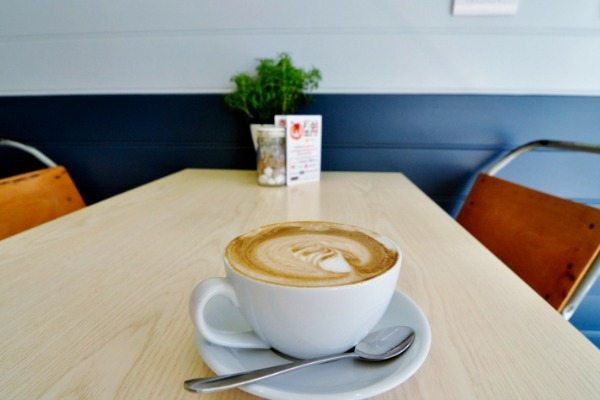 The Cherry Tree is located in Brighton Marina, the perfect location for a family day out! A cosy and informal cafe, kids will love the menu which features plenty of brunch and lunch options as well as tea and cake! After eating you can take a trip to the nearby cinema and bowling alley to make a day of it.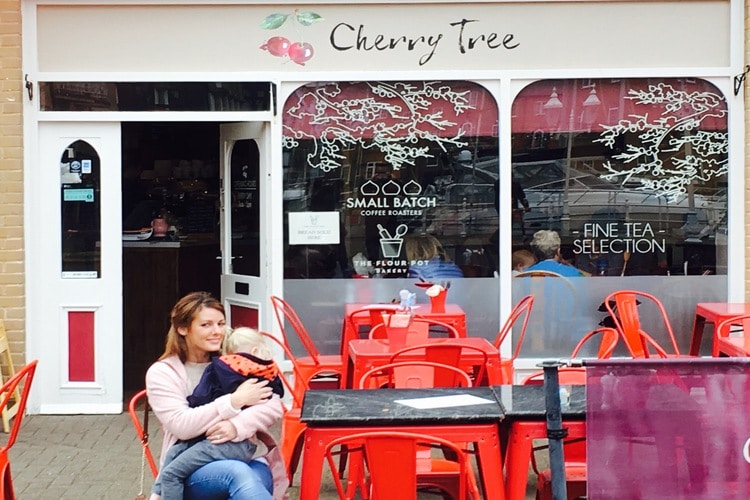 Locations don't get much better than this as Ohso Social is in a prime spot on Brighton's famous seafront. Fish and Chips – Chicken Goujons and Chips – Sausage, Chips and Beans – Veggie Sausage, Chips and Beans are the popular children's favourites.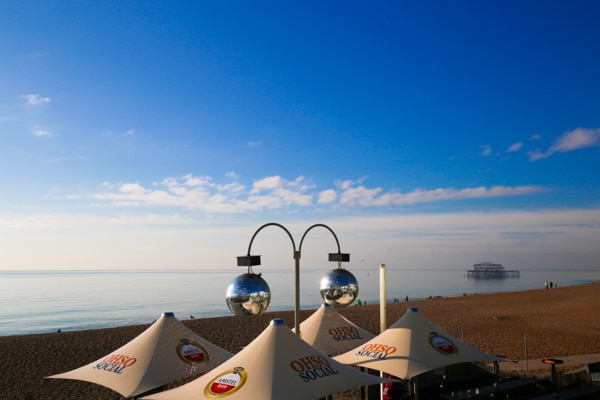 You'd struggle to find another café in Brighton as child-friendly and Moksha provides everything you need to have a home-away-from-home environment for full families or young, weary-eyed parents with a newborn harnessed to their chest. You'll often find the owner, his partner and their son playing in the café.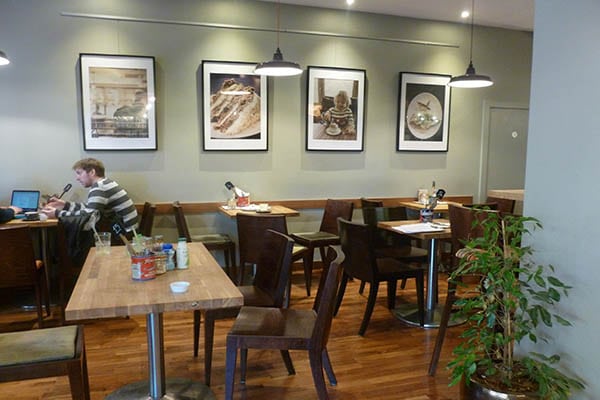 Set over 5 different floors,  Al Duomo Italian restaurant is the longest serving specialist Italian ristorante in central Brighton and has been serving its customers since 1991. Full menu.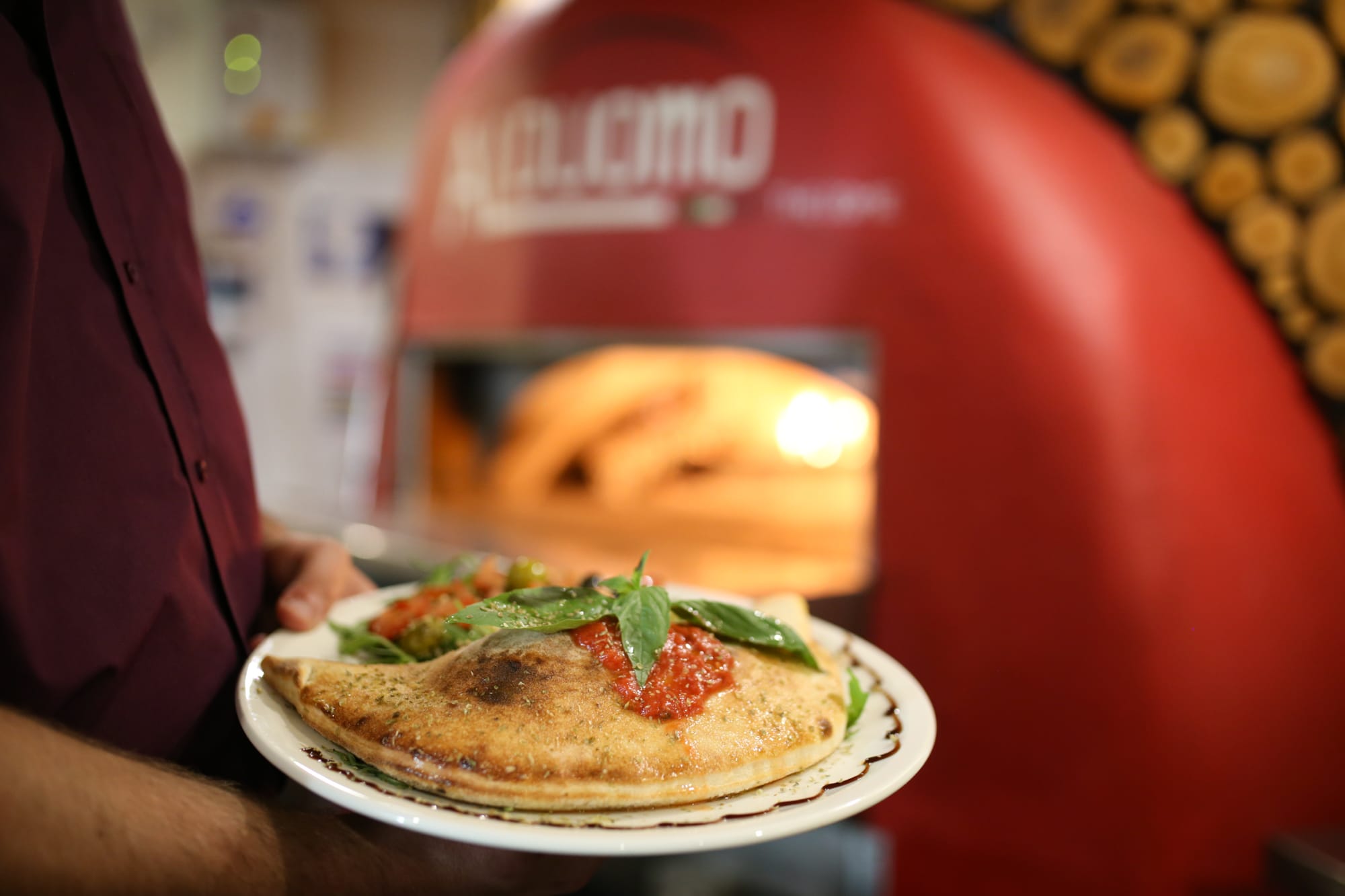 Child-friendly Pubs
An excellent venue for families; offering a great deal of things to do in the great outdoors, with a large and spacious selection of beer gardens on hand and a variety of country of walks, only a short stone throw away. Great value food for the little ones.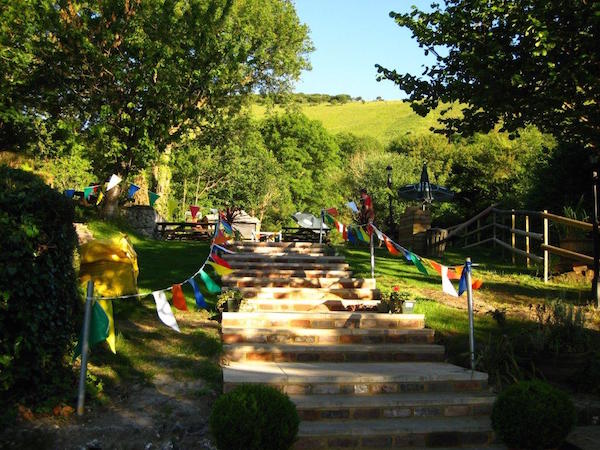 Conveniently located just off Hove seafront, this is an ideal venue if you want to enjoy a stroll along the seafront, then it is a venue you can nip into, just one road back from the main Hove seafront. The Better Half is situated slightly west of Hove lawns on Hove Place. Known as your friendly neighbourhood local, this great quality food pub offers a gastro style menu along with menus for children.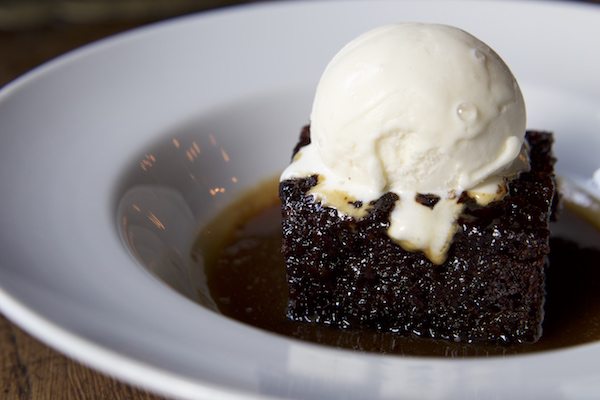 The Chimney House is located near to the popular area of Seven Dials in central Brighton. Featuring plenty of quirk and great pub food, including a dedicated menu for the kids. Lots of effort goes into sourced good quality ingredients for the menus including fish from Shoreham and Newhaven, fruit and vegetables from local farms and glasshouses as well as meat from Garlic Wood Farm.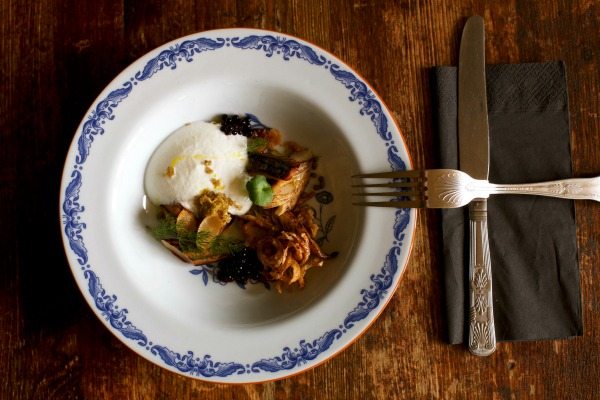 A great spot if you want to take the kids to the Sussex countryside. Formerly, two pubs, the Magpie and the Sportsman, the Grade II listed buildings were knocked through into one over recent years and this traditional 'beer house' has been part of the villages heritage for some years. Situated north of Hurstpierpoint at Goddards Green.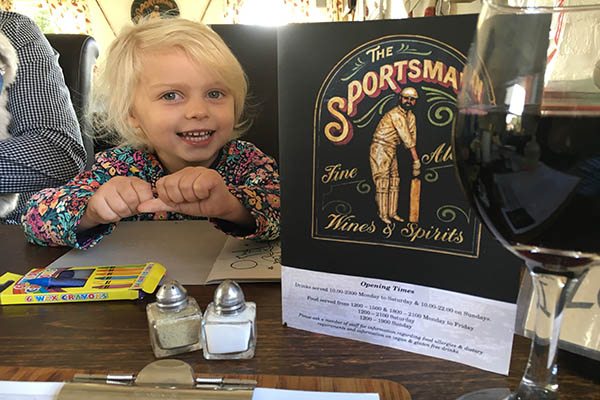 Serving you a modern take on what a restaurant and bar should be, this established venue is an intimate and friendly venue – and has been part of our 'Brighton' for quite some time. Main menu.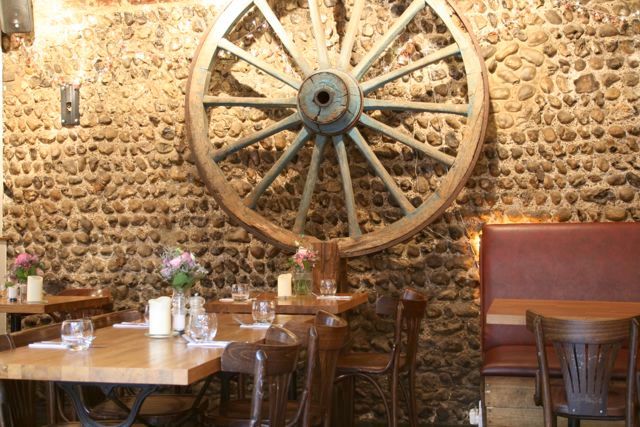 A short trip along the coast you will find the fantastic Schooner pub. Literally a stones throw away from the beach, The Schooner is the ideal place to spend an afternoon after a beach walk and they even have Bonios waiting for your four legged friends if you have your dog in tow. Child friendly, plenty of buggy space. Southwick.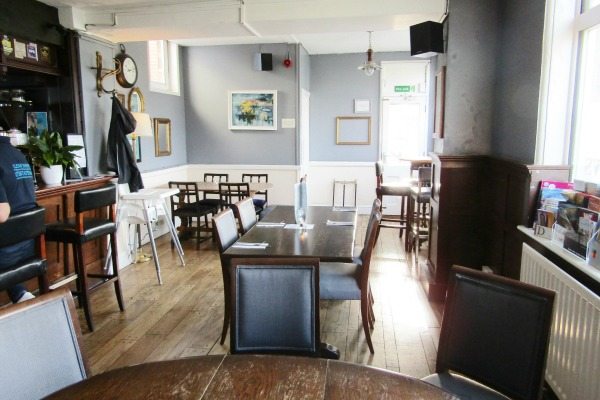 Serving some of the best burgers you've ever tasted with a delicious set of sides and puddings, Coggings and Co have thought about it all and is perfectly equipped for the children.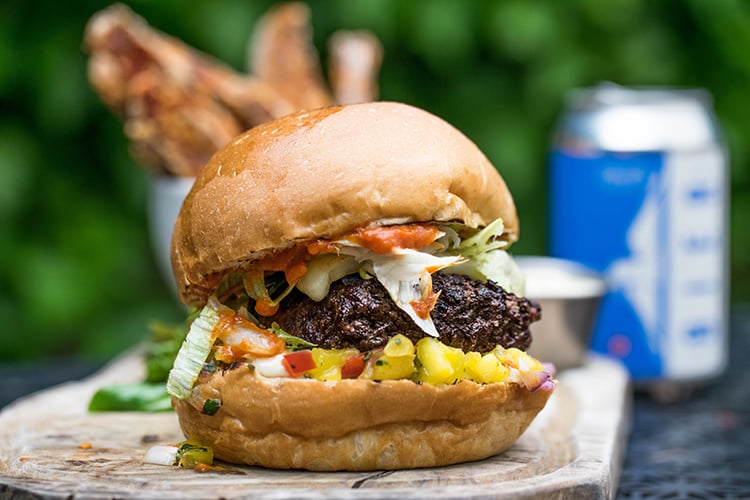 Child-friendly Dinner venues
Recently named one of the top ten places to drink in the city by the Guardian newspaper, and a finalist in the 'Best Newcomer' category of the Brighton & Hove Food and Drink Awards. Great value 3 course set menu (meat and veggie options) for the kids.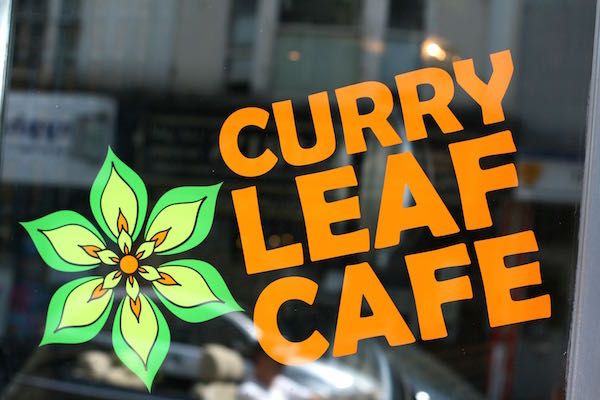 Finding a classy Indian restaurant you could argue is a hard thing to find, a contradiction in terms; and yet that's exactly what Indian Summer is.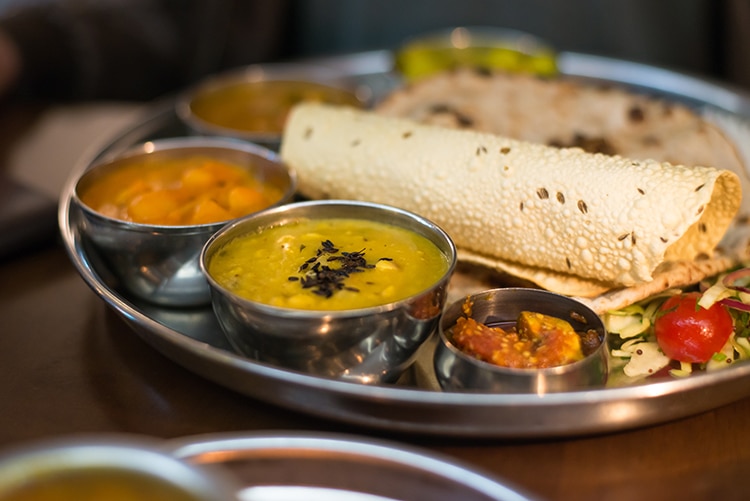 Based in The Lanes and near to the popular shopping areas of Brighton, Edendum is a family-friendly restaurant, offering  a special menu to their younger customers (up to 12) for just £8.25 which includes water or fruit juice, 1 pasta or main course, a side dish and dessert.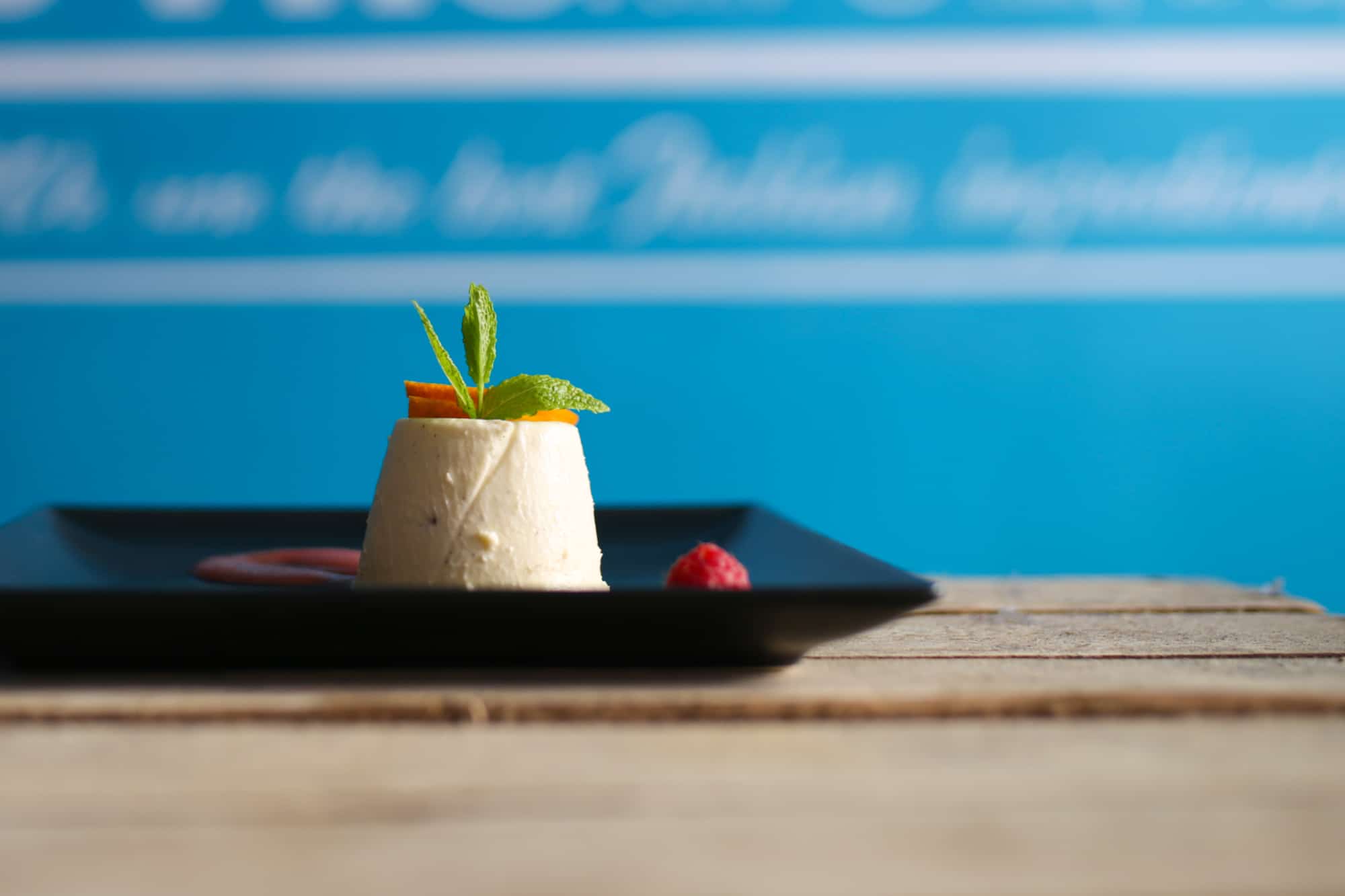 Located in the famous south lanes serving well-known French classics with a modern twist designed for sharing – tapas style. On the a la carte menu there's the croque monsieur and frites bearnaise which is a great option for kids!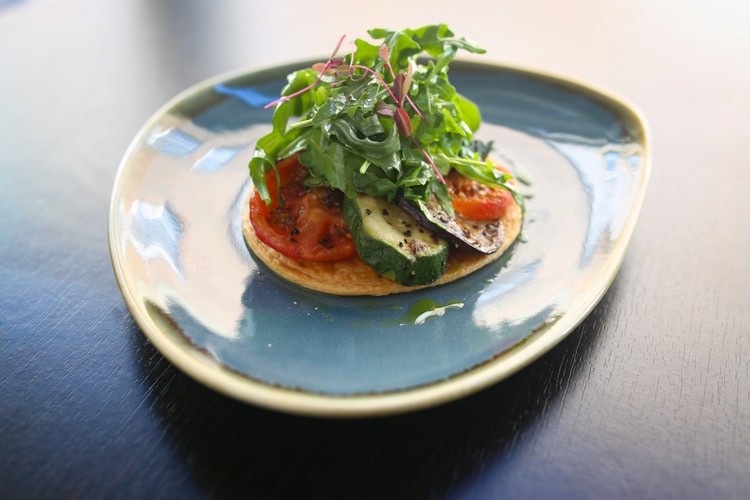 Since opening their doors in 1973, Browns restaurant in Brighton have been providing delicious food and refreshing drinks, in beautiful surroundings for over 40 years.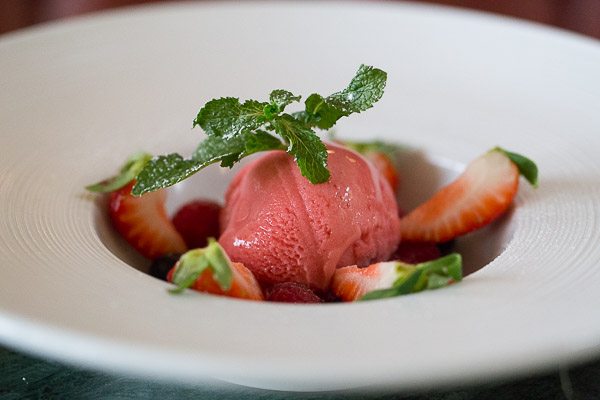 'Real Indian food for kids without the chilli kick.' The Chilli Pickle is a recent addition to our summary of child friendly venues in Brighton and a great one if you want something a little more interactive and vibrant. Dosa options available along with exceptional desserts for the little ones. All children's food is mild spicy, though an extra kick can be added on request.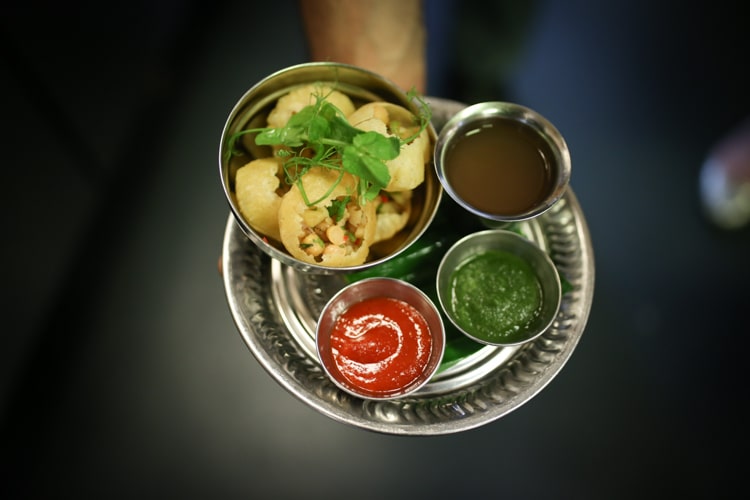 Whatever the occasion – a quick bite with friends or a big family dinner – come in and soak up the atmosphere while you tuck into their delicious Italian food. Very child friendly and healthy!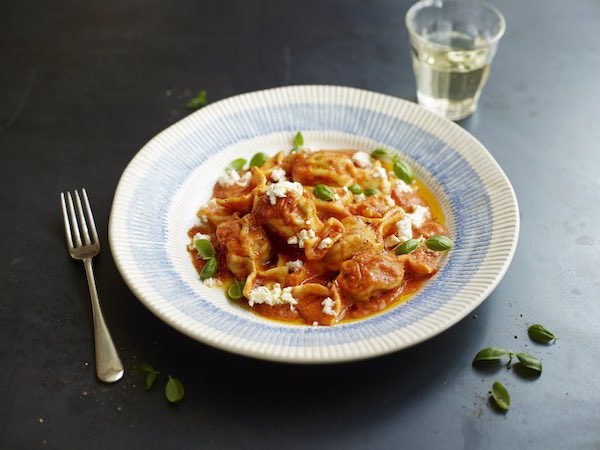 Nuposto Italian restaurant brings you the real deal Italian pizza with all the smells of authentic Italy. Nuposto is a fun and friendly option for children and families. Lots of children like to watch their pizza chefs working plus they have low stools, bench seating and tables in the bar which families tend to like. Colouring-in for the kids is available too.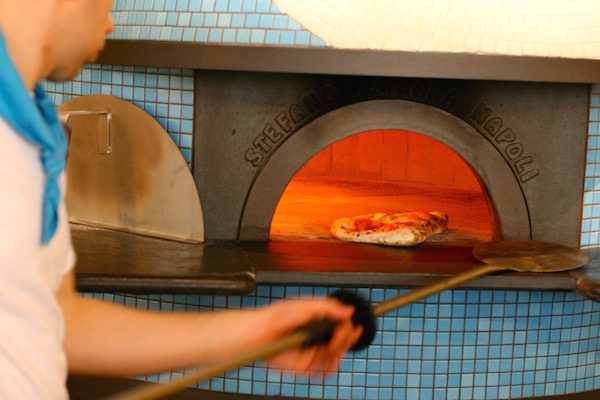 The Oki Nami Japanese restaurant is one the longest standing Japanese and Sushi restaurants in the city of Brighton and Hove and will offer you a complete authentic oriental dining and drinking experience. An exciting and healthy option for children too!
Riddle and Finns is in a wonderful discreet side street called Meeting House Lane, off Brighton's North Street and it is situated within Brighton's famous Lanes. Main menu.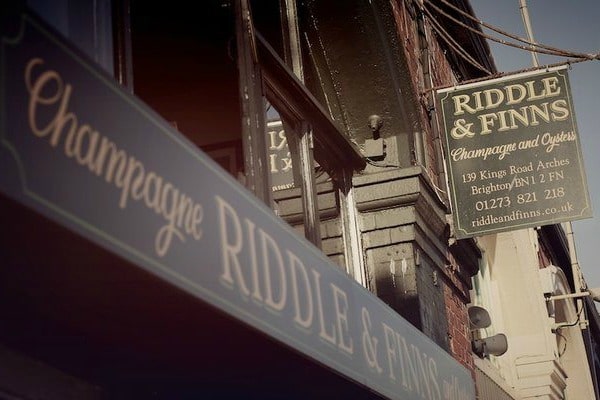 Winner of the best family dining award at the 2014 Brighton Food Awards and a child friendly team. Including adventurous kids options and full children's menu. Wikki sticks for kids- playful little wax strips to keep them entertained. Organic baby food for very little ones. Extremely accommodating for kids.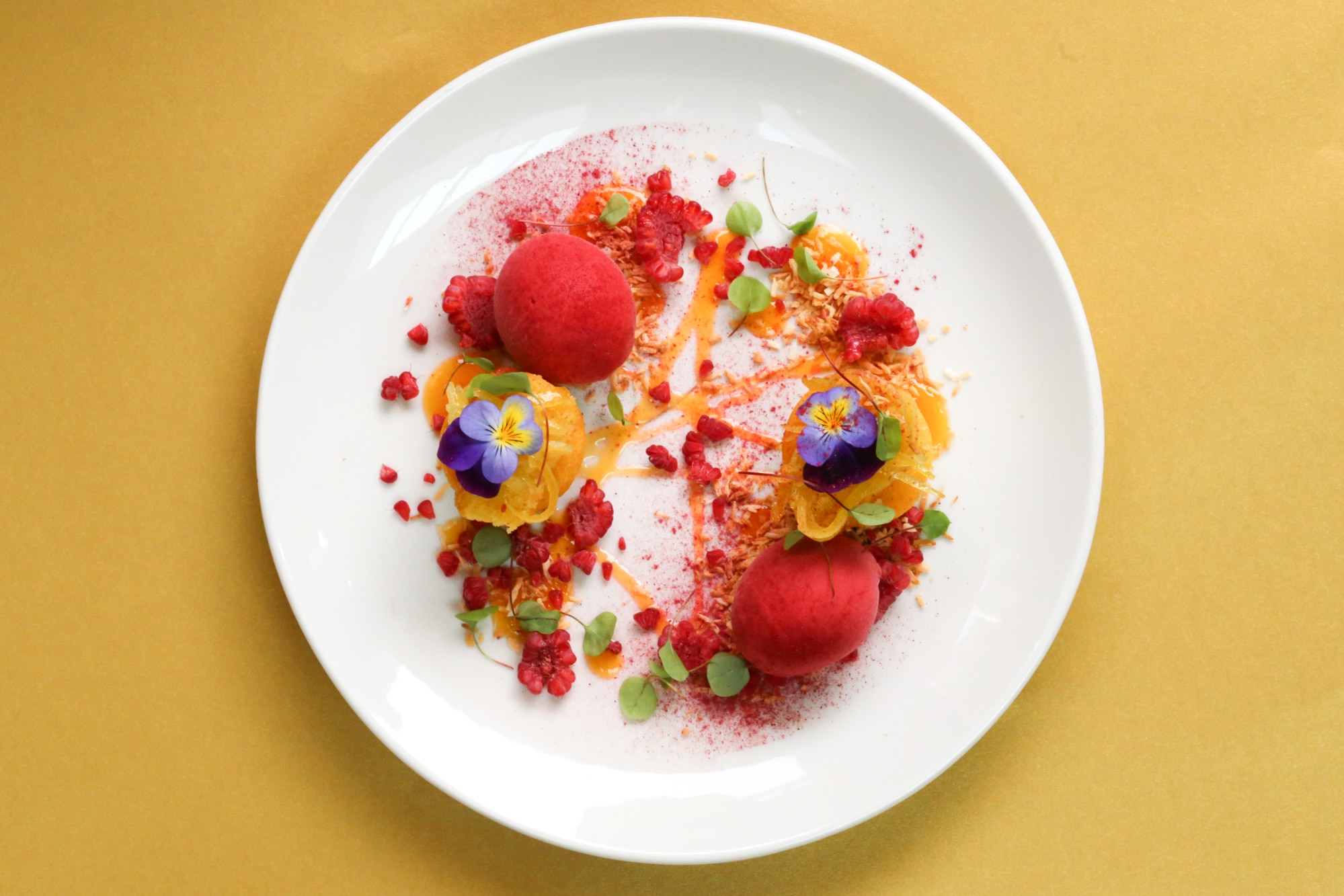 The New Club is super-cool and it brings us an LA style Indie Coffee House, mixed with the vibes of a New York Bar and Diner. They have a special kids menu and well behaved children are very welcome.  For their safety and everyone's comfort they must stay at your table with you at all times.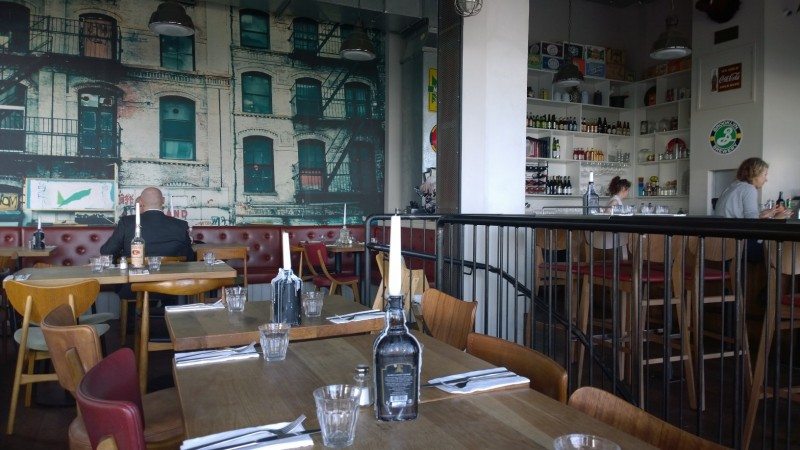 The Old Bank Steak & Ribs is set in the heart of bohemian Kemptown and is a great venue for informal dining,  for special occasions or for a spot of alfresco dining. All children's menus are £5.95. Here is their full children's menu which include burgers, ribs, hot dogs, fish, chicken fillet strips, waffles and more.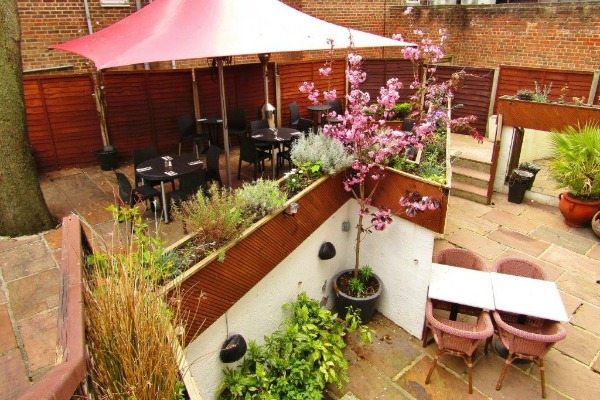 Child friendly restaurants in Brighton, Hove & Sussex.
If there are additional child friendly venues that you think we should know about, then please get in touch so we can have a look at adding more venues to this listing.